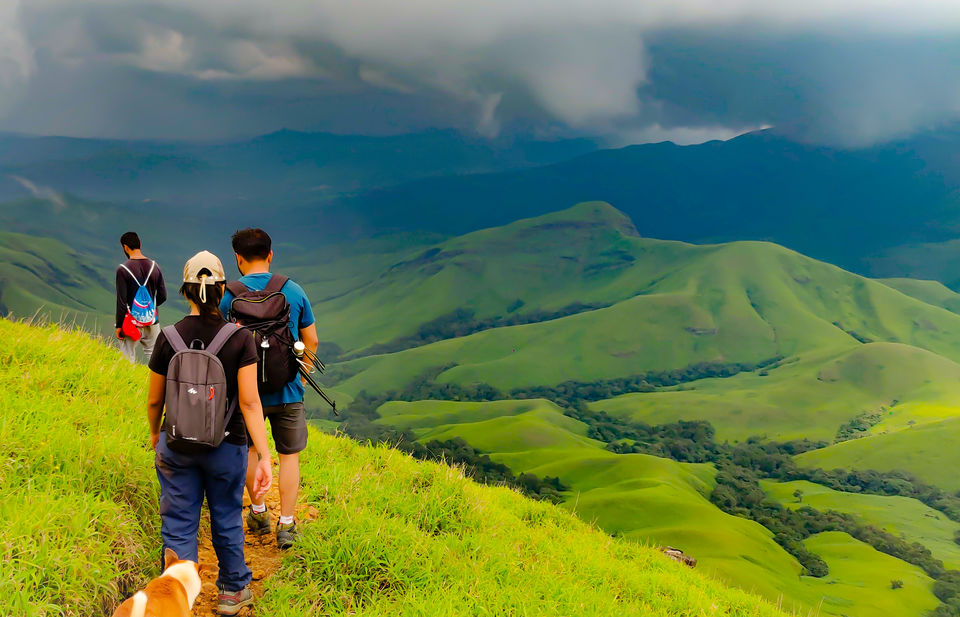 Everyone loves to travel, visit exotic places, get lost in the nature and want to relax from the routine, but most of us are unaware of the places and don't have a proper plan to visit them. There are several trekking trails in the western ghat region of Karnataka, and a weekend is more than enough to visit and explore them with minimal plan. Here is a Two day itinerary to the most popular trail of all, which can be done solo or with a group of friends on you own.
Day 0 : Reaching Kalasa
Kalasa is an important place which can be called as the base for this trek and is situated around 300 km from Bangalore. There are several KSRTC buses which run from Bangalore (and other important places) to Horanadu via Kalasa leaving majestic every half an hour from 8.30 to 10.30 pm. One can easily book tickets from https://ksrtc.in/oprs-web/ and choose from Sarige, Rajahamsa and Non AC sleeper options. If you are on budget Sarige buses are really comfortable for a night journey and all the buses operate on time. The buses would reach Kalasa at around 5-6 am, from here one has to travel to another place called Balagal which is around 12 kms from Kalasa. There is a private bus which leaves Kalasa to Kudremukh town Via Balagal at around 6 am, if you are solo this is a good option and if you are a group of 3-4 people you can also take an auto to Balagal which should cost you around 150 Rs. Alternatively if you have a vehicle you can drive all the way to Balagal via, Hassan, Kottigehara, and Kalasa. There is plenty of space in Balagal to park your car or minivan and from here you can continue with the rest of the plan in the same way.
Day 1 : Getting to homestay and trek to Kudremukh
There are variety of homestays in Kudremukh National park region, however its ideal if you choose the ones that are close to the forest check post for trekking. There are 2-3 homestays which are very basic but good enough for food and stay for a day trek. It's important that you have to contact the homestay guys a day or Two before the trip and book them in advance. From Balagal it's another 5-6 kms to the homestay and also the trek starting point. The homestay guys would pick you up from Balgal on their Jeep.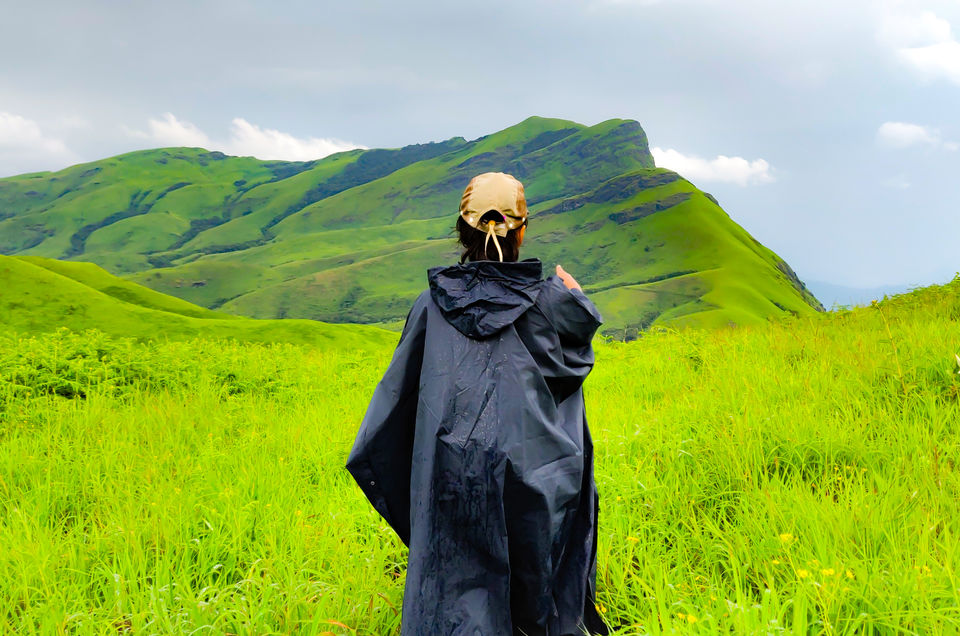 Kudremukh Homestay run by a guy called Rajegowda (9483983324) is a good option, everyone here refers the homestay as 'Raje Gowdru mane'. Alternatively one can also try Chandal Bella Homestay (9483800447), near Balagal.
Once reaching the homestay, you'll be given a room or tents based on the number of people, you'll have time to freshen up and have breakfast before you start trekking. Its mandatory to have a guide for the trek and the homestay guys will arrange for the same. Immediately after the breakfast you can start trekking along with the guide. The forest check post is around 5-10 minutes walk from the homestay and you have to enter your details here and pay a fee of 500 Rs per head for the trek and 500 Rs to the guide for the whole group, if you are solo you can tag with others and share the guide fee.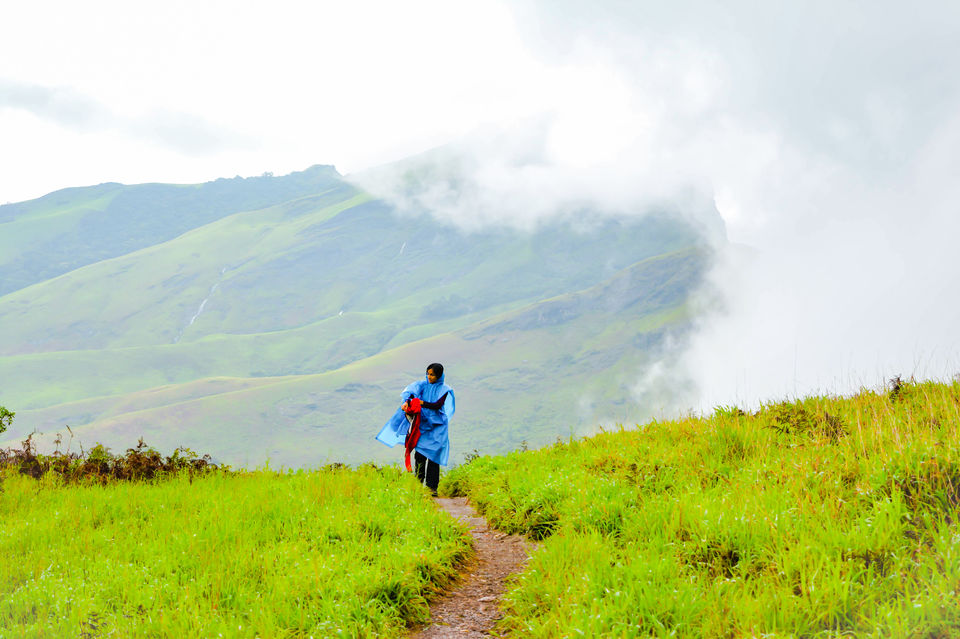 Kudremukh trek is a easy to moderate hike and can be done by everyone. The hike is a gradual ascend on the lush green valley crossing river streams through thick shola forest and grasslands that open up for beautiful views. The overall trek distance is around 12-13 kms one side and if you start trekking at around 9 am you should be able to reach the peak by 12.30-1pm and have packed lunch near a stream overlooking the Kudremukh valley. You can rest for a while, take pictures and start descending by 2 pm you'll be able to get back homestay by 5 in the evening for hot shower, tea and pakodas. Dinner would be served at around 8 and you can choose to sleep in the tents or sit outside and gaze stars.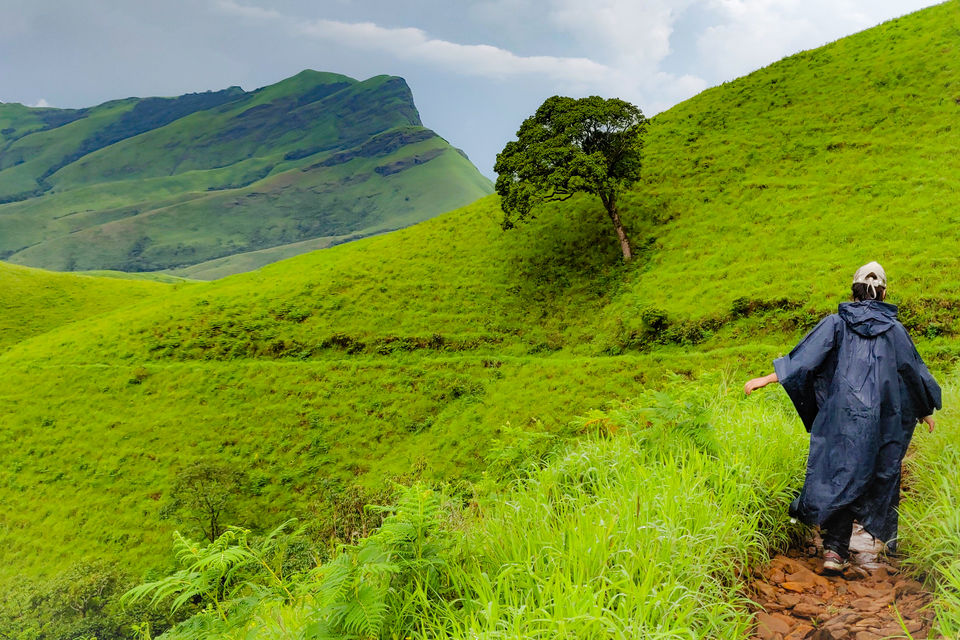 Day 2 : Roaming around Kudremukh national park and back to Bangalore
Generally one would get up early after a good night's sleep and have plenty of time to ponder for the whole day. You can choose to start your way back after having breakfast, the homestay guys would drop you at Balagal on their jeep and you can trace your return back on the similar way and reach Bangalore by evening. If you have time and want to roam around, there is a waterfall right next to the homestay which is a good option to visit in the morning for a fresh bath. One can also plan to visit the Kudremukh township which is another 15 kms from Balagal. Kudremukh town which was used during the mining days is abandoned now and the remains look straight out of the Hollywood classic 'I am Legend'. Other notable places in the region are the lesser known Elaneeru Waterfalls, and the Kalasa town itself which is famous for its temple and the hanging bridge. The very famous Horanadu is another 10kms from Kalasa and all the buses start from Horanadu to Bangalore, Mysore and other places by 8 PM. You can reach Horanadu by evening visit the famous Annapurna temple, have dinner at temple itself and board the night bus and reach Bangalore by 5-6 in the morning.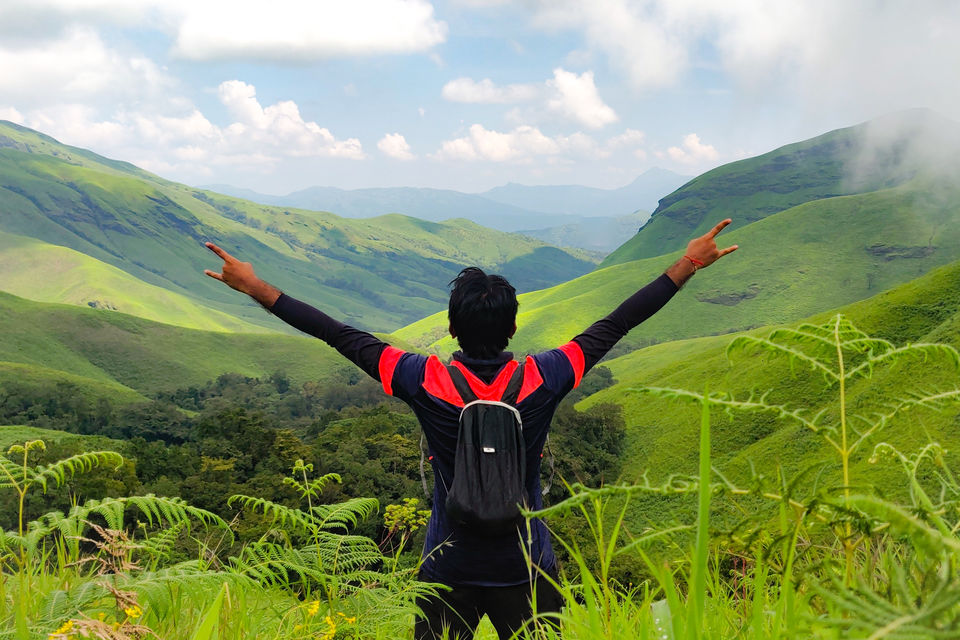 Things to Note 1. Only 50 trekkers per day will be given permit to trek Kudremukh, so it's important you speak to the homestay guys in advance and get the required permit.
2. Kudremukh is best done during monsoon and post monsoon(July-October), which is a peak season for trekking in Western Ghats, anytime before or after will be dry and trekking won't be as pleasant as it would be during monsoon.
3. Carry a raincoat or poncho, hat and a pair of good trekking shoes as the trail can be slippery.
PS: The idea of this content is to be more informative rather than descriptive on the trek. Please check out a more descriptive narration of the place and the trek in the below instagram handle Mohan Beeregowda and youtube video here.