Chikmagalur is a beautiful place located at foothills of western ghats and is said to be sources of two major rivers Thunga and Bhadra. The place embarks having top 3 peaks of Karnataka. Mullayanagiri, Baba Budangiri and Kudremukh. Famous Sringeri Temple and Bhadra Wild Life Sanctuary are located in Chikmagalur district of Karnataka. It is also said that coffee was first cultivated in India at Chikmagalur.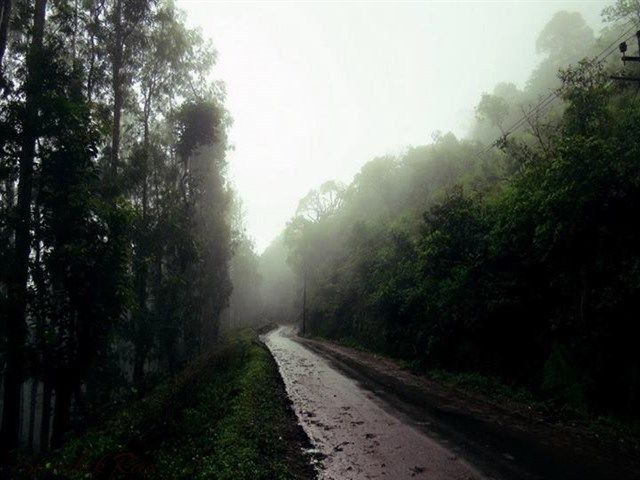 Chikmagalur when converted into English mean Town of Younger Daughter & Hiremagalur means Town of Elder Daughter were the two towns gifted by legendary chief of Sakkarepatna as dowry for their daughters. Hiremagalur is located at a distance of about 5 KMs from Chikmagalur.
This region was ruled by Hoysalas during their early days. It is also believed that Amriteshwara temple at Amrithapura was built by Hoysala King, Veera Ballala II. Belawadi and Marle are two important historical places with temples and shrines built during Hoysala dynasty. Veeranarayana temple in Belawadi and Chennakeshava temple at Marle are two places one must visit during their visit to Chikmagalur. One may also visit Belur and Halabeedu which are known for architectural work of Hoysalas.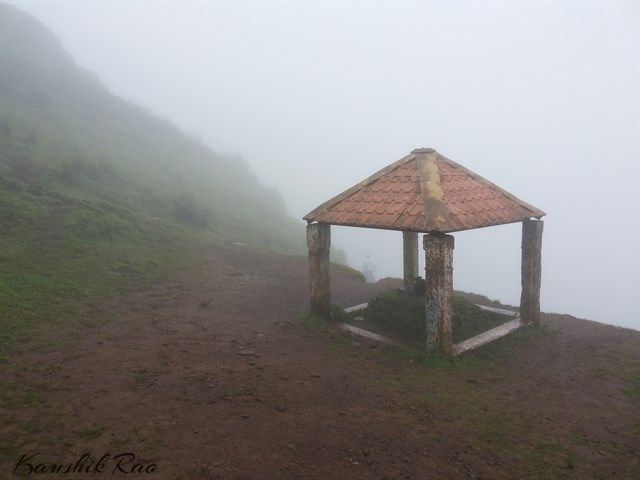 Stay overnight at Chikmagalur and proceeding to Mullayanagiri & Baba Budangiri on first day. Hebbe Falls, Kallathigiri Falls and Kalhatti falls are near by to one another and can be visited next day. Mullayanagiri & Baba Budangiri are probably two most beautiful peaks in Karnataka and should be visited during your trip to Chikmagalur.
The roads are narrow and only one vehicle will go at a time, fogs some times make it even difficult. There are no barricades towards valley. If there is a vehicle approaching from opposite side, one needs to make way for the other by stopping whenever possible. Only experienced driver must venture to drive at these peaks. The drive there was indeed an amazing experience which i shall cherish for rest of my life. Even before we reached the peak we ended up stopping at hundreds of places admiring the beauty of nature.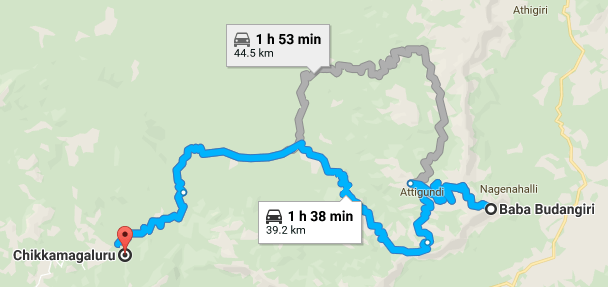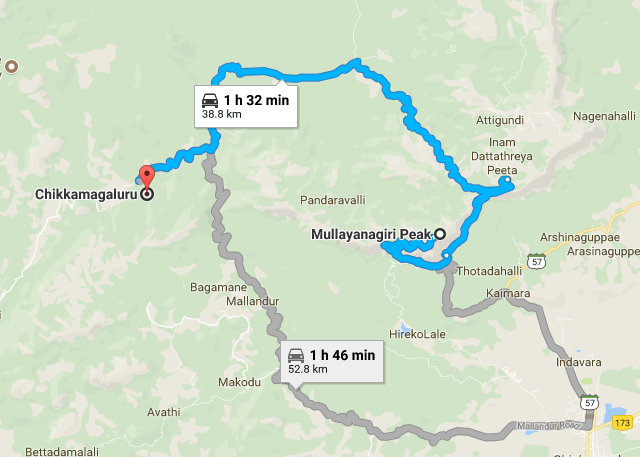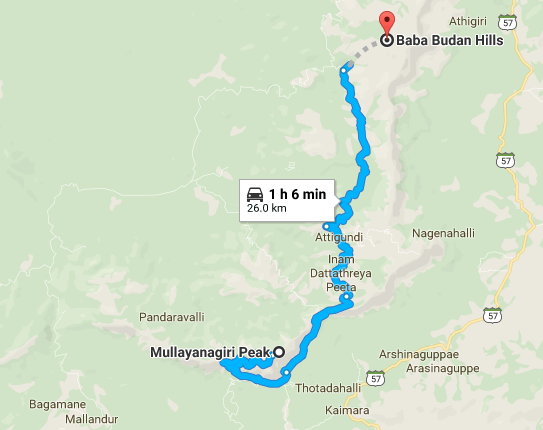 Mullayanagiri is located at a height of 6300ft from sea level and is highest peak in Karnataka. One can either drive to the peak or trek (4kms) to the peak from Mullayanagiri trek start point. On reaching top, park your vehicles in parking and take close to 400 steps to reach a Mulappa swamy gadduge/temple on top to experience amazing beauty of nature. The winds generally blow at high velocity that you will be amazed to watch yourself pushed side-wards instead of straight.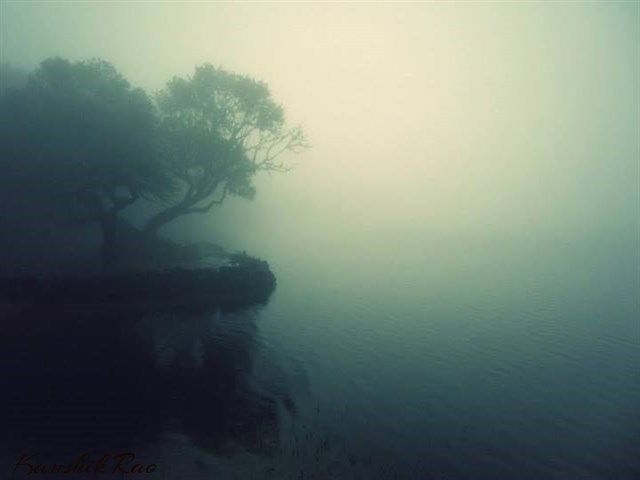 Baba Budangiri is also a beautiful peak which is located at a height of 1895ft from sea level and is known for Sufi saint Hazrat Dada Hayat Khalandar shrine which is a pilgrimage place for both Hindus and Muslims. There are waterfalls, lakes and caves near Baba Budangiri. One of the most amazing thing about these mountain ranges is that a unique mountain flowers named kurinji blooms once in every 12 years. The last time it bloomed was in 2006 and the next one is expected in 2018. Cave of the Saint is a beautiful place to visit, there is waterfall which is located some distance ahead from cave.
Both the mountains are covered with greenery and are a sight to watch, once you get to top of either one of the peak you wont feel like returning. Kemmangundi is another such peak which you may want to visit in Chikmagalur district. Best time to visit these places are during monsoon and are generally crowded. Make sure you carry food and sufficient water as there will be limited options to eat in case you get hungry.