Huddled up amidst the lush green Western Ghats, Chikmagalur is a quaint city and one of the best hill stations to visit in Karnataka. The literal meaning of Chikmagalur is 'Land of the younger daughter.' From forts, temples, waterfalls, lakes to breath-taking viewpoints, the endless list of beautiful places to visit in Chikmagalur attracts innumerable tourists from across the world. However, it is one of the underrated places in Karnataka. But it has every element to surprise a tourist with its beauty.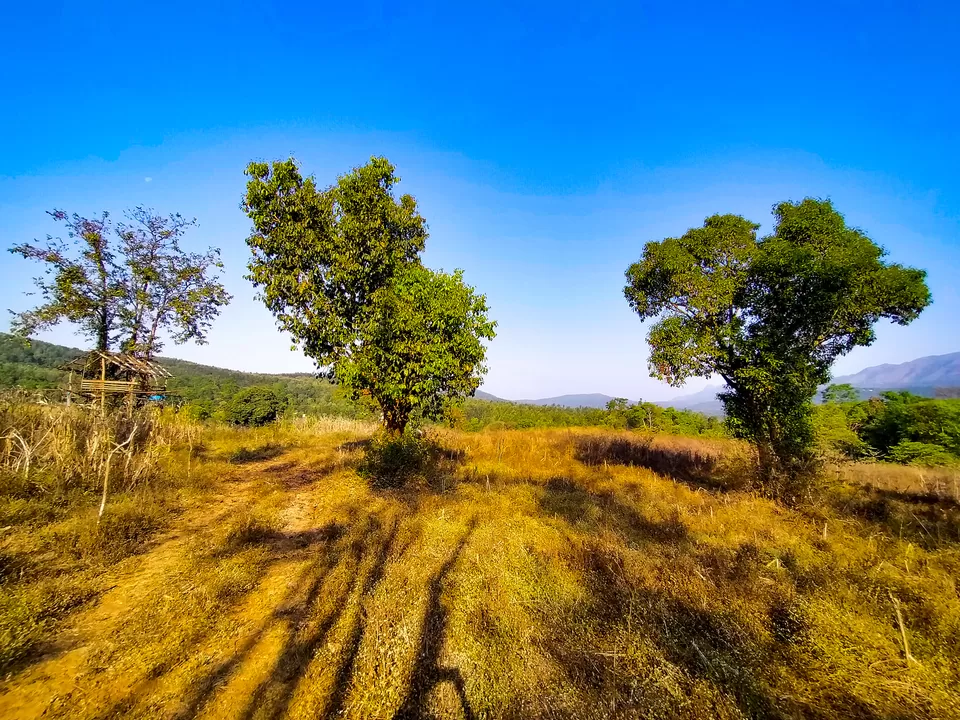 3 days 2 nights plan for Chikmagalur:
Our plan for Chikmagalur was short in nature. It was only 4 days and 3 nights. But during those 3 days, we have covered most of the varieties of Chikmagalur. We had covered hills, coffee plants, forts, archaeological sites, lakes in this short tour.
Here's a sneak peek of our trip: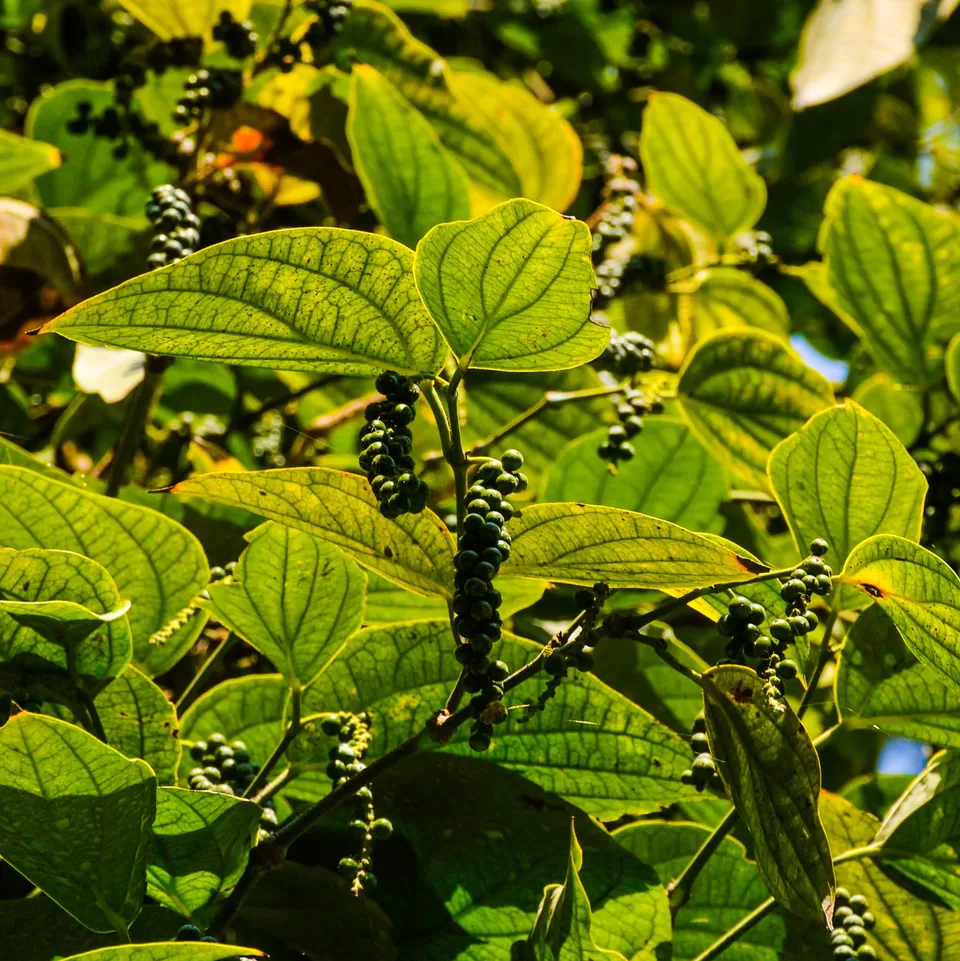 Day 0:
As we are from West Bengal, we had started our journey from Kolkata. We took an evening flight from Kolkata to Bengaluru. It was a 2.5-hour journey. After reaching Bengaluru, we had dinner in a restaurant near the Majestic station. Our bus towards Chikmagalur was pre-booked and it started at 11.30 P.M.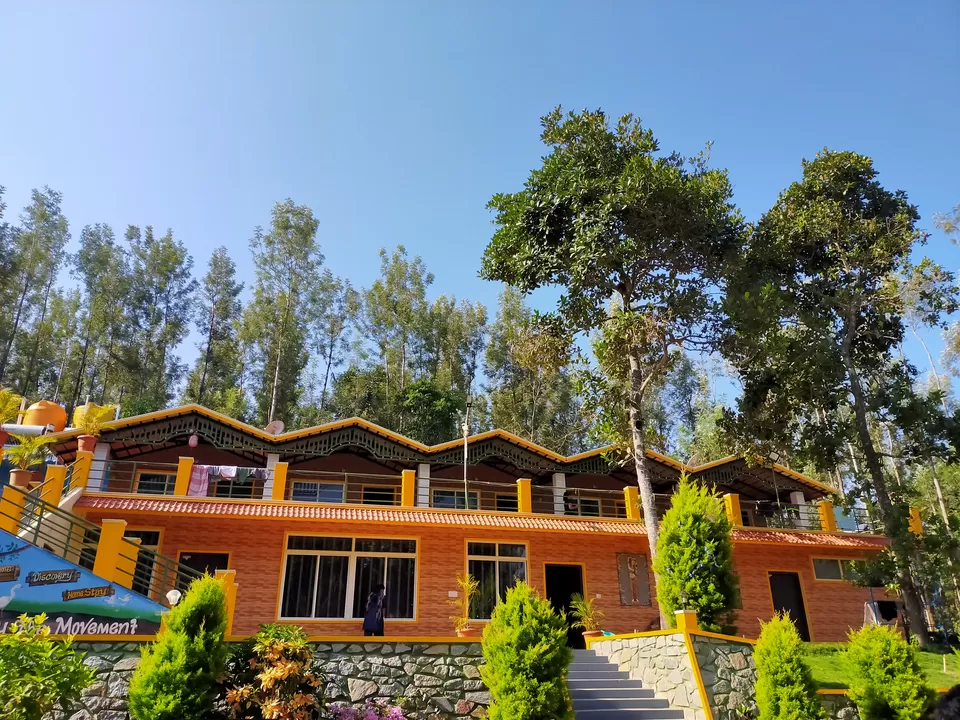 Day 1:
We reached Chikmagalur early in the morning. The journey was quite good. Then we checked in to our pre-booked Homestay. The owner greeted us warmly. After freshen up, we took our breakfast in the homestay and started for local sightseeing at 10 A.M. While we returned back, it was already 6 P.M.
Day 2:
The first half of the day was very relaxing. We visited one of the nearby coffee plantations. In the second half of the day, we went to Manjarabad Fort at Sakleshpur. We had spent more than 2 hours there and returned back. In our homestay, we already requested the owner to arrange for a barbecue for us. Ohh the night was well spent.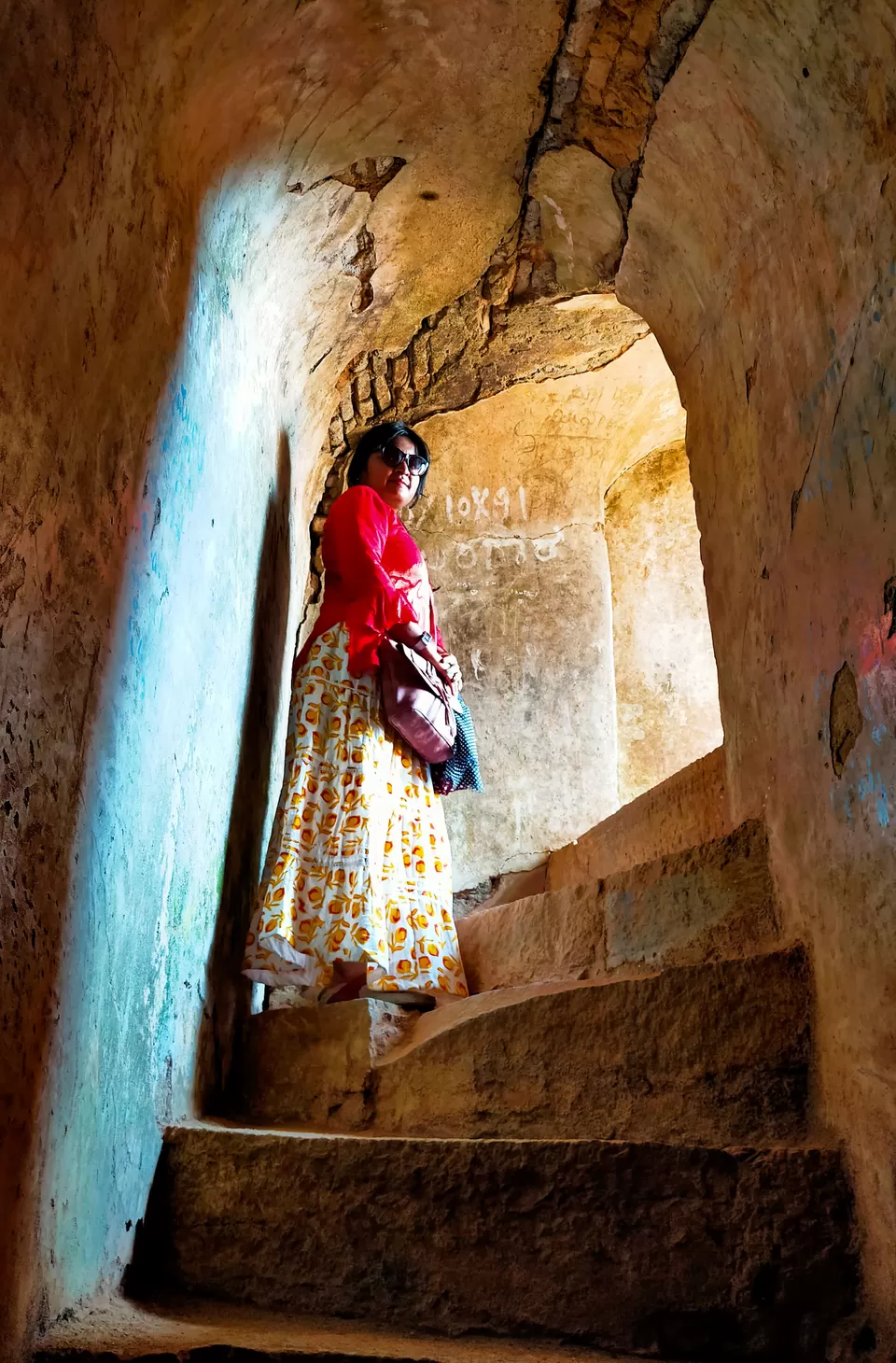 Day 3:
We returned back to Bengaluru. But en route, we had visited Belur, Halebeedu, Shravanabelagola. It was a long day. While we returned, it was almost 9 P.M. We stayed at our friend's place for the night and took an early morning flight for Kolkata.
Places to visit in Chikmagalur:
Chikmagalur has many places to visit. The places which we had covered in our trip are mentioned briefly here.
1. Mullayanagiri Peak :
It is the highest peak in Karnataka. With its calming ambiance formed by lush greenery, misty weather, and rugged rocks, Mullayanagiri is a heavenly place to relish your vacation. It is also one of the best trekking places in Karnataka and South India. However, due to a shortage of time, we have not done the complete trek. However, we went up to the small temple located on the topmost summit of Mullayanagiri peak where a small statue of Tapasvi Mullappa Swamy was there.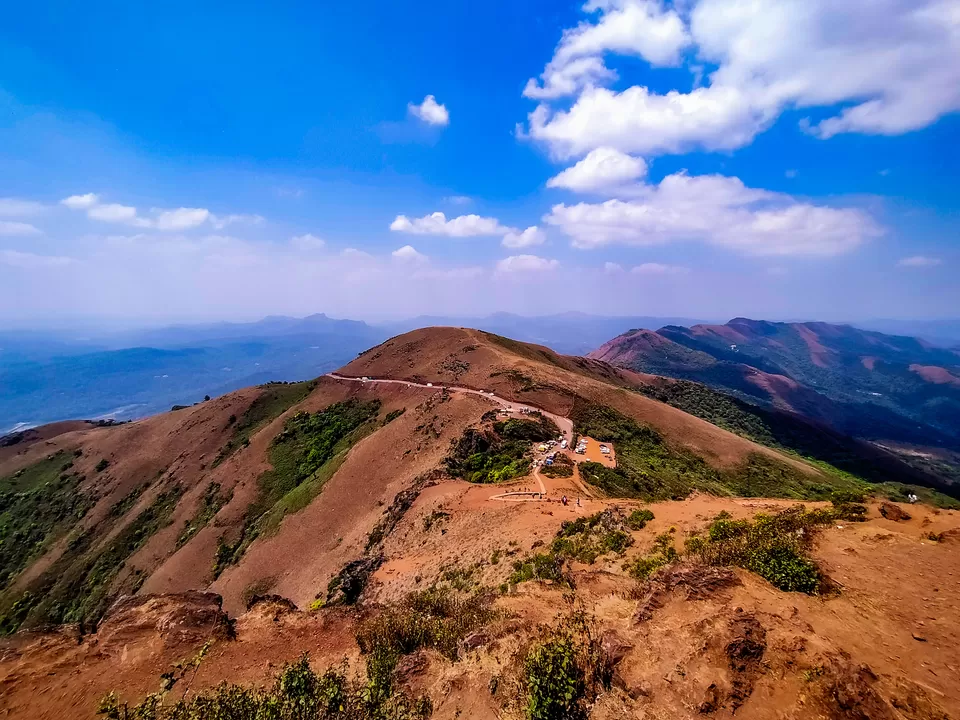 2. Baba Budan Giri :
Baba Budan Giri is also known as Dattatray Peeta. It is a sacred pilgrimage spot for both the Hindu and Muslim communities. Baba Budan Giri is famous for its shrine of Hazrat Dada Hayath Mir Khalander who was a 17th-century Sufi saint. It is one of the most picturesque places to visit in Chikmagalur and is also famous among adventure seekers for its trekking and hiking option.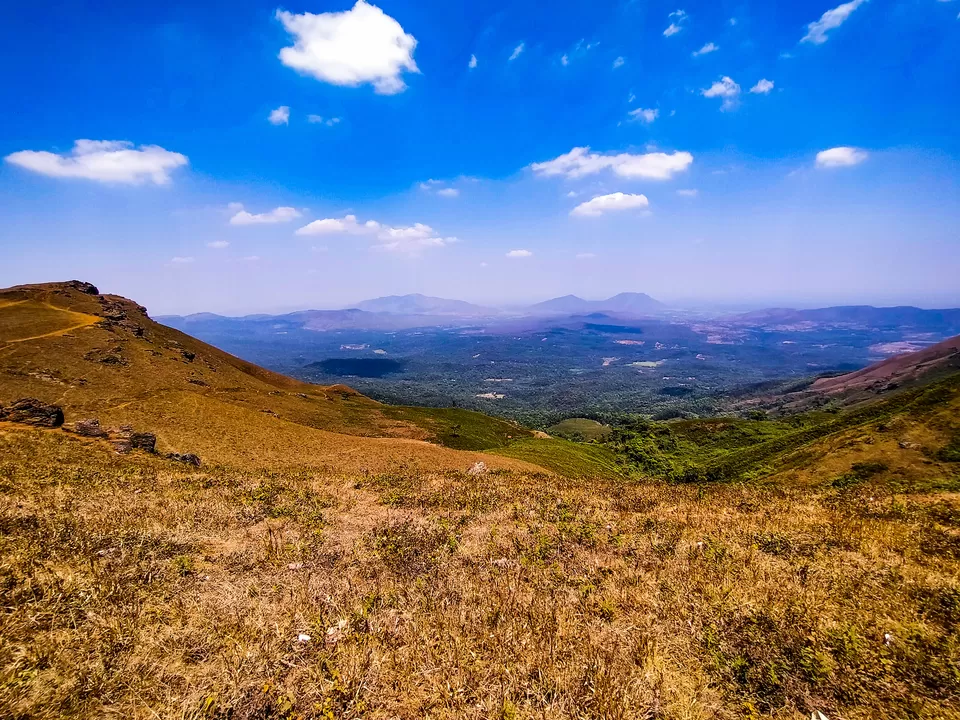 3. Hirekolale Lake :
Nestling amidst a dense forest cover of the Western Ghats, Hirekolale Lake is a beautiful place to spend few moments with your loved ones. This awe-striking man-made lake is an idyllic place for sunset lovers and avid photographers.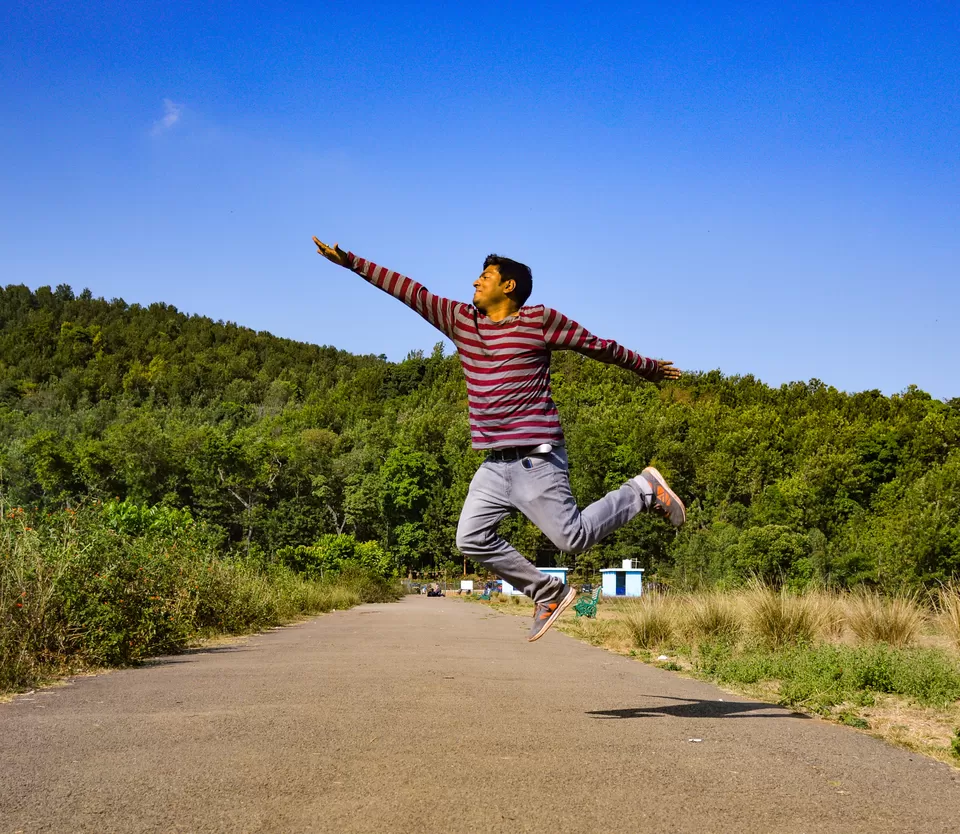 4. Manjarabad Fort, Sakleshpur :
Manjarabad Fort was built by Tipu Sultan in 1792, at a time when he was establishing his sovereignty over Mysore, fighting against other South Indian dynasties. The name Manjara is a version of Manju that means fog or mist in Kannada. The completed fort was inspected by Tipu Sultan who then found it enveloped in fog and hence named it as Manjarabad fort. We were astonished at the construction of this fort.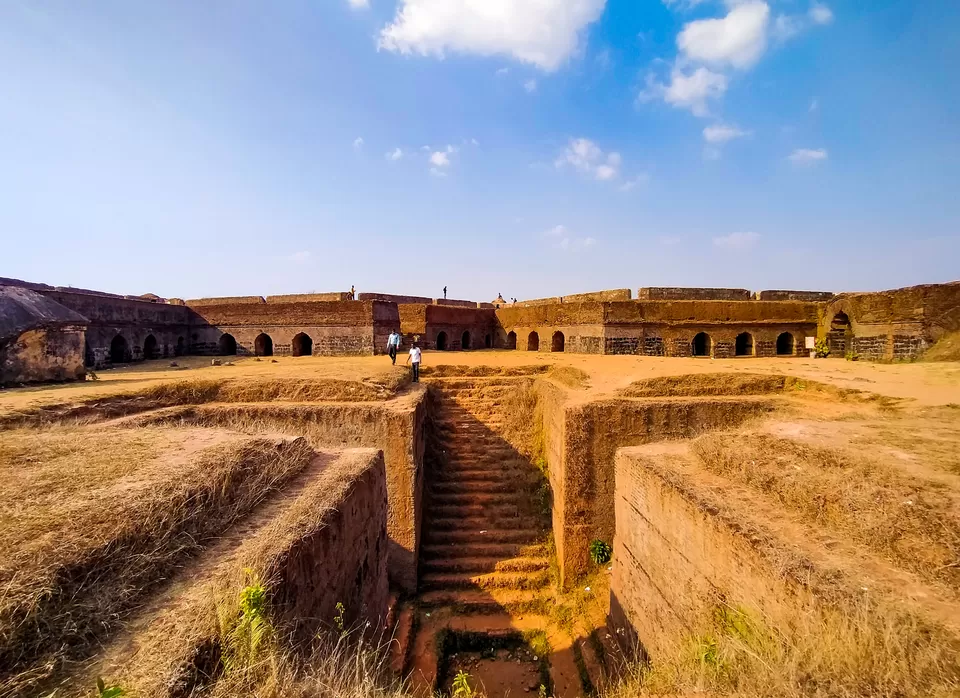 5. Chennakeshava Temple, Belur :
Chennakeshava Temple of Belur is a 12th – century Hindu temple. The temple was built over three generations and took 103 years to finish. Historians have found 118 inscriptions in the temple complex, dated between 1117 CE to the 18th century. The name of the temples and monuments found inside the walled complex are Main Keshava Temple, Kappe Chennigaraya, Virnarayana Temple, Somyanayaki Temple, etc.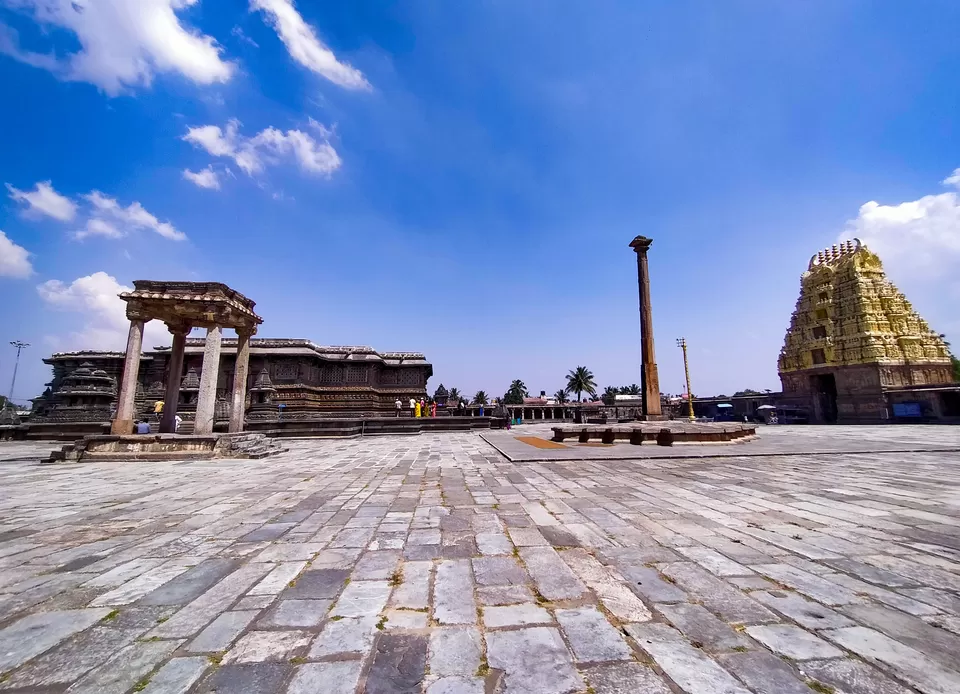 6. Hoysaleswar Temple, Halebeedu :
Hoysaleswara Temple is located in Halebeedu town of Hassan District. It is another masterpiece of Indian temple architecture. The Hoysaleswara temple is dedicated to Lord Shiva and exhibits Hoysala architectural style. The construction of this temple was started around 1121 CE and was completed in 1160 CE. Hoysaleswara temple is notable for its sculptures, intricate reliefs, detailed friezes as well its history, iconography, inscriptions in North Indian and South Indian scripts.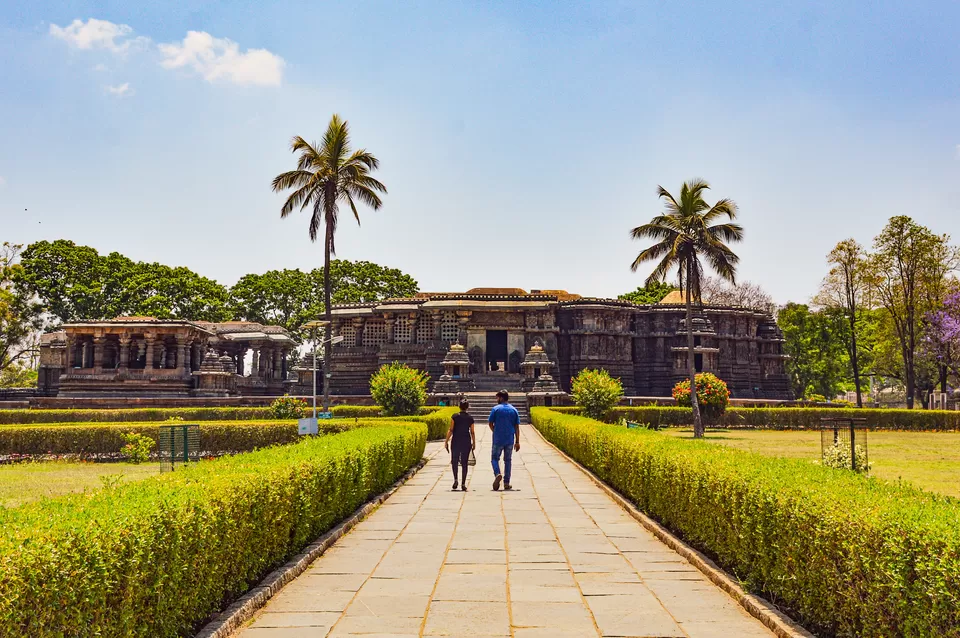 7. Shravanabelagola :
Shravanabelagola is an important Jain pilgrimage Centre. It has two hills named Chandragiri and Vindhyagiri. The 18 m high statue of Lord Gommateshwara is located at Vindhyagiri Hills. It is considered to be one of the world's tallest free-standing monolithic statues. The statue was built around 983 CE.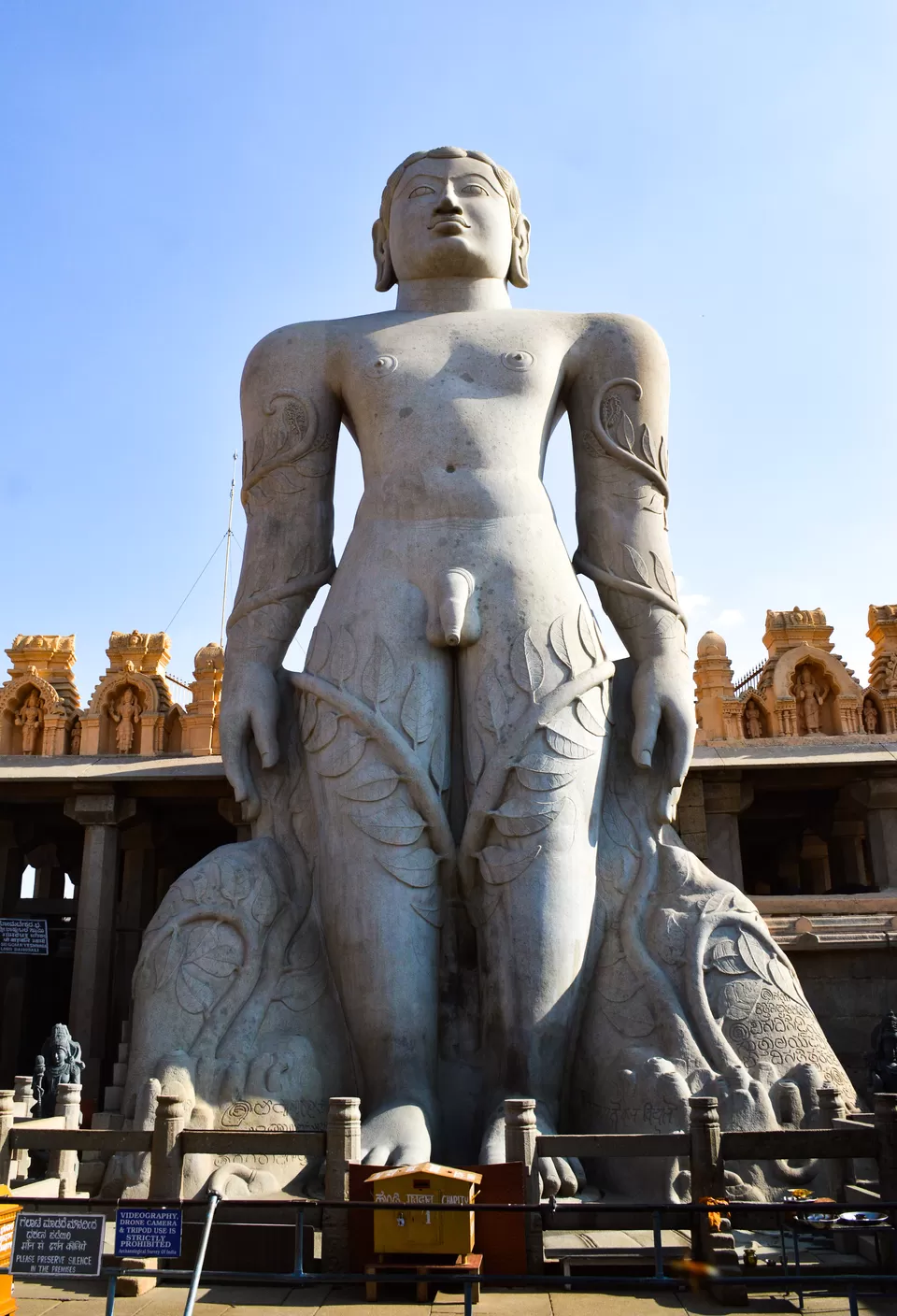 Read: Once You Are In Chikmagalur, You Must Visit These 5 Heritage Sites
Accommodation:
We had stayed at Discovery Plantation Delights. It is located amidst a coffee plantation and is nearly 5 km from Chikmagalur City. The owner of this homestay is a very nice and helpful person. There is a swimming pool inside the homestay area. Bonfire is conducted almost every night. Early morning you can hear the sounds of peacocks and the chirping of birds. Discovery Plantation Delights is also great for kids as there is enough space for the kids to run around. Various games are also available here.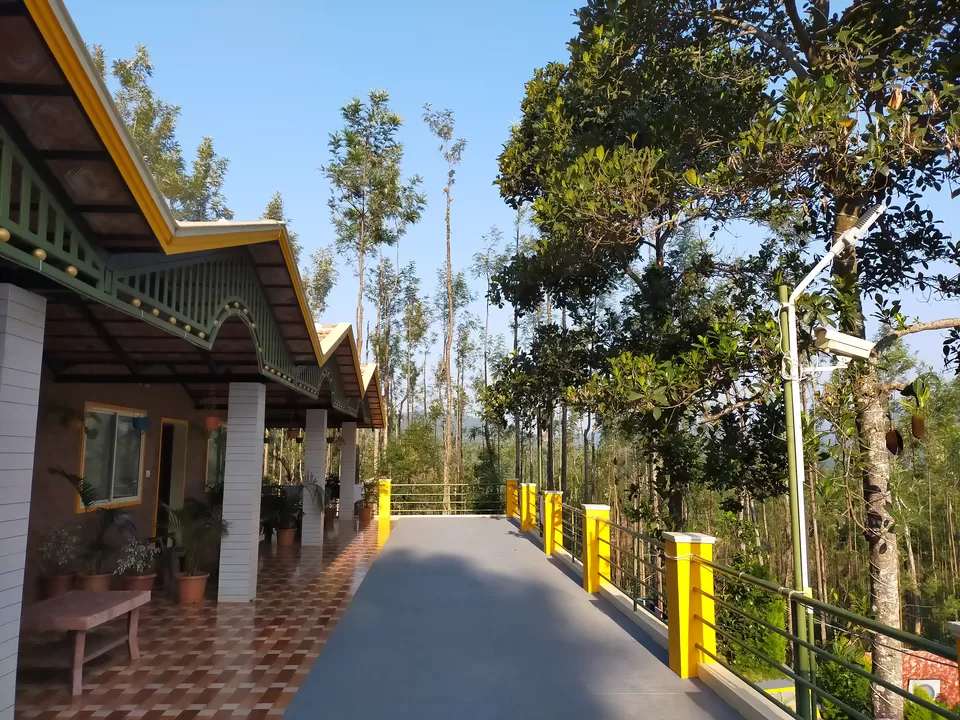 The tariff for the homestay was Rs. 6400 for 2 nights per couple including breakfast, dinner with bonfire. However, the rate was as per February 2020. You can directly call the homestay owner for the tariff. His contact number is 9448554959.
Also, you can book your stay through MakeMyTrip also.
Eateries we have tried on this trip:
Our stay at Discovery Plantation delight was including breakfast, evening snacks, and dinner. The food at the homestay was very homely, hygienic, and delicious. However, we also had tasted in these two eateries during our trip.
1. Khansamaa
Khansamaa is located at Chikmagalur's main market area. It is a unit of the Maharaja Group. The taste and quality of the food are excellent. If you go to this restaurant, you must try their Hyderabadi Zafrani Mutton Biryani. Also, the kebab items are delicious.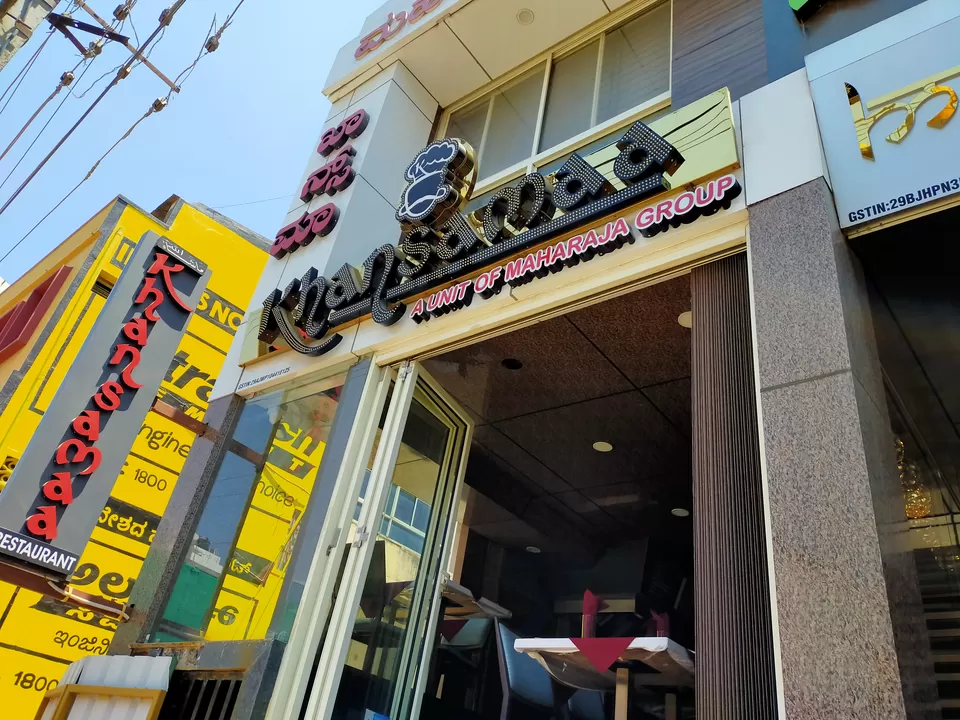 2. A2B Restaurant, Baladare
During our return journey to Bengaluru, we went there. It is a chain of vegetarian restaurants and confectioners founded in Chennai. Now it is a popular name in whole South India. The food is extremely delicious here. Especially the veg thali is must taste.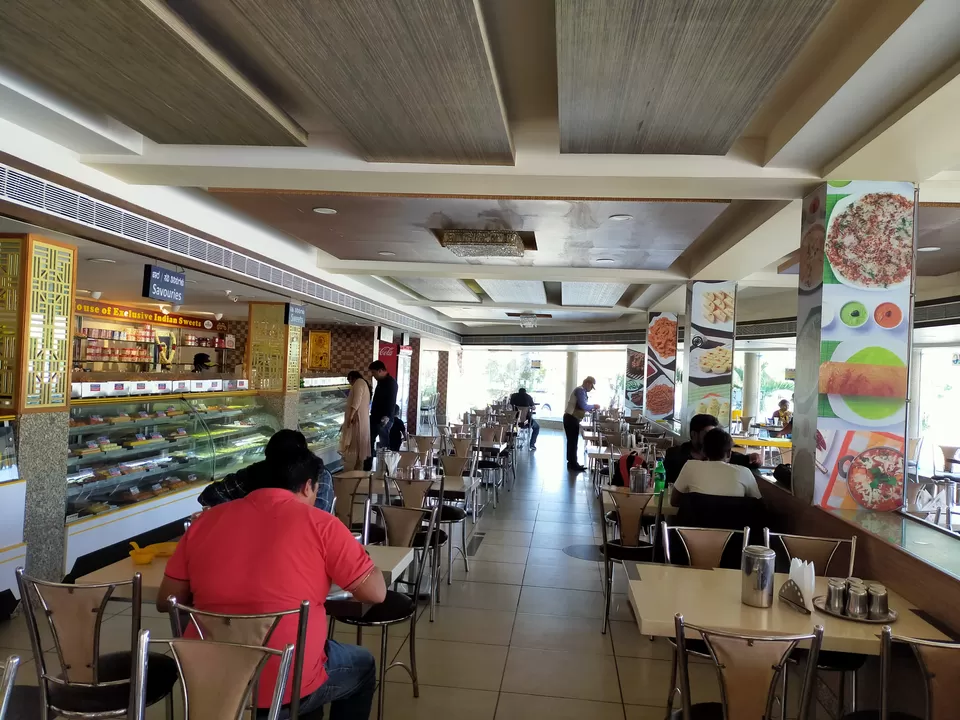 Few points to be noted :
1. Although Chikmagalur has a cool and pleasant climate throughout the year, the best time to visit Chikmagalur is from September to May.
2. It is better to plan for Belur, Halebeedu, Shravanabelagola during your return journey to Bengaluru. You must inform your driver to cover those places.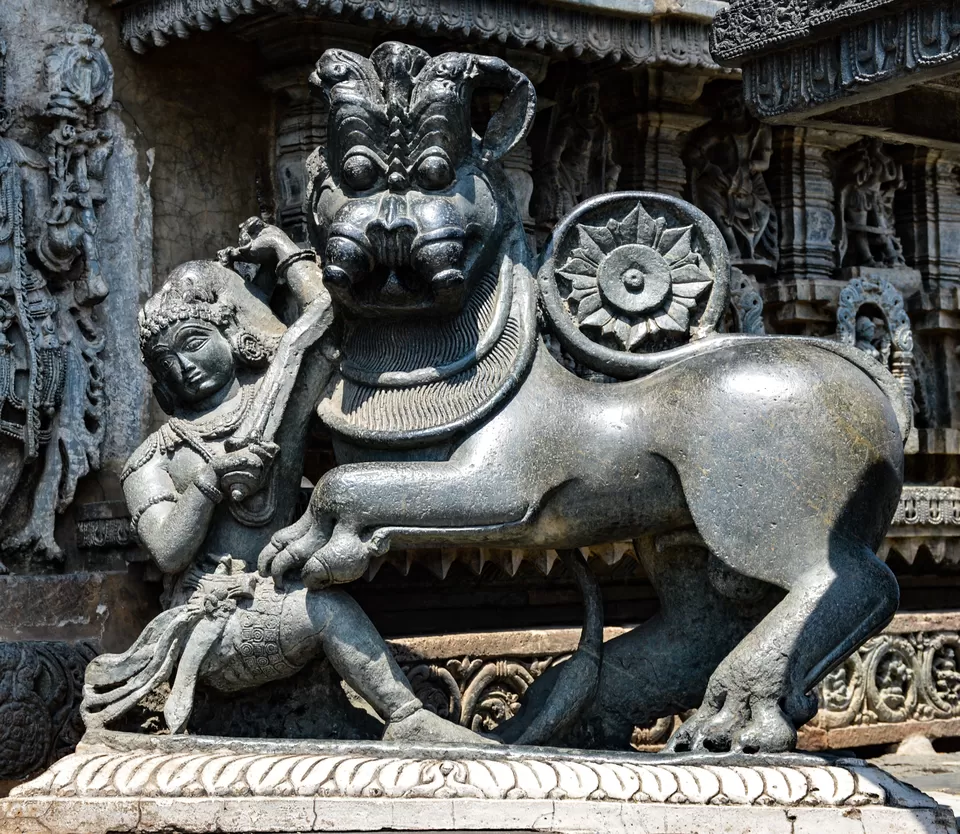 3. Chikmagalur to Bengaluru is a long journey. So, it is better to start your journey early.
4. In Shravanabelagola, there are around 700 steps to reach the top. The climb was not that tough as we took enough breaks in between. But you must be careful if you are aged or have knee problems.
Want to be featured by Tripoto? Join the Tripoto Influencers Club now!
Tripoto Influencers Club is a homegrown initiative to enable content creators and social media influencers to collaborate with us on new media campaigns. Work with Tripoto's crew and partner brands to create unique and meaningful content. And yes, get paid for it too!