Chikamagalur, located 250 kilometers away from Bengaluru is a gateway to the western ghats and is home to Mullayanagiri - the highest peak of Karnataka. Driving a motorcycle to these ranges will have a place on every travel enthusiast's bucket list. I drove to Baba Budangiri which leads to two other places - Gaalikere and Manikyadhara falls , Mullayyanagiri and Ayyana Kere from Bengaluru . My ride was Pulsar 200rs which was a delight to drive. The drive circuit involved everything super fast four lane highway from Bangalore to Hassan, Curvy road from Hassan to Chikmagalur, winding roads leading to Mullayyanagiri and Bababudangiri, Slippery Mud tracks leading to spots which provide great vistas, broad two lane highway lined with trees providing much needed shade.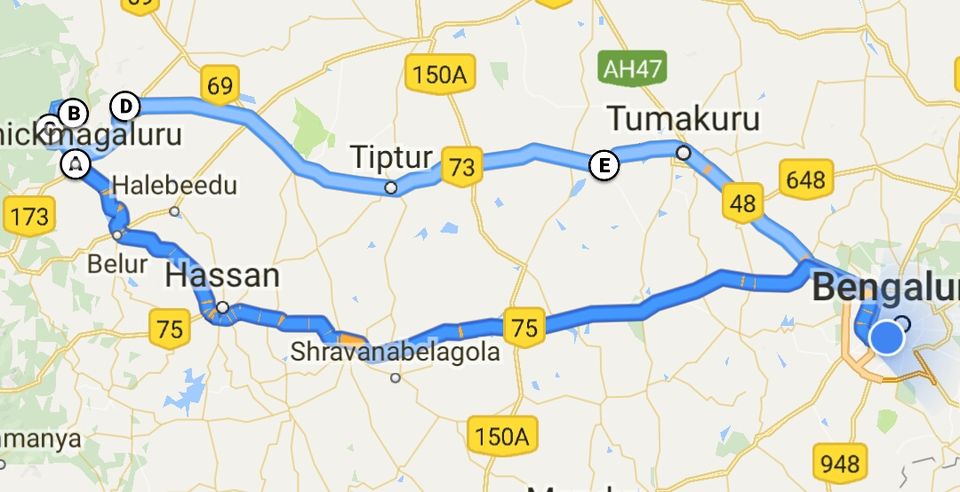 2:30 PM - Ayyana Kere
Returned to chikmagalur, refueled my bike and myself with some coconut water and continued my drive. Ayyanakere is loacated 18 kms from Chikmagalur on the Chikmagalur Kadur highway. The lake has a scenic background with a line of hills. It is located off Sakharayapatna. Spent half an hour here and started to Bengaluru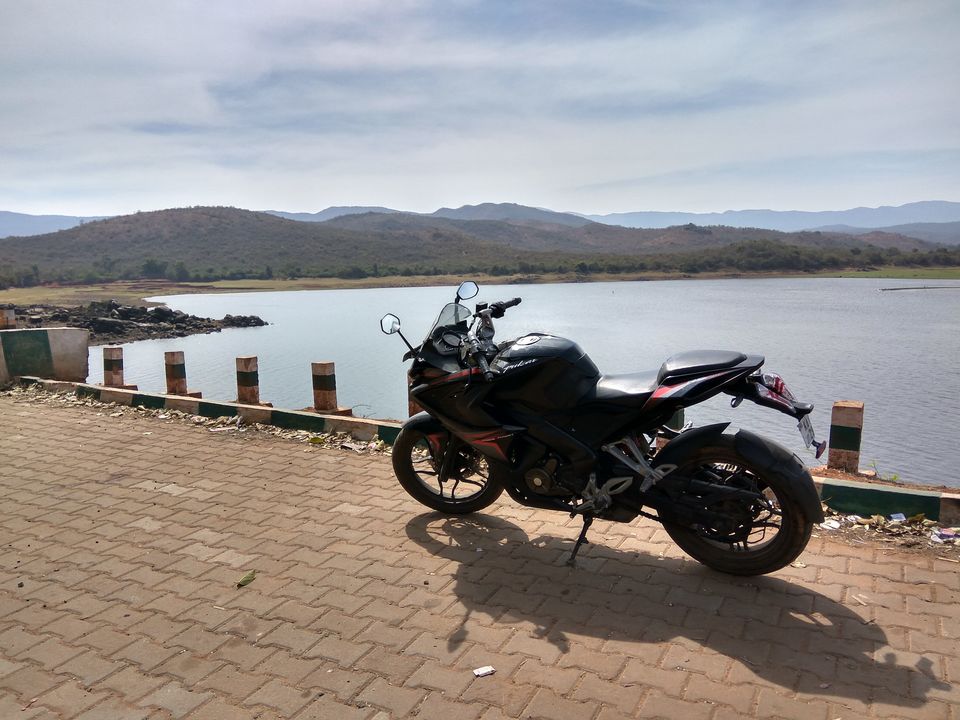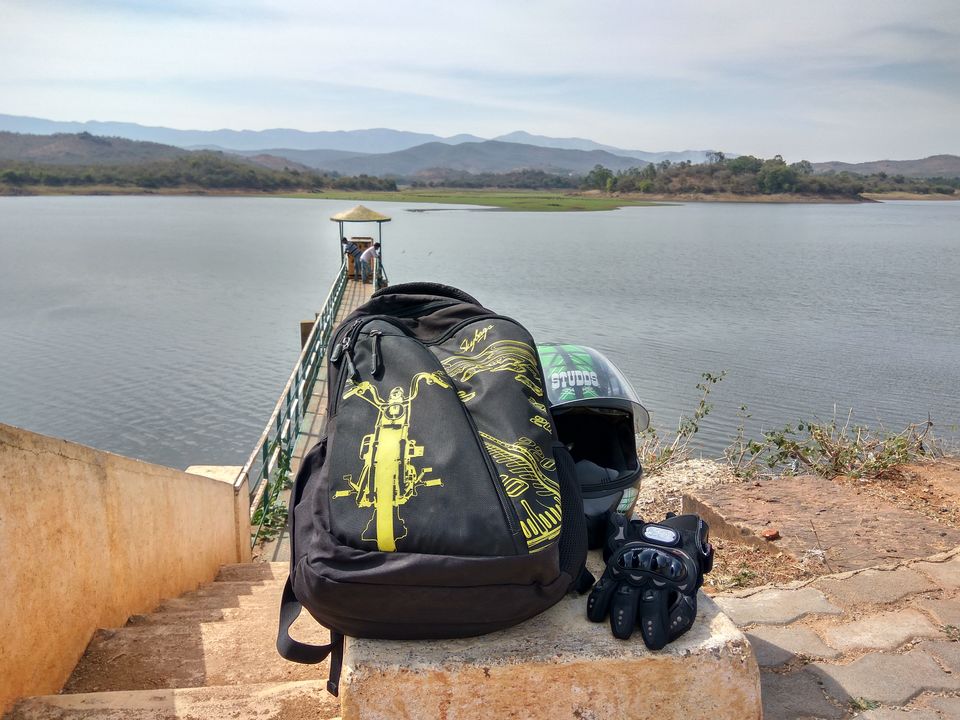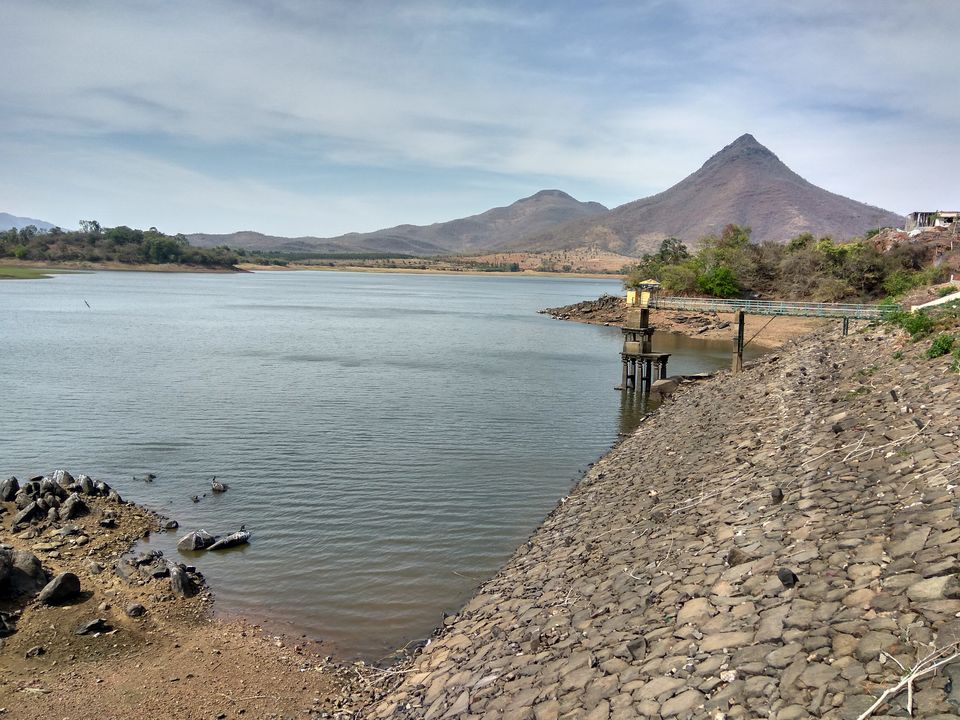 After an hour's drive, reached Swati Delicay. This is my favorite stopover. Located 90kms away from Bengaluru, this is a veg hotel serving delicious food. A 20 minute stop for breakfast with coffee and I was all set to resume my drive with a happy tummy. 150kms to go for Chikmagalur.
After the breakfast, zipped through towards Hassan. 4 lane empty highway with barely any traffic ensured I munched miles pretty quickly. Hassan Chikmagalur is a single lane road with plenty of curves. It has some nasty humps and passes by many lakes. This stretch was carefully negotiated to reach Chikmagalur where we are greeted with the lovely sight of the hills. Made my way quickly to Town Canteen, Chikmagalur. This restaurant is famous for Masala Dose. Hogged properly as i would be skipping lunch and spend the next three hours in the hills.
6:15 A.M - Started from my house, collected bike from my friend, got the tank full and started towards Hassan. It was slightly colder than other days. Made my way out of the city pretty quickly and cruised towards Hassan on NH48.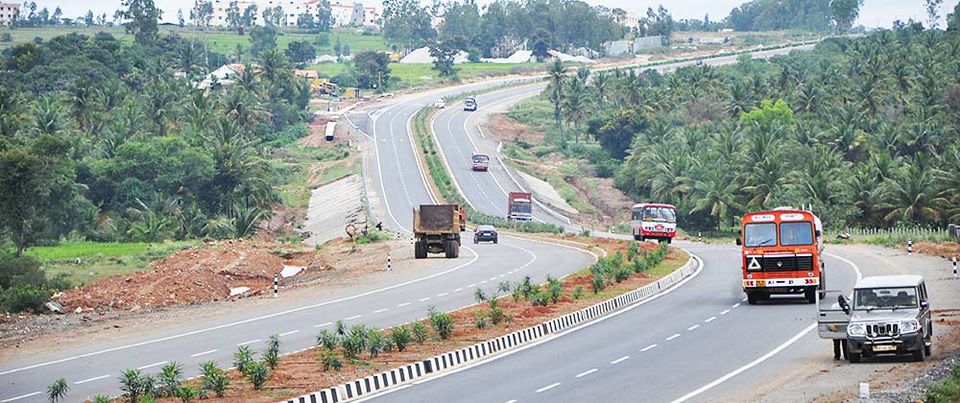 7:40 A.M - Swati Delicacy
11:45 AM - Gaalikere
Moving away from the city, we should move towards Kaimara which is the turnoff towards Mullayyanagiri. We slowly begin to ascend the hills. Sharp turns and hairpin bends with a narrow road is a biker's delight. Lovely views of the landscape as we pass through each of the hairpin curve.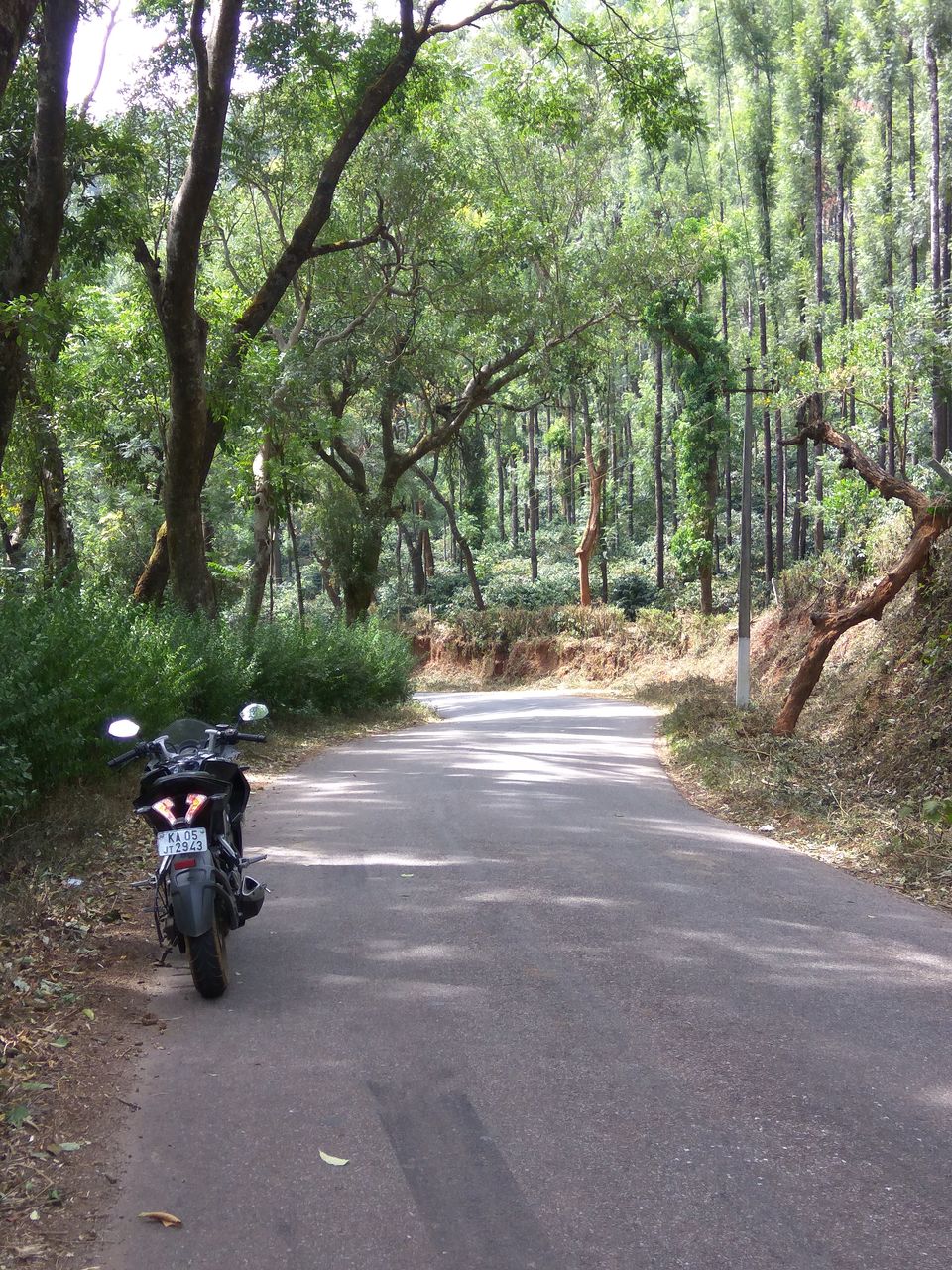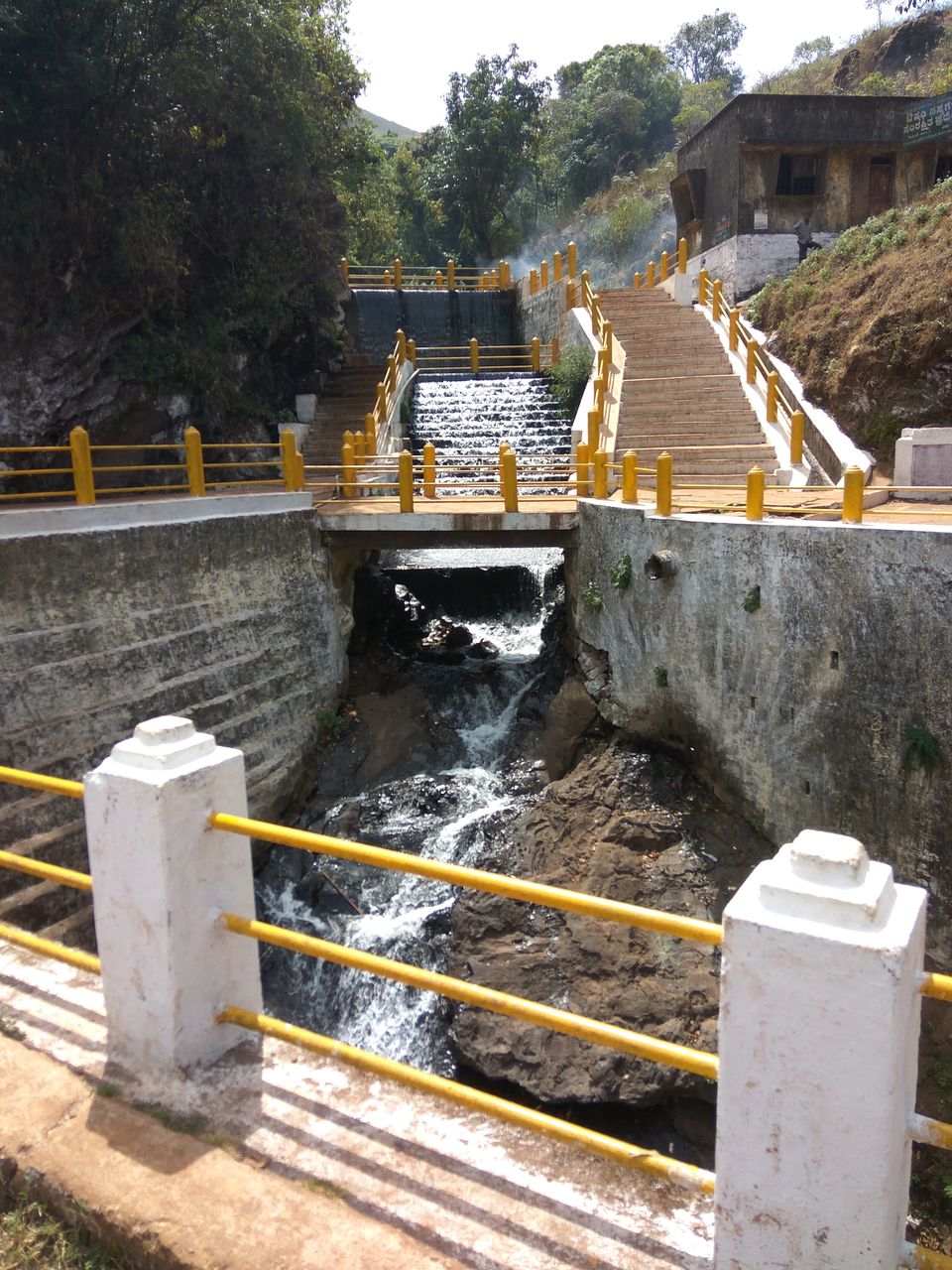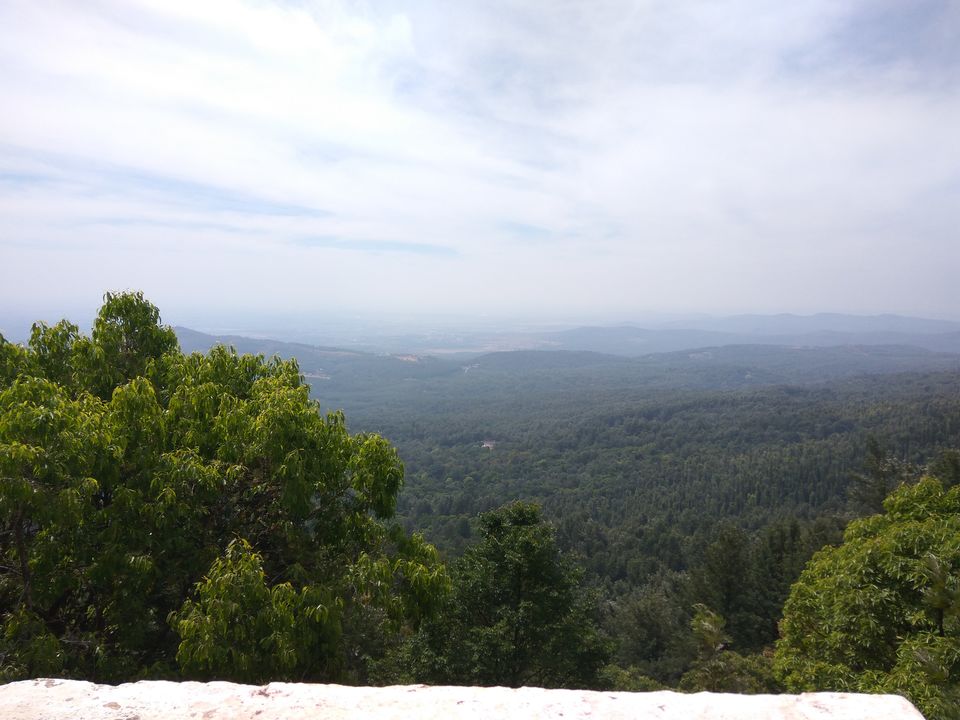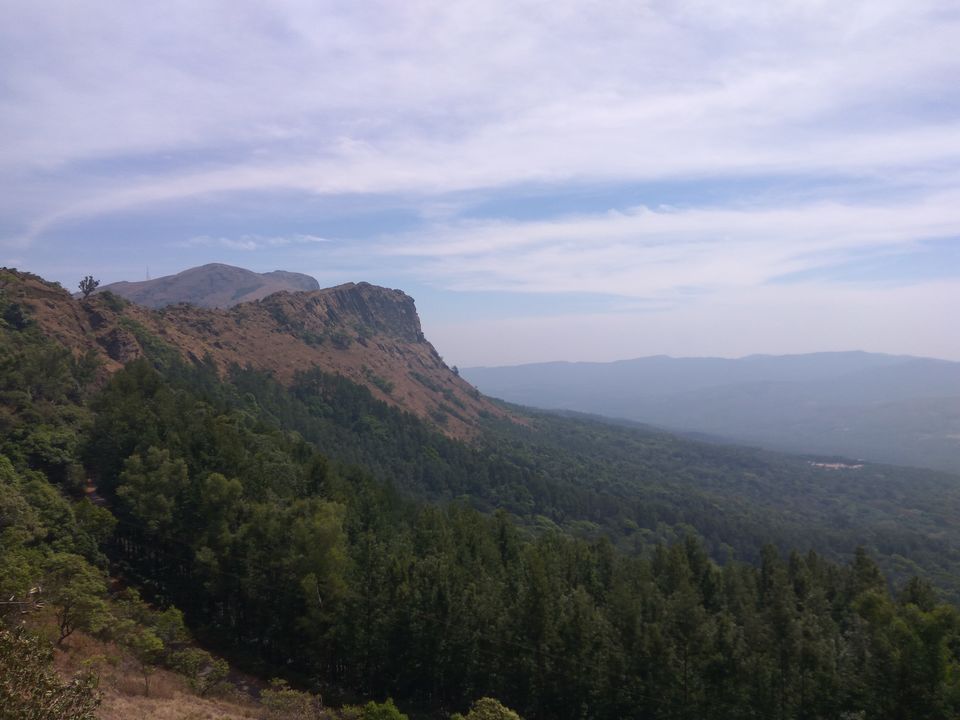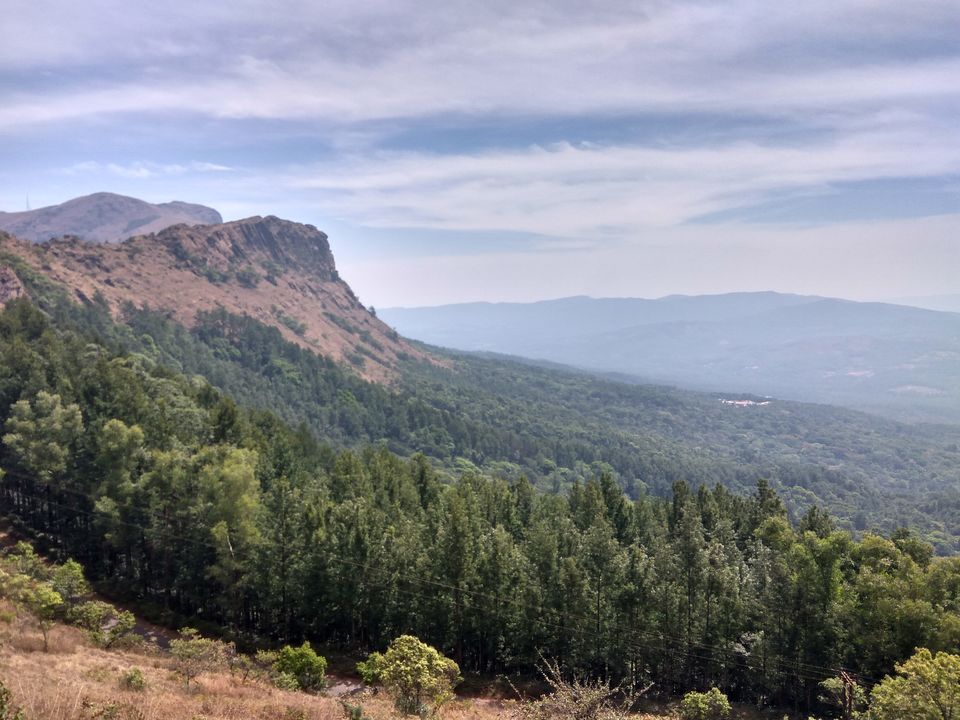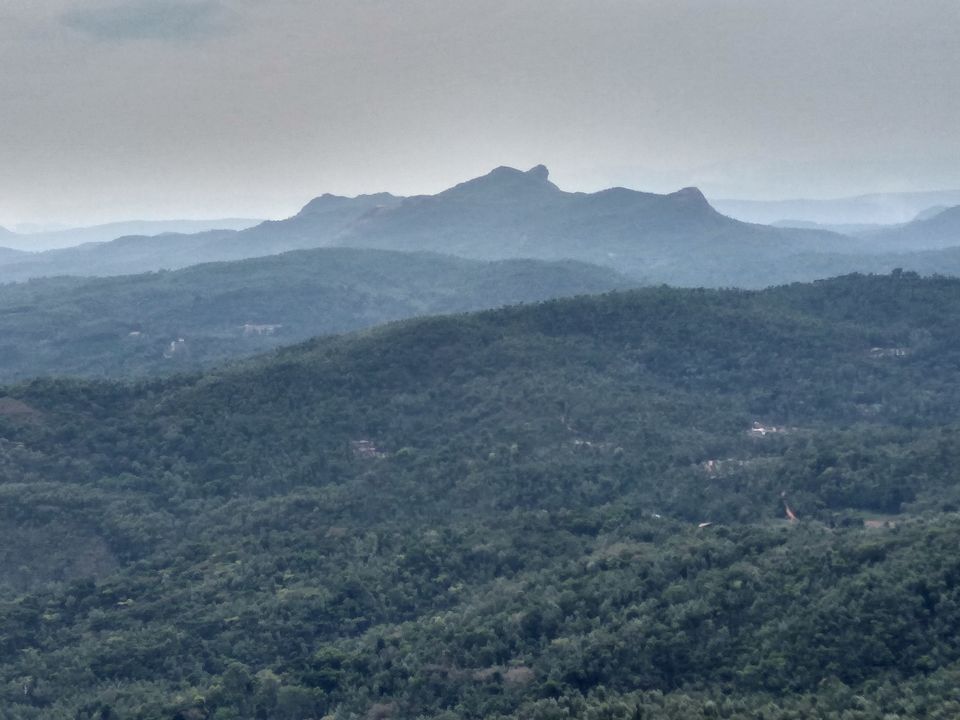 We deviate towards Baba Budangiri and reach the police checkpost. The road forking out left leads to Gaalikere and right to Manikyadhara. It is a very narrow road to Gaalikere where only one car can pass. Gaalikere is a beautiful lake located amidst the hills. The wind intensity is high and surroundings are calm and peaceful. I was the only person here. Took a power nap and moved towards Manikyadhare. The road moving to the right leads to Manikyadhara which is a waterfall. We need to park our vehicle and climbdown few steps to reach this spot. Spent nearly 2 hours in these two places.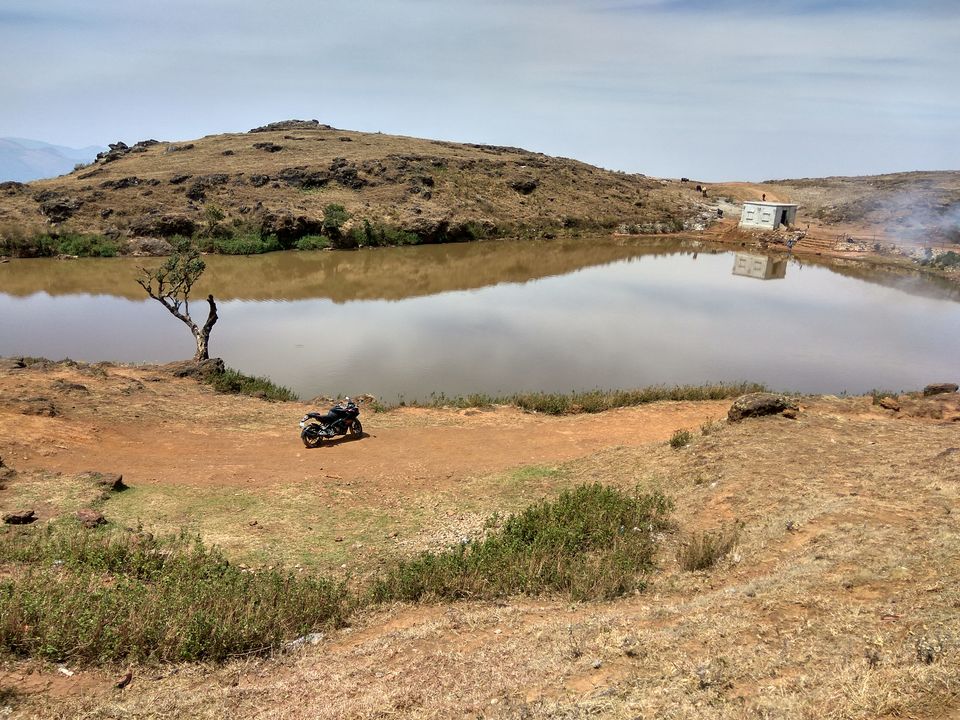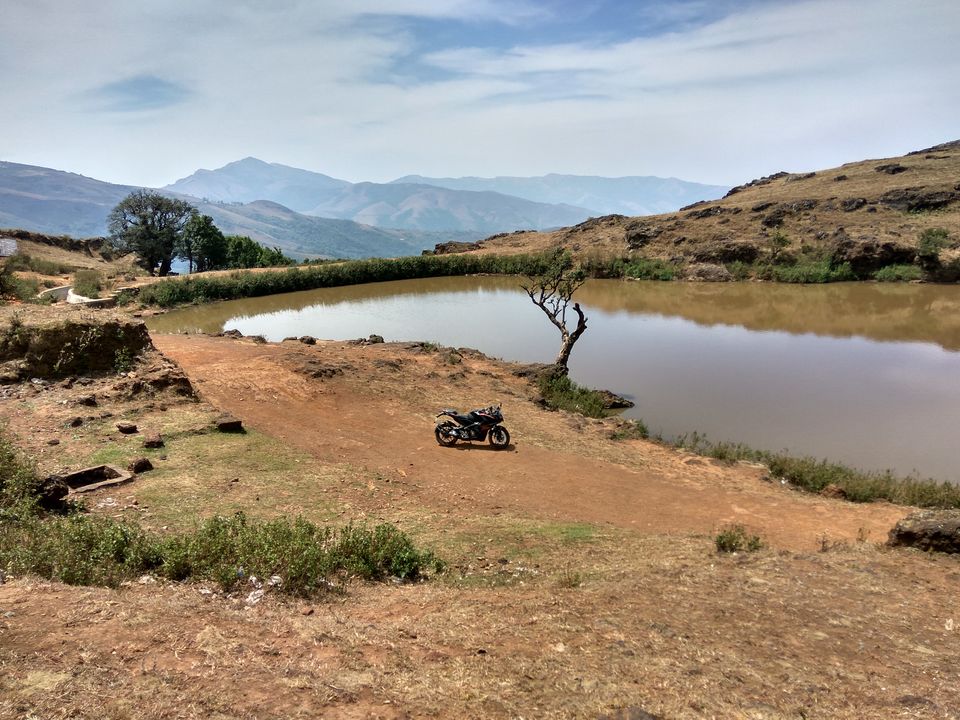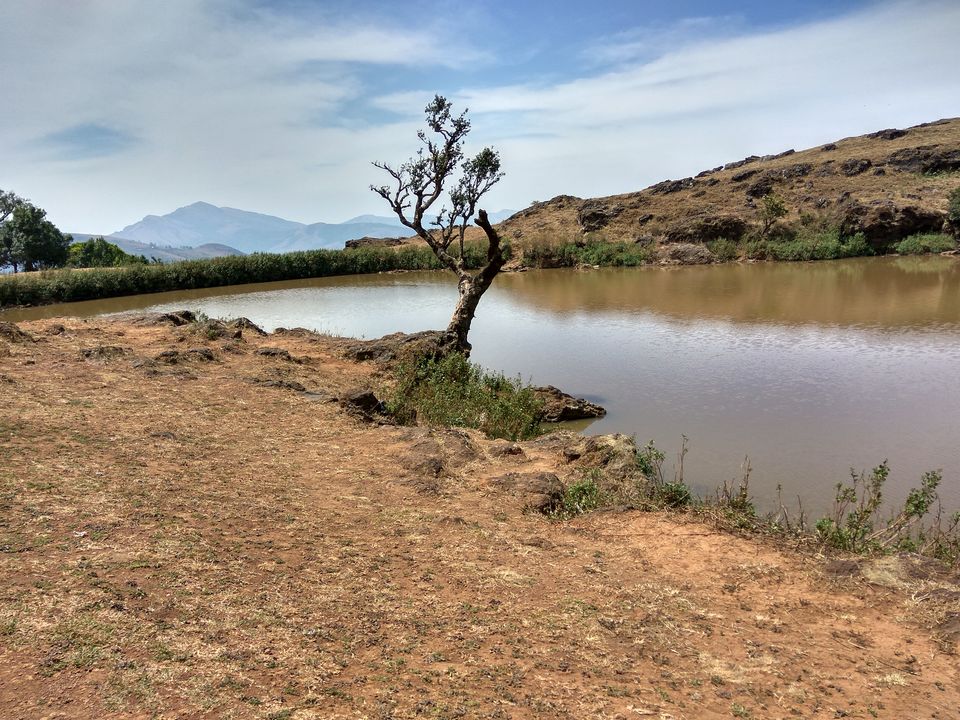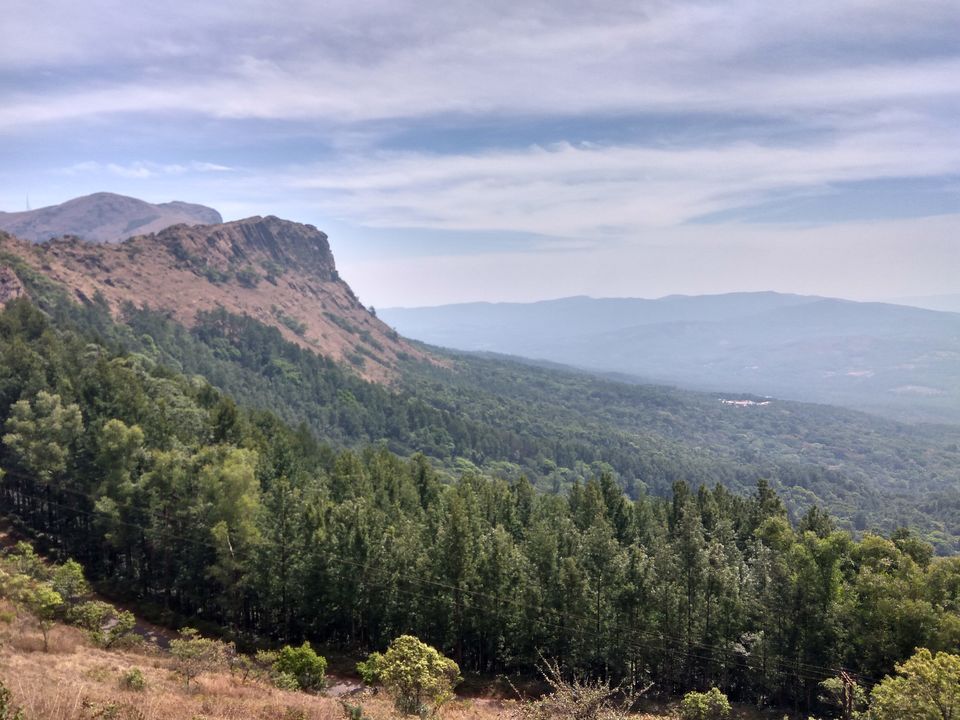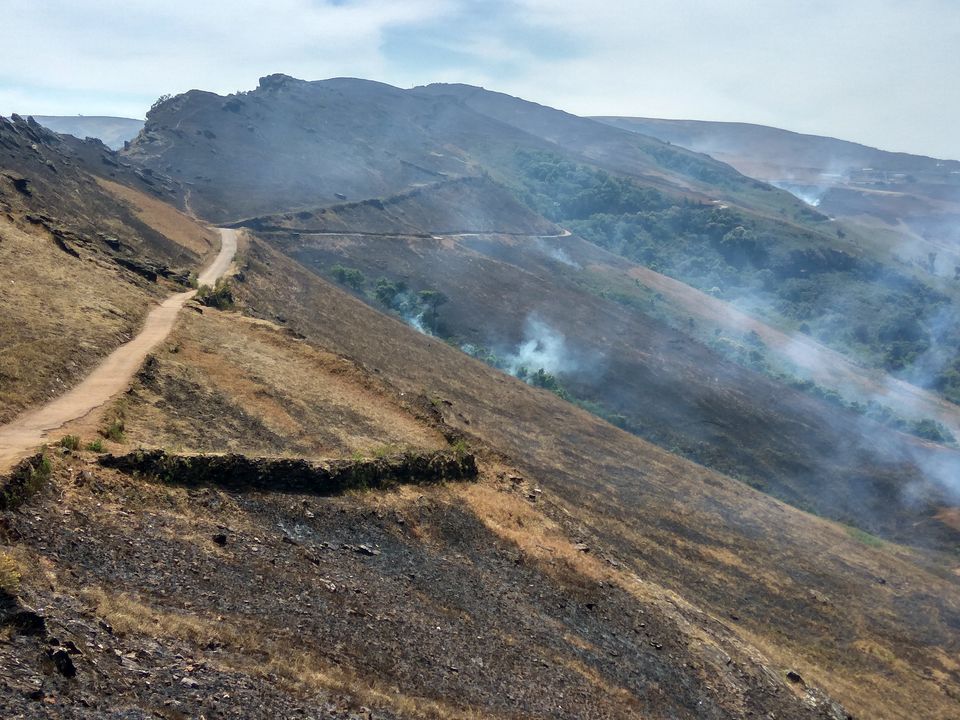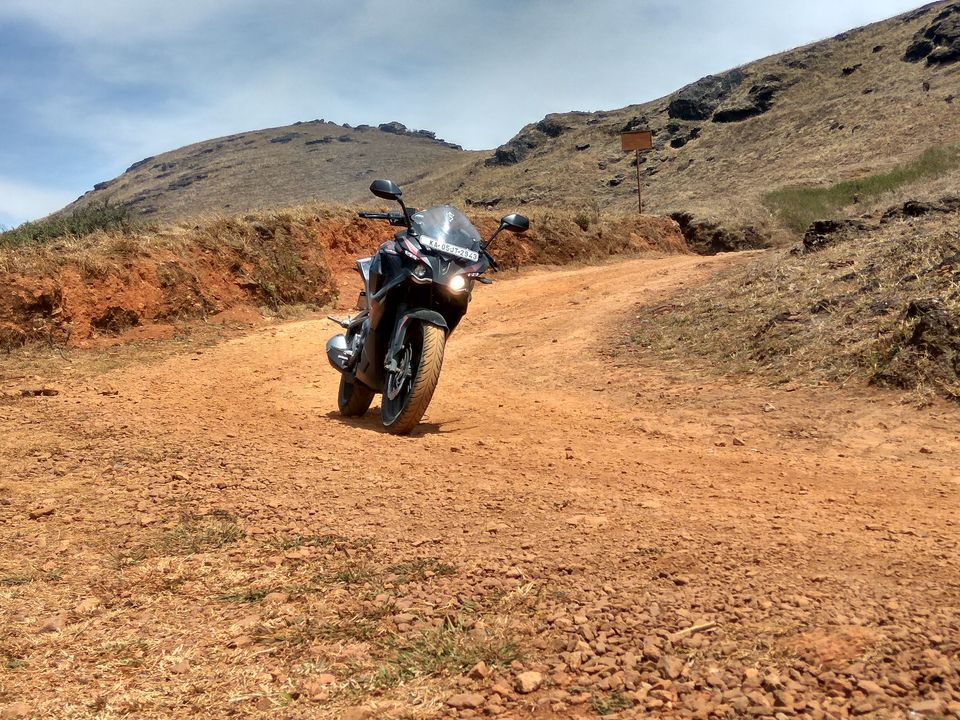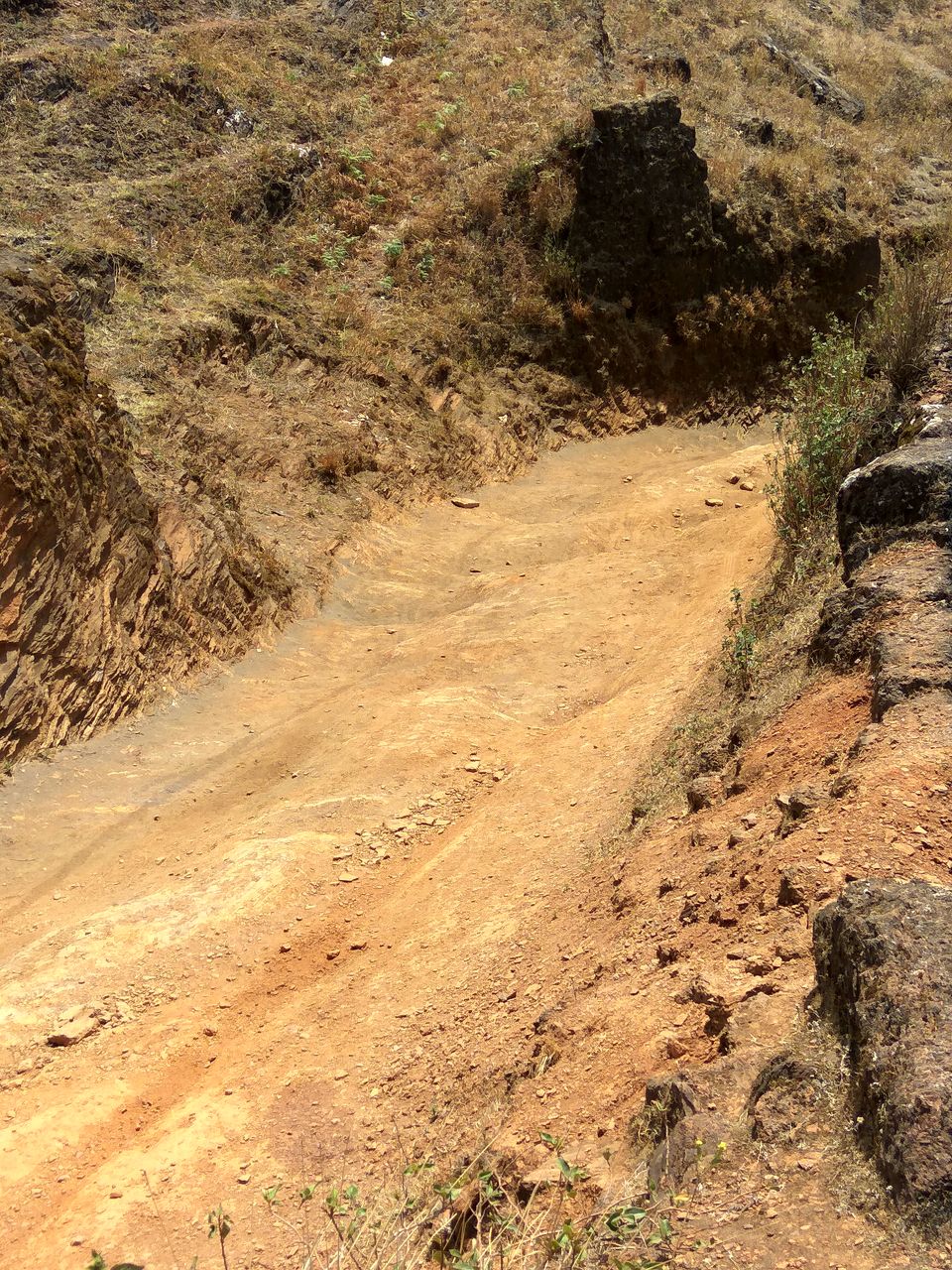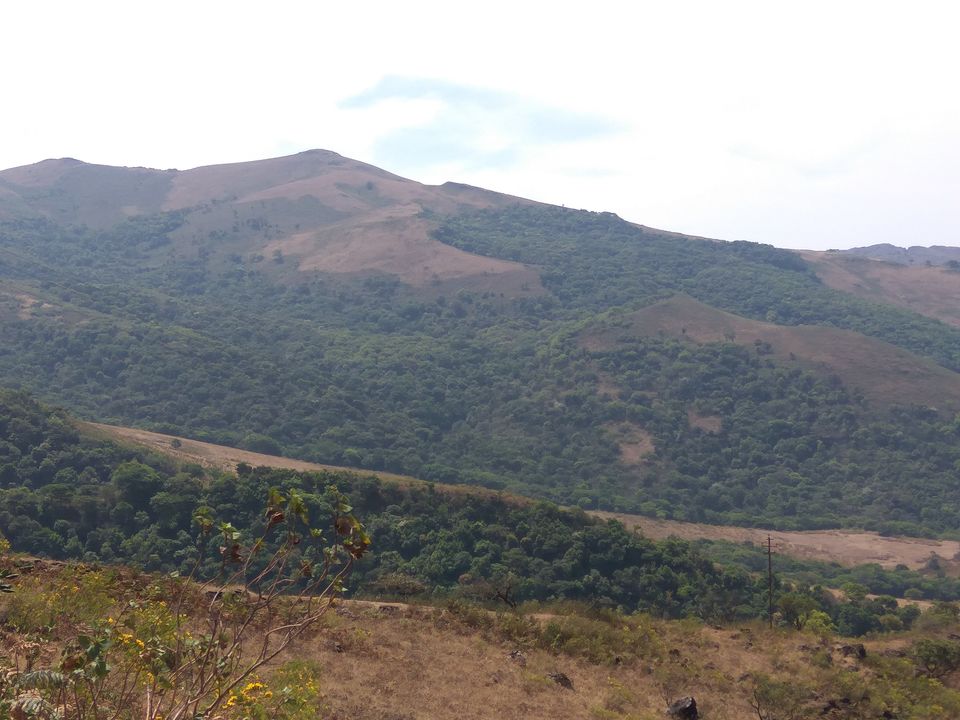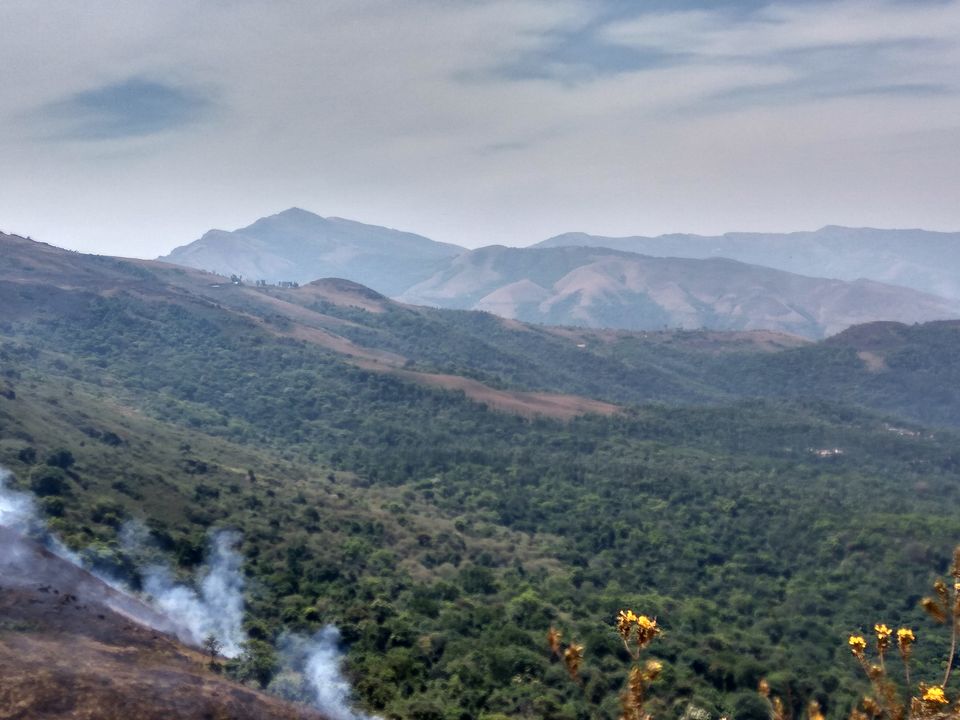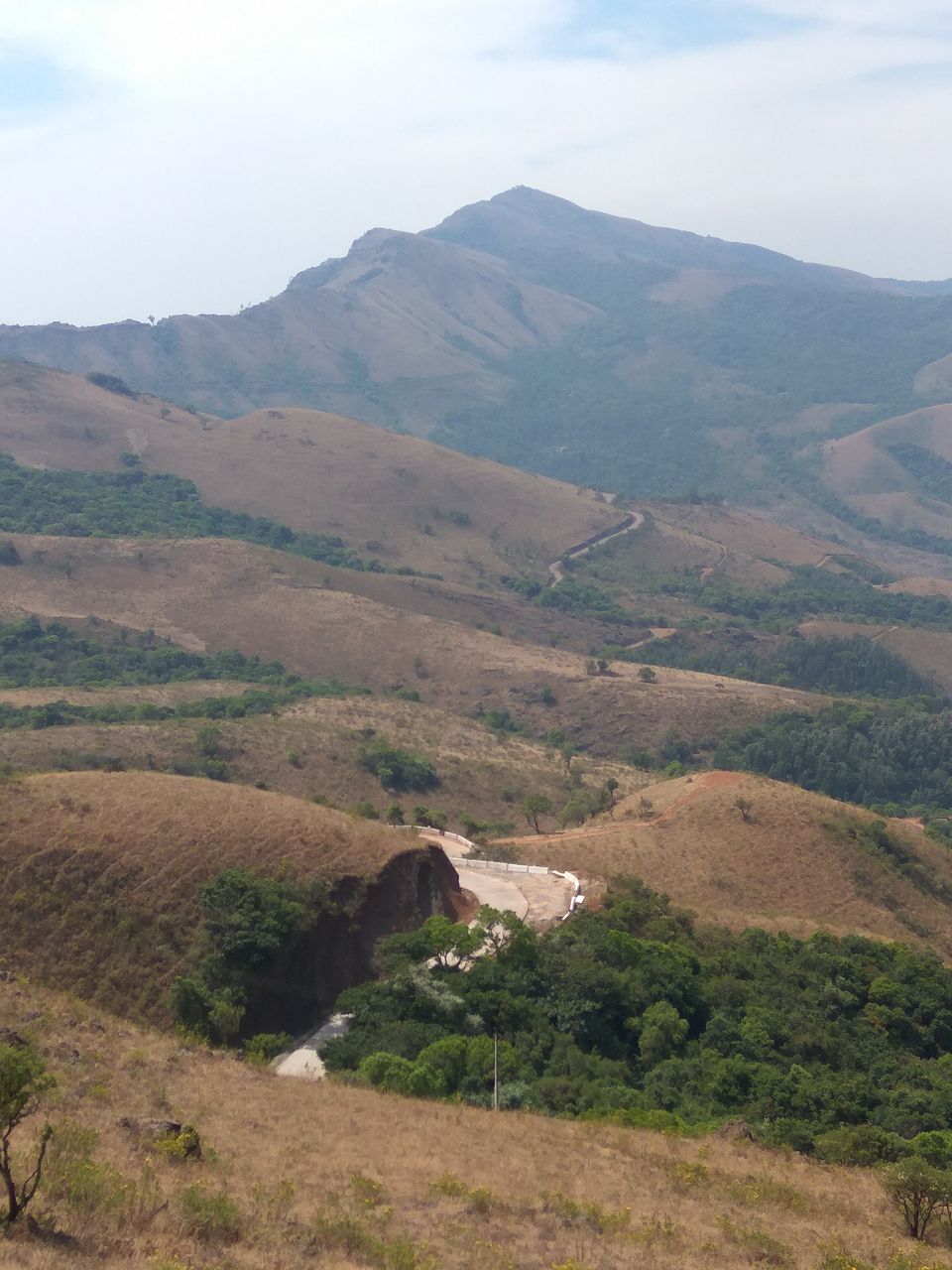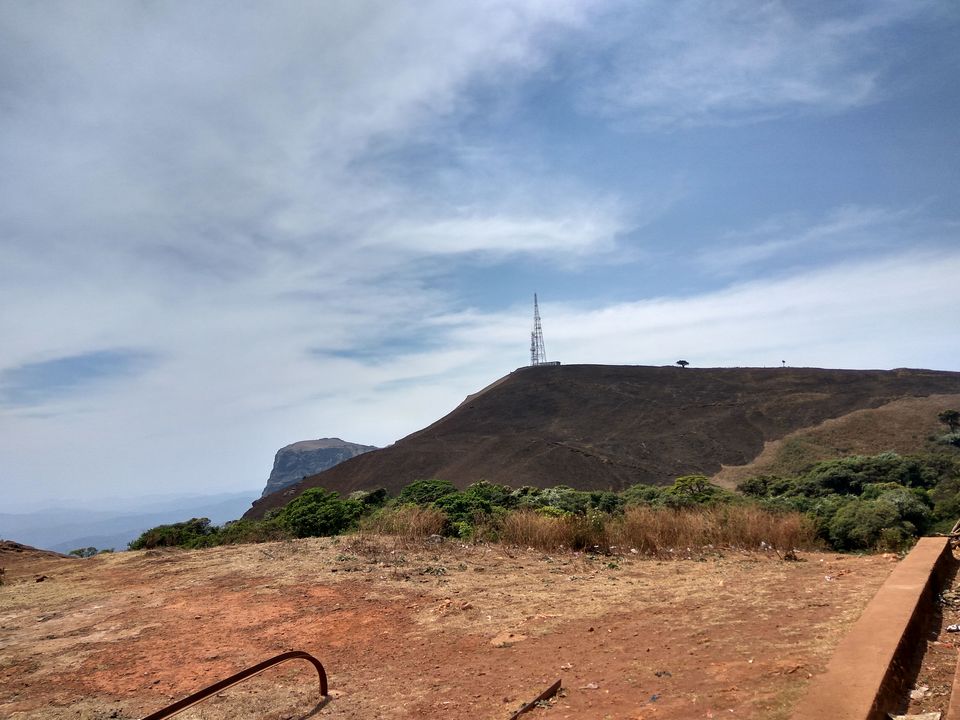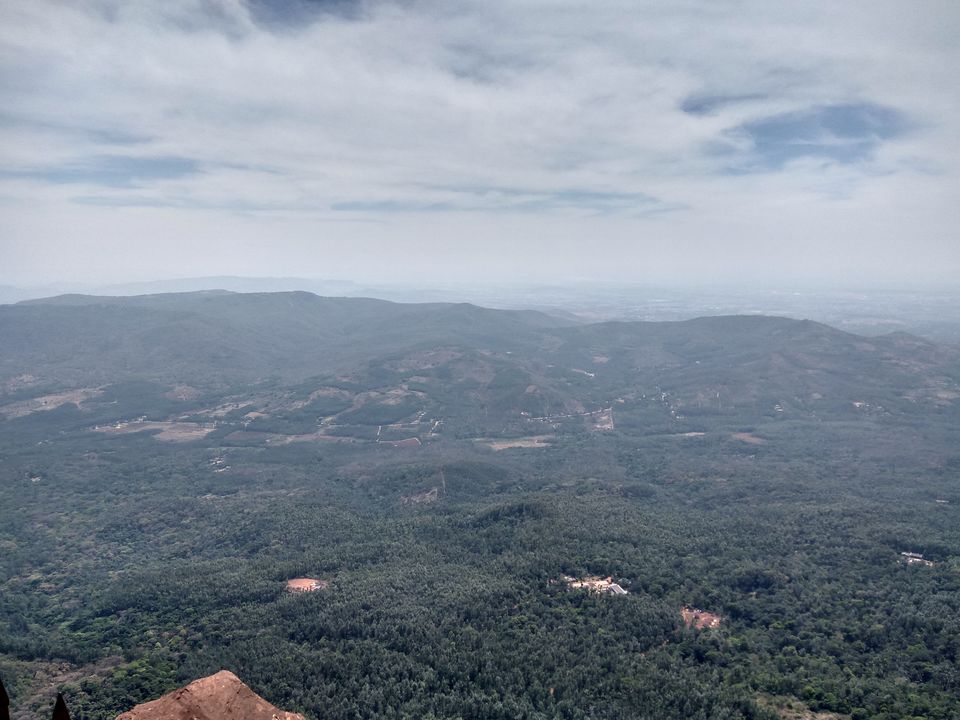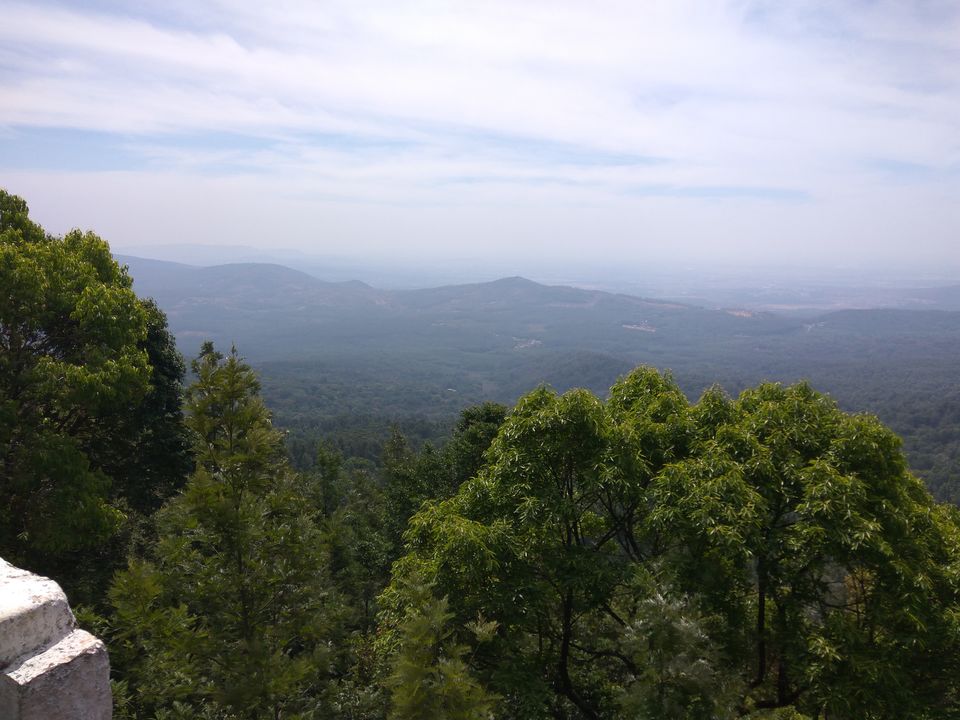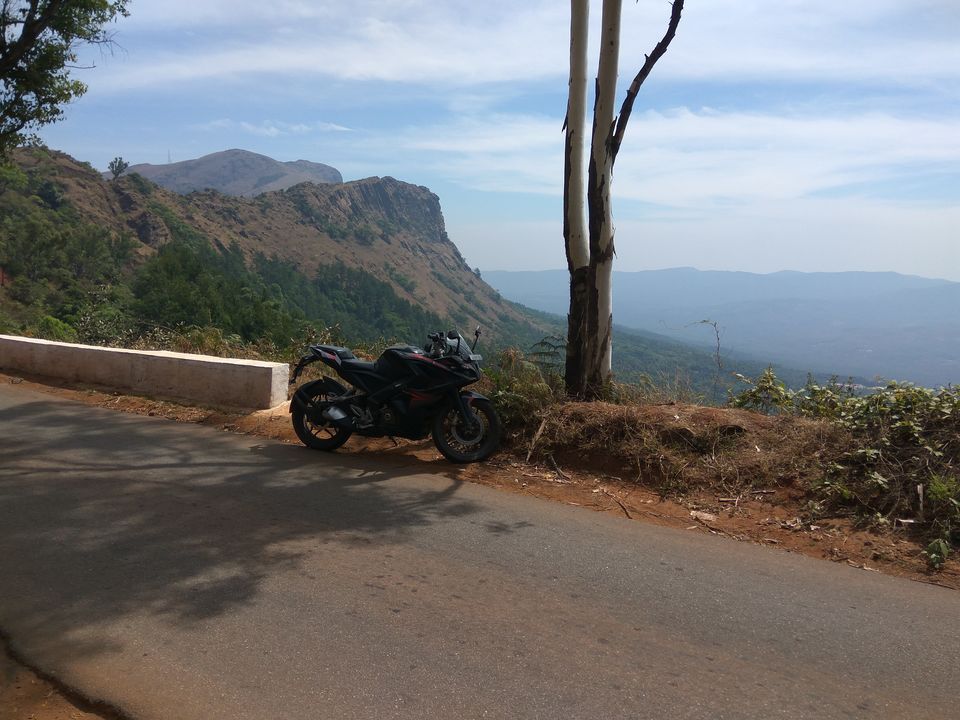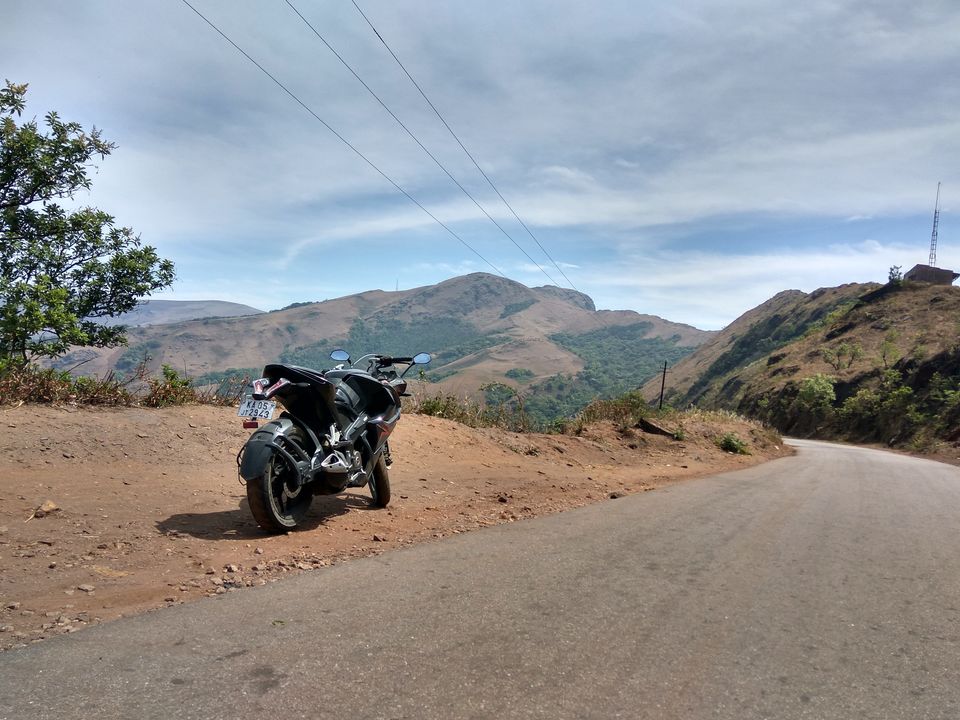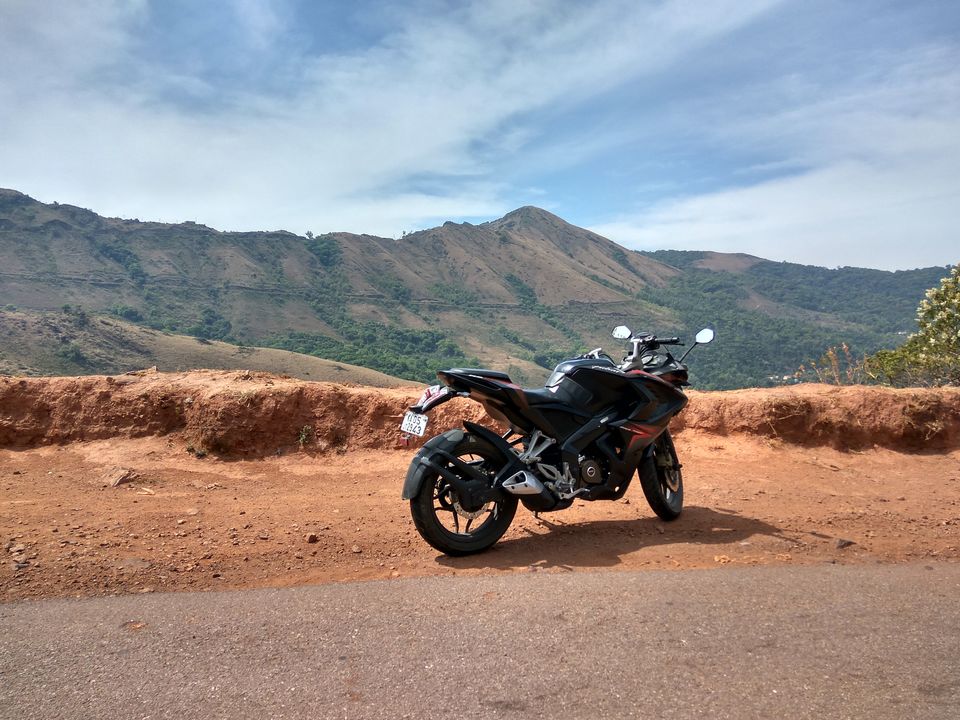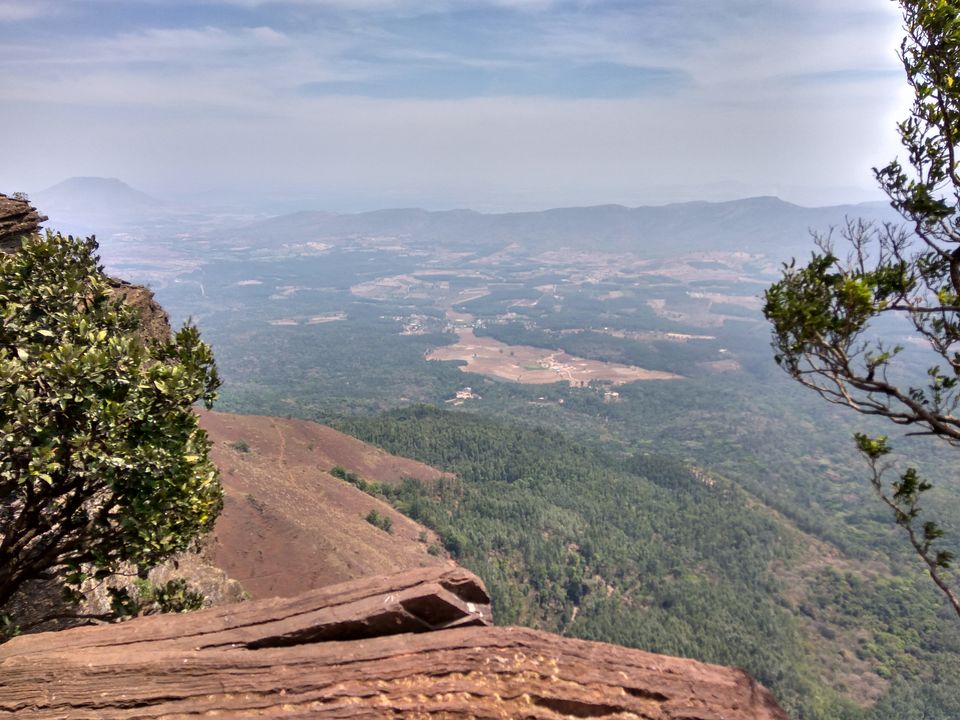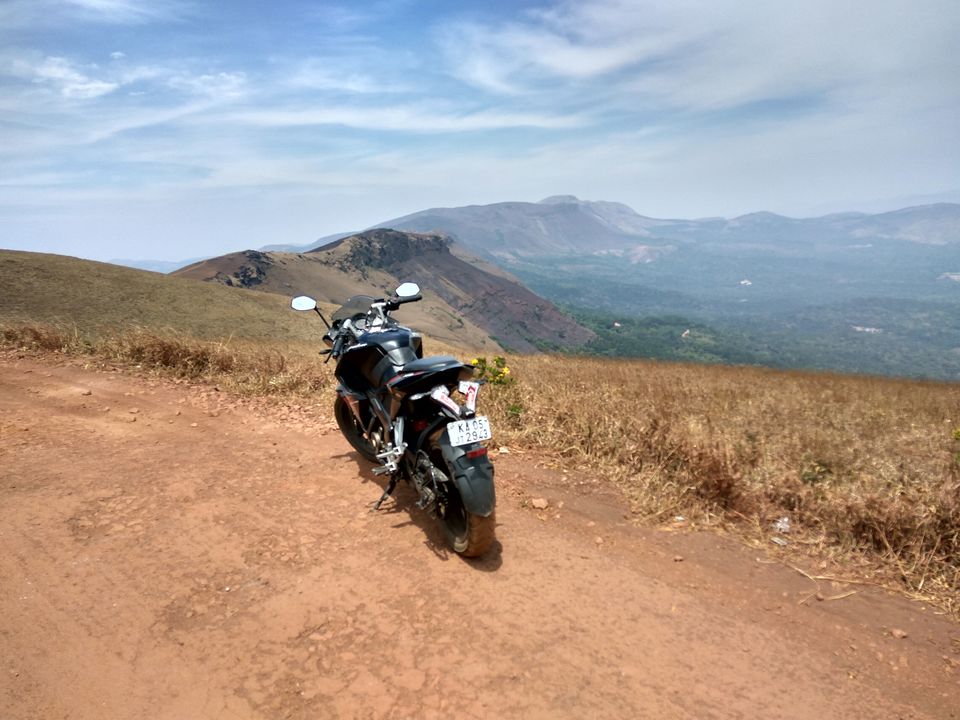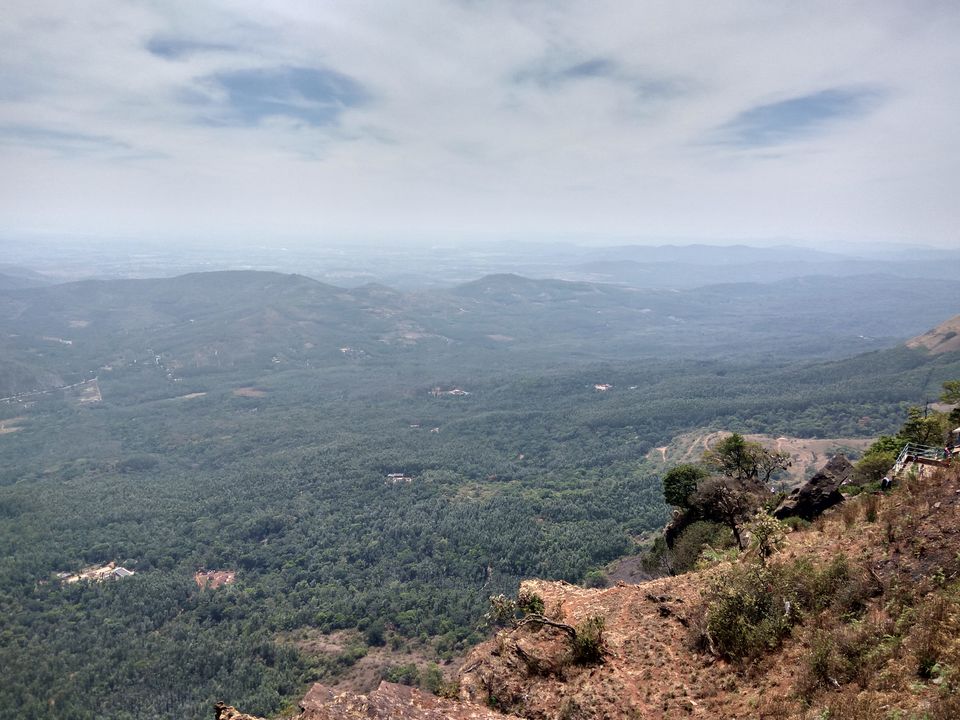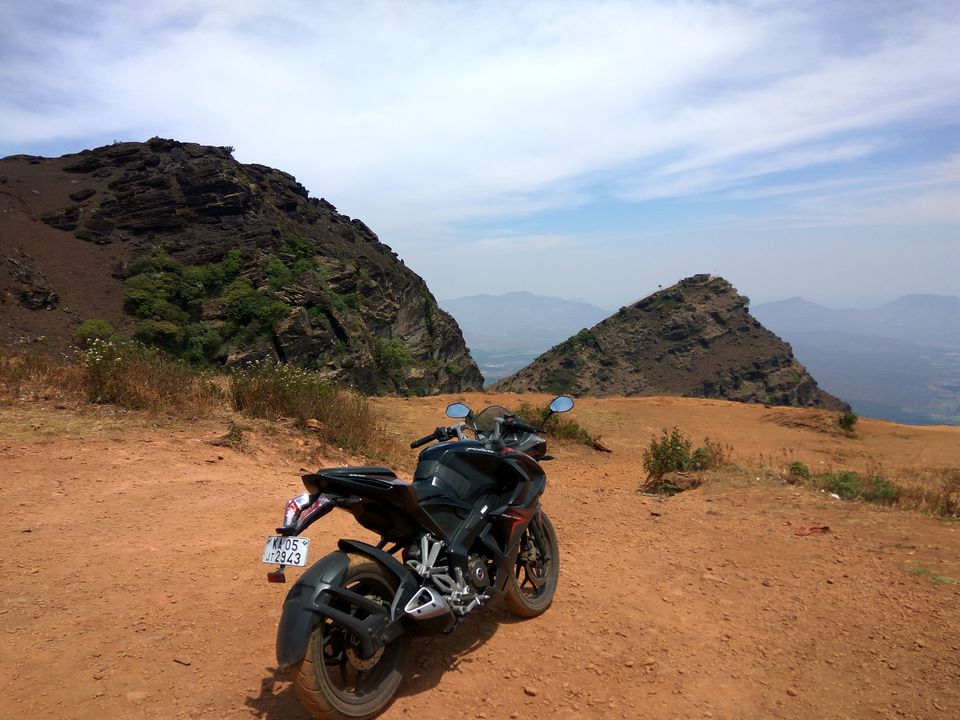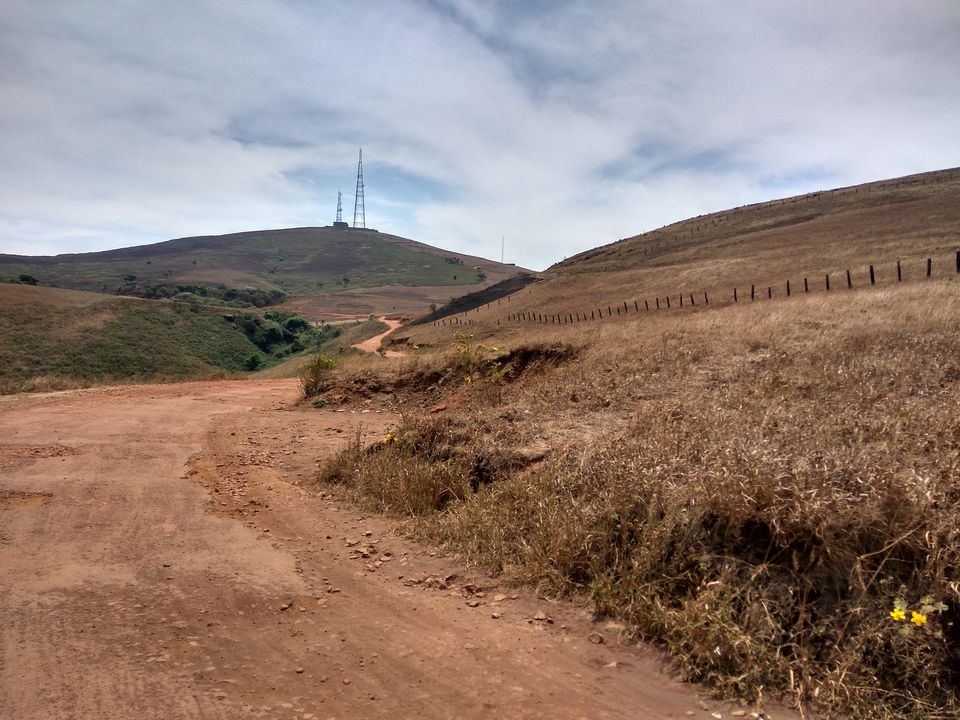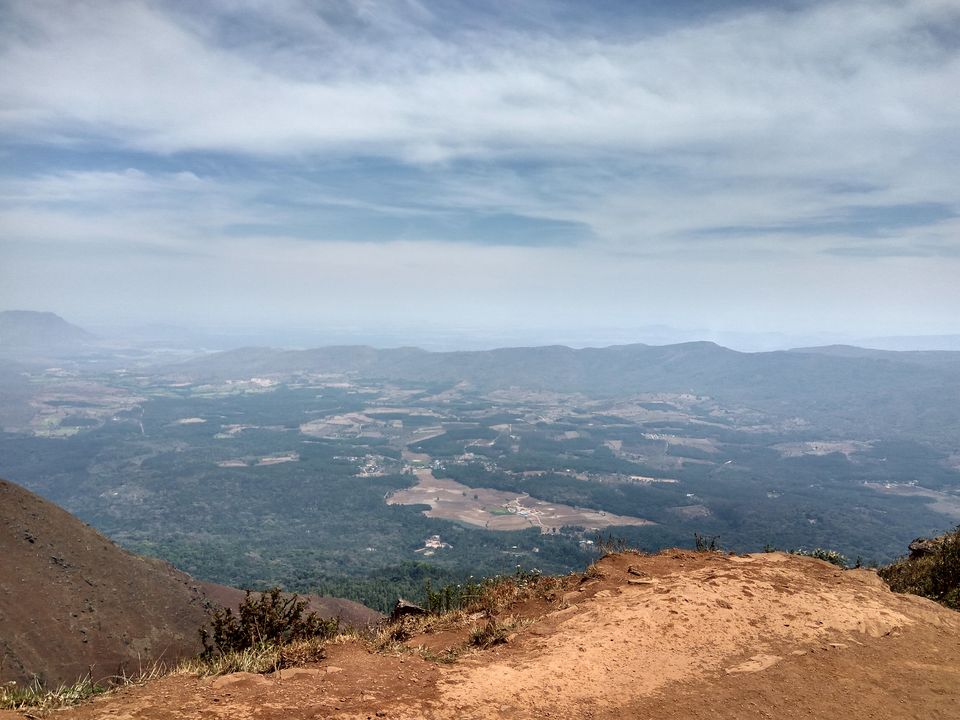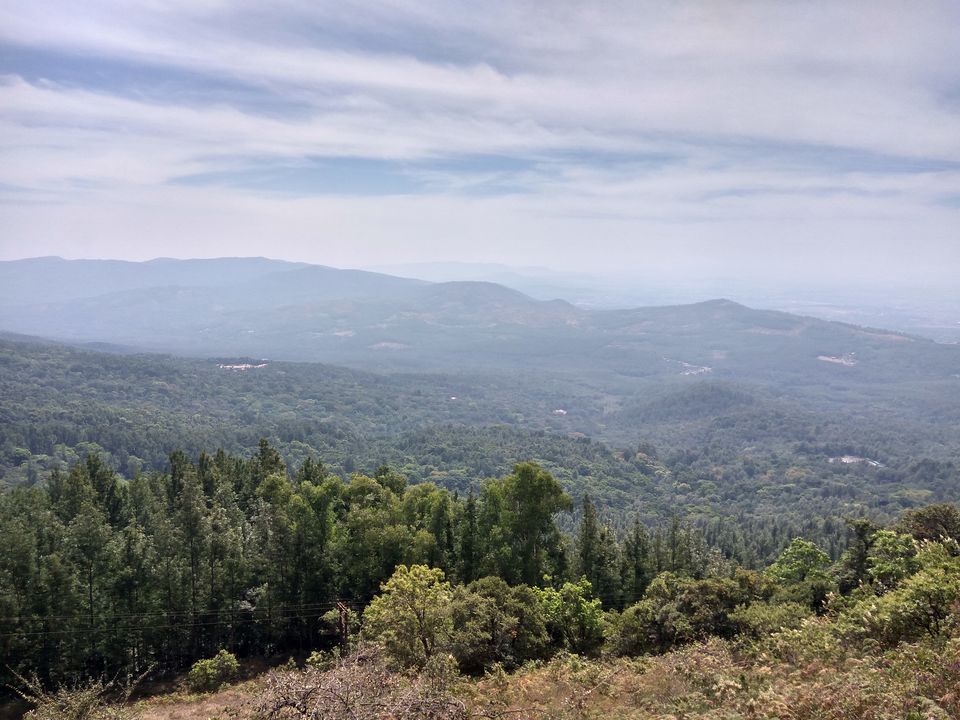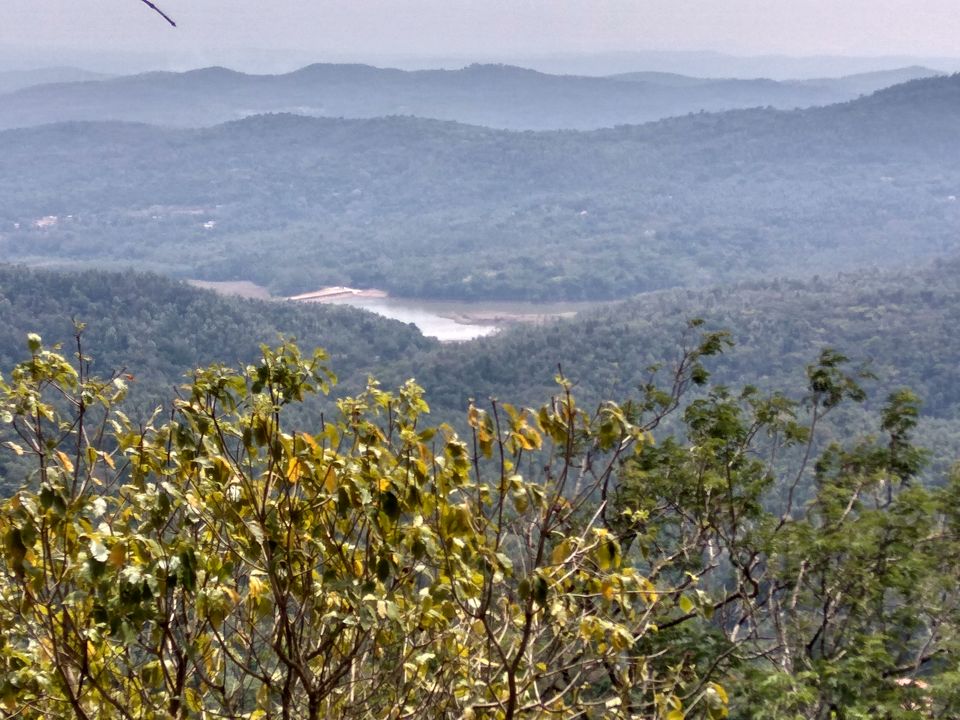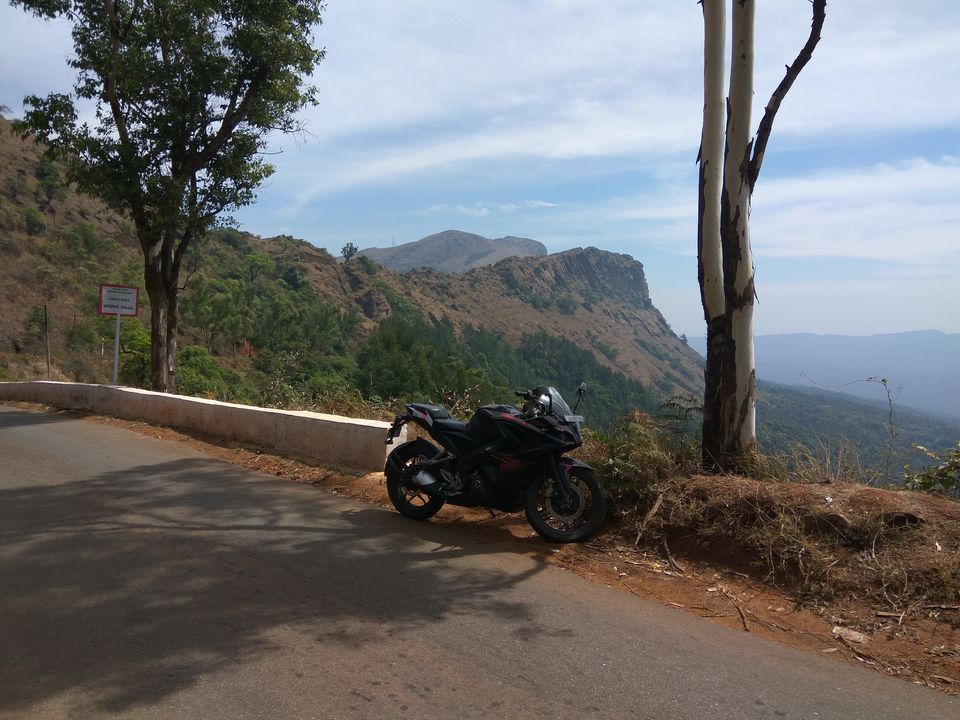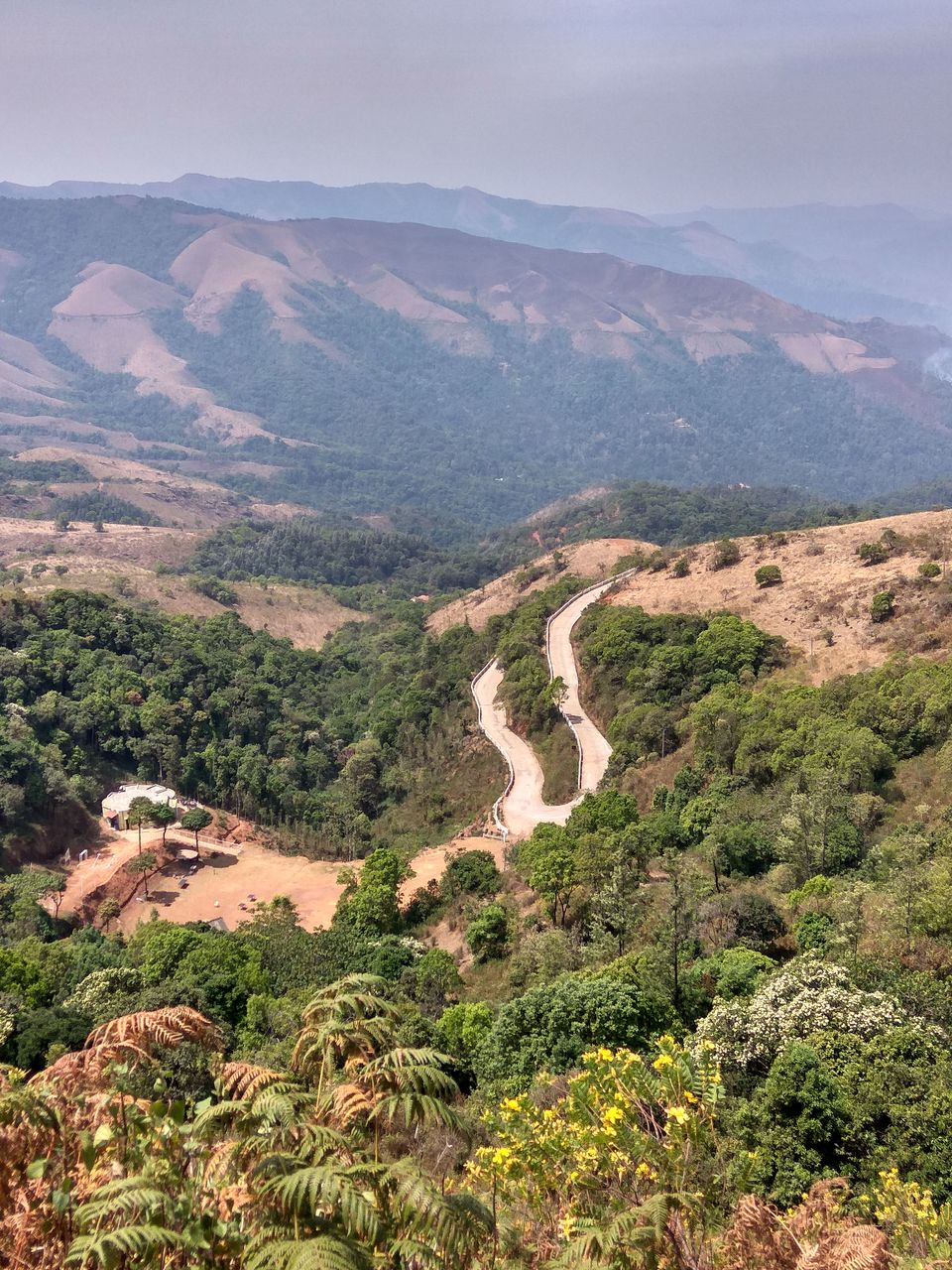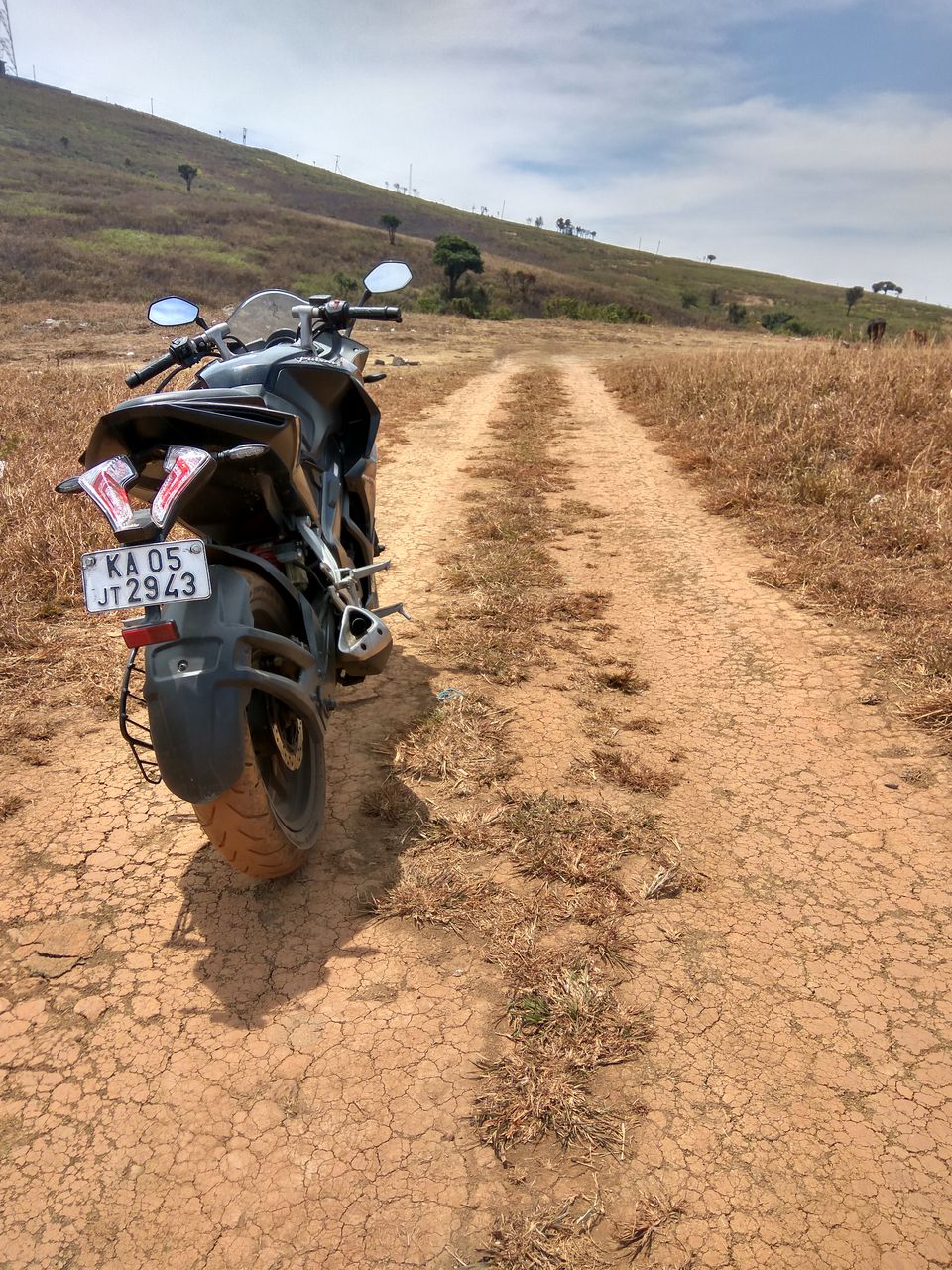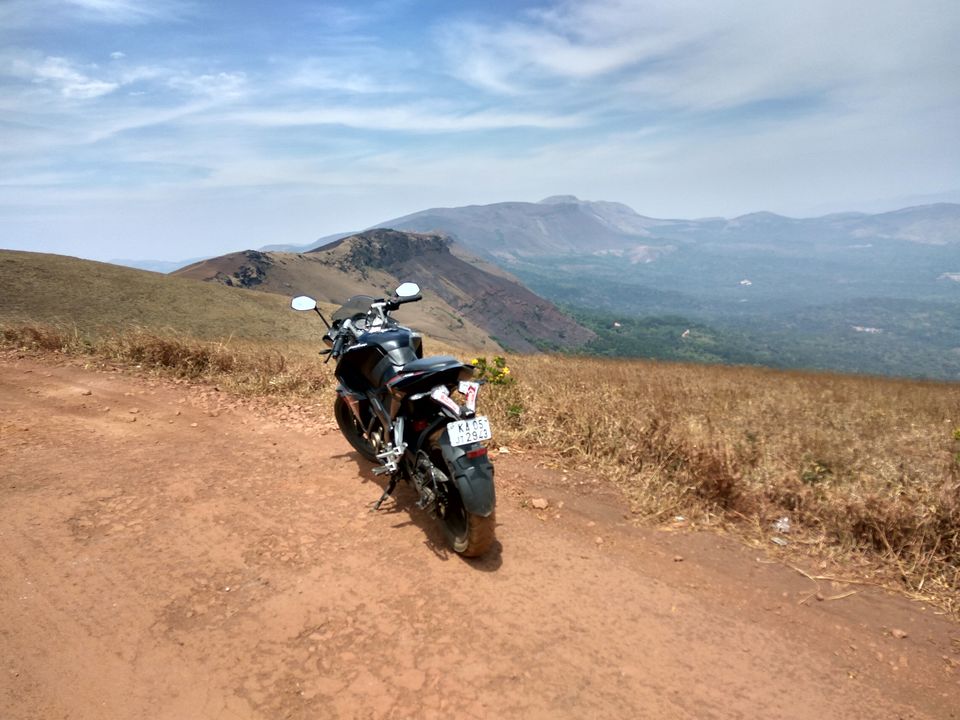 Started towards Mullayyanagiri and drove upto Seethalayyanagiri. The road to the top was closed due to construction. Visited the shiva temple and departed towards chikmagalur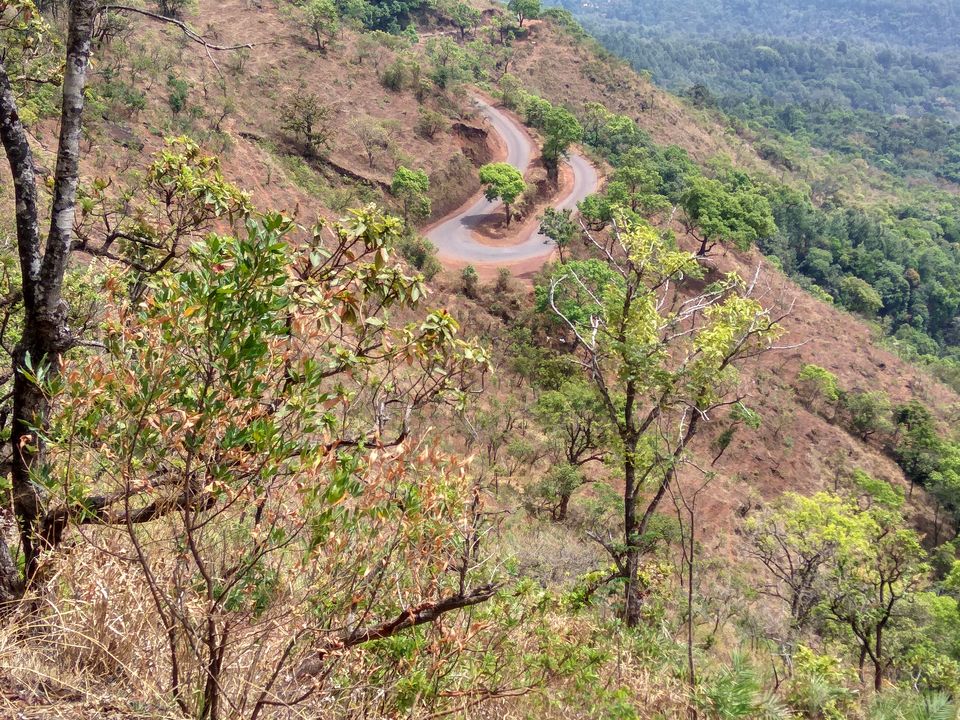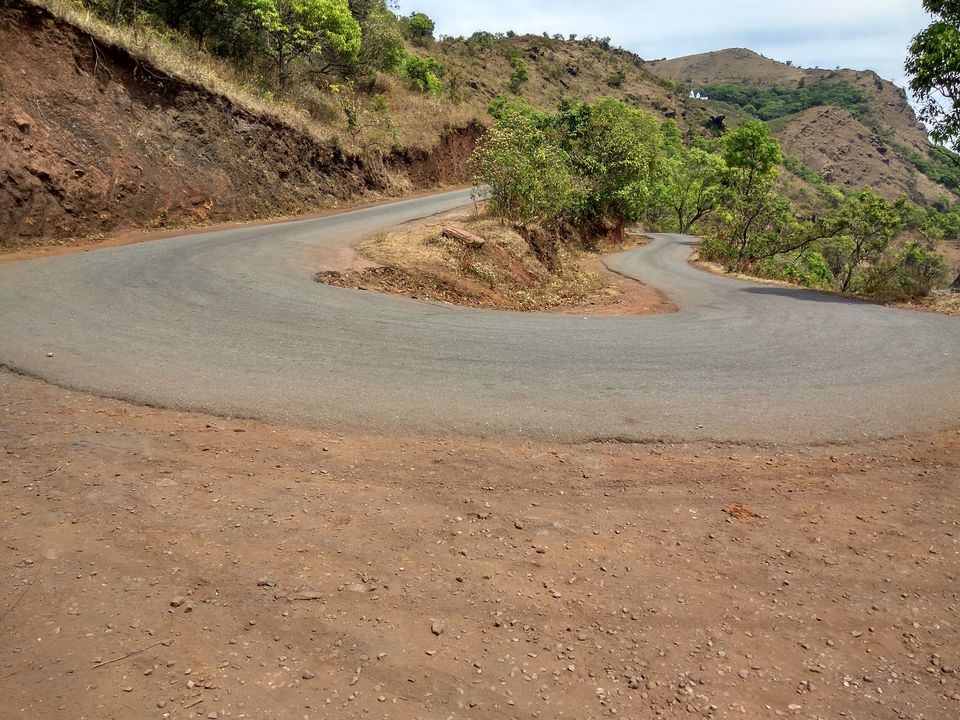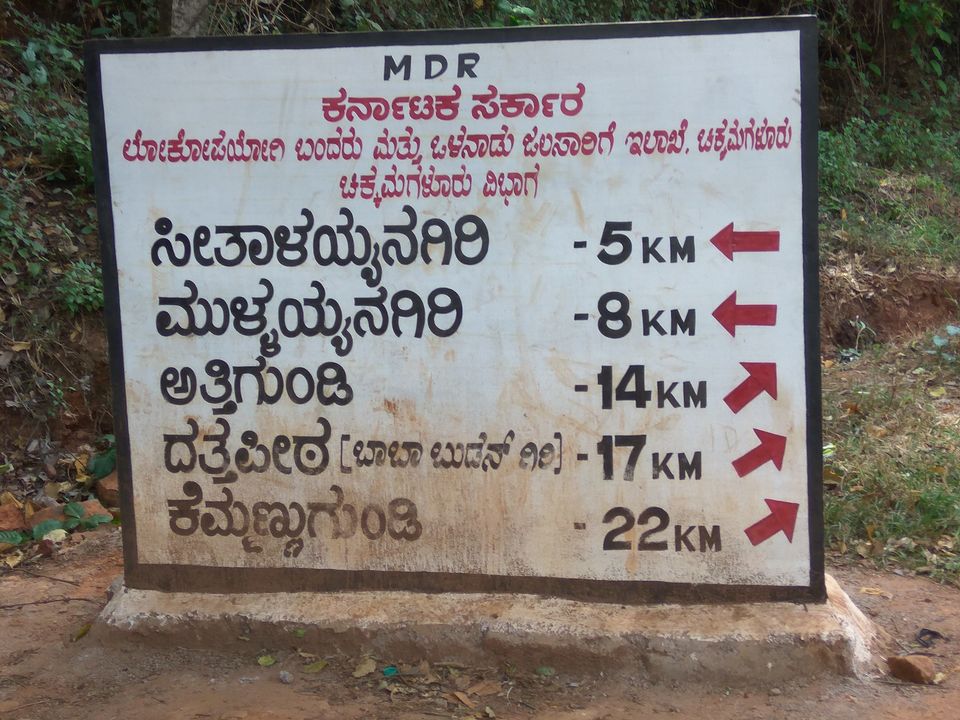 The return to Bangalore was a non stop 4 hour drive. Discovered another gem of a highway- The road connecting Sakharayapatna and Banavara is a old fashioned highway lined with old Banyan trees. Banavara - Tumkur is a wide NH, miles were munched with ease to reach back home by 7 PM