Trip Scheduled :
Gokarna - Karwar - Dandeli - Udupi - Agumbe - Kavaledurga Fort - Hulikal - Udupi.
We tried to travel as cheap as Possible. So , we could cover the entire trip for Rs. 15000 for Two Person.
Trip started from Foothills of Kodaikanal(Palani).
Started Trip on 04/11/19 (Evening) .
Train Journey :
We took a passenger Train to reach Palakkad from my Home town . It costs around 30 per Person. Then we have Booked a Train to Mangalore and it reaches around 5:00 am early morning.(West Coast Express) Rs. 300/per. approx(Sleeper Coach).
Since it is Pre-planned trip. So , there was no confusion in chopping and Changing the place. Next, we took a Madgaom Passenger and reached Gokarna(Beach Paradise). It cost around Rs. 65 only and the train will be almost free. (Train timing 5:30Am)(Mangalore - Madgaon).
You will able to find a Bike Rental in Gokarna city area. So to reach you have to walk Approx 1 km to get a Local bus stop(Rs.10) from the station.
We rented a Activate for Rs. 300 bargain so that they will close 300 Approx for 48hr from the Time of booking.
Choose Booking.com for cheaper price.
( we have payed 1200 for two days for two person) in Beach Front area.
Gokarna - Karwar(Rs.15/per same passenger Train).
Karwar - Dandeli (Rs. 115/ Per Person) Buses are available it will take 2.45 HR to reach vice versa.
Last day Rented a Himalayan
Alternative Way for a Trip :
You can even Rent a Bike from Udupi to get the view of Western Ghats
You will get for (Rs. 1000/ day (250 - 300 km /per day)
Go with
1. RR Brothers ( It is a Official Trusted Rental service in Udupi).
2. We have used Booking.com to good effect.
You can able to find a Hostel or Dormintory for Rs. 300/per Person in Beach Front. If u r a Happy couple then the room will comes with 800-1200 range per day.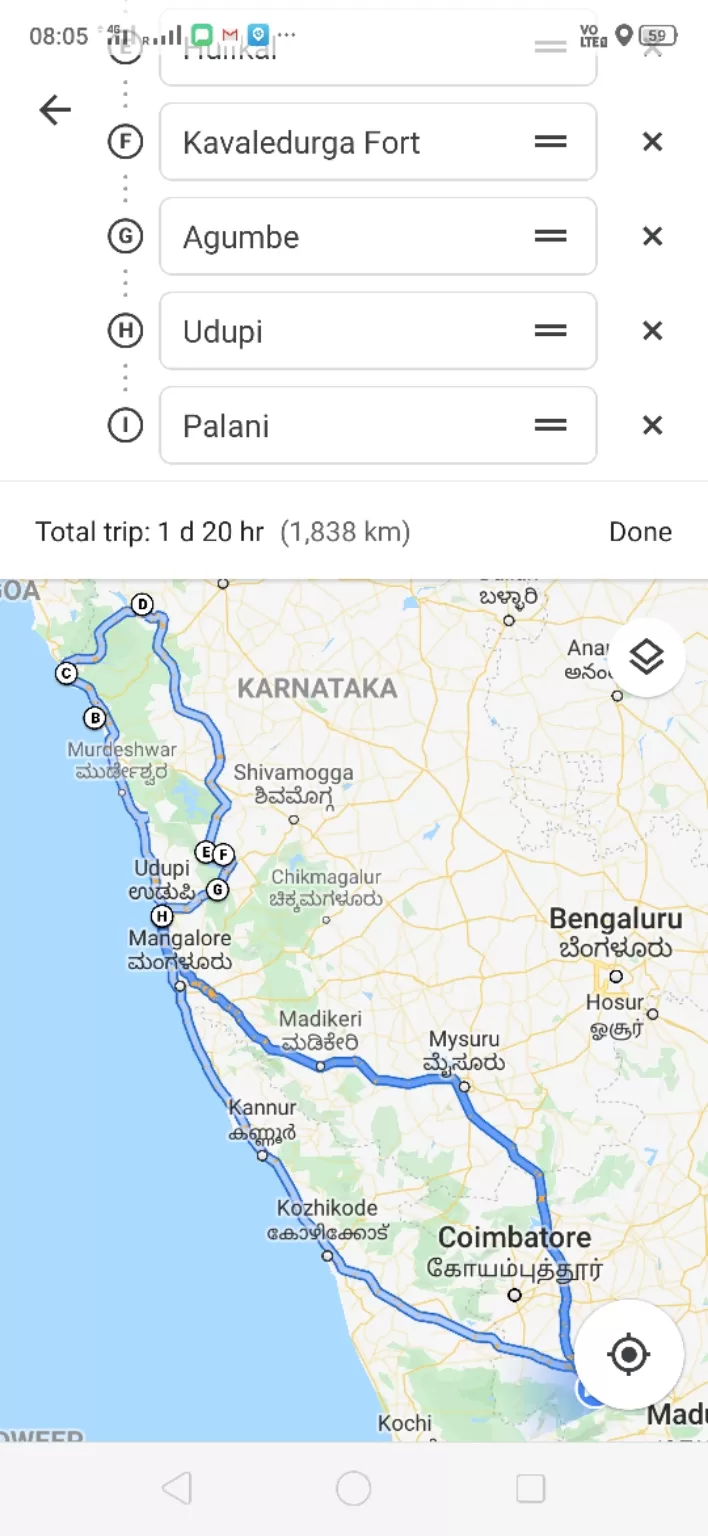 After Reaching Mangalore.
We Took a Passenger to Reach Gokarna.
We have gained Sunrise from the train itself. (
i.e one of the Reason behind my suggestion for renting the bike to Reach Gokarna (via u can cover Murdeshwar ).
U can also able to see Picturesque view from the Train itself. So, just imagine. if it is a Bike ride . Mountains with Beaches covered with Back Water.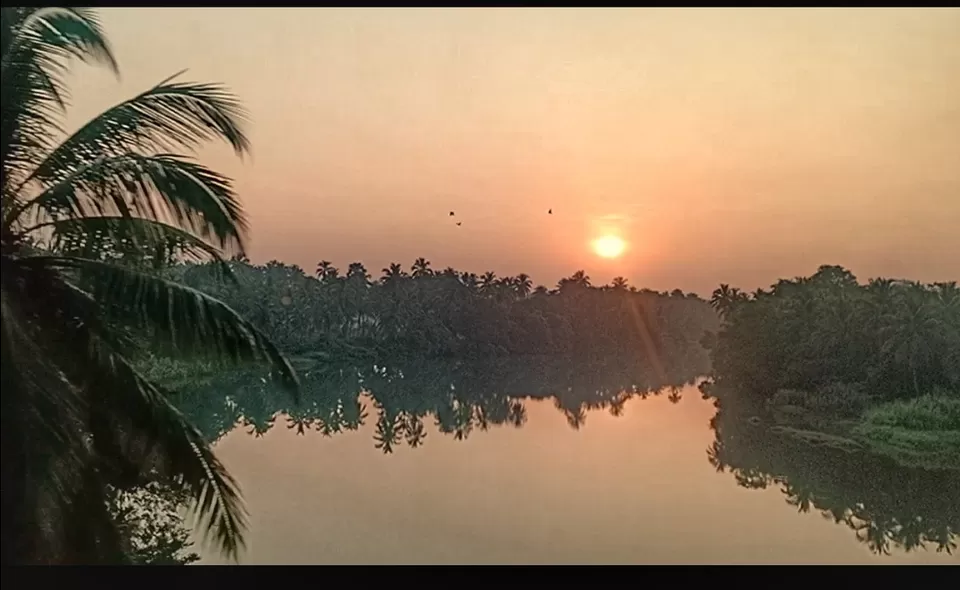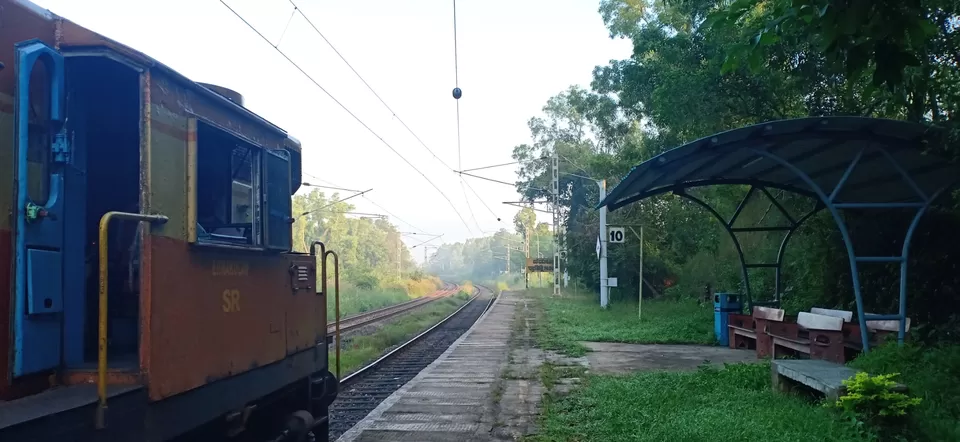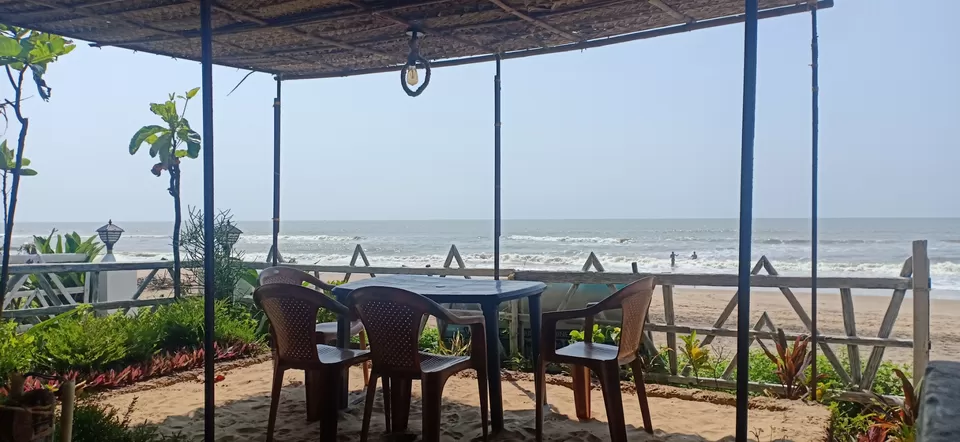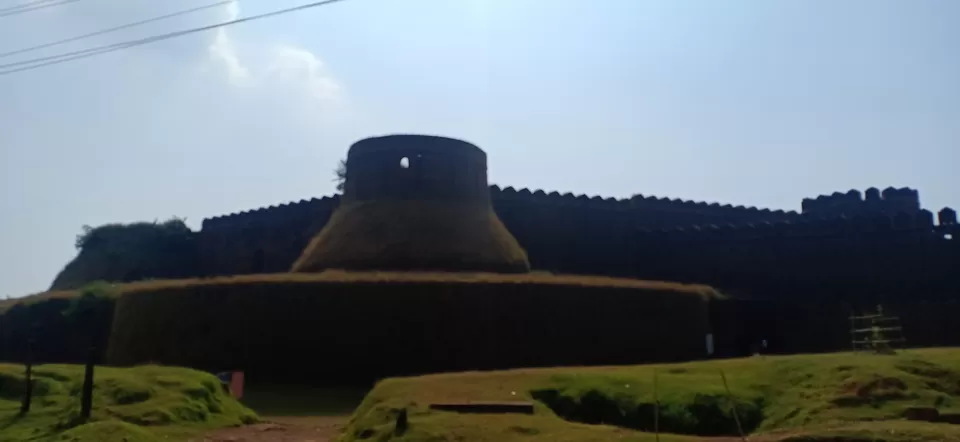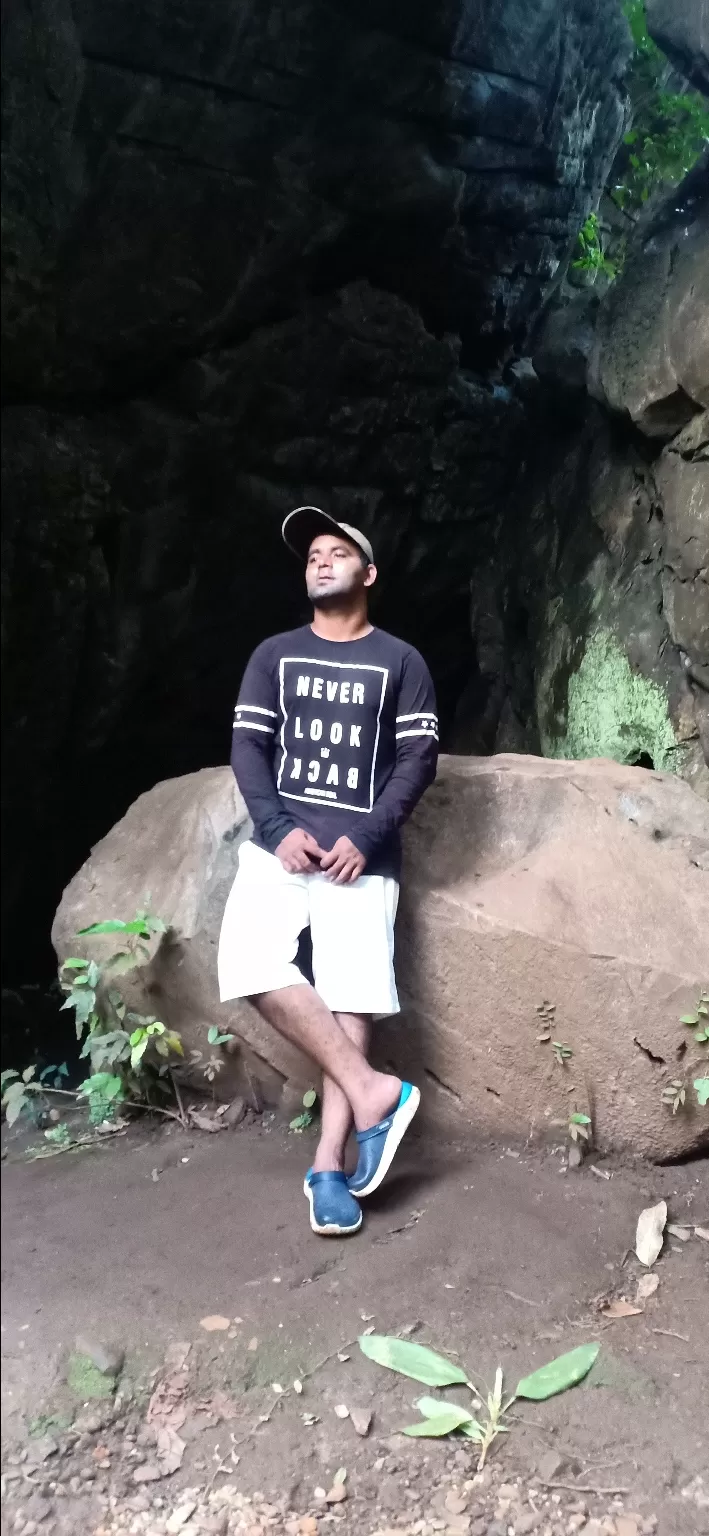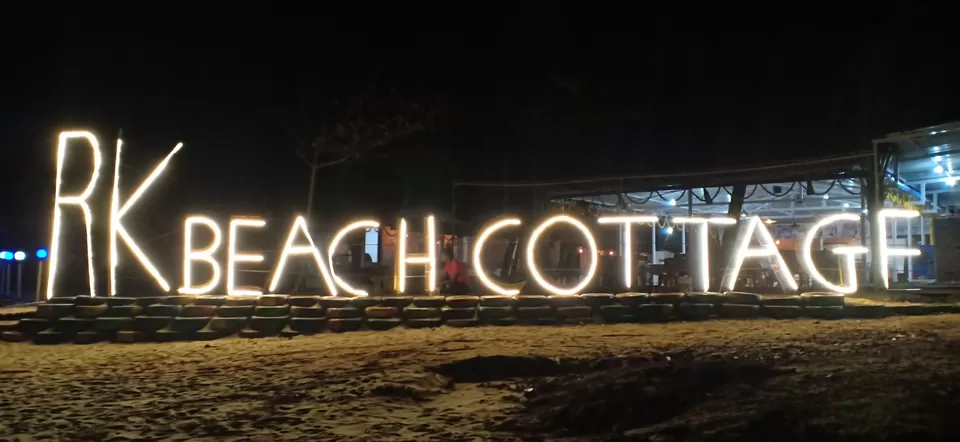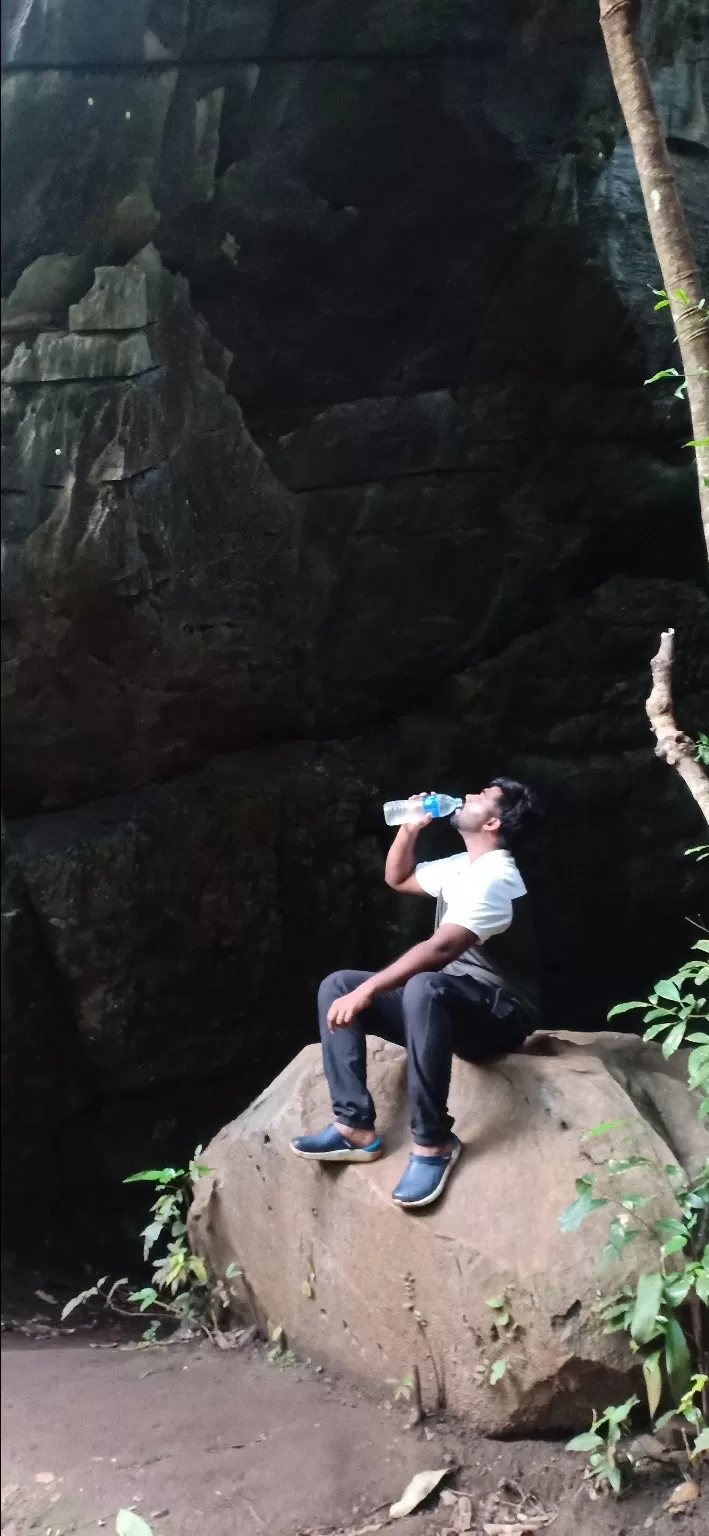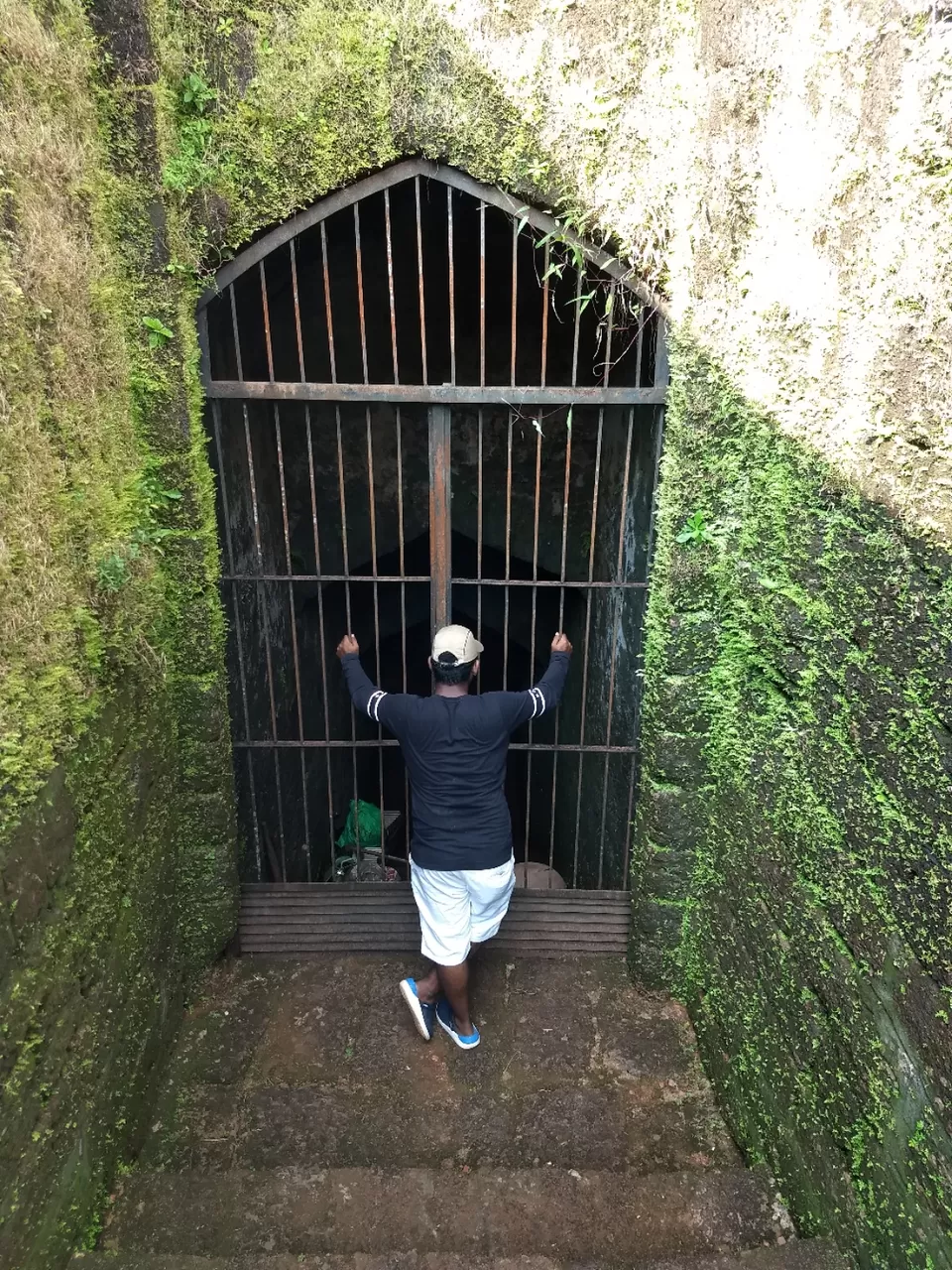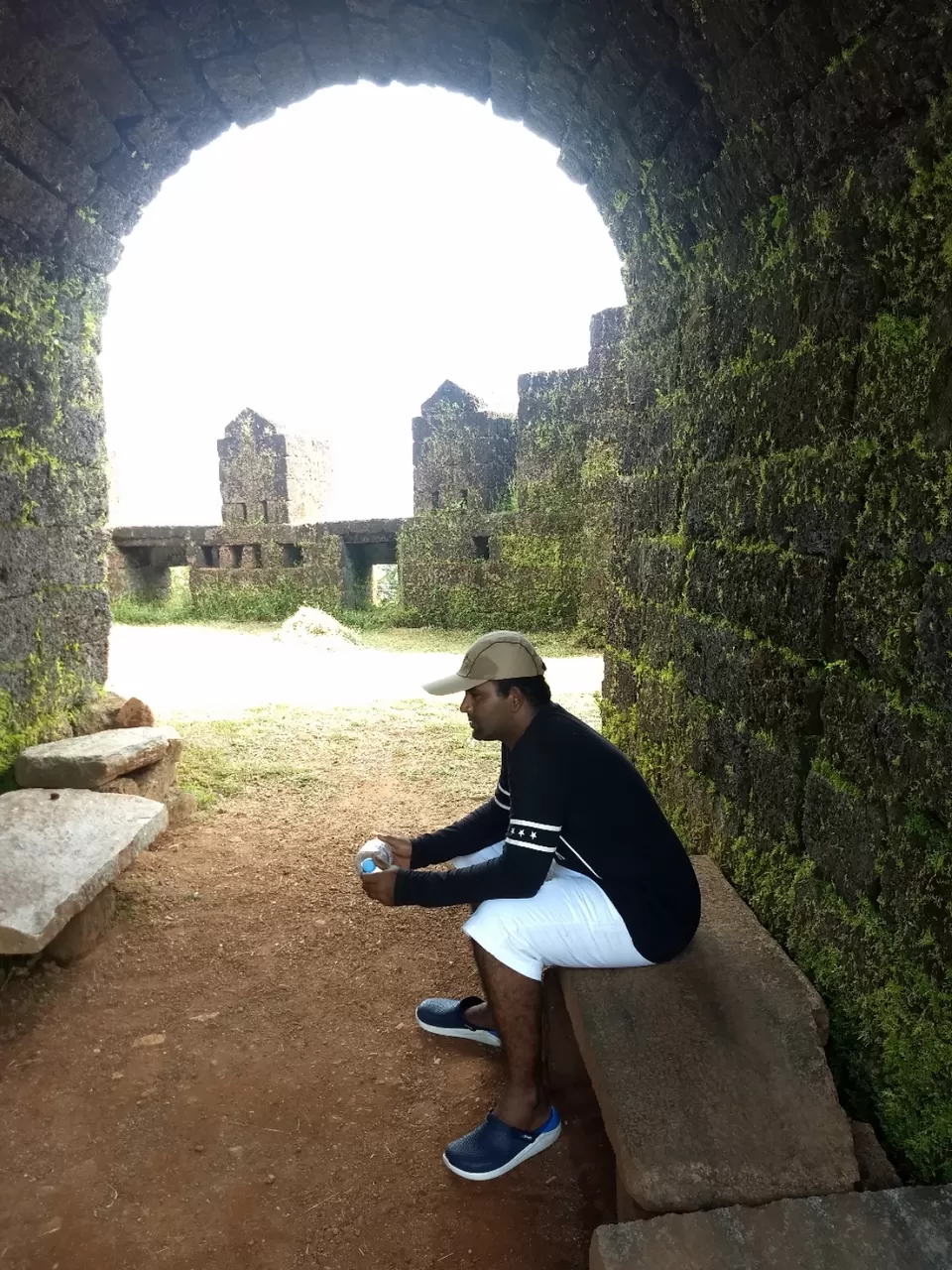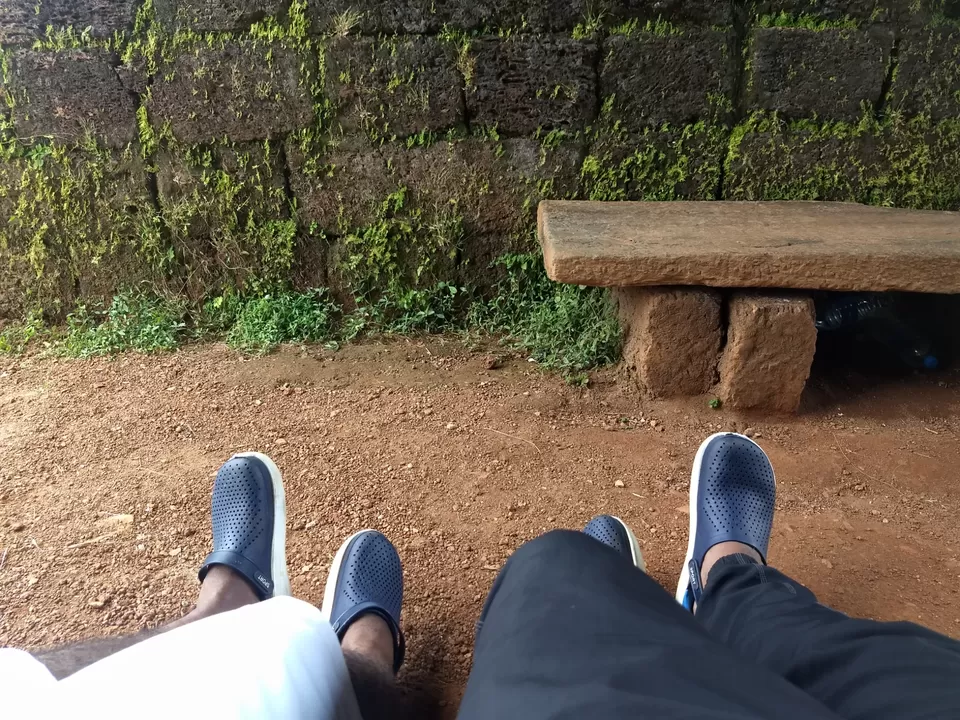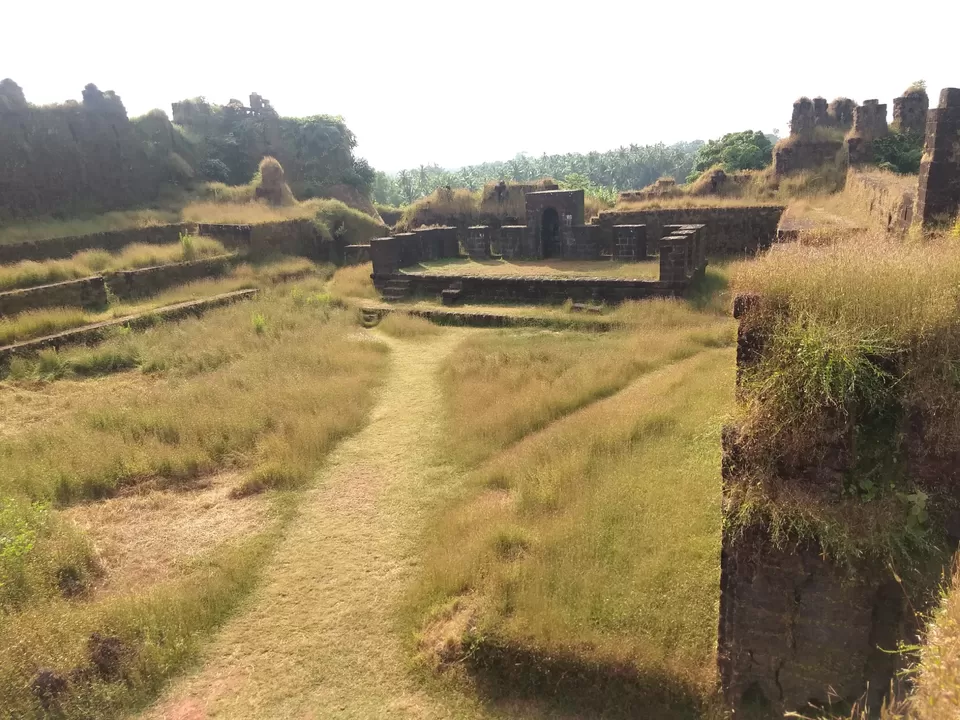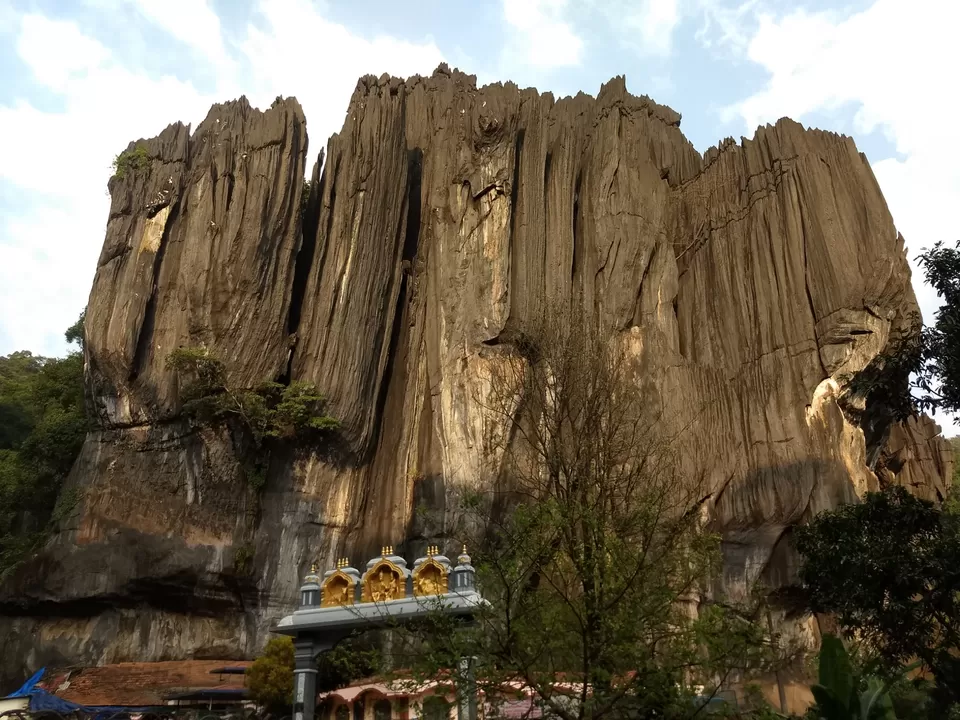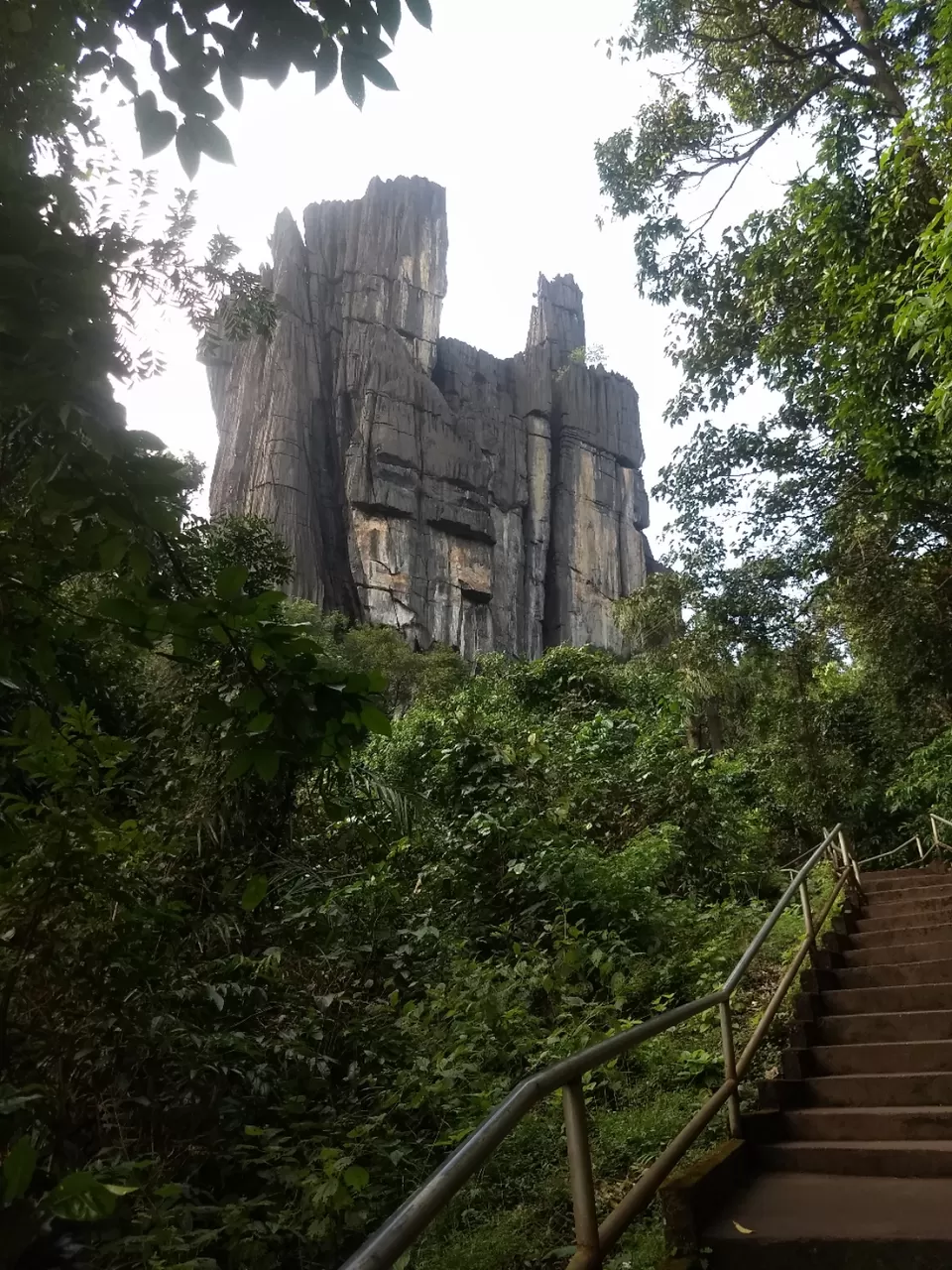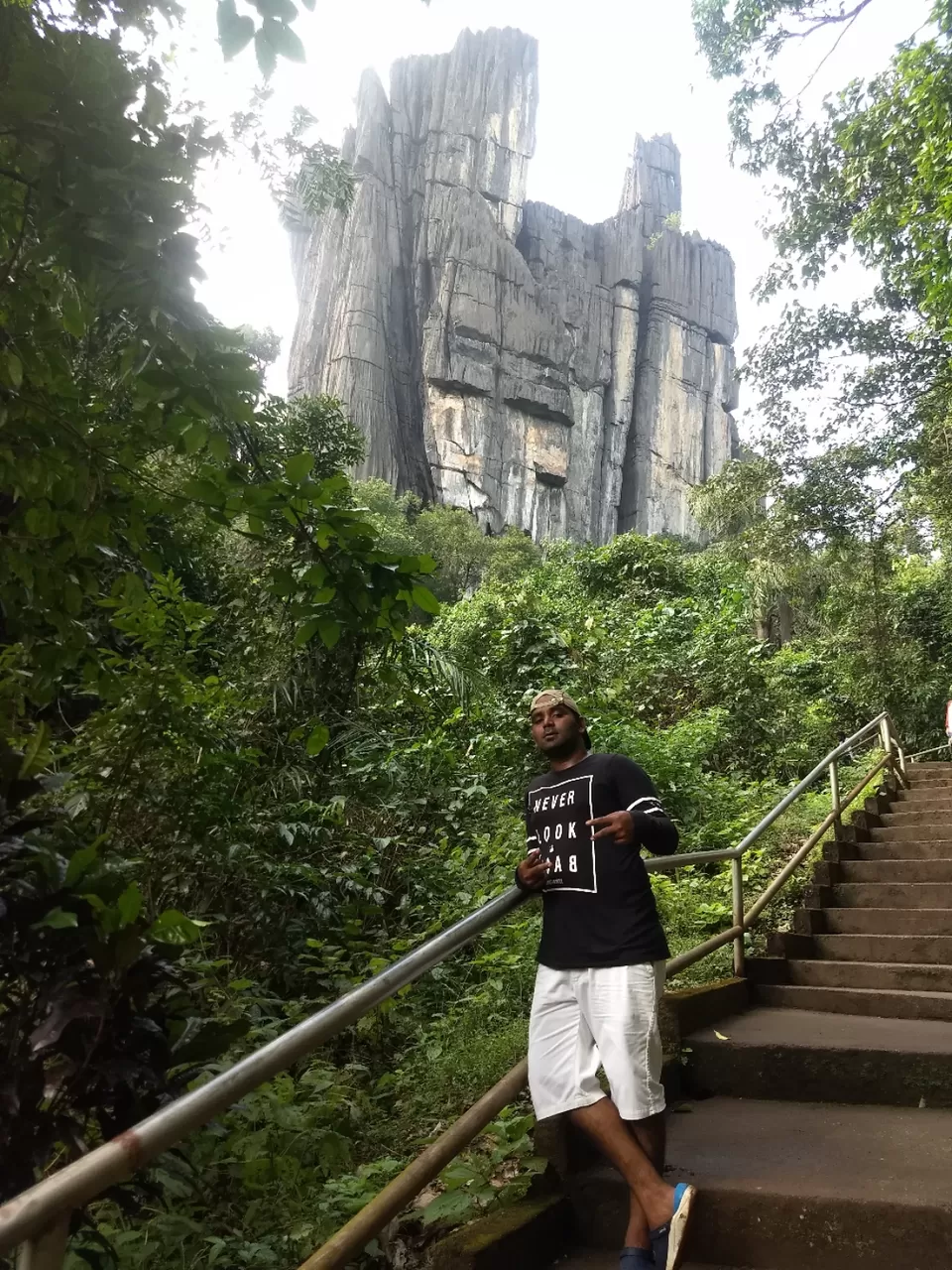 After 4-5 hr we have reached Gokarana.
Beaches Paradise.
We settled down in a Sunset Cafe in RK Beach(Gokarna Main Beach).
After a Tiering day, we let the sea take our us and rested for a while in Beach itself.
Then the Real trip starts,
After renting a Honda Activa , as per plan we have reached Mirjan Fort little 20km away from the main city.
Due to cyclone Rains , the fort outer covers with lush green with Majestic Rocks. It is also one of the underrated forts in India.
Then we enrouted to Yana Caves /Rockzz.(30 km from Mirjan Fort)
If you are new out there and reaching little late end towards evening and don't know the mileage of the Scotty and Petrol availability since the Fuel indicator issues made our trip as scary as it gets. As I can able to sense only forest with no movement of Human Being.
We didn't even dare to stop before finding person to confirm our Direction. As my Jio Internet left back stabbed. (Download Offline GPS to avoid this kind of situation)
Finally we met a Guy who confirmed us that we are heading in right direction.
But once we headed near to the area , we started to find some houses to bring back our breath. (Because still we didn't trust the stranger guy.).And purchased Petrol in a Bottle in the shop itself.
Once halted on the destination we took a entry ticket (Rs.20-40/person).
It is 1.5km trek will lead you to Yana Rocks one of the biggest lime stone rocks in India regarded as tourist area. You can find Two Rock Views and looks perfect.
Done with a Day with little Party in Resort🎊
Next day, quite Early start to cover 7.5km Beach trek from Paradise to OM Beach.
Trekking Route :
Paradise Beach(Horizon Cliff) - Half Moon Beach - Small Hell Beach (Hell Cliff) - Om Beach.
To reach Paradise Beach you can take ferry from Om beach.
It's my first time to do a beach trekking with mountains beside .Sounds like combination of Both the Beauties.
Let me tell you I will always wish to bring back the Gokarna dayzzz. Because the trek trail is as good as you ever get.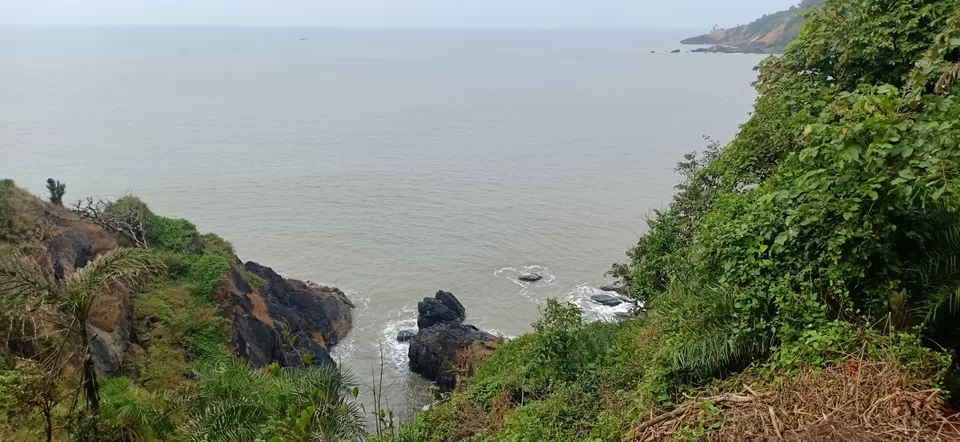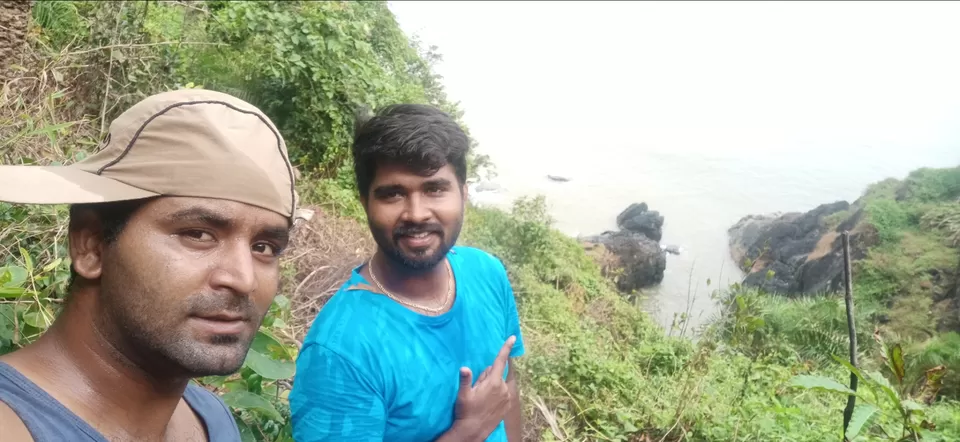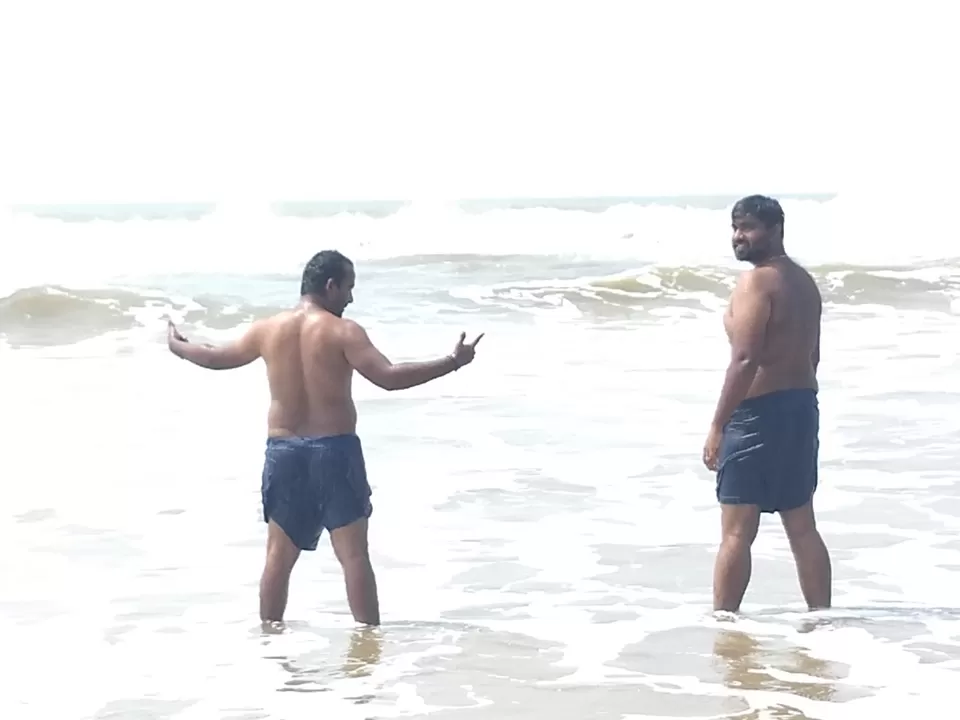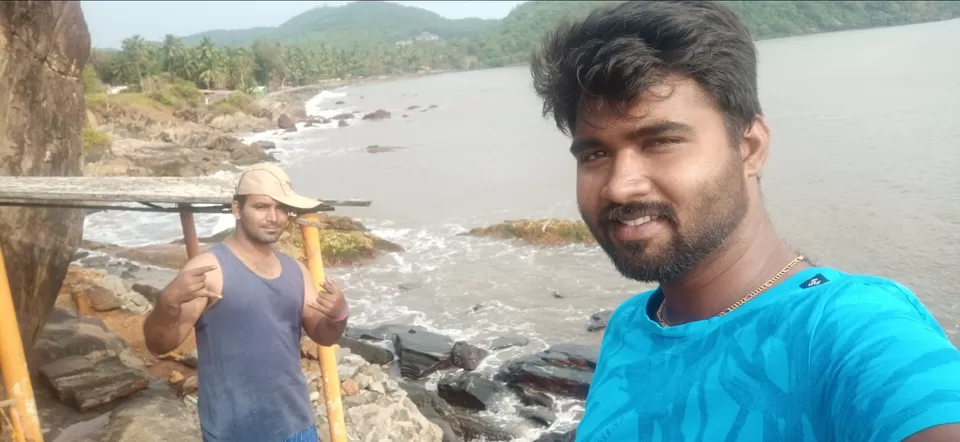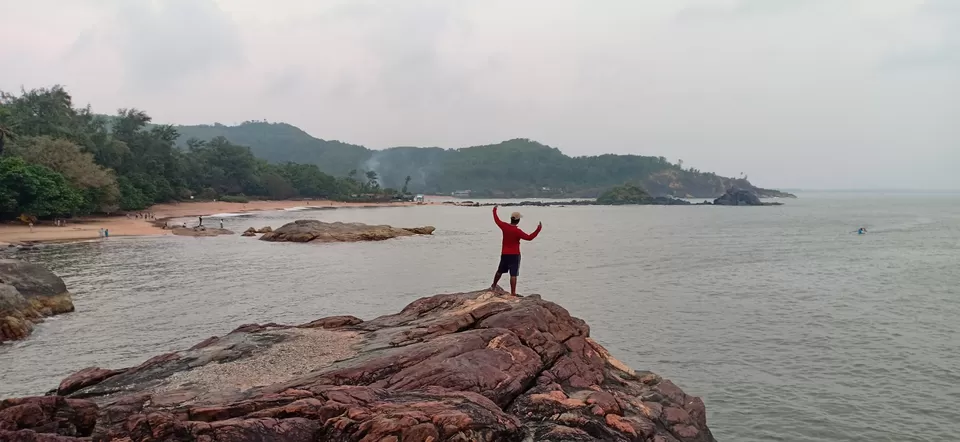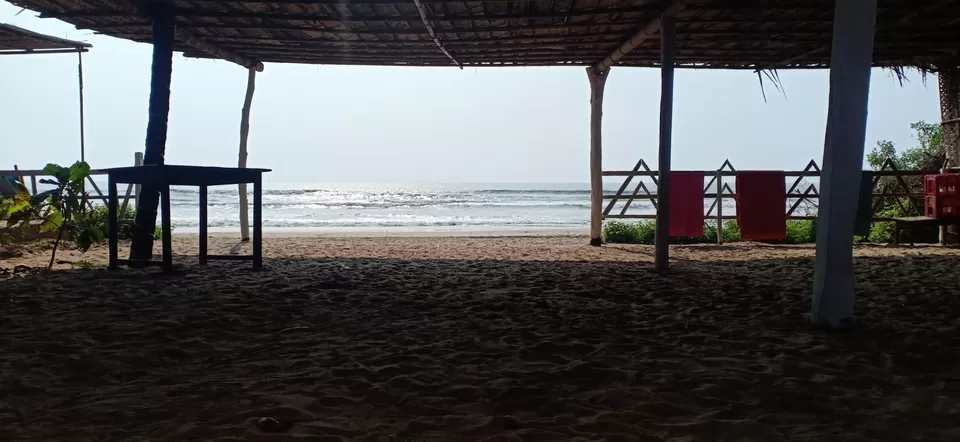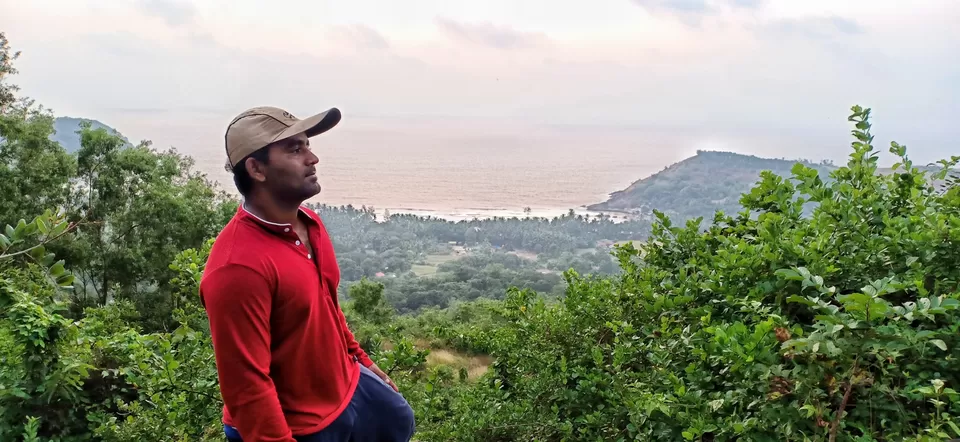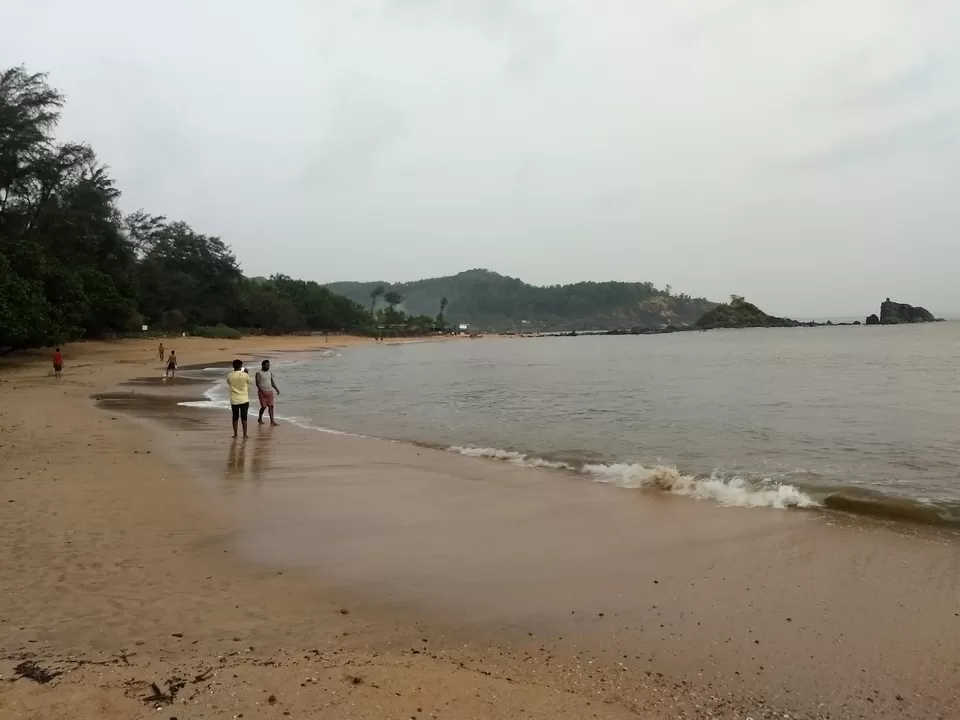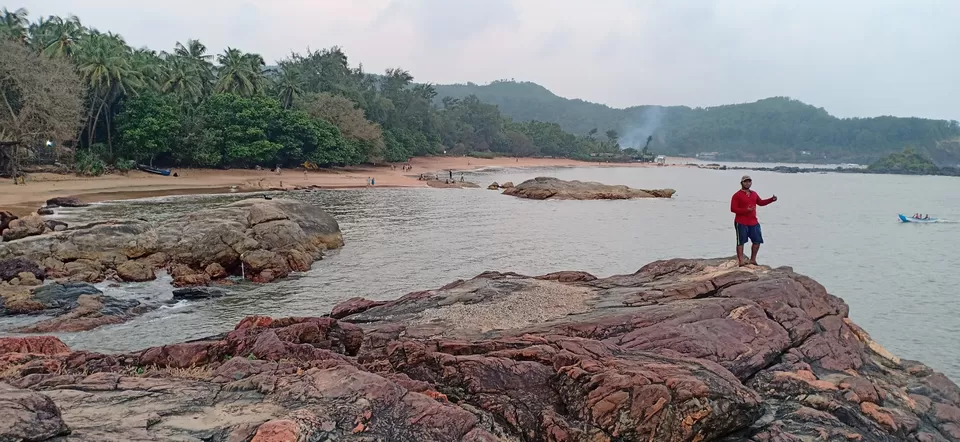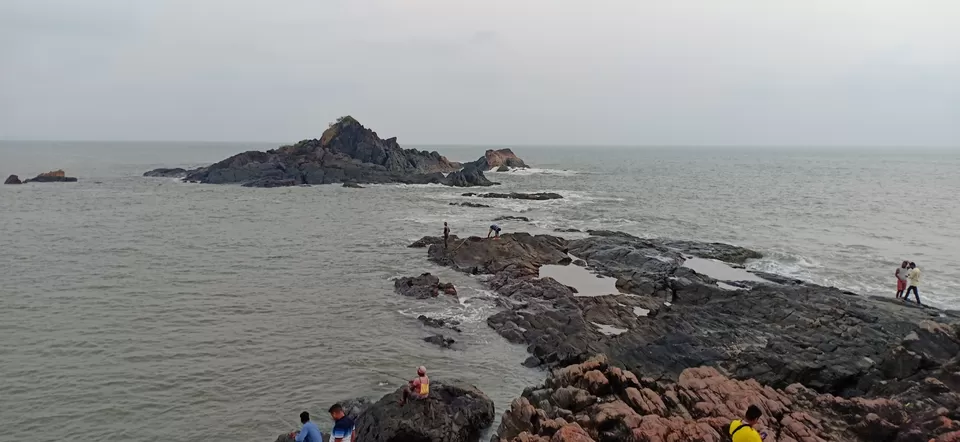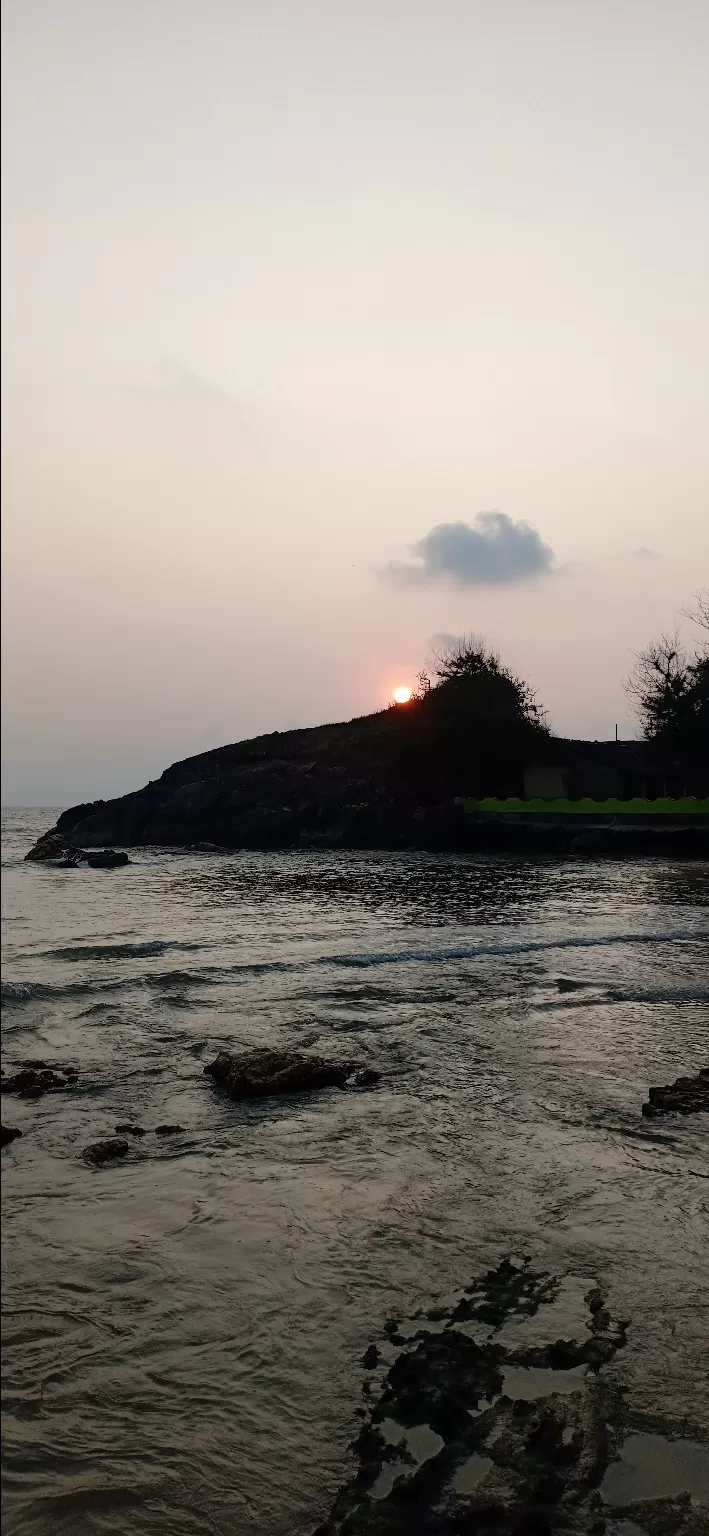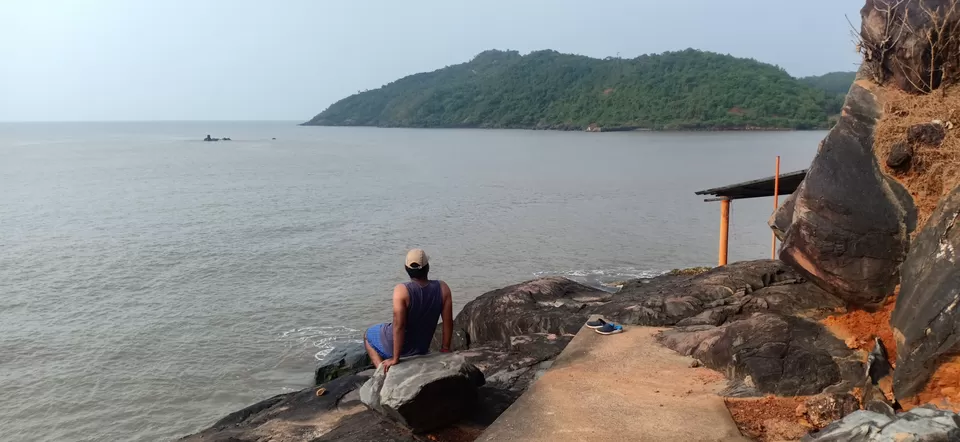 Day Done with trekking and reteorted to Hotel.
Next day by checking out in Gokarna ,we headed towards Karwar on the same Madgaon Express (Cost Rs. 15/person).
In Karwar : ( We didn't stay long in Karna because of two reason
1. Transport availability to Dandeli
2. We already enjoyed beach days in Gokarna.So little overboarded with beaches)
After touring to Karwar Main Beach and Kali back water. We headed to board a bus to Dandeli.
Since one of my friend is staying in Dandeli. We got a Resort for cheaper price of Rs. 1400/person with three times Buffy type food and 7-8 activities. (If anyone required, I can able arrange it for you).
Karwar - Dandeli Journey :
It will cover Half of the Ansi National Park area.
1. Views of Awesome western ghats.
2. Blue River.
3. Kadra Dam (Connecting two parallel road to reach Dandeli from karwar and Ankola).
DANDELI (Reached at 4:30pm)
Dandeli has highest Black panther Number recorded in India.
There is a little case study here.(I didn't mention the name)
A man stayed in dandeli 24/7 for continuous 17 days to get a perfect shot of a Black panther and finally he did able to capture the pic. But we are not lucky enough to see it.
After Reaching Dandeli, My friend picked me to resort.
(Prefer a bike or rent a Bike) in Dandeli as local buses will not take you to destination and auto will cost you more. As the places for stay and trip is little far away from the city and Place directions will be scattered.
Rental Bike (Rs. 800-1000 Per day).
After reaching a Resort (Panther Jungle Resort).
We have done with 3 activities before winding up a day. (Booked a Jungle safari Early morning)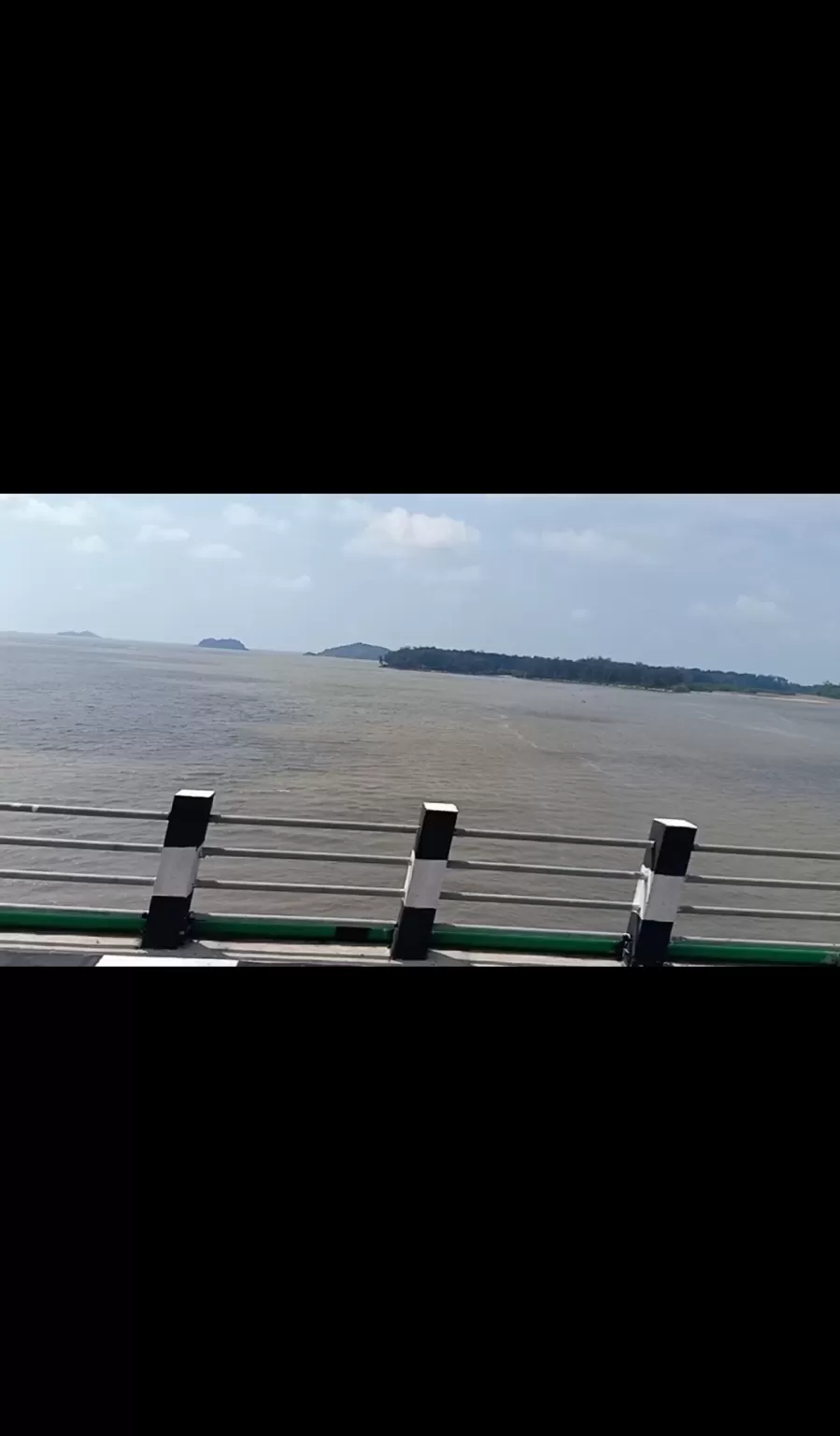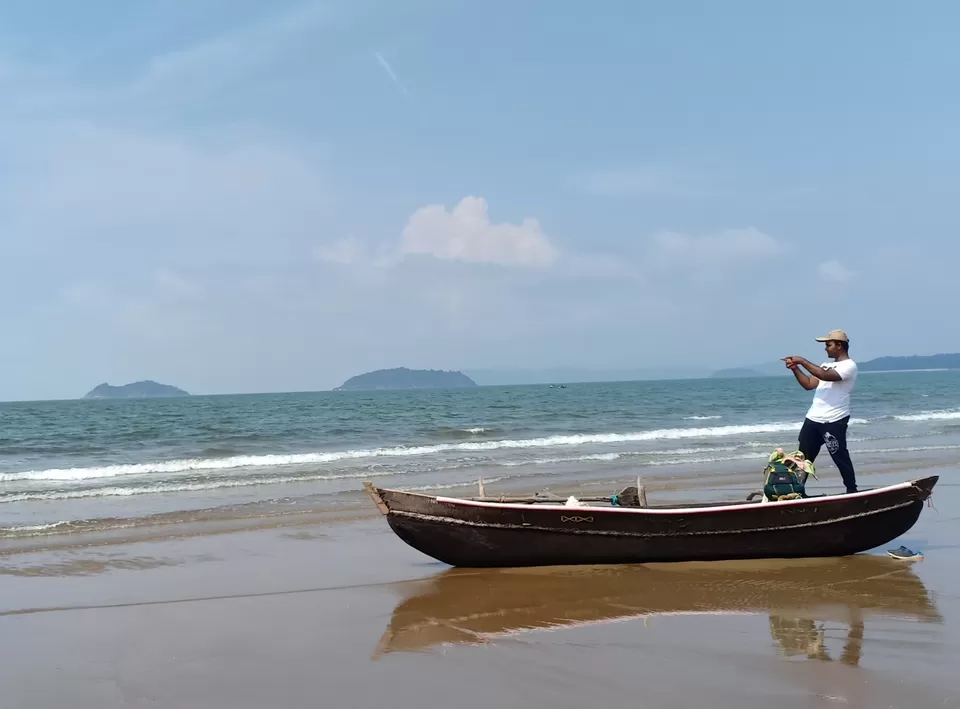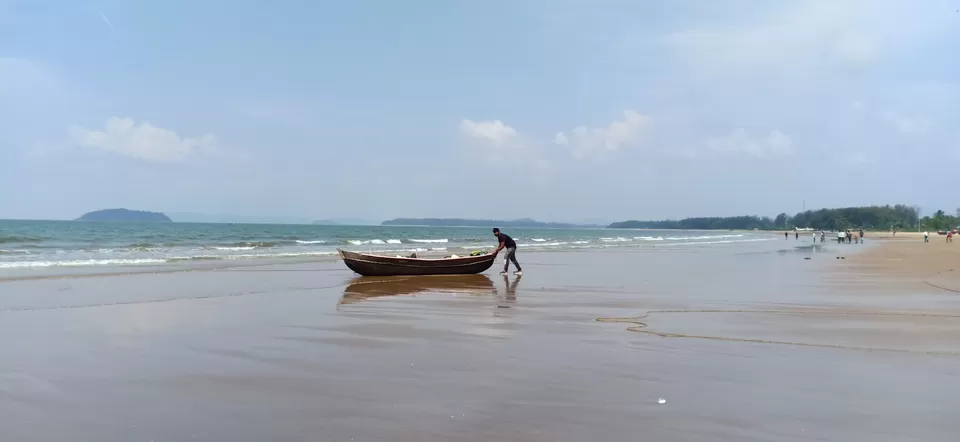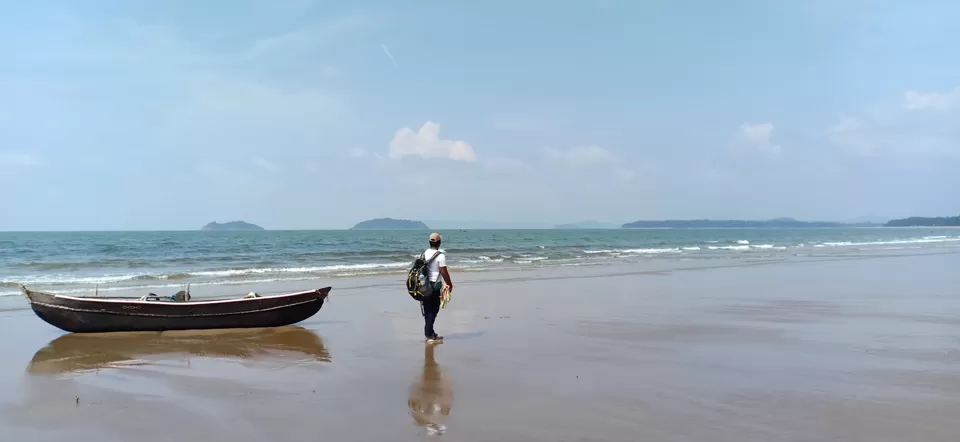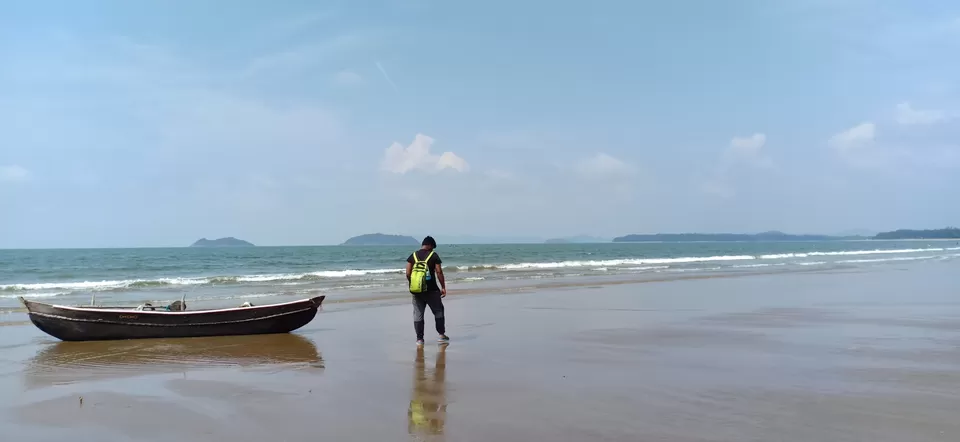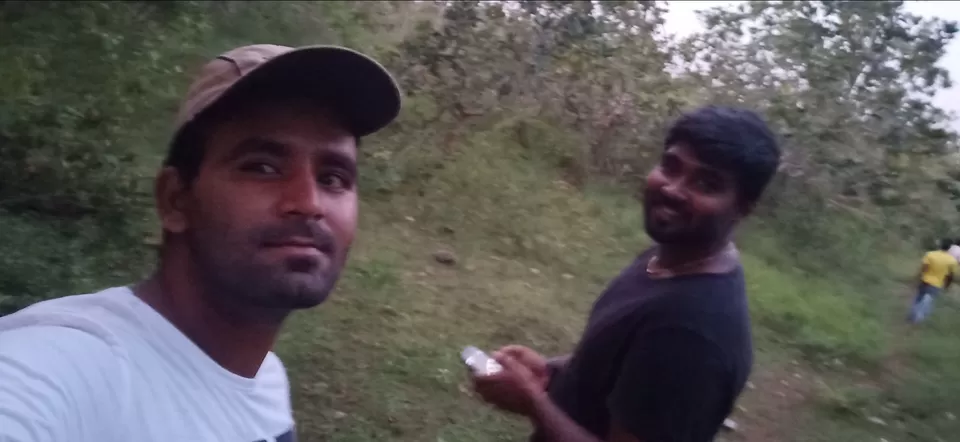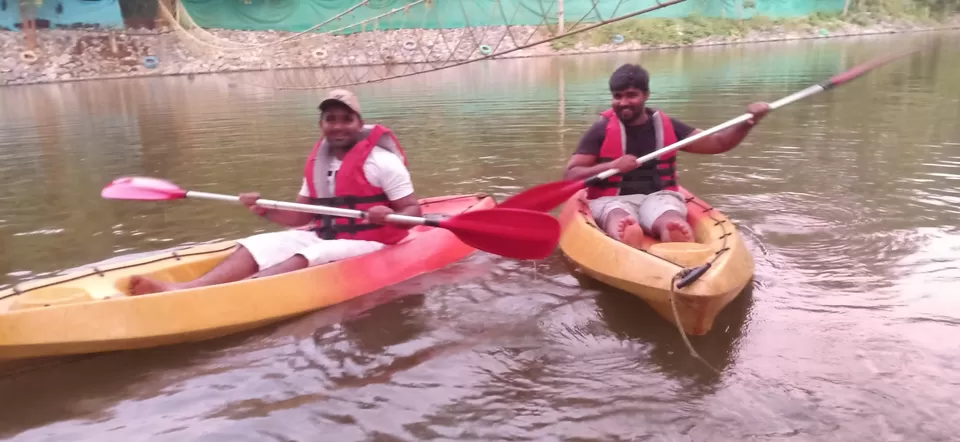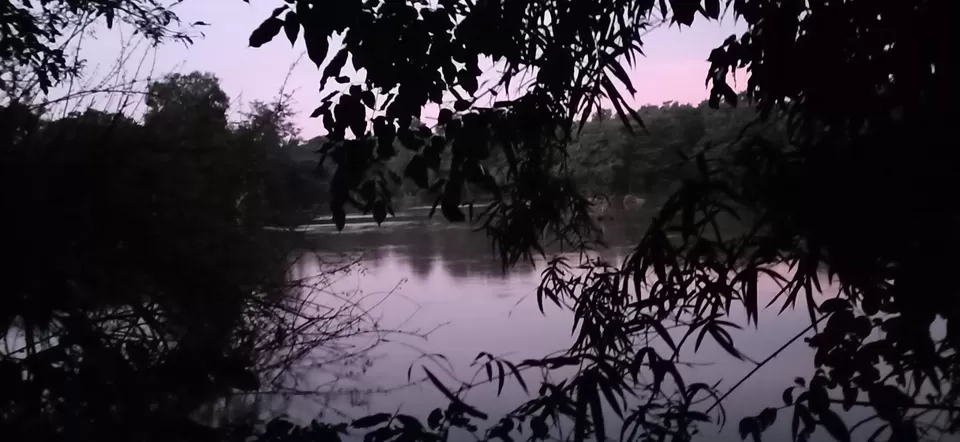 Once again a Early Morning Woke up (Jungle Safari)
You have to be in Ticket encounter Before 5:45am to book a ticket
As it 7 Seater safari you have to accompany with other people to cover the safari.
Unfortunately , we can't able to find a wild animals other than Deer, Elephant and Monkeys. (There is 'N' number of ponds and little lakes available inside the reserve forest. So, the wild animals are not turning up on those particular pond area). So, my recommendation is not prefer Jungle safari and go with other location.
You will be able to find lot of adventure activities like
1.River Rafting (Water level is too high. So, it is not available at the time).
2.Coracle Ride etc.
Once done with other activities and synthetic Rockz location we backed to Karwar to catch up Udupi Train .
(3:30pm is last bus to karwar from dandeli) .
Hubli also nearby (around 75km).(7:00 last bus for it).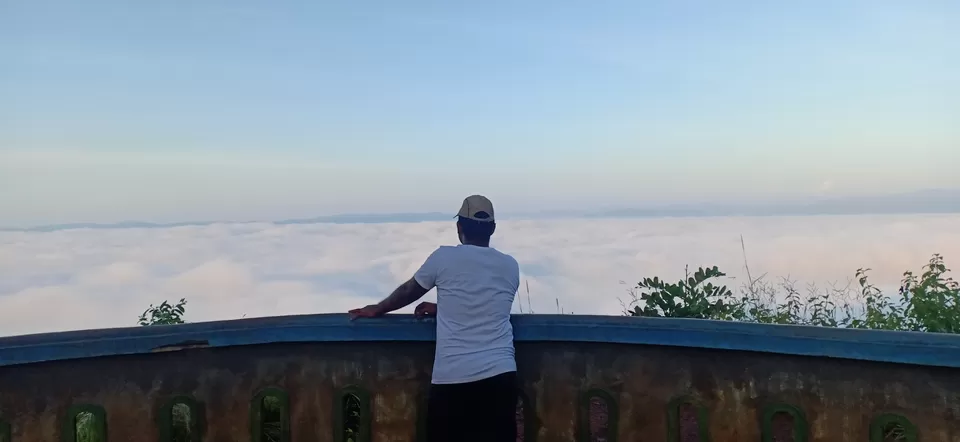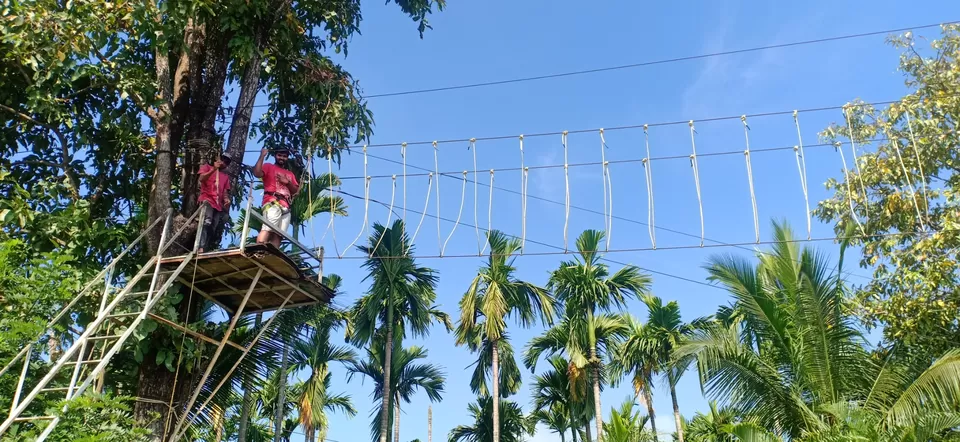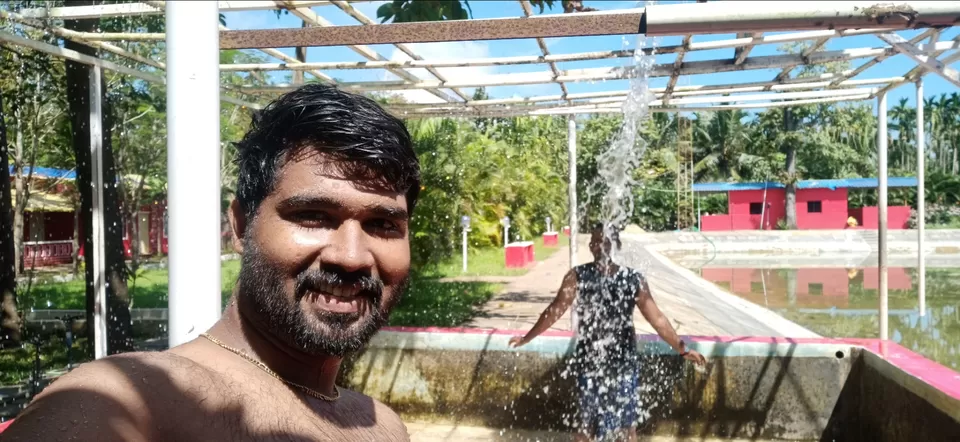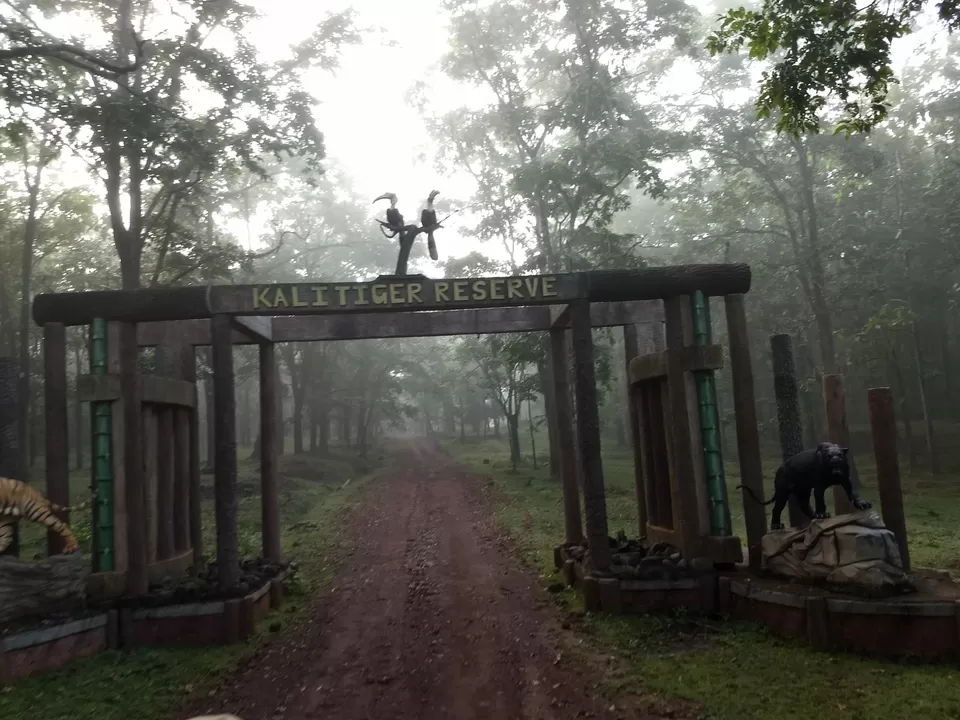 Night stay ends in train itself.
After Reaching Udupi :
Booked a Rental bike here to cover a One day/ Last day journey.
( Udupi - Agumbe - Kavaledurga Fort - Hulikal - Udupi). (In a Day / 185km).
After Renting a Himalayan at 9:15 Am .We Started our journey to Pithrody Beach.
The special thing about this beach is you will get a Road b/w Udayavara Back water and Arabian Sea aka Pithrody Beach.
You will be Riding a Bike in Centre of three Blues one from Top other from Left and last is Right.
(Sky Blue, Sea Blue and Blue River will be eye catching experience eided with sunset ride.)
After Pithrody just 3 km ahead you will able to
reach Malphe Beach and Sky Walk.
From Malpe you can reach St. Mary Island(Include two more islands )from malphe. It will cost only 50 per person to reach the St. Mary Island. In the Island you will be getting Fish fry and you can also do fishing there.
After completing it we moved to Agumbe.(60kms away from Udupi) .
King kobra lovers can reach here and chances are little higher here to see it and you can able to find a Sunset point here and Jodi gundi Falls here..
Then packing to Kavaledurga Fort.
It is one of the Biggest Highlights of out Trip. (35km away from Agumbe).
Kavaledurga Fort:
The Fort consists of Five Doors each door constructed for purpose and there will be a separate area for a Guard . Each Door will look similar in all aspects.
Door 1 : Entrance of the Fort.
Door 2 : Covers Shiva and Durga Temple
Door 3 : Covers the Palace Area
Door 4 : Ancient Swimming Pool
Door 5 : Top view of Durga Fort with back waters if Varahi Dam and shikhareshwara Temple.
It will take approx 3km trek to reach the Shikhareshwar Temple.(Maximum 3 hrs to cover the entire place)
And there by covering the back waters of Varahi dam in Hulikal we halted bike in udupi.
Trip Ends.