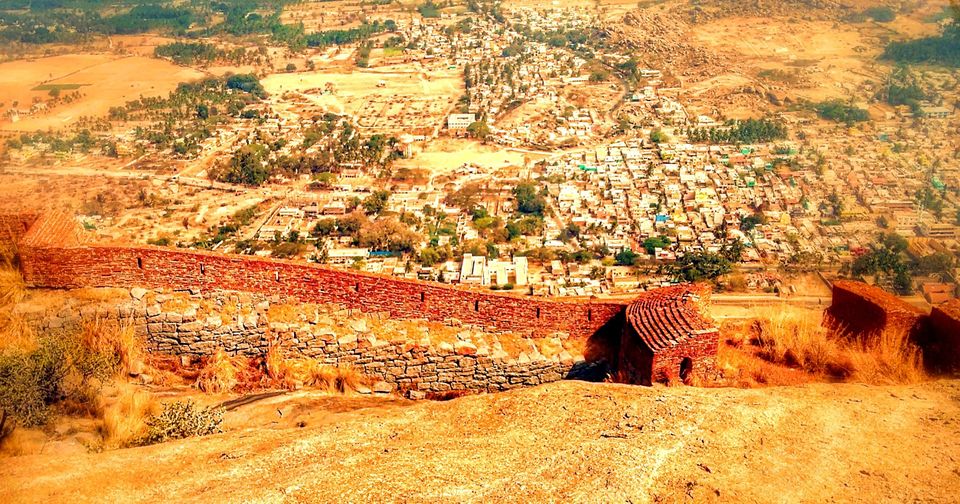 My friend and I were scouting for a good one day trek when we stumbled upon Madhugiri. It's around 130 km from Bangalore. We took KSRTC bus at 5:45 am from the Majestic bus stop and reached Madhugiri at around 8:15 am. This was the first bus in the morning directly to Madhugiri. Madhugiri bus stop has a small hotel where one can have breakfast. It's a moderately inhabited town. The starting point is roughly 700m from the bus stop and one can ask locals to re-direct to the same. There is a small yellow colored temple right beside the starting point. From the bottom, it appears that one has to cover a very short distance to reach the top(because you can see huge fortification from the bottom which appears like fort's boundary wall) but it's an illusion!! In fact, one has to cross two such fortifications to reach the fort top. Though there are depressions on a rock which helps to climb up, it shouldn't be neglected that the slope is steep and one needs to have shoes with good grip. After crossing the first fortification, one would find the climb to be tough as the slope becomes steeper.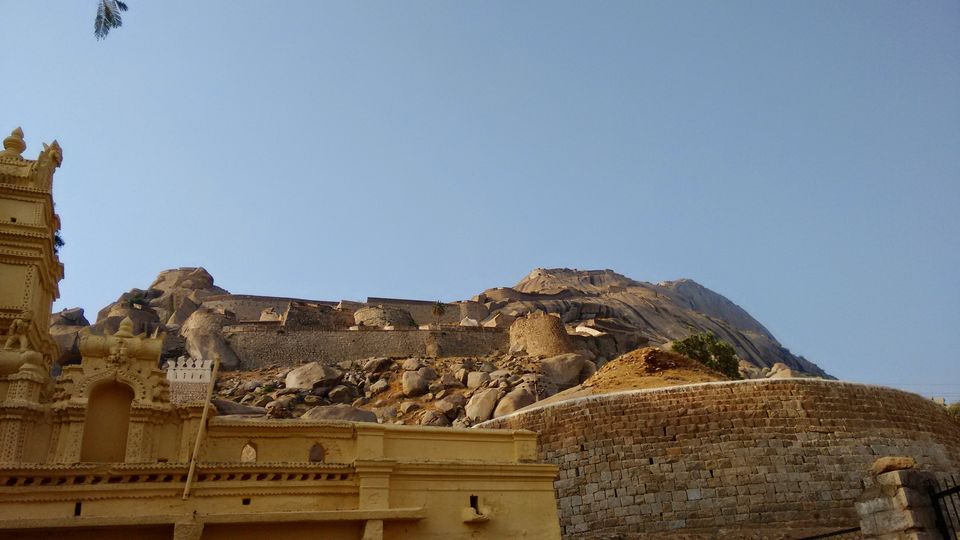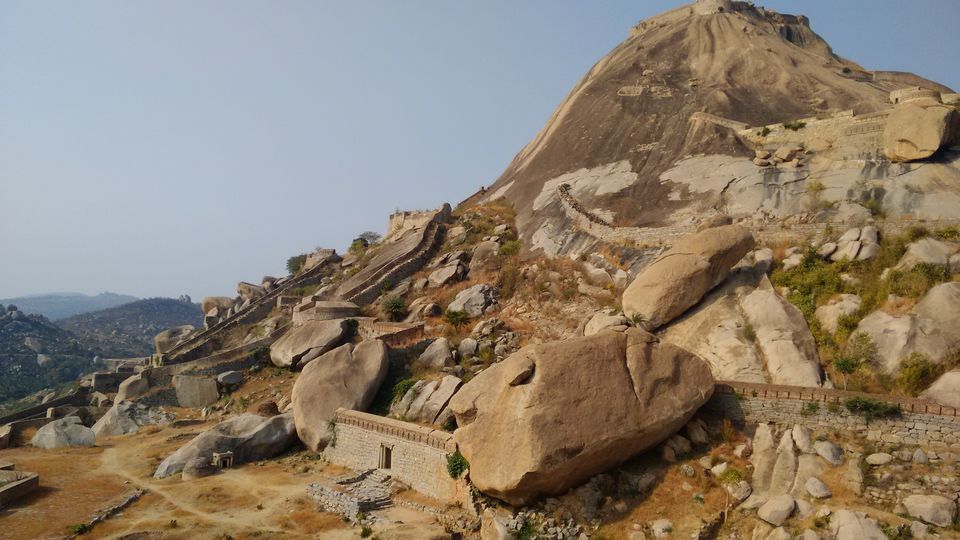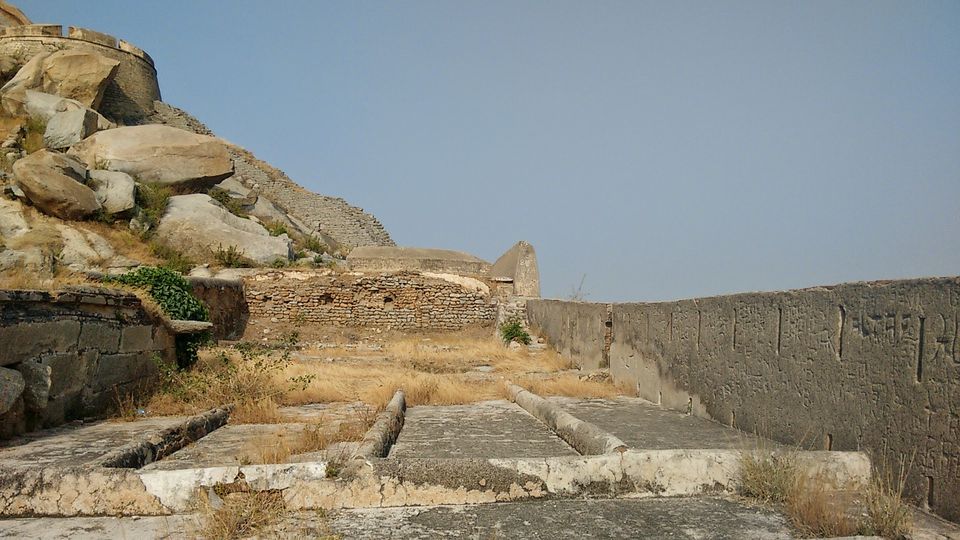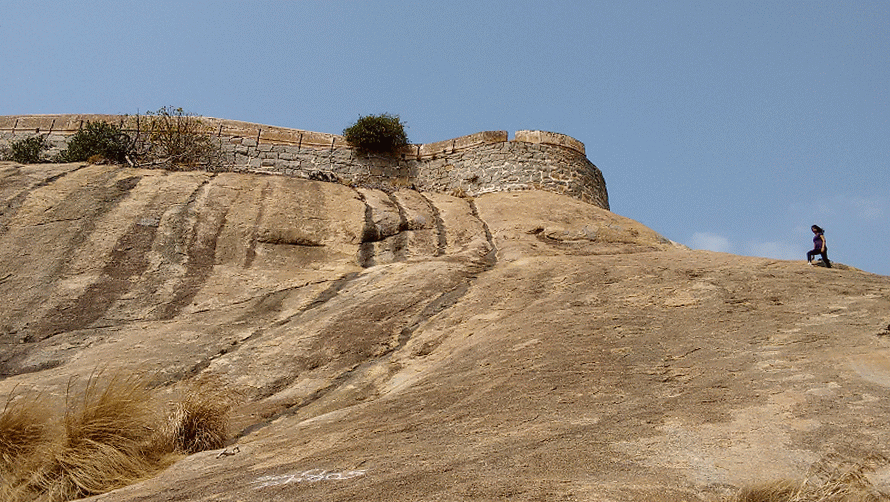 Do carry 2 liters water of water per person. It's advisable to take something to eat at the top. The path is pretty much intuitive as there are depressions on rocks which act as stairs and supporting iron railing is also provided up till the first fortification. The top can be reached in 2-3 hours depending on your speed.
It's a nice small trek which surely will challenge physical strength and endurance. View from the top is good, one can see hillocks and lakes nearby.