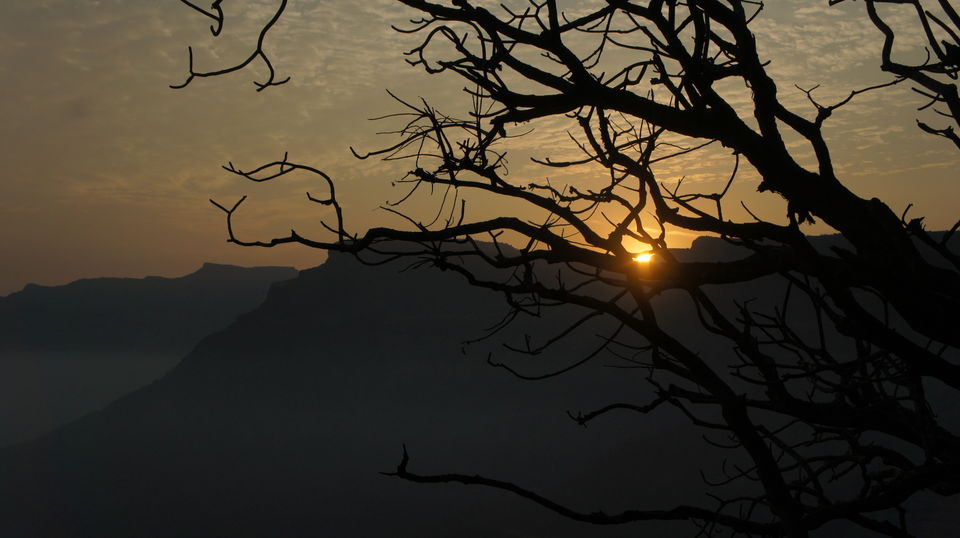 It was my first night trek. We reached the starting place at around 12 pm. We started of gradually on a decent slope. As we progressed the incline started to rise. Then we reached a point from where it was a steep climb and it was dark and we could not see anything which is at more than 6ft distance. I had no idea how steep was the fall beside me. There were inclined places where we walked very carefully as we were moving horizontally on a slope and we could not see the fall. There were steep steps as well which needed to be carefully traversed. We took an occasional break after every hour.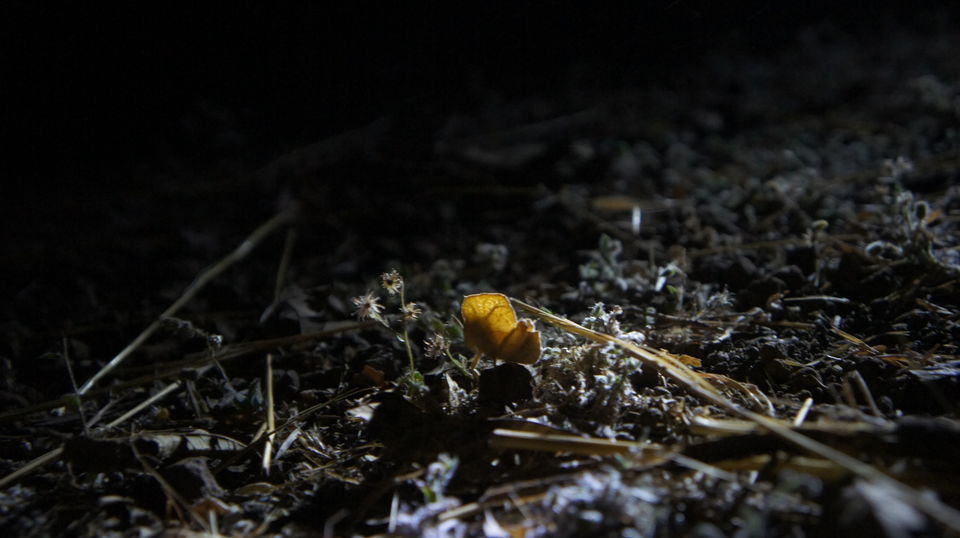 We reached the caves at 4 am which is the highest point of a regular trek. We sat over there waiting for the sunrise. And it was worth the wait. The twilight touched the horizon and there was a gentle glow over the Sahyadri Ranges. Slowly things started getting visible and we could see the beautiful view in front of us. Slowly the sun peaked from behind the mountain ranges and it was one of the most picturesque sunrises I have ever seen.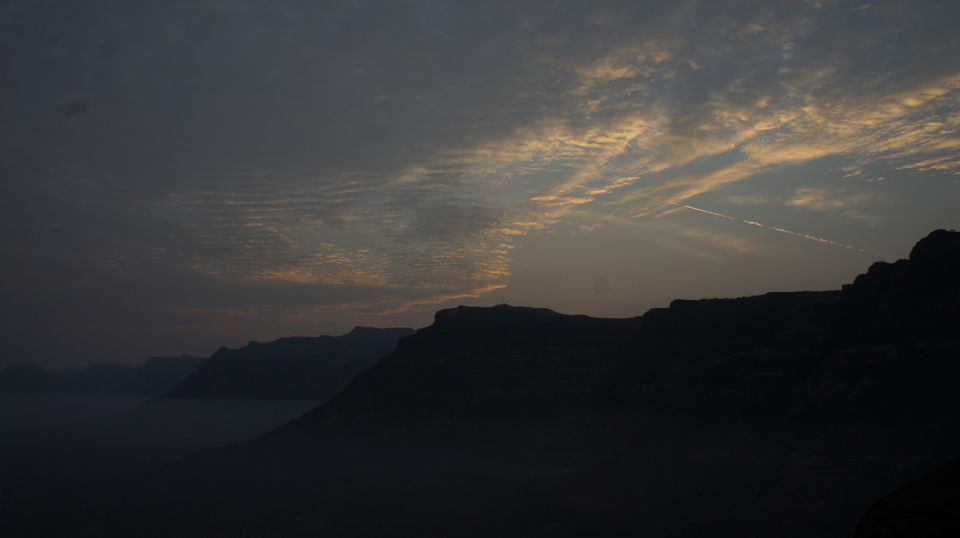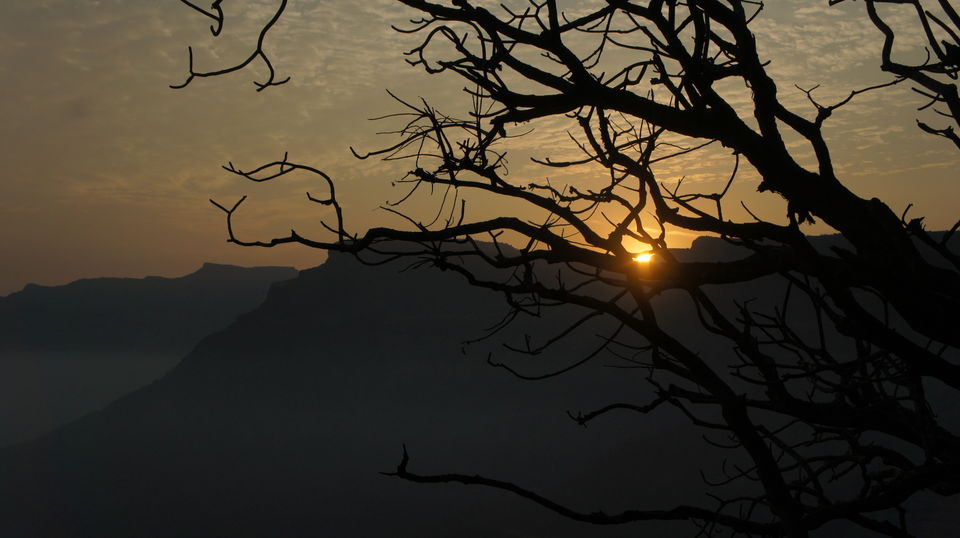 After the sunrise we started climbing further up to reach the peak which was quite steep and not an easy part to climb. I felt it was risky trying to climb with no precautions but nevertheless after a strong adrenaline rush we reached the peak. Now we could see the other side of the mountains as well. We strayed over there and took a couple of pictures and headed down.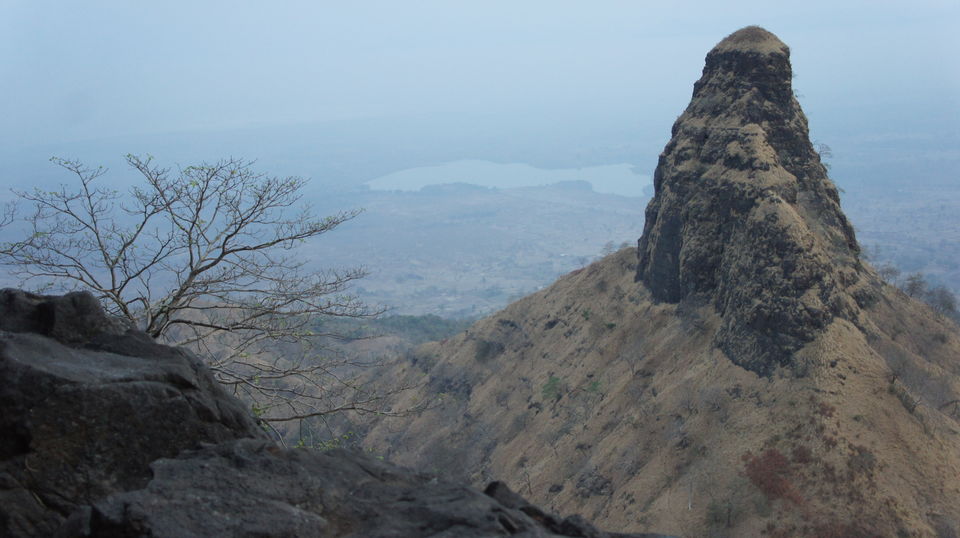 We gradually came down from the peak and we could see the path from where we had blindly traveled at night. It seemed scary at that moment but the night before we were climbing these places without having no idea of these steep falls just next to us. It took us around 3 hours fr the entire decline. The sun was up and it started to get really hot and by the time we reached the bottom we were very thirsty. There was a small temple which offered us water. Then we had lunch in a house which provided a Maharashtrian meal. We left the place at afternoon and after a long bus journey came back to my place in Mumbai. I got some warm water for my feet and called it an end to a nice experience.