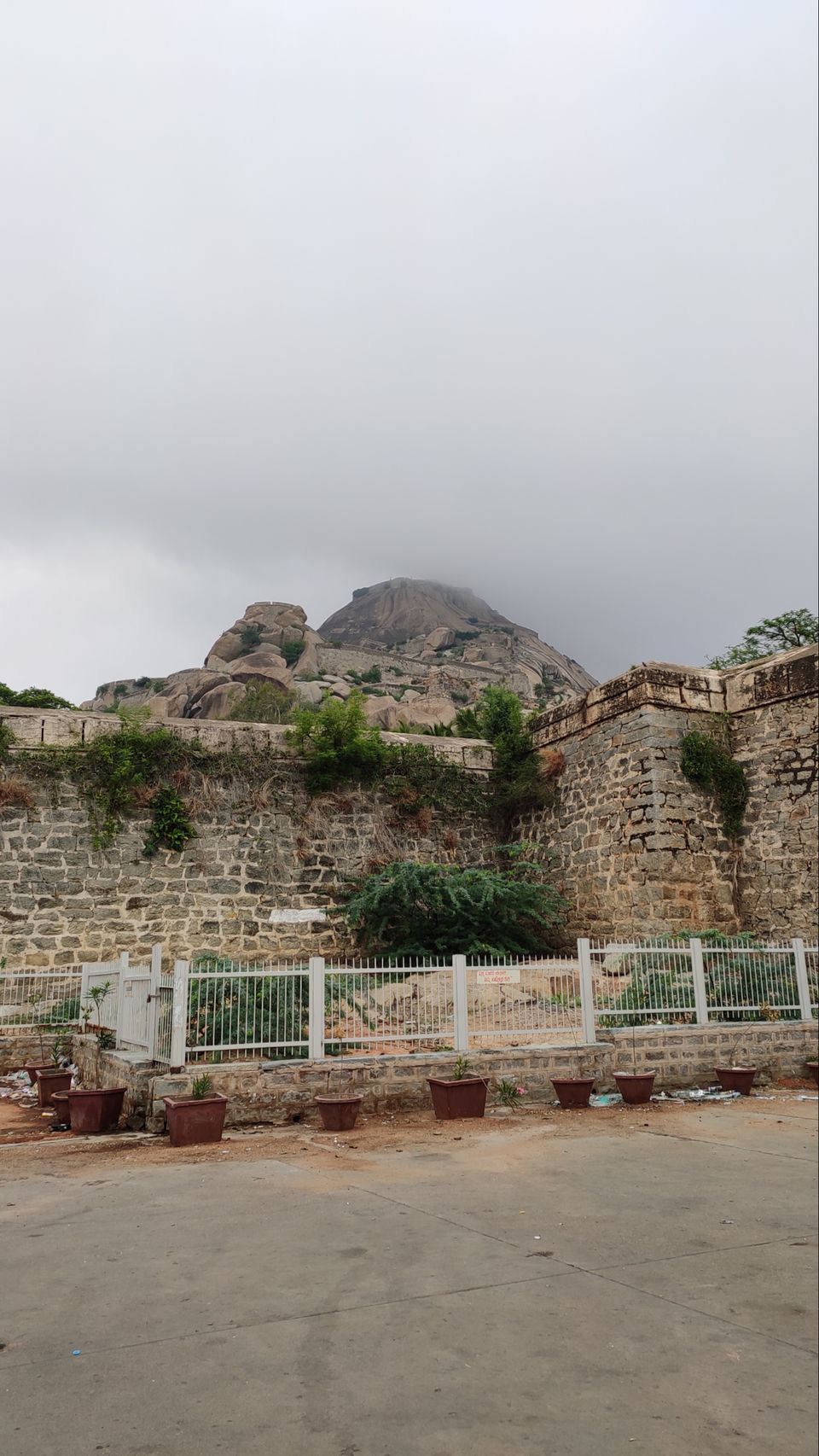 Southern part of India consist of beautiful coffee/tea plantation all over in karnataka and kerala but it also hosts the deccan plateau as well. India has one of the largest monoliths in Asia and two of which are in karnataka.
So we decided to pay a visit to one them, the second largest monolith in Asia ~ Madhugiri betta in Tumkur district, karnataka which is around 100km away from Bangalore. Fort was built on top of it by Ganga Dynasty in year 1678.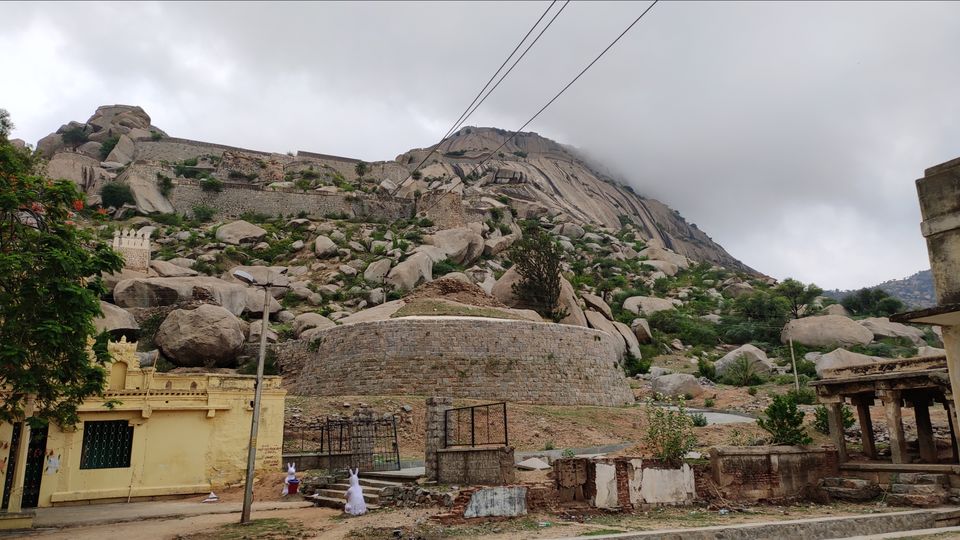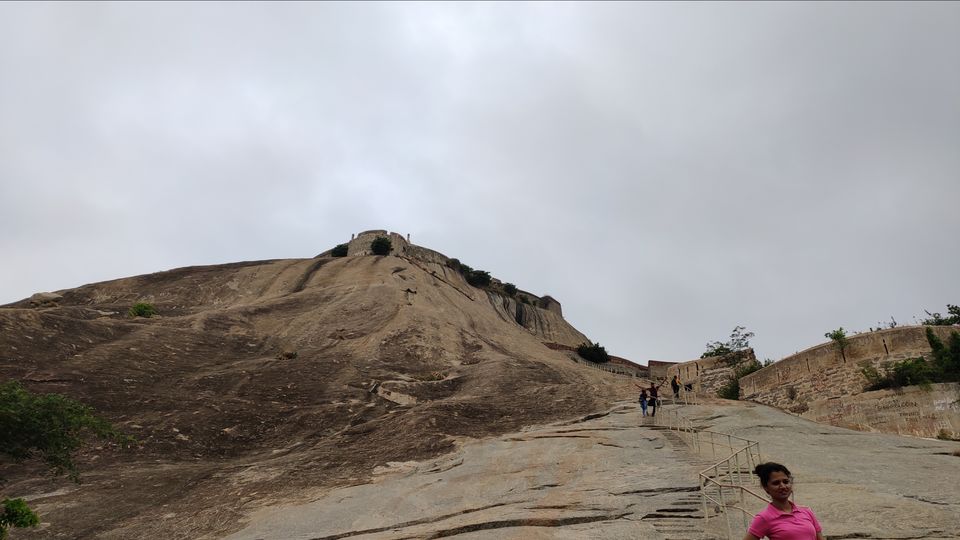 We started early morning at around 4AM so that we can reach as soon as possible to start the trek early.
It's a 2-3 hours drive through very beautiful views along the road.
The roads went through small villages and scenic views, roads are very well maintained and one would love to drive on these roads and with beautiful sunrise. It's all worth!!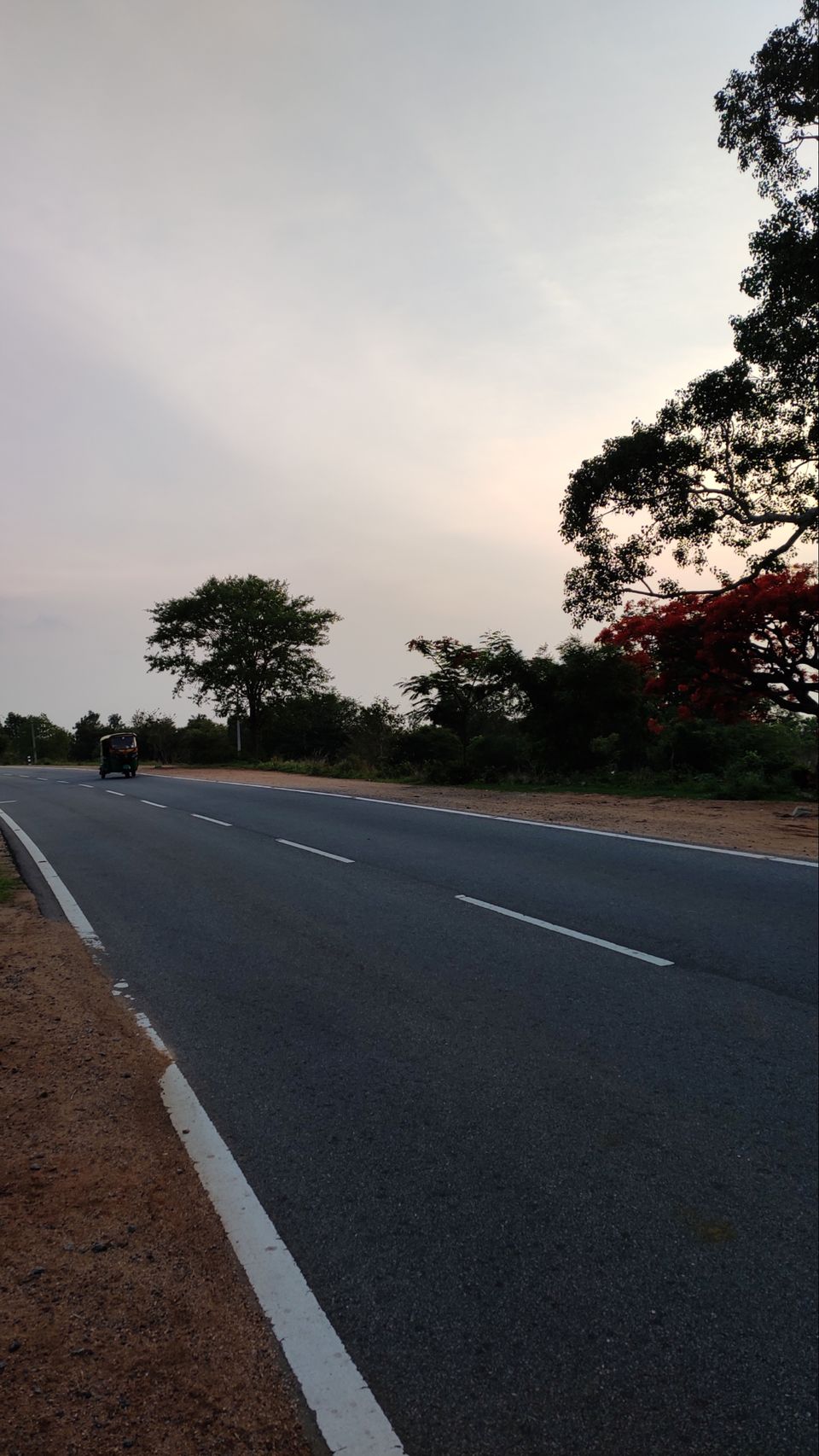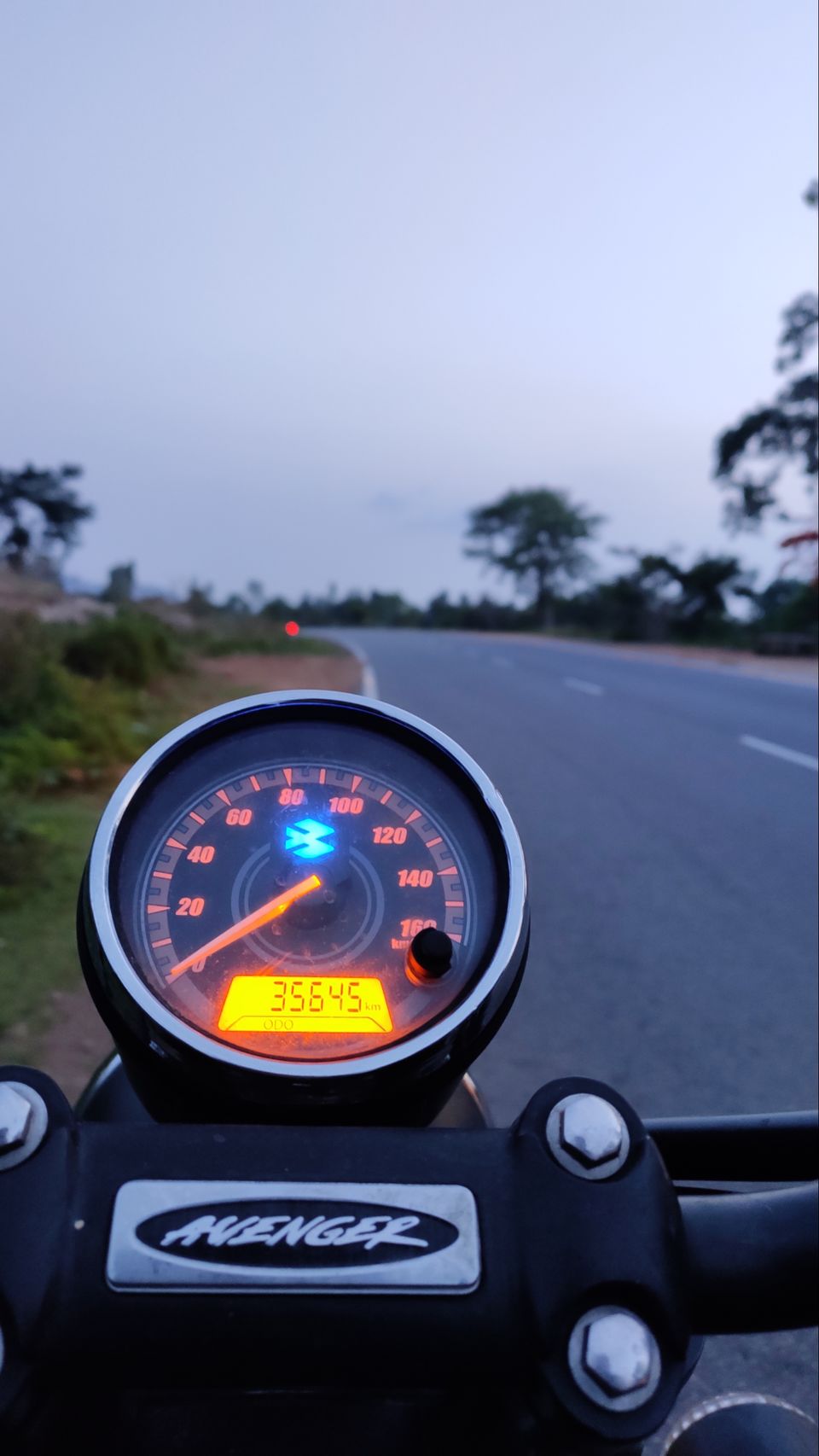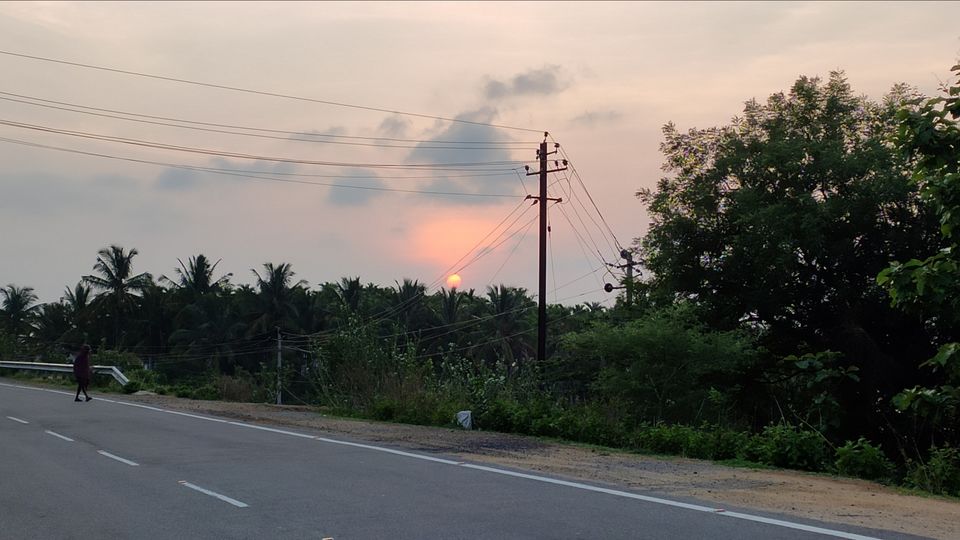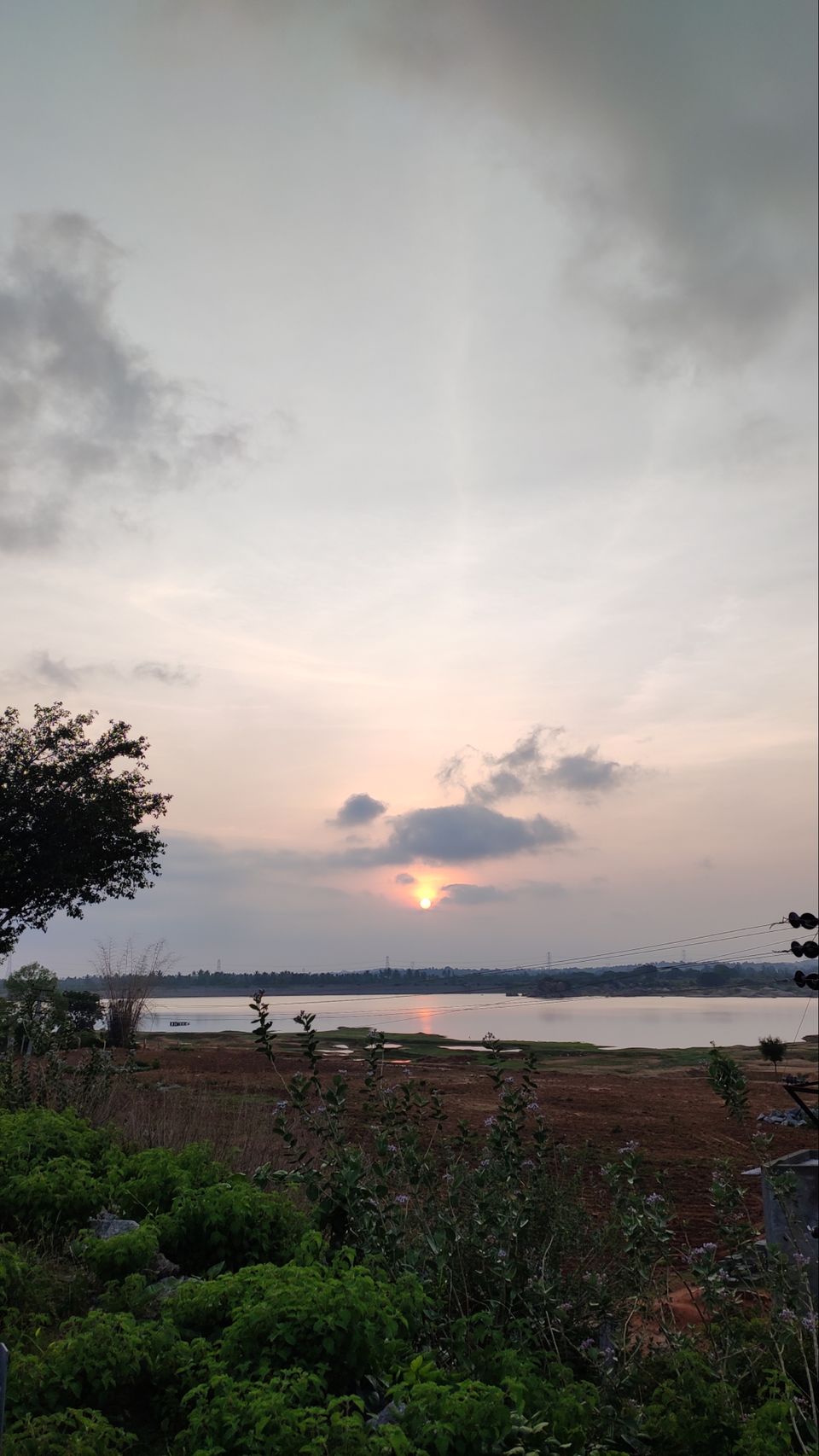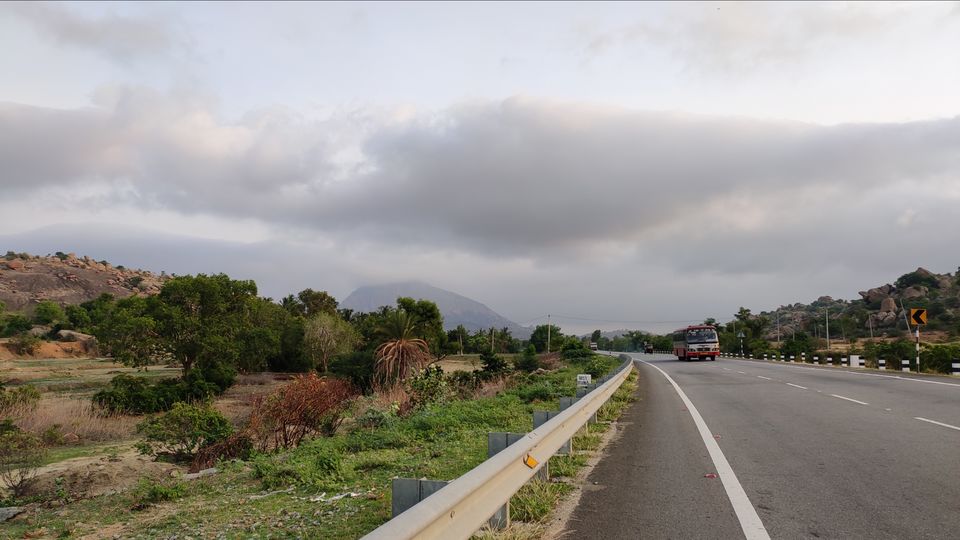 We reached Madhugiri fort at around 7AM and after getting fresh we started the trek at around 7:30, there is no entry fee or trekking fee for this trek.
The trek is bit tough for a beginner. It's a steep hill with no support other than a fence along the cutouts on the rock to climb it.Do bring water bottle as it get hot.
The trek is moderate till 2nd checkpoint but it gets harder with every step. The fences are broken in between and it gets dangerous in middle to cross it.It took around 2-3 hours to complete the trek.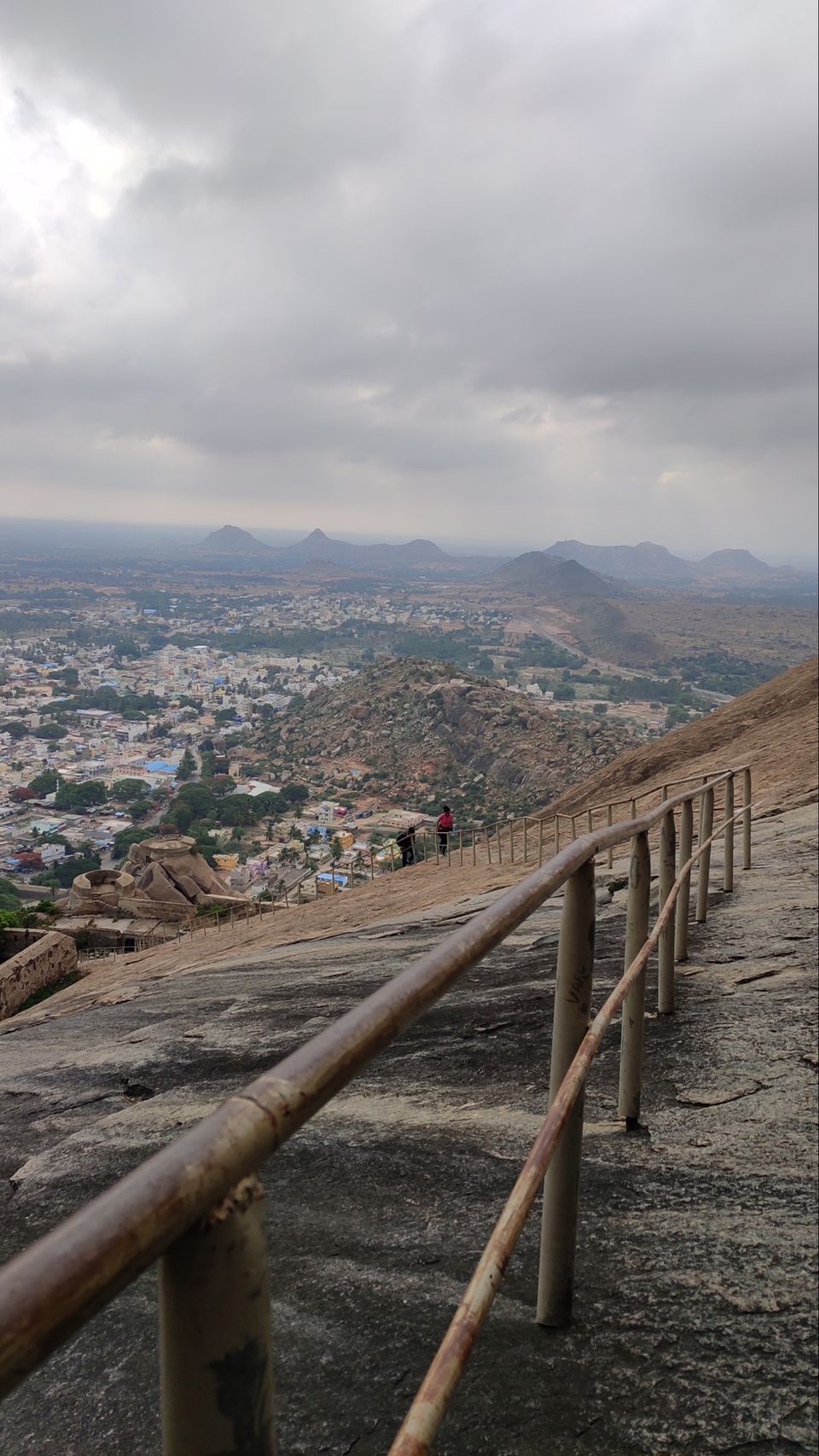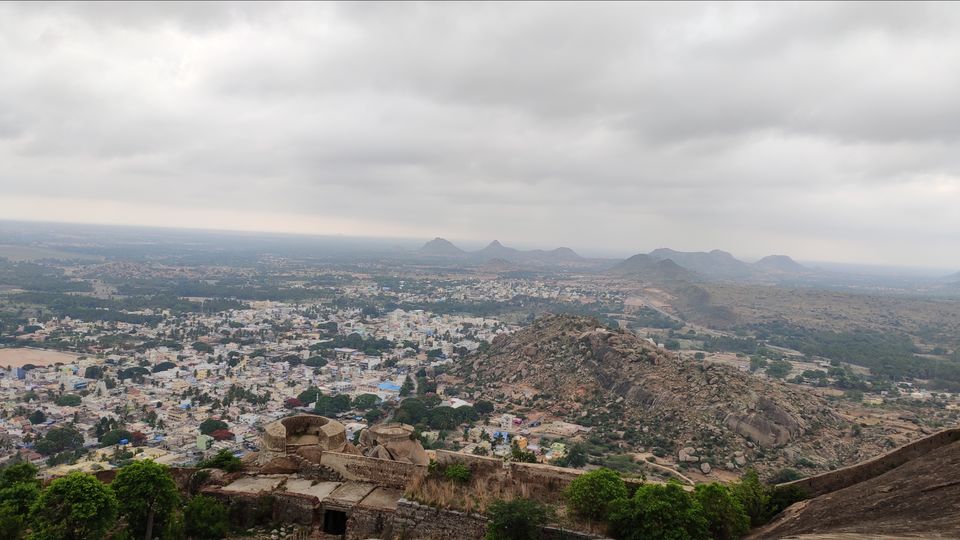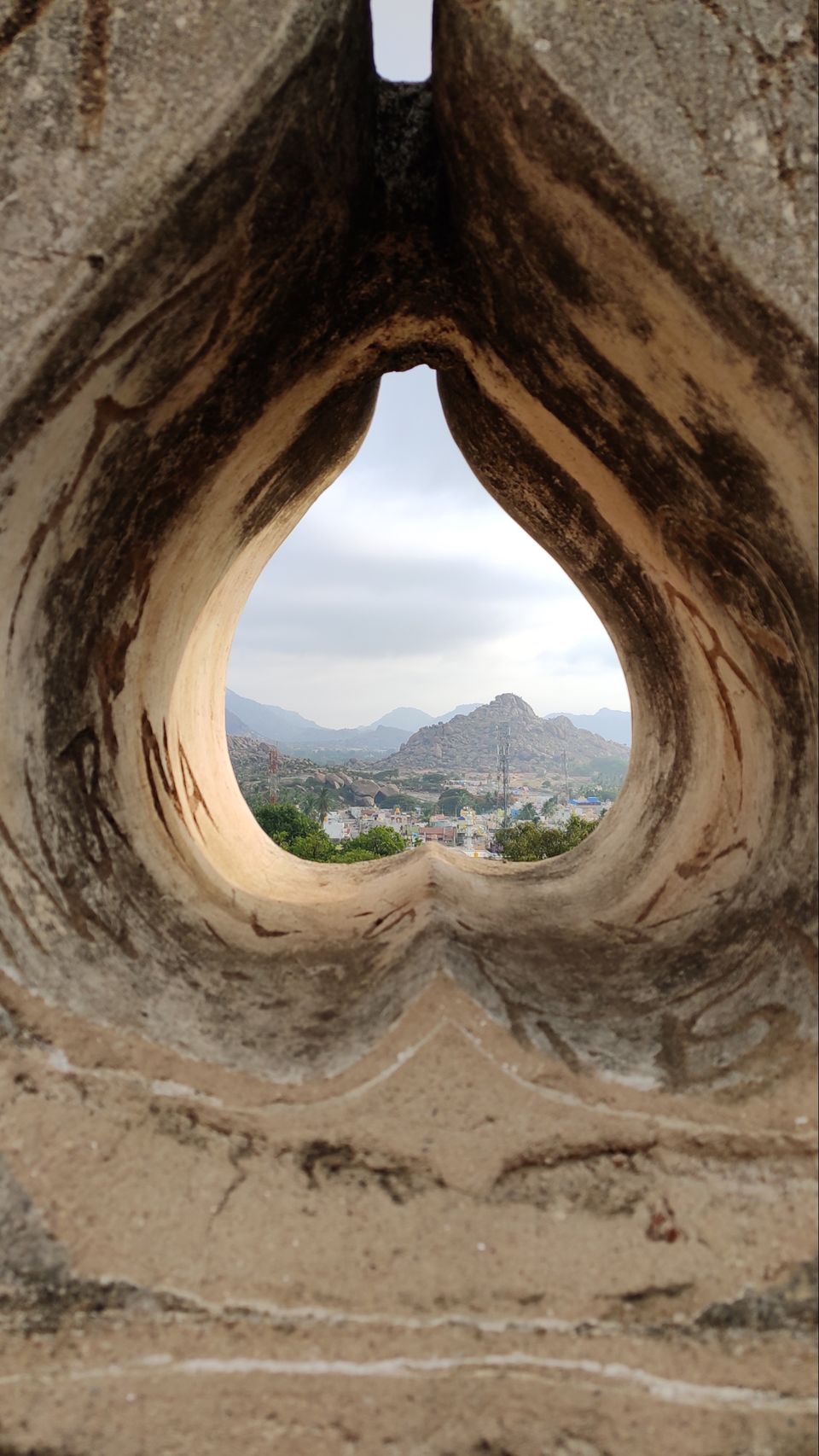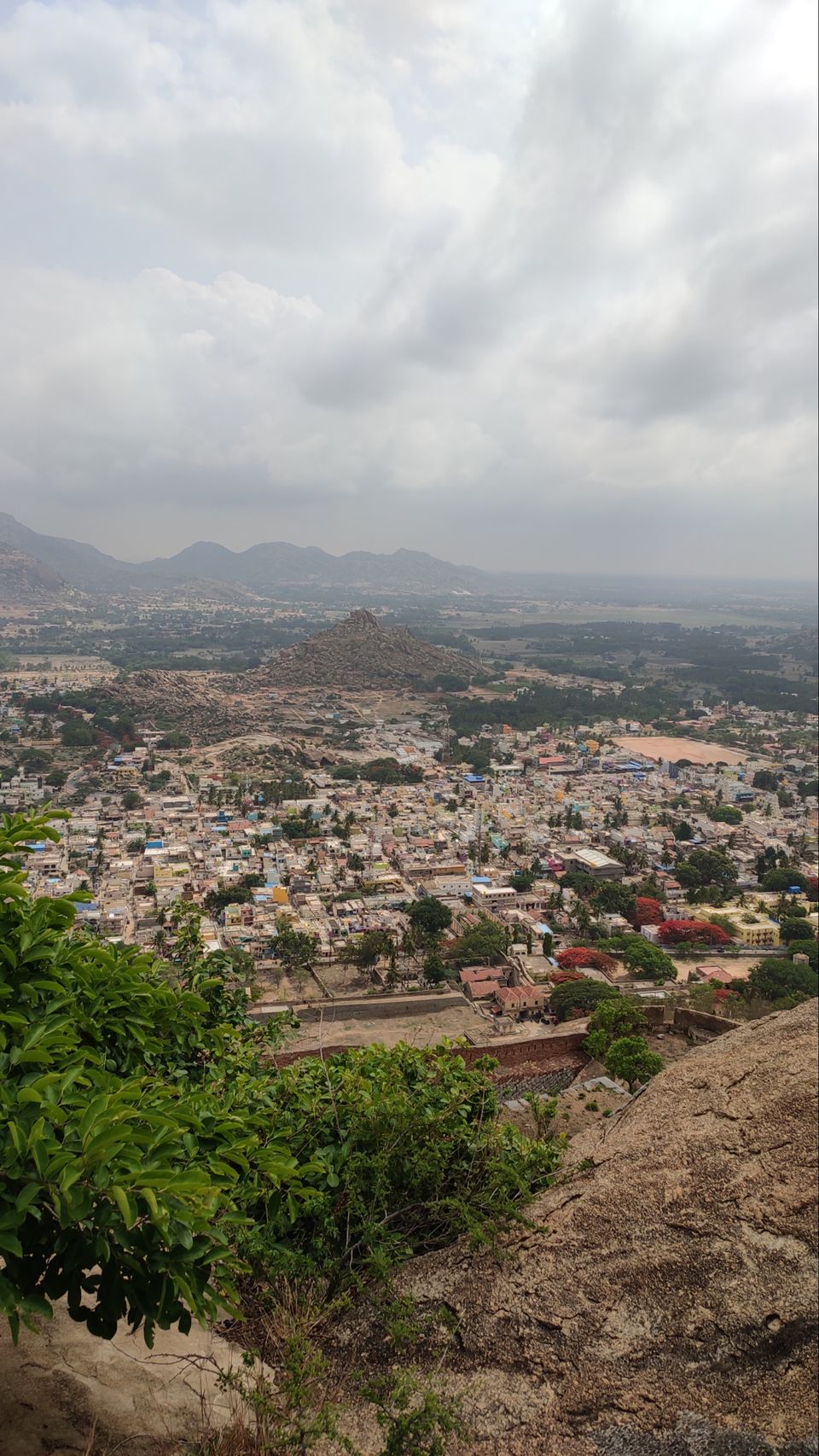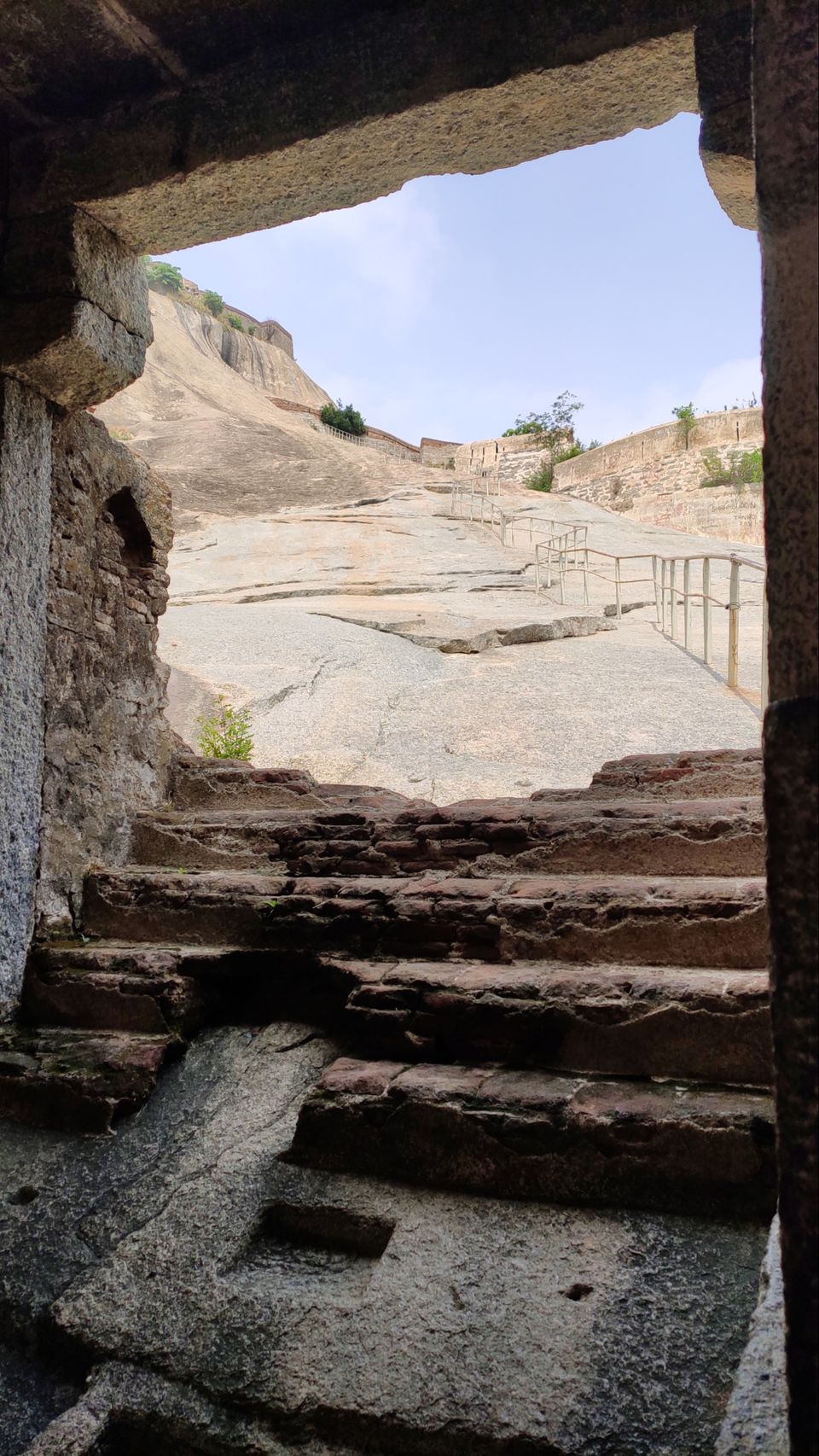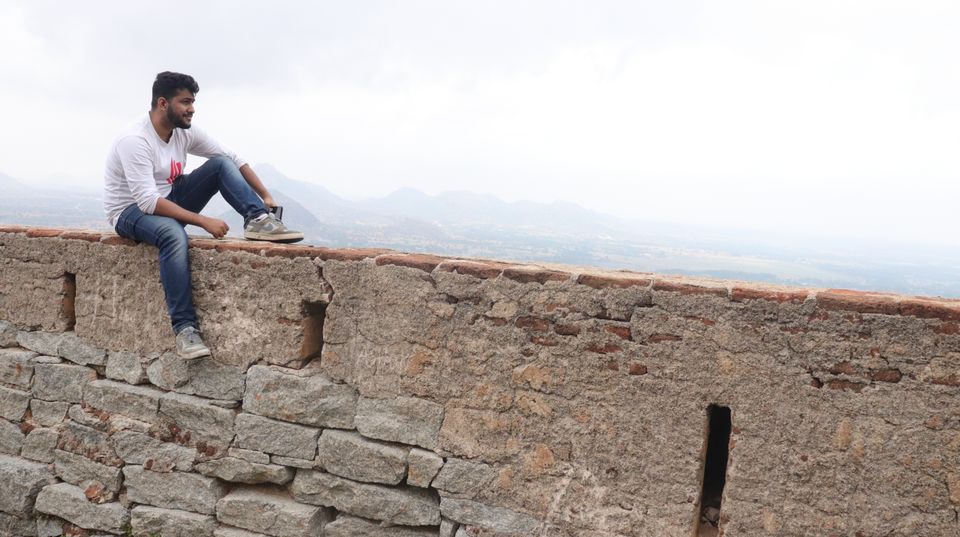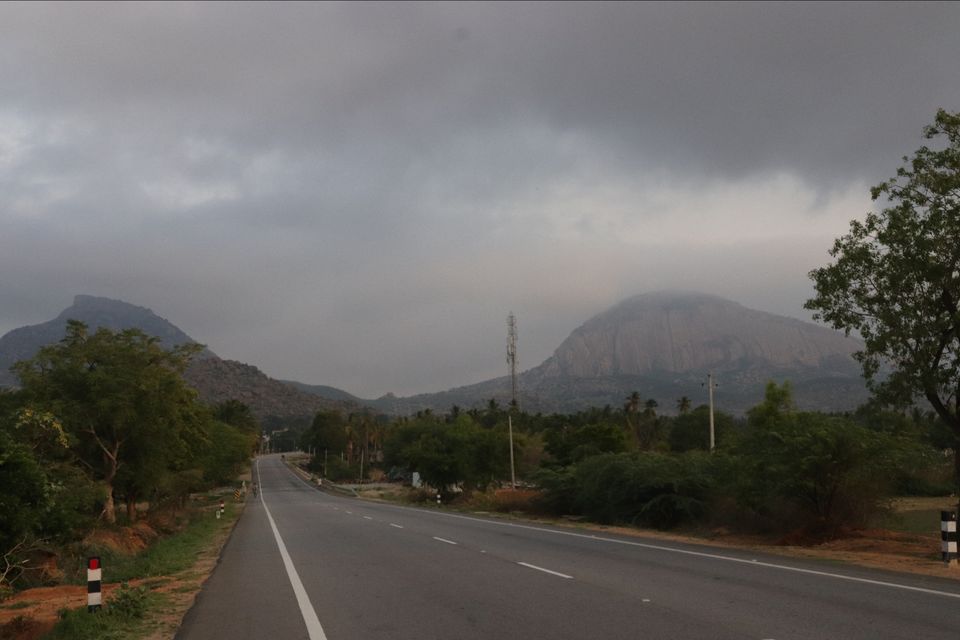 The views from the top were great, one can see 360° view from the top and can see all the water bodies around in that area.
Views are worth of all the hard work and you get best views after the hardest climb.