I recently had the opportunity to visit Murdeshwar in Uttara Kannada region. The place isn't very well known among travelers and that makes it a perfect place for a peaceful getaway.
Now, getting to what exactly makes this place worth visiting. Here are a couple of places and reasons why Murdeshwar is an amazing place to visit:
1. The Murdeshwar Temple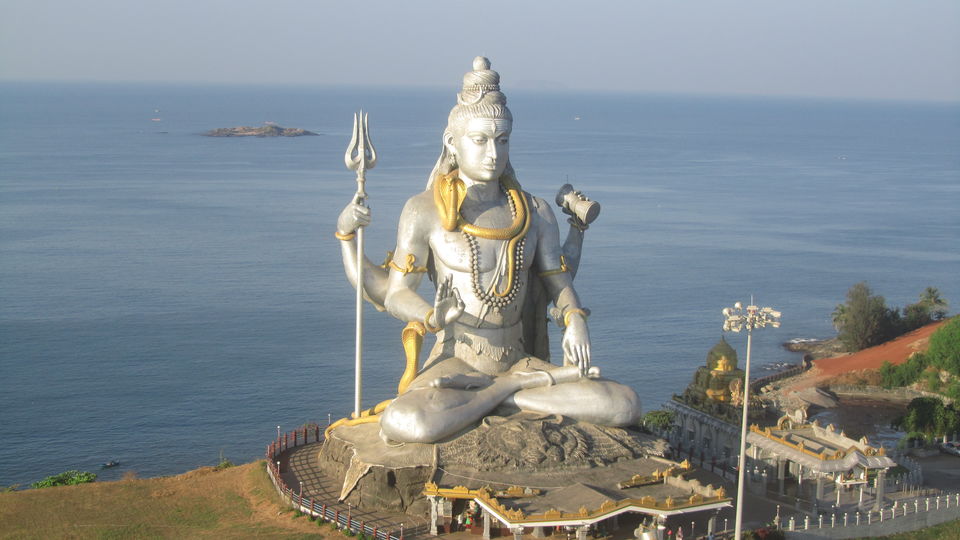 One may have come across the photo of this colossal statue of Lord Shiva at many places. But seeing it from up close is a different experience altogether. The views from the viewing gallery are mesmerizing.
One can see the entire coast and town of Murdeshwar from up here. The viewing gallery is on the 18th floor.(Fee is Rs.10)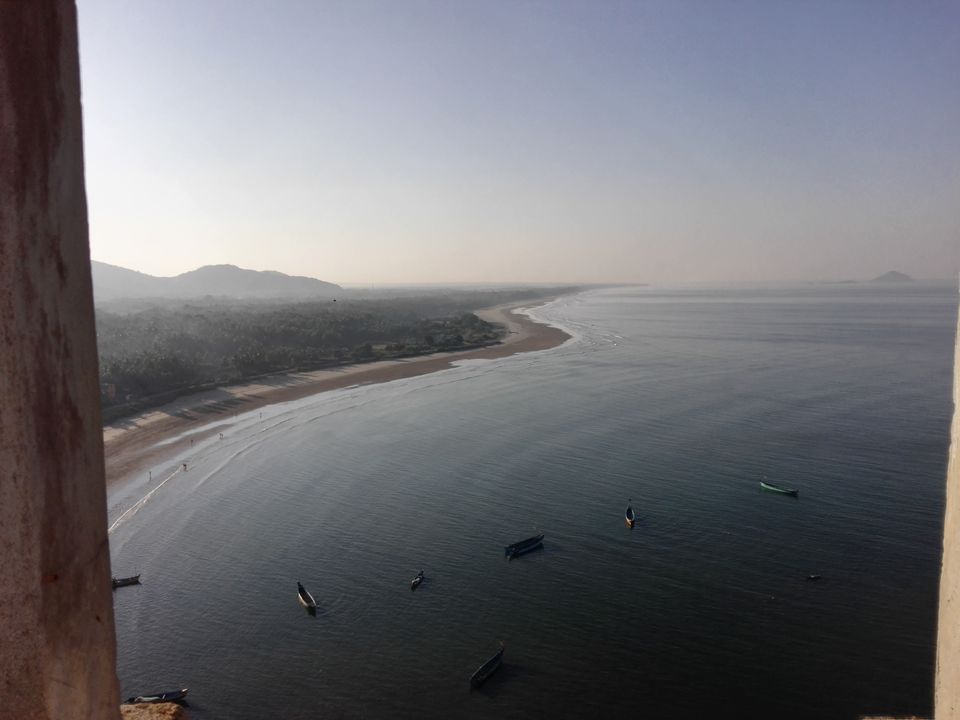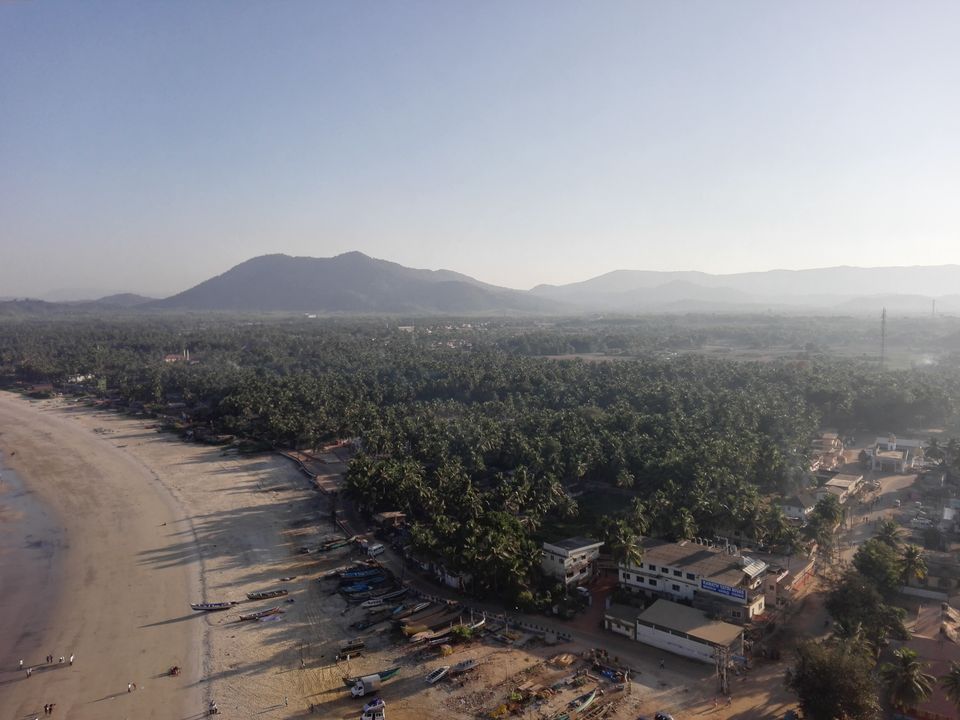 The best time to visit the temple is early in the morning at sunrise. The sun rises exactly opposite the temple and hence gives the best views. The crowd too is less during this time.
2. Eat at Naveen Beach Restaurant
This simple restaurant is worth visiting once simply because of the view from here. Situated right at the end of Murdeshwar beach, one can sit here and enjoy the pleasant beach winds while enjoying the food.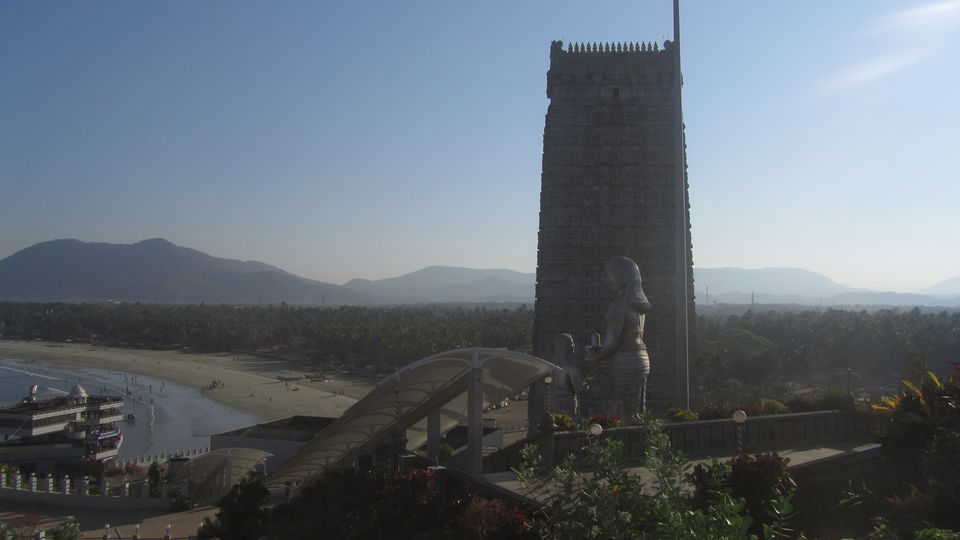 3. Stay at RNS Residency
Situated right next to the temple, this is the ideal place for staying for tourists who have a good budget and wish to live close to the temple. The room rates are about Rs. 2500/- per night onwards. You can see the hotel at the extreme left in the above photo.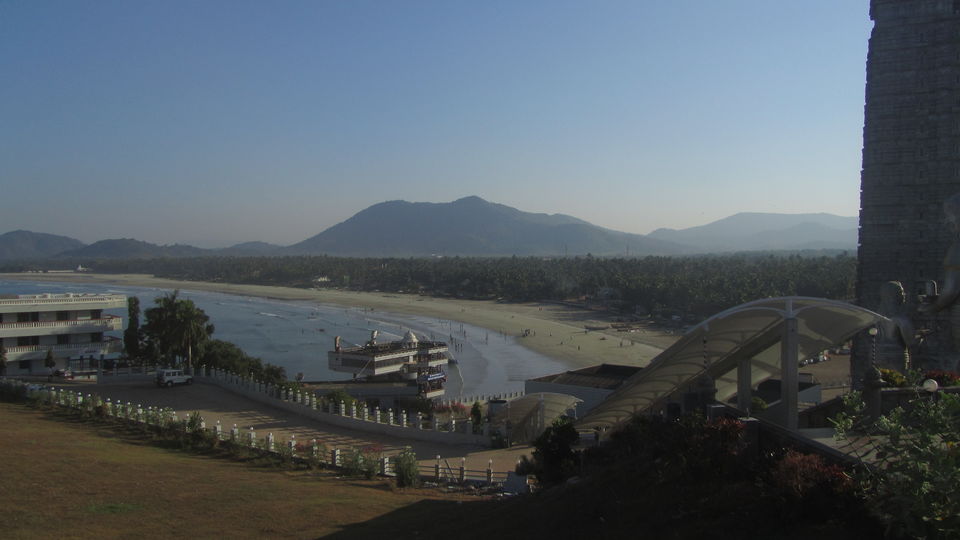 4. Stay at RNS Highway Hotel
For those wishing to stay close to the railway station and highway, this is the perfect place to live in. Situated at 10 minutes walking distance from the railway station, this enormous hotel is a decent place and even affordable to the pocket. With room rates starting from just Rs. 900/- it's a very good deal. Also, for all the unmarried couples out there, this is a good place to stay in Murdeshwar.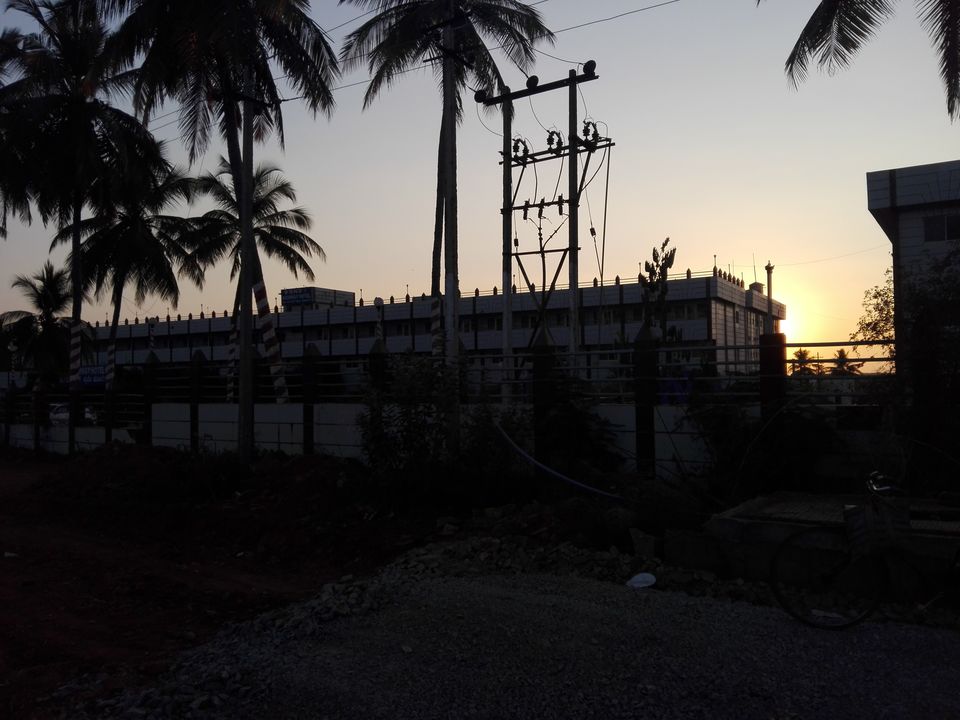 5. Enjoy the beaches of Murdeshwar
The relatively untouched beaches of Murdeshwar are perfect for spending a lazy day. The number of tourists are a lot less compared to the likes of Goa and Gokarna which are more popular and have crowded beaches. The sunsets at the beaches are particularly worth watching.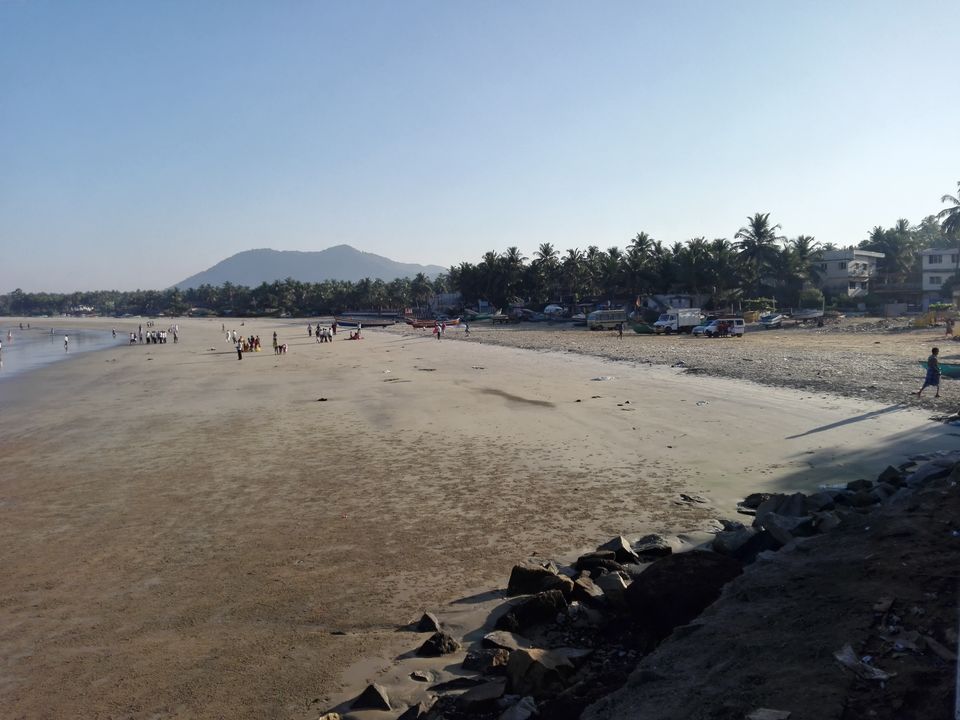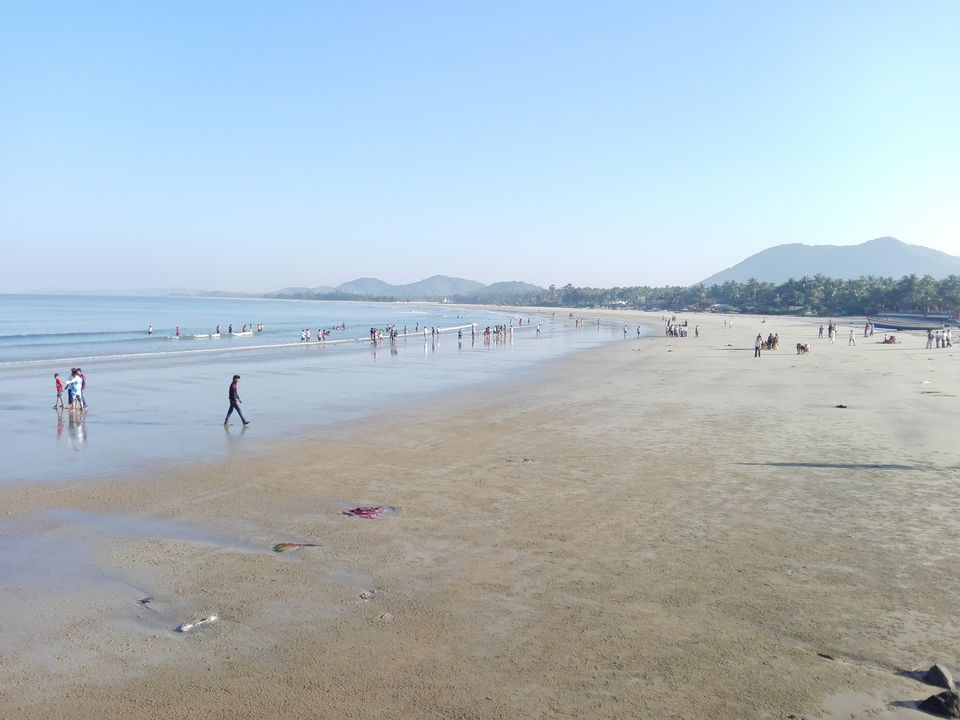 6. Exploring the town on foot
A small town is a great place to explore on foot, it lets you explore every nook and corner of the town in a day or two. The tiny lanes with twists and turns take you all around the town.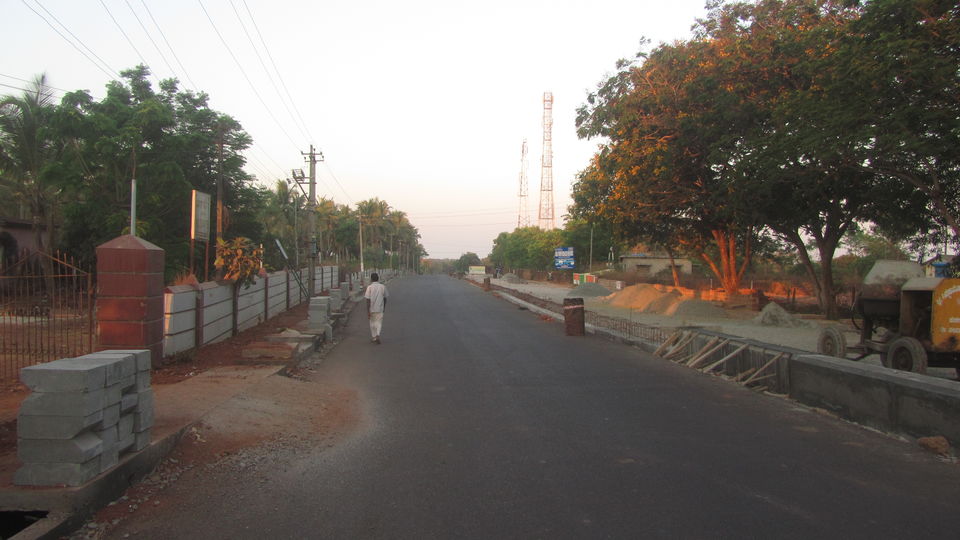 There are a lot of places around Murdeshwar that one can explore. For those who enjoy exploring rural areas, this is the perfect spot to visit. Specially during the monsoon season. One can find a lot many waterfalls in proximity, including Jog Falls (the second highest plunge waterfalls in India) which is located 80km from Murdeshwar.
For any further doubts or clarifications, feel free to comment below. :)