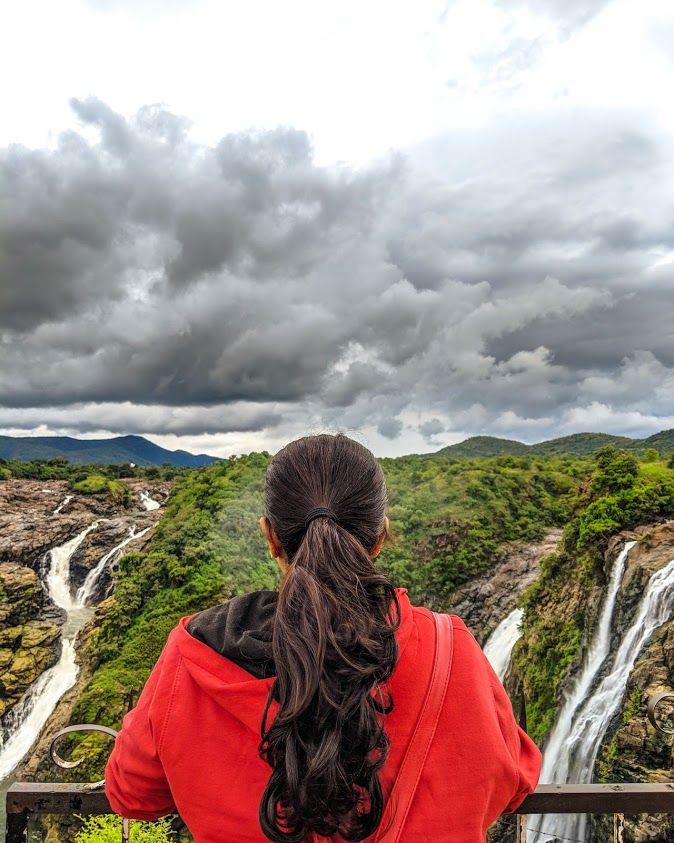 Both the waterfalls gives you amazing views. When we visited Gaganachukki in 2015, we were allowed to walk near to mouth of the waterfalls and we did a coracle ride. But unfortunately now in 2018 the steps towards the down of waterfall was blocked and we were allowed to see from the view points.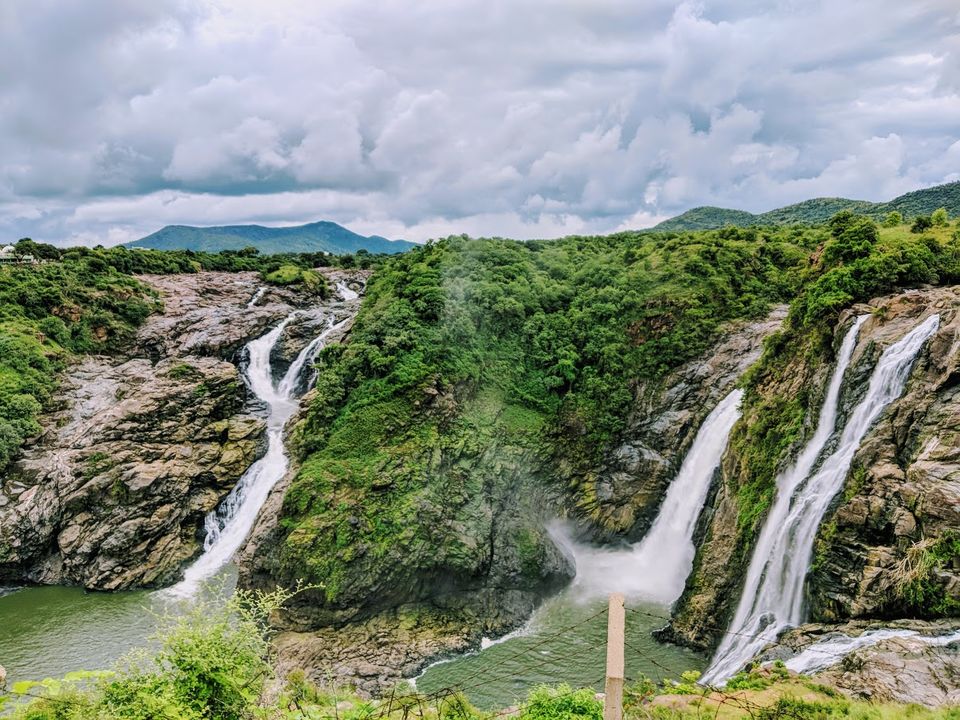 Once you cherish on these waterfalls, you can now hear to Talakadu.
Next destination of the day should be Talakadu which is 31 km from Gaganachukki Falls. The route from Shivanasamudra to Talakadu is with a view of dense green fields and coconut trees. A ride in the evening in this route is the best one!!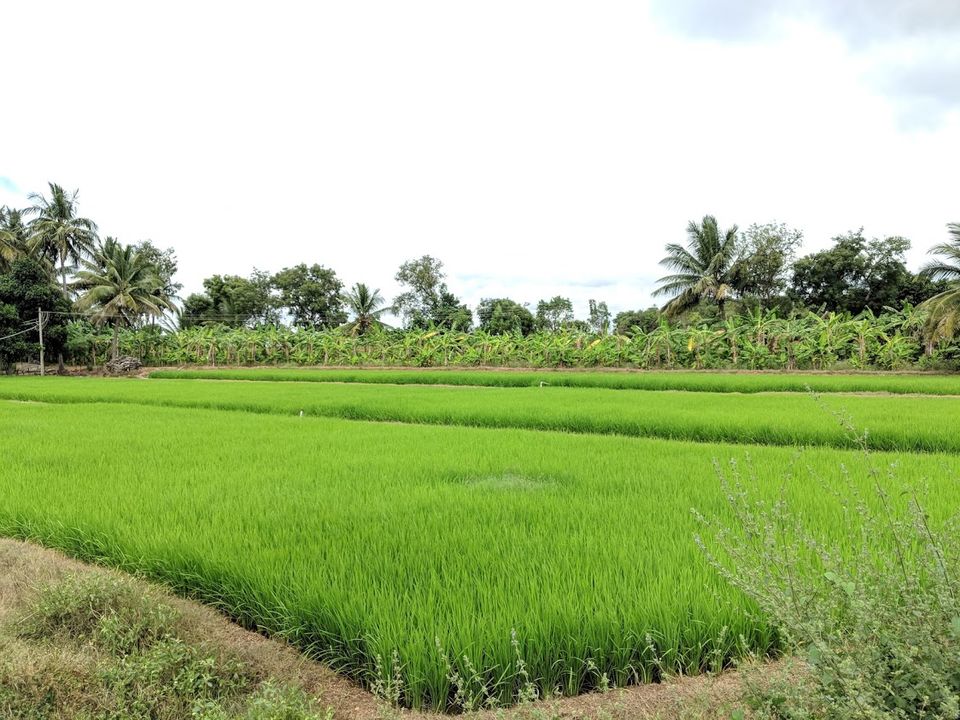 Shivanasamudra is 130 km away from Bangalore located in Mandya District of Karnataka. This is an ideal destination for Weekend Getaways from Bangalore and a perfect one for Road trip. Roads all the way from Bangalore are in good conditions and if you are lucky with beautiful climate, it makes a perfect trip. All over the journey one would experience great nature. You would be surrounded by lush green fields and coconut trees.
Shivanasamudra is home for 2 different Segmented waterfalls 15 km away from each other. They are Barachukki and Gaganachukki Waterfalls set on the banks of River Kaveri.
Ideal time to visit these falls is in Monsoon.
There are multiple snack spots near these waterfalls. You can hop on some Churmuri , Corn, Coconut water and more.
Talakadu is popular pilgrimage site for Hindus. It has history of wonders and was a home for 30+ temples most of which is buried in the sand now. In addition to visiting multiple temples you can have a dip in Kaveri river and enjoy a Coracle ride. Do ask to spin the Coracle, its ultimate fun.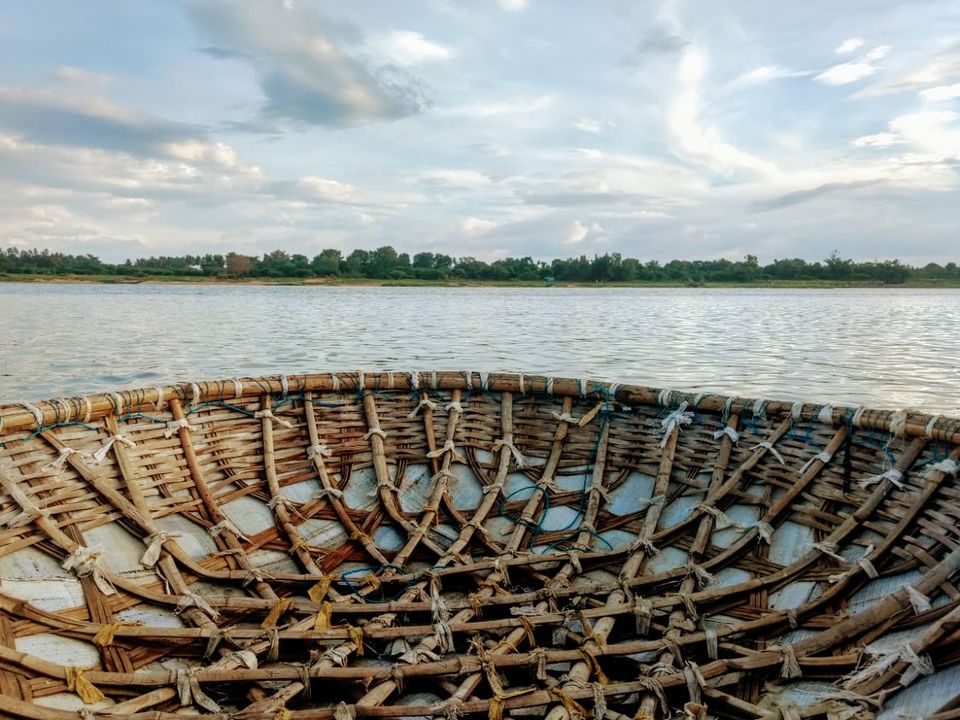 Its cost 50 rs per person for a Coracle ride and its completely worth. In addition to Coracle ride, you can even take a dip in the river.
Again there are couple of eateries out of this river spot.
It comes to end of day trip and from this point Bangalore is of 130 km. Views around Bangalore are always amazing, credit to its climate and clouds :)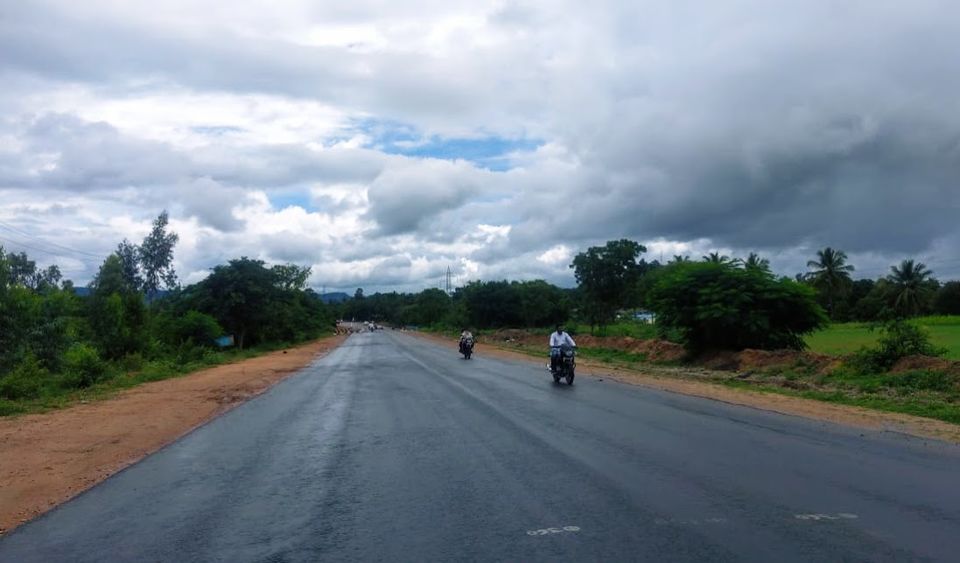 Its now, one is done with the day trip or a weekend getaway one should be fueled up for a weeks work. Happy Travelling!!
#TravelwithApSid