This article is an extract from my blog. Please do visit my blog Ftrouble for more travel stories, travel itineraries and facts. You can also get in touch with me at : surabhikeerthi@gmail.com

In this post, you will learn about the pit stops you can make in places which serve great beauty and peaceful atmosphere, which are often very easily missed out of your itineraries. There are two major routes to travel from Bangalore to Mysore/Vice Versa. The distances of these two routes are not far apart. But they do have very different places on their ways to visit.
To read the Top 20 places to visit via Mysore Road, visit here

I will talk about the second route, Kanakapura Road here. The distance through this route is approximately 155 kms and takes 3-4 hours. It travels through the below towns.
Bangalore -> Kanakapura -> Malavalli -> Bannur -> Harohalli -> Chikkahalli -> Mysore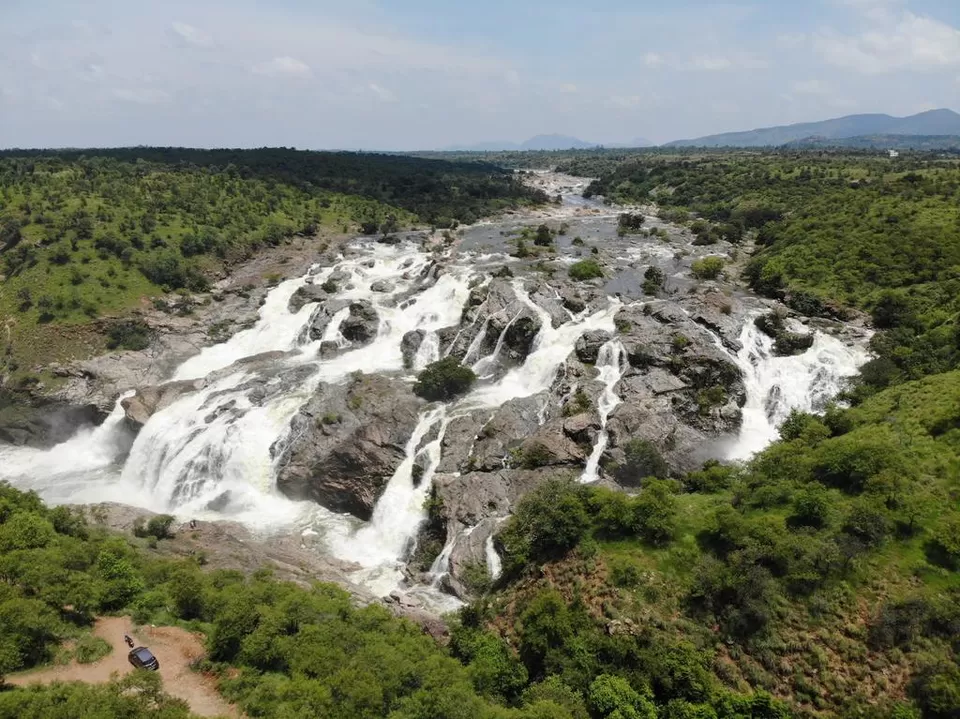 It is at a distance of around 105 kms from Bangalore. Located in Malavalli Taluk of Mandya district, it takes about an hour to two to reach. It is a nature, adventure and a fishing camp, perfect for a short getaway of about 1 or 2 days. With its very close proximity to river Kaveri and wide forest around, it is often visited by nature and bird lovers looking for some adventure in the side.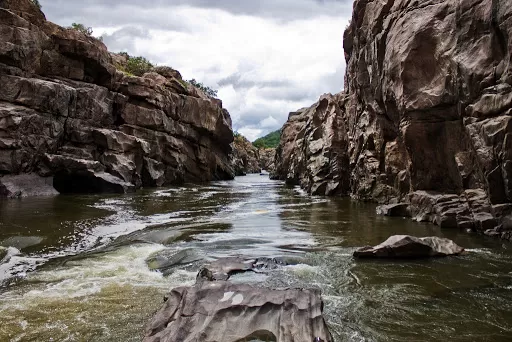 You can reach these two places with a diversion after Kanakapura for 33 kms. Mekedatu in Kannada means 'A Goat's Leap'. Story has it that, a goat once took a leap across the narrow flow of water trying to escape from a Tiger. And the tiger did not, avoiding the risk. Hence the name. It is at a distance of about 95 kms from Bangalore and is considered to be one of the most famous spots for a weekend getaway. River Kaveri flows here in the narrow ridges sculpting rocks and flowing ferociously.
Sangama is 4 kms ahead of Mekedatu and also makes a perfect weekend getaway. Sangama is where river Kaveri and river Arkavathi meet. The water flow is gorgeous at all times of the year. But in monsoon, the flow might be a bit too strong for a swim.
It is a 28 kms diversion from Harohalli, located 40 kms from Bangalore and 5 kms from Anekal. This place is also called the 'Pearl Valley'. The name means pearl droplets of water into a pond. The place is very secluded and is amidst hills. The water fall is nestled in a valley surrounded by greenery. To reach the water falls, it is a climb of approximately 100 steps. If this does not seem like a place to spend a day peacefully, I don't know what else does.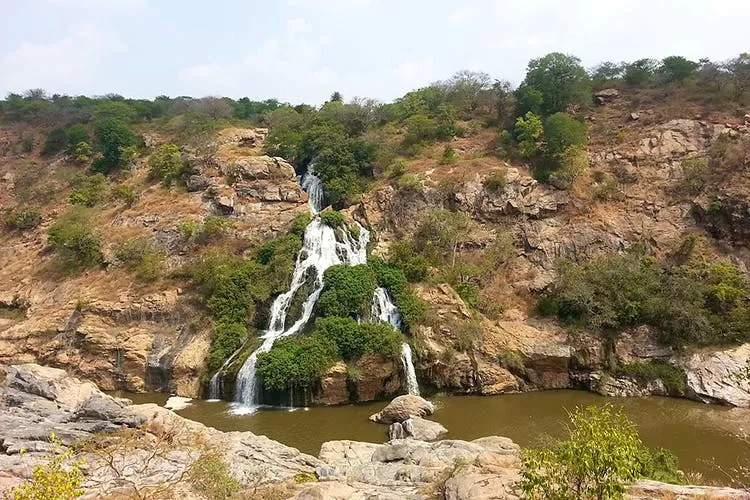 En route to Mekedatu and Sangama, it is 83 kms from Bangalore. Falling from a height of 50 feet, the water to this falls is fed by river Arkavathi. It is tucked away from the city and makes a good one day visit. Due to its close proximity to the city and its uniqueness, there are quite a big number of visitors planning a quick road trip or a bike ride to this place.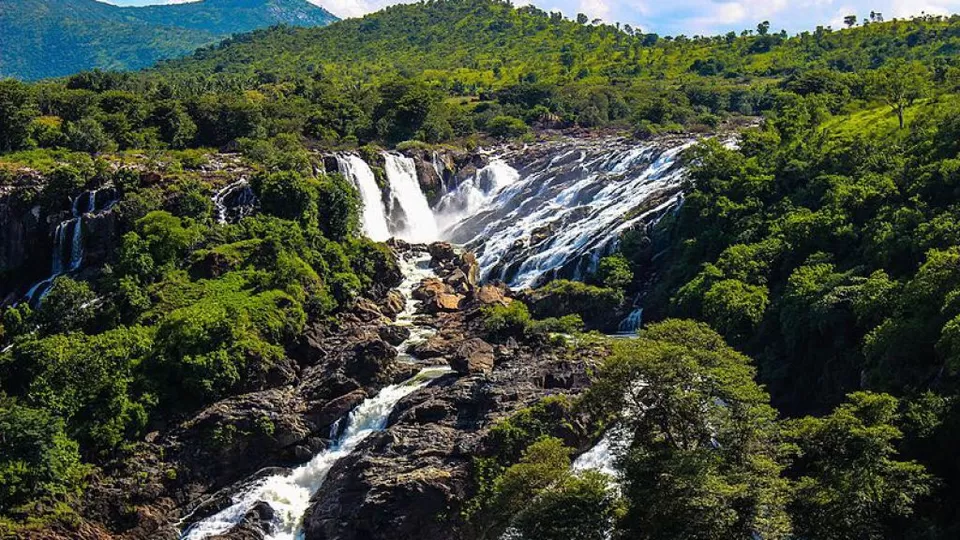 Famous for its stunning waterfalls, it is at a distance of 130 kms from Bangalore with a detour near Malavalli district. This island of Shivanasamudra divides river Kaveri into two streams. Gaganachukki and Barachukki. The place is a rocky terrain and the waterfalls is at its best form in the monsoon season. Asia's first hydroelectric power station was set up in this falls. So this place is good if you are looking for some trekking, some fishing or just a one day outing.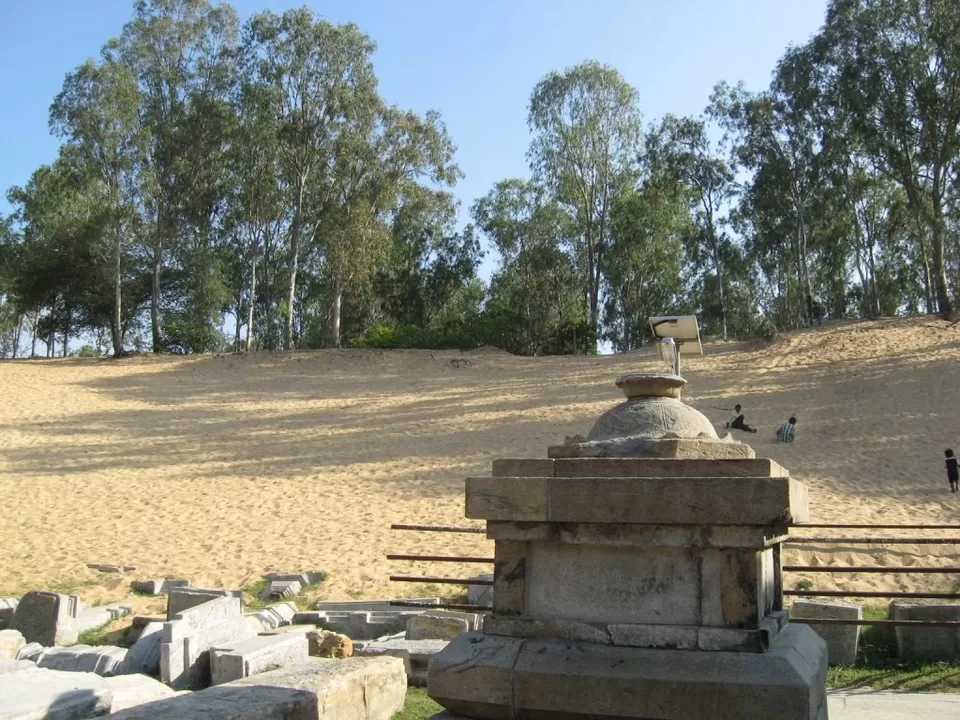 A detour from Malavalli, Talakadu is a group of temples on the bank of river Kaveri. It has around 30 temples which are buried deep in the sand. This mysterious place is rich in cultural history and attracts visitor from all across. The temples buried in sand are excavated once in 12 years for the special puja, 'Panchalinga Darshana'. This heritage town is now a chef's secret. It has exotic wine making factories, horticulture and is a home for diverse Asian cuisines. This place is a package of everything nice for a weekend getaway.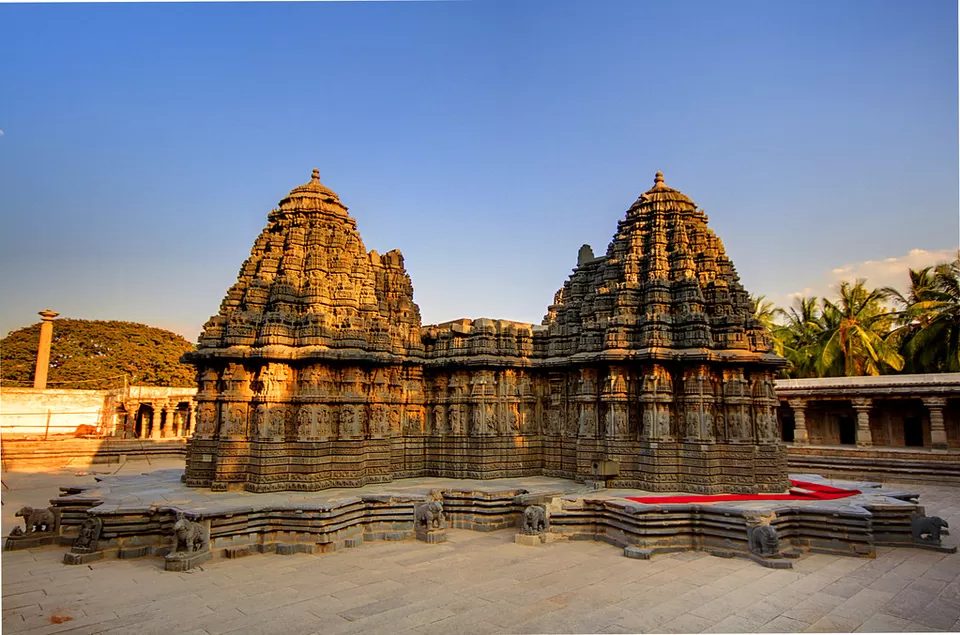 At a distance of 38 kms from Mysore, the deviation from Malavalli district will lead you to this historic Somnathapura temple. It is a beautiful illustration of the Hoysala architecture. Eight places in the temple are inscribed with date and narrations of the Hoysala dynasty. The most detailed intricate work is a feast to the eyes of people who love history and architecture.
8. Thotti Kallu Falls (TK Falls)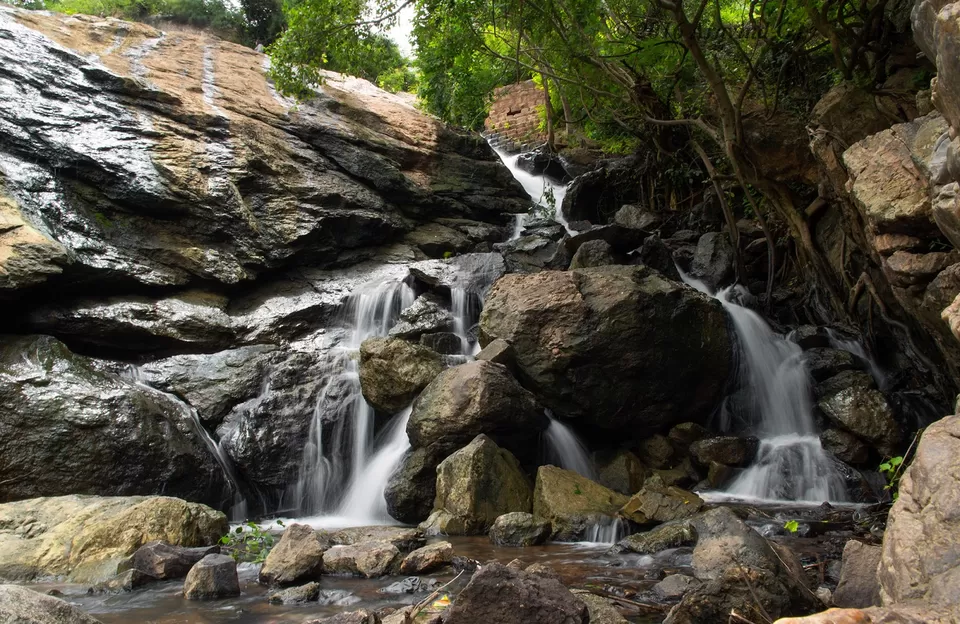 It is 35 kms from Bangalore and is most visited by college students because of its very close proximity to the city. A reasonable amount of trekking is required to reach the waterfalls and once you do, a cold dip in the water and drying yourself out on one of the rocks is irresistible.
9. Bilikal Rangaswamy Betta
Located just 16 kms from Kanakapura town, this hill is a sought out trekking spot. The trek goes through a forest and then a stairway to reach the hill top with great views. It can be called an off-beat location that is not preferred by the normal crowd. It comes under the Karnataka Forest Department and one needs permission to get through to the top. Night treks is a famous activity often hosted in this place. The hill top is a peaceful setting for beautiful sunsets and breezy weather.
Frequent Searches Leading To This Page:-
things to do at mysore palace, adventure things to do in mysore, all things to do in mysore, what to do around mysore, things to do between bangalore and mysore, best things to do in mysor