Situated in the heart of Bangalore, is a well kept secret. There's an English style heritage bungalow, just 3 km from Cubbon Park, which welcomes guests to stay in style and comfort at affordable rates, to escape the urban chaos without escaping the city itself! With its green environs, and rustic decor, Casa Cottage offers an opportunity for travelers to unwind, with the best of comforts, and a feeling of leaving the city far behind while staying in one of the prime locations of the city.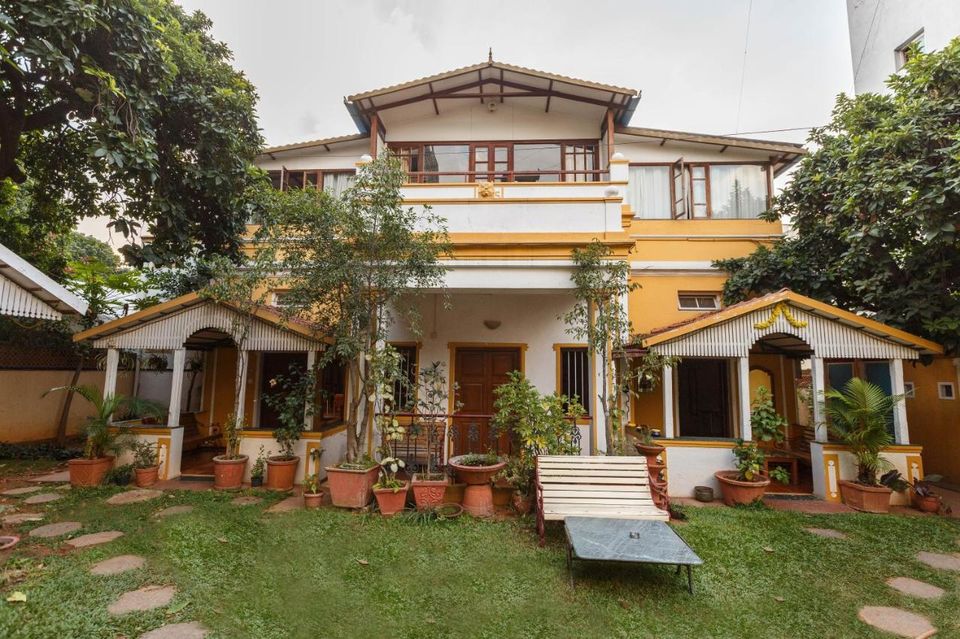 About The Property
Casa Cottage was originally built in 1915, and lovingly restored in 1999 by an Indo-French couple. They personally manage the guest house with their team and aim to provide a home away from home to all their guests with their motto "Call it home"
It has 18 unique air-conditioned rooms, and each room will take you back to the old charm of the city when English style bungalows were prevalent and cared for. You can choose from their Standard Single Room, Standard Room, Deluxe Room, or Deluxe Studio. The rooms are equipped with Televisions and free wi-fi facility is also provided. Some of the rooms are also equipped with refrigerators, and have sit-in/sit out areas.
Freshly cooked breakfast is served at the property, along with tea/coffee.
The property is pet friendly, and you can enjoy your holiday with your four legged friends in tow.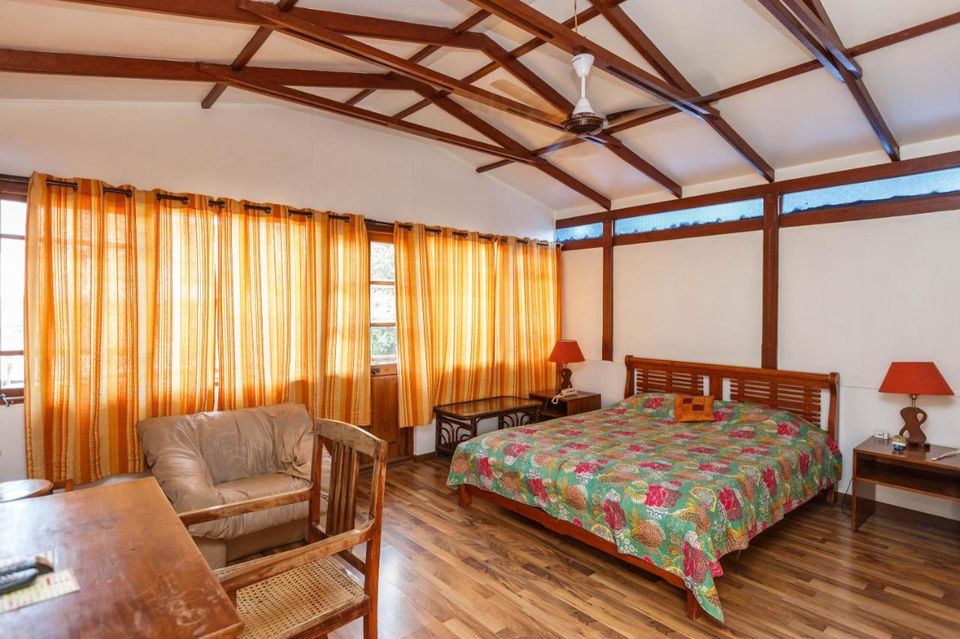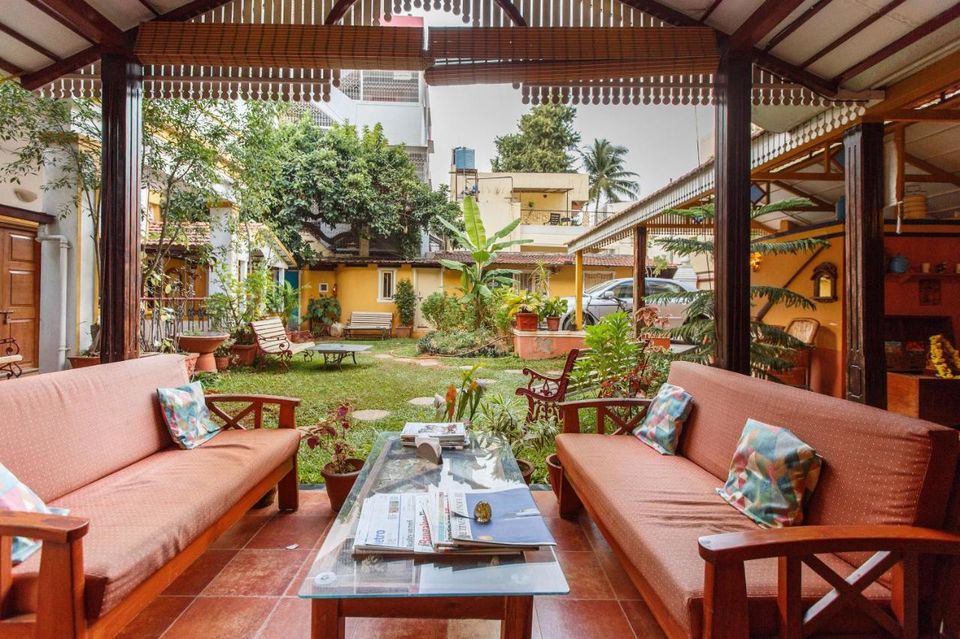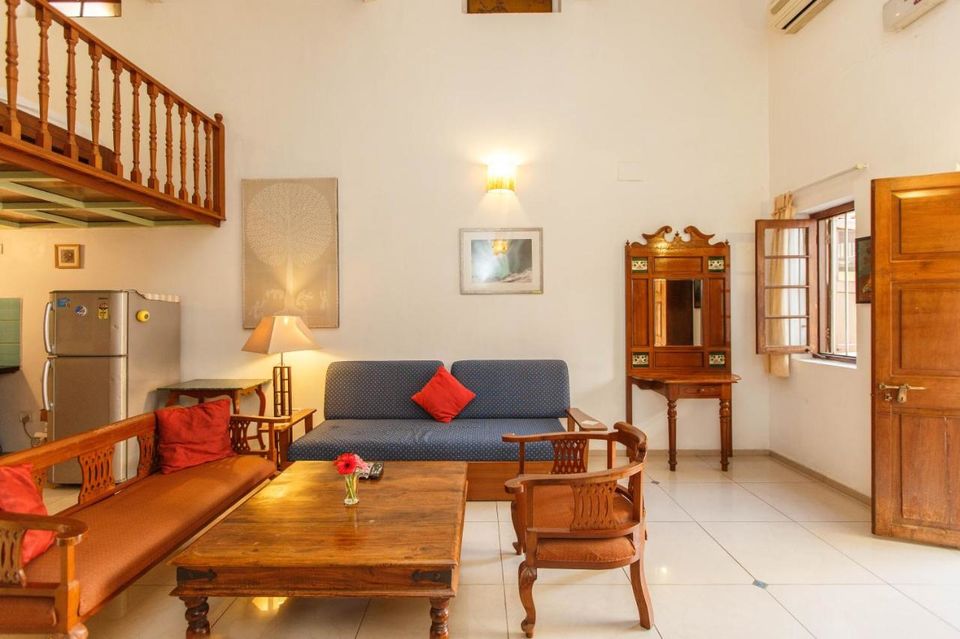 Vibe Check
The property features a tranquil, old-world charm while being located close to many of the major tourist spots and shopping areas in the city. Whether you want to spend quiet days reading a book, lost in your thoughts, or want to go about exploring Bangalore, this is the perfect place.
Places to Visit Nearby
Major shopping and commercial areas: Brigade Road is a 15 min walk from here, and commercial street and MG Road are easily accessible for shopping and easy access to pubs, eateries etc.
Points of Interest: Bull Temple, Cubbon Park, Lalbagh gardens are within 15 mins driving distance.
Ideal For
Couples, families, pet owners, solo travelers.
How to Reach
Bangalore is accessible by air, rail and road from all major cities.
From airport: Airport Bus(KIA-14) is available till Richmond Circle, which is 1 km away.
From Railway Station: KSR Bangalore City Station is the nearest railway station, which is 6.5 km away. Metro is available from KSR station to MG road, which is 1.8 km away
From Bus Station: Majestic is the nearest major bus station, which is 6.5 km away. Metro is available from Majestic to MG road, which is 1.8 km away
Within the city: The nearest metro station to this place is MG road, which is 1.8 km away. It is easily accessible by cab.
Best Time to Visit
Bangalore has a pleasant weather throughout the year, so any time is a good time to visit.
Cost and Booking Details
Single rooms start at Rs. 2275 plus taxes, while double rooms start at Rs. 2925 plus taxes, inclusive of breakfast.
For booking, contact the property here.
So, if you are looking for a city escape while enjoying the feeling of being in a far away place, this pristine heritage getaway within the city could be your ideal choice