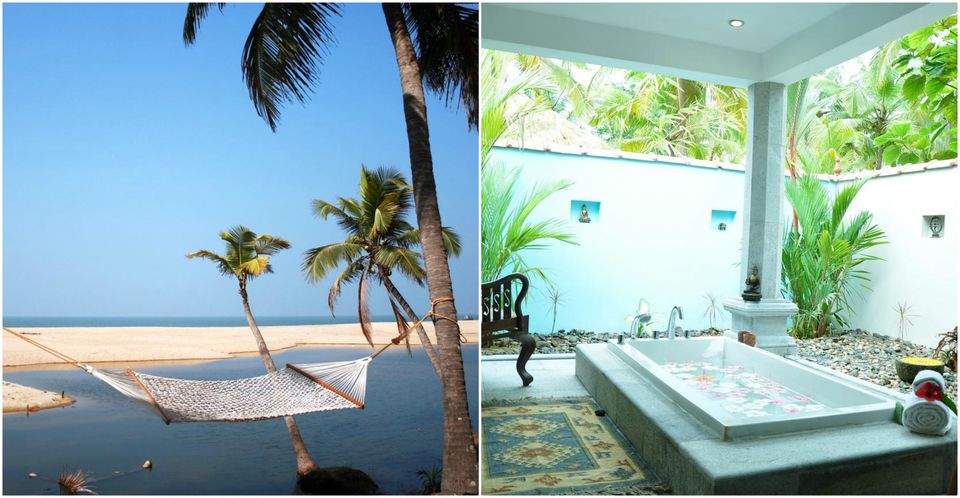 The beautiful state of Kerala is located on India's tropical Malabar Coast, and boasts of a 600km-long Arabian Sea shoreline. This means a liberal sprinkle of palm-lined beaches and a convoluted network of canals all around. On one of the northern beaches of this tropical paradise, a secluded eco-friendly resort called the Neeleshwar Hermitage is situated.
In a league of its own, the beach resort breathes tranquility and offers an authentic Indian essence combined with impeccable lifestyle and hospitality. Let me tell you more about this heavenly resort.
Neeleshwar Hermitage: Ideal for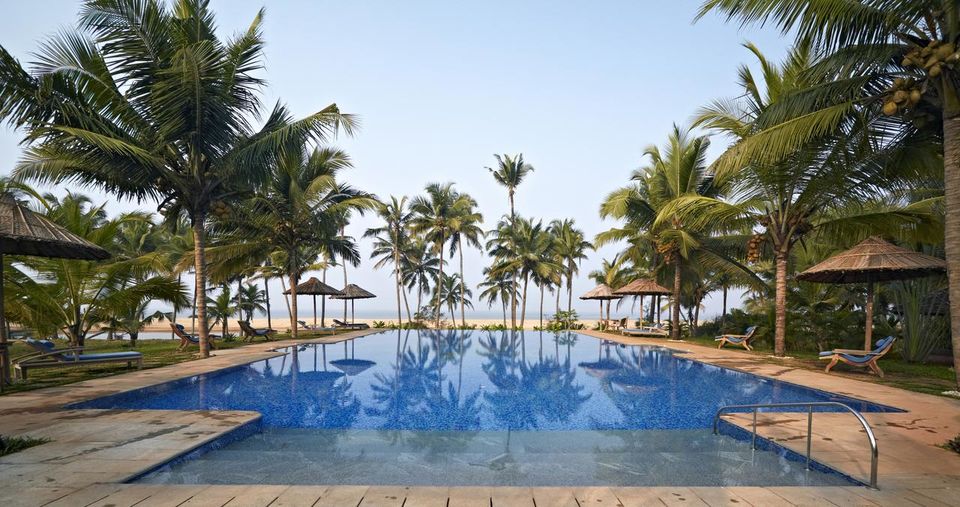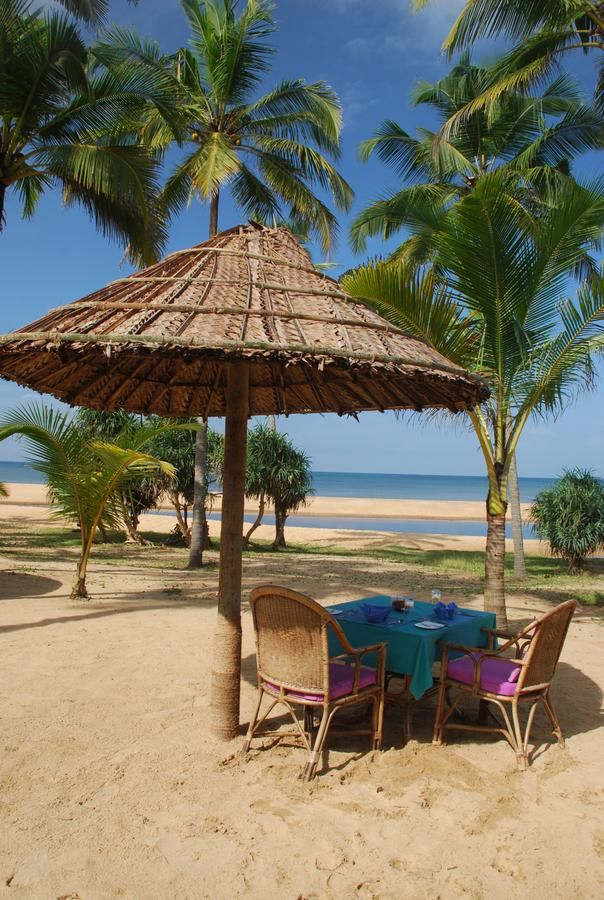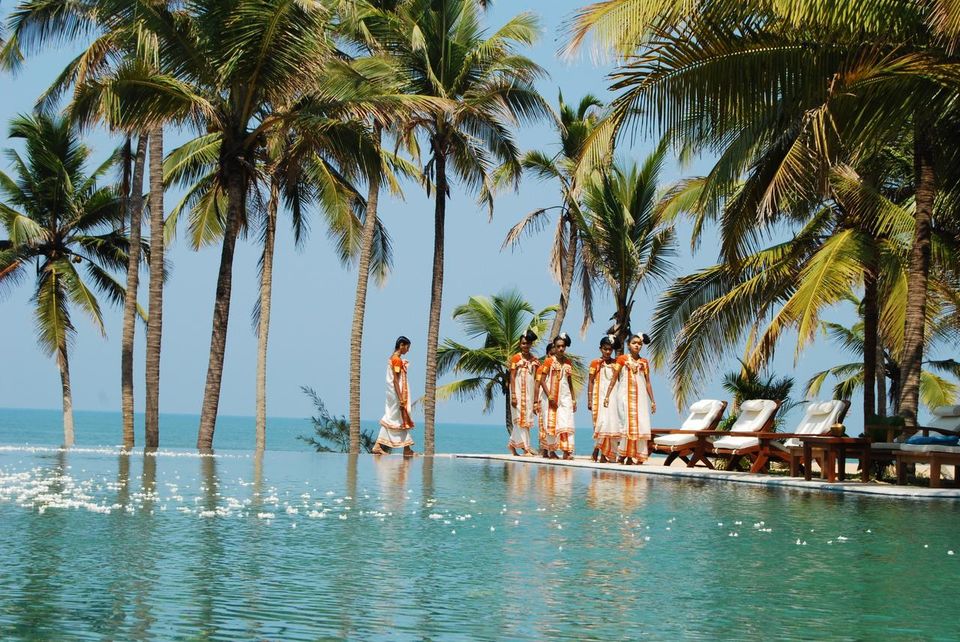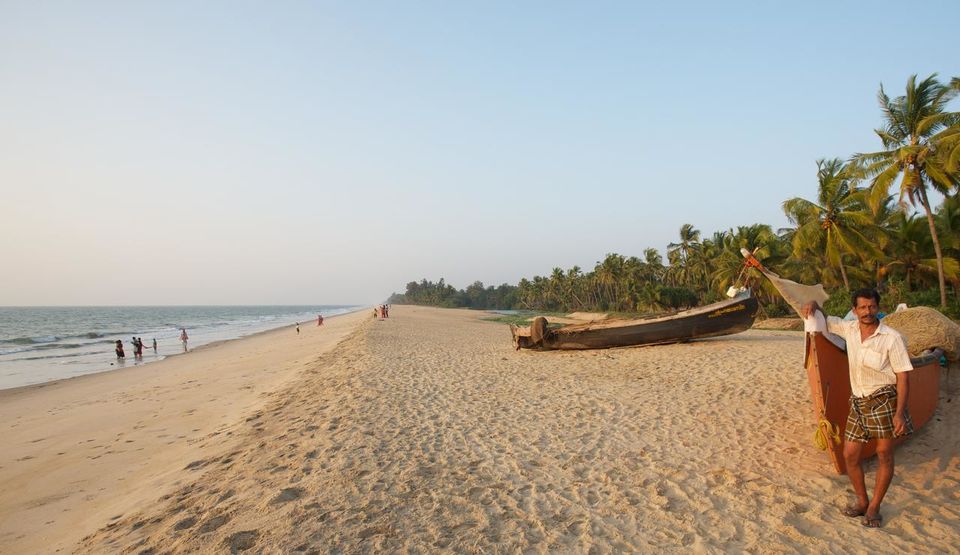 Couples will find unprecedented amount of privacy and calm at this hidden utopia. With uber-chic architecture and a huge infinity pool inside the property, lovers will find a true solace away from everyday drudgery. A holiday here means an effortless rendezvous with unadulterated nature and your beloved, making it especially ideal for honeymooners.
About Neeleshwar Hermitage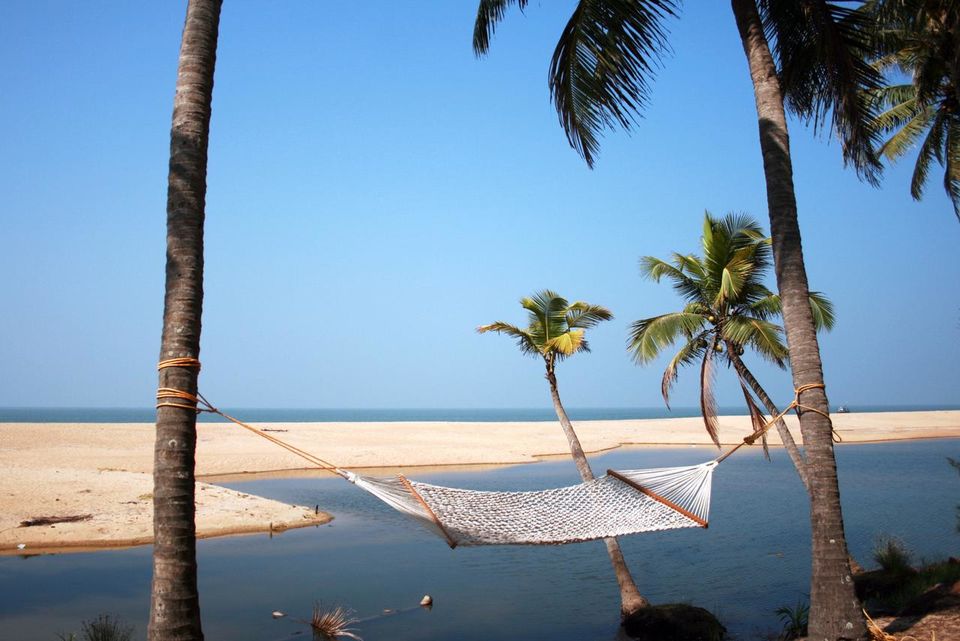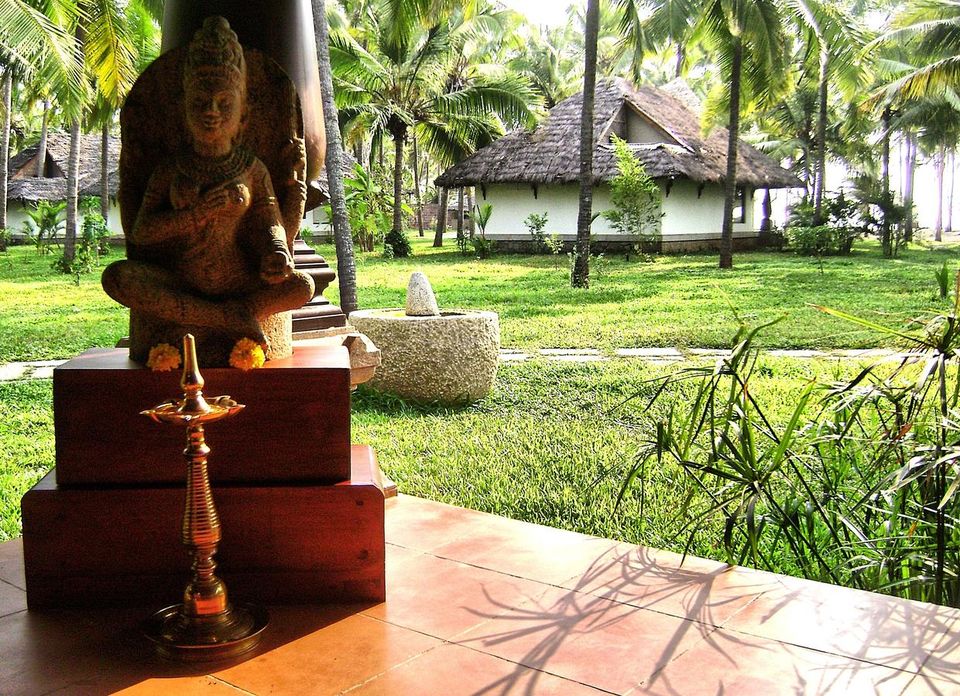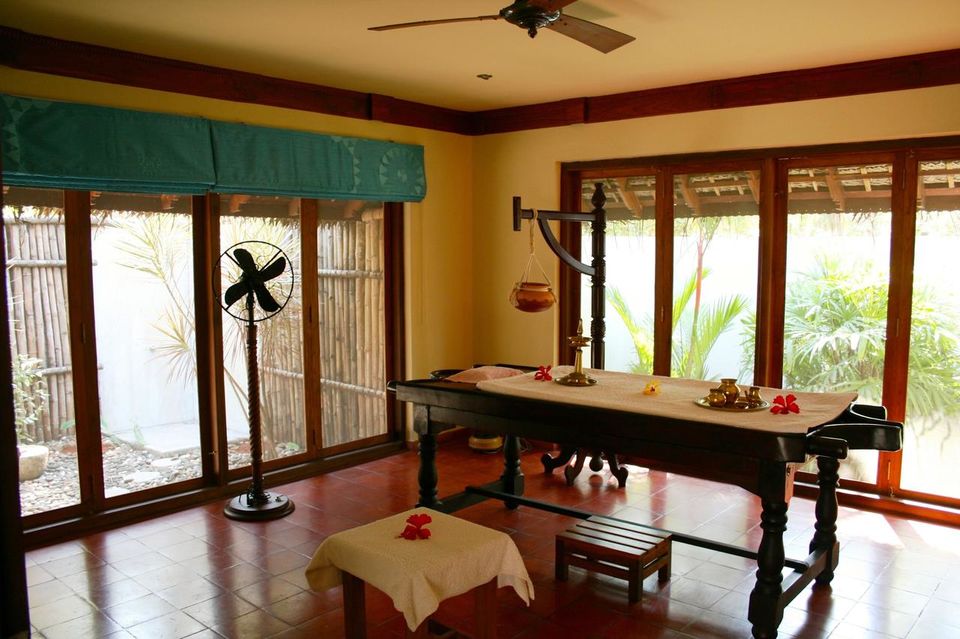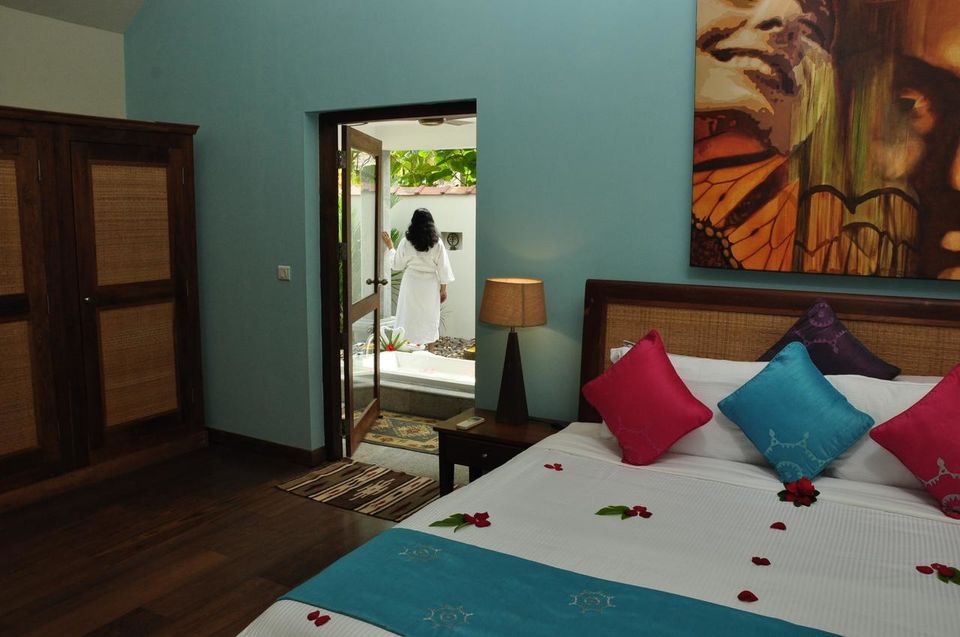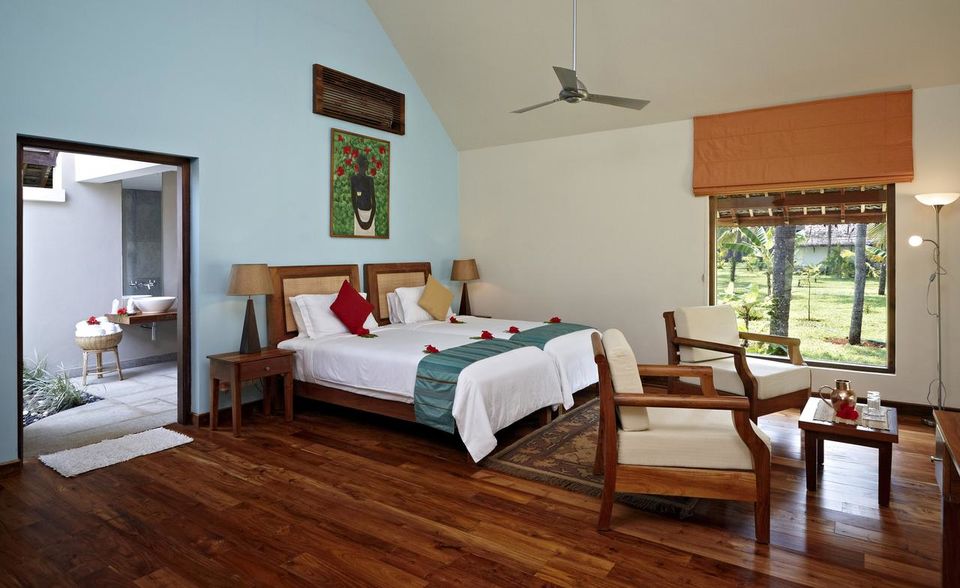 The prime USP of Neeleshwar Hermitage lies in its deviant architecture. Whether you sit outside on the porch or laze around inside the massive rooms, you can't help but admire the contemporary designs made from old wood. The rooms are spacious and cool, with exotic fabrics adorning the furniture. Even the infinity pool is artistic in its appeal as it borders the shady garden. Authentic Ayurveda and spa treatments complete the overall relaxing atmosphere. The beauty of Neeleshwar makes time stand still, and you'll want to stay here forever.
The property, however, is not all fluff and no substance. Its hospitality and comfort is well-renowned. The resort offers three types of cottages – Cottage with Sea View, Cottage with Garden View, and Deluxe Cottage with Pool View. All are well-equipped with modern amenities such as air conditioning, iPod docks, attached bathroom & shower, hairdryer, safety deposit box, bed linen, and fan. Every room has a sublime view.
Depending on the size of your group or your mood, you can choose any of the options mentioned above. All are designed with the utmost care and affection keeping in mind absolute comfort for the guests.
Cost: ₹13,000 for two per night for a Deluxe Cottage with Pool View. Breakfast is included.
You can book this room right away or check out other booking options. You will not be charged anything in advance, so your money is safe in case there's a change in plan.
Food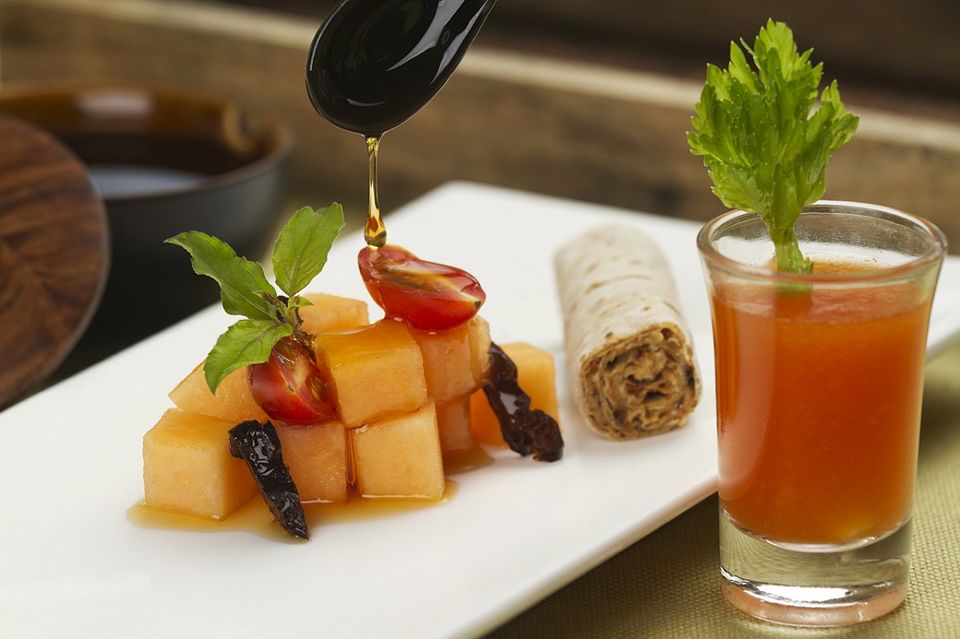 The property has two restaurants inside – Annapurna and Meenakshi. Annapurna is predominantly a vegetarian restaurant and the cooking is influenced by ancient Ayurvedic techniques giving priority to balance of flavour in each dish. Meenakshi is a beachside restaurant. Named after a local goddess, it specialises in fresh fish which is caught by local fishermen every morning. There are also two bar areas in the resort – one is inside Annapurna, and the other one is called the Varuna Bar and it overlooks the pool. Guests can enjoy a beer or wine here with their friends or lovers.
What to do at Neeleshwar Hermitage and around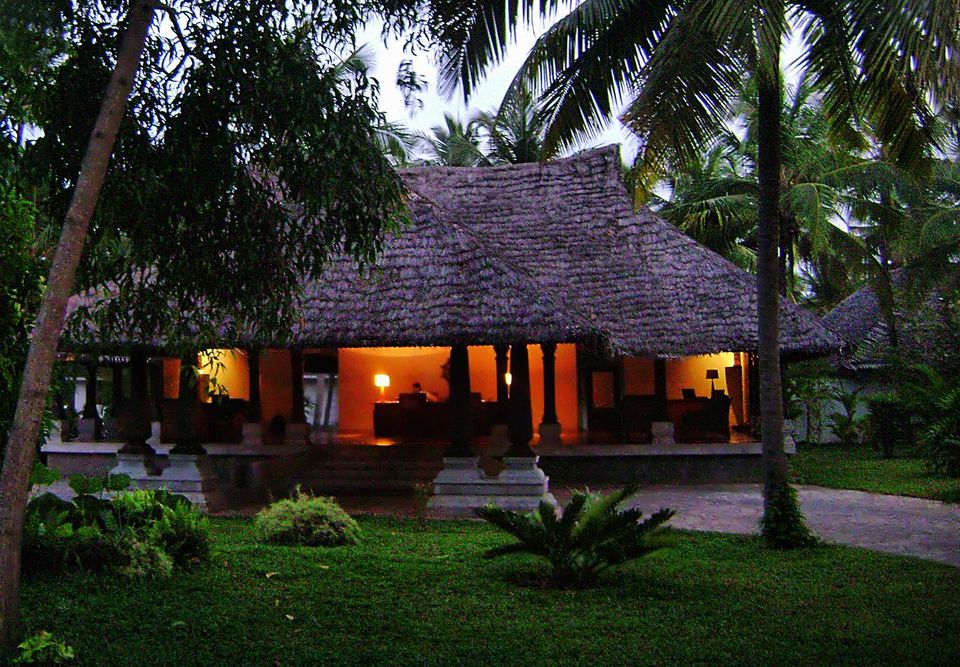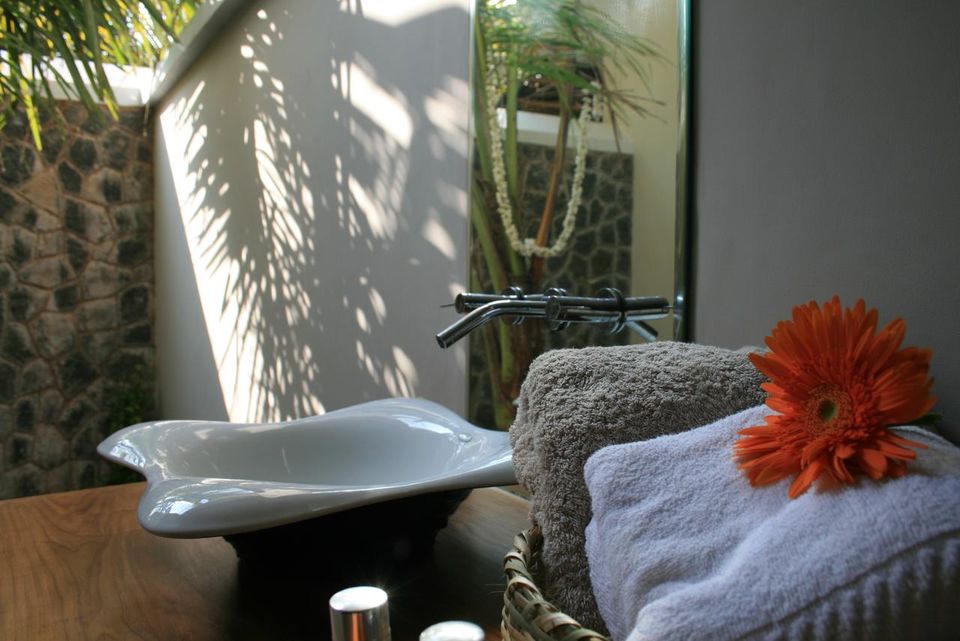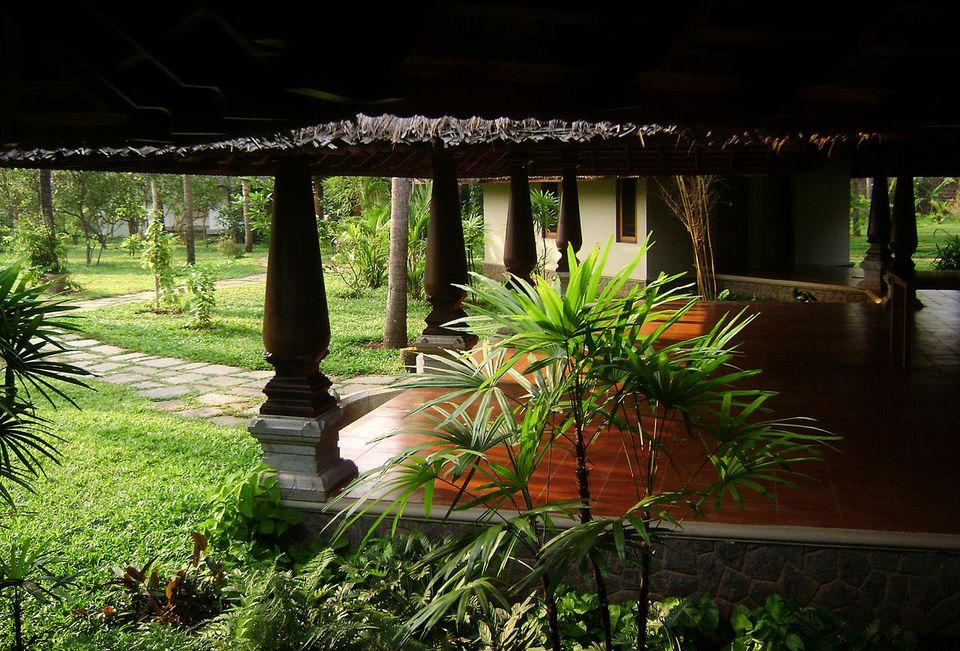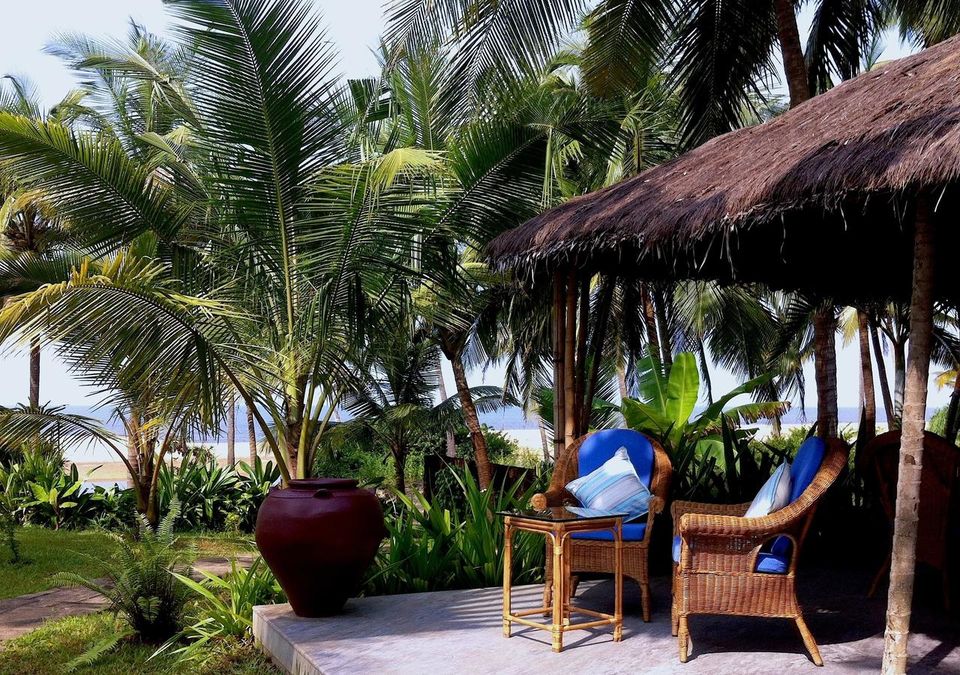 Laze around or rejuvenate at the spa
There's just so much to do inside the property that you will hardly need to step out. You can indulge in yoga and meditation because of a philosophy that good health is a settled state of wholeness. Ayurvedic treatments are practised in collaboration with the Sahyadri Foundation, the manufacturer of 100% organic herbal medicine. To perform these treatments, the management has employed disadvantaged tribal groups in Kerala, paying them fair wages and a chance at social upliftment. You can also enrol for a wholesome spa treatment at Priya Spa.
Learn while you stay
Neeleshwar Hermitage also offers specialised courses in cooking, yoga, Ayurveda, amongst other things as well. For more information, visit this page.
Discover Kerala
Guests usually step out of the property to explore God's Own Country, that is Kerala. You can contact the resort staff for special packages and tours for Western Ghats, Bekal Fort, and specific activities such as cycling, bird watching and a houseboat tour.
Getting there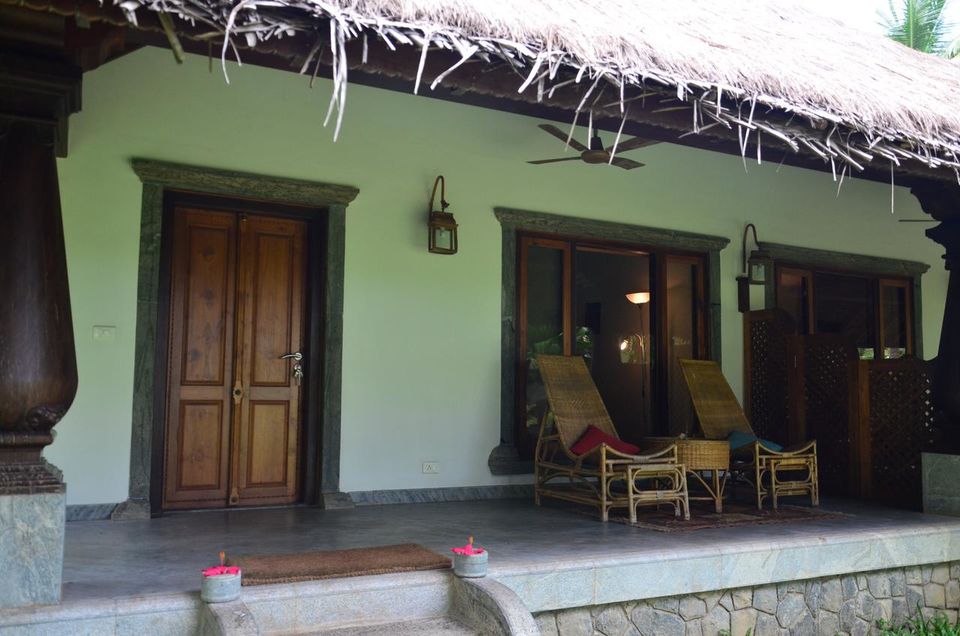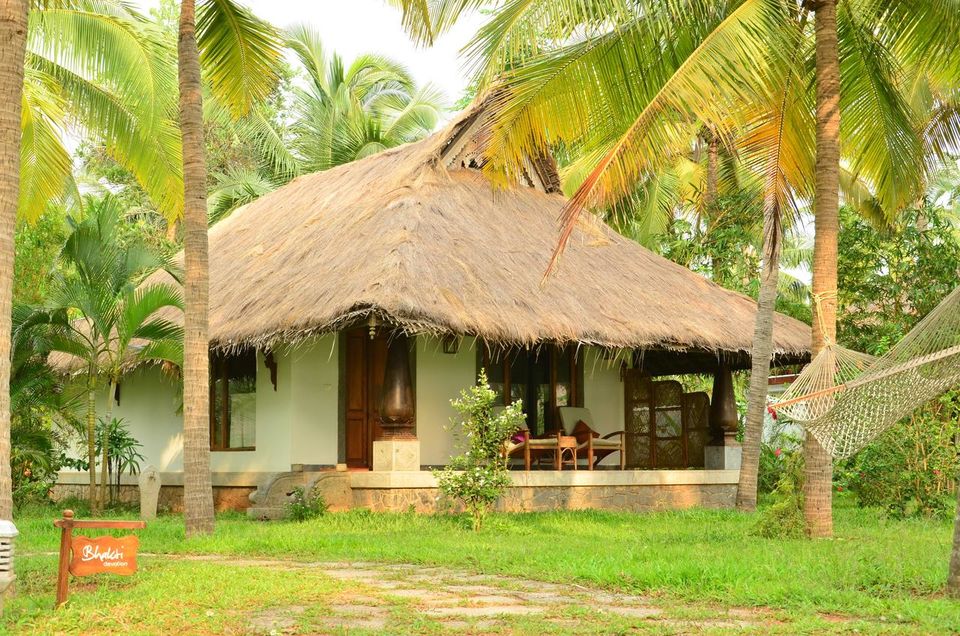 By air: Mangalore Airport is the nearest at 95km away. The airport receives flights from almost all the major and minor airports across India. You could hire a private taxi from the airport till the property.
By road: If travelling from major nearby cities such as Bengaluru, Kozhikode, Chennai, Kochi, Mysore, Trivandrum, you can get KSRTC buses directly till the Kannur Bus Stand. It's only 70km from the property. The journey is smooth with several places to halt for reinforcements.
By train: The nearest railway station is in Neeleshwar, which is connected by trains from major stations down south. The station is just 4km away from the property.
Best time to go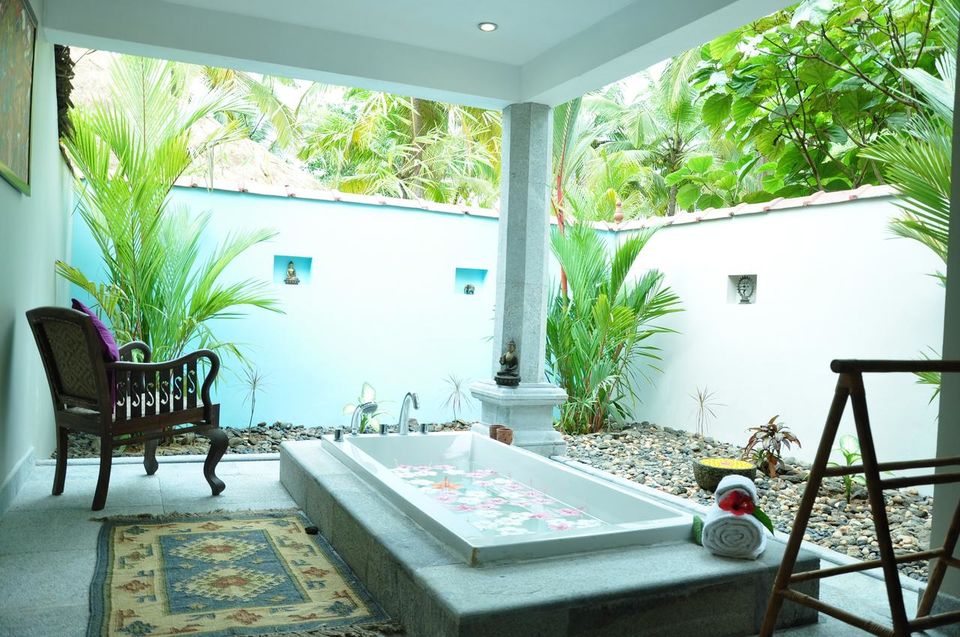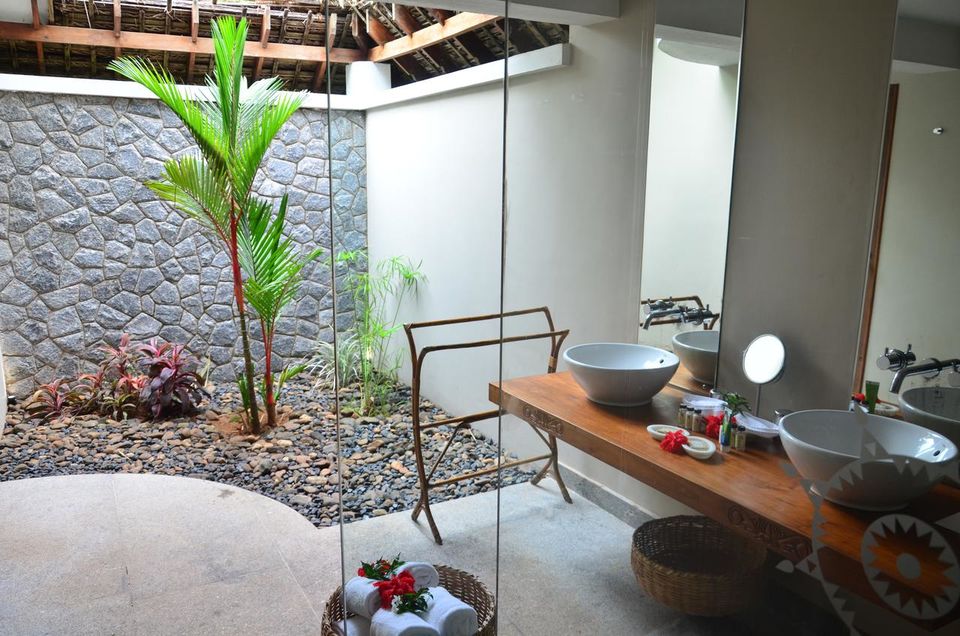 Monsoon season between June and August is the best time to visit Kerala. The wet and cold climate at this time is ideal for Ayurveda treatments and rejuvenation programmes, if you are interested.
Want to tell us about your epic Neeleshwar Hermitage sojourn too? Share your story with Tripoto's 25-million travellers right away! Travel is a religion here.
Frequent Searches Leading To This Page:-
neeleshwar hermitage kasaragod kerala, neeleshwar hermitage contact number, neeleshwar hermitage nearest airport