Kaup (Pronounced as Kapu) is a small town in between Udupi and Mangalore. This town is famous for its beach along with its light house and is a perfect weekend getaway. There are very huge rocks on the beach amidst which stands a beautiful looking lighthouse.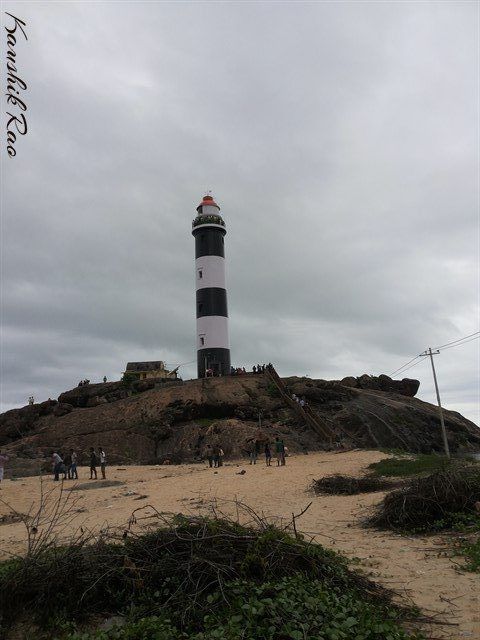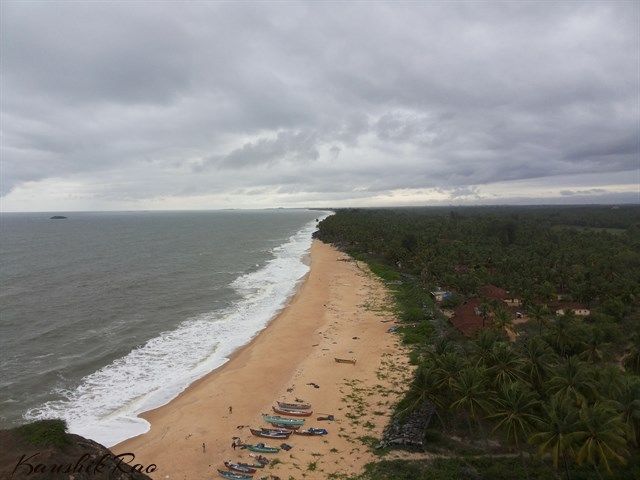 Kaup beach is endless and very clean. This beach is a untouched and not many tourists are aware of this beautiful beach. The beach doesn't have much of activities for tourists and we suggest you to add Kaup to your list when you plan a visit either Mangalore or Udupi.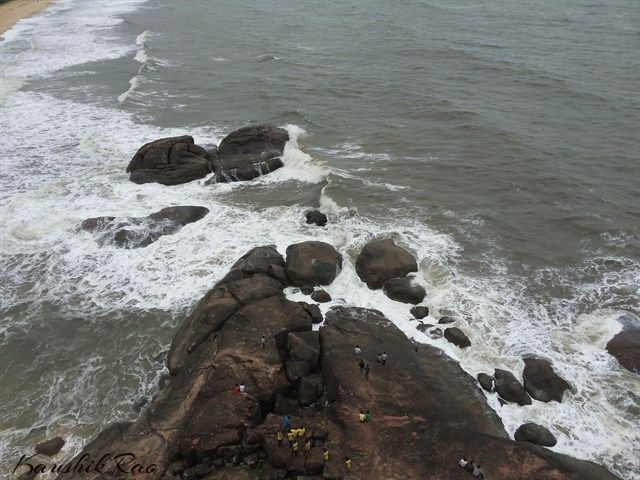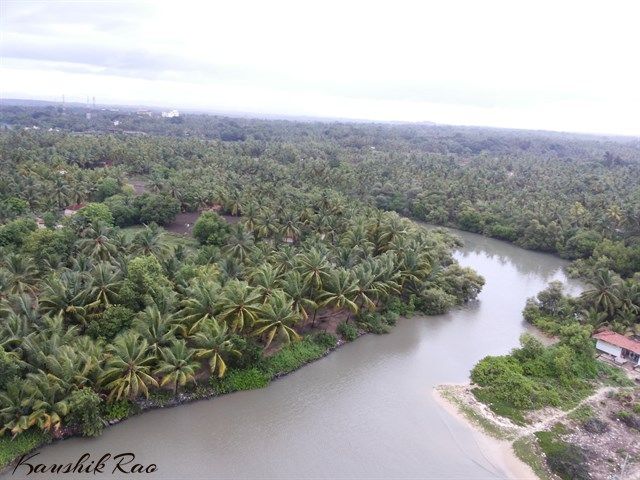 One can enter the light house and climb all the way to the top to enjoy stunning panoramic view of this beautiful place. This light house was erected in 1901 and the height is around 27 Meters from the base. The light house is open during 5PM to 6PM and is best visited early when the crowd is less if not the ticket collector/checker asks people to leave early to make view for the other people in queue. The stairs are steep and one can reach the balcony of the lighthouse by taking beautifully made wooden steps.
View of sun diving into the huge Arabian Sea during evening is a amazing . Kaup also has ruins of Jain Basadis which can be reached by walkingacross the stretch of sand, and these are worth a visit.
This beach has few eateries where one can taste some local cuisine. If you plan to stay over then Blue Matsya and Sai Radha are two resorts/home-stay which you can opt for.