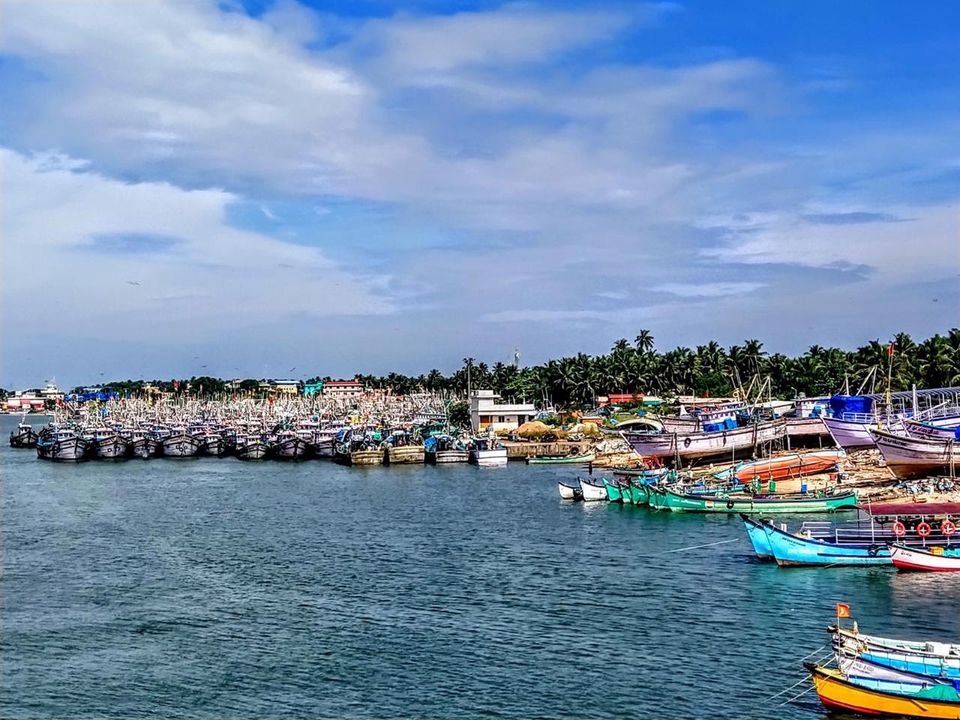 The afternoon sun shone brightly, my body absorbing the humid salty rays. In the middle of nowhere surrounded by the vast sea, the whistling air carried the echoes of the desolate St mary's island. The alienish looking geometrical columns piqued my curiosity and I began to climb up the vantage point. The majestic view of a scattered basaltic pillars barely covered with wild prickly verdant and sandy shore infested with dead crustaceans and specks of sailing masts in the distant sea was something straight out of a pirate movie.
After staying indoors for almost 8 months, the lockdown had badly bruised my wandering spirit. It was time to go on a traveling frenzy to heal my battered passion. Exploring Karnataka's coastal line had always been on my mind. And so it began, the unraveling of namma karavali extending 320kms from mangalore (Dakshina Kannada) to Karwar.
Be it the new-age beach hangouts of mangalore or backwater coast and seaside temples of malpe Udupi or rampinis (Karnataka's traditional boat) of kundapur fishermen, nostalgic folkish hamlet of kumta or blue flag certified eco beach of honnavar or the unconventional bohemian vibe of Gokarna and untouched shores of Karwar- the coastal Karnataka has a plethora of landscapes and infinite experience.
I was over ambitious with my and underestimated the endless vistas the coastline offered and so had to split the whole itinerary into 3 parts. Since I had already visited to Mangalore, I decided to skip it and started "explore namma karavali" from Udupi.
The path ahead (part 1):
Bangalore - Udupi - kundapur - maravanthe - Bangalore
Day 1- Manipal - malpe beach hopping.
Day 2- Barkur village -Kundapur- Marvanthe.
Day 3- Udupi temples- padubidre beach.
Leave your mark here!
1. malpe beach- for some fun time with people gazing and cliched water sports.
2. Malpe sea walk- relax with the view of far flung islands and moving fleets.
3. Padukere beach- to suit your solitary.
4. Udayvara beach- for a peaceful dip in the ocean and unmarred sunset.
5. Mattu beach- a morning with the fisherfolks and their fishing creel.
6. Kaup beach - for a classic "light house on a hillock".
7. padubidre beach and padubidre endpoint - new addition and second "blue flag beach" in Karnataka.
8. kodi bengre beach - for some brackish mangrove backwaters.
9. kodi beach delta point & kodi sea walk - a somnolent peninsula to awaken the loner in you.
10. Maravananthe beach- a roadside seashore where your journey meets the destination.
11. Barkur village: a sleepy village with verdant fields and some ruins.
Must see places:

1. St Mary's island:
It was a half an hour ferry ride to the Far flung island from malpe sea walk. The coconut trees like a necklace on the shoreline, sparkling white sand and shells like fresh snow. The pentagonal pillars like mesmerizing enigma and the crushing waves adding to the danger. St mary's island truly feels out worldly. 88 million years ago these basaltic pillars were part of Madagascar when India was a still part of the subcontinent. The tickets can be brought from the government managed counter near malpe sea walk. Be aware of the private places who try to scam the tickets for more price.

Price: 600 Rs per person.
Timings: 2 trips per day at around 10:00 am and 2:00 pm.
Duration: 2 hours.
How to get there: A cheaper way to get there is by a 10rs local bus ride from Udupi to malpe beach ( not malpe Beach Road) and half-hour walk from there. Faster way would be a 200rs auto from the bus stand to malpe sea walk.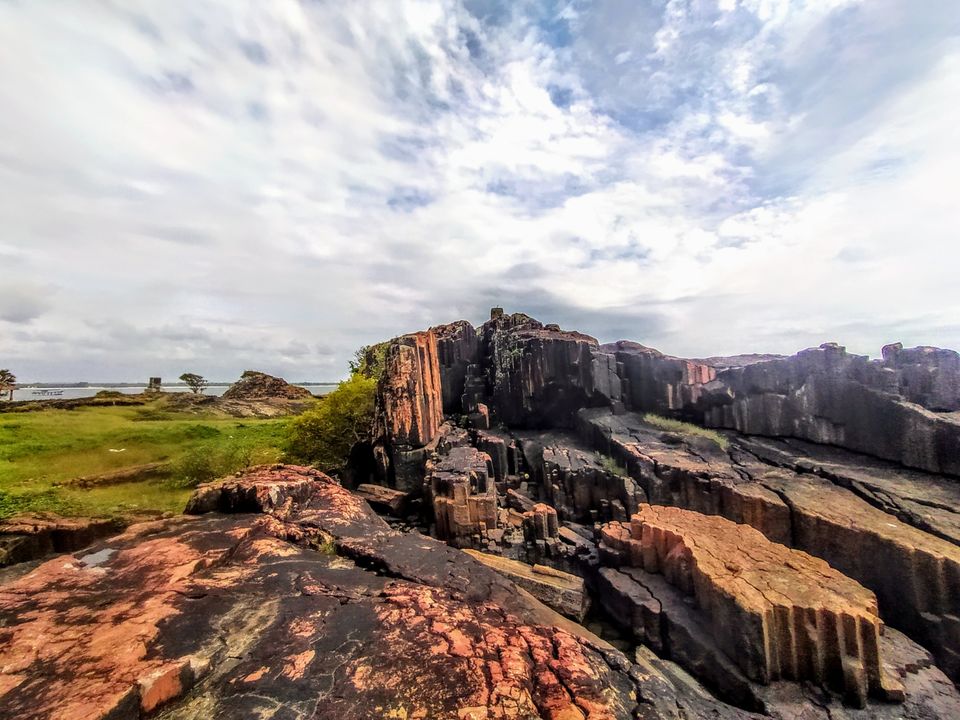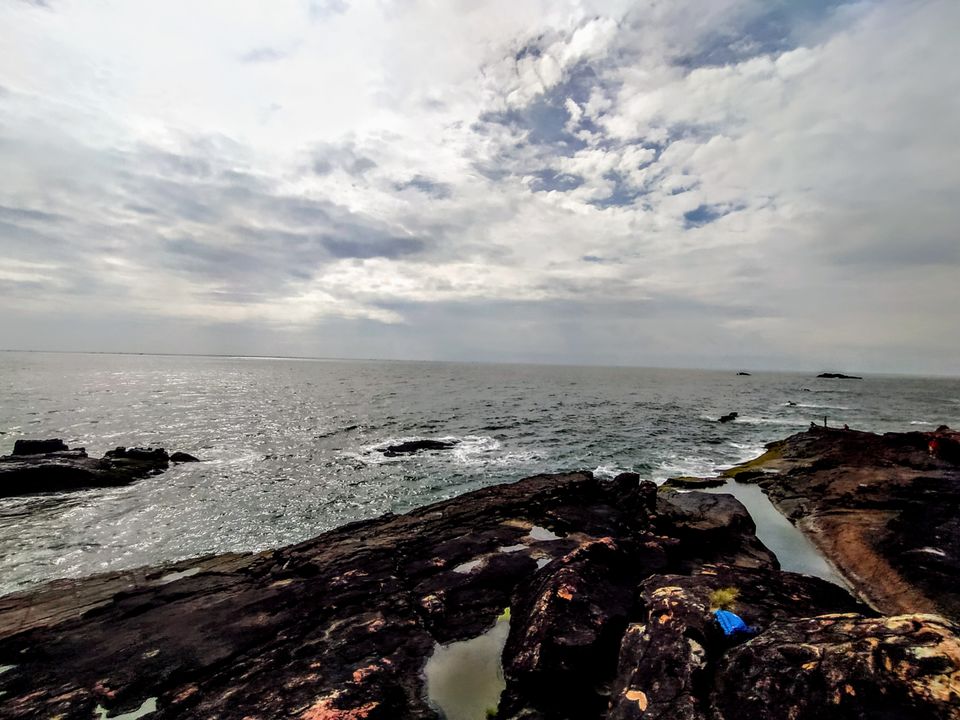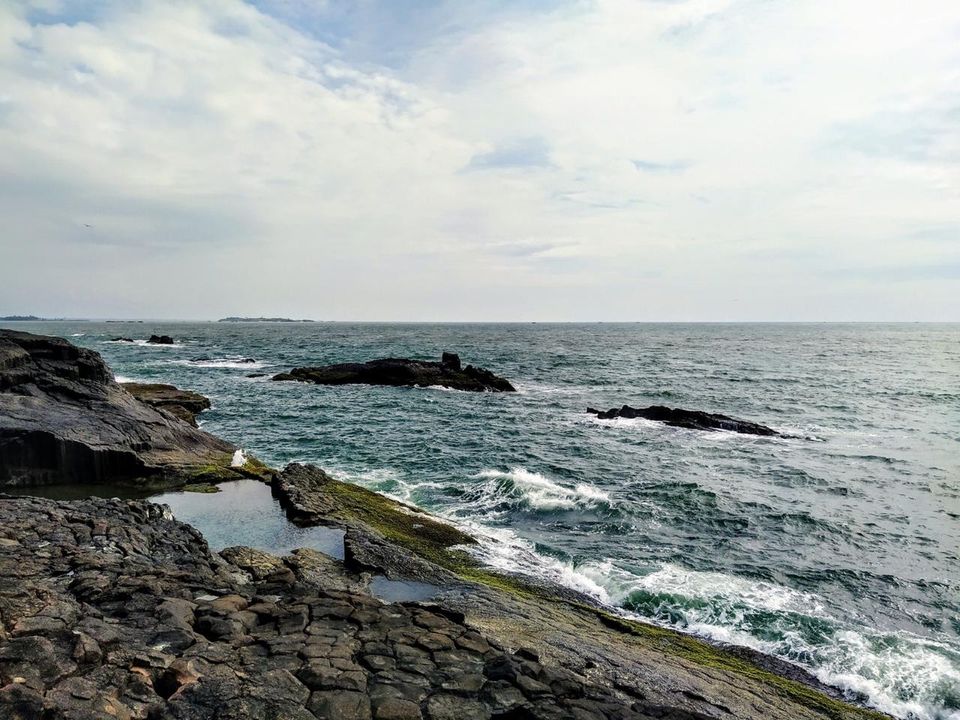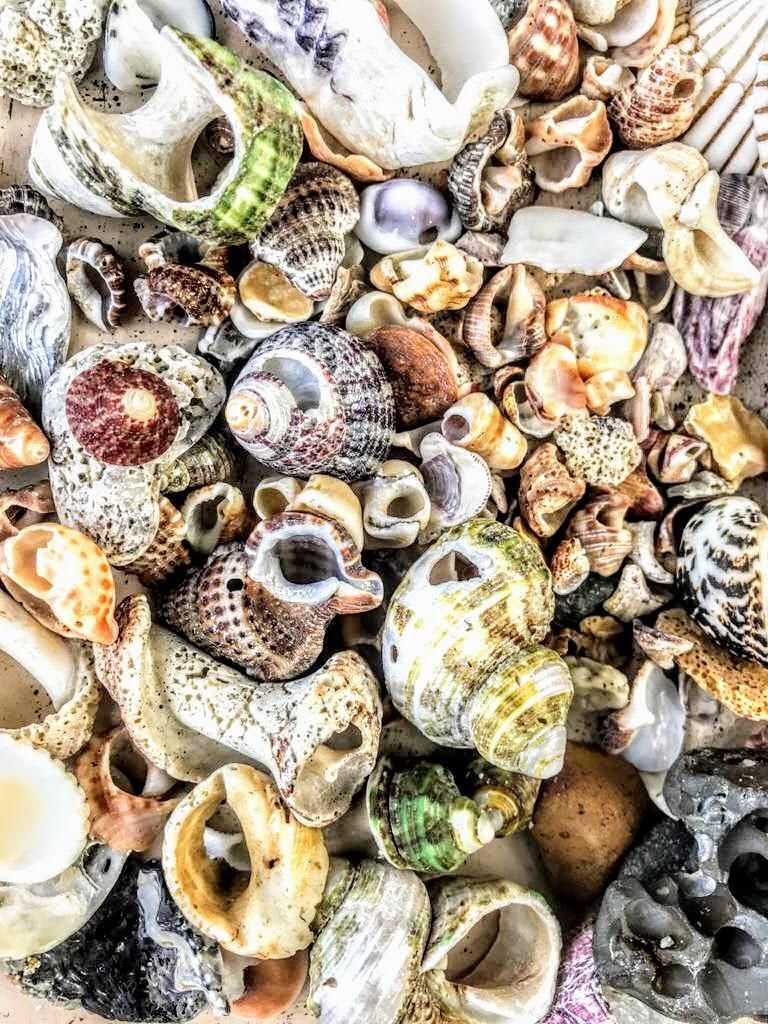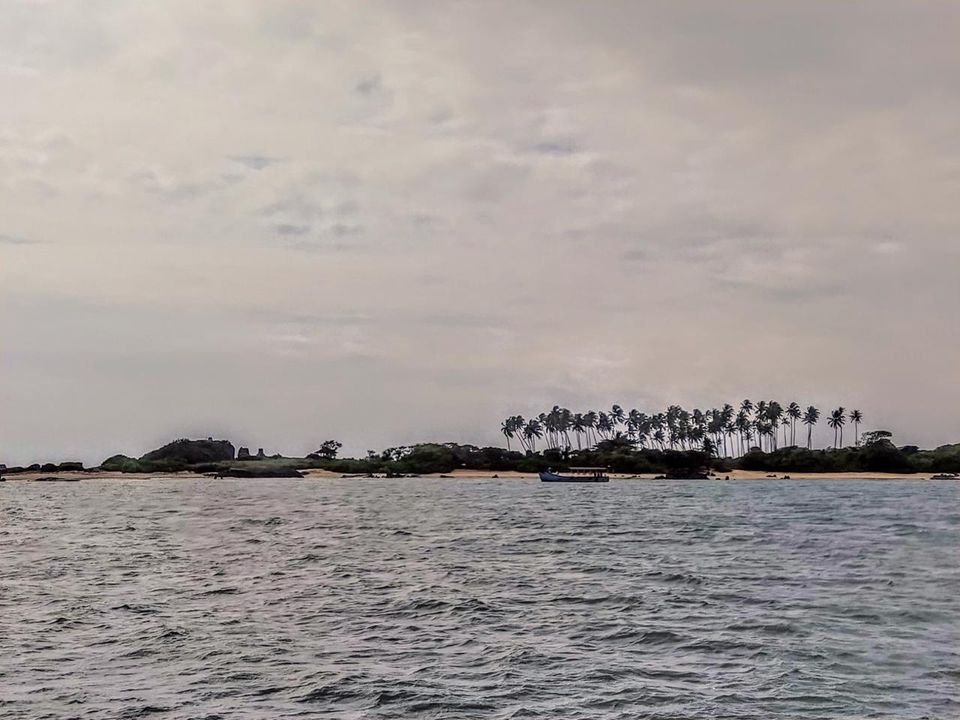 2. Kaup beach and light house:
Tad commercial and surprisingly clean this long stretch of beach is ideal for an evening walk while munching on lemony bhel puri with the beacon from the light house shimmering the gentle waves and the adorable sand bubbler crabs scurrying in your path. Do explore the less crowded and farthest regions of the beach. The black and white light house on the hillock and scattered boulders near the backwater lagoon makes the entire setting exceptionally picturesque.
Light house timings: 4:30 pm to 6:00pm.
Price: 20 Rs entrance ticket.
How to get there: There are very few direct local buses from Udupi to kaup bus stop and a short walk to the beach. You can also take a bus to pithrody udayvara half way and continue in auto.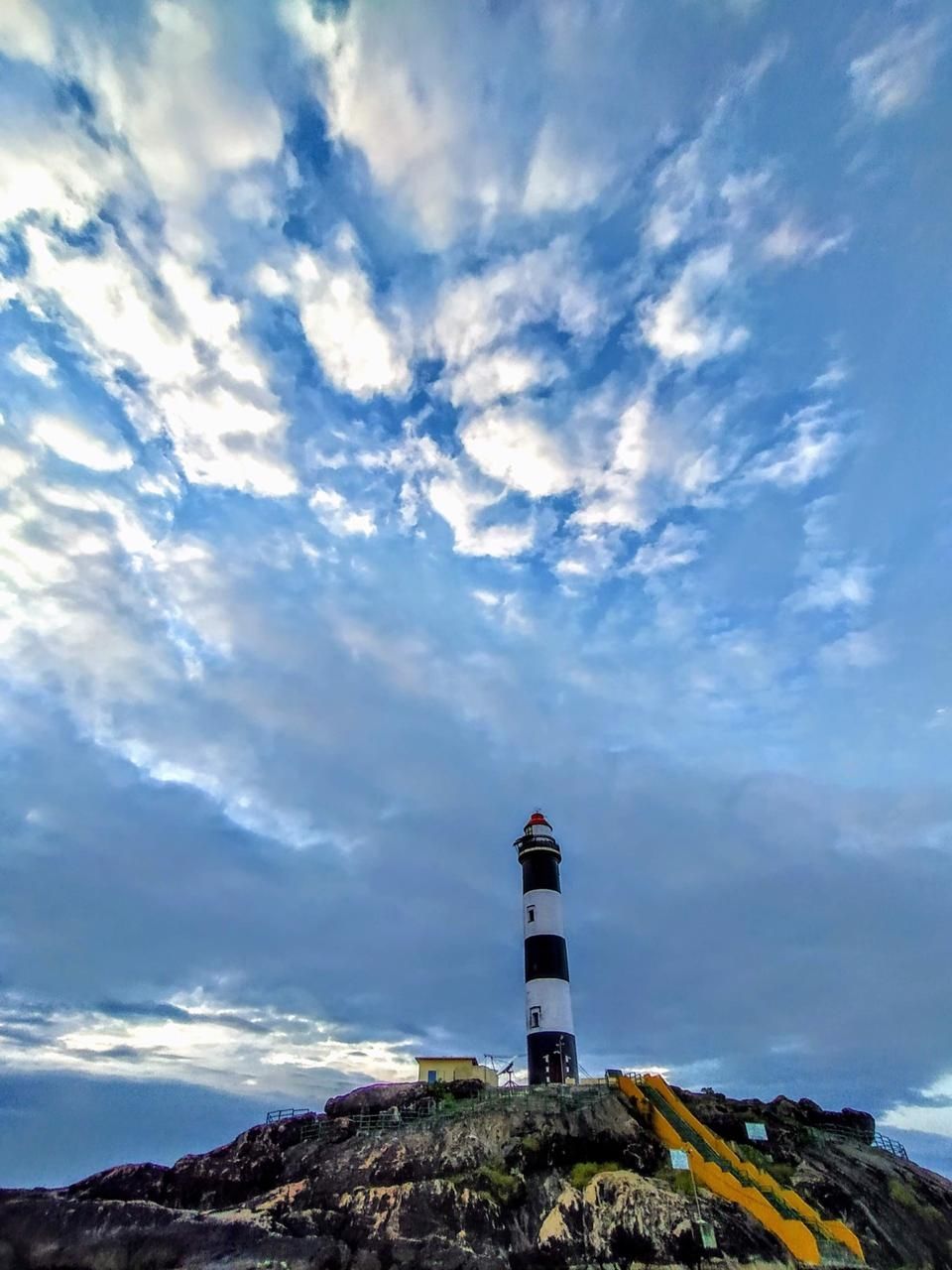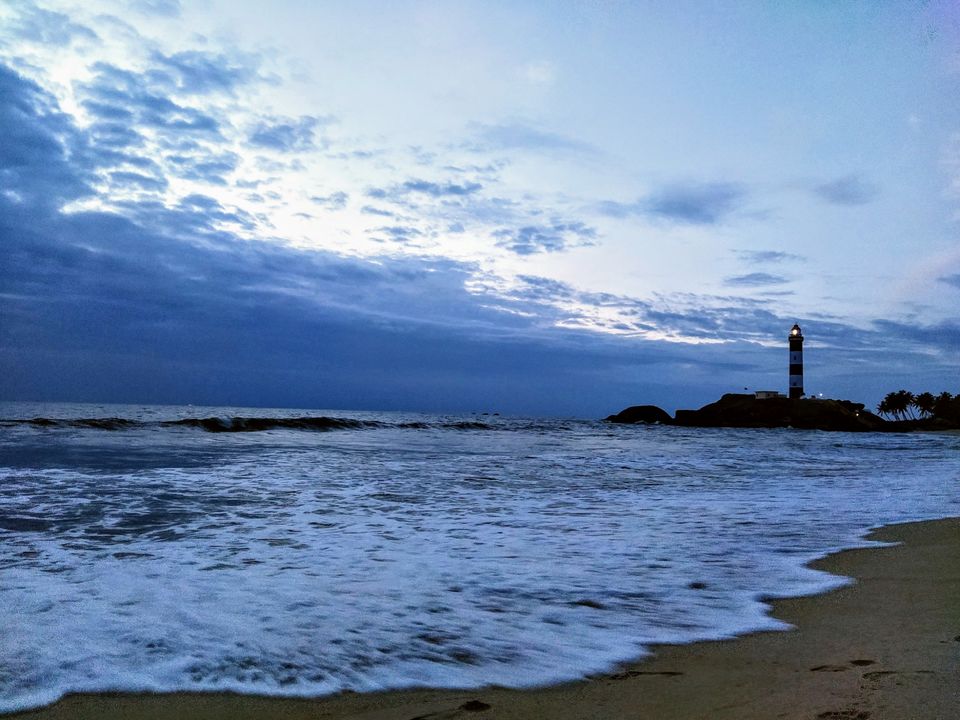 3. Padubidre beach and Padibidre endpoint:
Imagine a bright red gravel path swathed in emerald grass leading to a pristine beach of frolicking waves on one side and contrasting calm backwaters (of shambhavi river) on the other side and a distant delta where they meet. The beach swings, lounge chairs, hammocks underneath the pleasant shade of pine trees overlooking the horizon, padubidre beach is truly an extravagant beach experience minus the hefty budget. On the last day of our trip we decided to visit Padubidre beach for a siesta under the slanting coconut trees and surprisingly stumbled upon this 2nd blue flag certified beach in Karnataka near padubidre end point. It was indeed a proud moment realizing that of 8 blue flag beaches in India 2 were in Karnataka and part of my itinerary. After a short walk on the dunes like sand bed to the delta (end point) one can catch a glimpse of Sasihitlu beach of Mangalore (17km from padubidre)
Price:
Entrance 20rs plus additional charges of minimum 10 to 20 Rs to use the other amenities on the property like changing room, rest rooms, lounge chairs, beach umbrellas and lounge chairs. However it is absolutely free if u just wish to sunbathe on the soft sand and let the nature take it course.
How to reach:
30 km from Udupi city, one can take local bus headed towards Mangalore and get down near Padubidre post office and continue in auto.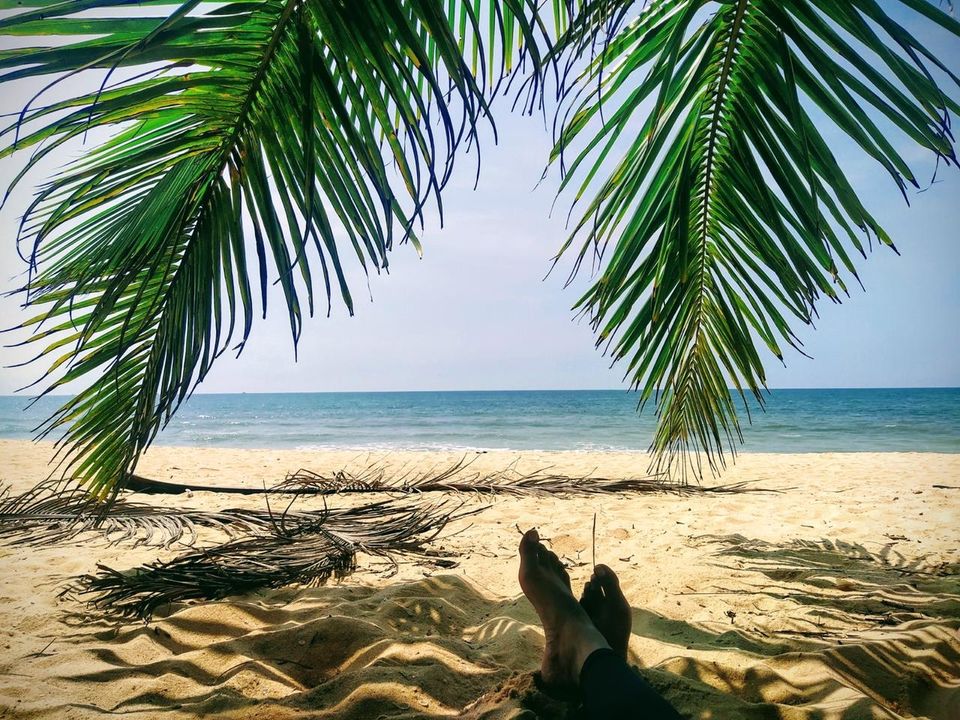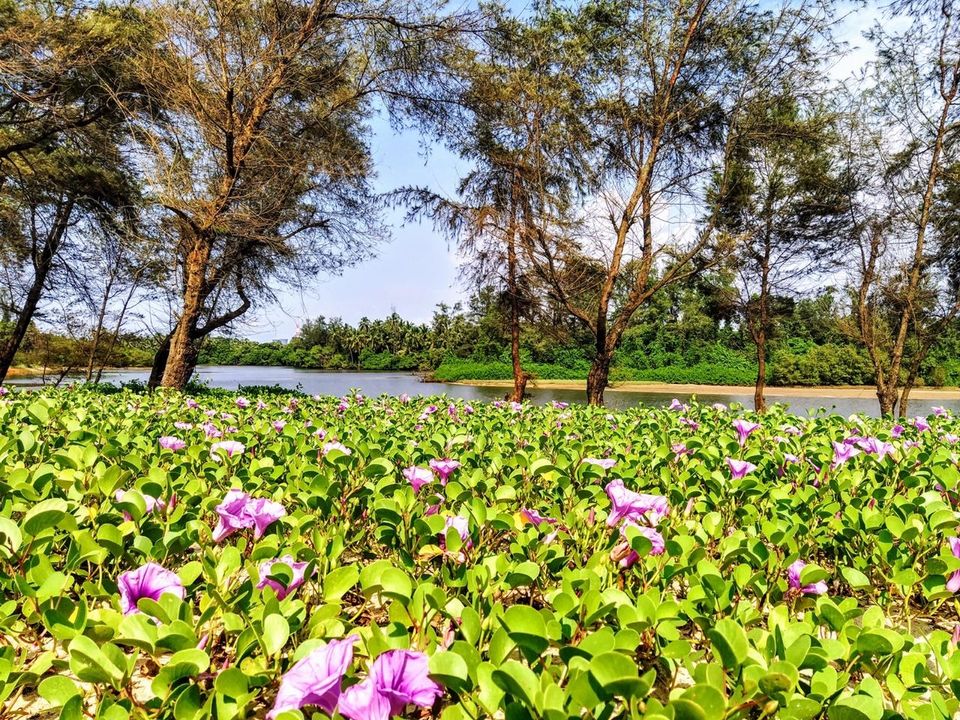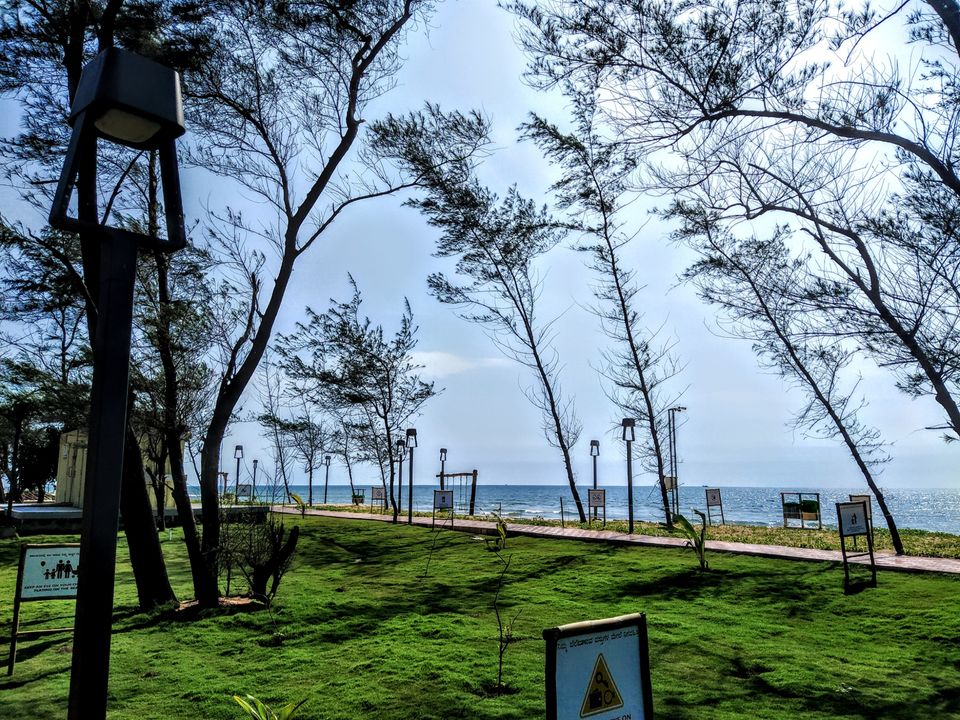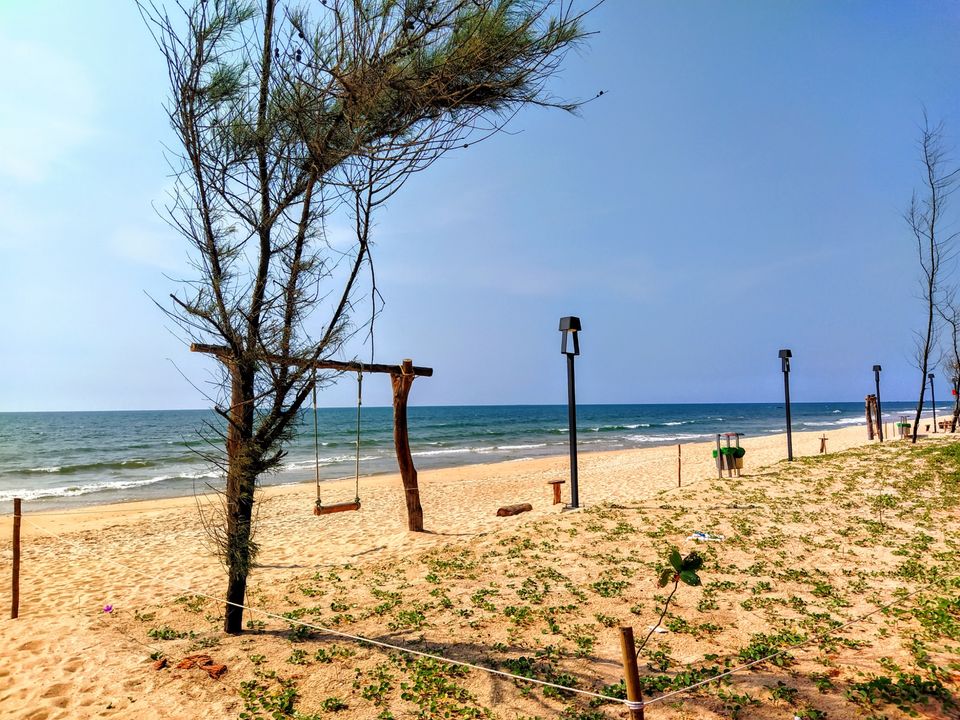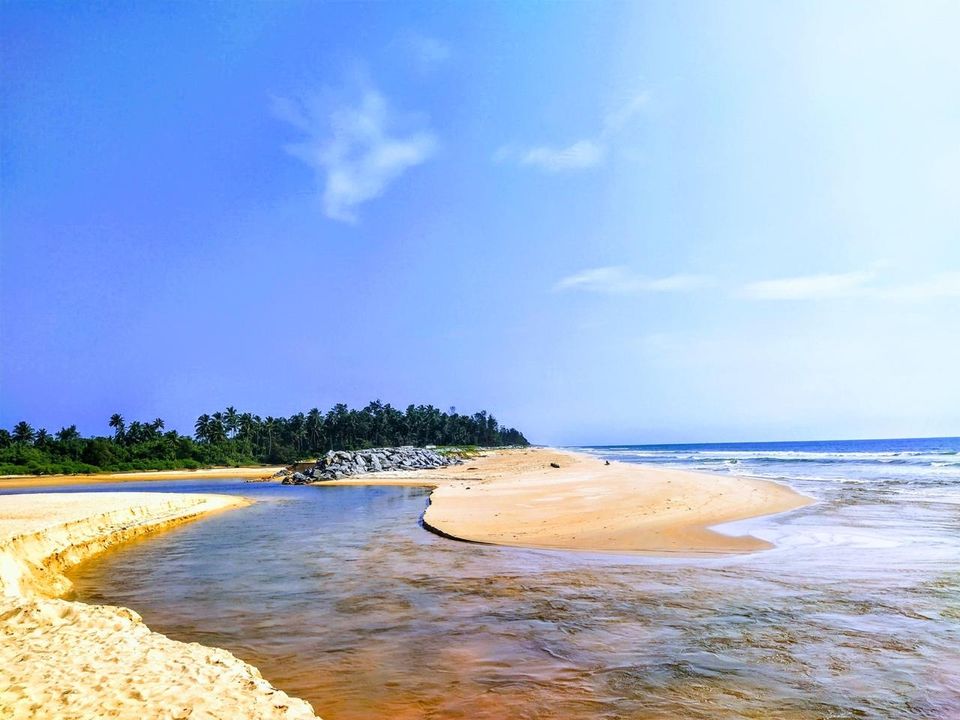 4. Kodi beach and Kodi sea walk:
Kundapur is a charming village giving an uninterrupted glimpse of life in a coastal town. Kodi beach in kundapur is untouched, providing a crude experience unlike other beach. You may not find shacks or stalls or changing rooms or interesting crowd. But the unending stretch of the waves ebbing on both sides, fishing boats parked on shores and the local crowd going about their daily routines was truly fascinating for a city rat like me. The light house offers a panaromic view of the seascapes and village huts by the backwaters. The view point of Kodi sea walk would be the best place to be deserted with your thoughts in the peninsula of the Arabian sea and the gangoli river back water. Similar to tarsi beach and marvanthe (16 - 25 km from kodi) this is a drive along beach making it hard to focus on the road. Both the beaches have undergone extensive change over last 5 years due to road expansion projects which has unfortunately ripped of its rudimentary features. Nonetheless the age old practises of the localites have still managed to keep the naivety alive in kodi beach- kundapur.
How to reach:
Many buses are available from Udupi bus stand to kundapur followed by an auto ride to either the sea walk or the beach.
Light house timings: 4:00 pm to 5:30 pm.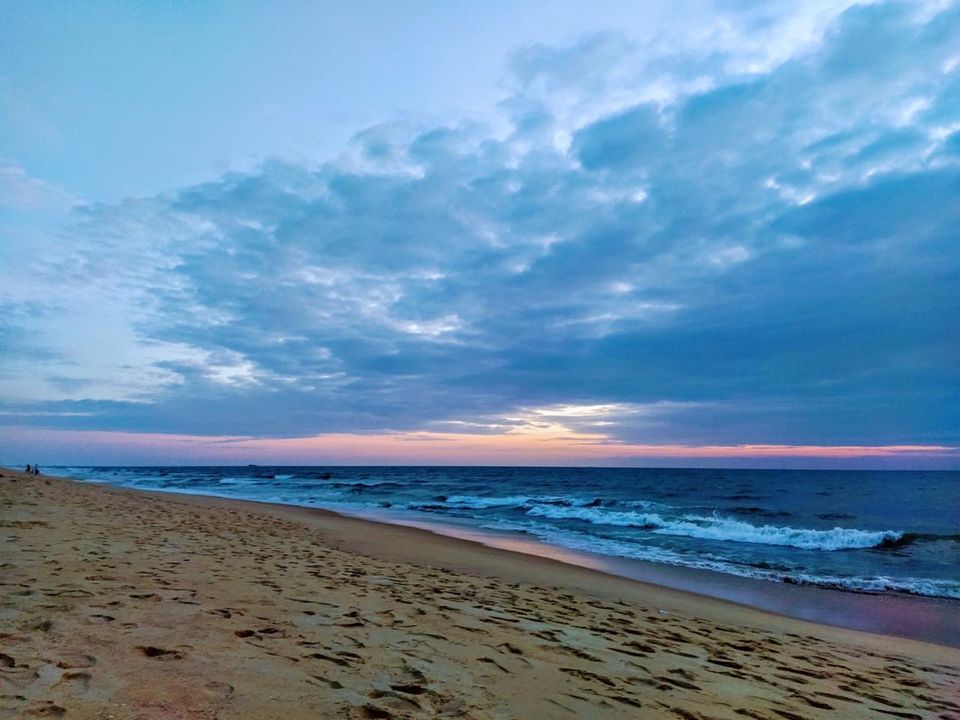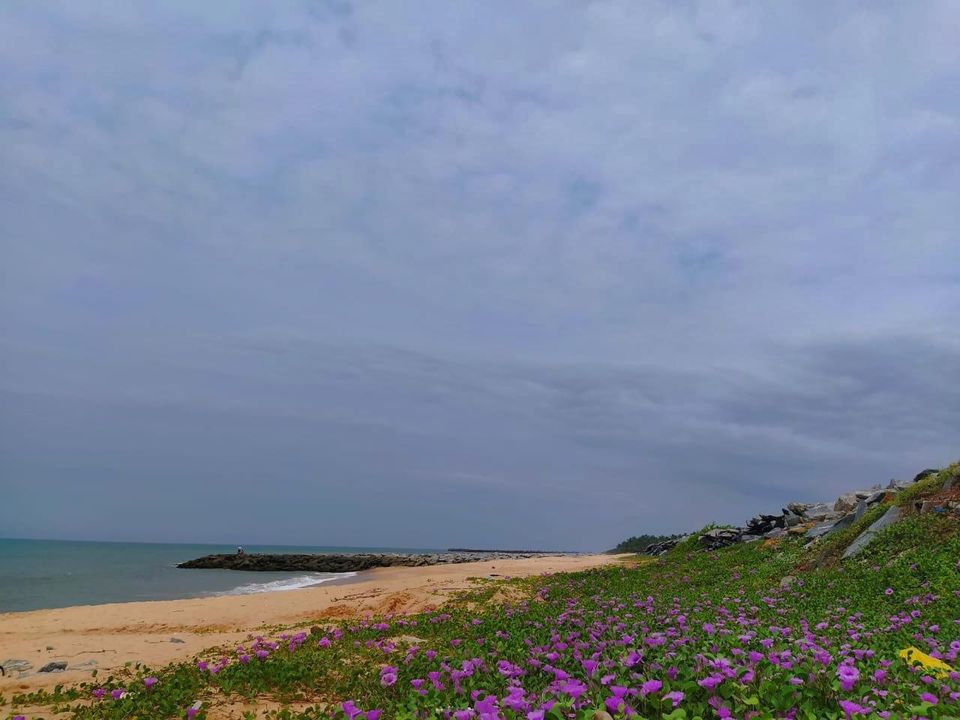 Where to stay:
Looking for a cheaper stay option was a challenging as Malpe is not so popular on a back Packers list. While rummaging through google map I found a thin strip of land sandwiched between the backwater and Arabian sea in Malpe. It was zone 51. On a shoe string budget I settled for pitched tent instead of home stay. With no concrete walls around it was more pervious to the sounds of rumbling waves. The rustling backwaters and cackling crickets played symphony to my dreams for 3 nights. Satva camp stay is another option close by. There are lot of expensive stay options in the same lane. Tucked away from the chaos of the town with just a small street separating the beach from pithrody backwaters, this area of Malpe would be the best place to stay.
Cost for the stay: 1200 Rs per day for on double sharing with breakfast.
Contact number: 9449269604
How to reach:
One can take bus to malpe beach bus stand and continue (7.8km) to padukere pangala road in auto.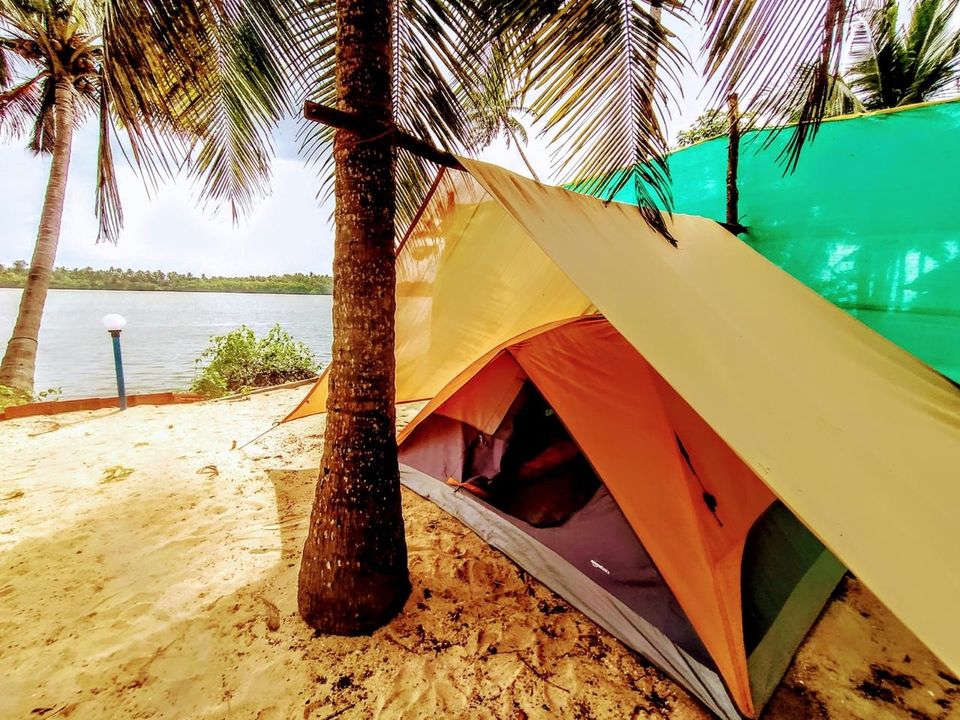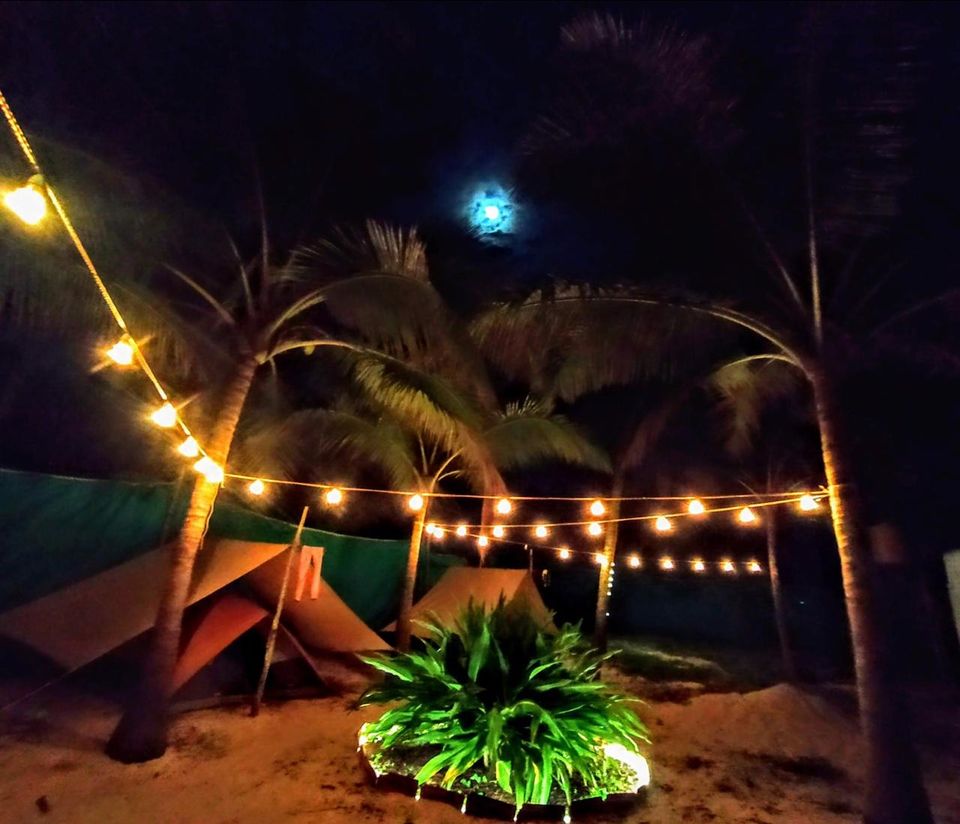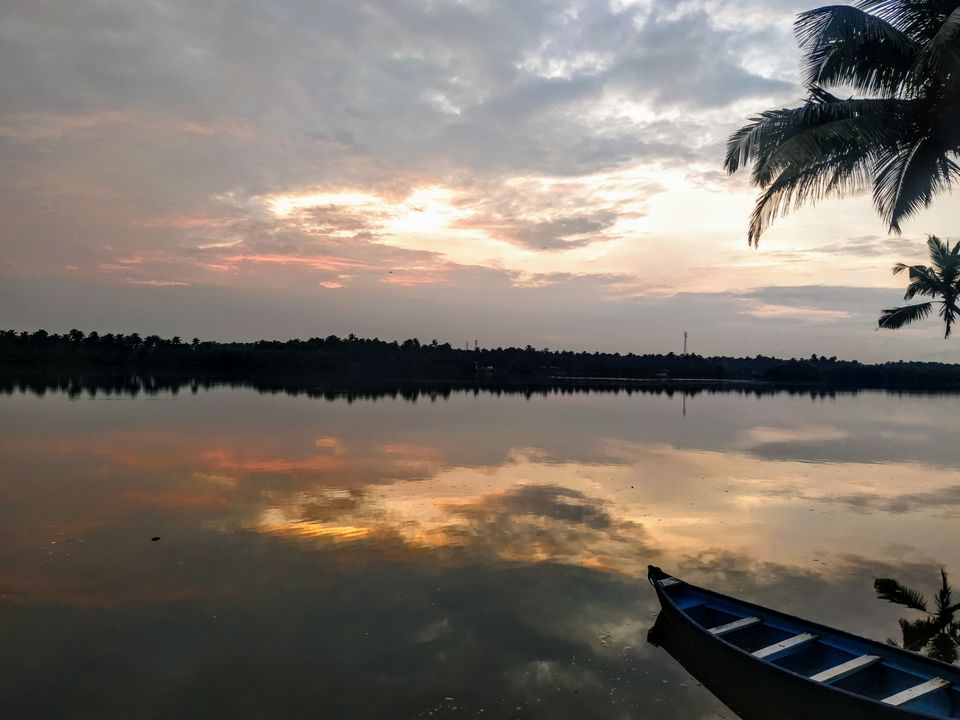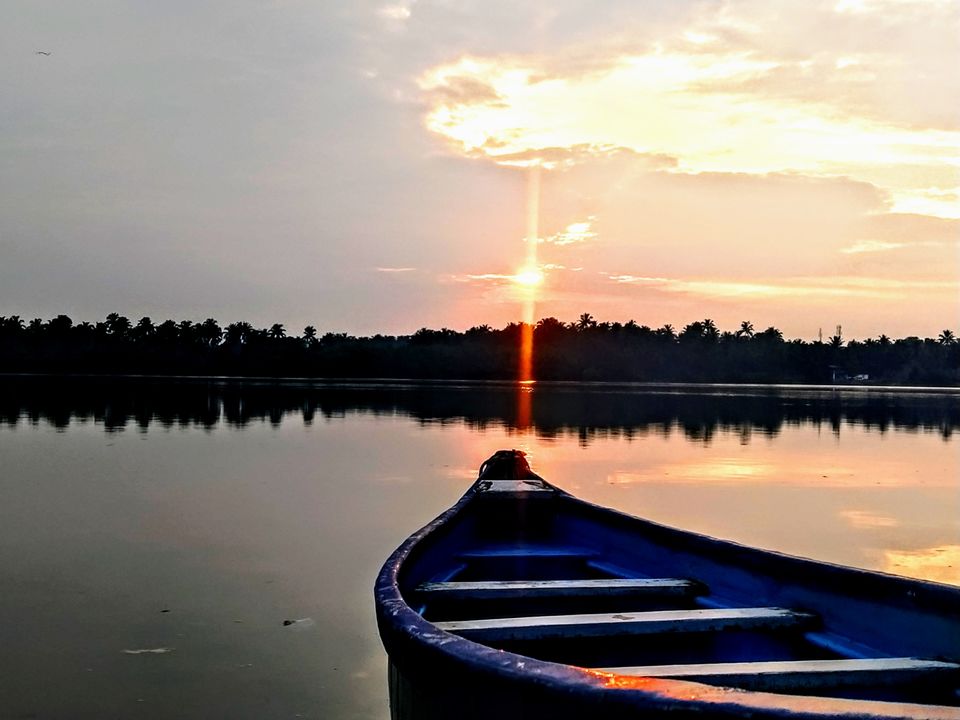 Off beat things to do
1. Go astray In Barkur village:
Enroute to kundapur on NH 66, about 20kms from Udupi there stood a weather-beaten archaic entrance on the right. It was calling out to me and was hard to let go, so I took a detour! Little did I know that I had stumbled upon an ancient and historic city which was long ago capital of aluva rulers and province of vijayanagara empire. Once home for 365 temples (a temple for each day) and 20 acre fort this quaint village on the banks of sita river is now just a reminiscent of ruins and handful of temples dating back to 9th century. The barkur- brahmavar bridge over sita river, Katthale basaddi and chowlikere ganapati temple are some of the main attractions. But just driving through the narrow roads of verdant fields and temple houses took me back in time. The small pathway leading down on the left, before entering the bridge opens to the bank of the river and exposes the old houses muffled in the rich greenery. Going astray is the only way to explore Barkur village. (https://www.newskarnataka.com/exclusive/The-ruins-of-a-long-lost-kingdom-of-glory-Barkur)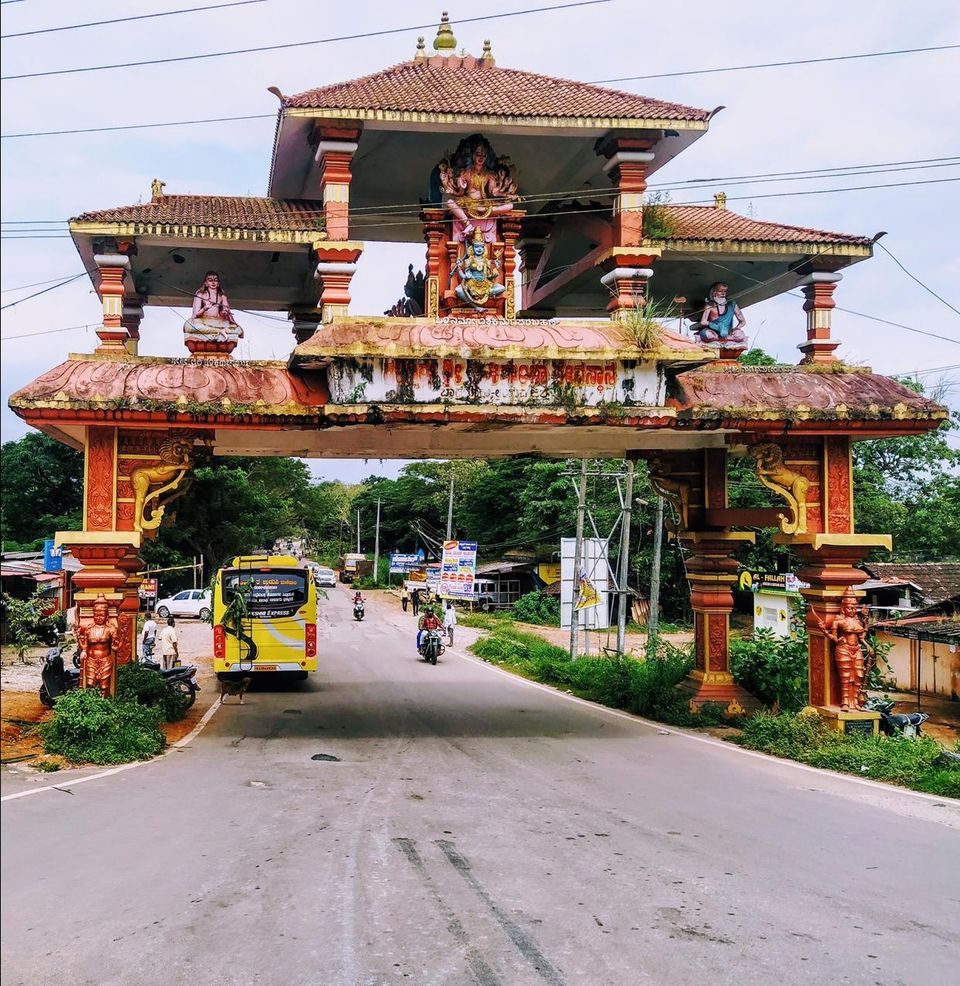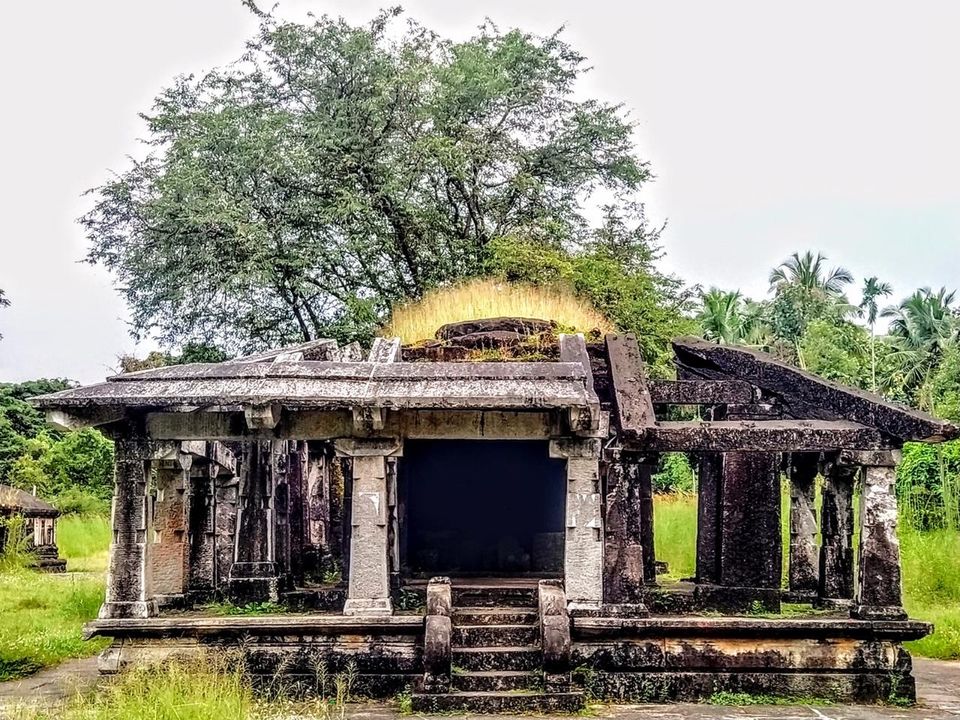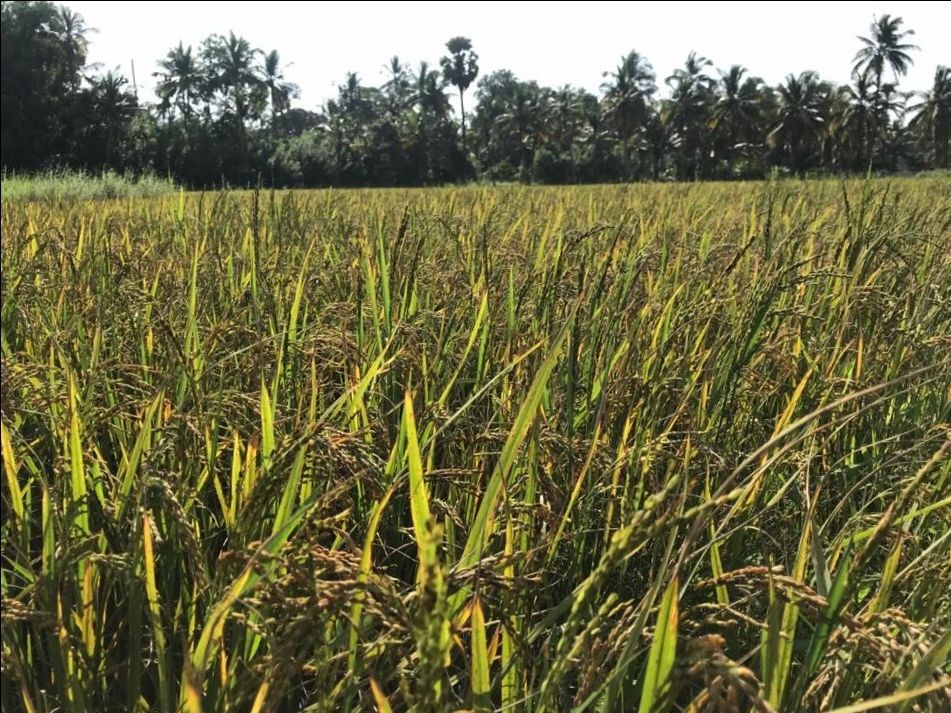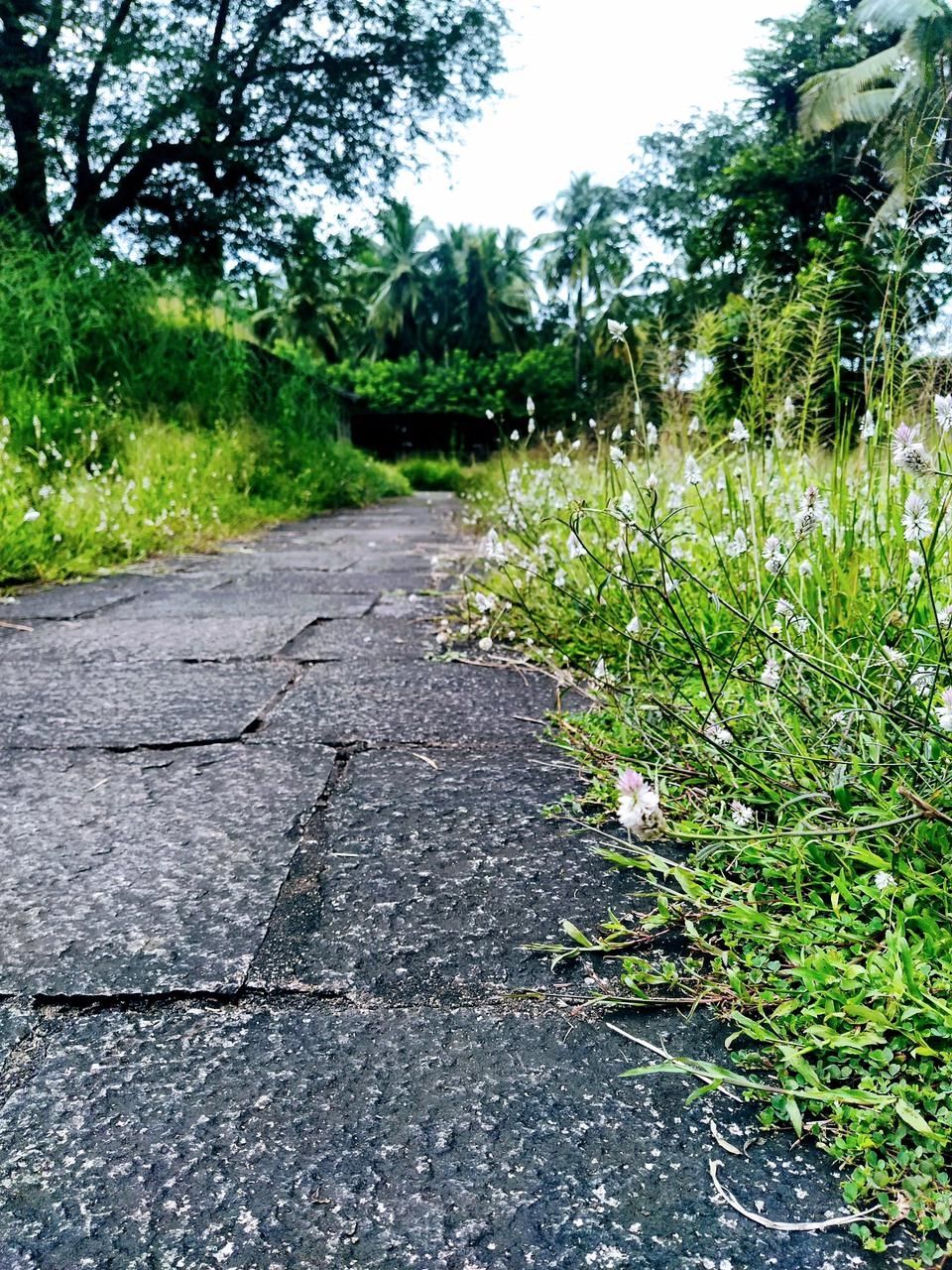 2. Beach hoping along padukere- pangala road.
Don't you just hate it when the sounds of the ocean and sea is interrupted by chattering bipeds and whistles from the coast guards asking you to step away from the waves. The soul satisfying thing about less commercialized place is that there is less human intervention and no ridiculous borders or unreasonable rules. Beach hoping along the 7 km stretch of padukere pangala road from padukere beach to udayvara beach to mattu beach provided me with one such experience. Without having to spend senselessly for the experience of a private beach property, I was able to find my own slice of utopia. A dip in the ocean during the mornings, drifting away watching mesmerizing sunsets in the evening and the simmering waves of the calm cold during the obsidian night was like a perfect date with solitude. An early morning visit to mattu beach to witness the local fishermen and their fishing boats brimming with colorful cold fishes was definitely one of the highlight. You can also buy "toddy" in the small shops and houses opposite to mattu beach.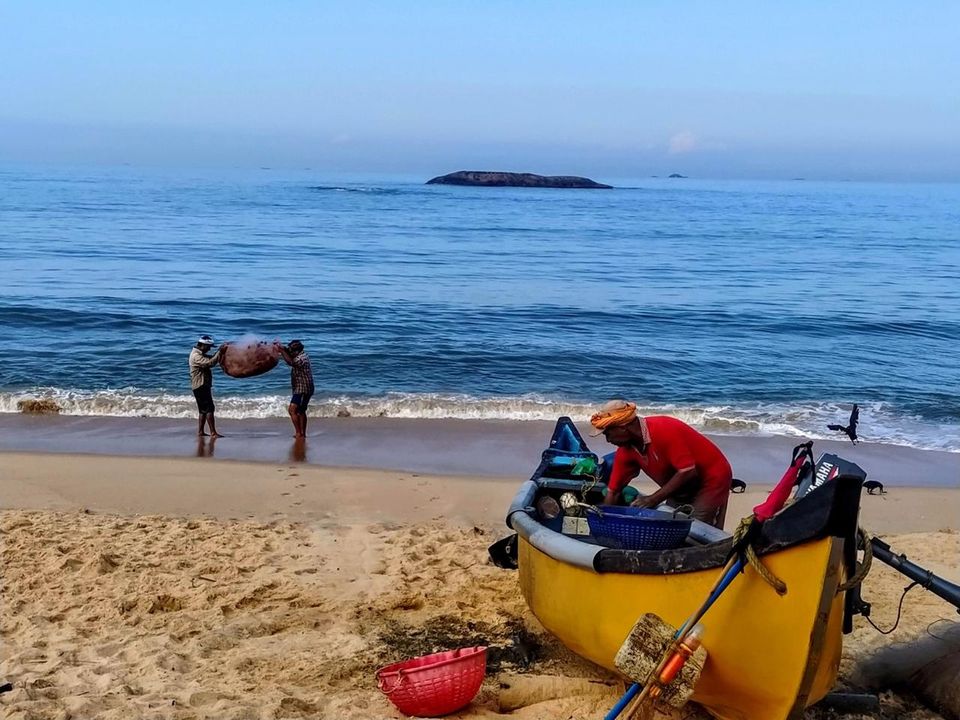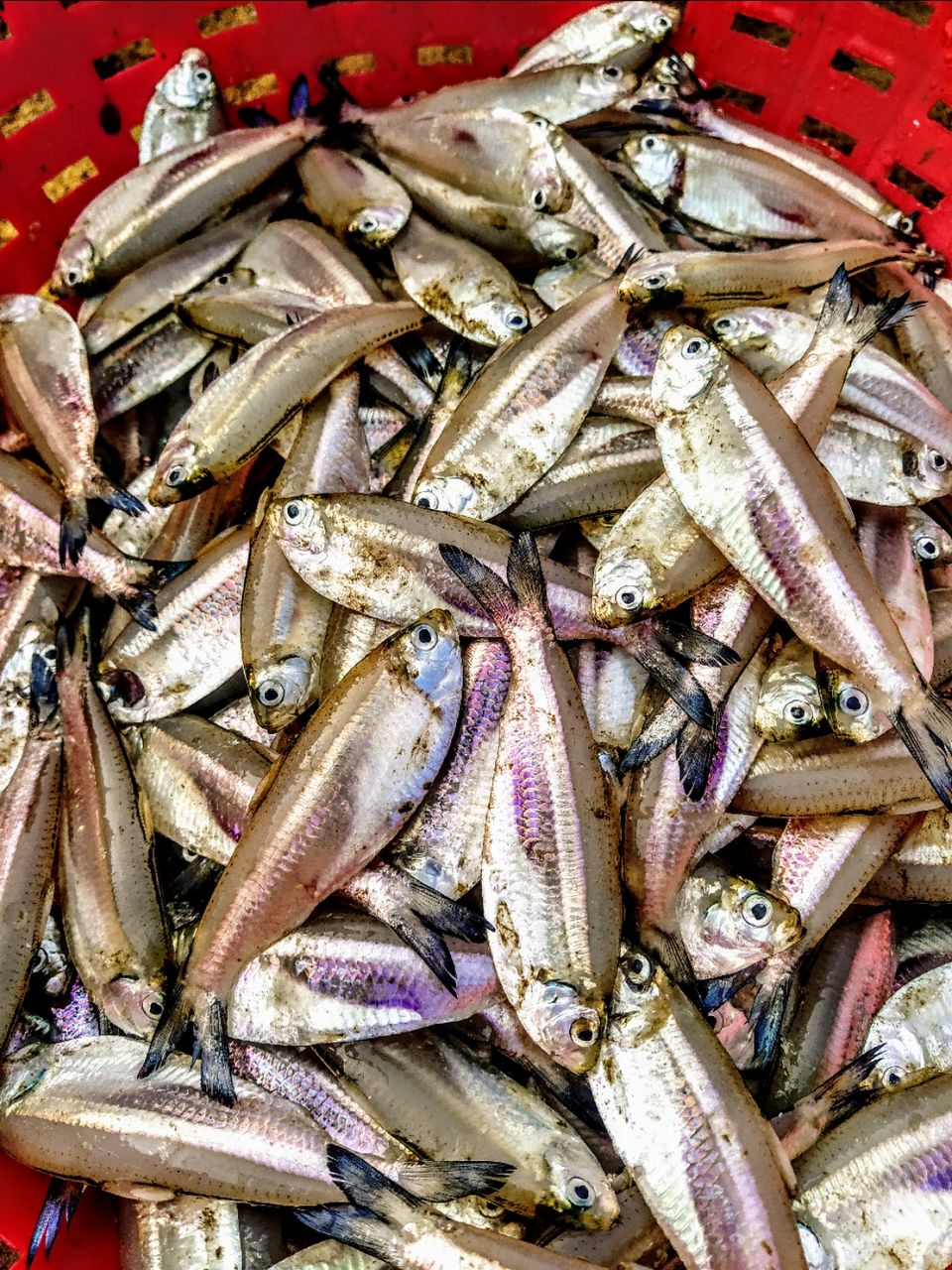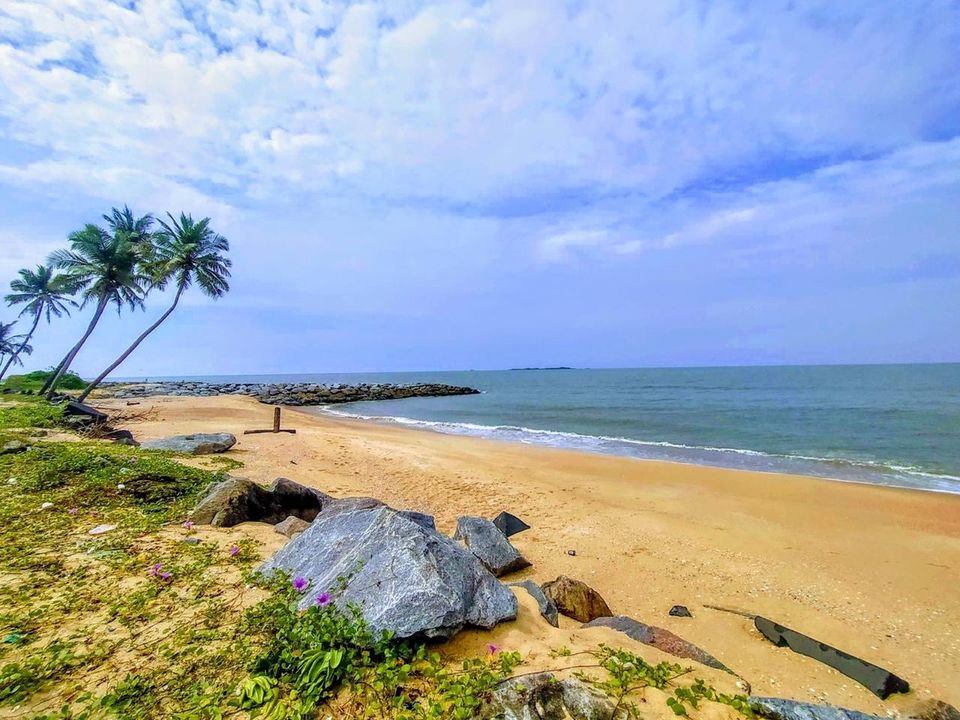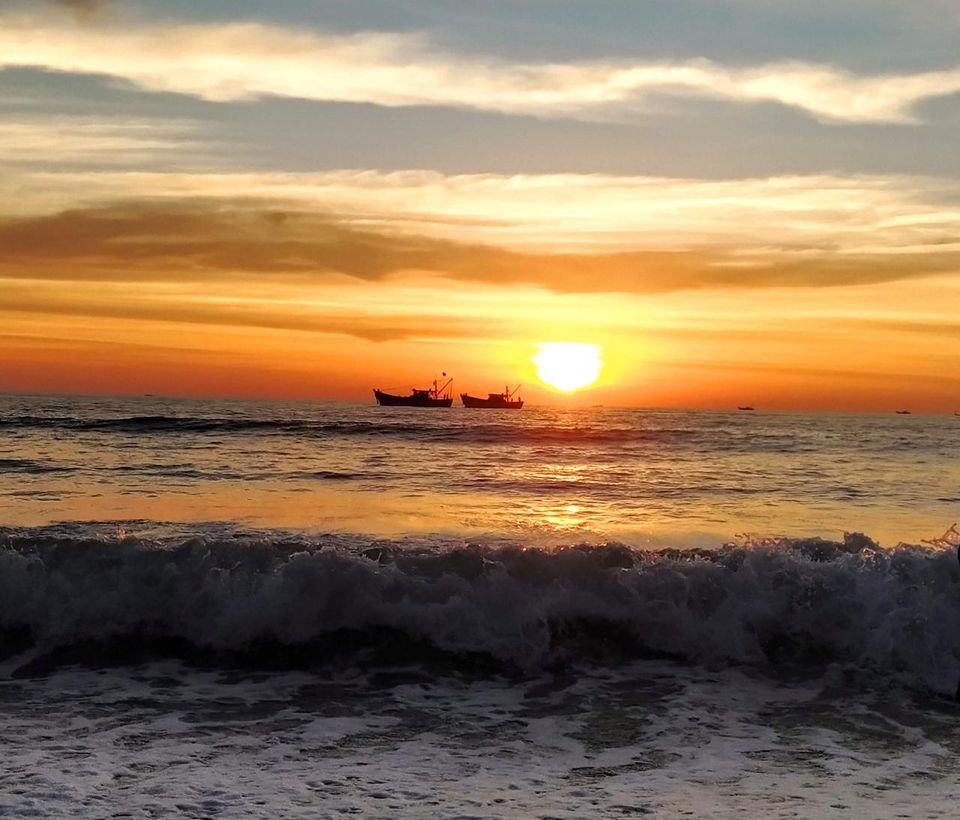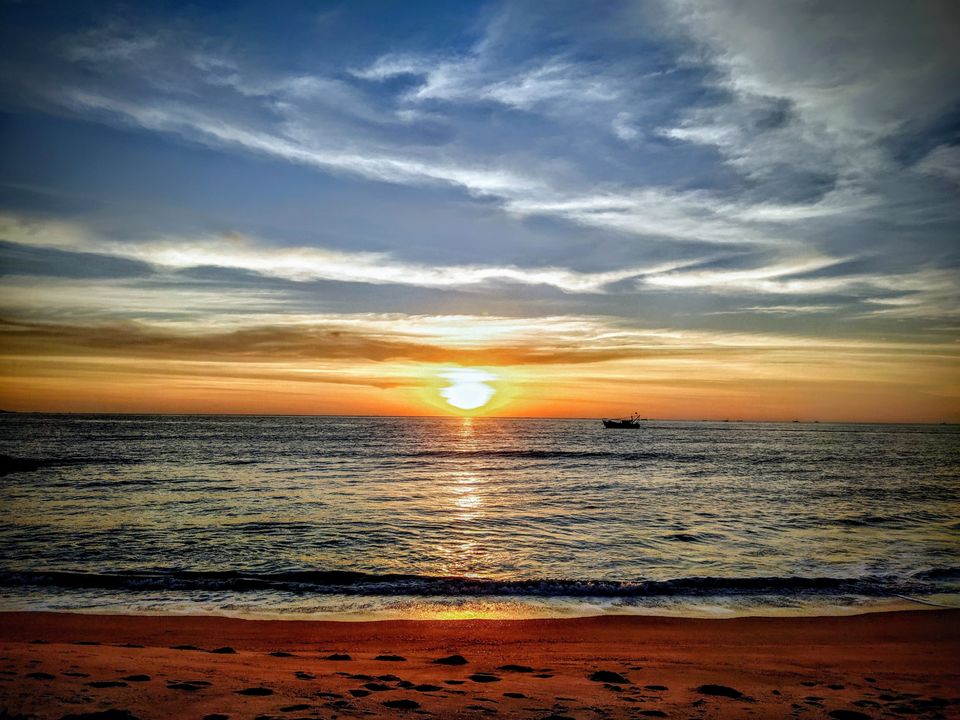 3. Mangrove plantation tours:
The unyielding eco systems of mangroves has always fascinated me. The coastal towns around Udupi and kundapur has taken up many initiatives to restore mangrove estuaries to protect their land from climatic disasters and by doing so they have achieved to create carbon sinks and coastal ecosystem. During our stay in zone 51 we discovered that they too conducted kayaking tours to the mangrove plantations in the nearby backwaters where we had pitched our tents. Canoeing around the tangled web of the mangroves and strolling on the swampy sandbed while the sun sets over the ocean was truly elating. I later discovered that kodi bengre beach / delta beach end point 4 to 5kms from Malpe beach also offers boat tours to mangrove island at cheaper price.
Cost for kayaking at zone 51: 1500rs per person. Duration: 2hrs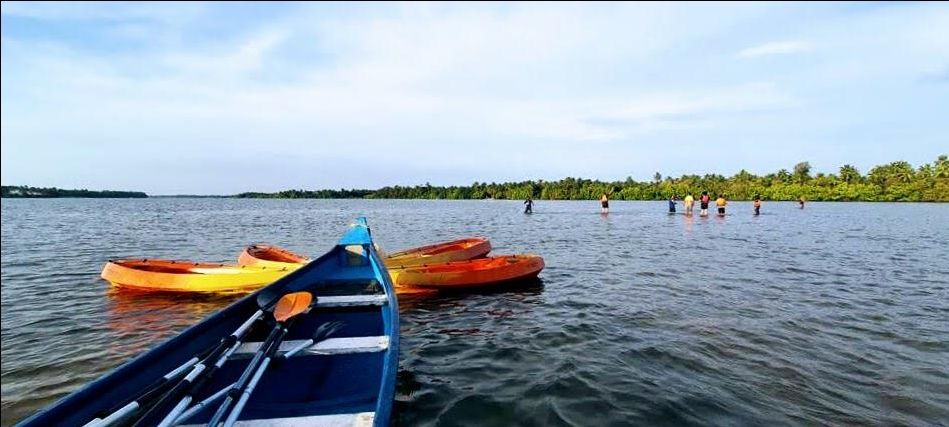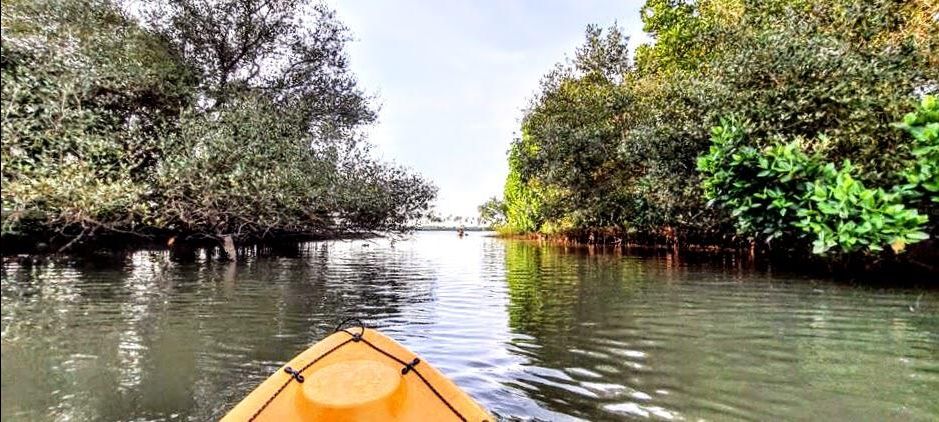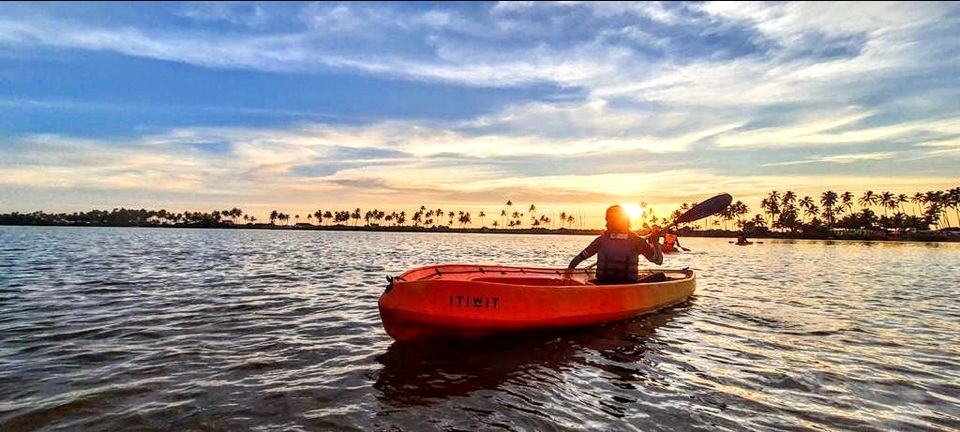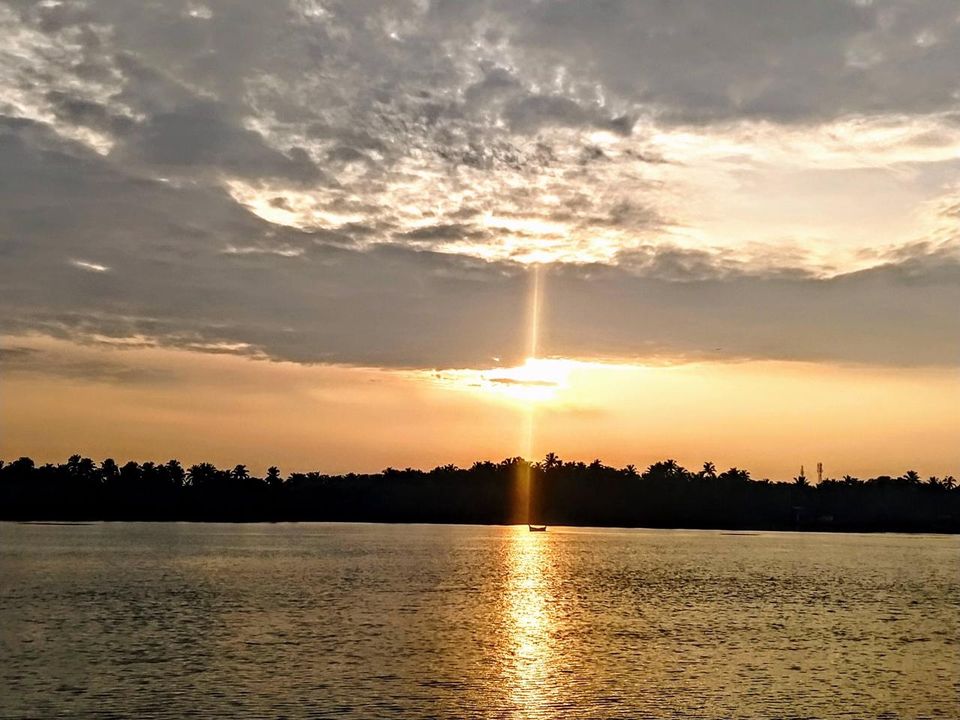 4. Ride the waves of Arabian sea.
Most of us will surely have surfing on our bucket list. For me, learning to surf is a way to be more intimate with the ocean. The sense of freedom and the adrenaline rush is totally worth the scrapes and bruises, the sunburns and the surfer's ears. The first ever surf school to open in Karnataka was Mantra surf club in Mangalore. I definitely did not expect to find it in the small town of Malpe. Kadal centre for surfing (https://supsurfindia.com) and kayaking in Malpe Beach Road and Shaka surf club in kodi bengre beach (check out their Facebook page) are known to provide best surfing lessons for beginners with 3 days and 7 days course to choose from. Unfortunately, I could not extend my holiday and this is definitely something I will come back to.
Sacred sojourn:
Sometimes, temples open up to the most beautiful spectacles in nature. Being neither spiritual nor religious, visiting the temples was not on my itinerary. But I could not deny my spiritual connection with nature and thus decided to visit the infamous Udupi shri Krishna math and Sri Indrani Panchadurgeshwari temple located on a small hill. Just like most of coastal town, there are lot of temples at every corner rich in religion, culture and ceremonies in Udupi and Malpe.
Get around:
Easiest and fastest way to get around would be via own vehicle. Although there are local buses and autos to most of the places, taking bus is time consuming and requires walking for quiet some distance. Autos are surely very expensive. After a 9 hr bus journey from Bangalore, I had to make a pit stop at Manipal - Royal brothers bike rental and rented out a moped for the next 3 days (had to be pre-booked). In malpe bike rentals are available from RR Bros. Bike rentals without pre booking.
Treat your taste buds:
Sea food, sea food and more sea food!!!. In every corner you will find local sea food shacks and stalls. Fish factory restaurant, Thimappa fish restaurant and Malpe lunch home were few names suggested by other travellers for sea food. If you are a humble vegetarian like me (lol) then a must try place for authentic veg coastal food is at Woodlands restaurant in Udupi. They would also serve afternoon prasadam in Udupi sri Krishna math if not for the pandemic. MTR and shiv sagar are some of the veg options as well.
Some more snaps...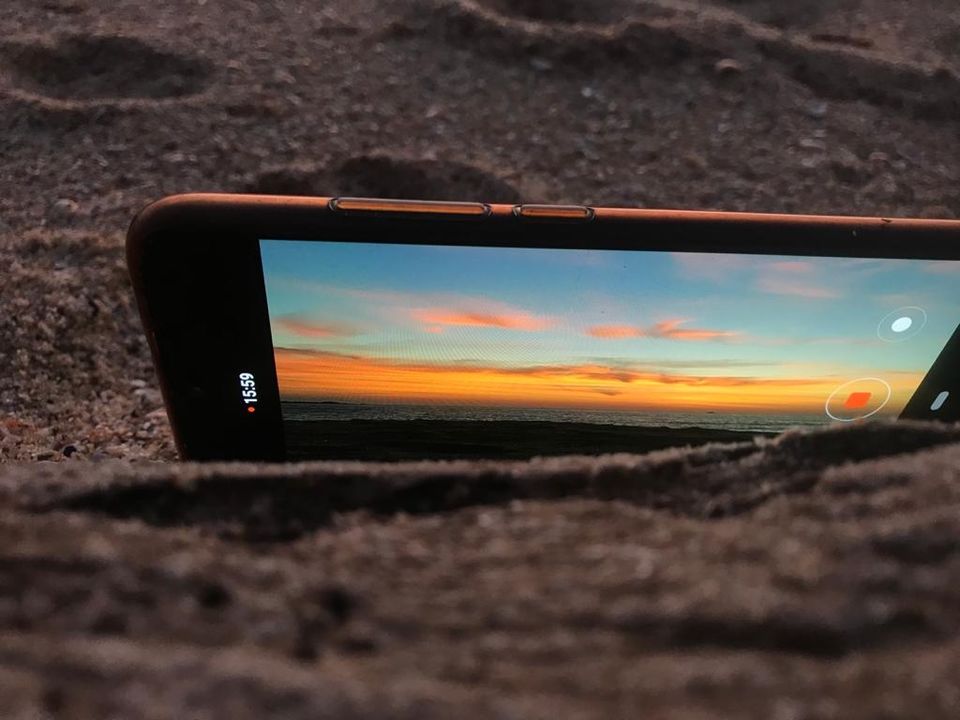 Amidst the chaos of "masks and sanitizers" I had somewhat managed to negate the social distancing between me and my travelling spirit. As I was leaving to head back, the sound of temple bells and the roaring ocean glimmering under the moon slowly faded. I couldn't wait to get started on the part 2 of "unravelling namma Karavali".
The golden trial trek, unaccessible beaches of gokarna & Kumta, lush green sanctuaries of Honnavar all to come in Part 2 of The Coastal affair.