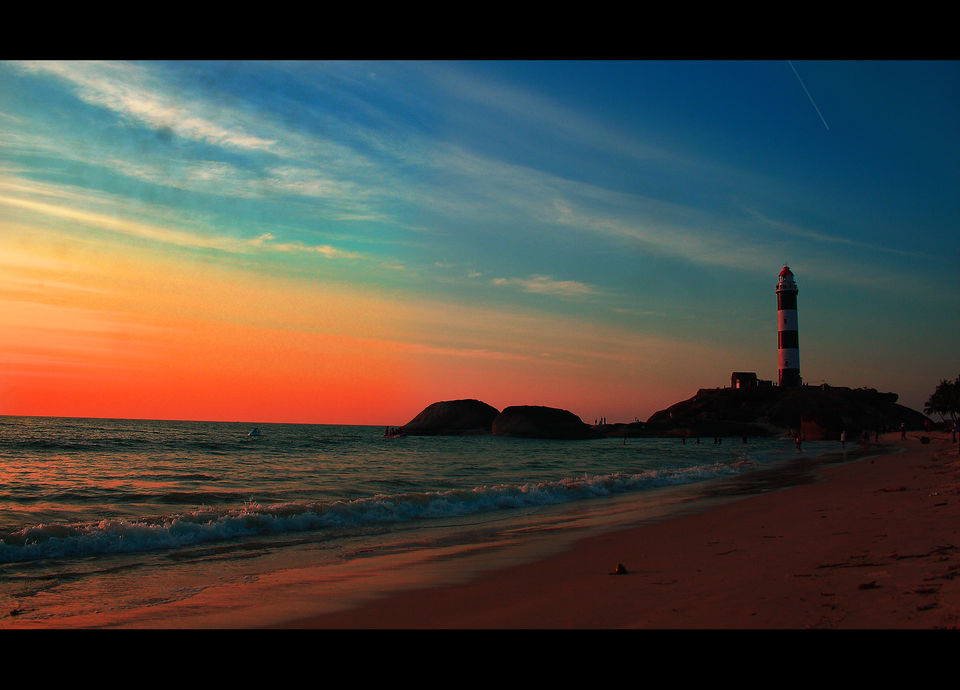 In spite of a gorgeous coastline that spreads across more than 300 km, Karnataka is still largely ignored as a beach destination. Let's face it, the only beaches we associate with the state are the ones in Gokarna. However, you'll be surprised to know that Karnataka boasts of many small, lesser-known beach towns that are waiting to be discovered. Located in the heart of Udupi district, merely 50 km from Mangalore, Kaup is one such hidden gem.
Nestled along the shores of the mighty Arabian Sea, Kaup is a town stuck in a time warp. The sleepy beach town has never witnessed swarms of tourists, hardly any locals working as guides and almost nothing has been especially built to please visitors. Kaup's main attraction happens to be the Kapu Beach–a pristine stretch of untouched golden sands and glistening waters. So if you're someone who wants to go off the beaten path on your next beach vacation, read on!
Why travel to Kaup
1. Sunbathing on Kaup Beach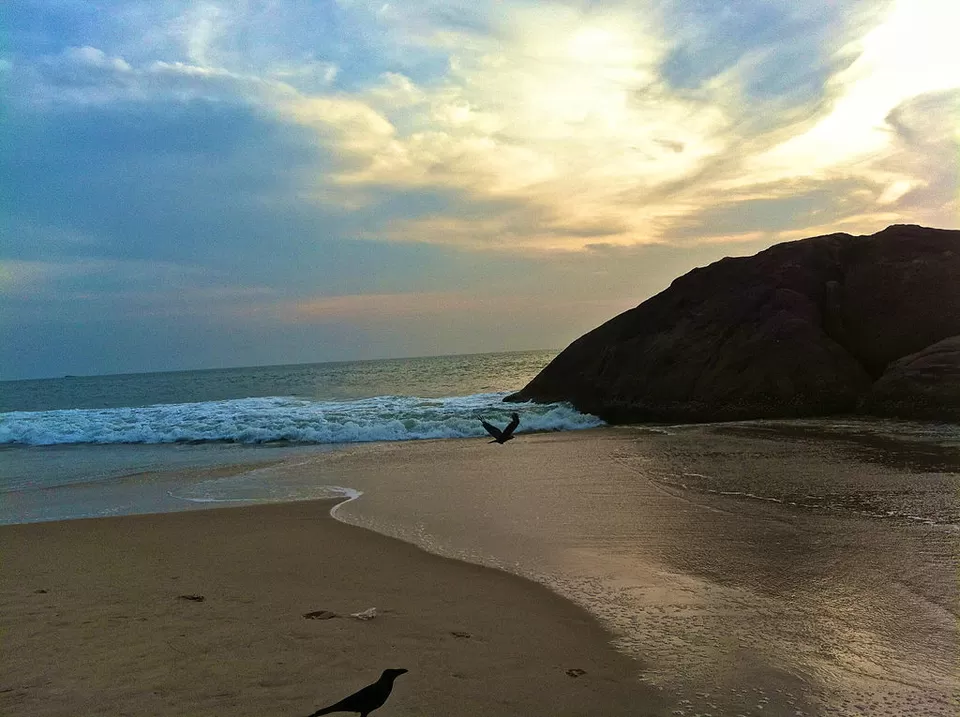 Compared with other beaches in the region, the Kaup Beach still hasn't fallen prey to the horrors of excessive tourism. The beach makes for a great place to laze about endlessly, looking into the vast Arabian Sea, as glistening dolphins make small appearances not too far from the shore. However, if you want to spot these gorgeous creatures up close, head to the beach early in the morning. A handful of tour operators offer dolphin tours, taking their boats in the calm morning waters of Kaup.
2. Climb up a lighthouse to watch the sunrise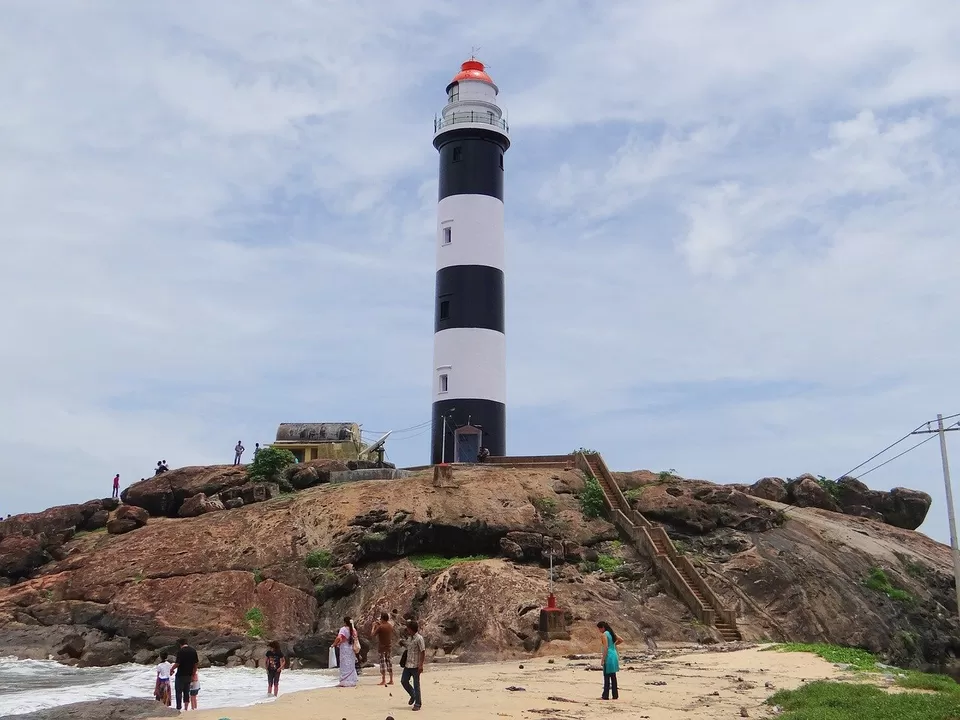 If there's one thing that Kaup Beach is most recognised for, it has to be the Kaup Light House. The iconic structure dates back to 1901 and stands tall at 27 metre from base. In addition to guiding sailors for all these years, Kaup Light House also serves as the town's most favourite sunrise spot. The lighthouse is open to visitors everyday between 5.30 and 6.30 am, allowing them to climb up and watch the sun come up the horizon with panoramic views of the Arabian Sea.
3. Go island-hopping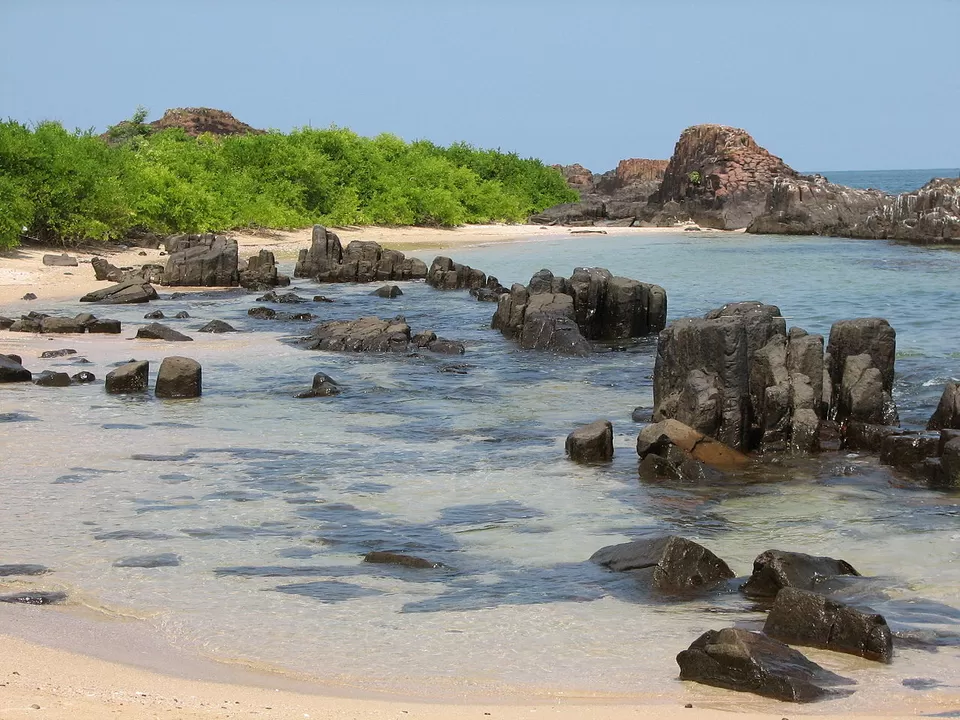 Located at a short drive's distance from Kaup, St. Mary's Island is one of those places that you should not miss out on. A group of four islands, St. Mary's Islands are known for their unique crystalline rock formations. In fact, it is believed that the beauty of these islands caught Vasco Da Gama's eyes and he couldn't help but set foot here. Drive down from Kaup to Malpe and take a ferry from Malpe to reach St. Mary's Islands.
4. Day tripping to Agumbe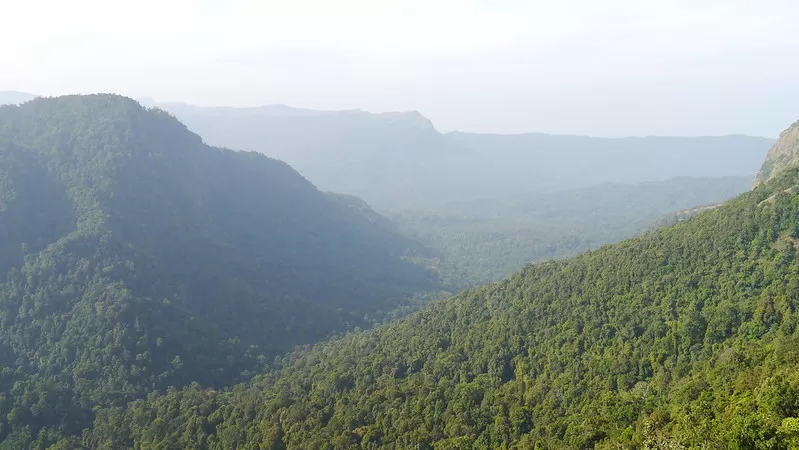 If you're done exploring the Udupi coastline and still have some time at your disposal, plan a day trip to Agumbe. The high altitude village is about 75 km from Kaup – a distance that can be covered in about two hours. Spend the day clicking Agumbe's many waterfalls, offering prayers at Sri Venugopala Krishna Swamy Temple or have a tryst with the wild at Someshwara Wildlife Sanctuary. The possibilities are endless!
When to go
The entire Udupi region experiences harsh summers, with temperatures crossing the forty degree mark. The winter months between October and March bring about pleasant weather, making it the ideal time to plan a trip to Kaup.
Getting there
Here's how you can reach Kaup Beach from New Delhi
By air:
There are several daily, direct flights starting at 5,500 that connect Delhi to Mangalore. Hire a local cab from Mangalore Airport to reach Kaup Beach in about one hour (45 km).
By train:
If you're someone who loves train journeys, hop on an interstate express to cover the distance between Delhi and Mangalore in 35-40 hours. One can hire a taxi or take a local bus to reach Kaup in one hour.
Getting around
App-based cab aggregators like Ola and Uber are yet to find a foot in Kaup. However, the beach town is well connected to other parts of the state by state-run buses, with tickets starting at just Rs 5! As for internal commute, Kaup has a decent network of local buses as well as auto rickshaws.
Accommodation
Since Kaup has a limited tourism scene, it is advisable to take a stroll through the town and pick a home-stay that suits your preference. In addition, there are also a few beach shacks offering stays right at the beach for as low as Rs 500! However, if you prefer to plan everything in advance, book yourself in one of these Airbnbs.
Alternatively, one can also book a stay in Udupi, since there are plenty of hotels and home-stays to suit travellers of all budgets. The historical temple town is only a 20-minute drive from Kaup.
Know of more such hidden beach destinations? Write about them here on Tripoto and earn Tripoto Credits!
Watch travel stories come to life with Tripoto on Youtube!