Long Drives are a stress buster for sure!. For some its on the 4 wheels, for some its on the 2 wheels, for some its about company and for some its actually about how long the drive is!!..I have always been a car person but a long bike trip was on my bucket list..so here it was!
A bike,2 people, coastal road, different state, monsoons, 4 days, many pit stops..I didn't have a clue what was in store but decided to go ahead with it, anyway!
The itinerary chalked was
Goa->Karwar->Kumta->Murudeshwar->Maravanthe->Udupi->Malpe->Mangalore and back
Oh come on! 8 hours in 1 day was literally a cakewalk with my car ! but oops! there we were with a bike in the monsoons and no car comforts. So, highly under-estimating the monsoons, and overrating ourseleves.. we set for our journey!..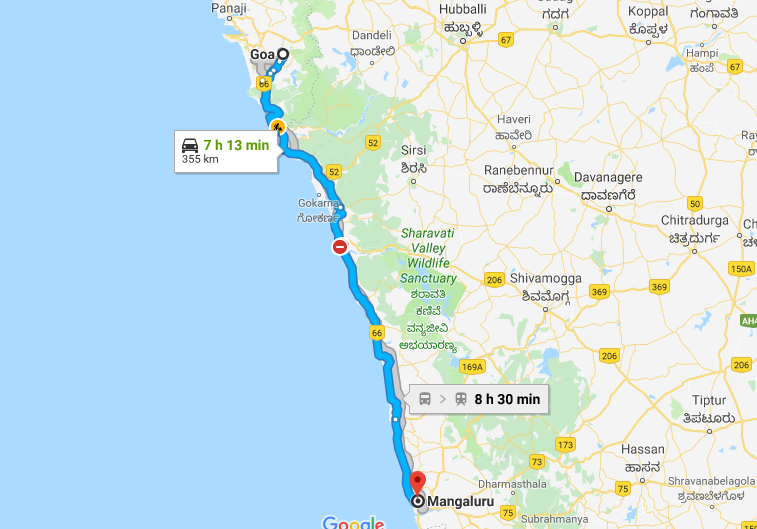 We took an overnight train, Mangaluru Express, from Mumbai which reached Madgaon at 9 in the morning. With no prior reservations of bike, we had to book the first which we came across.
We booked an avenger, bought some ropes to tie our bags to the bike and here we set off on the highway!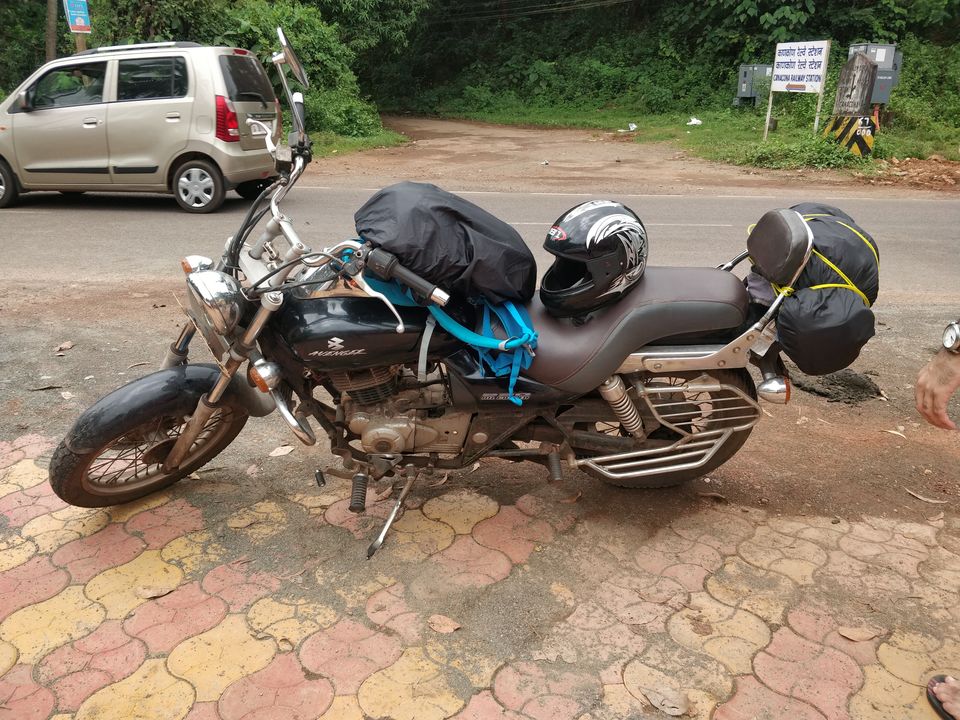 We left Madgaon with utmost excitement headed towards the Goa-Karnataka border and still about 236 kms to reach Malpe where we were going to spend the night.
Our first lunch stop was Karwar, a coastal town in Karnataka, just 2.5 hours from Goa which is famous for its mouthwatering seafood. We were riding along by the sea on right and the town on the left.. an actual coastal town!What a place to live in I thought!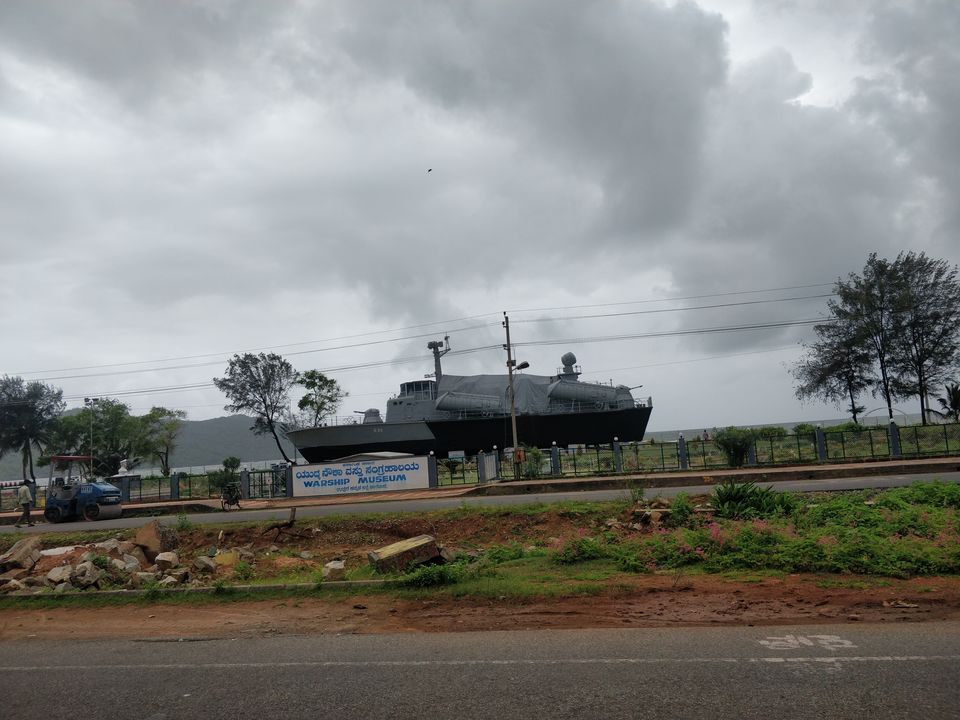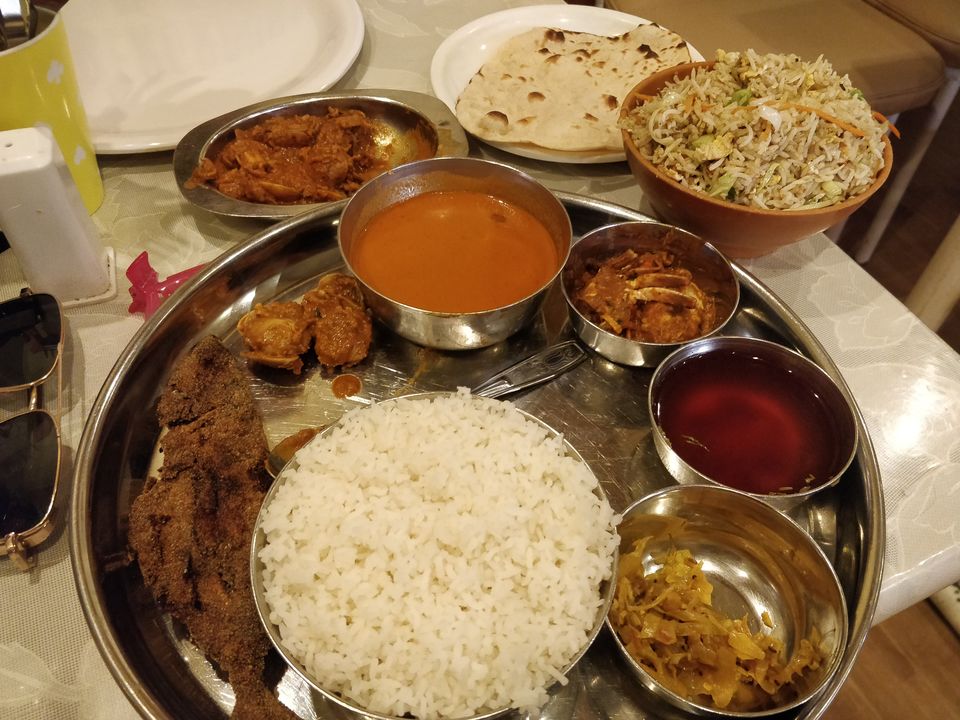 The thought of the Karwari style clamps, mackerel, crabs still makes me want to go back.
With no rains and a pleasant climate for bike ride,we were certain to visit Murudeshwar temple, witness the scenic coastal road in Maravanthe and catch up with the sunset on the Malpe beach!
But what are trips without some unwanted and unplanned adventures? A tea halt at Kumta and our "planned and ideal end" of the day went for a toss. Our bike refused to start and on inspection it was found that internal wiring was messed up and had been fixed temporarily. Damn! we didnt check all this and trusted the bike shop owner when he said "Bindass leke jao sahab".(Mistake 2)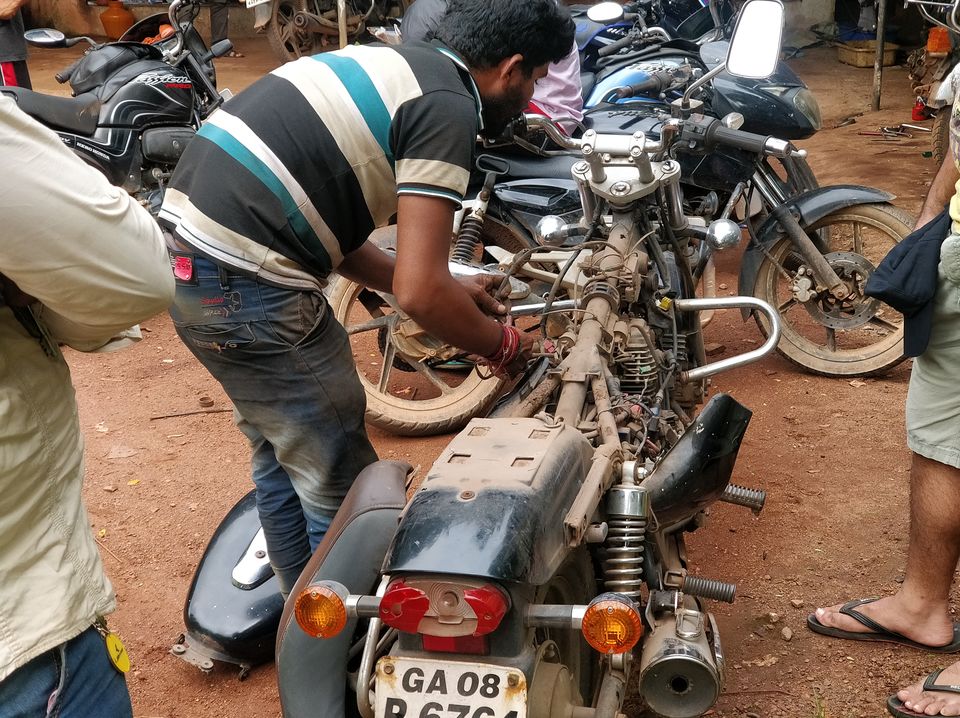 Things went from bad to worse with the rain gods showing no mercy, our bike giving us a tough time with headlights not working and it getting dark.Thinking about the journey ahead was the only thing that kept us going.
Finally we were in Malpe. Tired, exhausted, drenched in rain water, we checked in to the Paradise Isle Beach Resort. We had booked the sea facing cottage. The sound of the waves were soothing after a long day.
Malpe is a small coastal town in Udupi. If coming by train, you can get down at Udupi and reach Malpe by road. Not a touristy destination, hence locals can help you with places to explore.It gets very hot post 11 am, hence we preferred to explore the resort in the afternoon and headout early evening.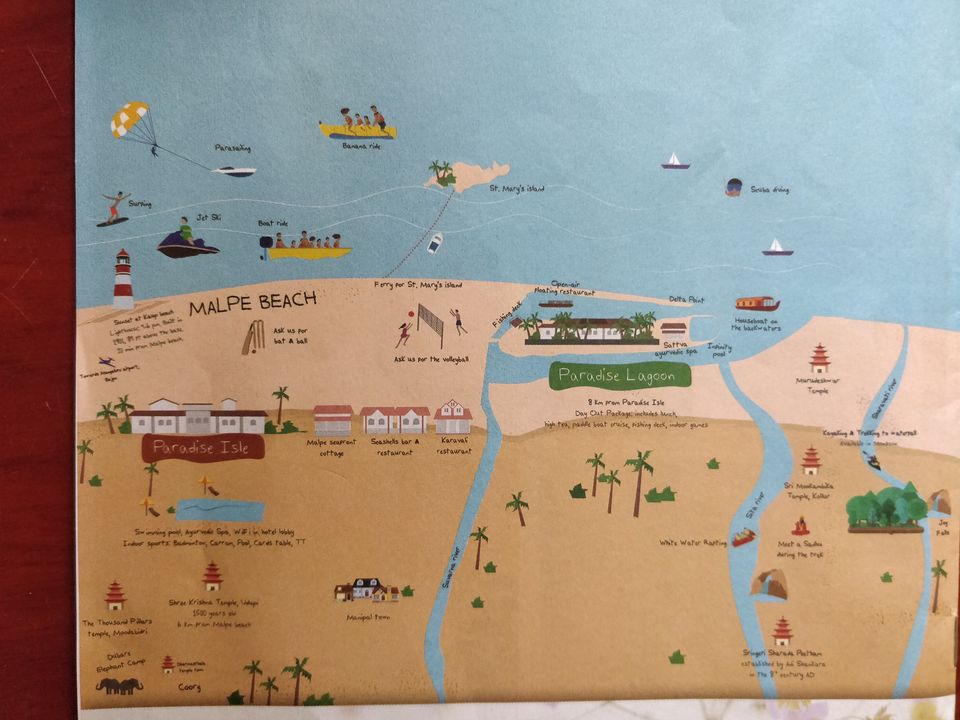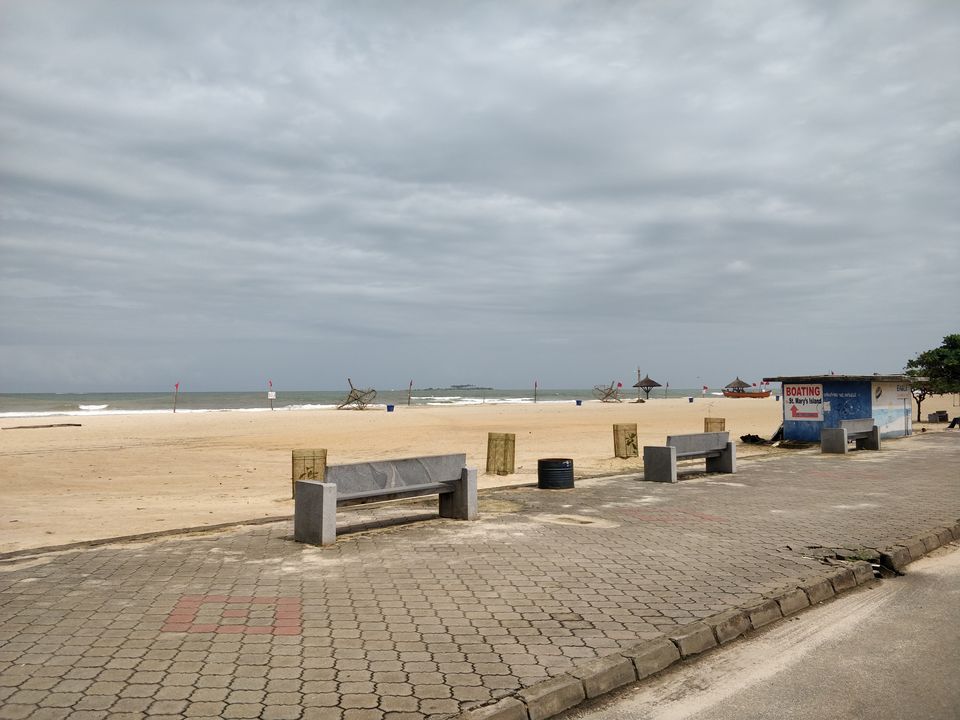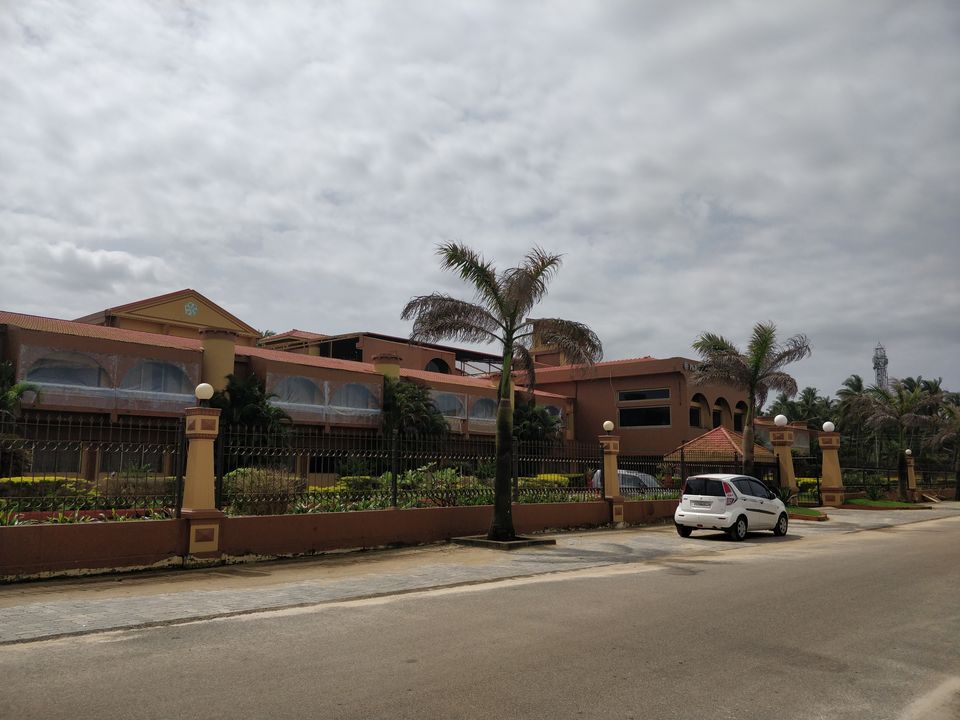 St Mary Island is a must visit when in Malpe. A small island in the middle of the sea is similar to the ones in Andamans. You can take a ferry to St Mary Island from Malpe. (P.S. The ferry services are usually non-operational in monsoons)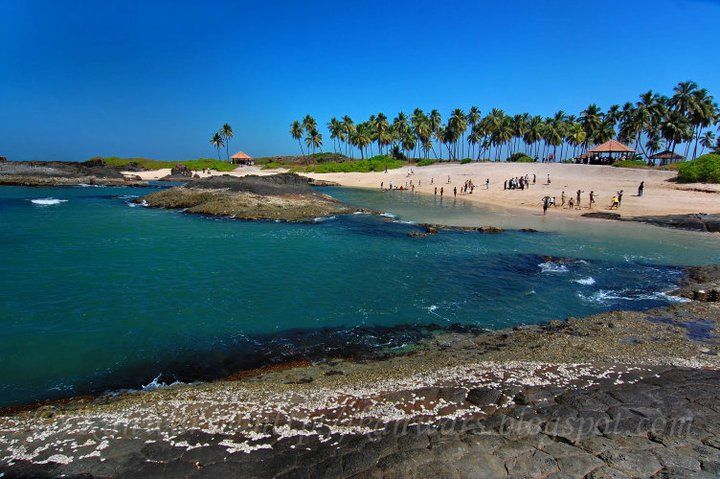 Another place suggested by the locals was the Malpe Sea Walk. It is a 450 meters long artificially built walkway amidst the sea. There is water on either side of the Sea Walkway and in the front is the vast Arabian Sea. An evening stroll here would be a perfect end to the day in Malpe.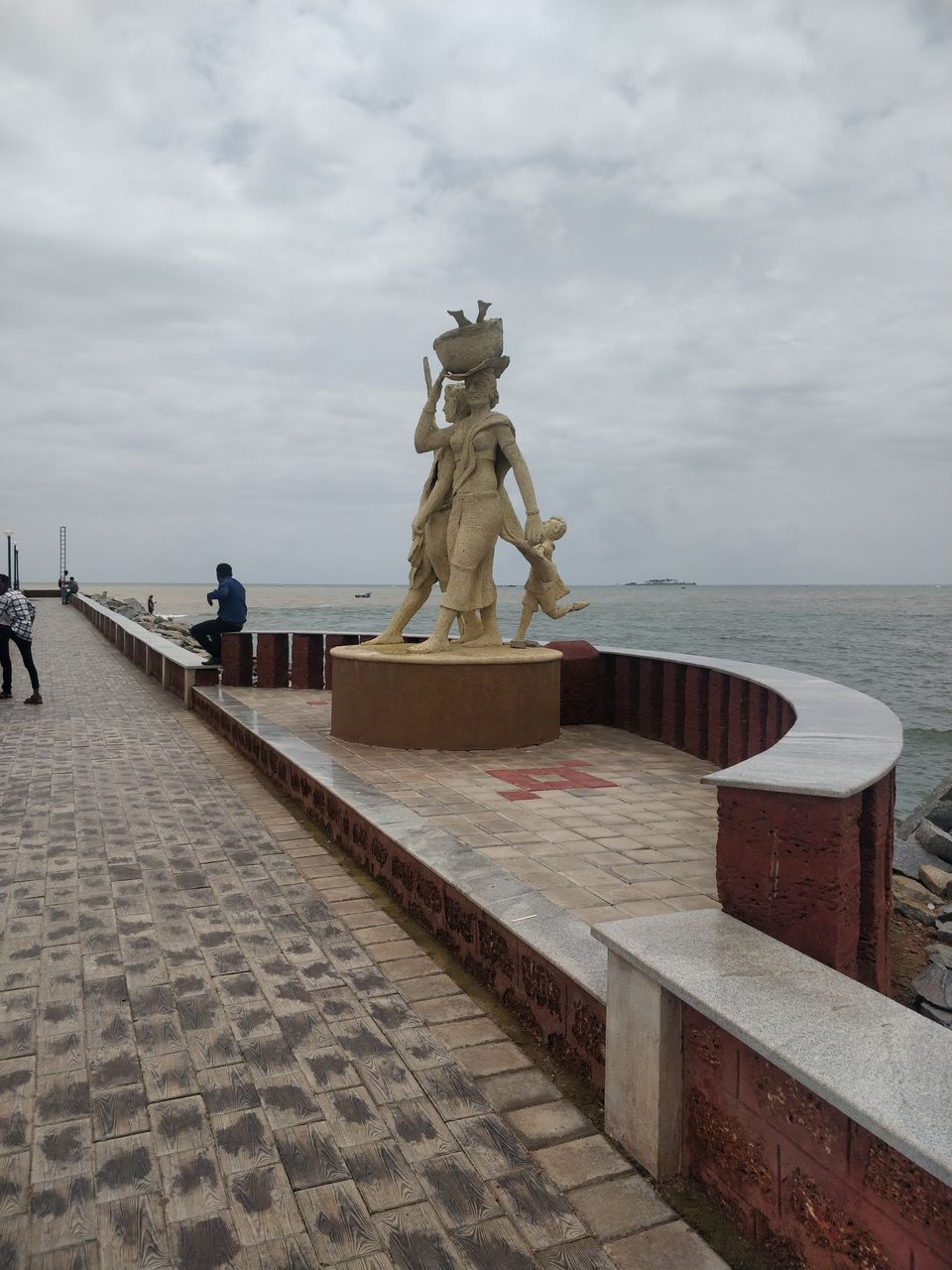 The highlight of the entire coastal trip and my personal favorite spot was The Kaup Lighthouse..
It is located 14kms from Malpe but the road leading to the lighthouse is just mindblowing. It is surrounded by backwaters on one side and the sea on the other. The bike, the breeze, coconut trees and the view.. well, we finally had our perfect bike ride experience :)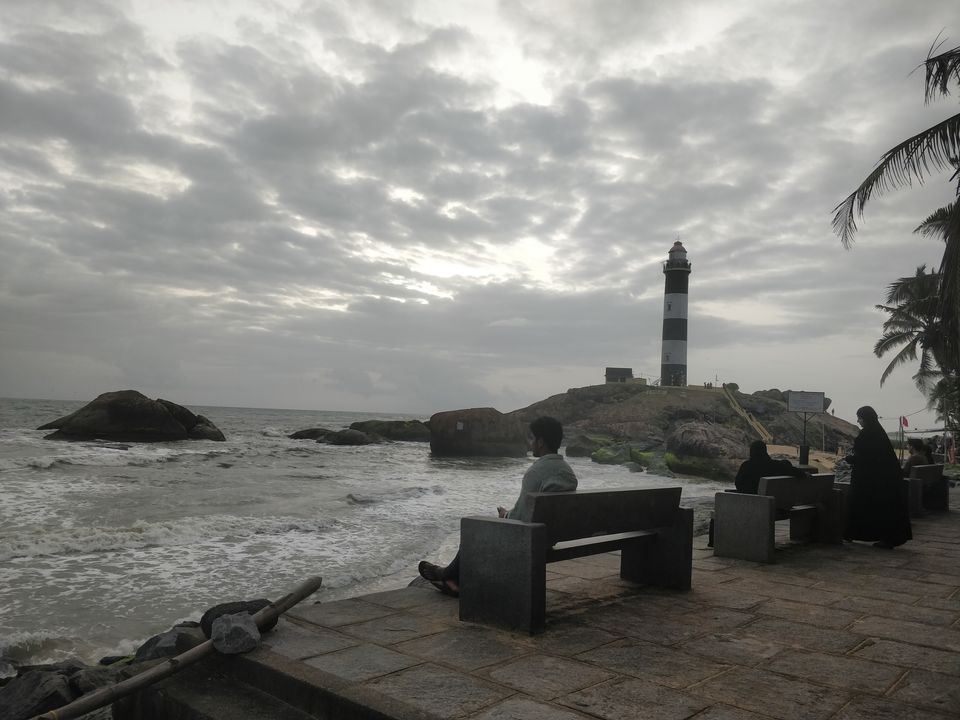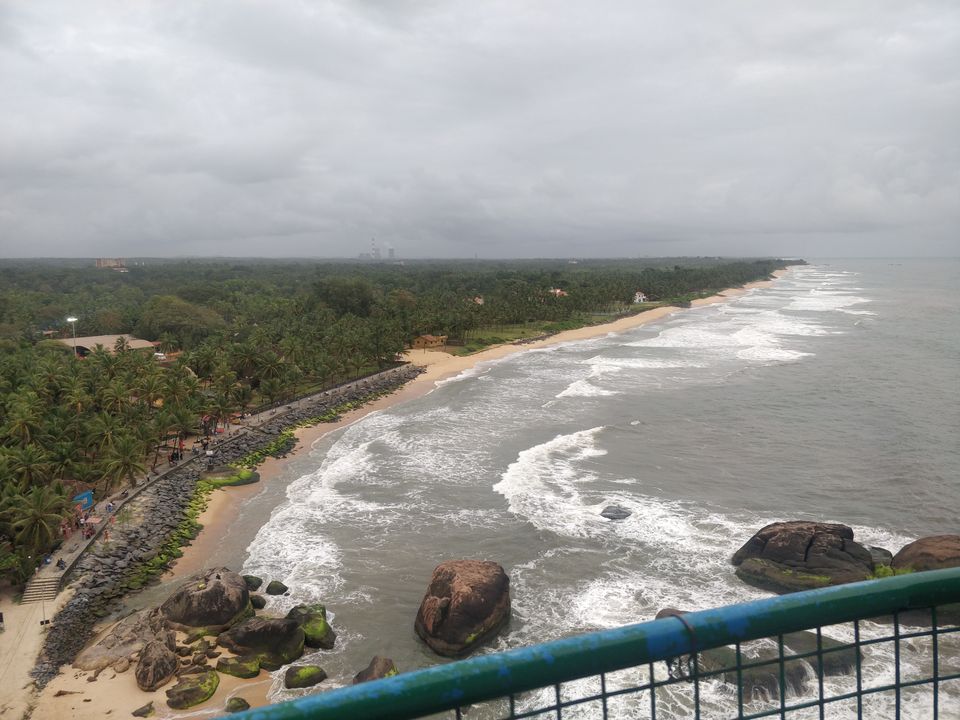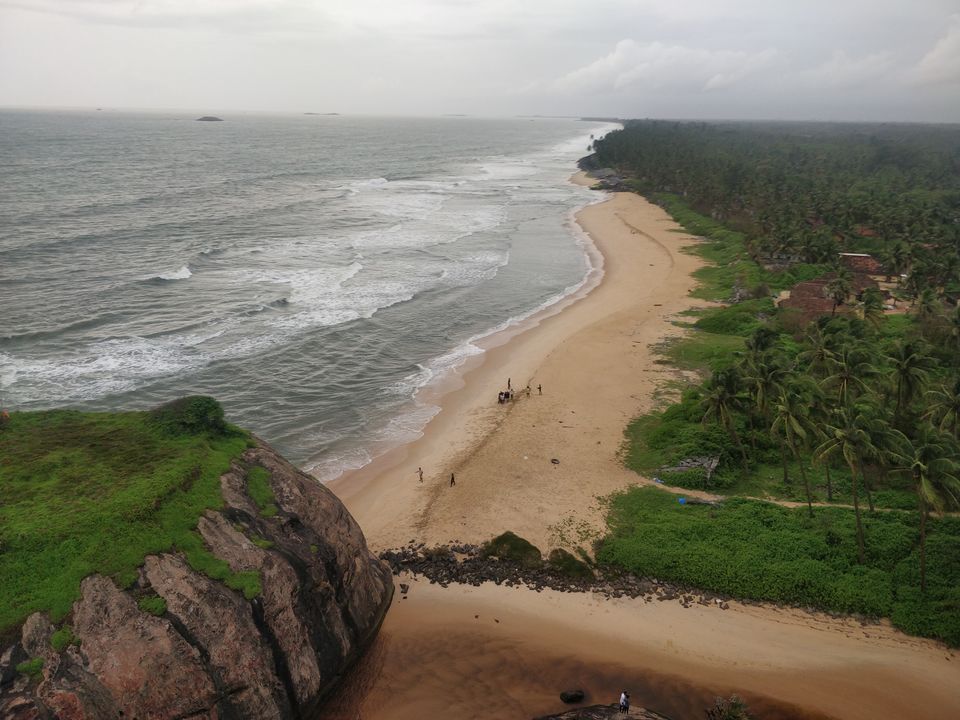 We had initially planned to leave for Coorg from Udupi (5 hour ride), but dropped the plan considering the bike condition and the heavy rains in Coorg.
So we started our journey back to Goa.
Lessons learnt the hard way, return journey was started early and with a steady pace. The amazing parts of the ride missed on Day 1 were all covered today. The first on the list was the coastal Maravanthe stretch.
Road along the sea literally! A good 3-4 kms of this road is surrounded by sea on both sides.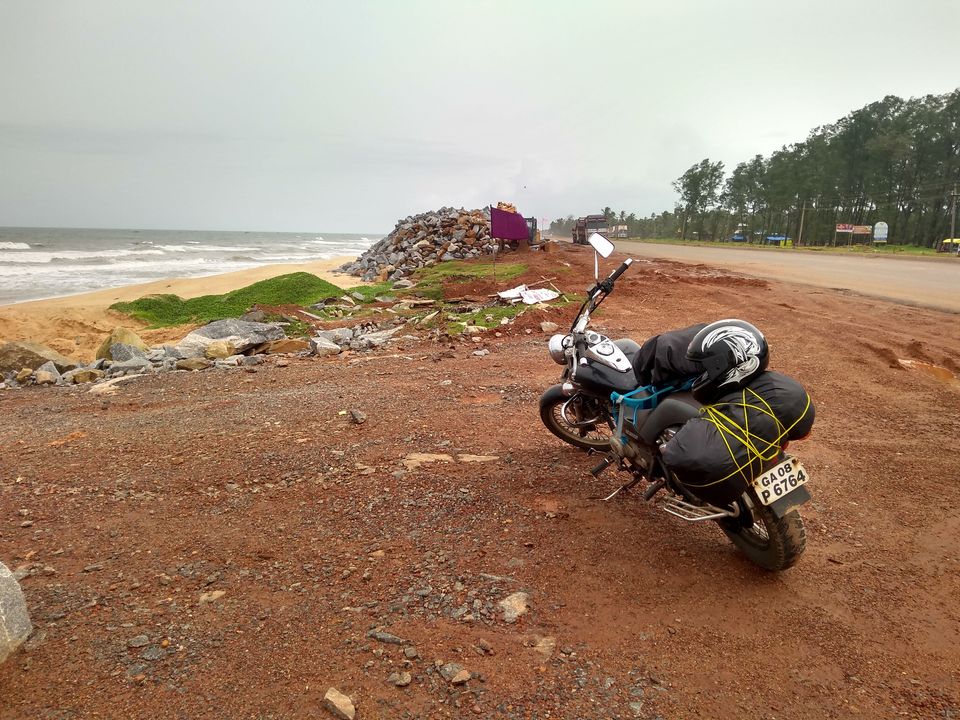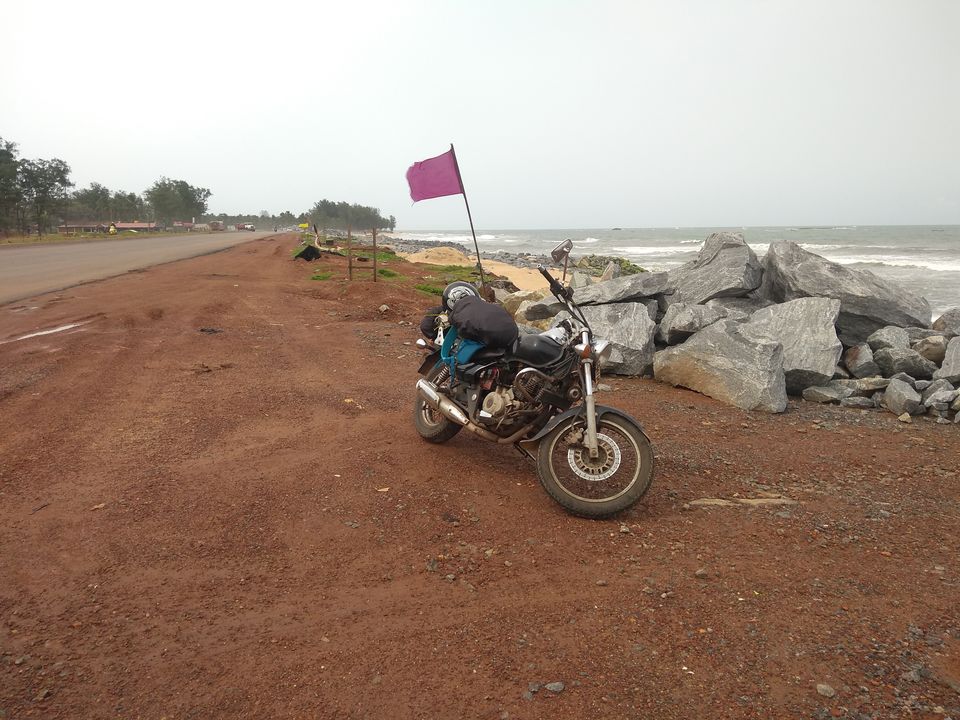 Post our short halt at Maravanthe we headed straight to Goa.
If you have time in hand, you can visit Murudeshwar enroute. Murudeshwar is known for its famous Shiva Temple and huge Shiva Statue.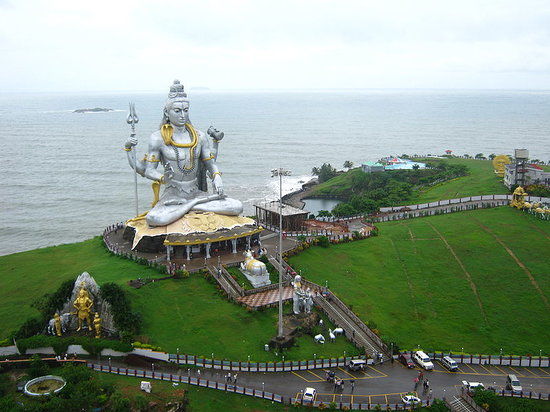 After a pleasant journey with no rains, we were in Goa!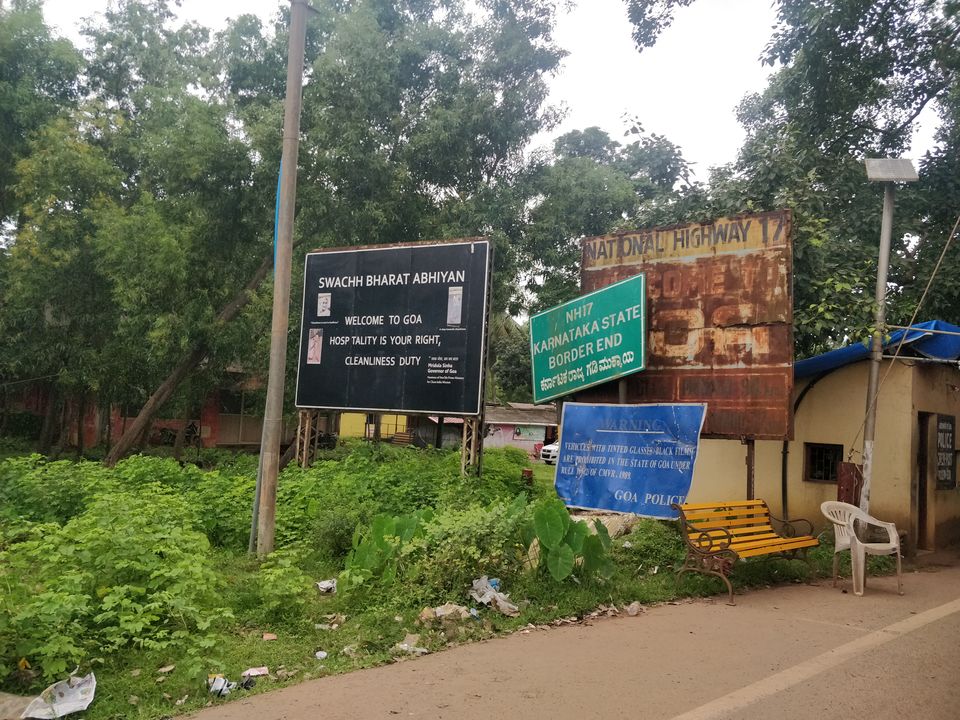 We stayed in Panaji. The evening was spent relaxing and doing things which are perfectly legal in Goa!!. What happens in Goa stays in Goa after all!.
With all the memories of this trip and plans to do a similar trip already on our minds, we took the train back to Mumbai!
Things to take care of:
Even if you have to spend extra bucks on bike, do it and make sure the bike is suitable for long drives. Tourist bikes (yellow number plate) available in Goa are meant to be driven in Goa only. If travelling to Karnataka, confirm with the shop owner so that he can arrange a bike accordingly. Our whole plan went for a toss as the bike was not in good condition.
Frequent Searches Leading To This Page:-
Bike Trip to karnataka, karnataka road trip on bike, long drive to beach destination, Bike Trip holiday of karnataka, Road Trip on Bike of karnataka