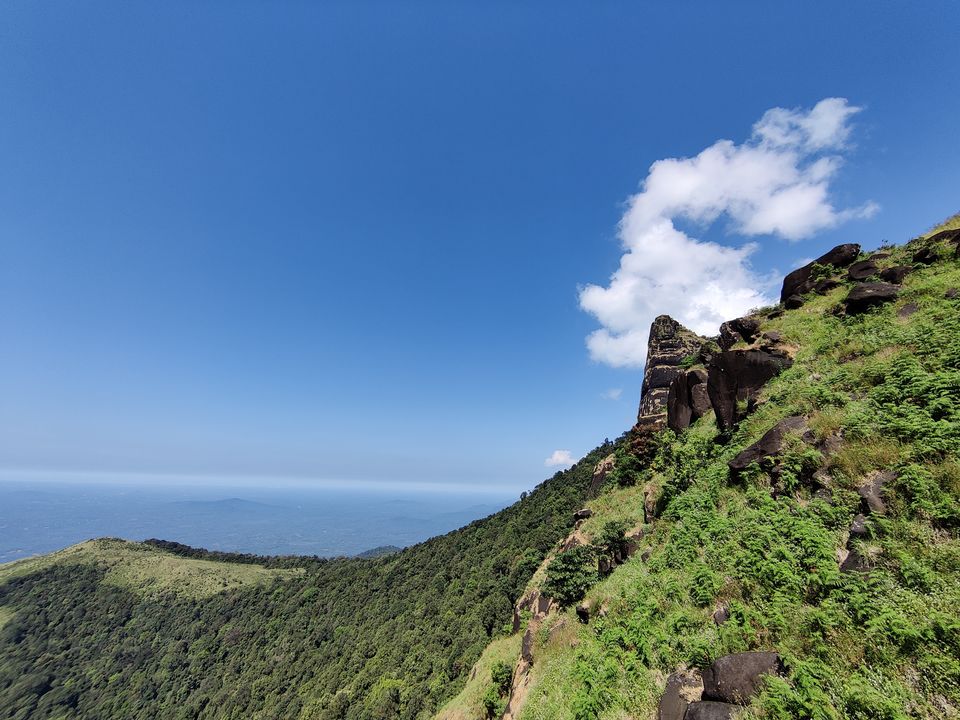 Basics:
Hi all. Today we are going to see details about the Kurinjal Peak trek - which is in Kuduremukha region. It is in western ghat stretch and belongs to "Chikkamagalur" district in Karnataka. The peak is 1159 meters which is roughly 3802 feet from the sea level. The trek starts from Bhagavathi nature camp, which is roughly 8 km from Kuduremuka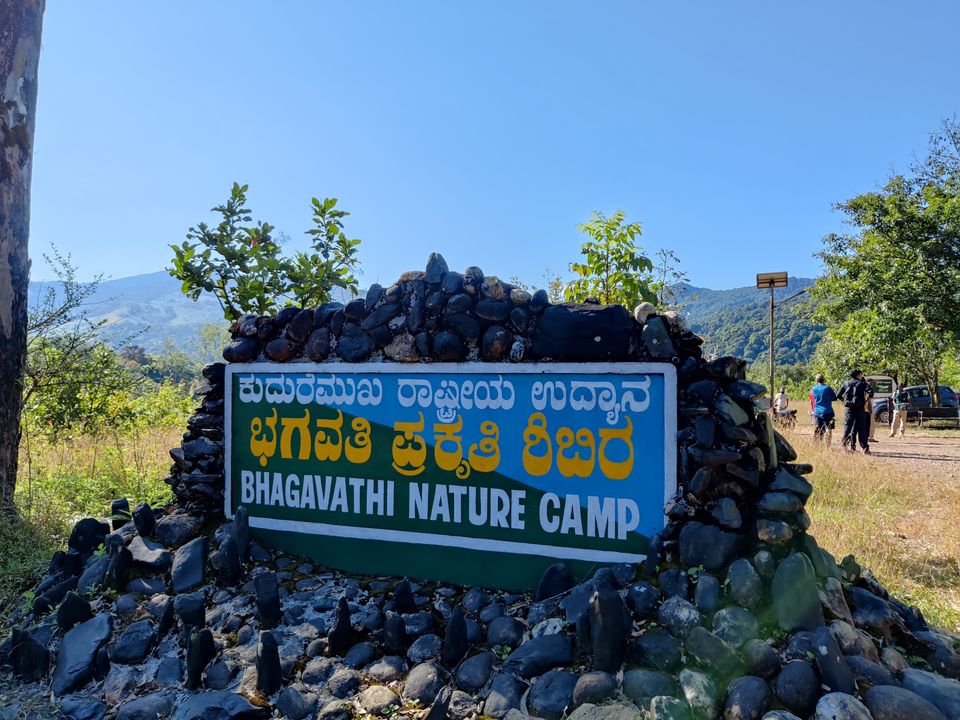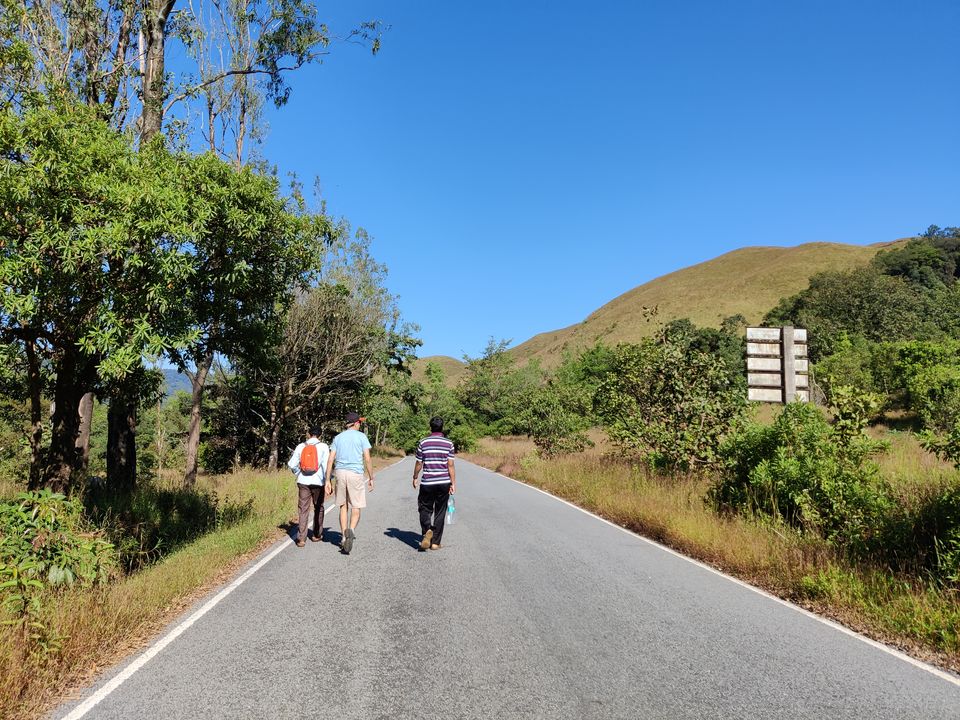 The Trek:
Total trek distance is 7 km from the starting point of the trail. But since we need to park our vehicle inside the Bhagavati nature camp site and walk from there to Kurinjal trek trail, overall distance becomes 8 km (7km in trail and 1 km on road)
At the beginning of the trail itself, there is Bhadra river (small stream here since it is close to birth place of the river). This is last water resource in this trail.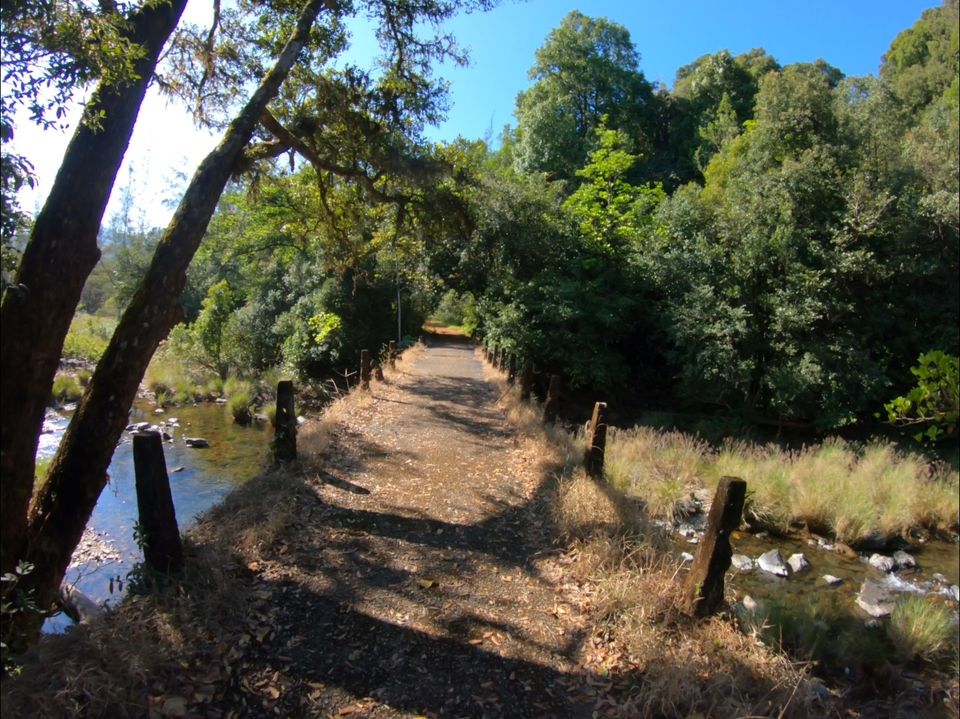 First 3-4 km, we need to walk in mud road. From that point to the peak, we have a option to walk in the same road or go through trails in forest to the peak. If we walk in the road, we can go to the view point before the peak. Trail in forest takes us directly to the peak.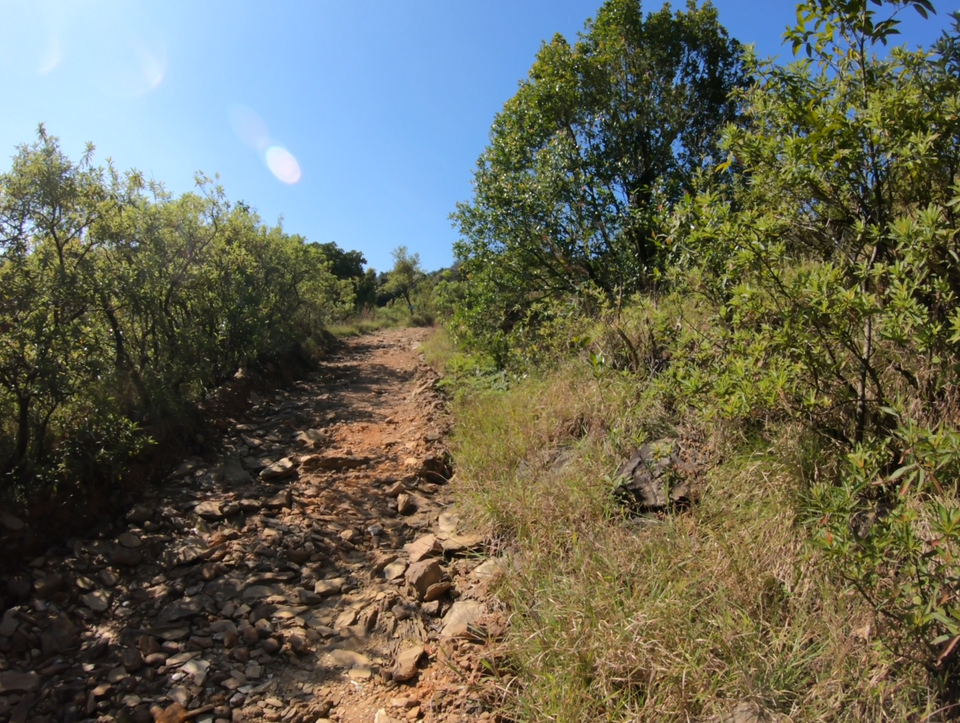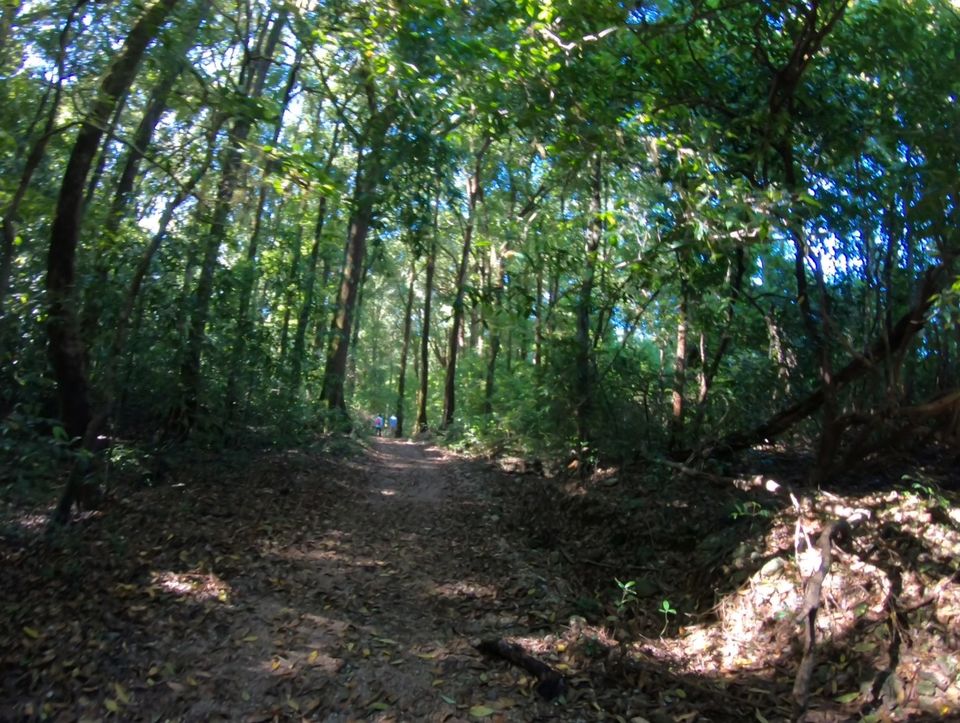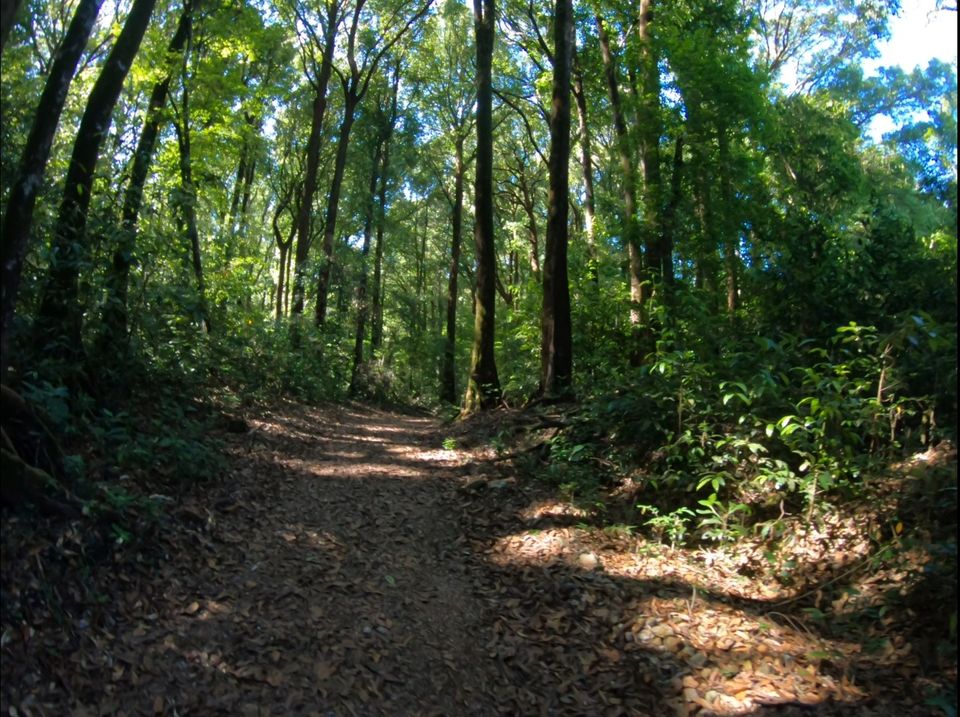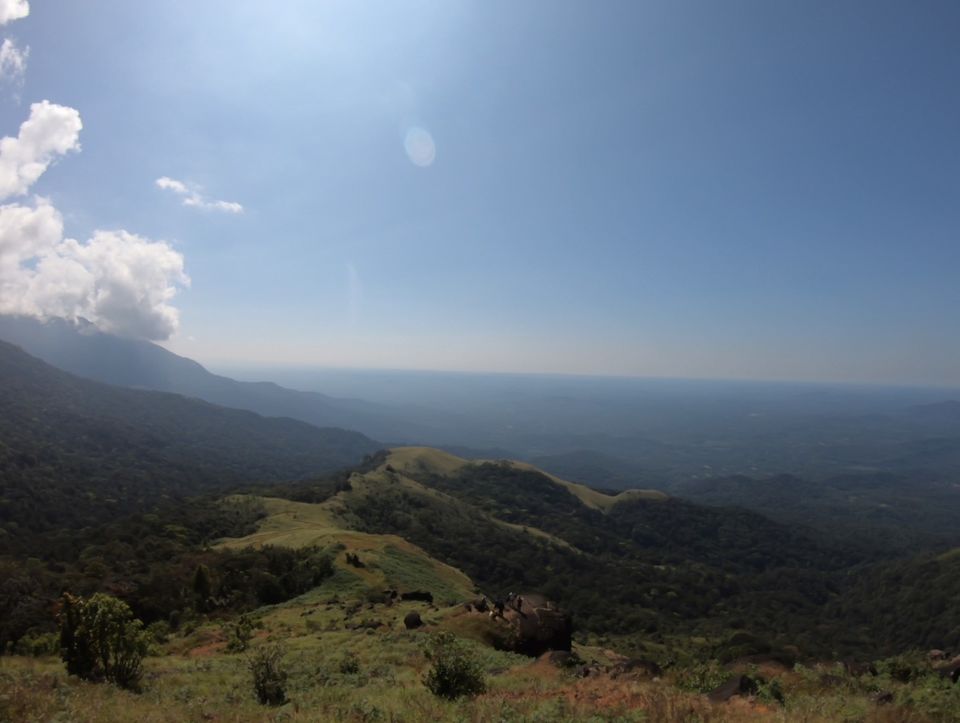 The view point is around 1.5 km before the peak. We can have nice bird-eye view of the forest and nearby places, entire Kurinjal peak itself from the view point. The hike upto the view point is easy trail and mostly through mud road.
Hike from view point to the peak is a steep climb. It takes some effort to reach the peak from here.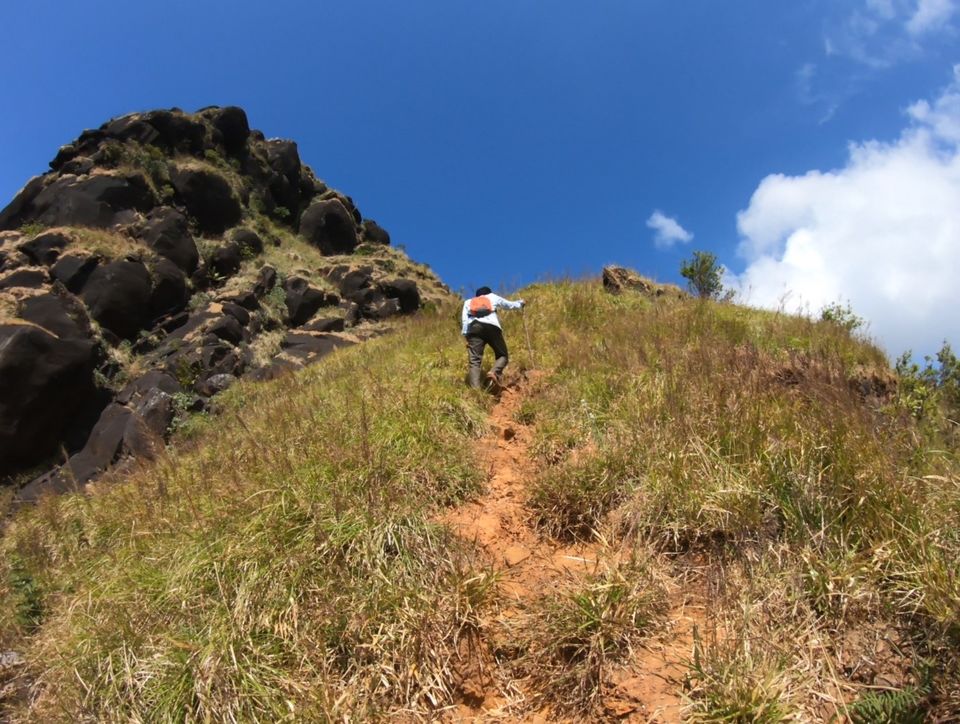 From the peak, we can have a breathtaking view of peaks of Kuduremukha region, few roads and the old mining areas.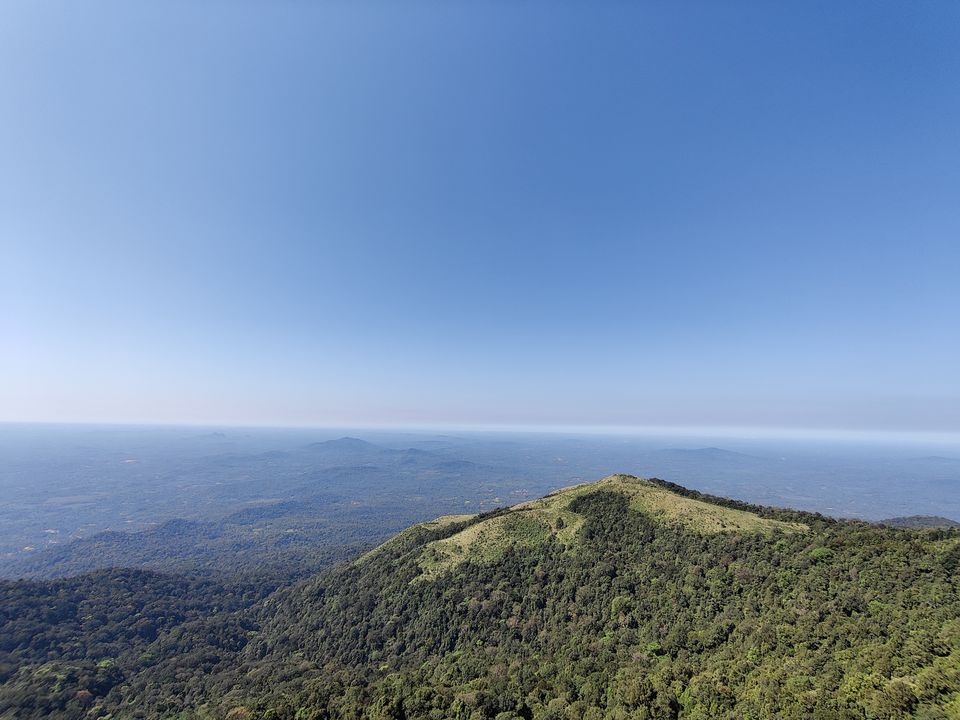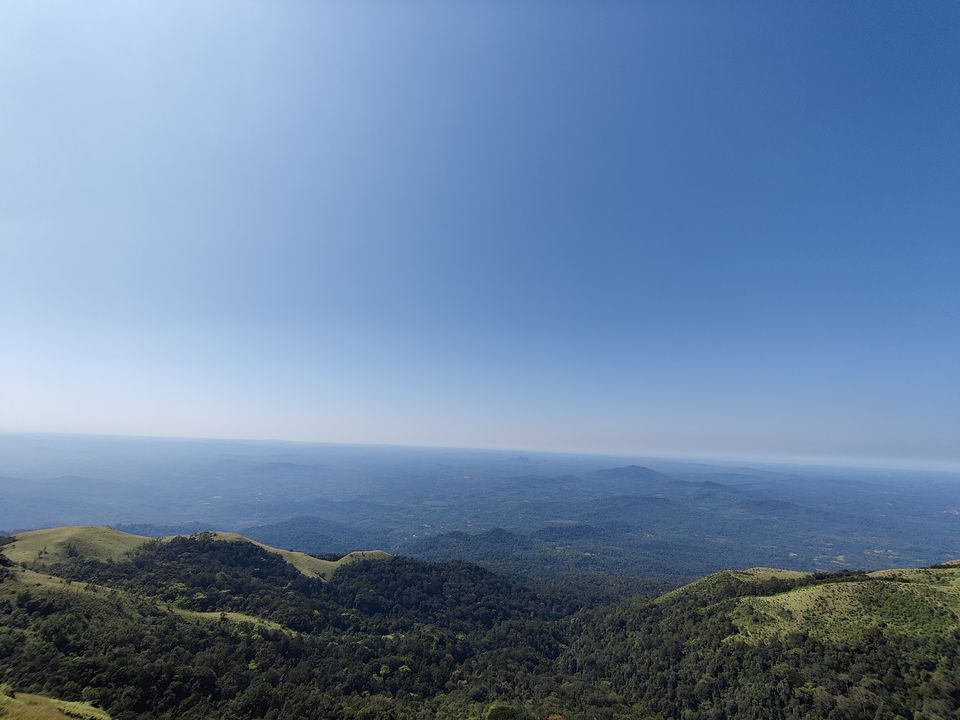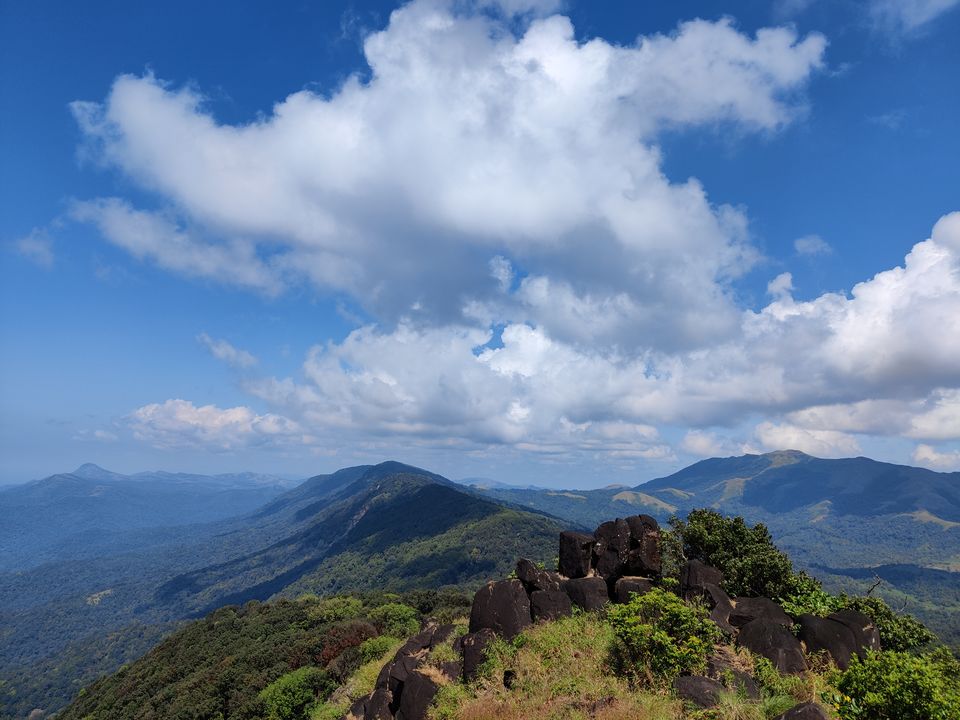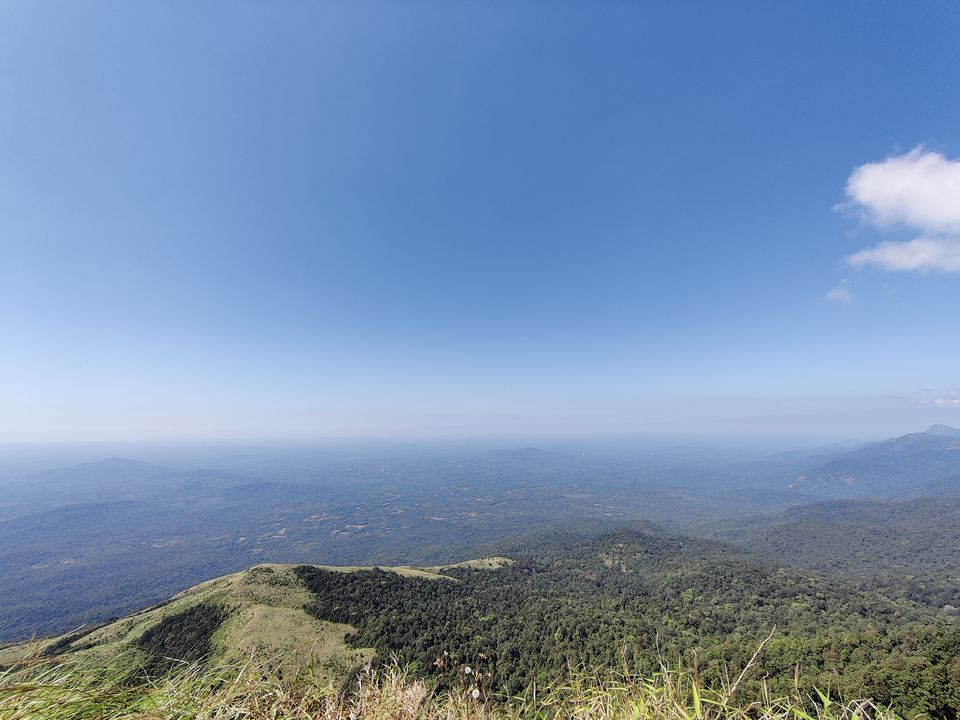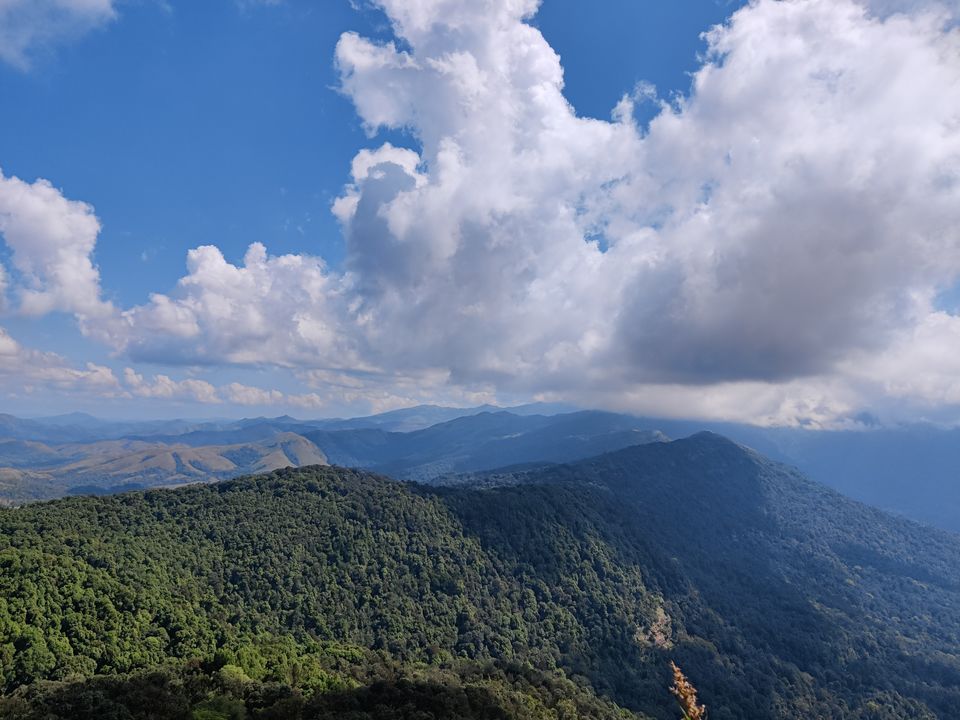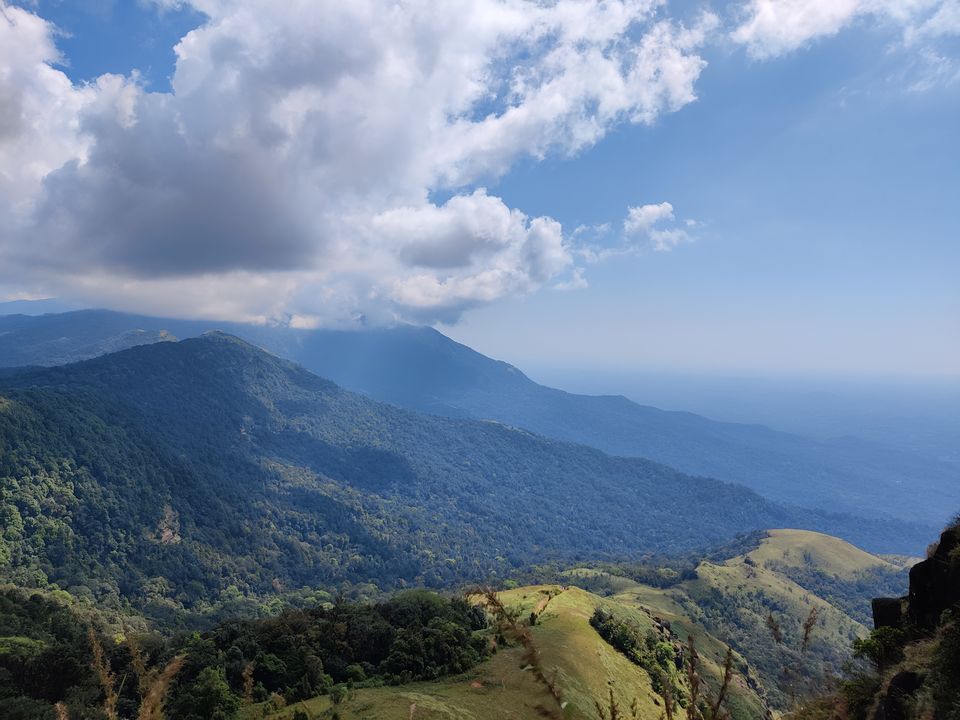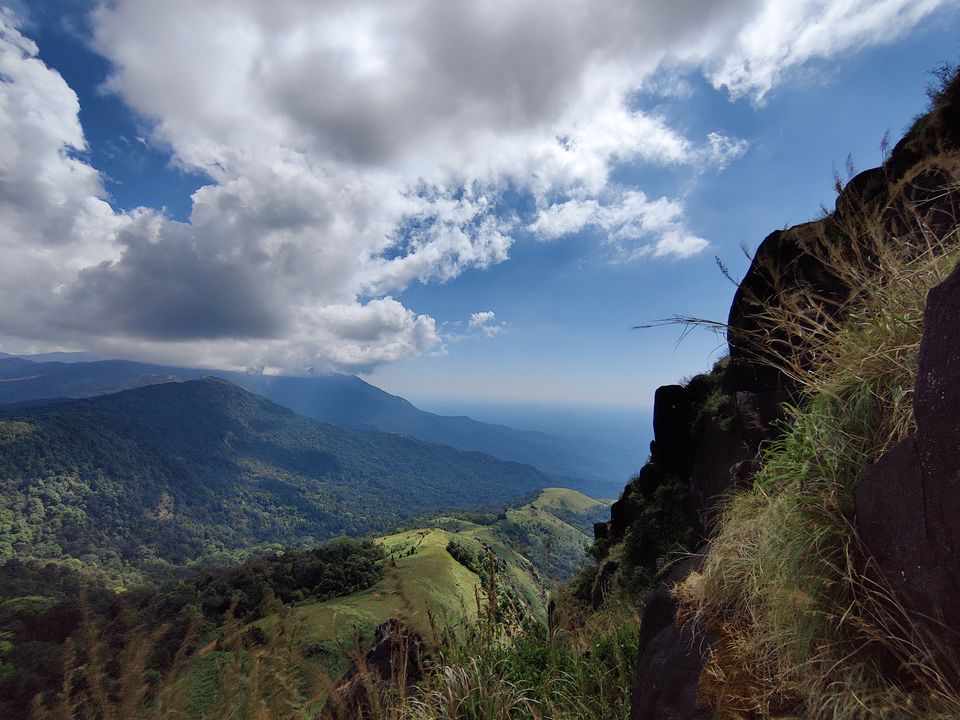 For descent, we can take the forest trail. Please go through it only if you have a guide. Even though the distance is short, since there are no clear trails here, it is easy to get lost in here.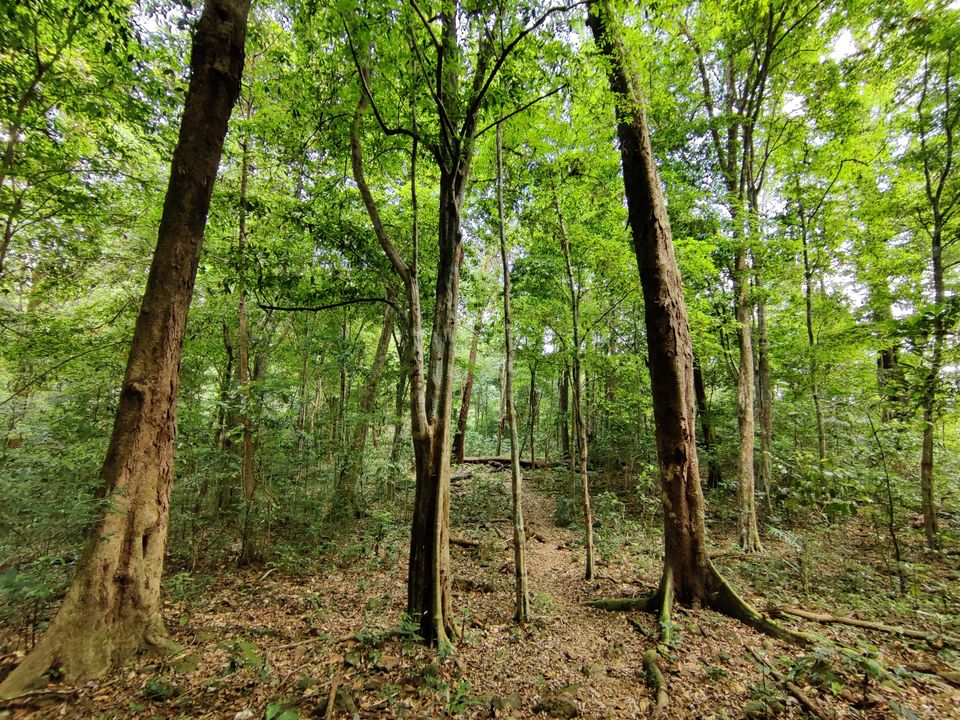 Overall, it is an easy trek (May be easy-moderate for some people due to the last 1.5km steep ascent). It takes around 2.5 km from the climb.
How to reach The trail start:
From bangalore:
Either Sakaleshpura - Mudigere - Kottigehara - Kalasa - Bhagavathi nature camp or
Hassan - Belur - Mudigere - Kottigehara - Kalasa -
~337 km from Bangalore
From udupi or Mangalore, reach Karkala, then Bajagoli, SK border - Bhagavathi nature camp
From Udupi ~85 km and from Mangalore ~90 km
Need to get tickets from RFO office in Kuduremukha
For accommodation, we can choose any homestay in Balagal.
Must Carry things:
Basic first aid kit
ID Card
Poncho or raincoat - if trekking during monsoon
2 liters of water
Hat/Cap and sunglass
Packed food, dry fruits and energisers. It is a trek in reserved forest. So don't expect to get anything on the way
Things to keep in mind:
Since it is in western ghats region, wind post noon will be heavy. Also considering restrictions around return time, recommended to start the trek around 7.30/8 am so that one can trek comfortably, spend enough time in the peak and return well within 6 pm
Entry fee for the trek for Indians is 500 Rs per person.
One needs to sign "I am responsible for everything" letter with personal details before starting the trek :)
ID proof is required to register for the trek and to enter the forest area.
Camping is not allowed at the peak since it is a reserved forest. So no overnight stays.
Nearby places:
Non-Trekking:
Kalasa
Horanadu
Sringeri
Sirimane waterfalls
Bandaje waterfalls
Somavathi/Mullodi waterfalls
Trekking places:
Kuduremukha peak
Ballalarayana Durga
Bavikonda