The temple of Ghantakarna Mahavir Derasar (protector of the unfortunate) is located in Mahudi , a small town at a distance of around 60 kilometres from Ahmedabad. One of the 24 pilgrimage centres for the Jains, the temple has its own importance.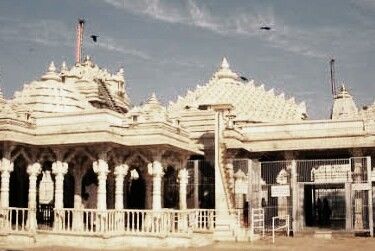 Known as Madhumati earlier, this place is known to be more than 2000 years old, but the temple was established in 1923. A spirtitual leader, Shrimad Buddhisagar Maharaj inspired by his dreams installed the idol of the the presiding deity Lord Ghantakarna Mahavir. A kshatriya king known as Tungabhadra in his previous birth, Ghantakarna Mahavir was the protector of the lesser fortunate. A powerful persona, he protected his subjects and hence the idol in temple hold his weapons – the bow and the arrow.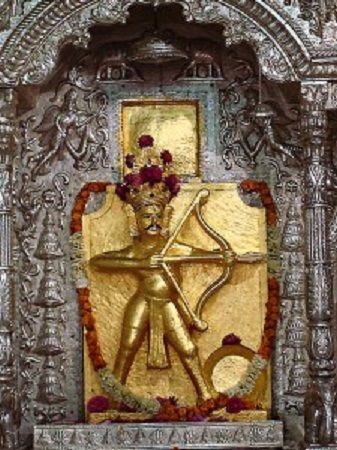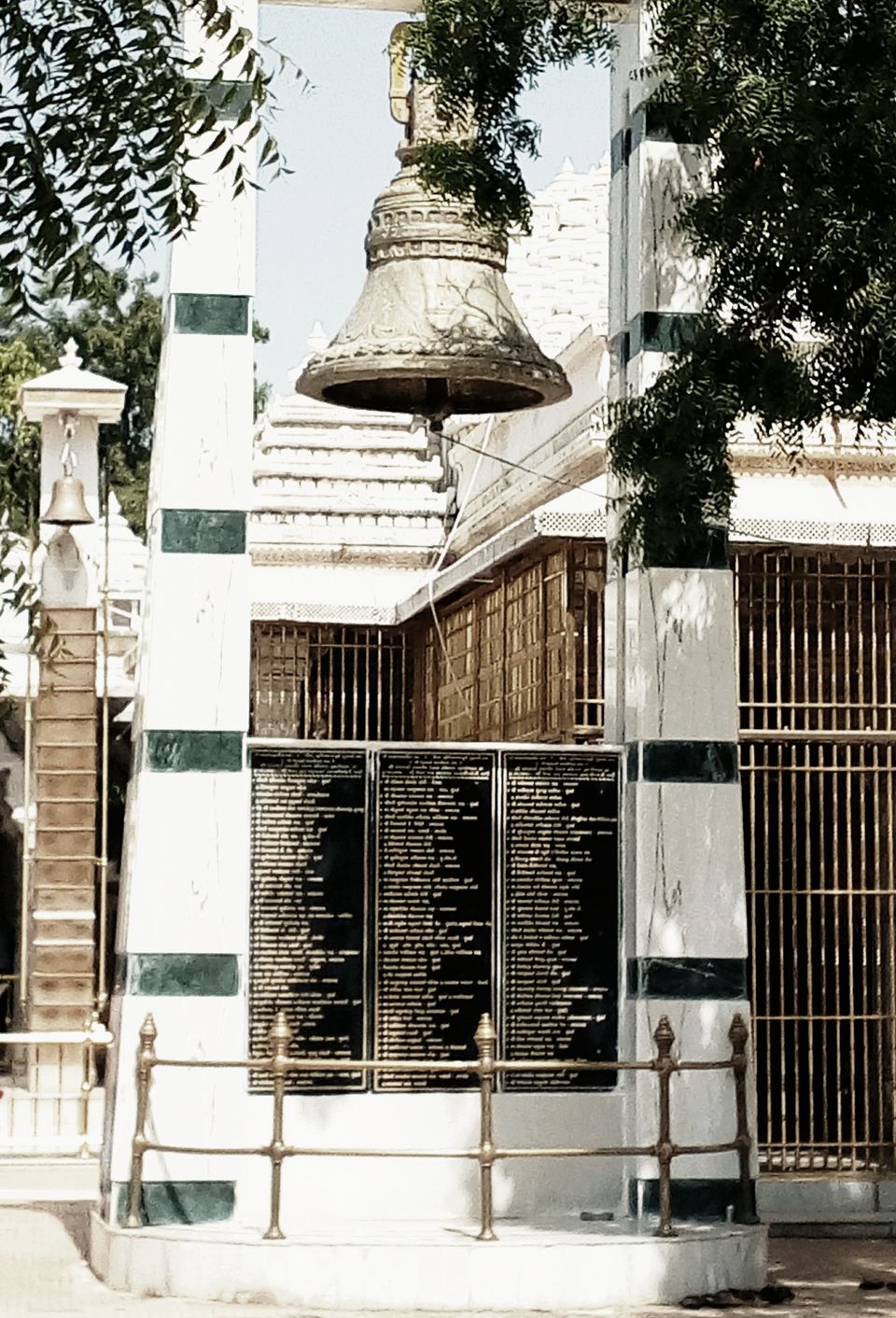 It is said that the king was very fond of sukhdi (a sweet delicacy made of wheat flour, jaggery and ghee), and so the prasad offered here is sukhdi. But it is said that this prasad should be consumed within the temple premises and carrying it out of the premises would invoke bad luck.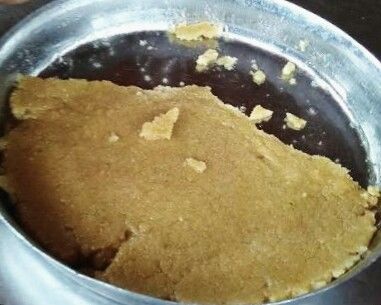 Next to the main shrine, is a huge bell at a height of about 30 feet.. Devotees visiting the temple climb up to the ring the bell to fulfill their wish. The sound of the bell ring can be heard upto five kilometers.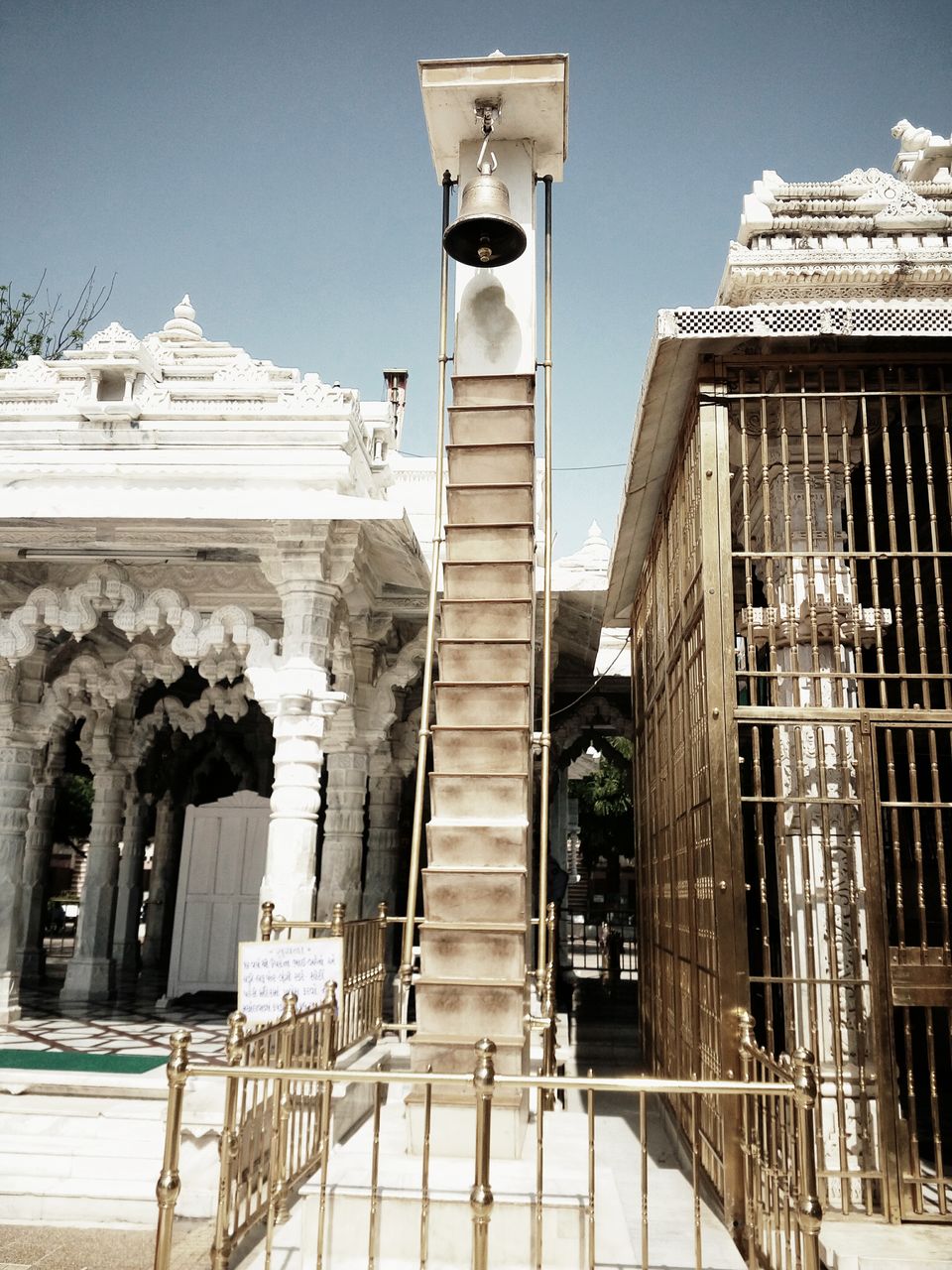 Another temple in the premises is dedicated to Bhagwan Padma Prabhu.
The temple also has provisions for overnight stay and food.
Though the temple is Jain pilgrimage centre but people from all religions visit the temple as this idol is considered to have miraculous powers.