On 7th April 2022, at 6.30 AM we by our Alto car started from Hadapsar, Pune for Shikhar Shingnapur, Gondawale and Narsobachi Wadi.
Distance between Pune and Shikhar Shingnapur is 145 Km. Distance between Pune to Narsobachi Wadi is 260 KM. Distance between Pune to Gondawale is 160 KM.
We reached at 10 AM at Shikhar Shingnapur, Taluka Man, district Satara. Rs 50/- entry ticket.
The temple is dedicated to Lord Shiva. Located on high hills. Shikhar means top of the hill. Structure of temple is best and it has natural atmosphere. Nice architecture. There are two lingas in the pind, one of god Mahadev and other of goddess Parvati. There are 5 Nandis in this temple. There are also small other temples on the hill. Near to this temple there is Amruteshwar temple. Guptlinga temple is 3 km away from this temple. After dashan of Shiva temple and Amruteshwar temple we started for Gondawale.
Gondawale is just 30 KM away from Shikhar Shingnapur.
Gondavale is a small town in Satara district, Maharashtra, India and 64 km from Satara. The town is mainly known for the shrine (Sansthan) and other places associated with Late Brahmchaitanya Maharaj. Brahmachaitanya or Gondavalekar Maharaj was an Indian Hindu saint and spiritual master. Brahmachaitanya was a devotee of the Hindu deity Shrirama and advocated for Japa Meditation using the 13-character Ram Naam mantra "Shri Ram Jai Ram Jai Jai Ram" to attain enlightenment.
Annadan is the main activity of the Sansthan. There are five prasad mandaps where "thousands of devotees enjoy the prasad with Brahmachaitanya's krupa every day". The kitchen is equipped with facilities such as boilers, cold storage to cook prasad for 3,000 devotees in one shot. Shri Samartha Sansthan Gondavale (Sansthan) over the last 100+ years, after its formation in 1913, has grown significantly. The Sansthan is managed by four elected trustees and Brahmachaitanya as the permanent first trustee. There are hundreds of volunteers and monks who carry out several tasks under the guidance of the trustees. After darshan we had Prasad which was very tasty. Then we left Gondawale for Narsobachi Wadi which is at a distance of 125km from Gondawale. It took 3 hours to reach. Rs.20/- entry fee.
Nrusinhawadi commonly known as Narsobawadi or Narsobachi Wadi is a small town in Shirol Tahasil in Kolhapur district, Maharashtra. Narsobawadi gets its name from the presence of 'Shri Nrusinha Saraswati', the Purna Avatar of Lord Dattatreya. There is a confluence of the two rivers Panchganga and Krishna. Nrusinhawadi is famous for the Hindu temple of Shri Nrusinha Saraswati (नृसिंह सरस्वती) (1378–1458) located on the banks of the river Krushna. Shri Dattatreya in his Nrusinha Saraswati incarnation is believed to have lived here for as long as 12 years. (Ref. Shri Gurucharitra). The life story of Shri Nrusinha Sarswati, his philosophy and related stories are described in Guru Charitra. There are no images or idols here which show his presence. But there are two padukas or slippers which immortalize his great avatar.
The town is known for its Basundi and Kandi Pedhe and kawthachi barfi is another local delicacy. There are many small food stalls around temple premises serving hot local preparations like amboli, kat-wada, mirchi bhajiyas and fresh sugarcane juice. Lodging mostly available at local brahmin houses at reasonable rate. The hosts also serve simple homemade Brahmin meals. After reaching we went river Panchganga, then took darshan, as locals told us it's aarti time, we waited for sometime, after aarti we get ShankhTirth - the Abhishek water, they sprinkle by Shankh on the devotees. Really it was a divine experience. Then we searched for a place where we can stay overnight and we checked in DattaTirth a 1 BHK flat.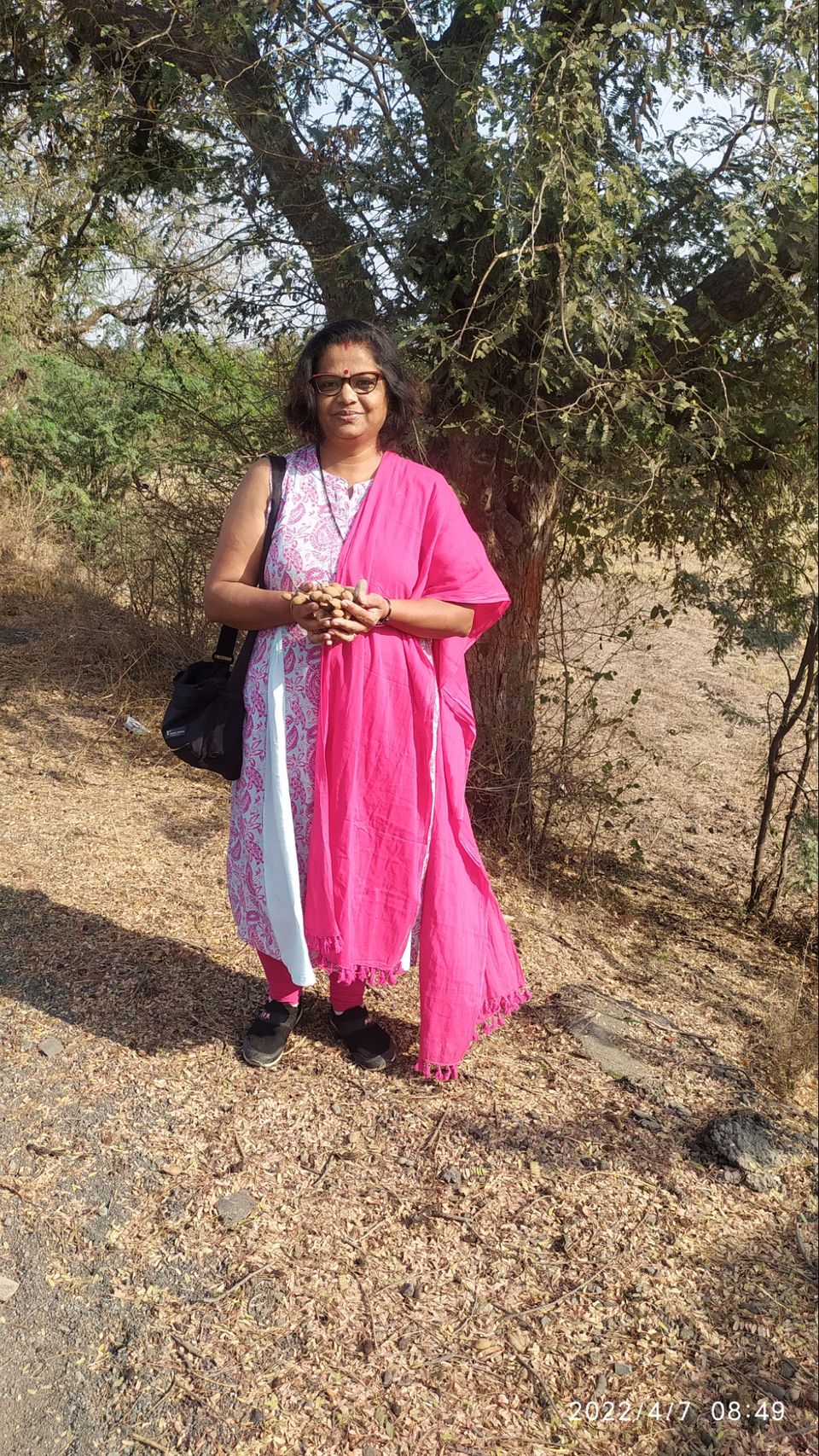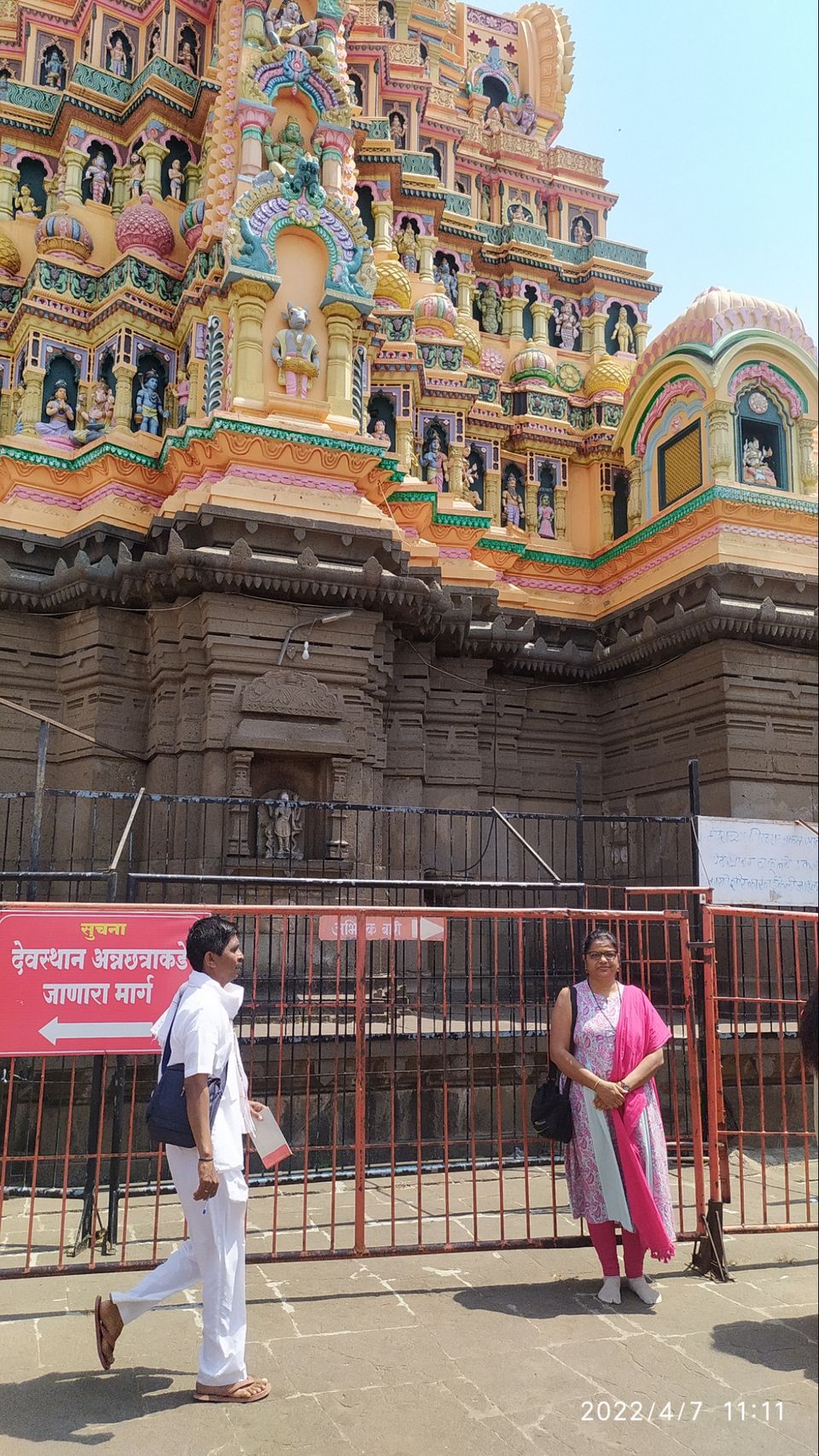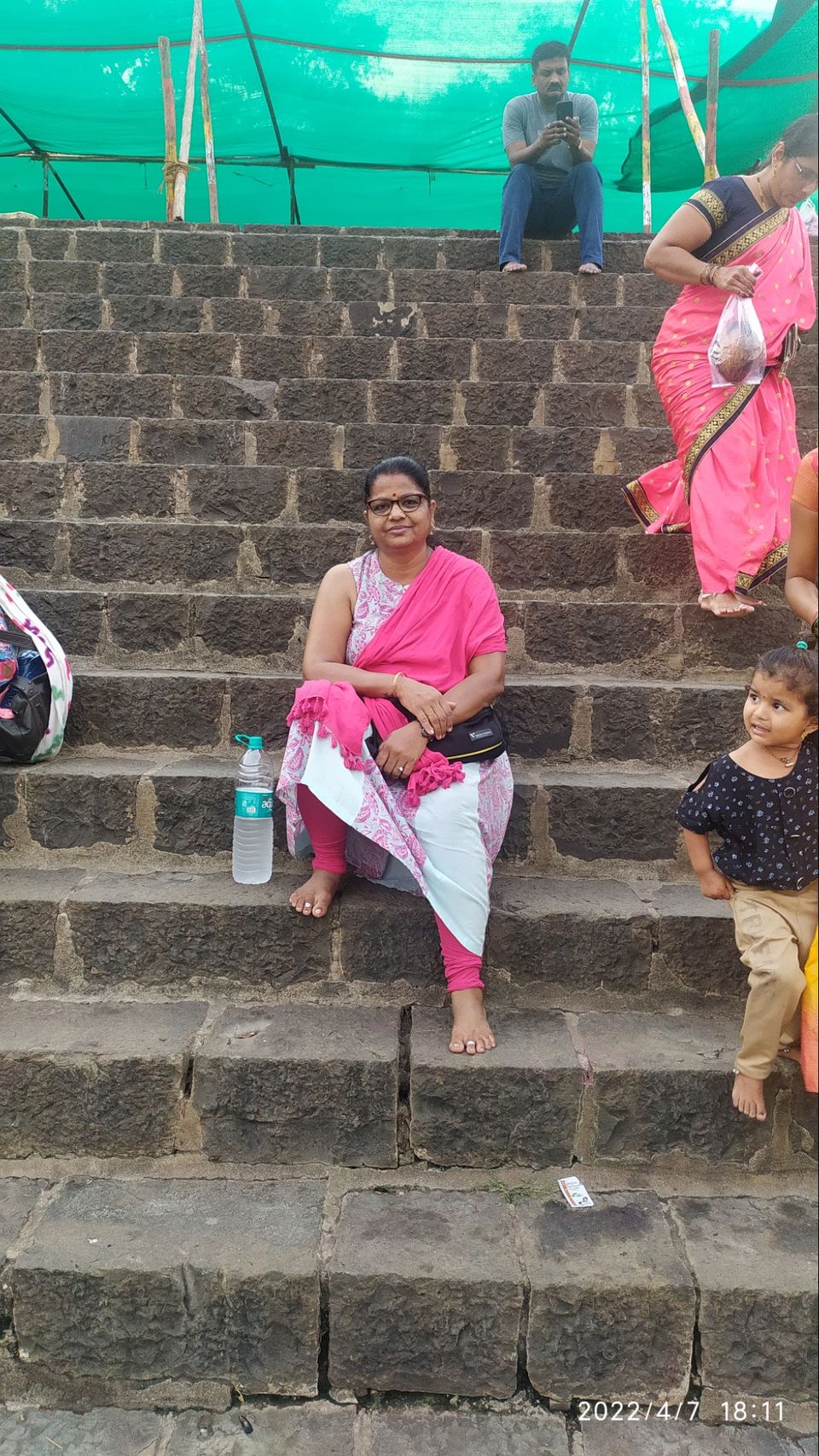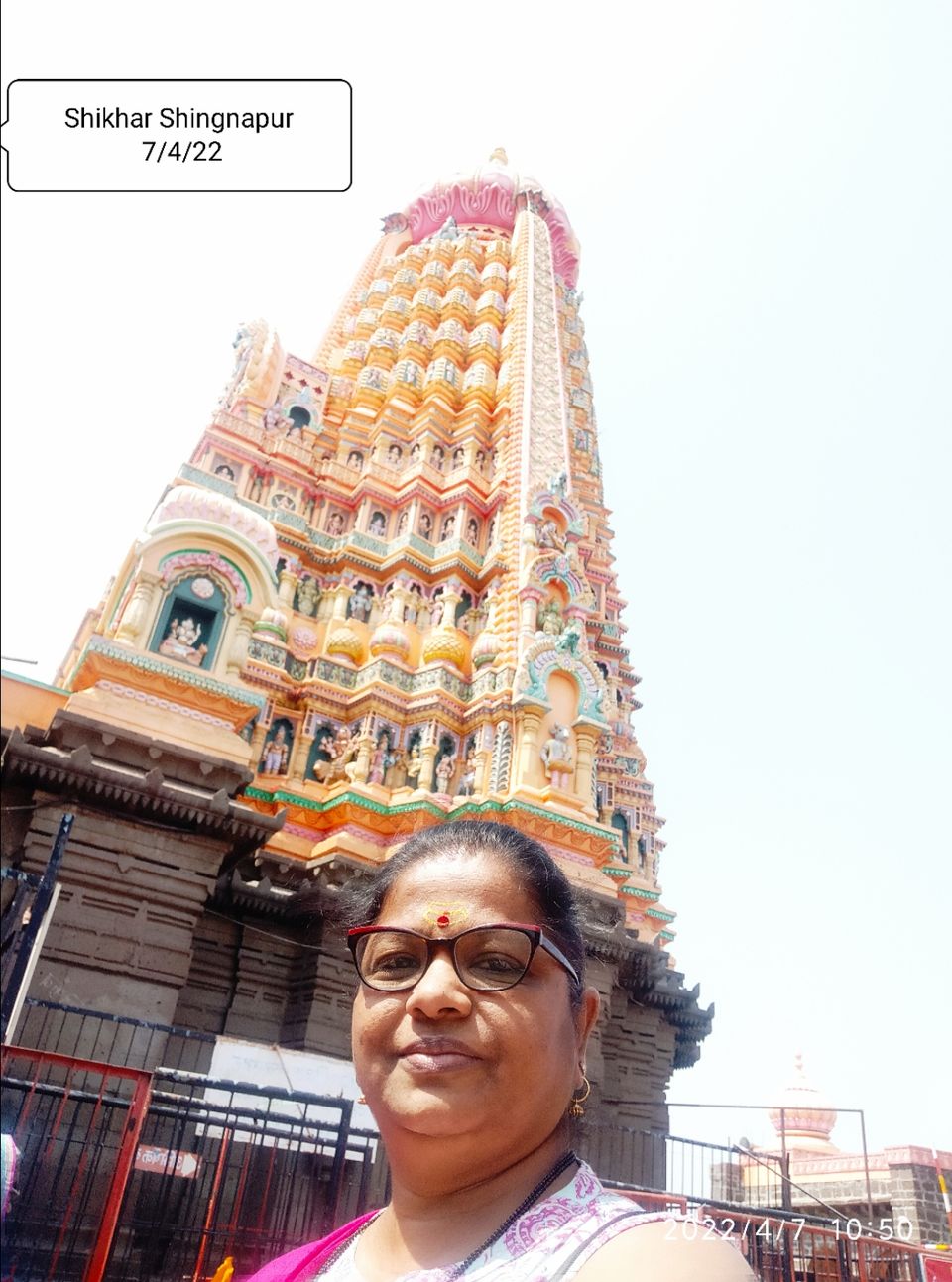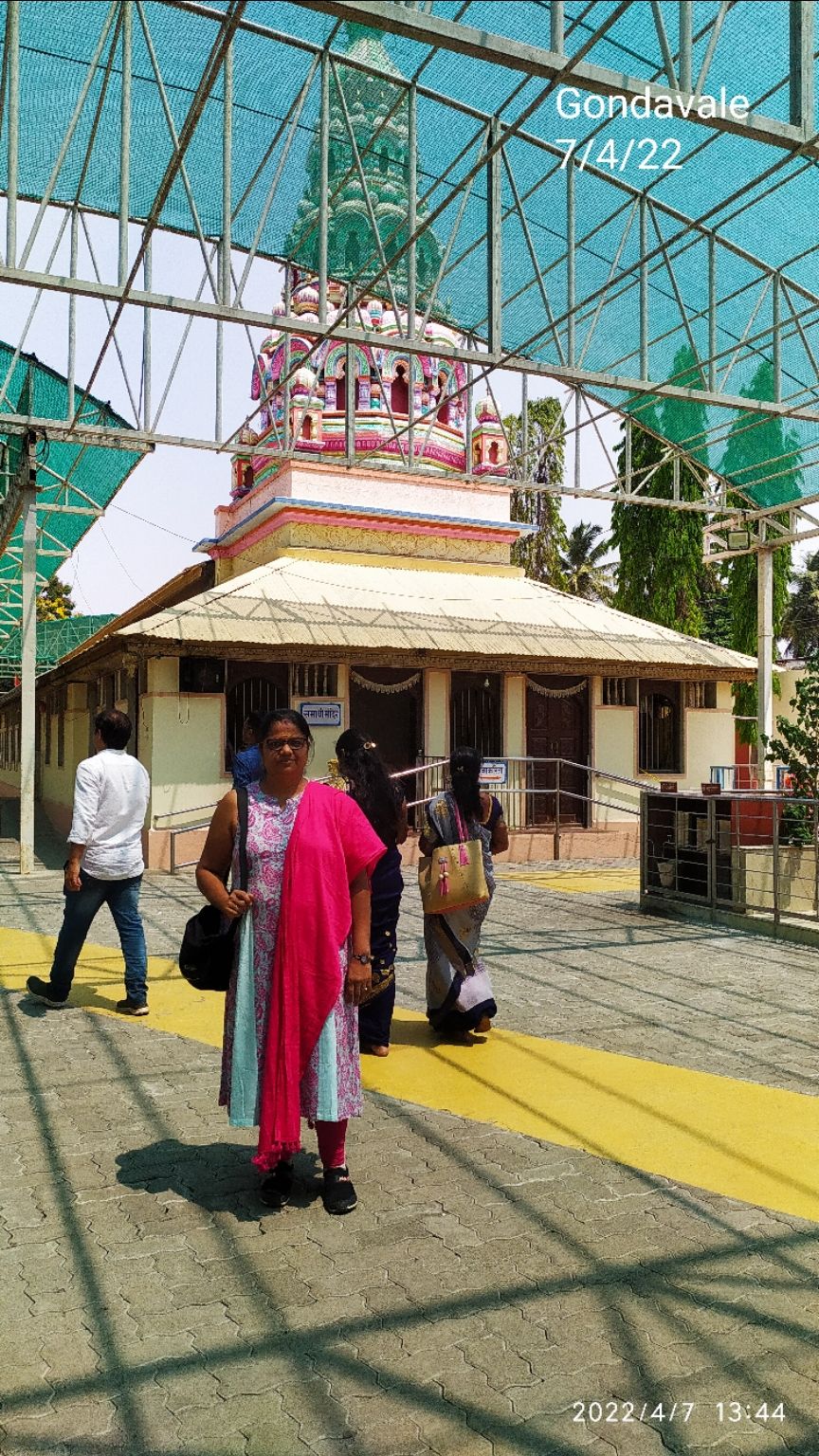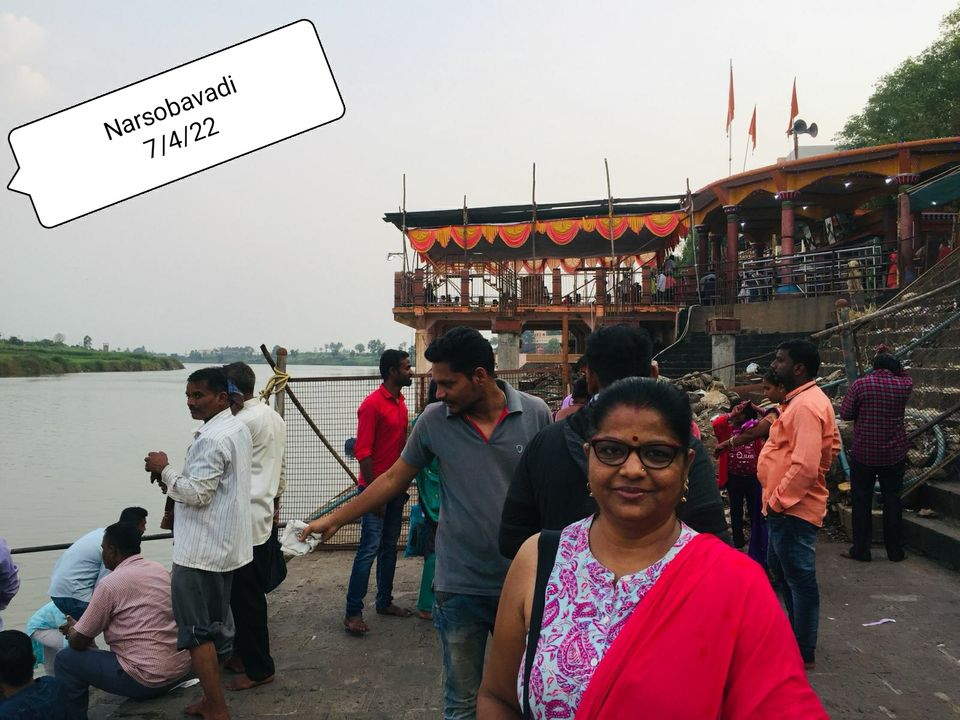 On 8 April 2022 earli morning 8 AM we left Narsobachi wadi for Kolhapur which is just at a distance of 50km. We reached at 9.15 AM. Car parking is Rs 25/-
Kolhapur is a city on the banks of the Panchaganga River. It's known for its temples, like the ancient Mahalakshmi Temple, a Hindu pilgrimage site. The Bhavani Mandap is an imposing old palace with a small museum displaying stuffed wild animals. Close by, Rankala Lake is surrounded by gardens. The hilltop Jyotiba Temple complex is on the city's outskirts. Kolhapur Mahalakshmi Temple is also known as the Amba Bai Temple, is located in Kolhapur, Maharashtra. The temple is extremely sacred. The Mahalaxmi temple is believed to be one of the eighteen Maha Shakti Peethas as described in the Ashta Dasa Shakti Peetha Stotram written by Sri Adi Shankaracharya. The Kolhapur Mahalakshmi Temple architecture is of "Hemadpanthi" style. It took us 45 minutes for darshan in a queue. . You can feel the devotional vibes over here. I had a great divine experience at this holy place. Ambabai Temple is an important Hindu temple dedicated to Goddess Lakshmi, who resides here as Supreme Mother Mahalakshmi and is worshipped by locals as Ambabai. Goddess Mahalakshmi is the consort of Lord Vishnu and it is supposed that Hindus who visit Tirumala Venkateswara Temple should visit Kolhapur Mahalakshmi Temple and Padmavathi Temple. The image of Mahalakshmi carved in black stone.
After darshan we left Kolhapur for GanapatiPule which is @160 km away from Kolhapur and reached at 5 PM. We checked in Yashwant Niwas home stay which is at a walking distance to Mandir and beach. We attended Aarti in the evening at Ganpati Mandir and had Prasad (pulav and Shira) over there.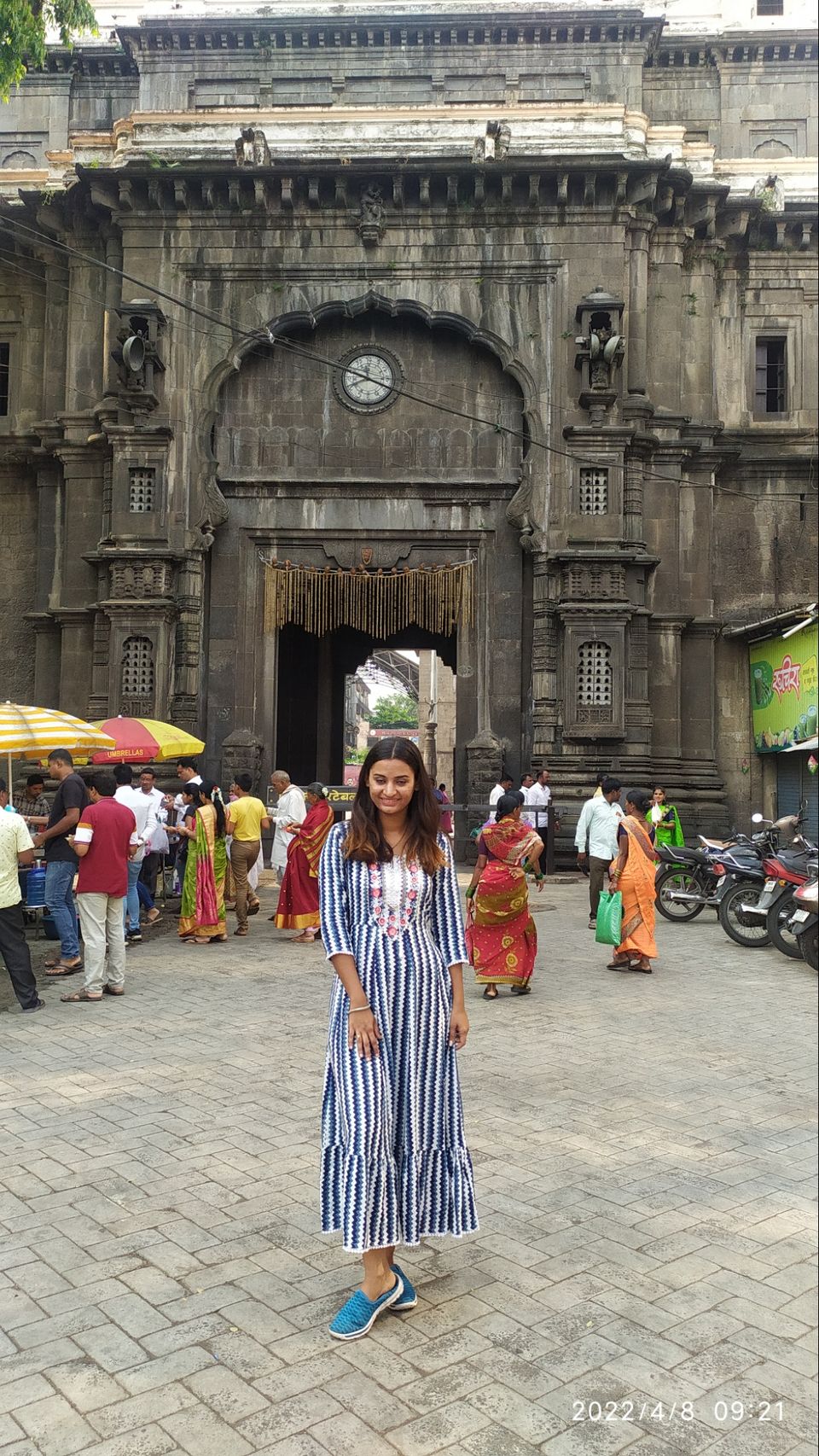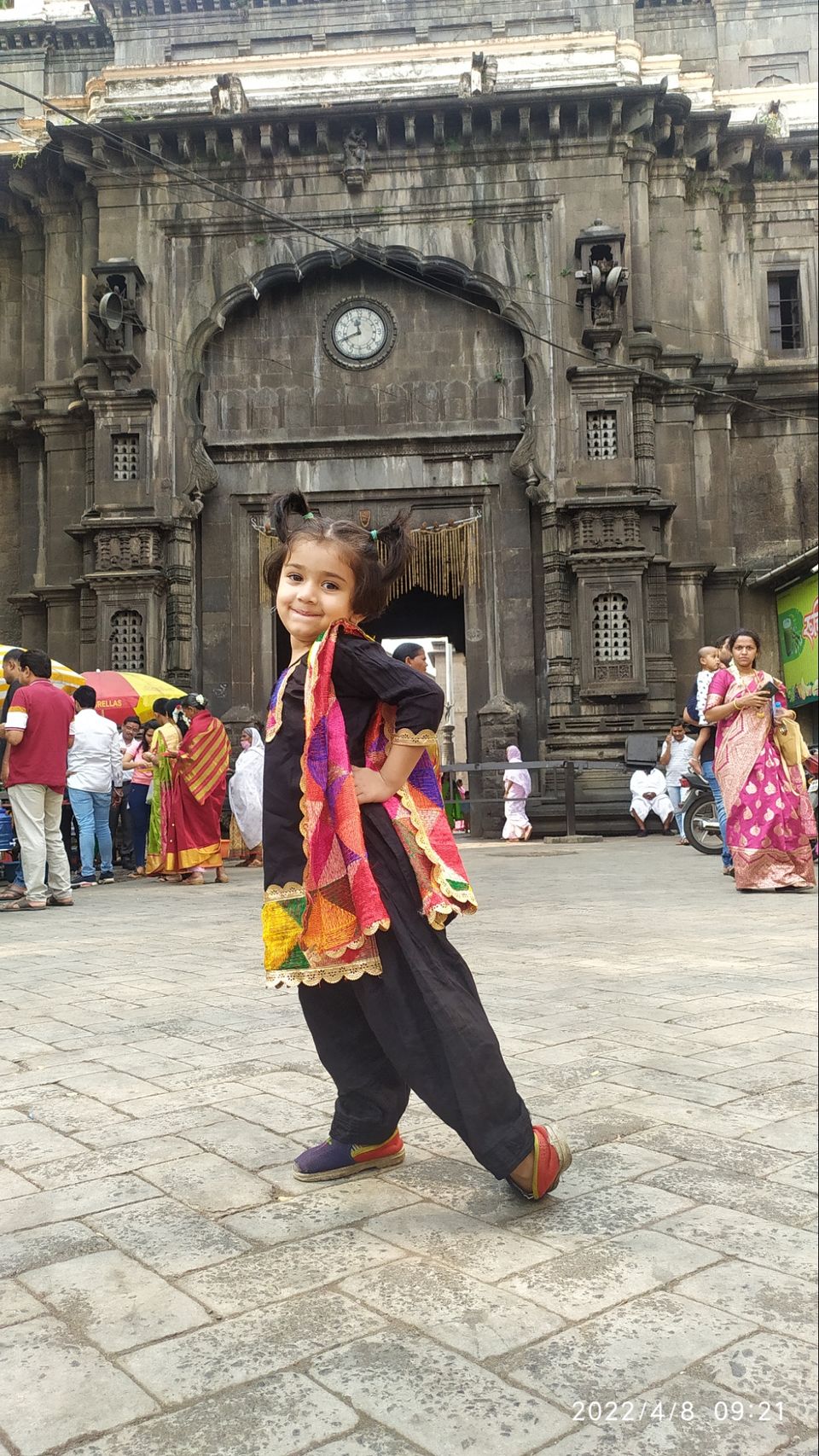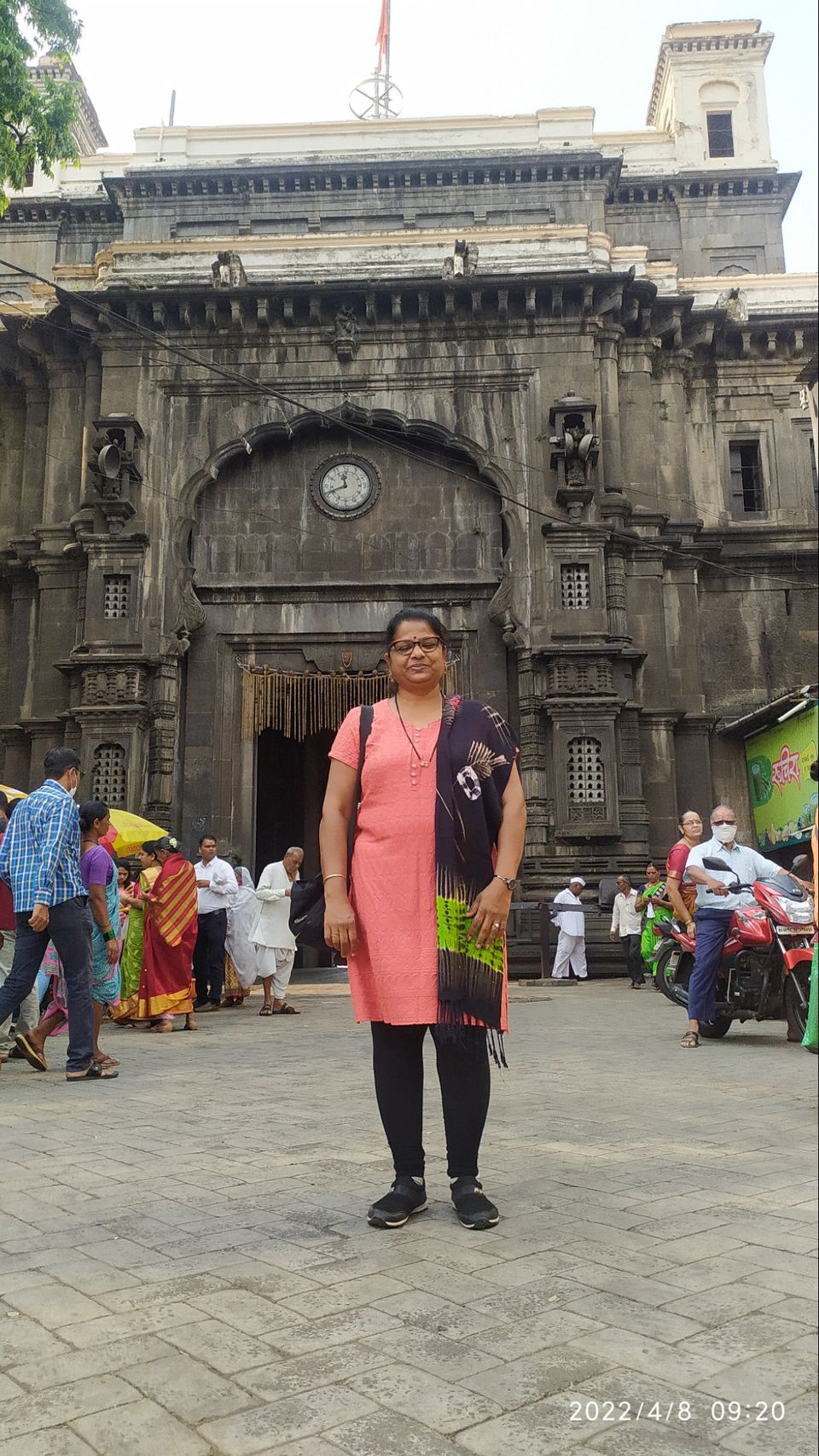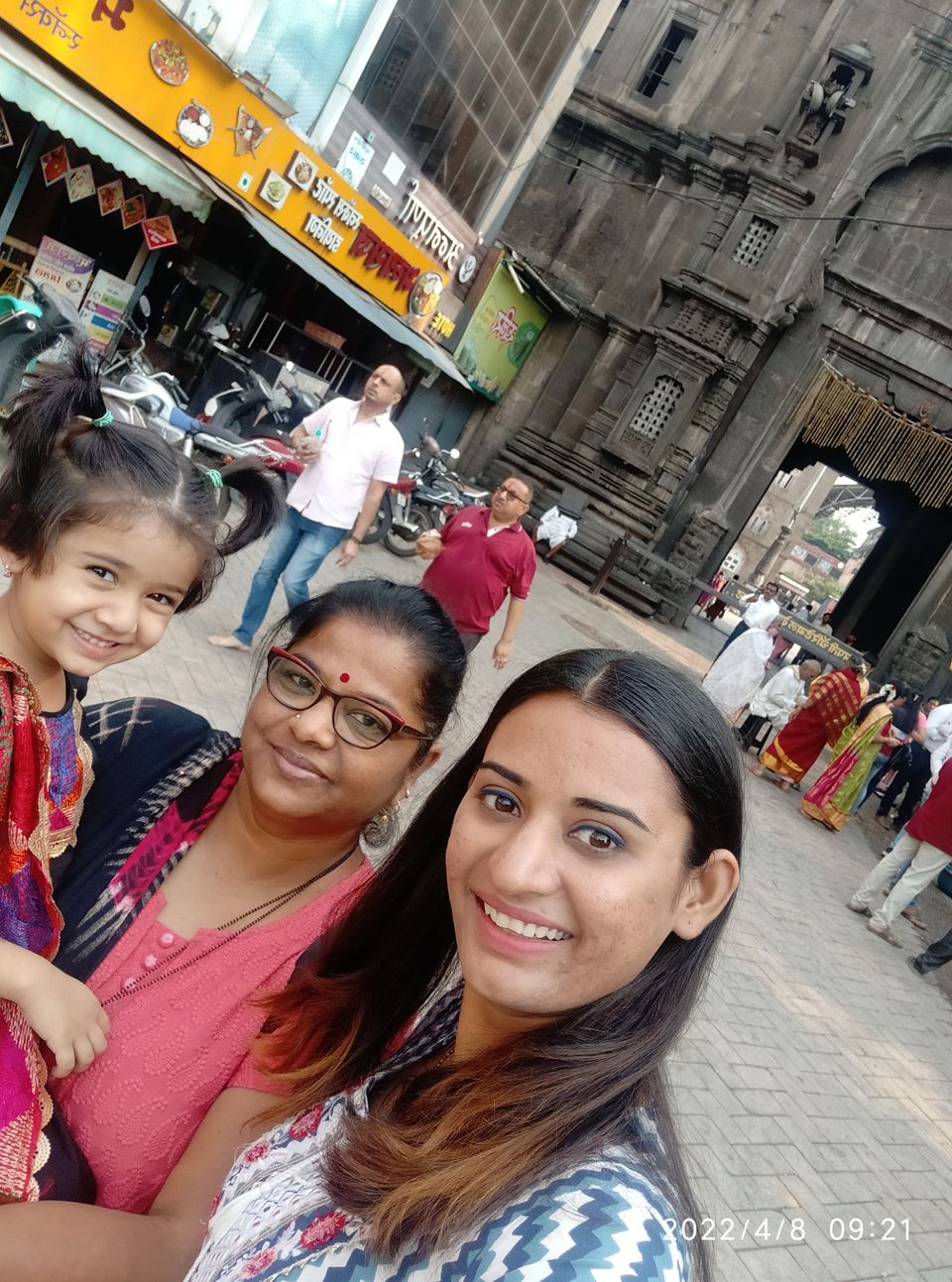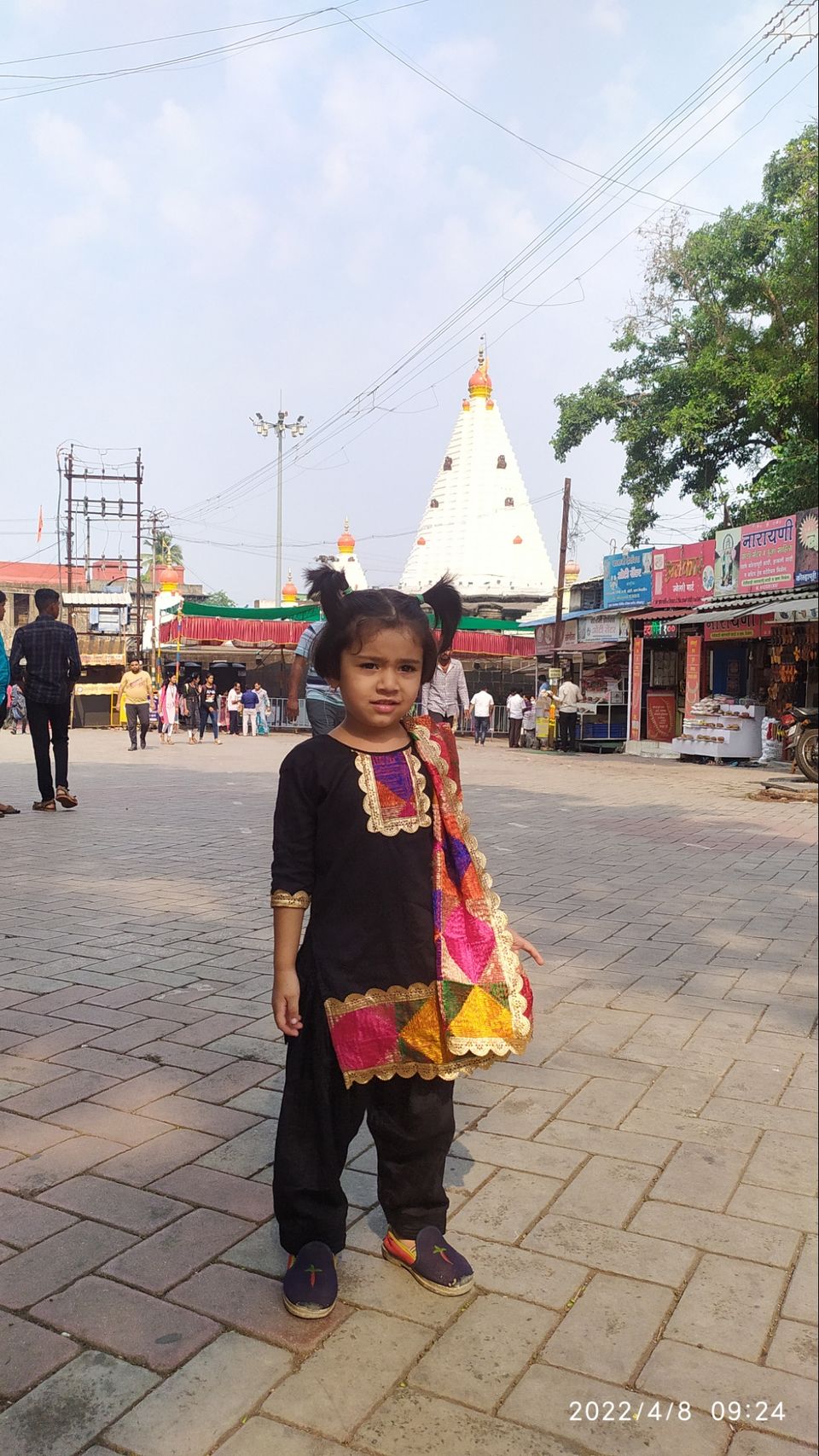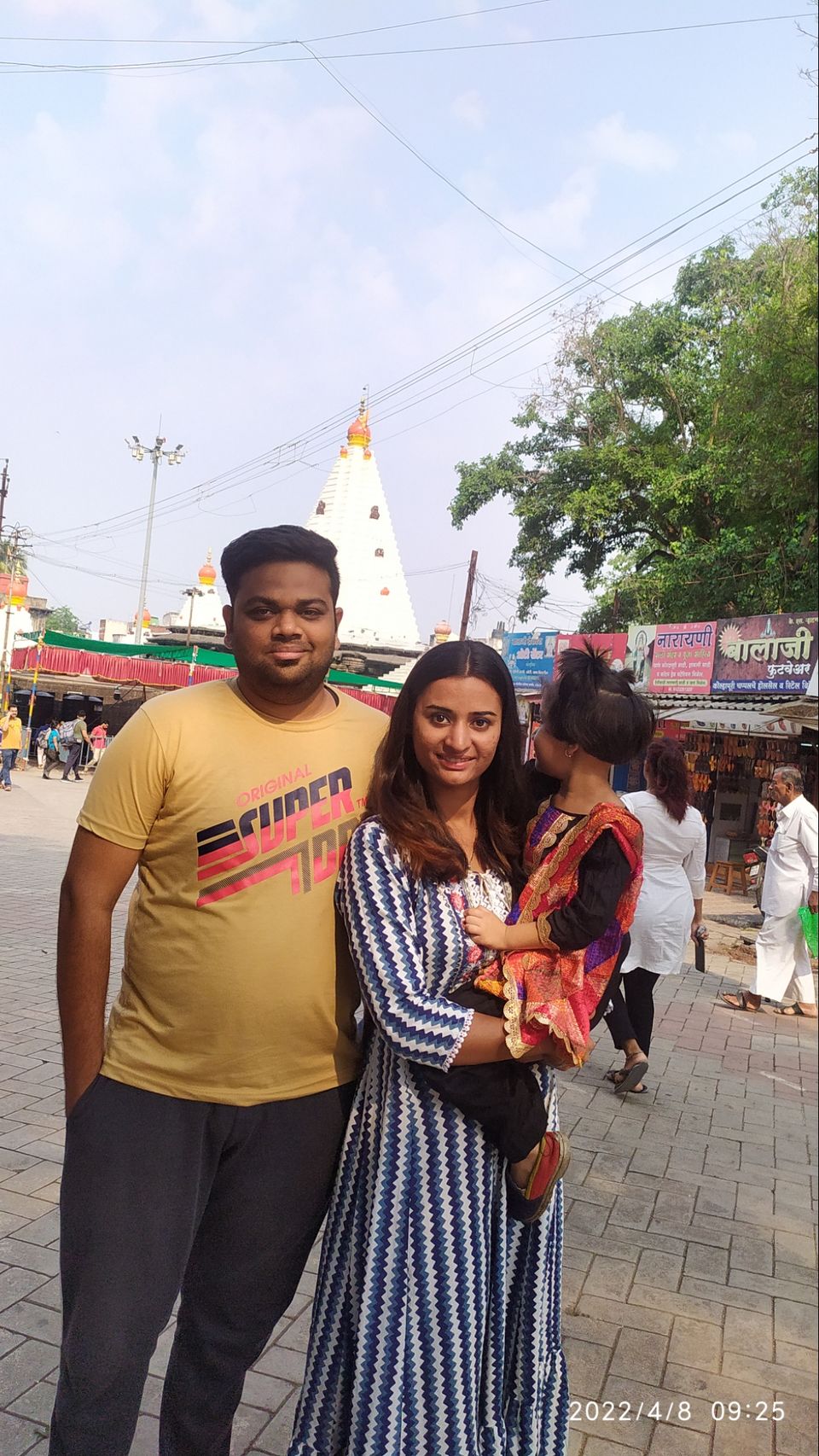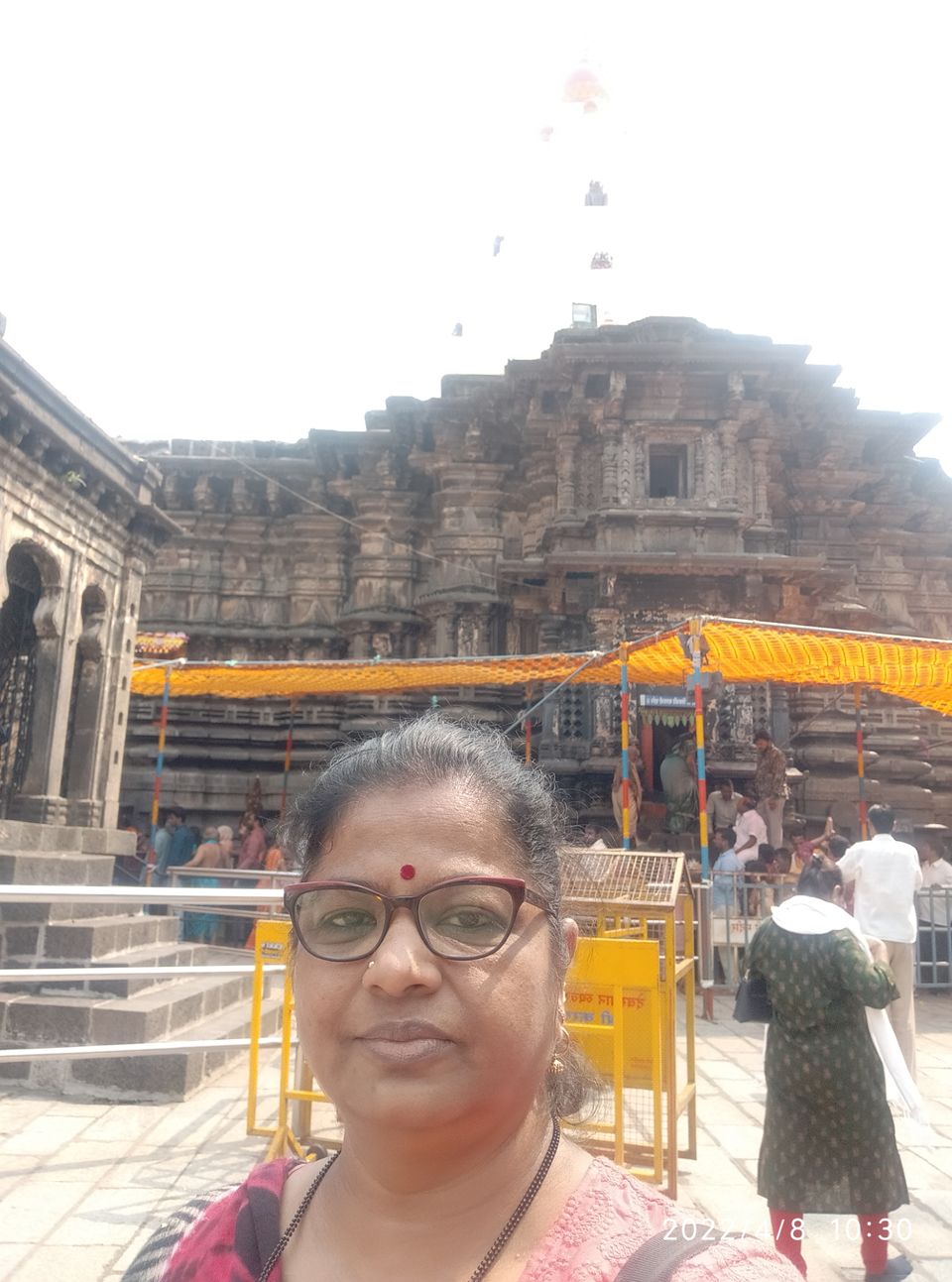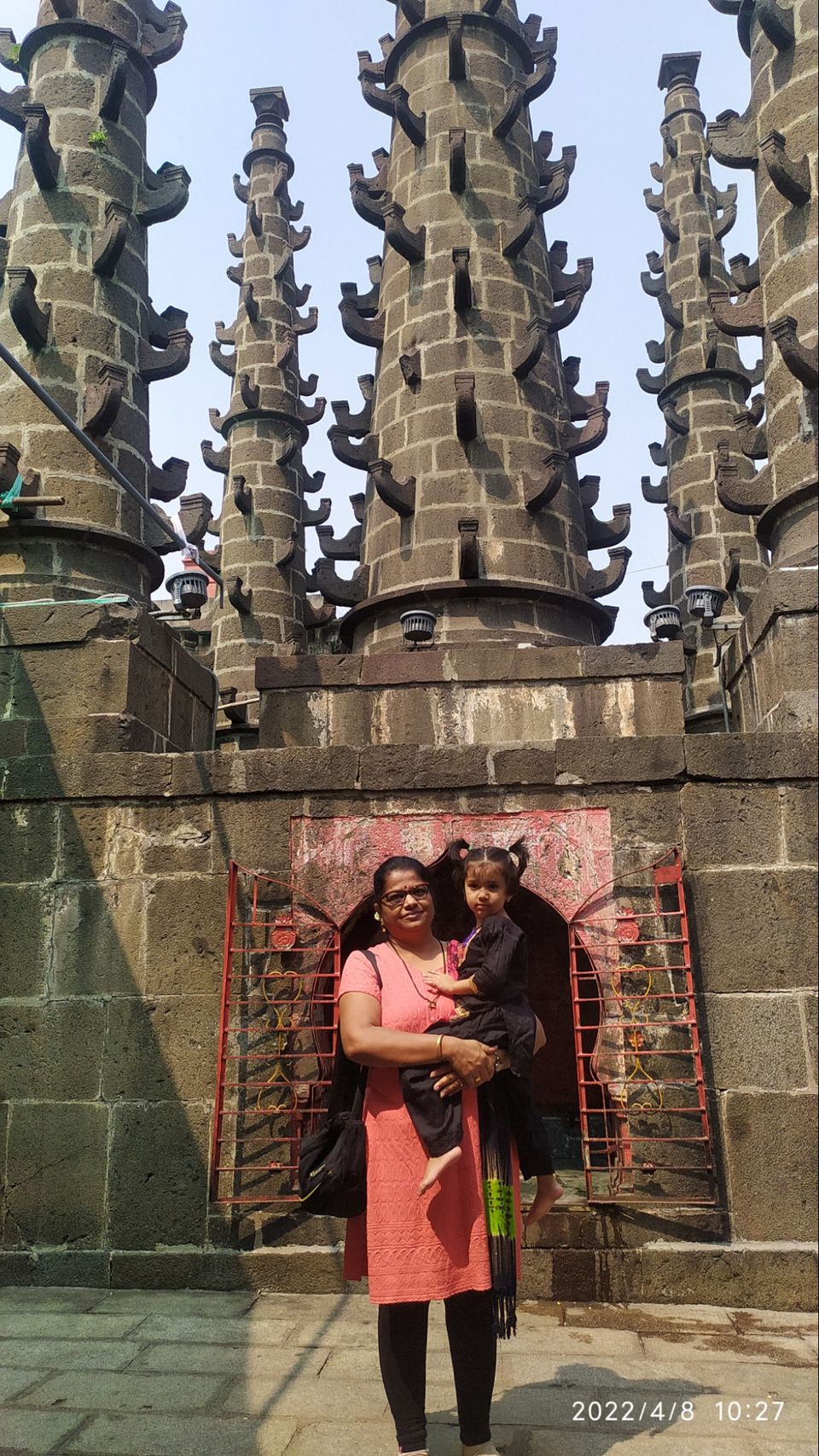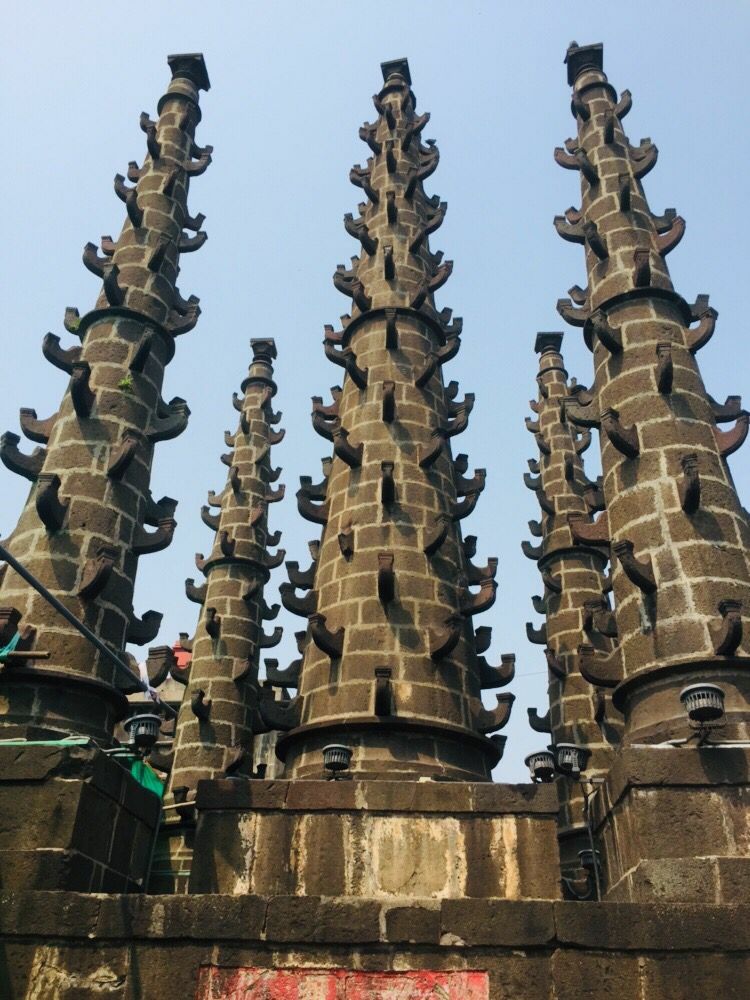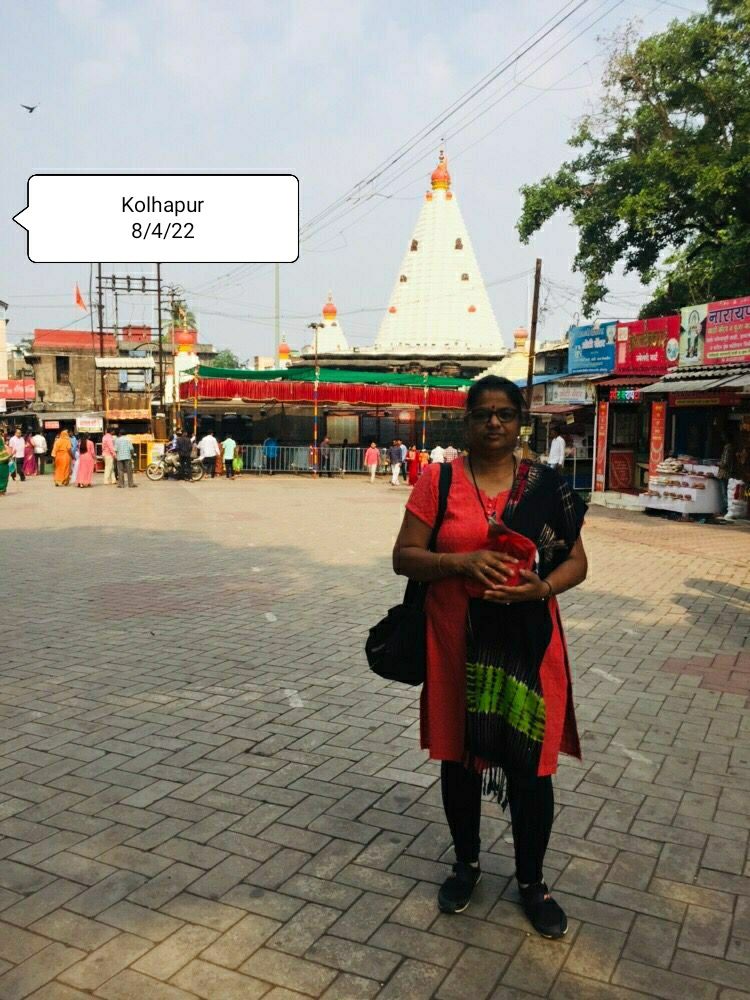 Ganpatipule is a small town located 25 km north of the city of Ratnagiri. At a distance of 1 km from Ganpatipule Bus Stand. This Swayambhu Ganapati Temple is an ancient temple situated on Ganpatipule Beach in Maharashtra. It is one of the top places to visit in Ganpatipule and also one of the popular Ganesh temples in Maharashtra. On 9 th April 2022 in the morning we went to Ganpatipule beach. After coming ordered veg thali at our home stay and in the afternoon we went to Prachin Kokan Museum. Entry ticket is Rs 50/- per person. It is a must place to visit in Ganpatipule. This museum is an informative way of depicting Konkan Lifestyle of old times. Guides are well trained, they brief us kokan lifestyle in detail. You have to walk about 2 kms here. In the evening again we went to Temple for darshan, done some timepass and shopping at beach side stalls, again had Aarti and Prasad at temple. Felt blessed. We stayed at same home stay and on 10th April at 11.30 AM left GanapatiPule for Pune and reached safely.