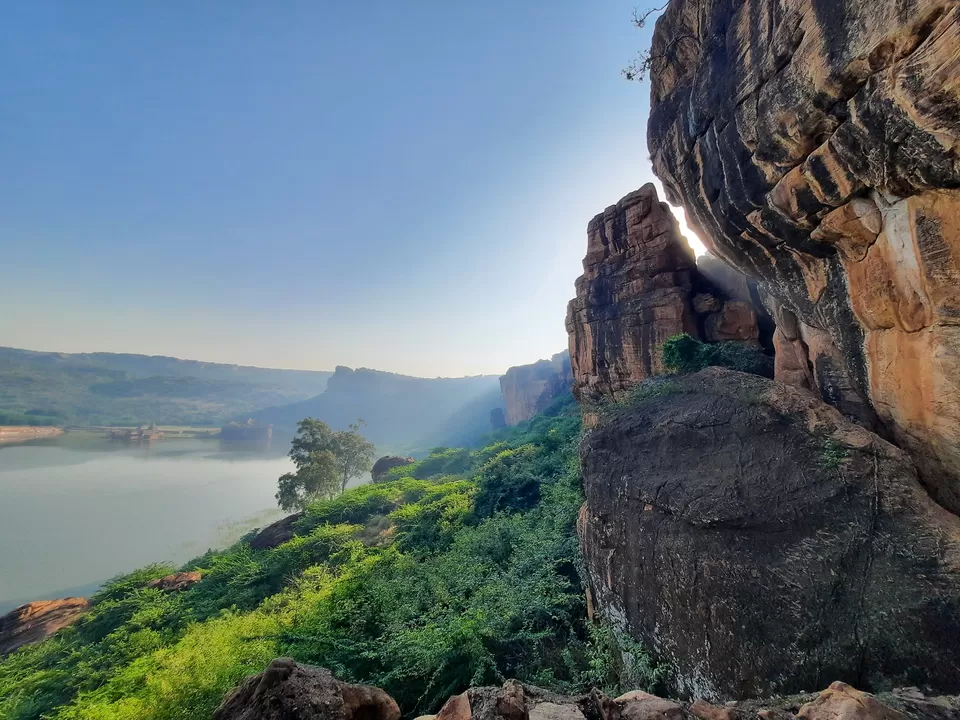 Yes! You read that right! Let me walk you through my itinerary and why I did this. Back in 2017, I made a trip to Hampi for the first time in 2017 and fell in love with the town and since then knew I'd be back here some day. Much later, I got to know that there is another town near Hampi with several UNESCO Heritage Sites.
I started planning my trip to Badami followed by Hampi. Found a direct bus from Bangalore to Badami.
Arrived at Badami. I had booked my stay with Krishna Villa which was less than a kilometer away from the bus stand. The stay was pretty decent with all basic amenities. They had a kitchen which served meals at Rs. 220 per head. After checking in, the manager at the homestay helped me arranging for an auto for sightseeing around Pattadakkal and Aihole. Both places are within 35 kms radius of Badami.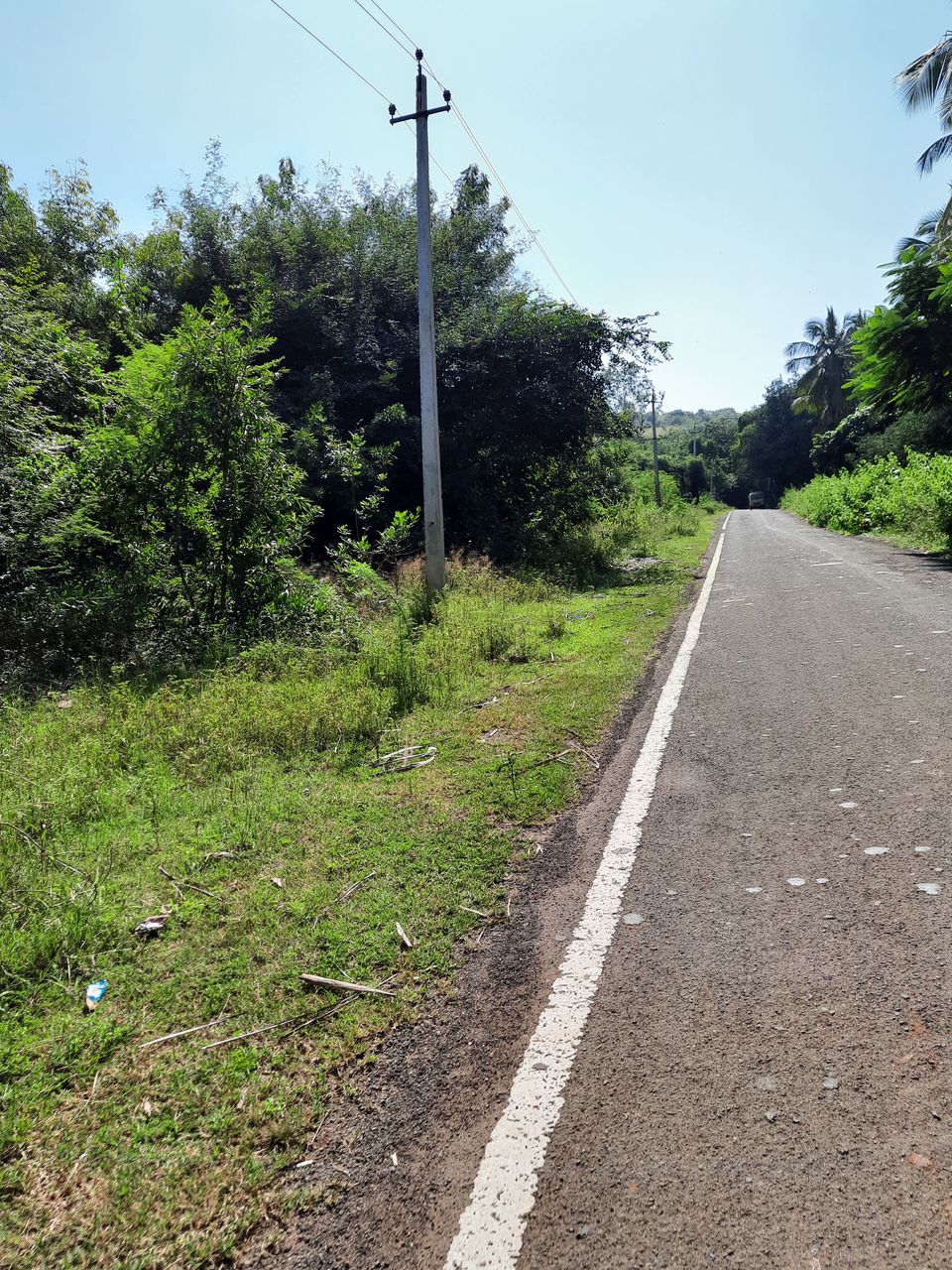 There are several temples to visit. Most of them are abandoned but the structures are really something to look at. These are all temples that were built in the 7 and 8 Century. The places I visited in Pattadakkal and Aihole were Banashankari Temple, Mahakoota, Durga Temples and a Fort's remains.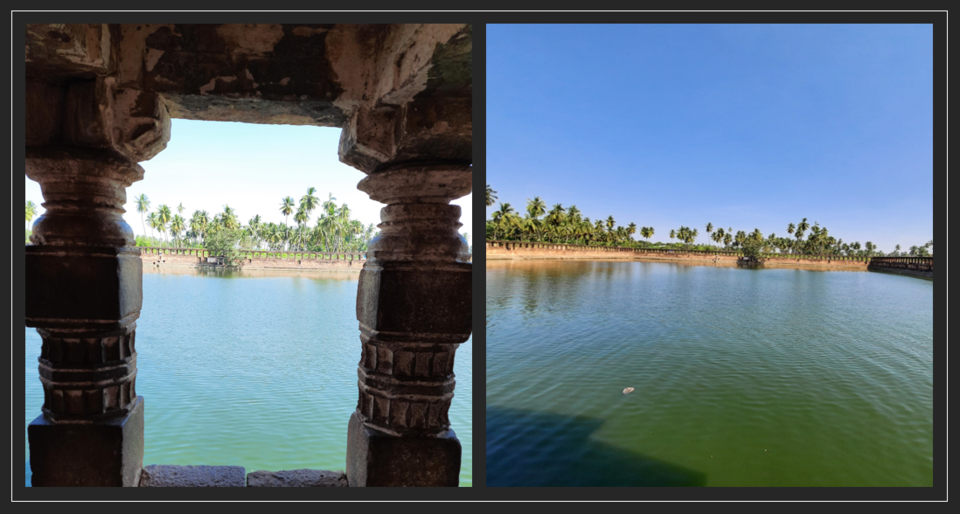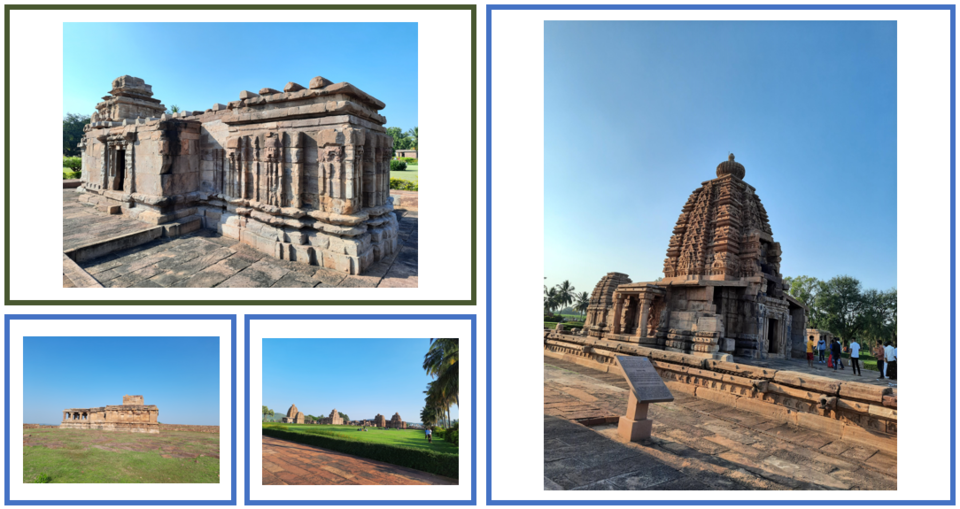 I ended my day with a nice hot meal served at my stay - Krishna Villa.
I still had to go around Badami as didn't have time on the first day. The auto person came and took me to Badami Caves and Bhootnath Temple. Both these places were really a sight to see. They looked beautiful in the morning.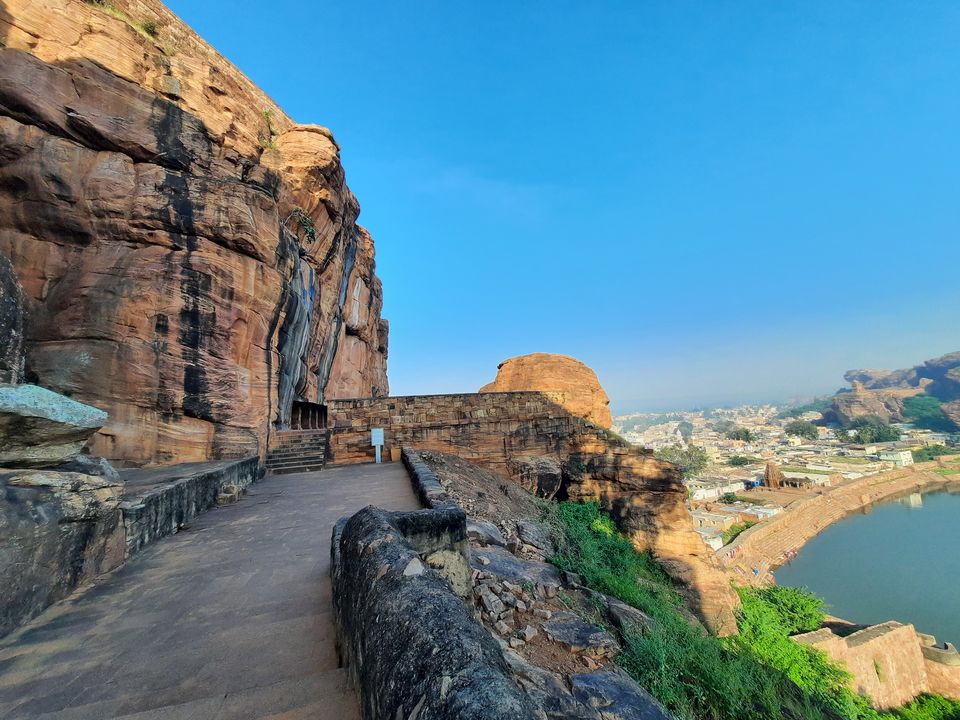 I would suggest you visit both these places as early in the day as possible. The earlier you reach, the better as you can avoid crowds. I was told that entry is open from 6am and closes by 6pm. There is also a musuem that you will find on the way to the Bhootnath Temple, the museum is also worth a visit if you are interested in knowing about the history of the area. Entry fee to all temples and museums range from Rs. 5 to Rs. 50 per person for Indians.
Soon after, I planned on leaving to Hampi but wasn't sure on how to get there. Spoke to the manager at Krishna Villa, he said that I could either change 3 buses i.e. Badami - Gadag - Hospet - Hampi or I could take a direct taxi which would cost Rs. 4,500 as I would be charged both ways even if I only wanted to get dropped one way. I wasn't willing to do the bus as my legs were already sore from all the steps climbing I did at the fort in Aihole and Badami caves the following morning neither was I wanting to spend 4.5K. So I spoke to my auto driver to see if he was willing to drop me to Hampi and he agreed to do this at Rs. 3,200! Hampi is about 150KMS from away Badami. I quickly had Poha that was complimentary at Krishna Villa, checked out and in no time was en route Hampi in an Auto!
I started at 10am, the ride quite smooth except for a few parts where the roads weren't good. I was expecting to be there by 1pm but then I reached 3pm! Nagaraj my auto driver was really a gem, he was disappointed that he delayed my arrival at Hampi but I assured him that wasn't too late!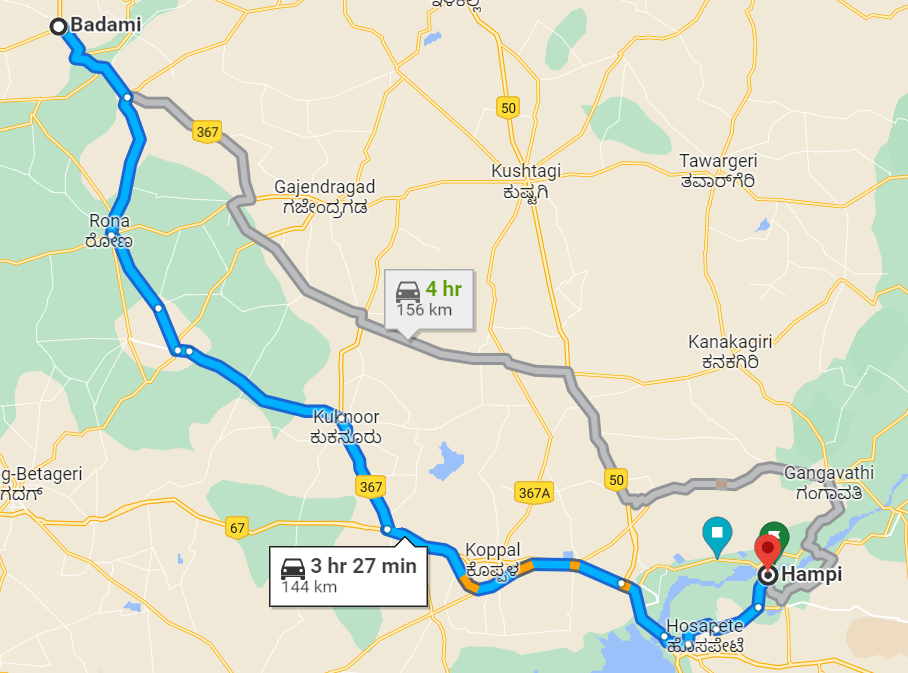 I was really excited after reaching Hampi as I looked forward to spending time at the shacks and eating amazing food. I had booked my room with an Airbnb host in Hampi. I made my way through the Hampi bazaar and was able to find my room with ease. I checked in and immediately rushed to the river to catch a ferry to cross the river. I reach there and see the ferry isn't running and see there are a lot less people sitting by the ghat. I was quite surprised to see this as this wasn't the case back in 2017. Then I learnt from the hawkers that the ferry does not run a frequently as before. It was standing on the other side of the river, I sat by the ghat and waited for it to come. Finally the boat arrived and few of us waiting to cross over, hopped on to the boat. While boarding the boat, they told us that the last boat was at 5pm and it was already 4pm then. I crossed over and to my surprise, all the restaurants and the bazaar had disappeared! The scooter renters there then told me that on government's order, everything was demolished as this is a UNESCO Heritage Site and that I would need to go till the Sanapur main road to find an eating place. With a heavy heart, I was back to this part of town. The boat fee is Rs. 50 per person one way. They only run when there are minimum 10 people at a time for availing the service. Since I hadn't had lunch, I went to Old Chill Out Ganesh Restaurant and had a Tuna Bruschetta which I enjoyed.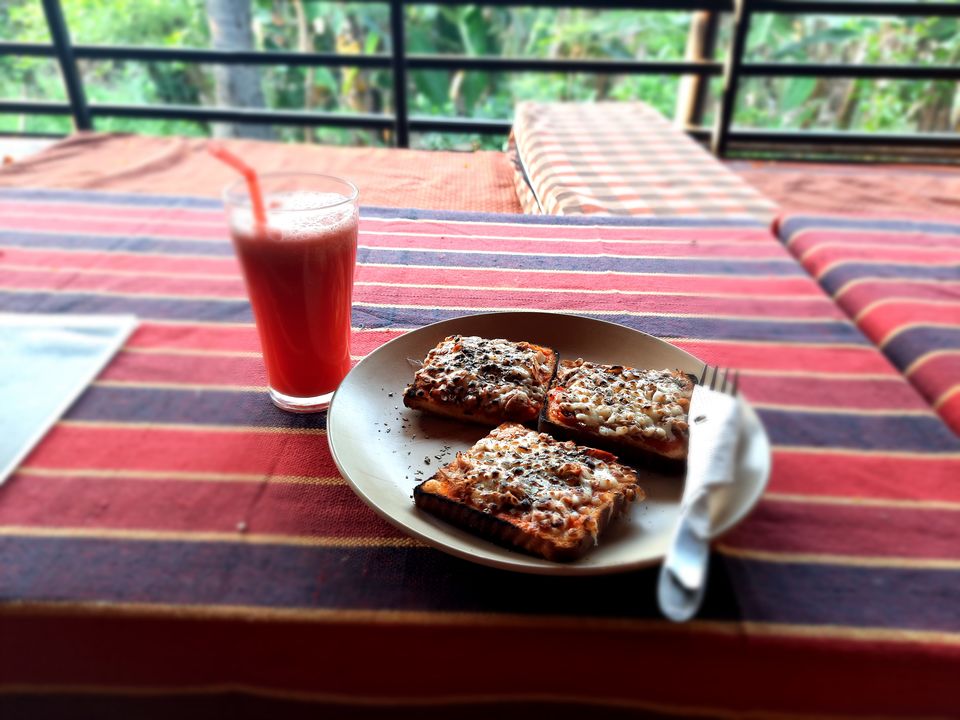 I spent the rest of the evening walking through the bazaar. A leather shop caught my eye and decided to check it out. The shop owner was very friendly. I chose to buy a wallet and he said that I could get this in any shade of brown. He then painted it another shade using an oil paint and it looked beautiful. He also told me that a lot of shop owners will try to sell leather bags saying that they are made of camel leather but most products are made out of goat leather as the production of camel leather is very limited.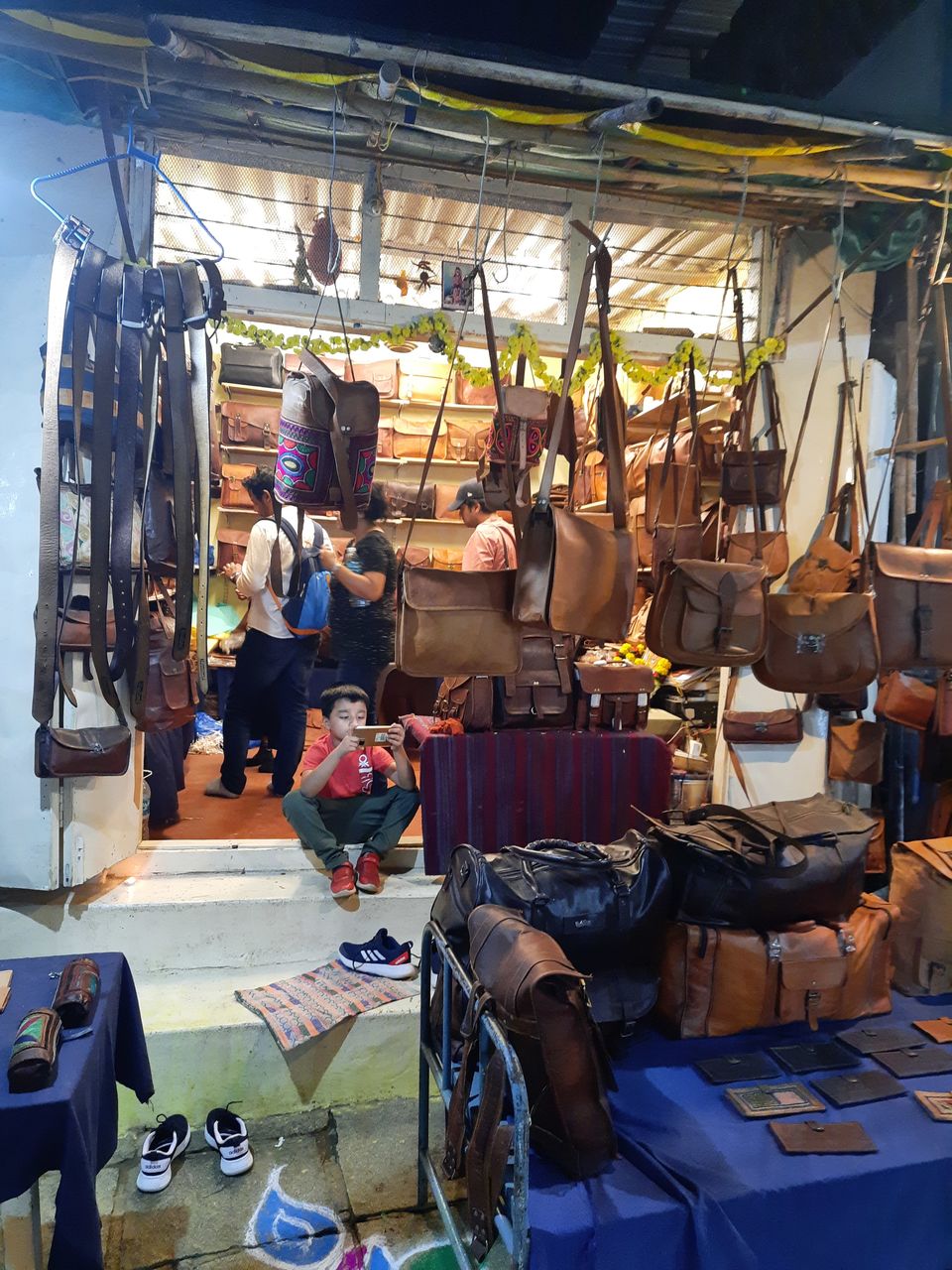 For dinner, I went to Gopi guesthouse and Rooftop Restaurant. I enjoyed a coconut nutella pancake there. I picked up a book at this cafe and started reading, I loved the book so much that I asked the owner if I could borrow it and return it the next day and he agreed.
The following morning, I woke up and quickly made my way back to the river hoping the ferry service had started but it didn't. The ferry was standing on the other side of the river just like yesterday. I then decided to finish my breakfast while waiting for the boat to come. Went to one of the stalls and had delicious idly with lip smacking bhajji while enjoying the view of the river.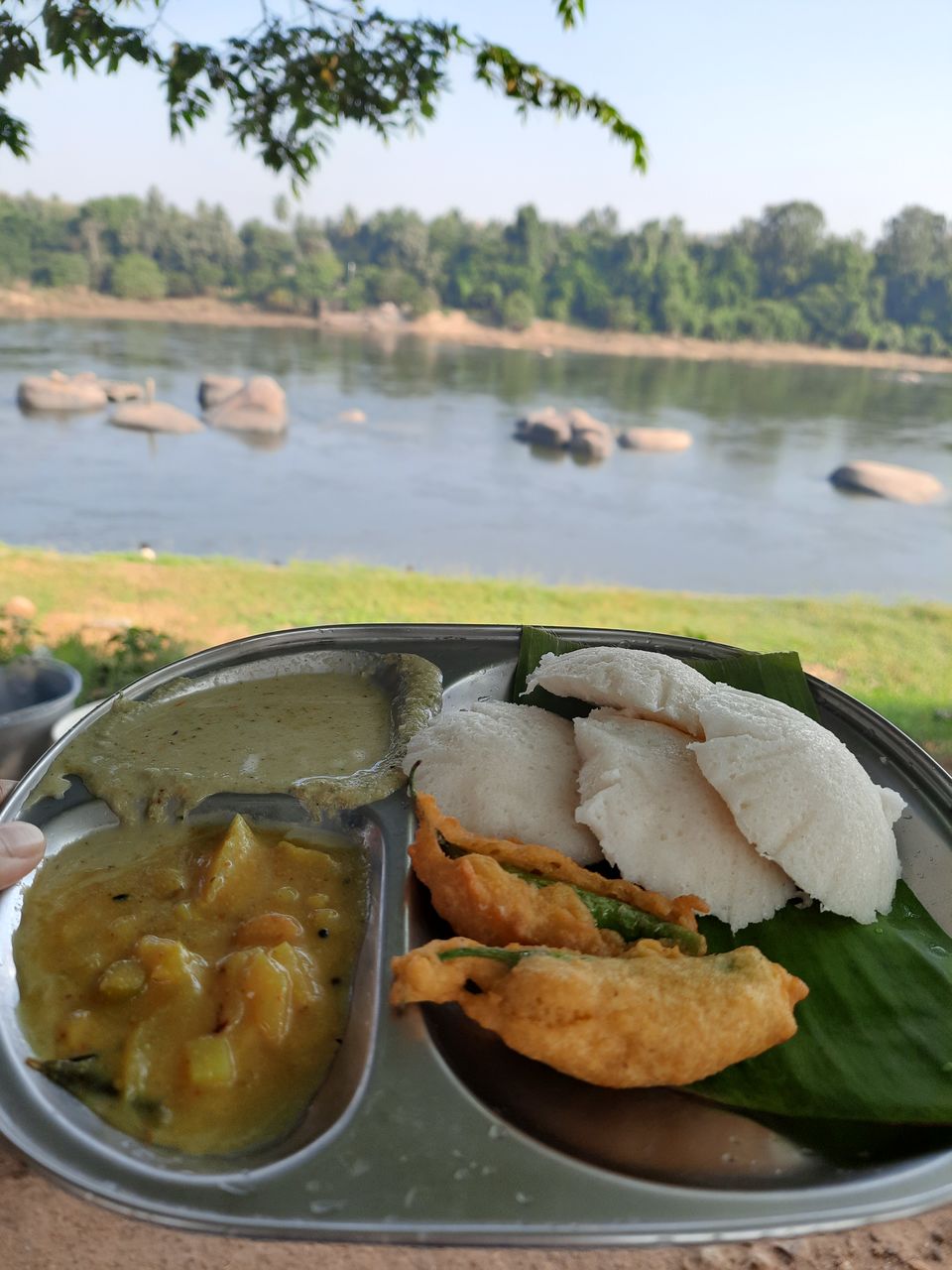 The ferry finally arrived and I crossed over to the other side. I rented a scooty at Rs. 400/day and had to buy a litre of petrol for Rs. 120. I rode off to Sanapur main road and found a nice cafe called the Baba cafe.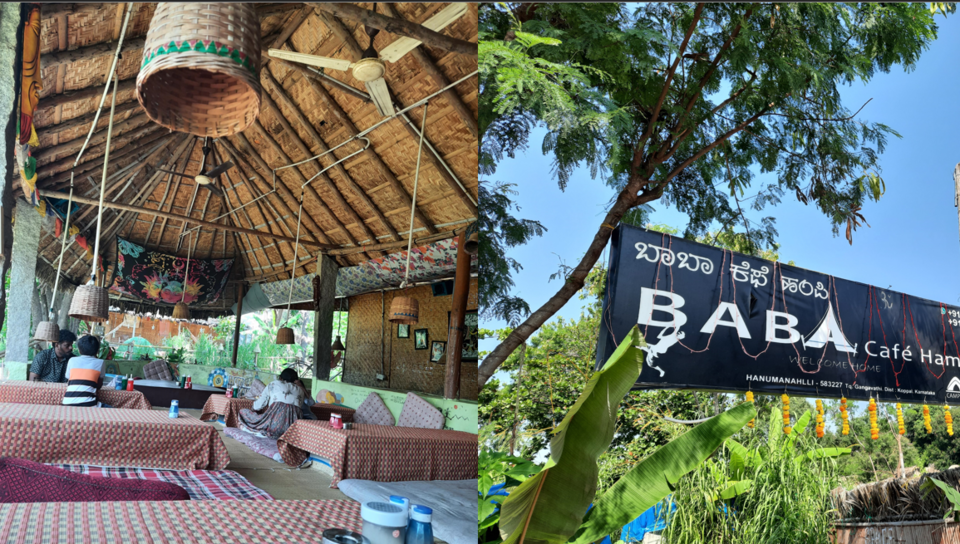 Had a fruit juice there to refresh myself. It was a very peaceful cafe to chill in and read a book. After that I headed to Sanapur lake.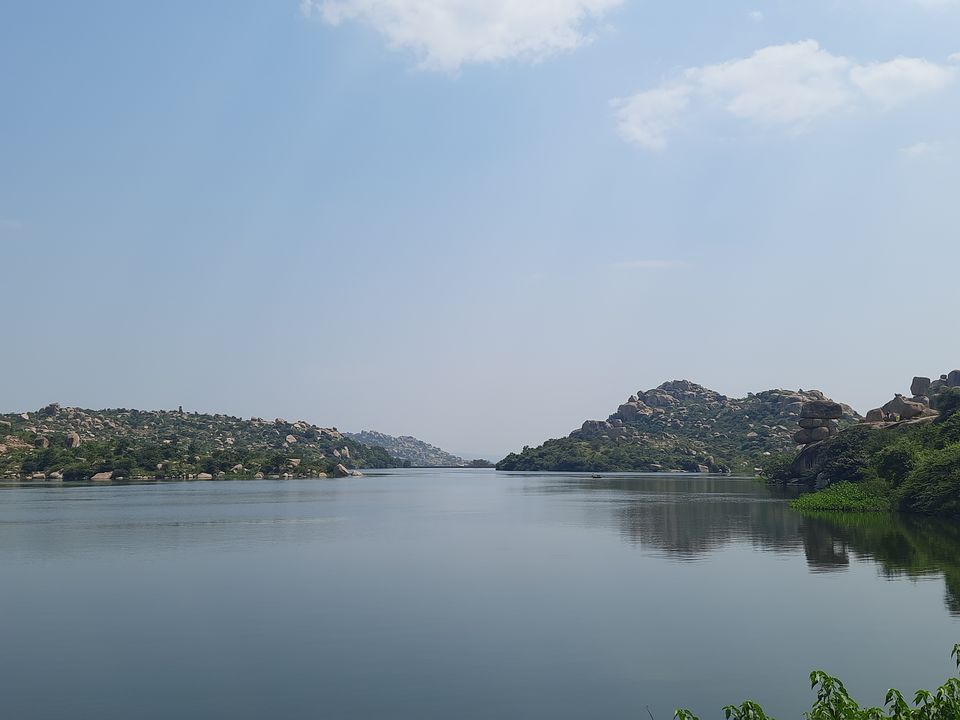 There is a cliff jumping point here however, I think this is not allowed anymore as the water levels were very high after the rains. I enjoyed the view and then was hungry again. I landed at the Laughing Buddha Cafe for lunch.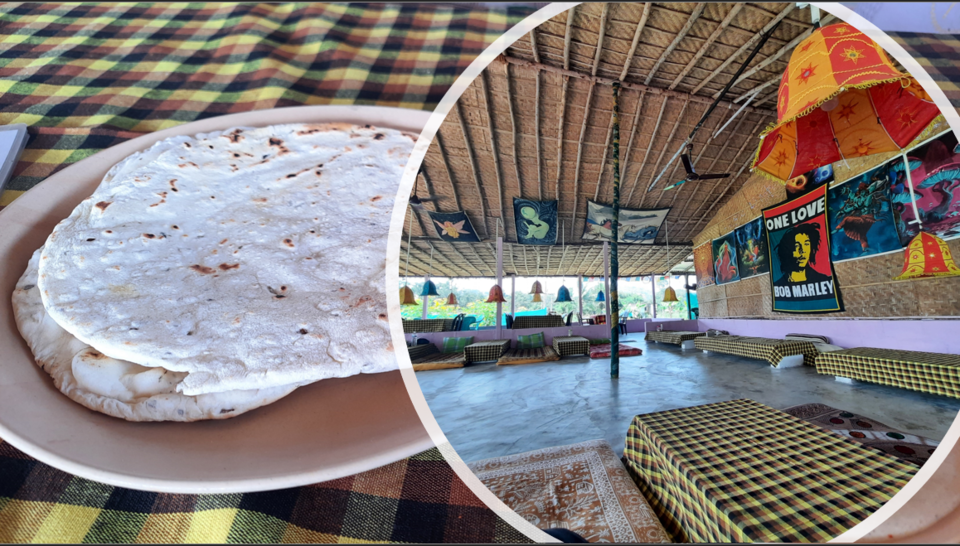 I enjoyed a nice beer which is not available in the main town along with Hummus and Pita bread.
I made my way back to the main town after returning the scooty as I had to take a bus back to Bangalore in a few hours. A little more about my stay at Hampi, I booked my room with Ananconda homestay. Anantha and Camille were amazing hosts. They helped me with all information I needed for my travel and I would really recommend all solo travellers to stay here if you appreciate simplicity and the culture. The location of this room is very convenient and you need not worry about getting back to the room at night as the bazaar and all eating places are right there.
Overall I had a beautiful trip and as always, Karnataka never disappoints. Although Hampi is not as lively as it is used to be, you will still enjoy the calm vibes and spending time with the locals.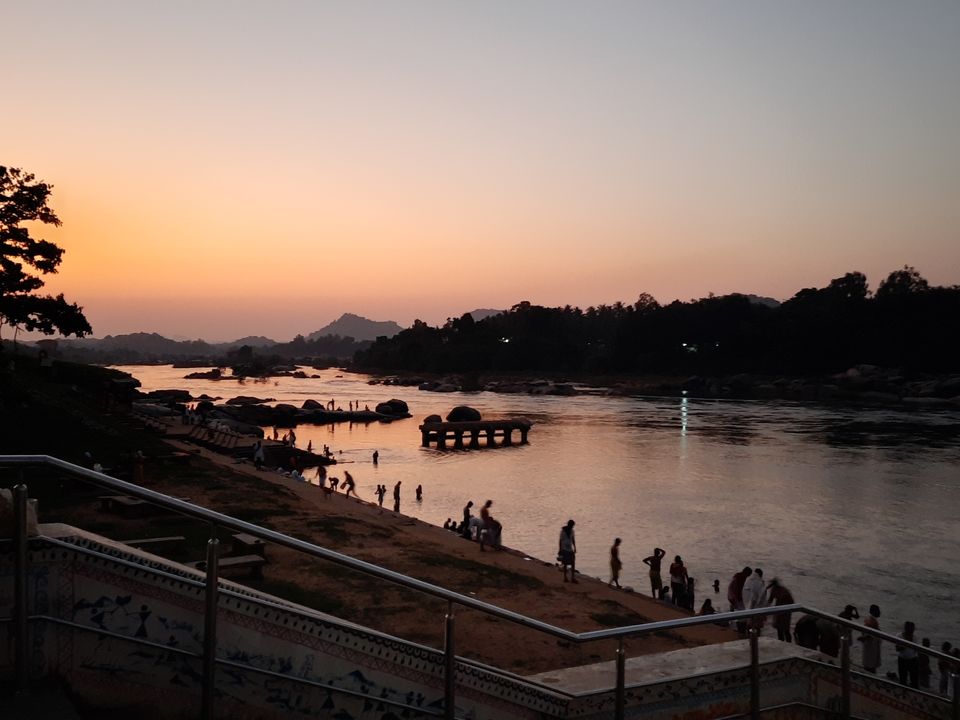 Sharing links of my accomodation:
Krishna Villa, Badami - https://go.ibi.bo/Y5J9RxSCnub?rs=PM&rm=COPY
Ananconda Homestay, Hampi -https://goo.gl/maps/5micXd1bst2E1PeA9
Buses: Bangalore to Badami - Sugama Travels
Hampi to Bangalore - Go Tours and Travels (Very impressed with their service. Bus is clean and well maintained. Very punctual as well)