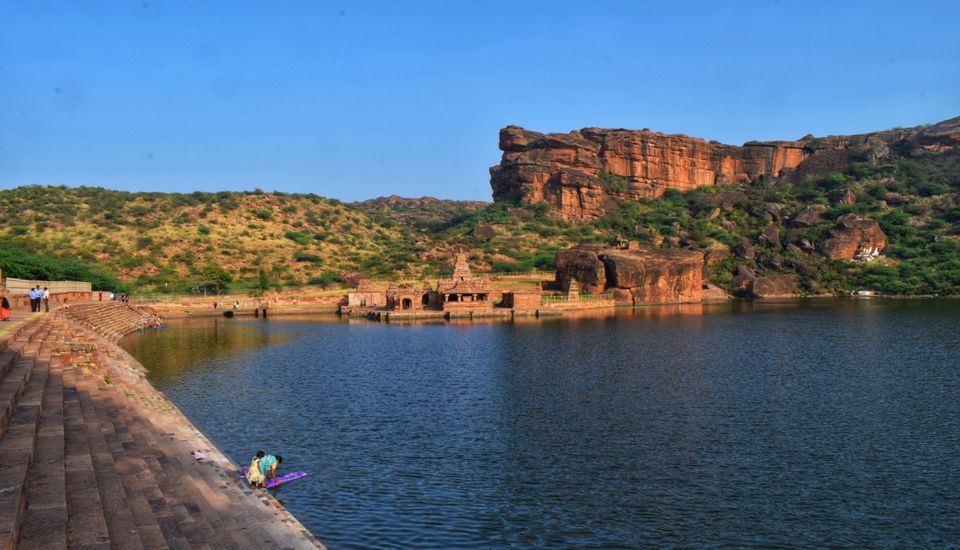 Badami, a beautiful place situated around 460 k.m. from Bangalore. It is located in the northern part of Karnataka. A perfect place to go for a weekend trip from Bangalore. The place is yet to become popular as much Hampi, I feel.
We took the Golgumbaz Express from Yeswanthpur around 7:15 PM Friday and reached to badami at 7 AM in the next morning.
We chose to stay at the KSTDC Hotel Maurya Chalukya, which is situated around 6 km from the railway station. It is closer from the bus stand though.
On the first day morning, we took an auto from the hotel premises and went to Aihole and Pattadakal. Aihole is located 35 km away from Badami and Pattadakal is 22 km away. Both the places will come in the same route.
These places have ancient temple complexes which were built within 6th to 8th centuries probably. The beautiful architecture of the temples are really spectacular. The temples are the amalgamation of Hindu and Jain cultures. Our auto driver was well aware about the history and he was humble enough to share the details with us. We had tried one famous sweet called Kardant in Aihole. It tasted well.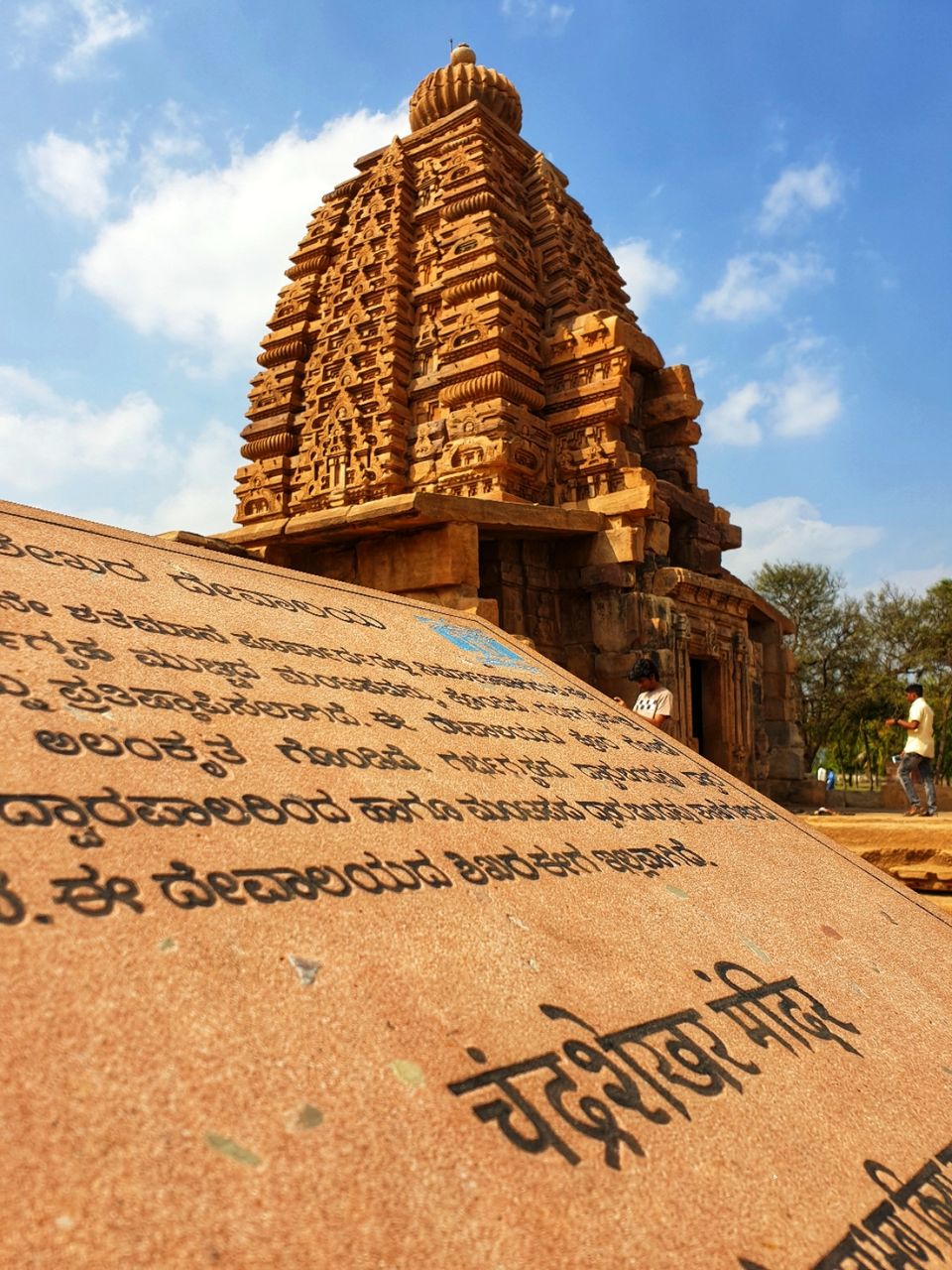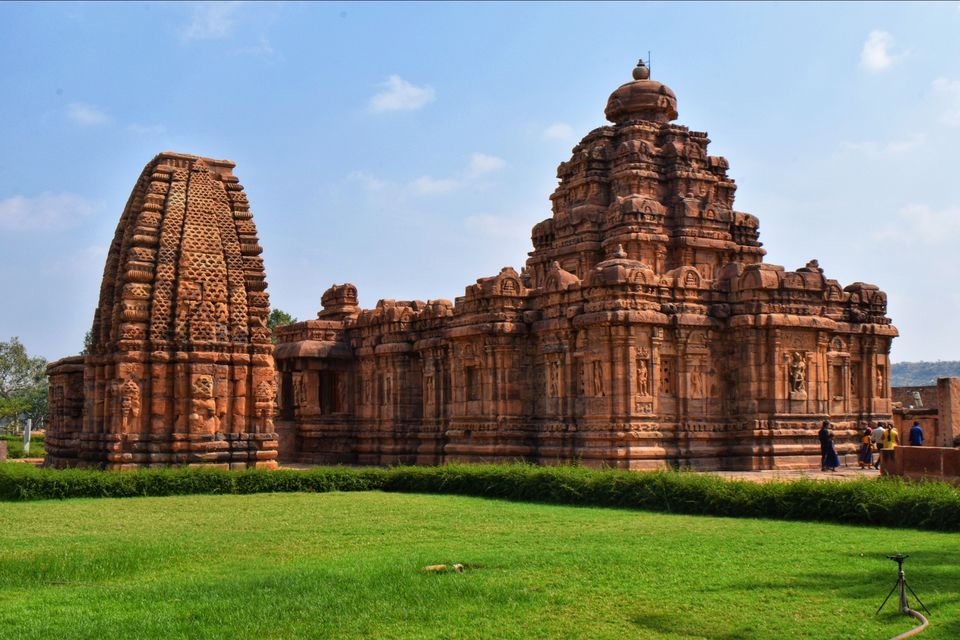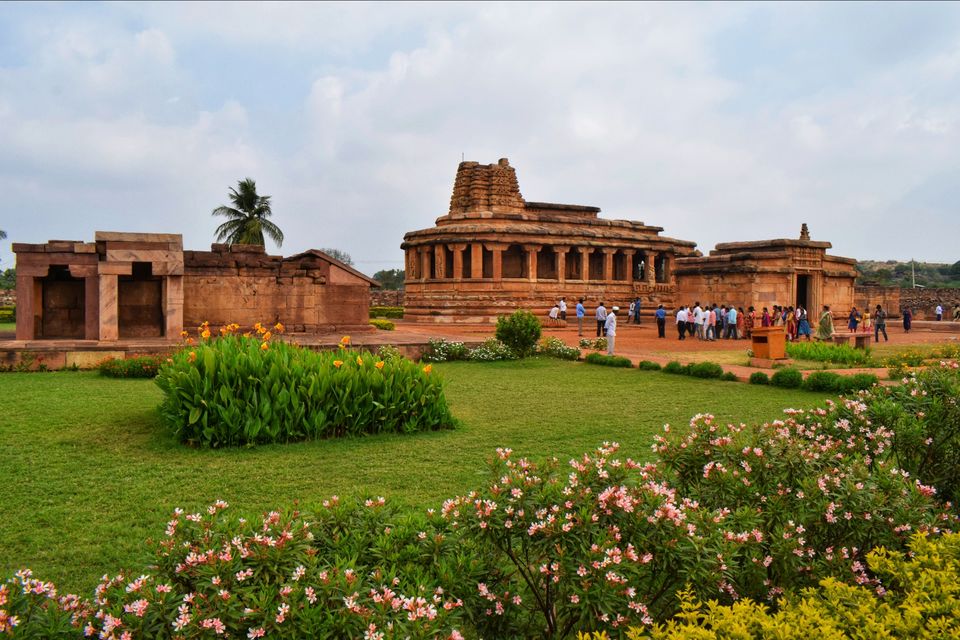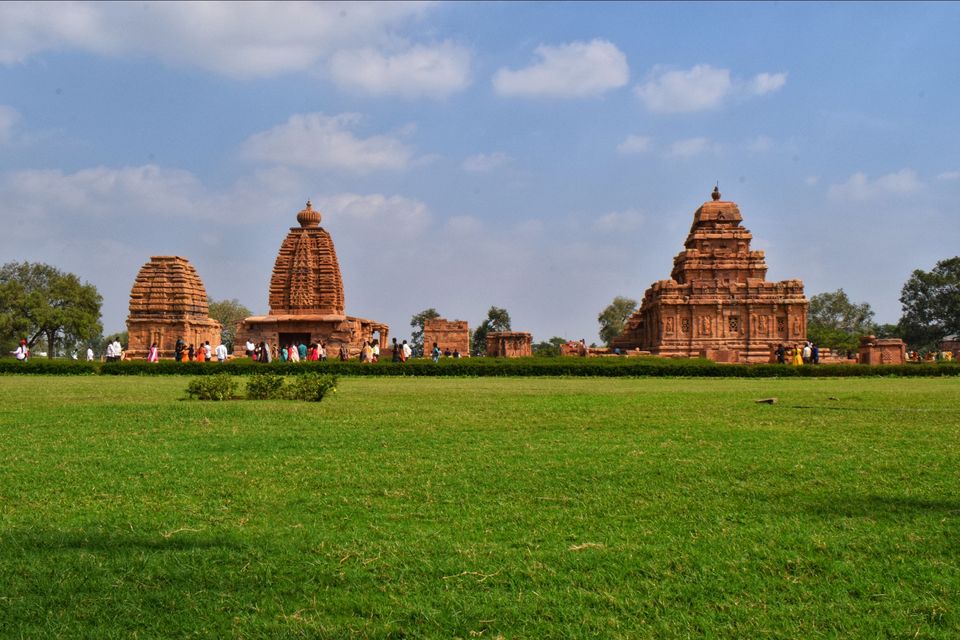 While coming back to Badami town we had visited the Mahakuta Siva temple. This is a very popular destination among the locals.
After coming back to Badami we took some rest in hotel and then we decided to visit the Bhoothnath temple Complex at the bank of Agastya lake for a sunset. But due to cloudy sky we couldn't see it. Still the sky created a beautiful twilight.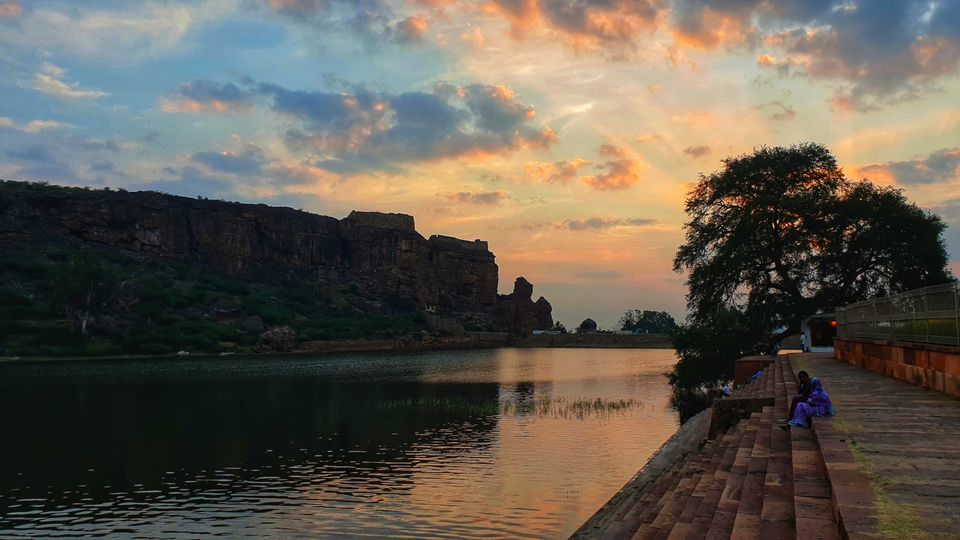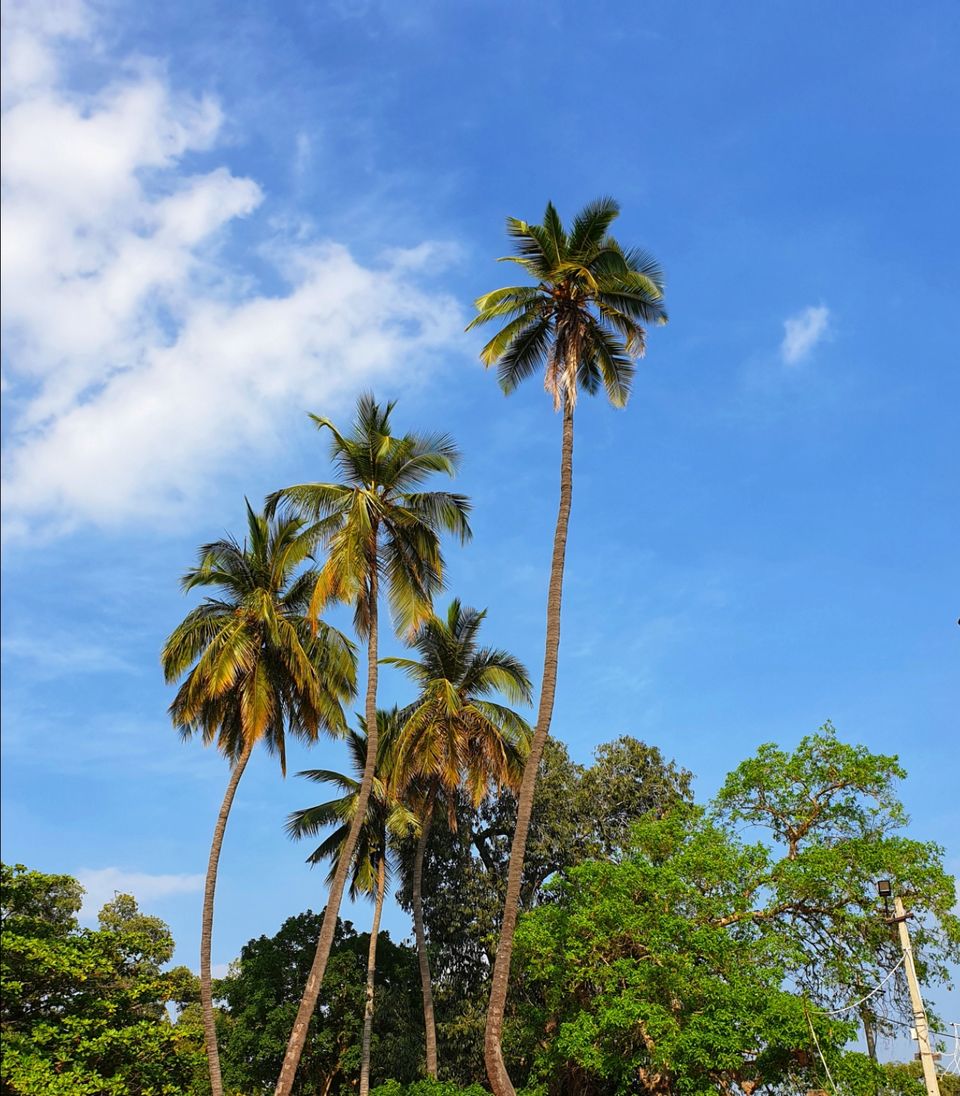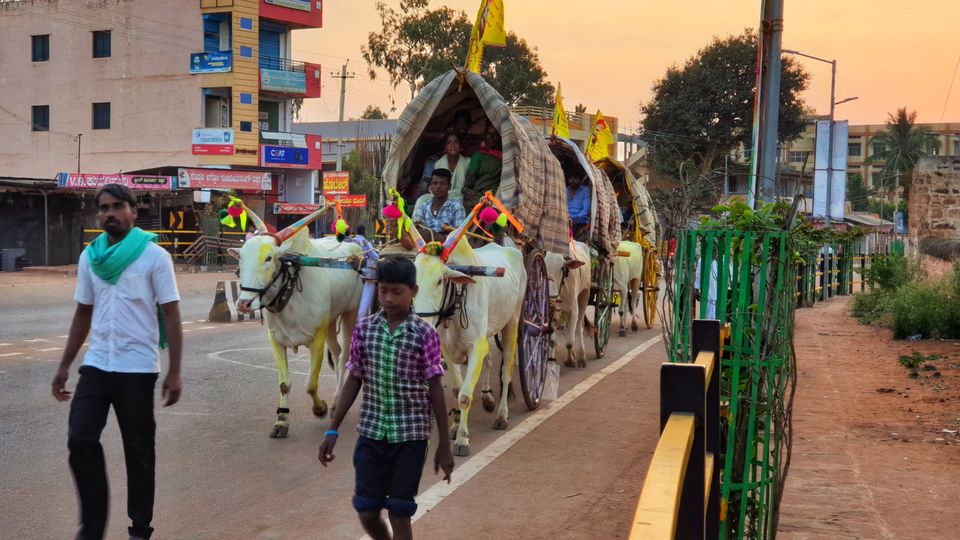 Then we decided to return to hotel as there is nothing much to do at the small town after sunset.
Now on the next day morning we had to check out from the hotel. So, we got ready and kept our luggage at the hotel reception and started for Badami cave around 11. Badami cave was situated around 2.5 km from our hotel. It was a Sunday morning so the place was bit crowded. The entire Complex has 4 caves. All the caves have sculptures sculpted in it. Mostly on Lord Siva and Vishnu. The view from cave is really astounding. It took around 2 hrs to complete the complex. Then we decided to visit another one of the famous destinations from Badami, the Banshankari temple. This is about 5 km away from Badami and we took an auto to reach there. One mela (fair) was going on when we went. So, there was huge rush and queue in the area. Hence we couldn't enter into the temple unfortunately.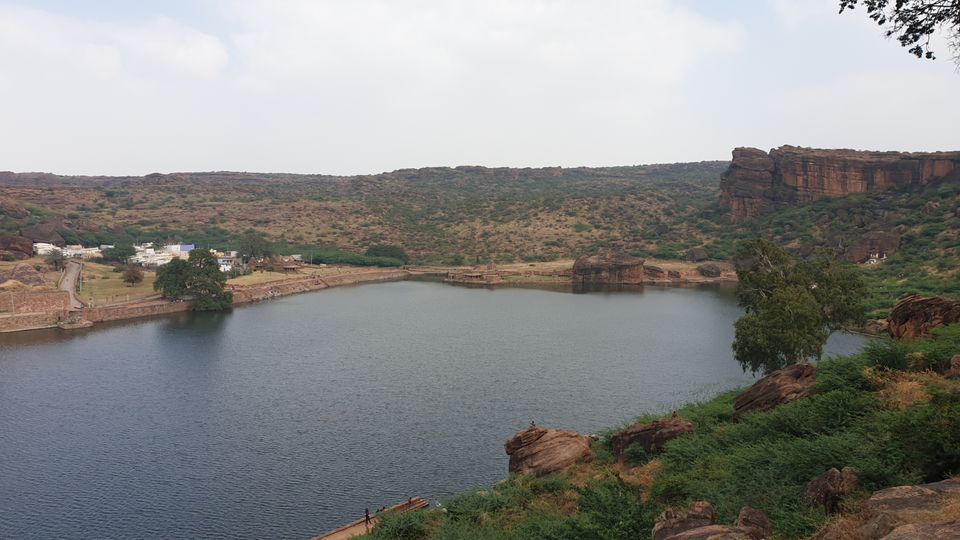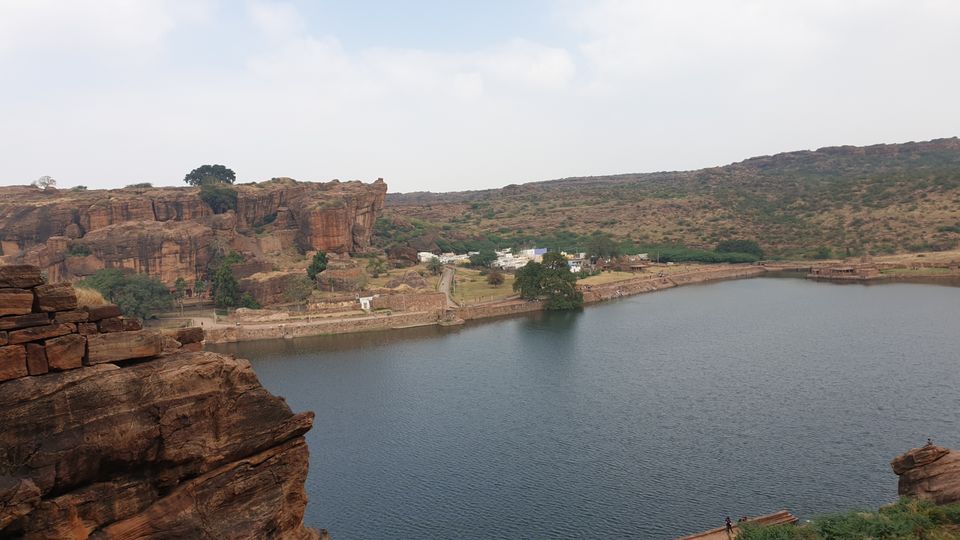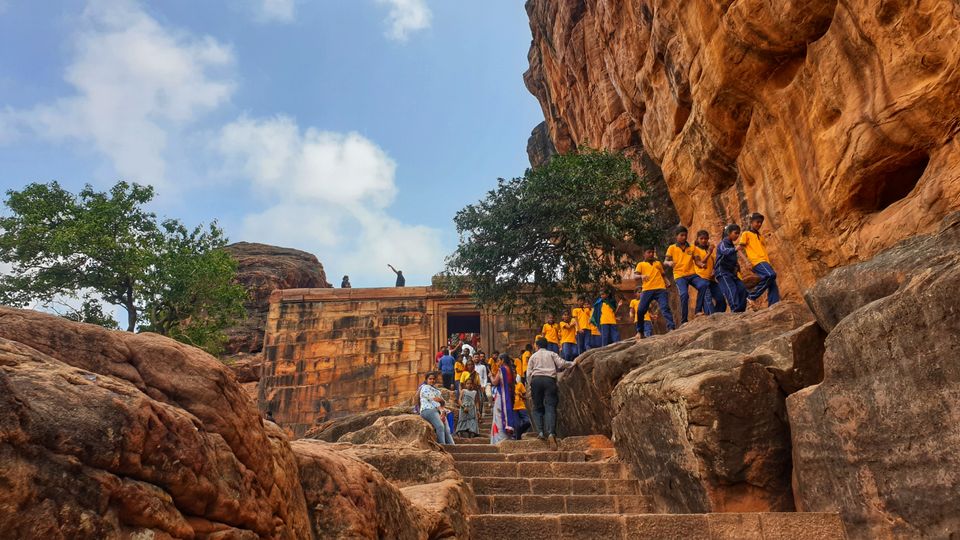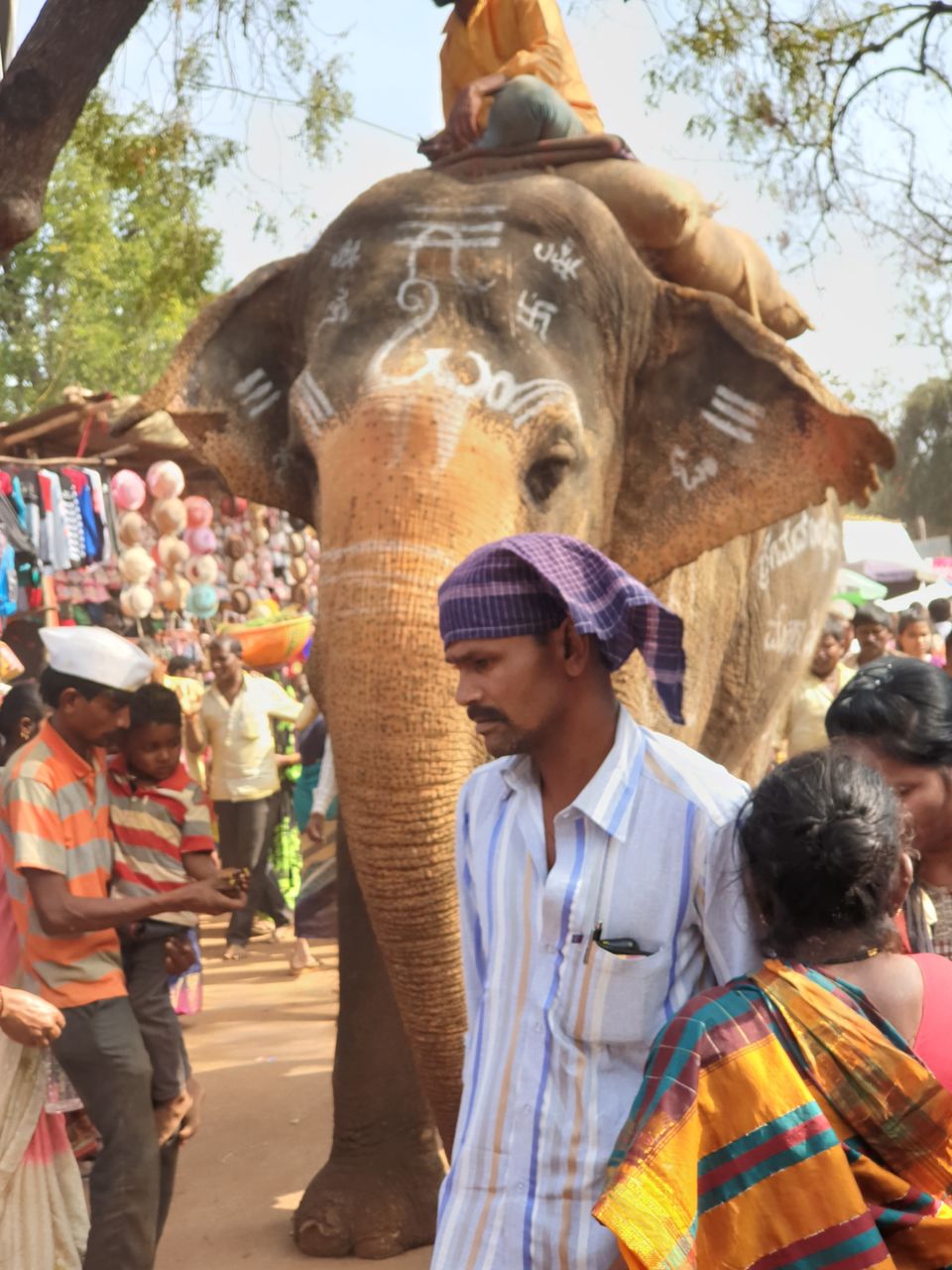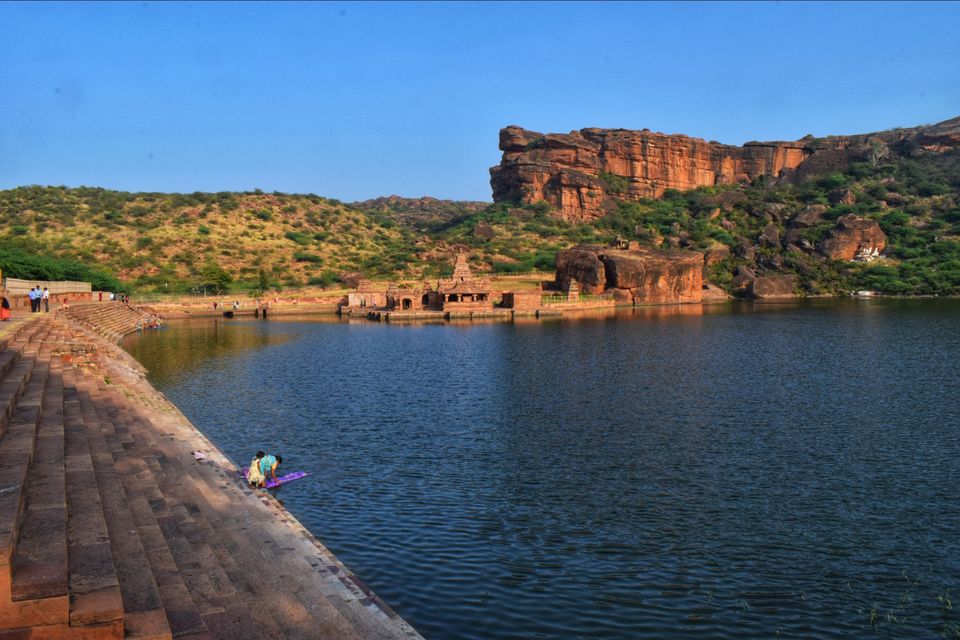 Then we took a bus to come back to the town and after lunch we decided to go to the Bhootnah temple Complex. There is one museum, where you'll find more details about the historical place. The we sat for a while on the stairs at the bank of Agastya lake. It was really relaxing. One could climb up to the stairs to go to the top of the hill which is just behind of the museum. We were too tired to climb...!!
Then at around 5:30 we came back to the hotel to collect our luggage and they were courteous enough to give a room for freshening up. At 6:30 we left for Badami station taking an auto to catch Golgumbaz Express. Boarded the train at 7:30 and reached back to Bangalore on the next day (Monday) morning at 7 am..
Well, the entire trip was really great and memorable. But you've to remember few points before coming here.
i) Carry enough cash with you as there are only 2 ATM Machines and one was not functioning that moment.
ii) If you're concerned about hygiene and safety, better to have food at the hotel itself. Hotel Clerks inn is a good option. We had taken lunch over there.
iii) Better to stay back in hotel after 7 p.m.
iv) Try to negotiate with the Autowalas. From Badami to Aihole & Pattadakal they should not change more than 900 rupees.

Cheers! Happy tripping... 🍻📸