Sometime back, I was travelling to Goa from Karnataka. We were going back from a friend's wedding and since we had a few days to spare, we decided to go by road. It was a crisp 8 hour drive, the best part being most of it being along the coast.
We started late on Thursday morning. For those who know the route from Mangalore, it is almost a straight shot from Mangalore once you take the National Highway 66. We were an hour into the drive that we saw the name 'Soans Island' plastered along a few signposts (near Kundapura). Curious, we asked around, fiddled around with our GPS, lost our way a few times, and yet reached there eventually.
Unbelievably, it was literally an island resort. We parked outside, along the river and sat in a boat, (Yes, a boat!) with our bags which took us to our destination. Our destination was a house built with a couple of rooms. And the rooms opened into the river.
It took a 20 minute joyride on the boat to take us to the house on the island. Sound like a opening scene of a horror movie, right? It was the friendliest movie you could ever think of. As we reached the island and got off the boat we were accosted (for affection) by two gundas, Rocket and Comet.
The pair happily wagged their tails, welcoming us strangers, with sharp, soft barks. They led us from the boat to the house quickly. As the house came into view, they hurried up the porch and settled themselves by the door, on each side, like a couple of synchronised dancers. What a welcome!
We dumped our luggage in the rooms and went straight for the balcony. What views! We stayed there till evening as our house attendant brought us freshly brewed coffee and snacks. After a quick snack we set off for a tour of the island as decided. After exploring a bit of it on foot we went back to the boat where our boatman took us down the river and around the island.
Comet (the hero in black), was as chilled as we were. He swam alongside our boat and kept us company on our short excursion on the river. Rocket, the cowardly dog (at least in water), joined us on the boat.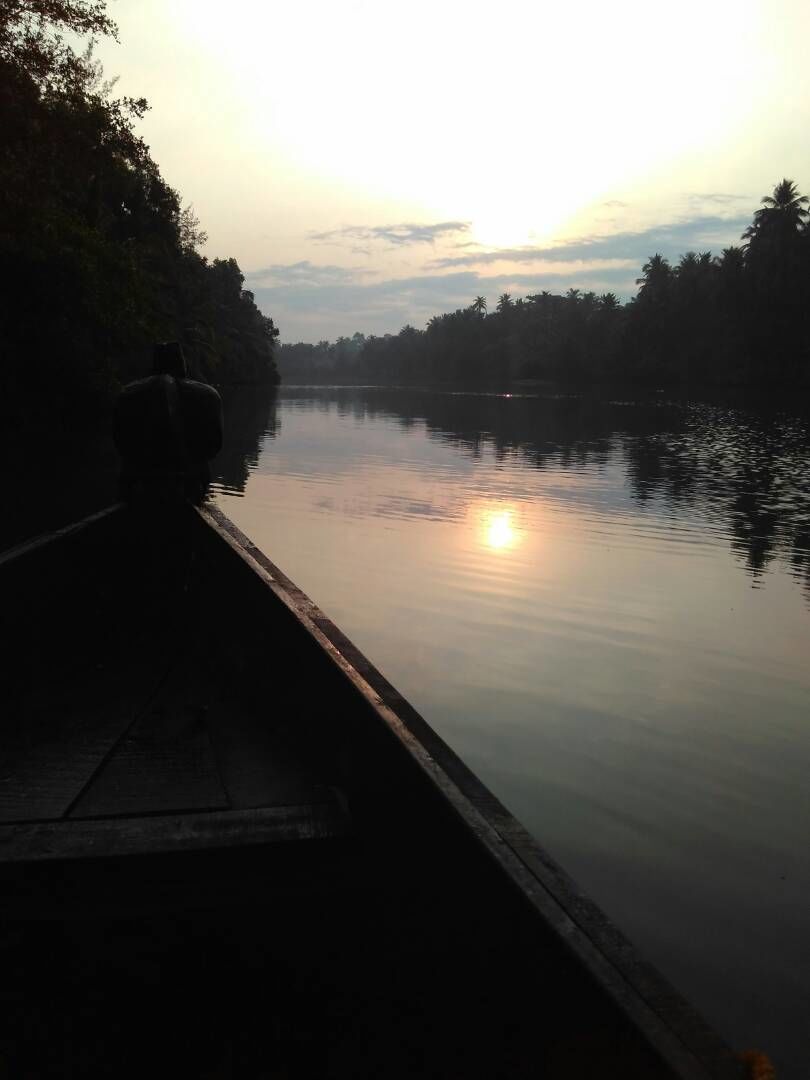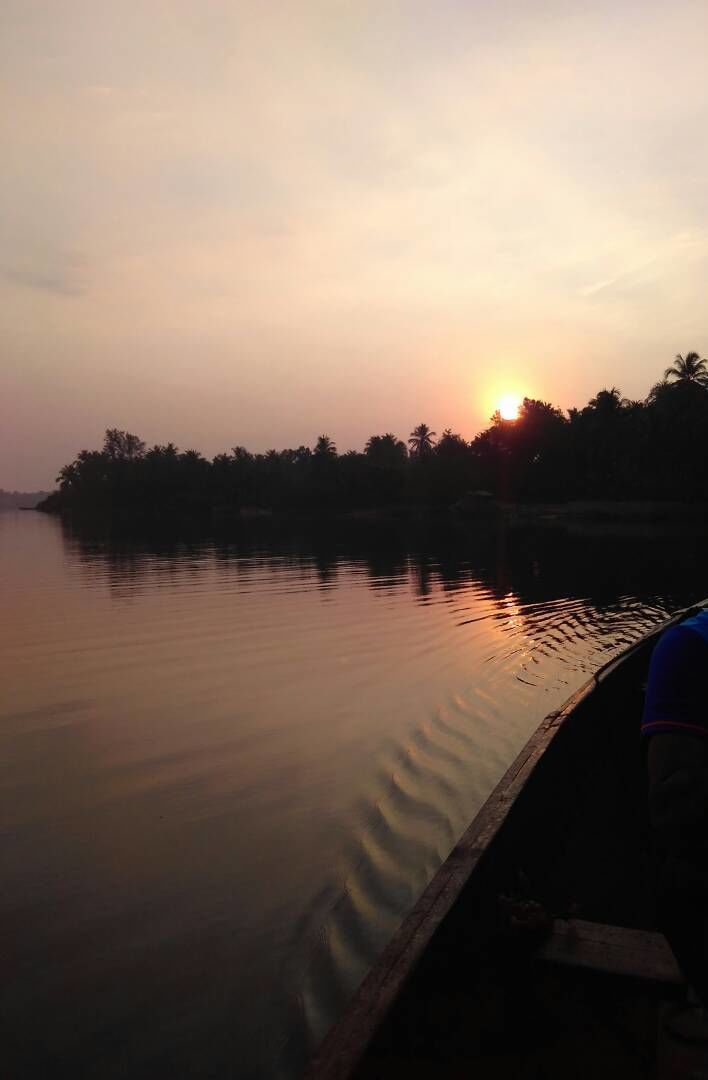 Dinner was served early as we requested. Somehow, the village air rubbed off on our habits. And the lack of entertainment. We settled to have dinner early and ended our day.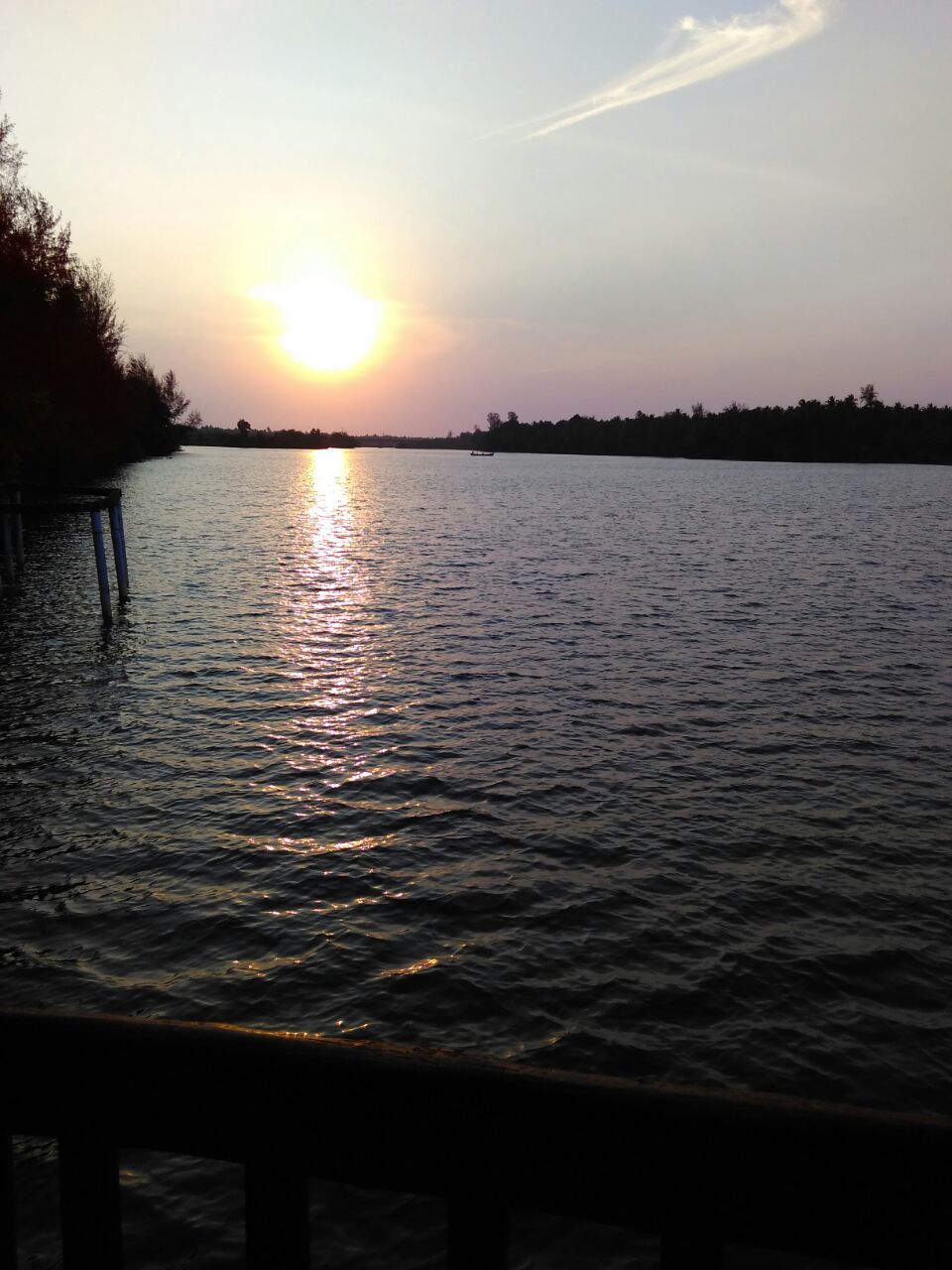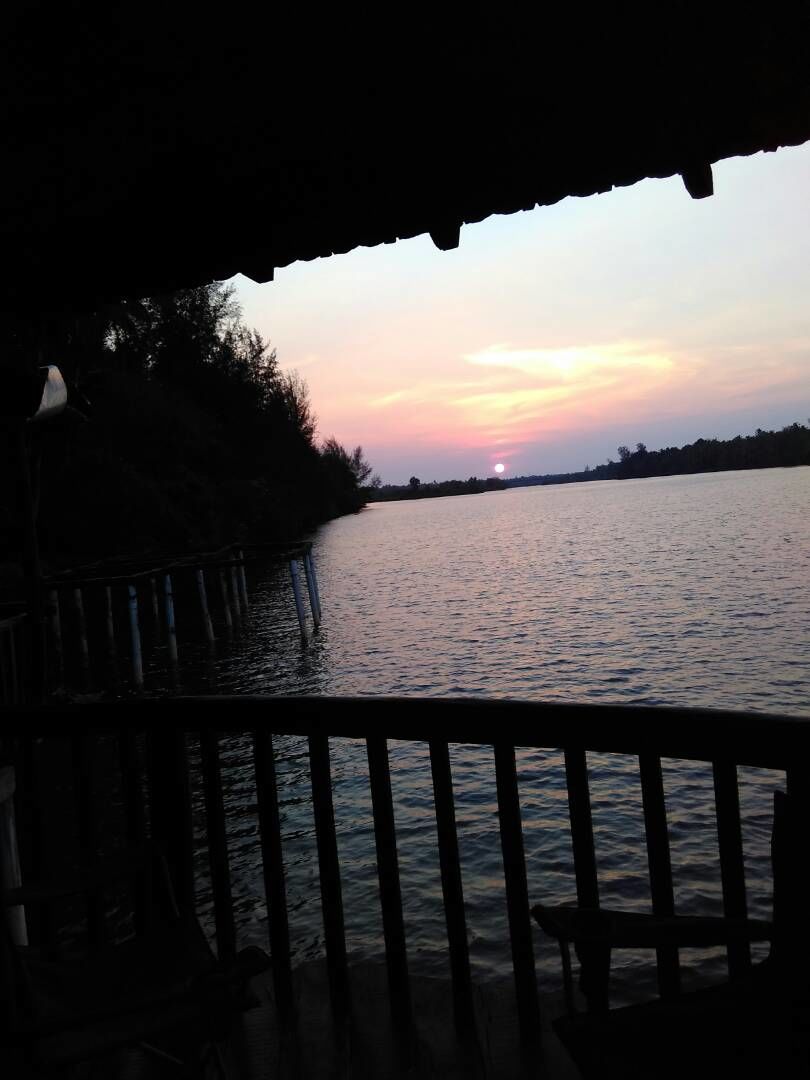 The night was unusual - bird calls, insects chirping, and thereafter total lack of any other sound. We are so accustomed to the sounds of technology, that we have become dependent on it, even for our sleep. The sounds of nature unsettled us. And then strangely, calm befell us, and we slept like babies.
Nature has an amazing way of putting you to sleep. And then waking you up. We were awakened before there was enough daylight. We opened the door to the evening louder crowing of the cock. Even Comet, who was sleeping on the porch, lifted his head up from his sleep, and looked at me, a curious, yet knowing expression on his face 'Tell me about it'. He allowed me to scratch the top of his head and settled back into his sleep.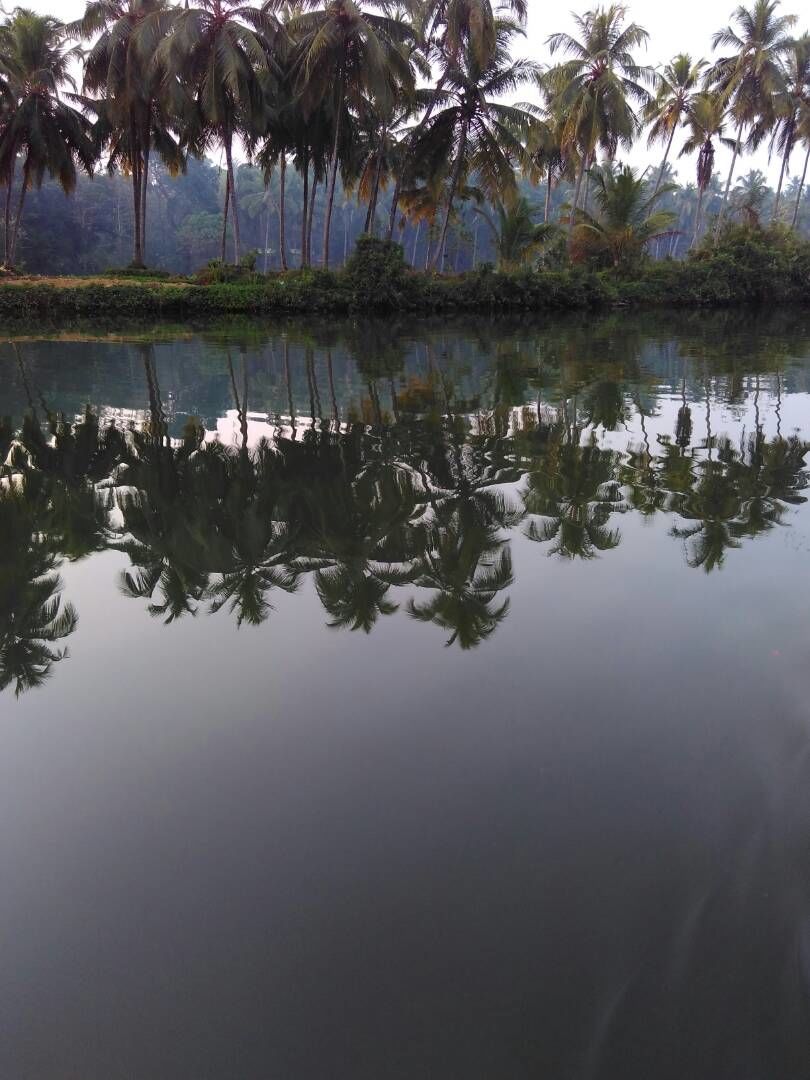 Donning slippers, I thought about walking through the island a bit. A few steps later, Rocket, who came from nowhere, joined my stride, as if to lead the way. Two sleepy heads, walking through the little island, breathing in the freshness that only a technology bereft surrounding could give you. He didn't stay with me much longer, chasing a squirrel seemingly more interesting my company. I trudged a bit along, but returned soon.
When we left later in the morning, we were already taken so aimlessly adrift by nature, that we craved more for it. But we had plans and we had to leave. We left with memories, and a mental promise to come back sometime, soon.

Frequent searches leading to this page:-
karnataka tourism honeymoon packages, karnataka honeymoon packages, karnataka honeymoon, honeymoon tour packages in karnataka, best karnataka honeymoon tour, karnataka travel package