#SwipeRightToTravel
The Year : 2001
Met my soulmate, my life. Got married, got blessings & off we were on our honeymoon trip to Europe. Our carrier #KLM, a tribute or luck, since my hubby was a frequent flyer got upgraded to 2 lovely seats with all the comfort we could be looking for.
No cameras on mobile, no digital cameras, all we were equipped with was our Ricoh camera with film rolls, but that didn't deter us from making sure we captured each monument, each view in our lenses. With no selfie sticks like now, a request - a please would always be enough to get the two of us in the frame to create memories which would be cherished for a lifetime. "Say cheese" were the words we would hear most oftenly from strangers followed by "Click, click, click" and the shutters doing their job.
My first steps on international soil, Amsterdam. The land of canals, windmills, art & of course cheese, cheese & more cheese. The boat ride through the canals, visiting the Anne Frank House about whom I had read before was the perfect start. "Maduradam - Holland In A Nutshell" made sure I got the feel of entire Holland in a few hours.
Next stop, Brussels. The Mannequin Pis statue did make me laugh & giggle, much amazed to be clicked with a little boy peeing behind us. The Grand Palace, a spectacular place. Atomium adding the scientific touch. A visit to Mini Europe across the Atomium, a trailer of what Europe had in store for us. Made sure we also got few clicks with the monuments or cities we would be skipping this trip.
A super fast train ride takes us to the most Romantic city a.k.a., Paris. It would be difficult to say whether the views from the 3rd level of Eiffel tower was more romantic or the cruise over the Seine. Though not great art lovers, but Louvre was still a delight with Mona Lisa stealing the show. If there is a Palace I shall never forget, it would be the Palace of Versailles, and there was a room full of mirrors (don't remember the name) which was fantabulous.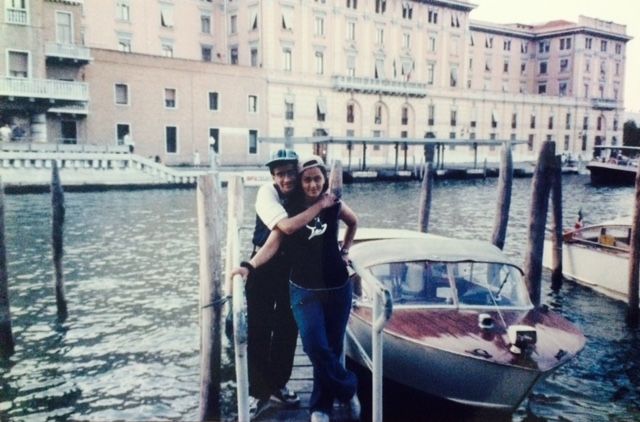 Our last destination, Italy. Venice to me was as romantic as Paris. The best pizza's we ever had, foot tapping music & the lovely Gondola rides with the boatman singing for us made it the perfect destination for a couple for whom love was in the air.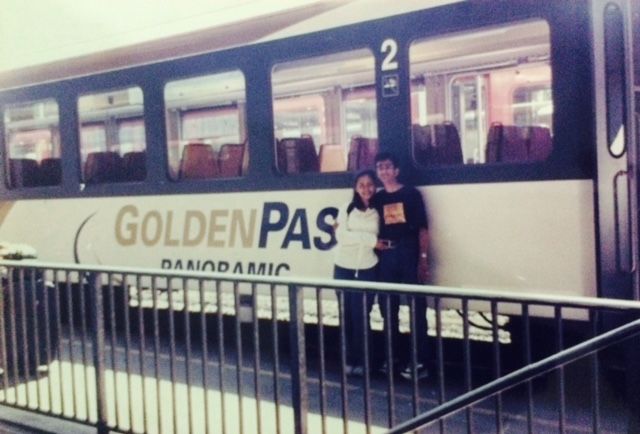 Did I say we moved from France to Italy directly. Well not exactly, it was after spending 1 week in heaven, Switzerland. And this is the highlight of this trip and why I am writing this blog. Switzerland, started with Zurich being our 1st halt. The Schauffhausen waterfalls were just spectacular with a rainbow greeting us for a picture perfect. On our train ride from, we met another Indian honeymooning couple from Jodhpur, a city in Rajasthan, India. Our roots also from Rajasthan, the 4 of us mingled well. We learnt they had took a train to Laussaune instead of Lucerne by mistake the previous day (pronunciation difference I guess). We all laughed at the adventure. So well did we get along, that we decided to explore the next 2 days of Switzerland together. Our next destination, our first mountain top, Mt Titlis. Super excited, packed with woolens, we took our cable cars to the mountain top. The views spectacular, the ride being the best ever. Clicking snaps, we captured the picturesque snow capped mountains. We were amazed to find it written in hindi saying that we had to get off to board our next cable car ride to the top. In the excitement, we forgot our camera on the cable car seat & disembarked. Mistake realized as soon as we wished to take a few more snaps on our next cable car to the top. We expressed the same to the cable car staff, who assured they would look into & advised us to check on our way down at the lost & found dept. The spirits suddenly plummeted like a rocket but in the wrong direction. Not only did we have 30 photos (out of the roll of 36) clicked on the camera but we had no other means to capture our first steps on snow (equivalent to moon at that time). This is when our friends, the couple from Jodhpur assured us they would do the needful on their camera. Pleased to some extent, we decided not to spoil our moods and went on enjoying on Mt Titlis. Snow tubing, skiing, making snowman or throwing snow balls were all captured on our friend's camera. Experiencing snow & temperatures well below zero degrees, the flurries of snow were like cherry on the cake.
Way back down, we were told they found a camera. Super excited we visited the lost & found but realized it wasn't ours. No hopes of finding our lost property, we were about to leave when the staff informed that they had found another camera and God's grace it turned out to be ours. The happiness knew no bounds and both of us jumped with joy & so did our friends from Jodhpur.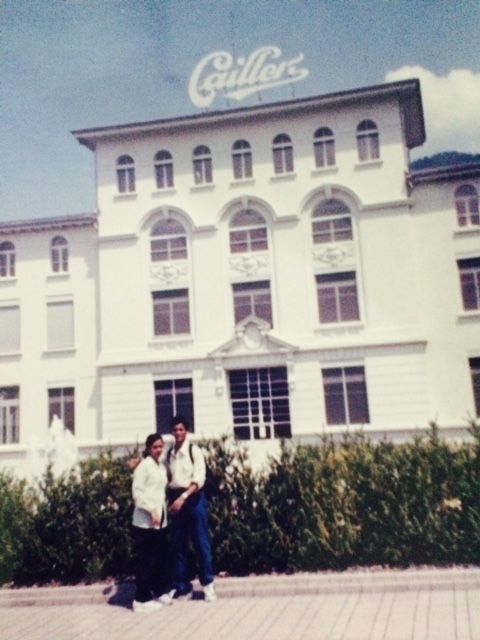 We parted with our friends as they had to undertake another itinerary & we were planning to go to Broc & Gruyere. We promised to be in touch, exchanged mobile nos. We did get along very well, and were looking forward to getting the snaps of Mt Titlis from them. But, it seems it wasn't meant to be. We saved their contact number on the Europe sim we were carrying and the number got deleted as soon as we inserted the Indian sim when we were back. Sometimes technology gets the better of us, still repenting why we didn't jot it down on a piece of paper. I am sure they too must be wondering why we didn't call them.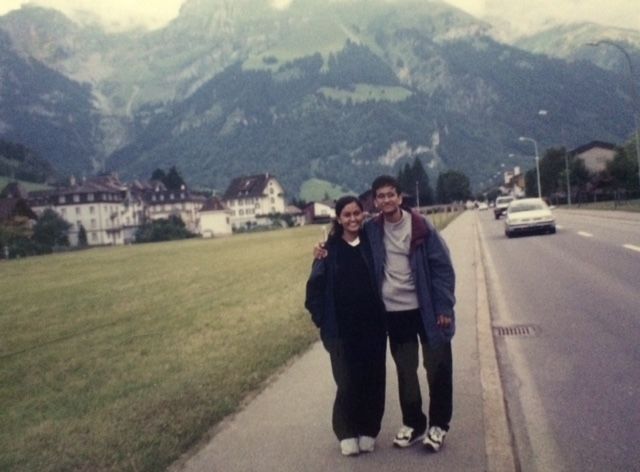 We completed our journey visiting Interlaken, Geneva and captured each city in our camera.
Our photo album, since then has a missing leaf, a leaf labelled " Mt Titlis " . 16 years have passed but we still miss those snaps which could complete the missing leaf in our album. We have still kept that blank page, hoping to come across or meet them & do the needful. So, anyone reading this happens to know of a couple from Jodhpur who went on their honeymoon in June 2001, please do ask them to read this too. Maybe, we just hit the bulls eye & can contact our friends on Tripoto. It's a pity we don't remember their names but they were from Jodhpur & involved in the handicrafts business.
Below, a snap with the 4 of us. Does anyone recognize the couple on the left ;-)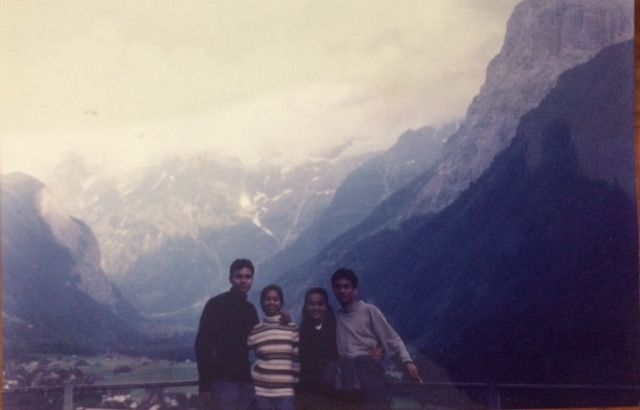 Frequent Searches Leading To This Page:-
complete europe tour package, whole europe tour package, cheap holidays in europe, best europe trip packages, best europe holiday packages, europe bus tours packages, europe tour itinerary from india