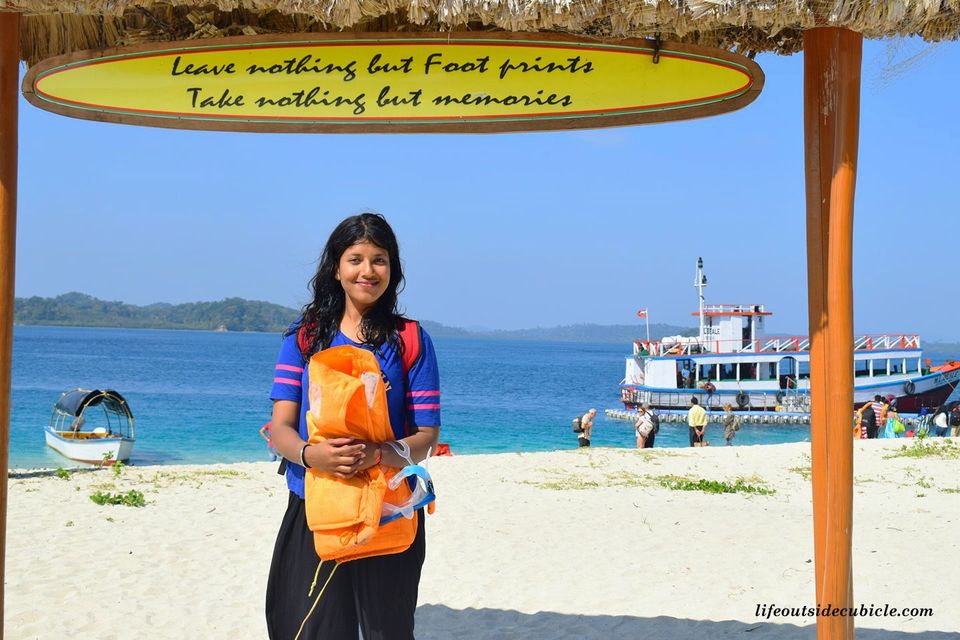 To be honest when I was young, I used to admire intelligent people; now that I have traveled across different places and met beautiful humans, I admire the kind people.
This story of kindness goes like this:
I was wandering across Andaman Islands alone and had a day trip planned to Jolly Bouy Island. I had pre-booked the boat tickets and had very little idea about the place.
Now everyone in the boat are either travelling as a couple or group. I was the only person travelling solo. Suddenly a young boy (14 year old) came and sat next to me.
------------------------------------------------------------------------------------------------------
Our conversation went like this:
Boy: Hello Didi, aapka naam kya hai? (Hello Sister, What is your name?)
Me: Mera naam Shruthi. Tumahara? (My name is Shruthi, Yours?)
Boy: Amit. Bhaiyya ne bola ki mein aapke saath baat karun, aap akele bore ho jaayegi (Amit. Mt brother told me to talk to you as you will get bored alone)
... and I had some nice conversations with the boy. Basically the Boatman was his brother and he wanted me to be comfortable and not bored alone, so he had sent his nephew.
------------------------------------------------------------------------------------------------------
So few minutes into the boat ride, the boatman came down to address all the passengers regarding the snorkeling, glass boat ride, other activities conducted and the cost for each activity. Now there were a group of 5 French People and only one of them knew English. The boatman came to me and politely asked - "Didi, aap unko English mein bol sakte ho kya? Agar wo nahi samjhenge toh activities nahi karenge" (Sister, will you please explain in English to them, if they don't understand, they will not do activities).
I said ok and addressed the French group and other passengers in English.
We all landed on the Island... I did snorkeling that was priced at 900 INR. Something unexpected happened when I went to pay the nephew who was collecting money while the Boatman and his 2 helpers were taking others for snorkeling. He said "Bhaiyya ne bola hai aapse paise na lene ke liye. Aapke waje se hamara accha business huva hai, French log aur baki ke jo Hindi nahi jaante the un sabne snorkeling kiya. Dhanyavad Didi" ( Brother has told me not to take money from you. Coz of you we had good business. French people and others who did not know English did activities coz of you. Thank You.)
I literally had to force them to take money, and they eventually did. But after we returned on the boat, I had home made chapati and egg curry waiting for me. He said "Paise toh aapne de diye didi, par khana toh khana padega, aap kuch leke nahi aaye hai" (You insisted and paid money sister, however you will have to eat food with us, you haven't got anything to eat with you).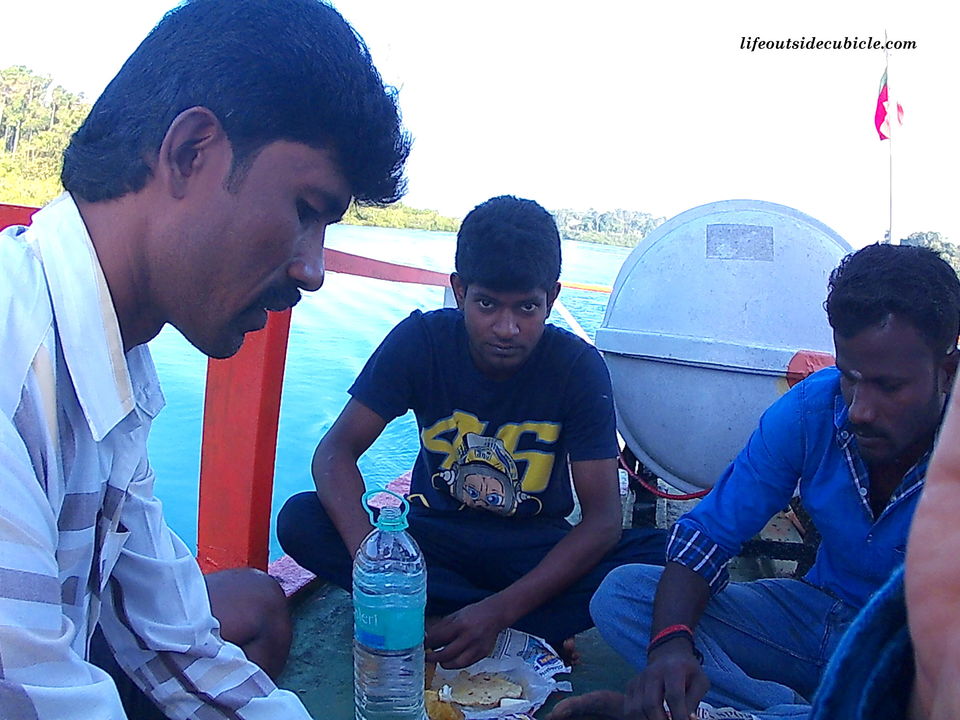 They were kind enough to notice that I was alone and asked the boy to accompany me. They had the gratitude not to take money from me, coz I helped them. And they were such beautiful souls to notice that I did not bring any food with me for a full day activity and nothing was available on the Island.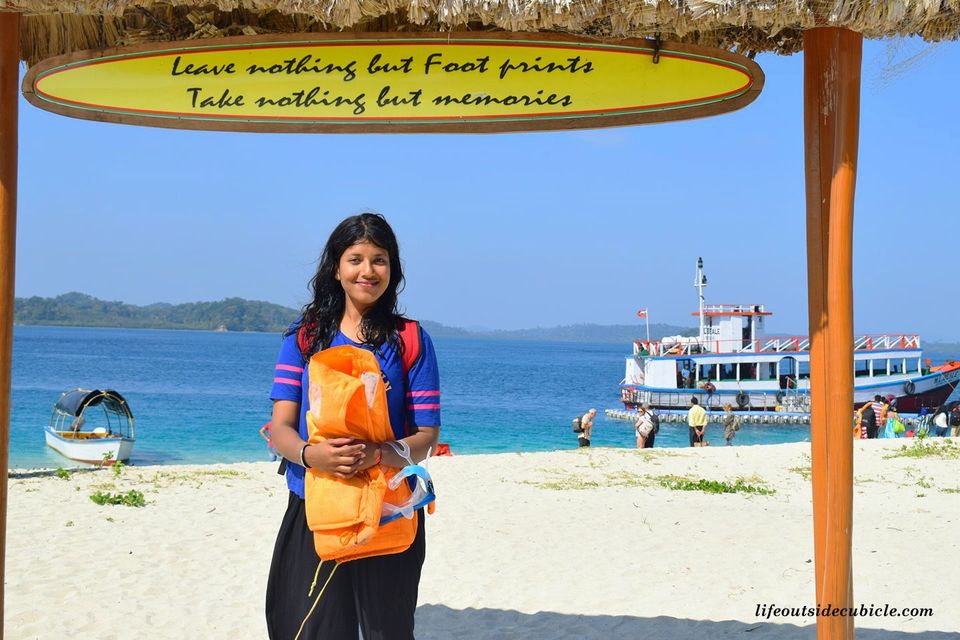 And that strengthened my faith in a world filled with kindness and it was the best day of my Andaman Travel... :)
*********************************************************
Connect with me on my Blog, Instagram, Facebook, and Twitter. And any questions DM me on Instagram or Facebook, I will be happy to answer.
Blog Link: lifeoutsidecubicle.com
Frequent Searches Leading To This Page:-
weekend getaways from andaman and nicobar islands, best tour package for andaman nicobar, andaman nicobar honeymoon package, andaman and nicobar cheap tour packages, andaman trip package cost