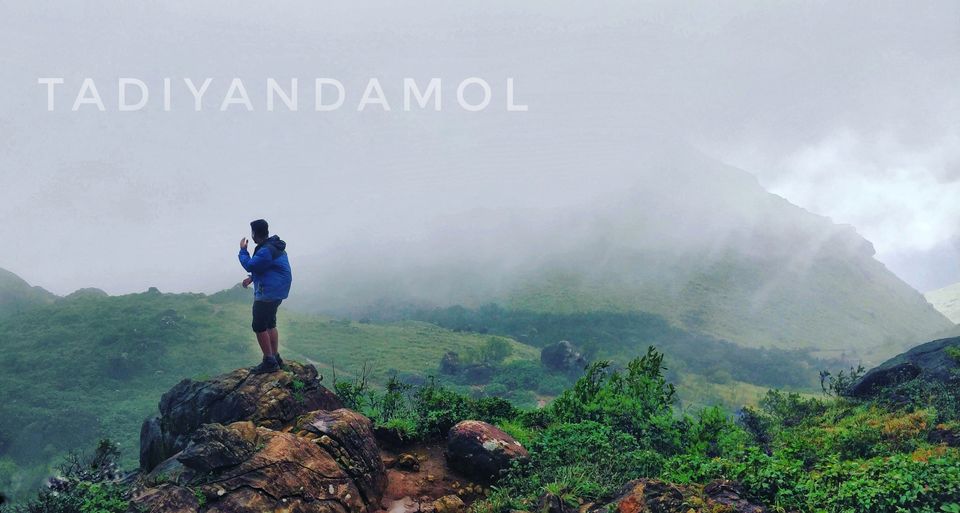 Have you ever heard of monsoon treks?? Yeah, the challenging and adventurous trek trails in Karnataka offers the best blissful views during monsoon season.
Tadiyandamol - Referred as Thadiyandamol (broad, Wide base hills) is the highest peak of Coorg, situated in a town named Kakabe, close to Virajpet of Kodagu district. Also, spreads through the western Ghats range of Kerala - Karnataka border and reaches an elevation of 1748m (5735 ft), being the third highest peak in Karnataka after Mullayyanagiri and Kudremukh.

I took the monsoon trek to Tadiyandamol. Whoa....Soul soothing Petrichor, Scattered showers, Slippery foot trails, Moody clouds, Misty winds, Damp clothes, Insect bites, Muddy shoes and nothing less, it's a pure bliss of nature!
Let's walk through about the trek below -
Bangalore - Virajpet
First, I'm not a monsoon person, won't even step out from home while it's raining. For me, this is completely out of comfort zone adventure. Yet, the curiosity in myself to experience the monsoon made me fell in love with it.
Last weekend, I left Bangalore along with a group of people by bus and reached Virajpet by around 6 am in the next day morning. We reached our home stay and refreshed ourselves with hot chai and picturesque view.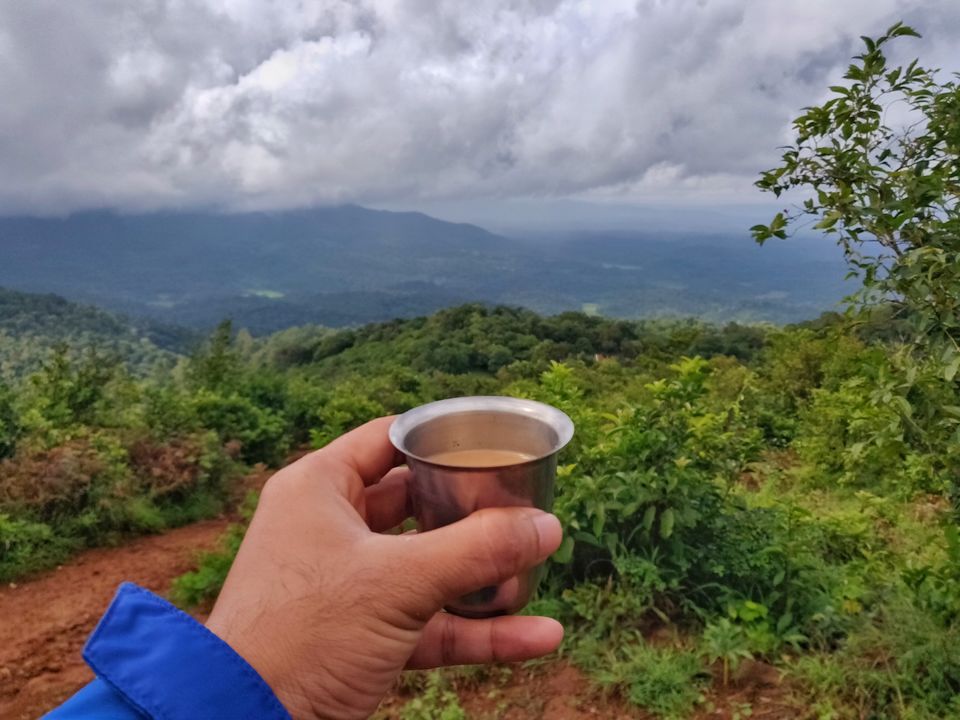 After breakfast, we packed our lunch and travelled to the Nalkanad Palace, base parking of the trek. Till this car, bus or van can reach. From there, Steep mountain path starts and ending at the Viewpoint. One can either walk through this path to enjoy lush green coffee plantations or opt for an bumpy jeep ride. Also, there is a beautiful waterfall located on the way, a dip in water will make you chill and refreshing.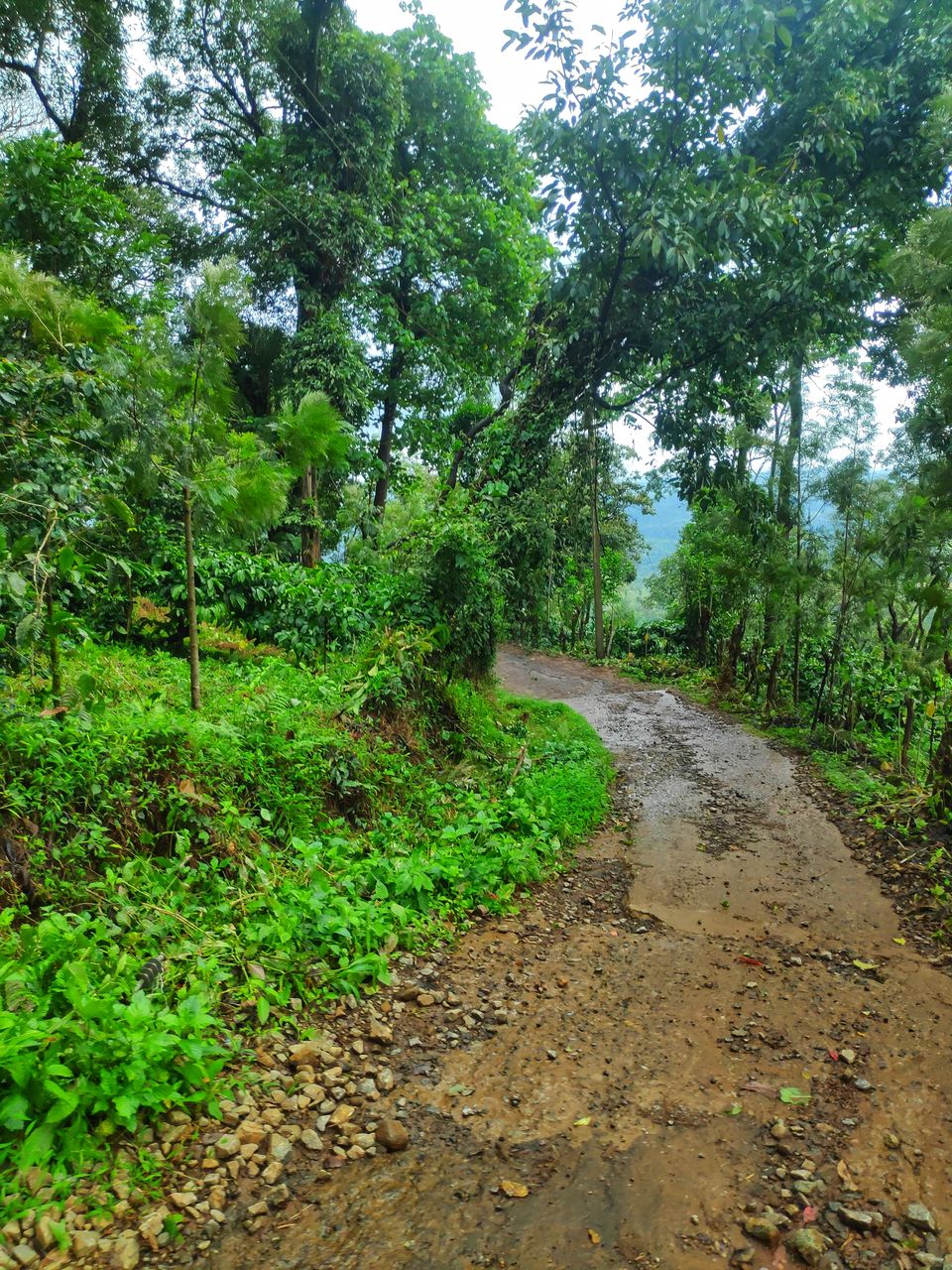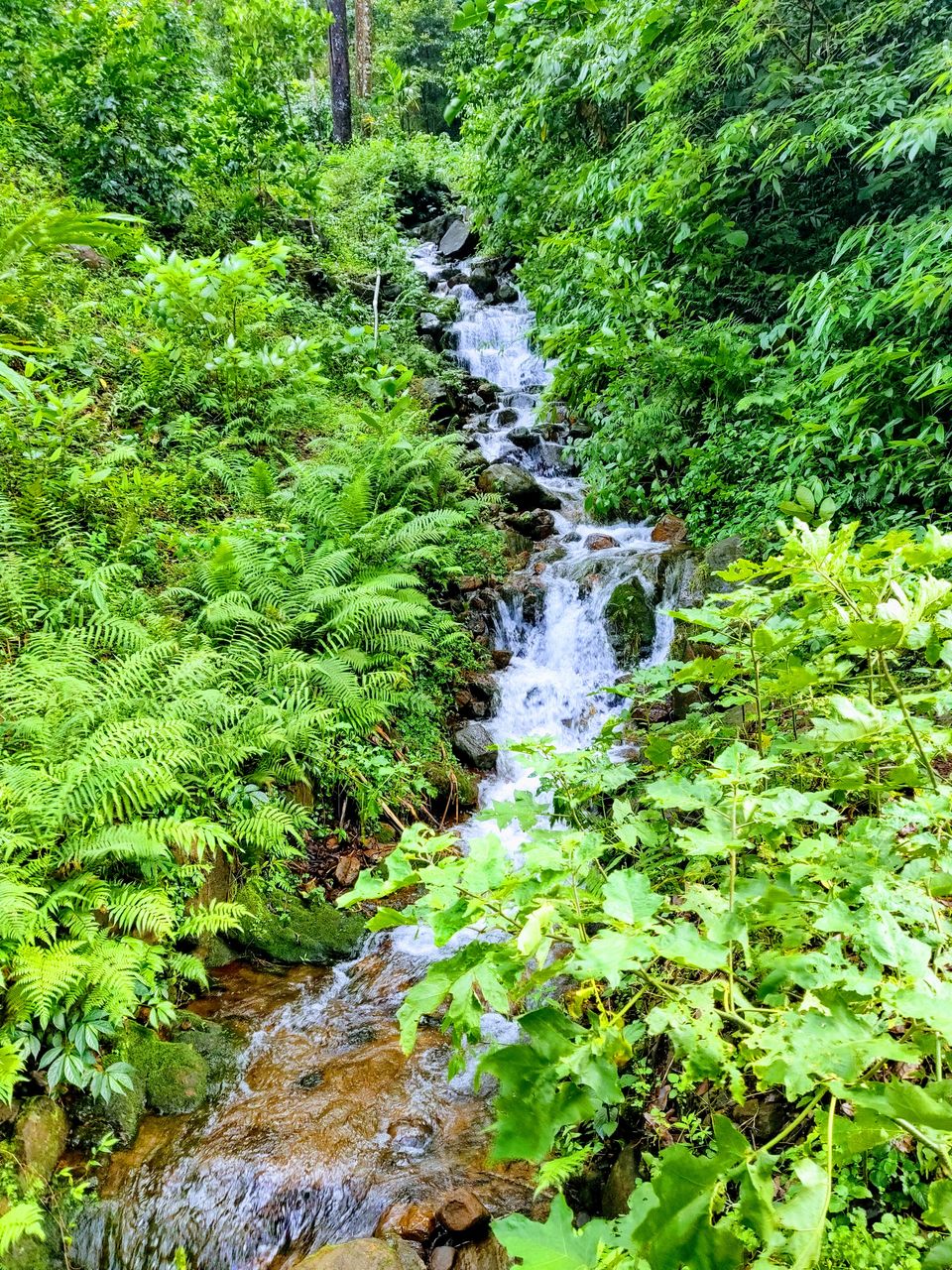 We reached the viewpoint and blessed with Valley views of Nalkanad, foothills of four villages. Then, Started climbing the trail and reached forest checkpoint located at 500 metres above. Mountain trail starts from here, toll of 20 rs needs to be paid as entry fees. One can also hire a forest guard as a trek guide too.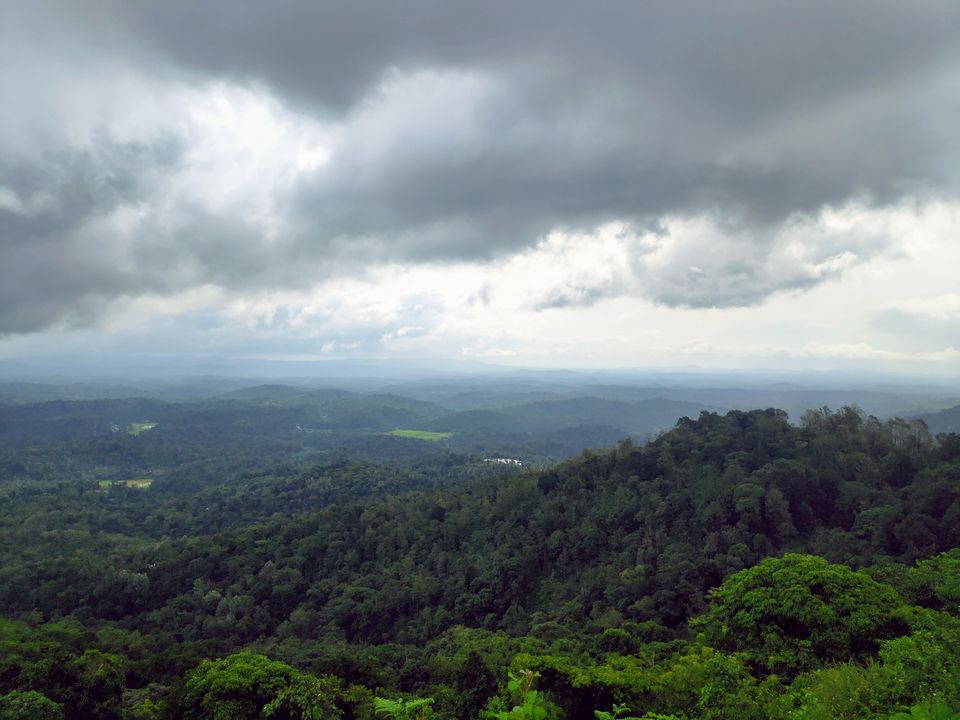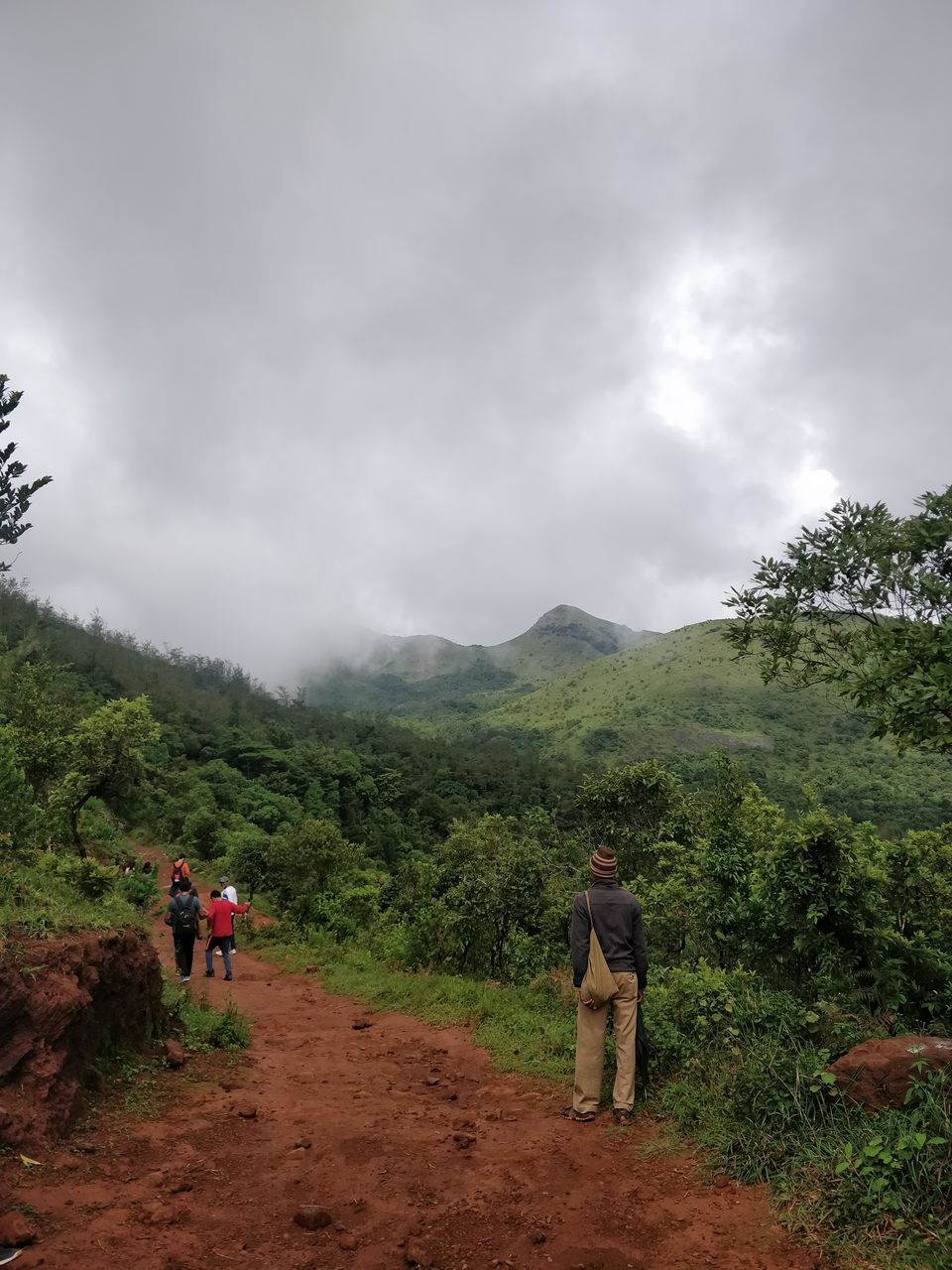 Once the trail starts, it's a hassle free walk in flat ground enchanted by green meadows and on walking forward; we found a huge rock which is used for camping earlier. One can witness the serenity of nature's abundance from the top of rock. It was raining cats and dogs and obviously, fun filled with Mother Nature's blessing!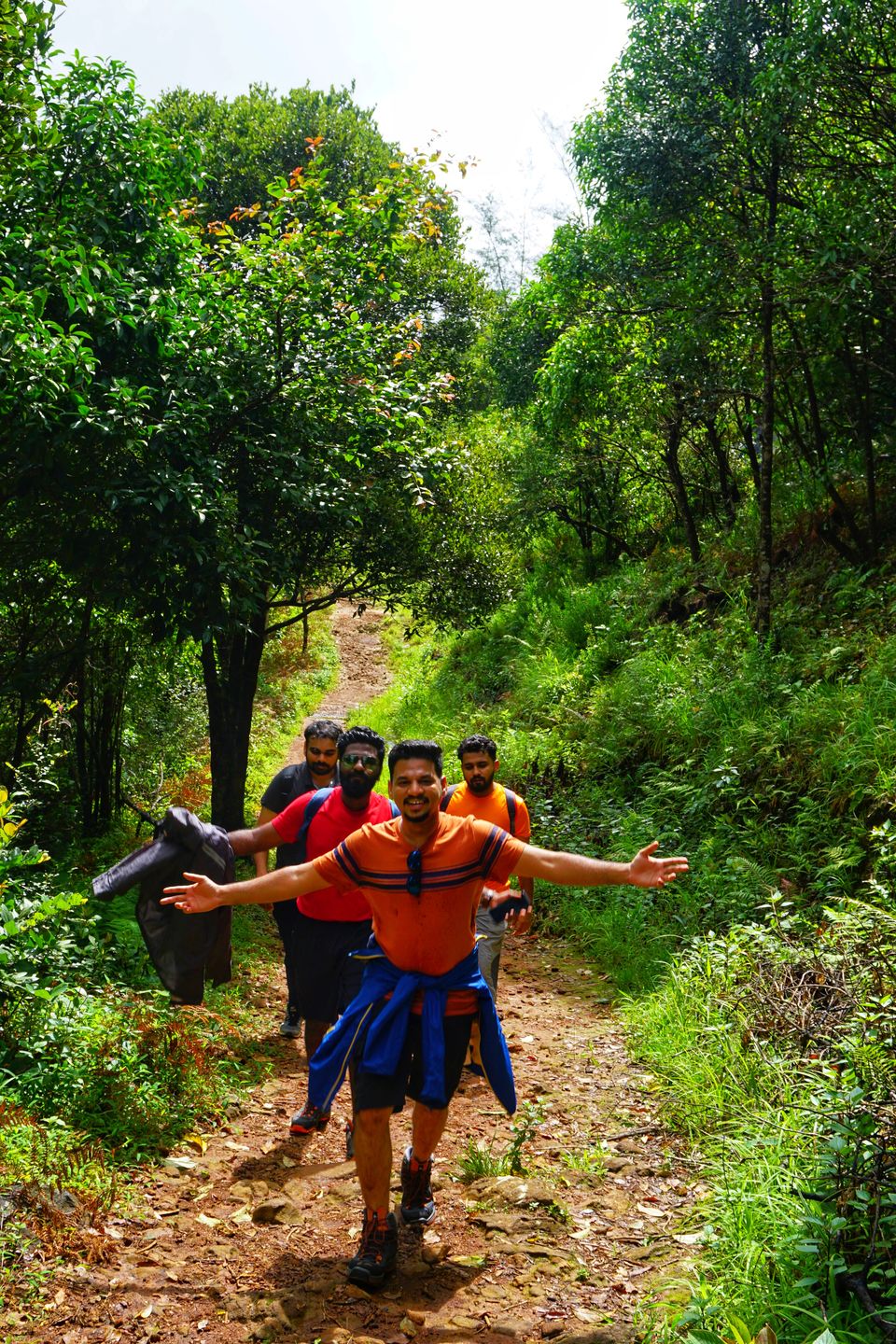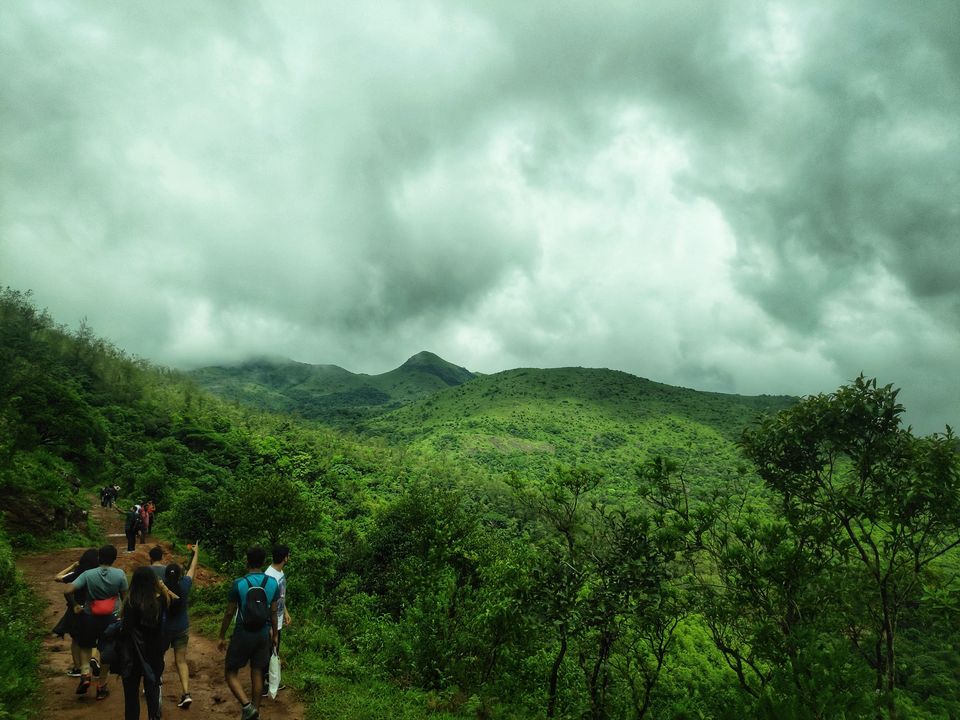 Drizzling around, we continued our trail for more than an hour from camping point. On reaching the halfway mark, climate went again moody with mist and breezy winds. Landscape became more vibrant with wild flowers topping the wide range of western Ghats and breathtaking valley views.
We then headed upwards and entered the Shola forest range without realising that this stretch was much difficult to cover. It started ascending gradually, covered with high grown grass, age old trees, slippery paths and deadly blood sucker leeches - crawling around all over the trail . Best part of the trek, Leech bite's :P
We crossed the forest patch with lots of mud's around our shoes and entered a broad base of green meadow again. All around us was only green valley views and broad wide range of western ghat mountains.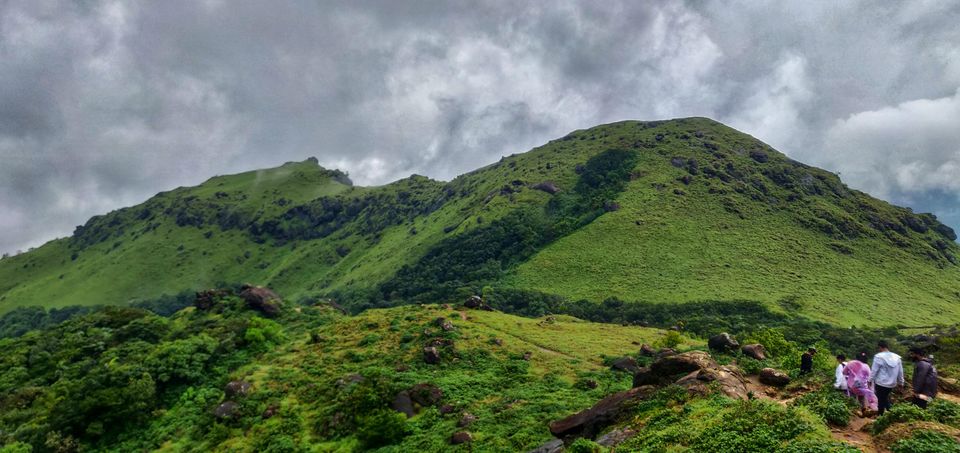 Final ascend looked so steep and muddy. The gorgeous arrow head top was fully covered with mist, made the trail difficult with zero clear views. It was pretty tiring and deceiving, took us lot of slips and falls.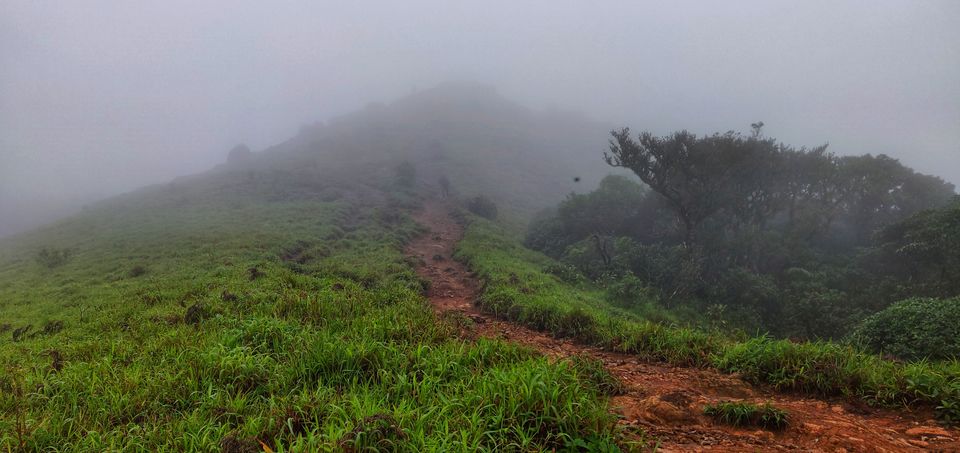 Upon scaling the peak, reached the summit, which has a board mark of 0'km to Tadiyandamol. Flags of India and Karnataka State were also pitched there.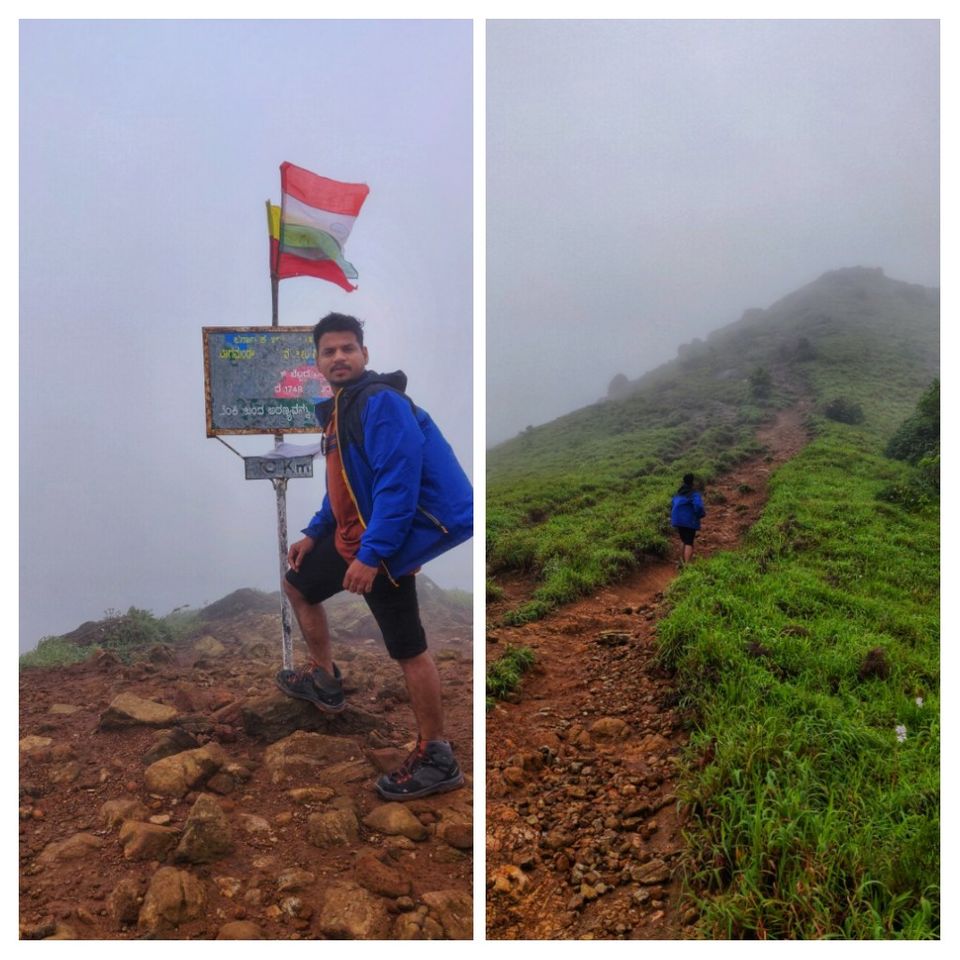 I know you all would heard this ' hardest climbs gives the best views'. Yeah, owing to all the stories we'd heard about it, Tadiyandamol Peak was heart throbbing. It engulfed us with frosty winds, me actually went numb. Our eyes were feasted with breathtaking views of the entire green valley, a complete bliss!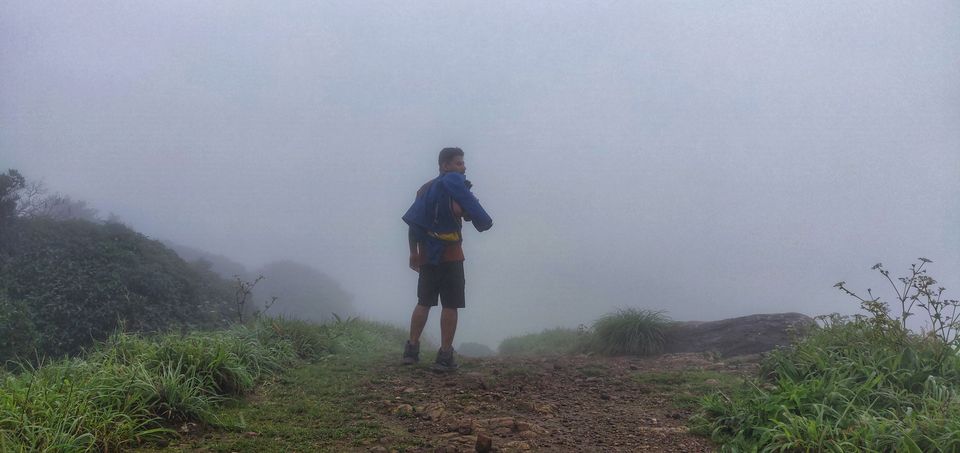 After spending some magical time playing hide and seek with misty clouds, we finally started the descend. It was same as difficult with slippery path, flip you down the hill with one misstep. Us being the fun filled gang, supported one another and completed our climb down. The entire trek distance was about 7 to 8 km's and took us around 7 hours of journey.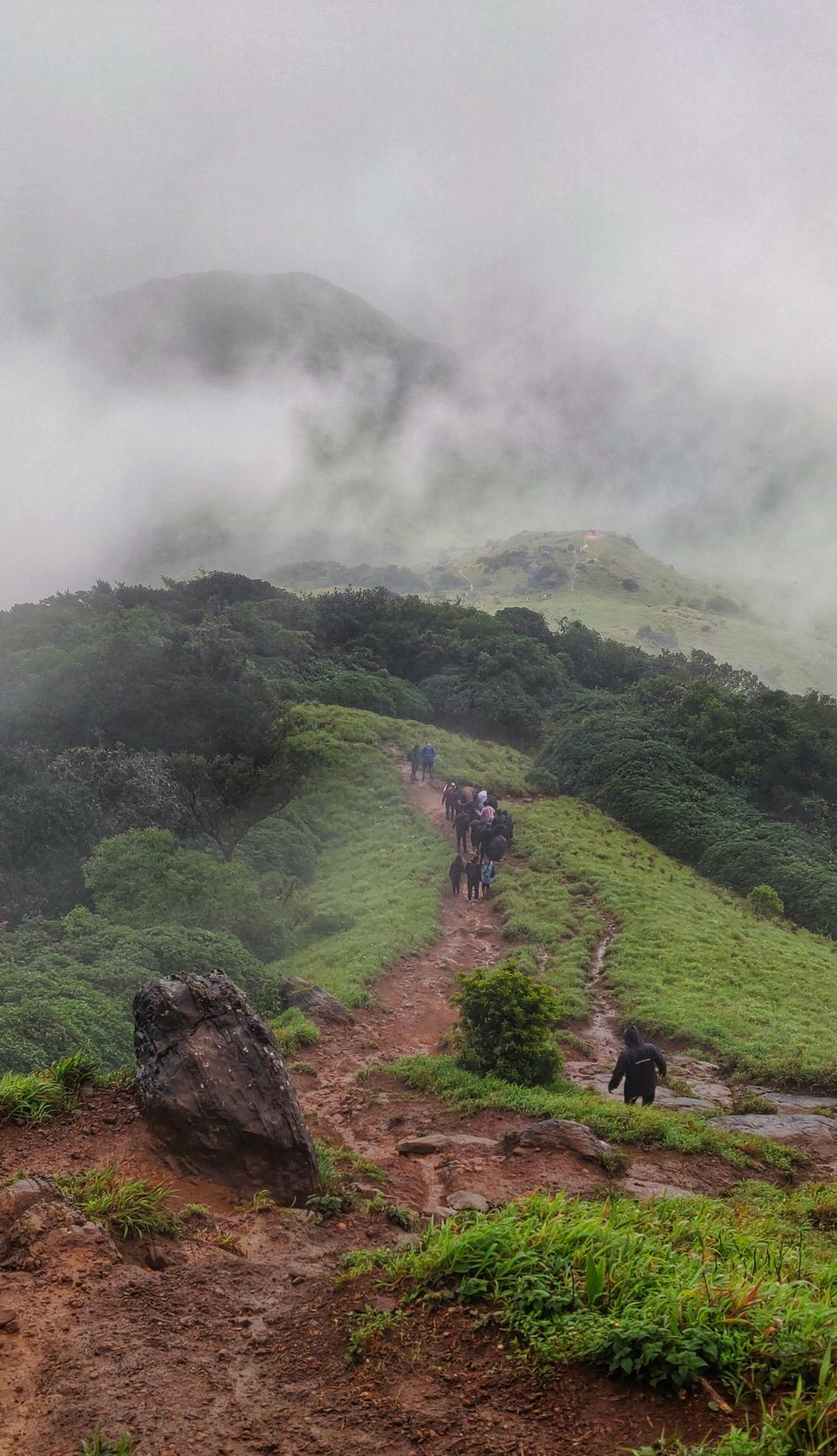 After the blissful trek to Paradise, we just spent our next day by visiting the famous places in Coorg.
Must visit places - Dubare Elephant camp - place to enjoy with elephants and river rafting, Chicklihole Reservoir, Abbey falls, Nisargadhama, Namdroling Monastery, Raja's Seat, Talacauvery.
Monsoon Trek – Things to take care:
1) First, come out of your comfort zone to enjoy the nature's gift
2) Wear complete rain covers and waterproof shoes. Poncho's will also be helpful.
3) Carry Waterproof backpack and use ziplock pouches to hold your mobiles, camera and other accessories.
4) Avoid shorts, wear trek pants. It will help you from leech and insect bites. From my personal experience, which I did wrong.
5) Carry at-least 2 litres of water in bottles and some energy drinks.
6) Have Dettol and Volini spray handy to safeguard from leeches.
7) First Aid box, a must as most of the trail will be slippery during monsoon.
8) Beware of elephants, Tadiandamol trek trail also an elephant footpath. Camping was banned since 2016 after spotting elephants movement along the path.
Travel & Transport:
Coorg is situated around 265 km's from Bangalore. You have to reach Virajpet and then Nalkanad Palace to Start the trek. Buses are available to Coorg and Local buses to Nalkanad Palace. Taxi's and Jeep are optional. It's a day hike, can be completed in single day and returned.
Accommodation Options:
I always prefer OYO rooms for best and comfort stay. Lot of OYO options available in Virajpet and Kakabe.
To enjoy hassle free trip, always use the best combo @tripotocommunity and @oyorooms. #OYOCation #tripotoxOYO
Bon Voyage! Enjoy the Monsoon Trek ✌️
For my travel Journey. Please visit my Instagram page @itzmesirajj