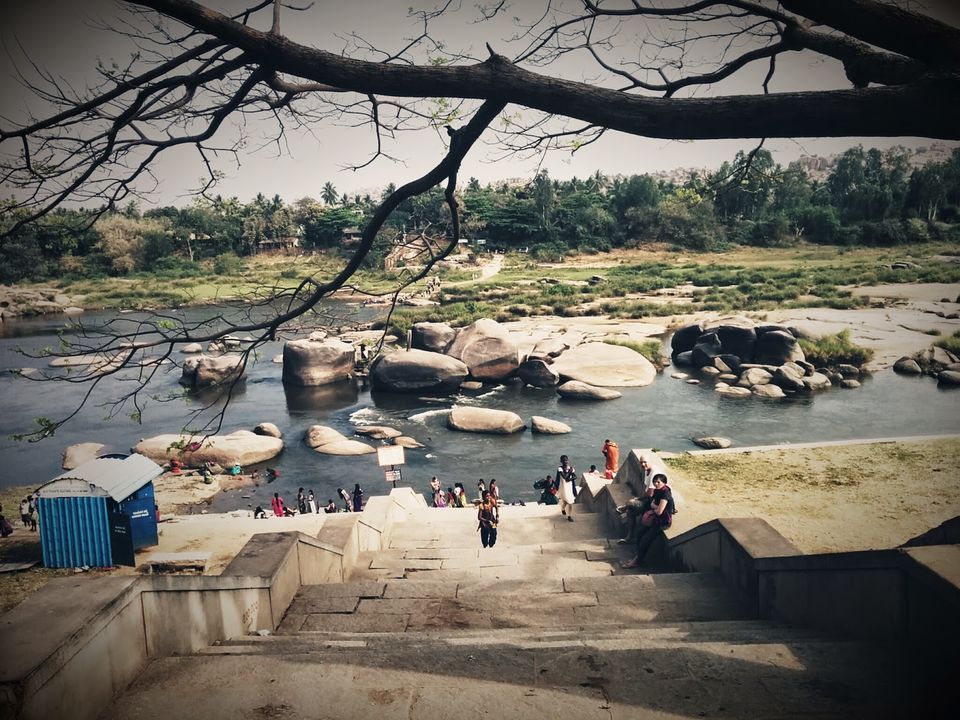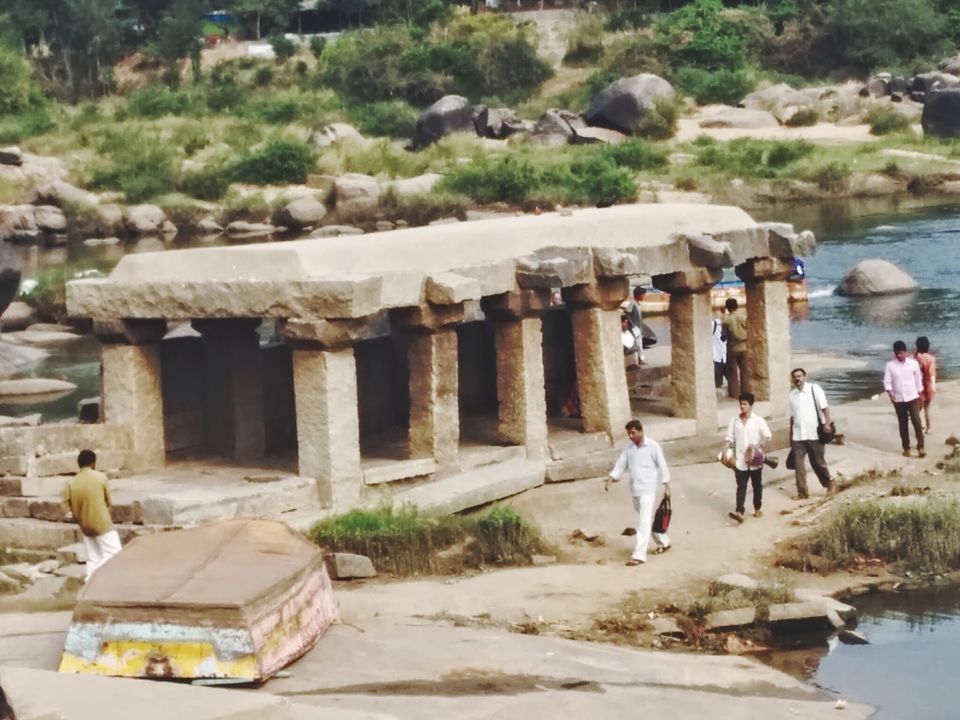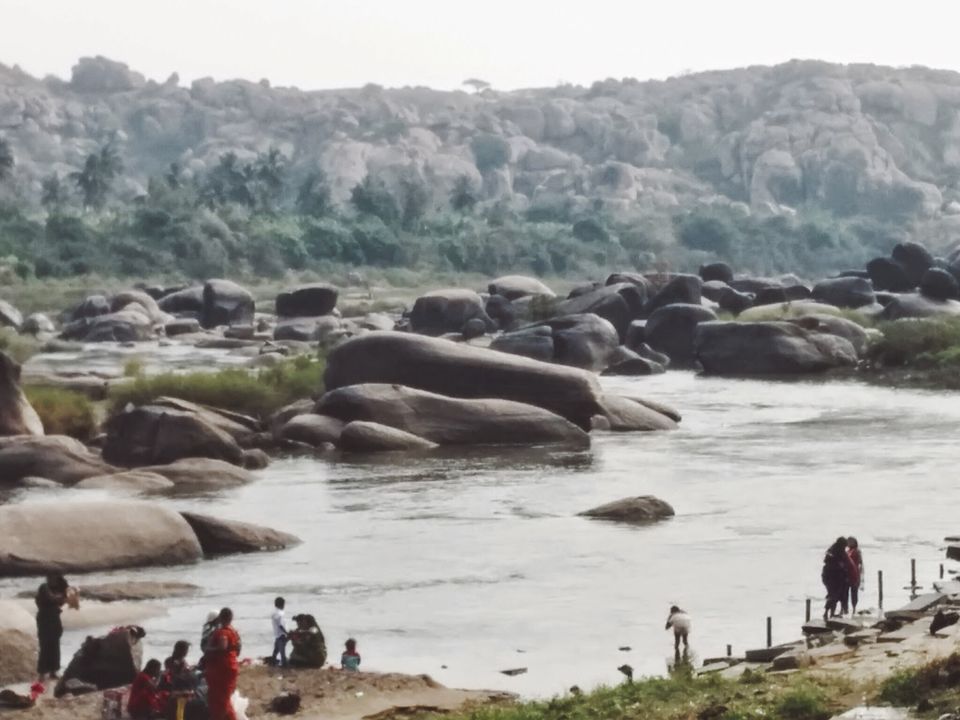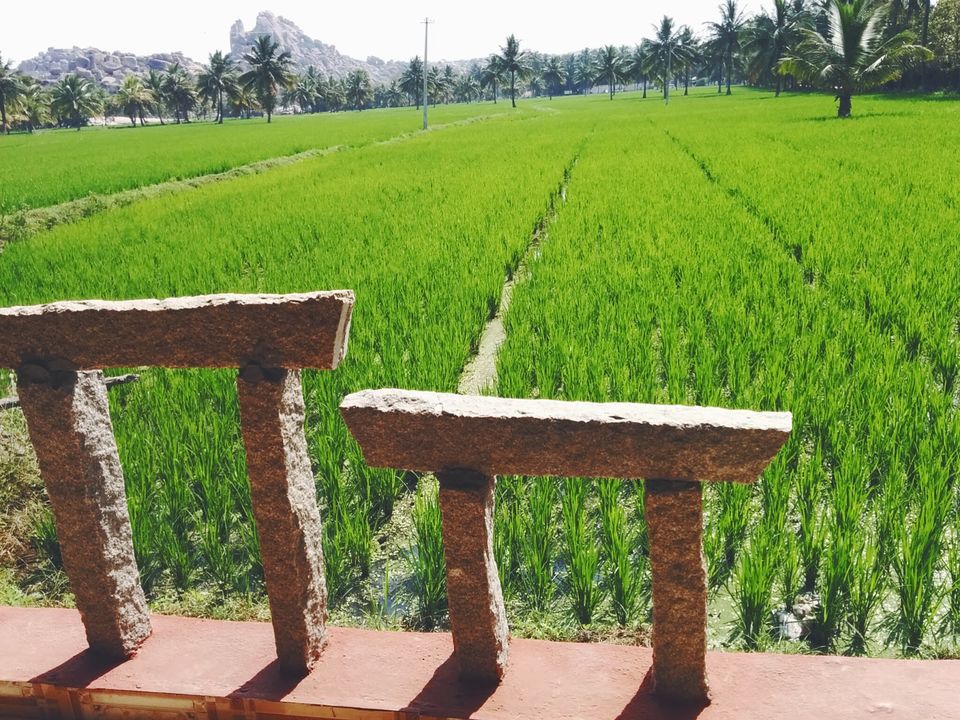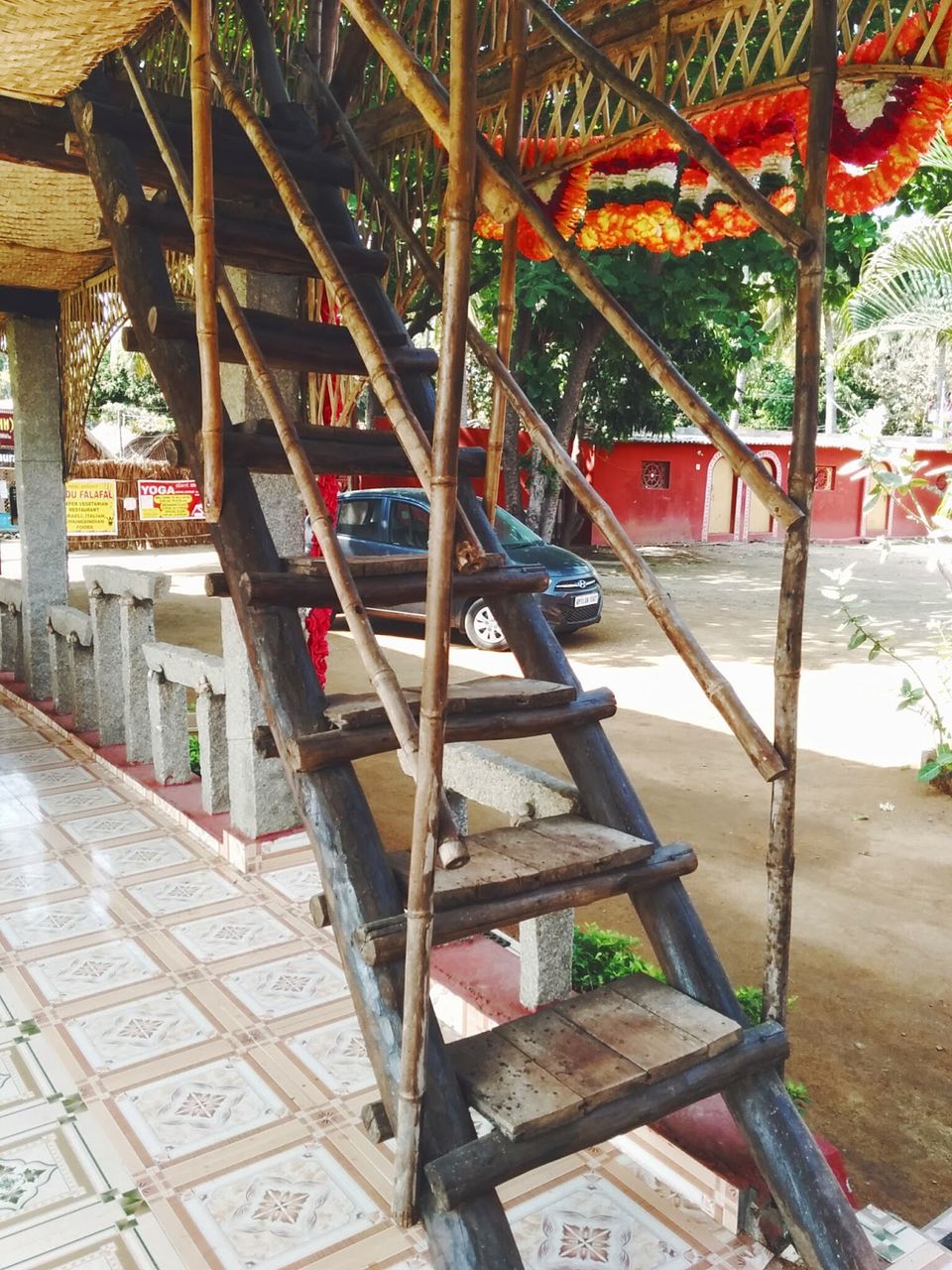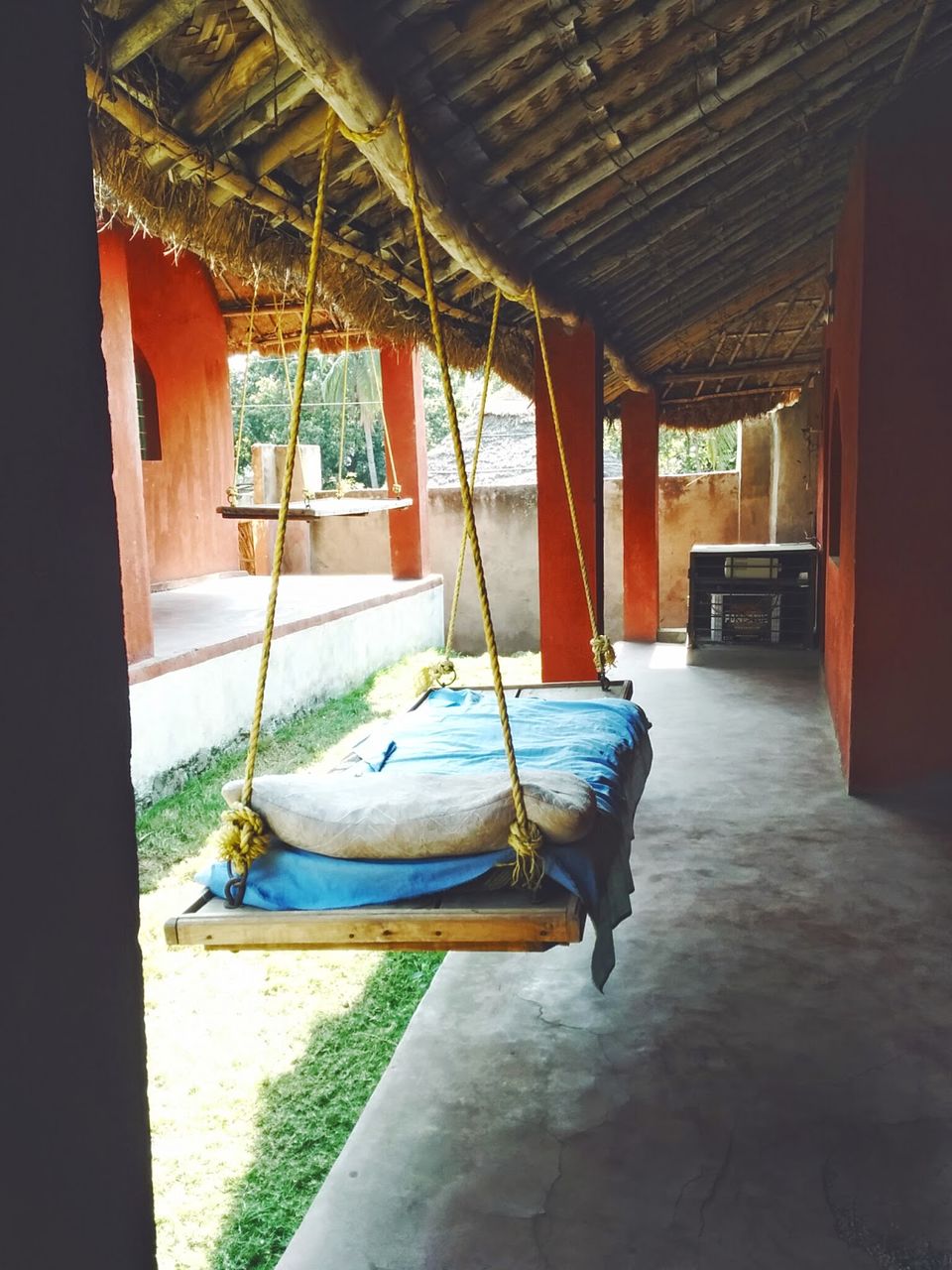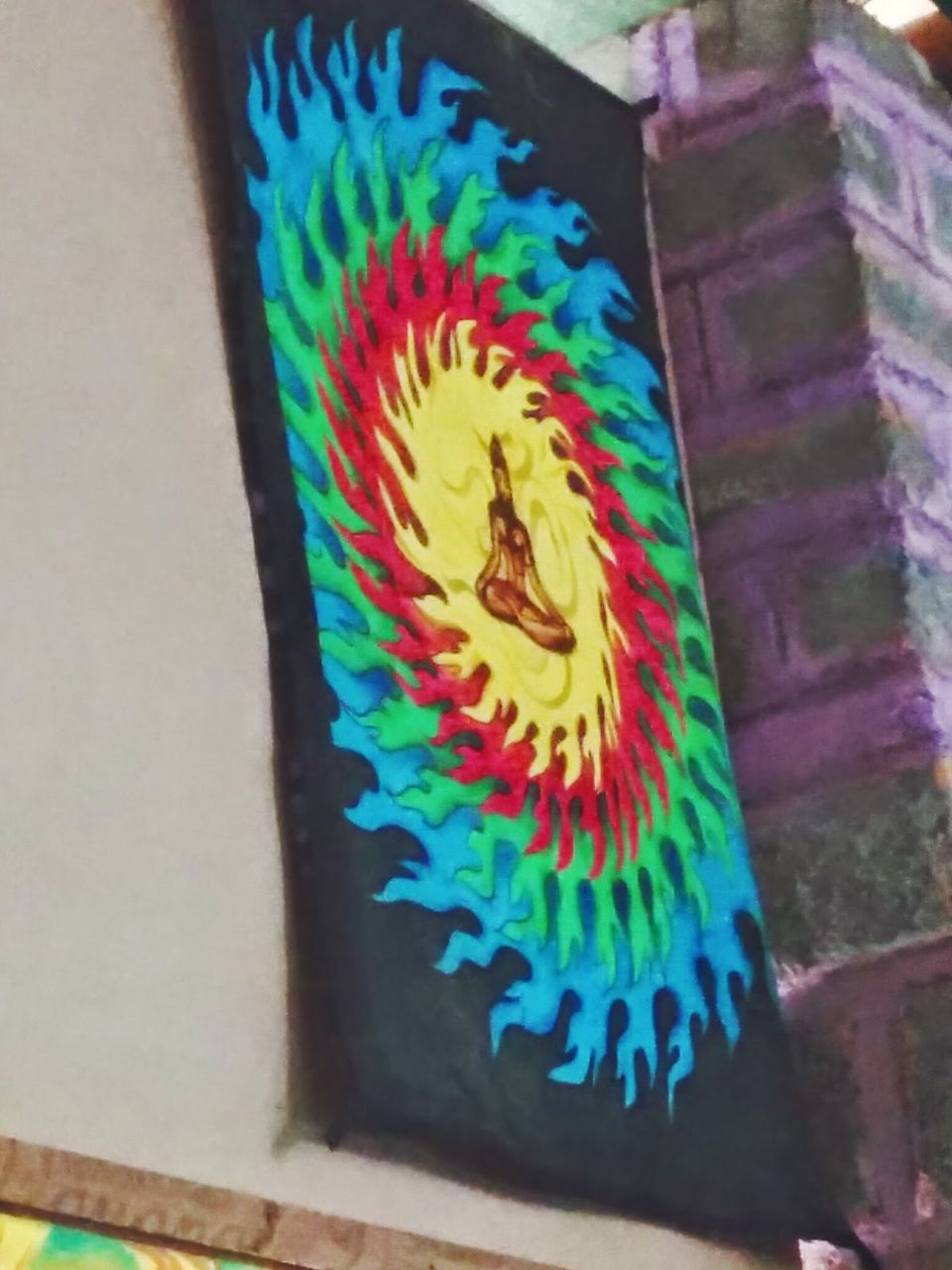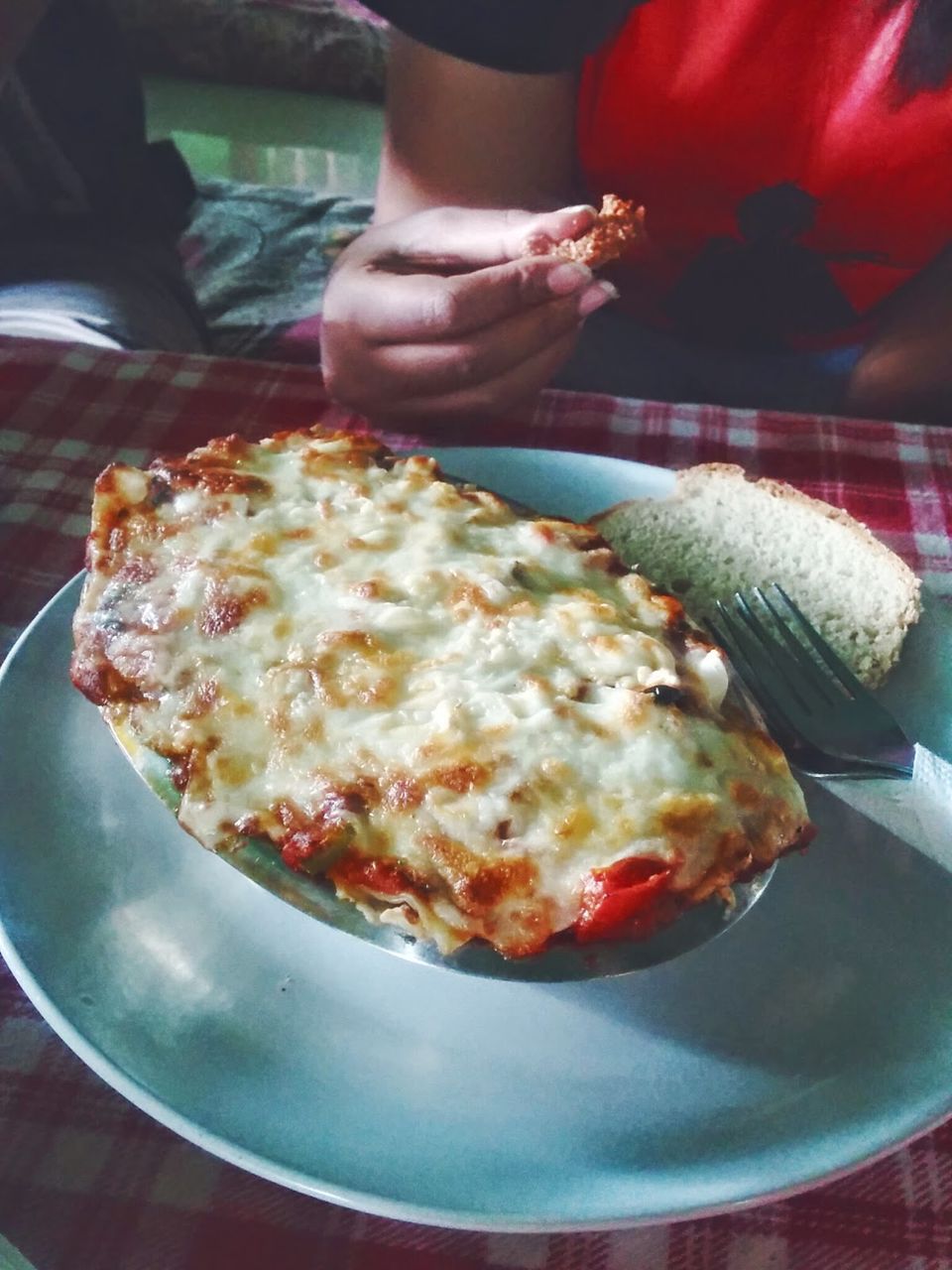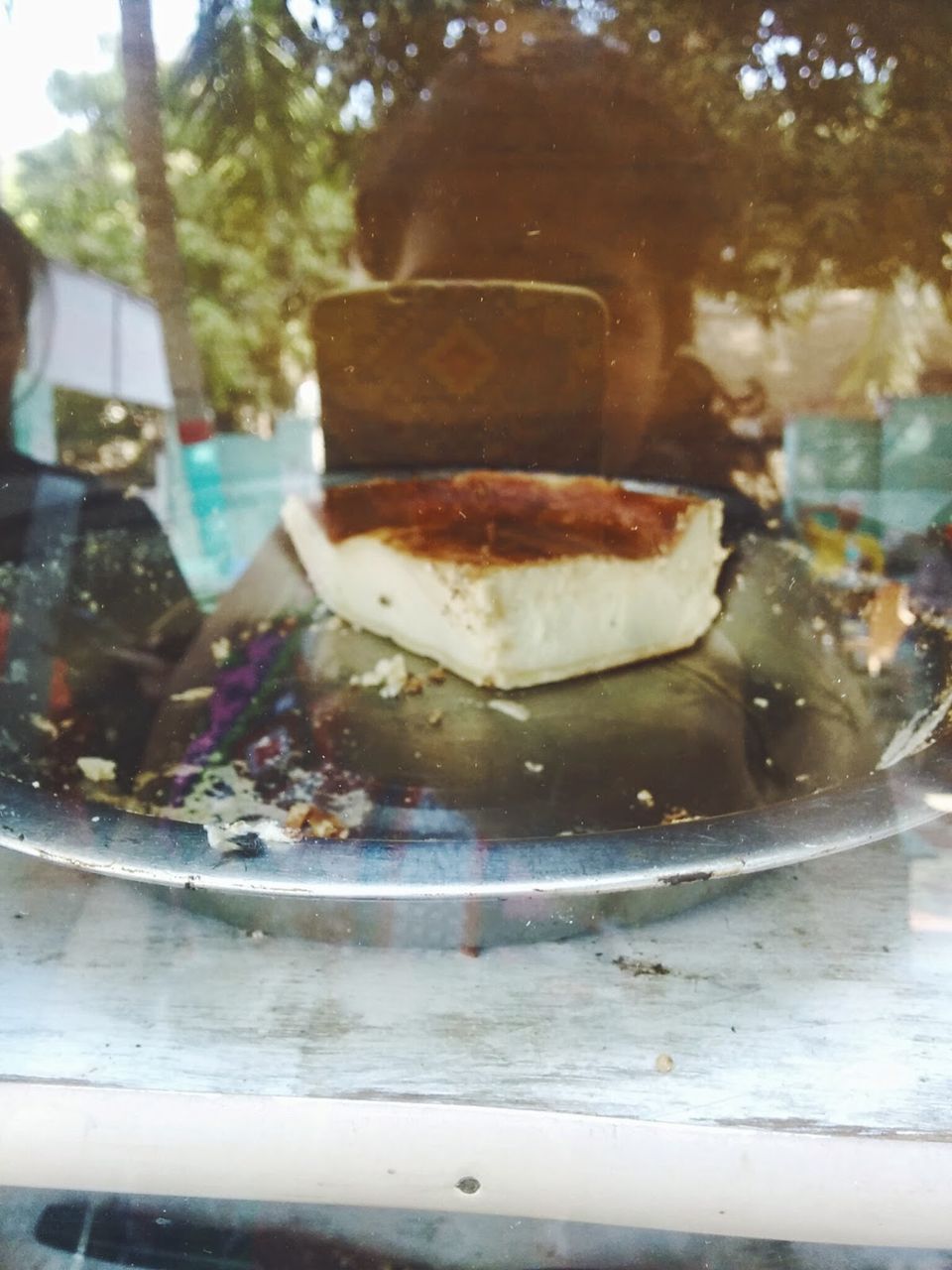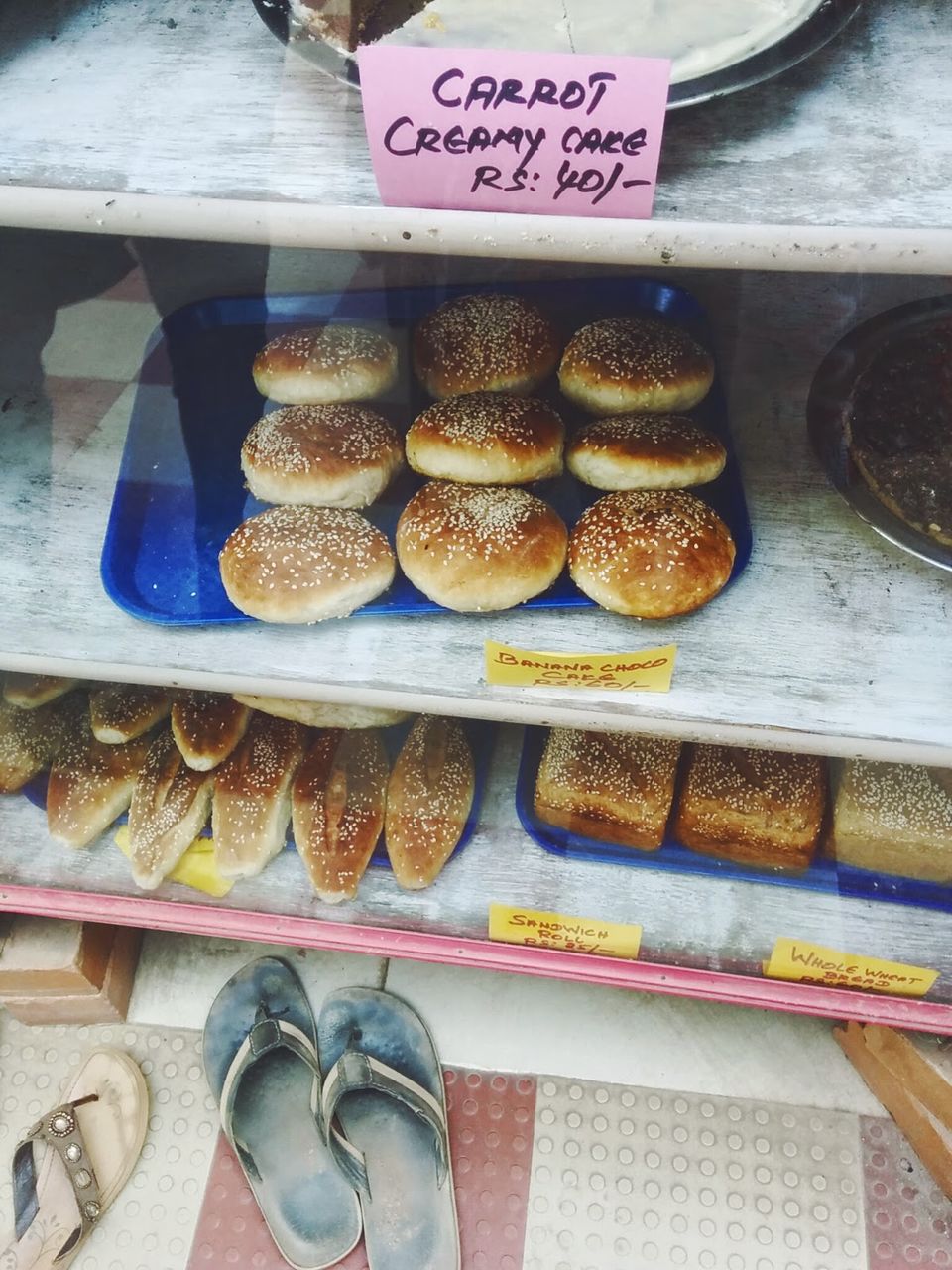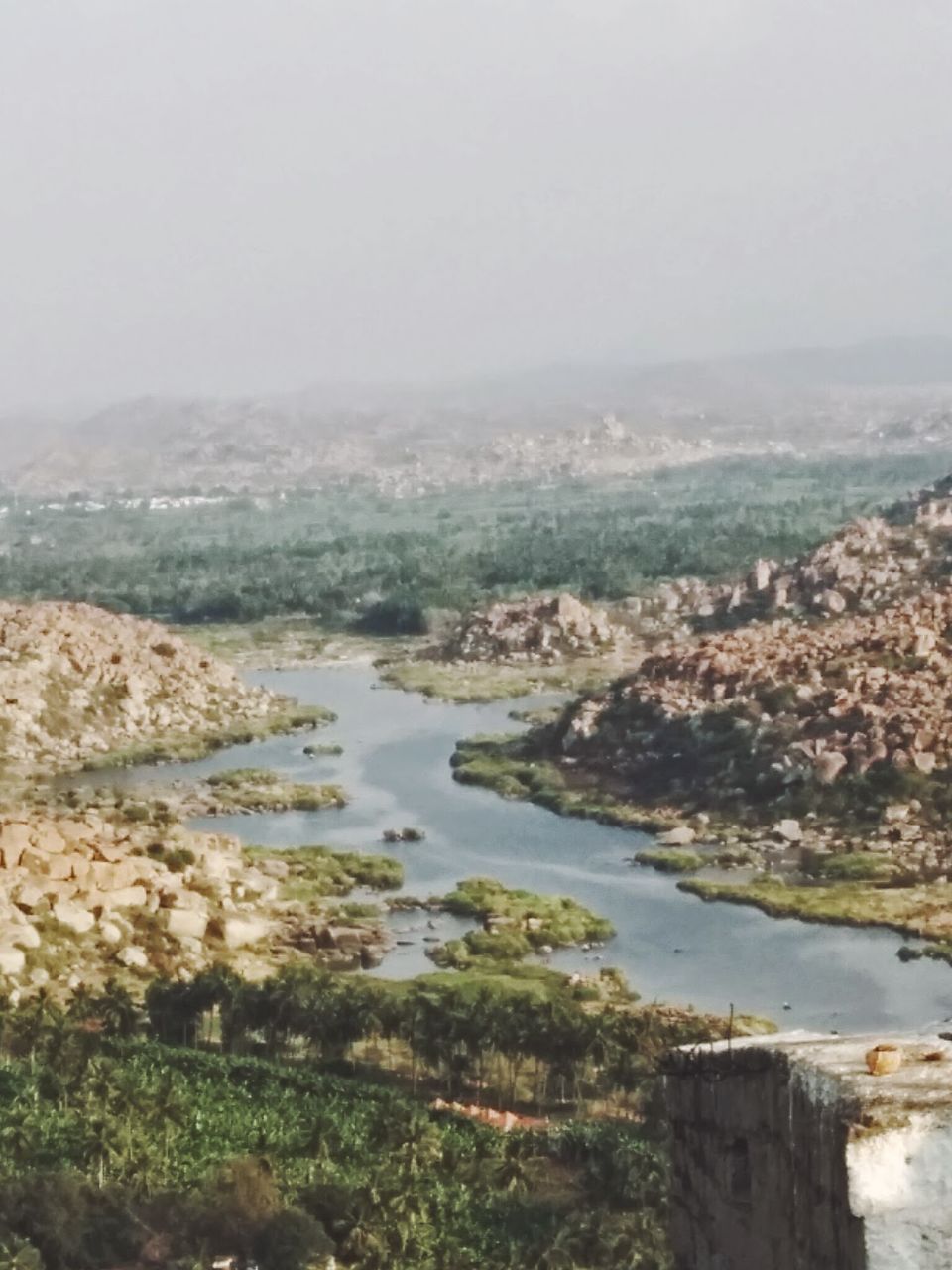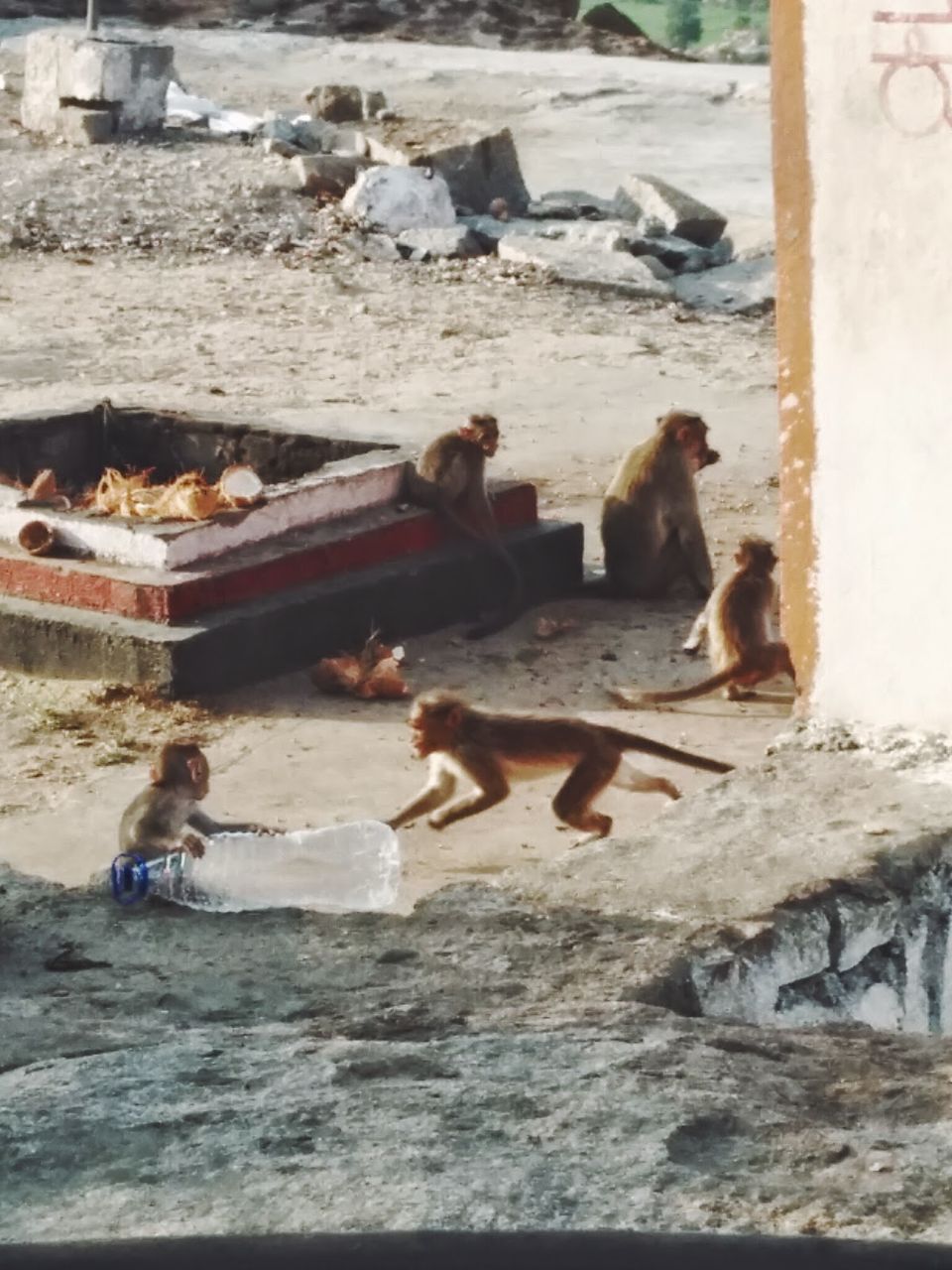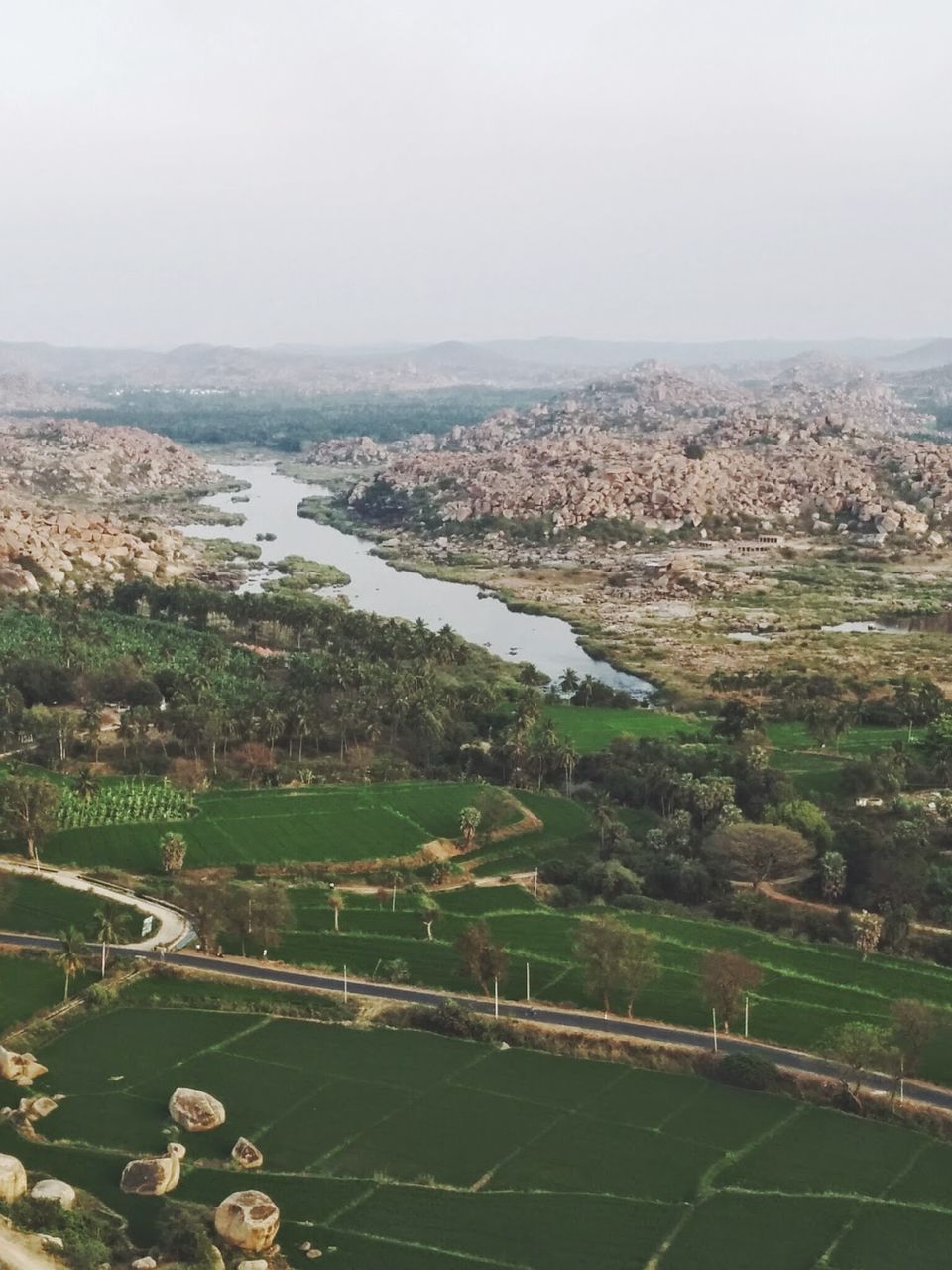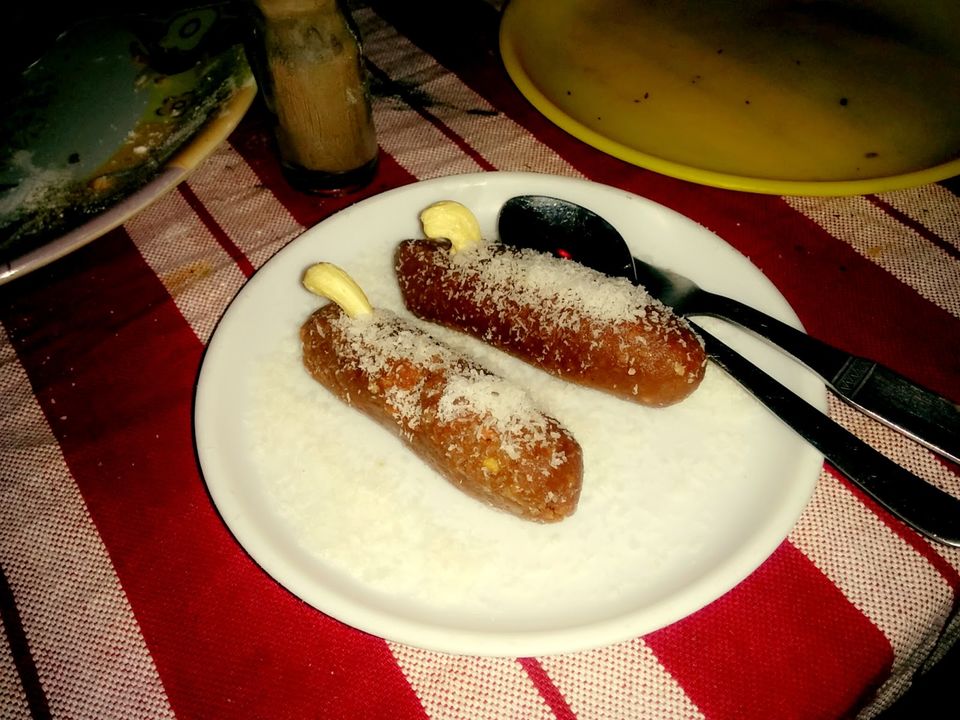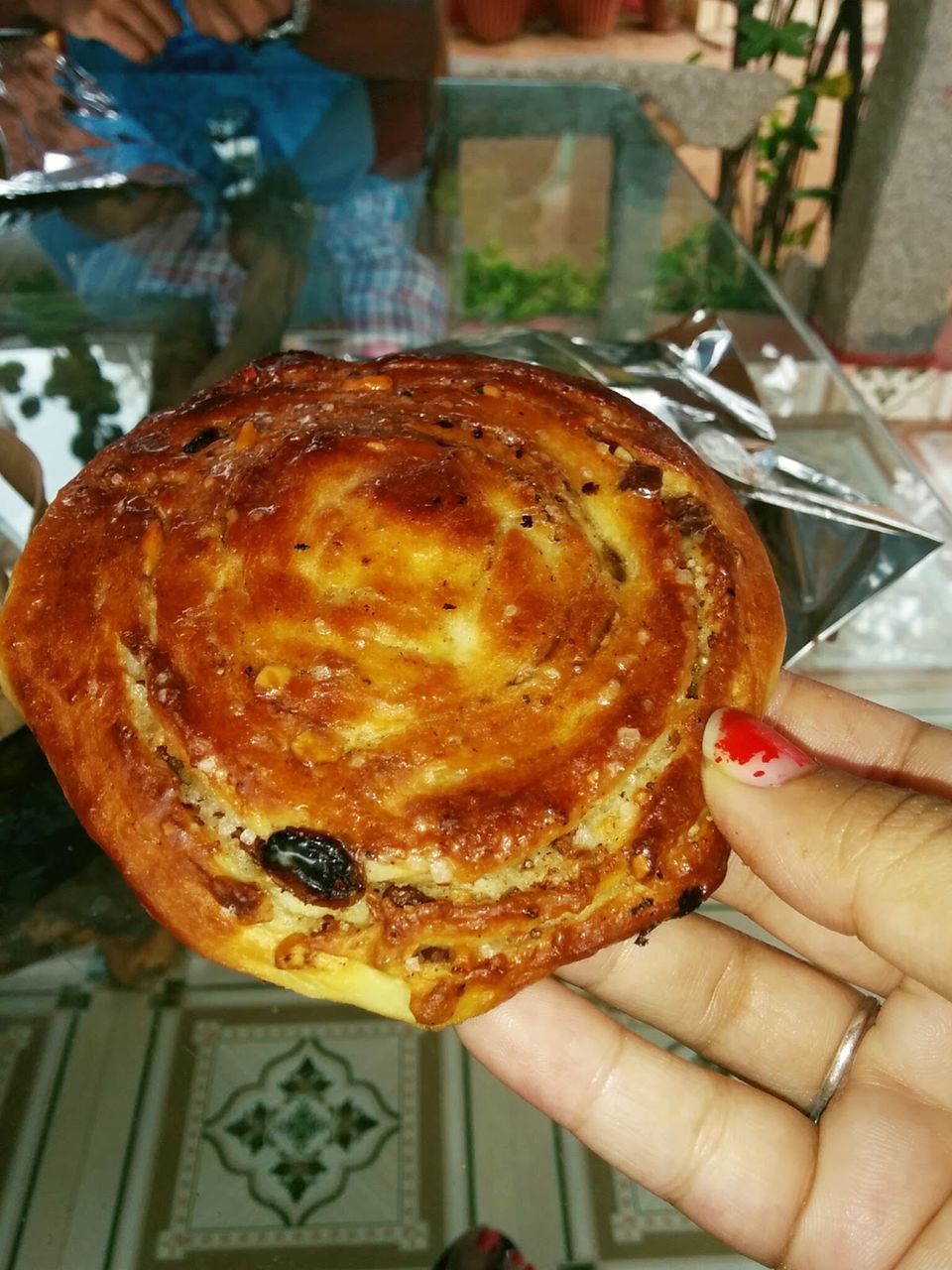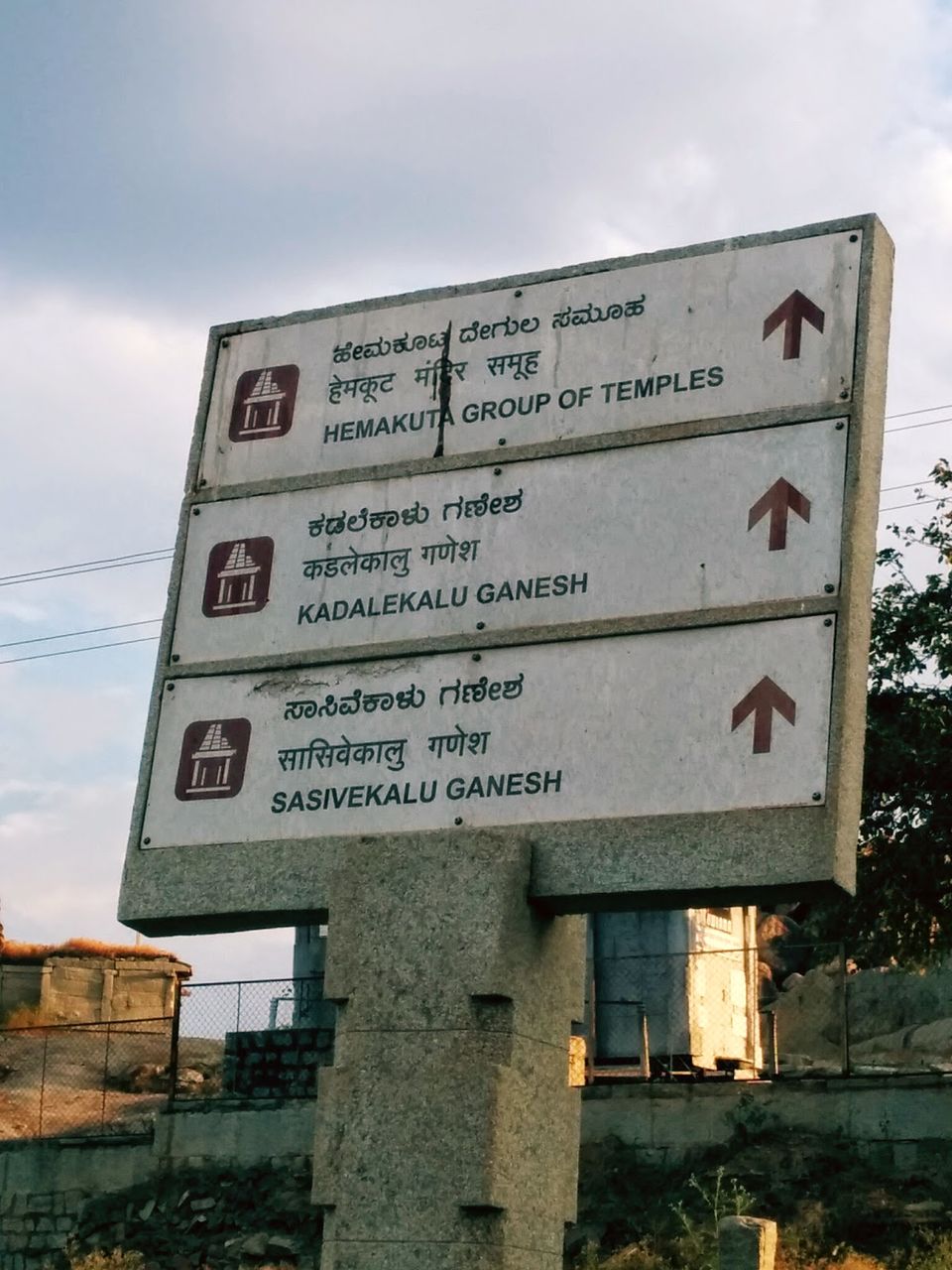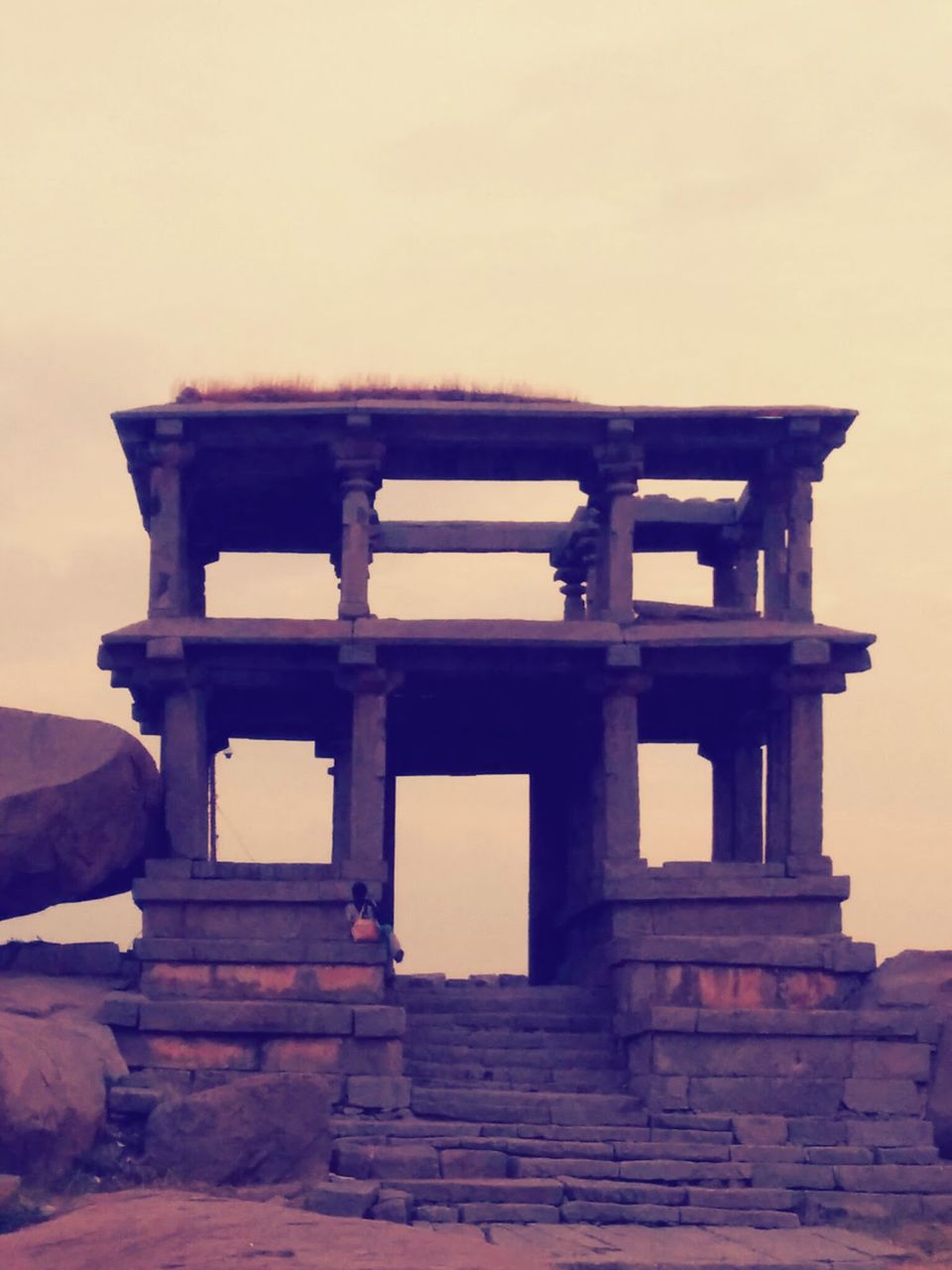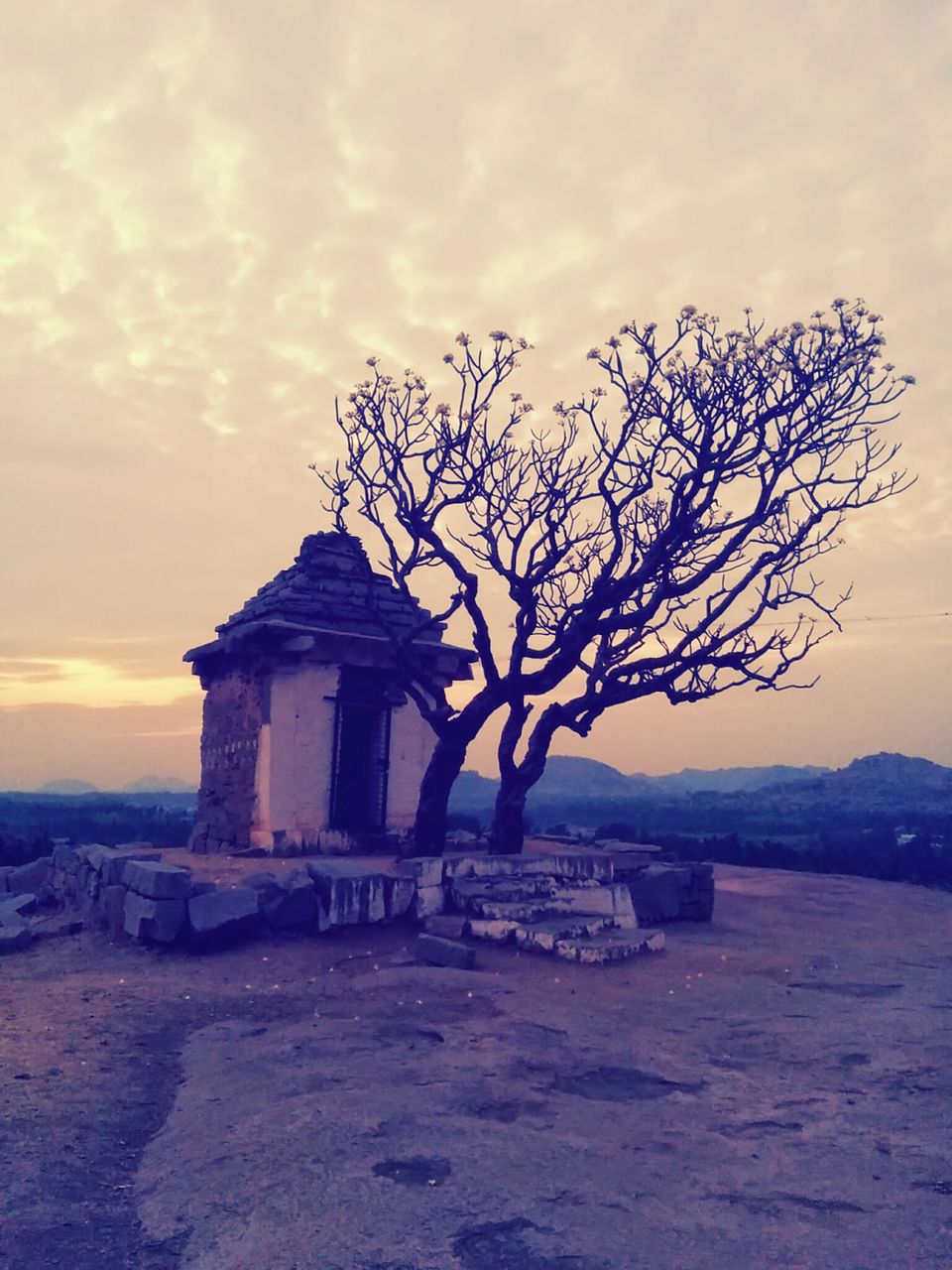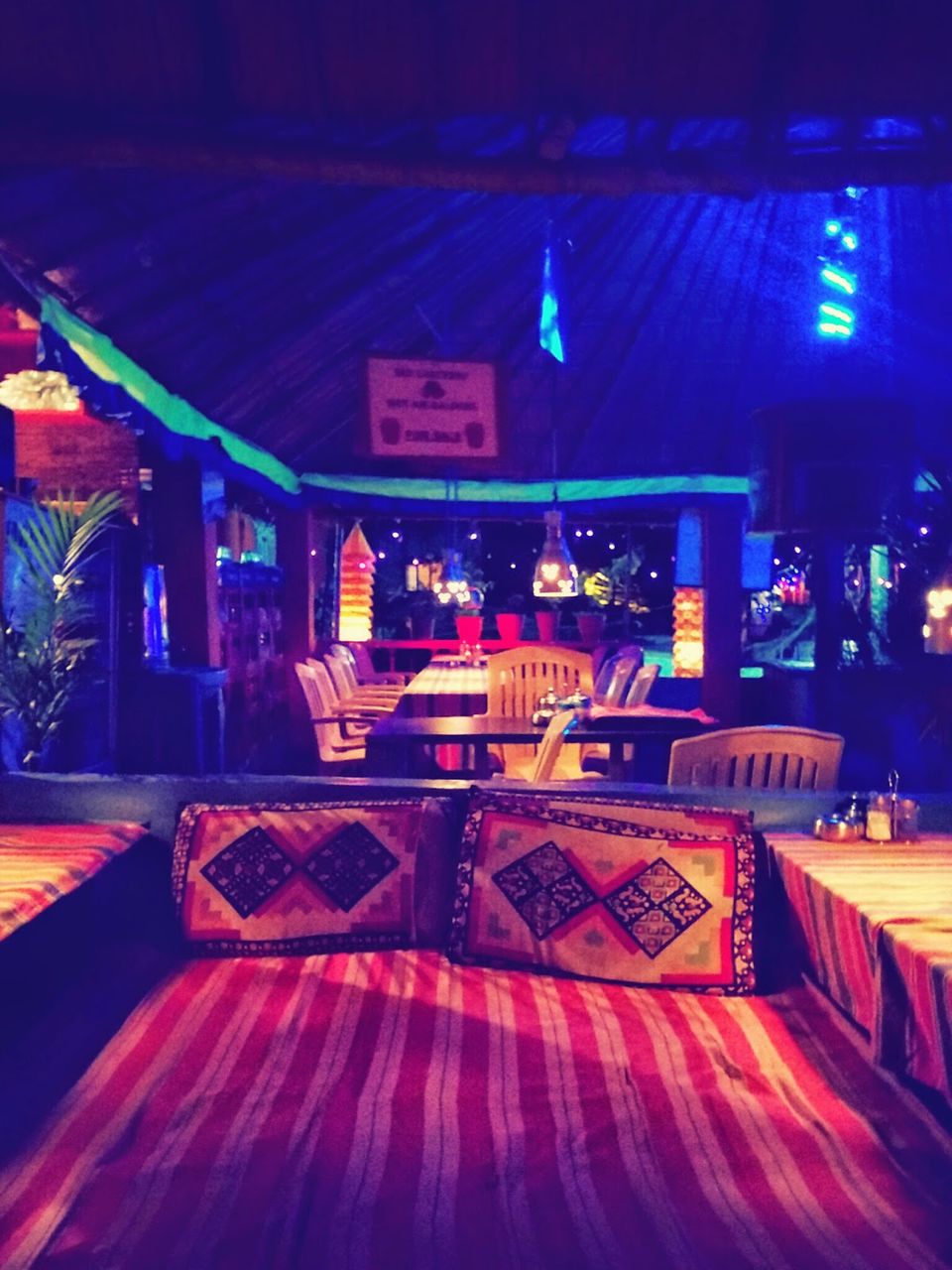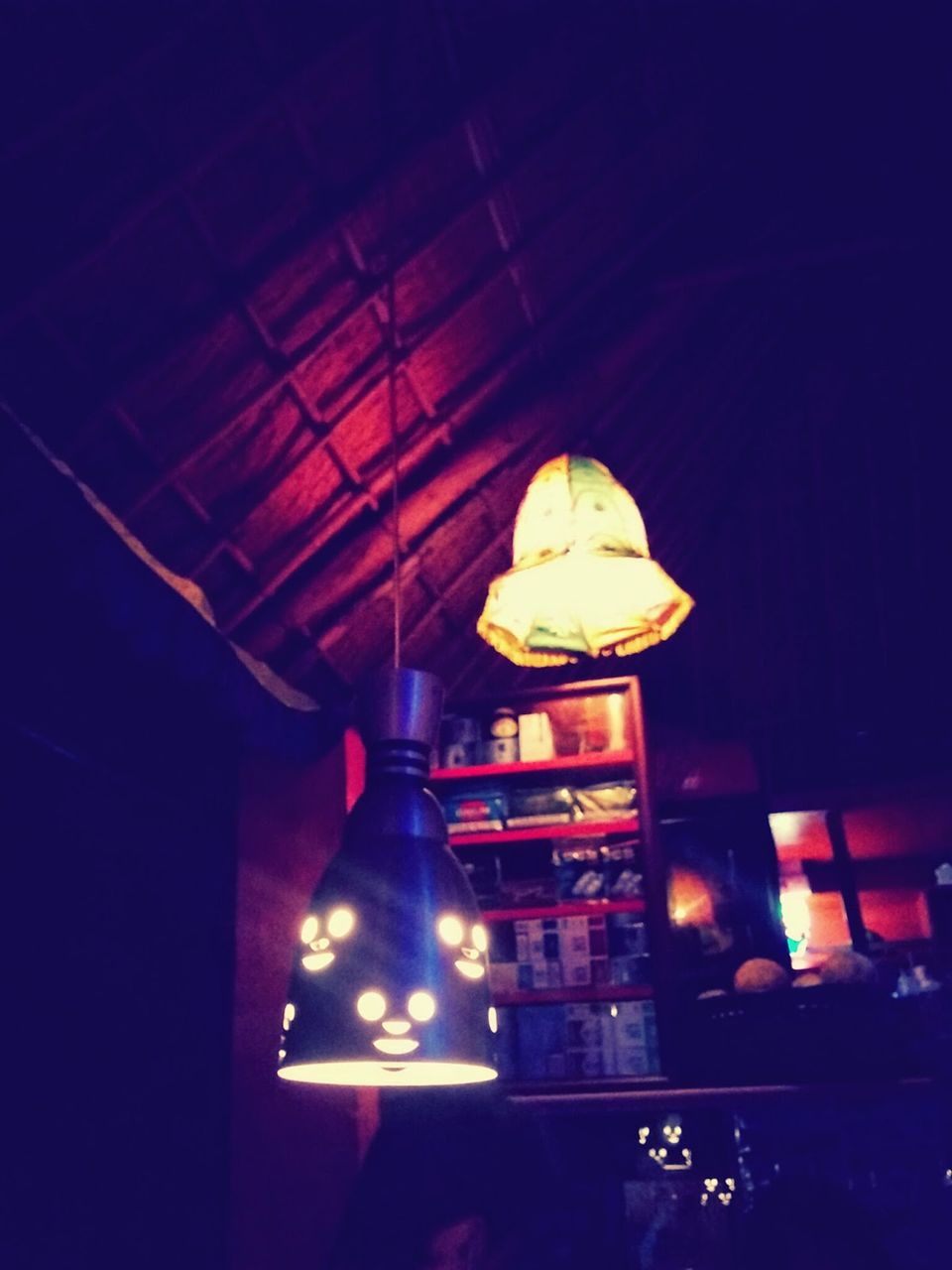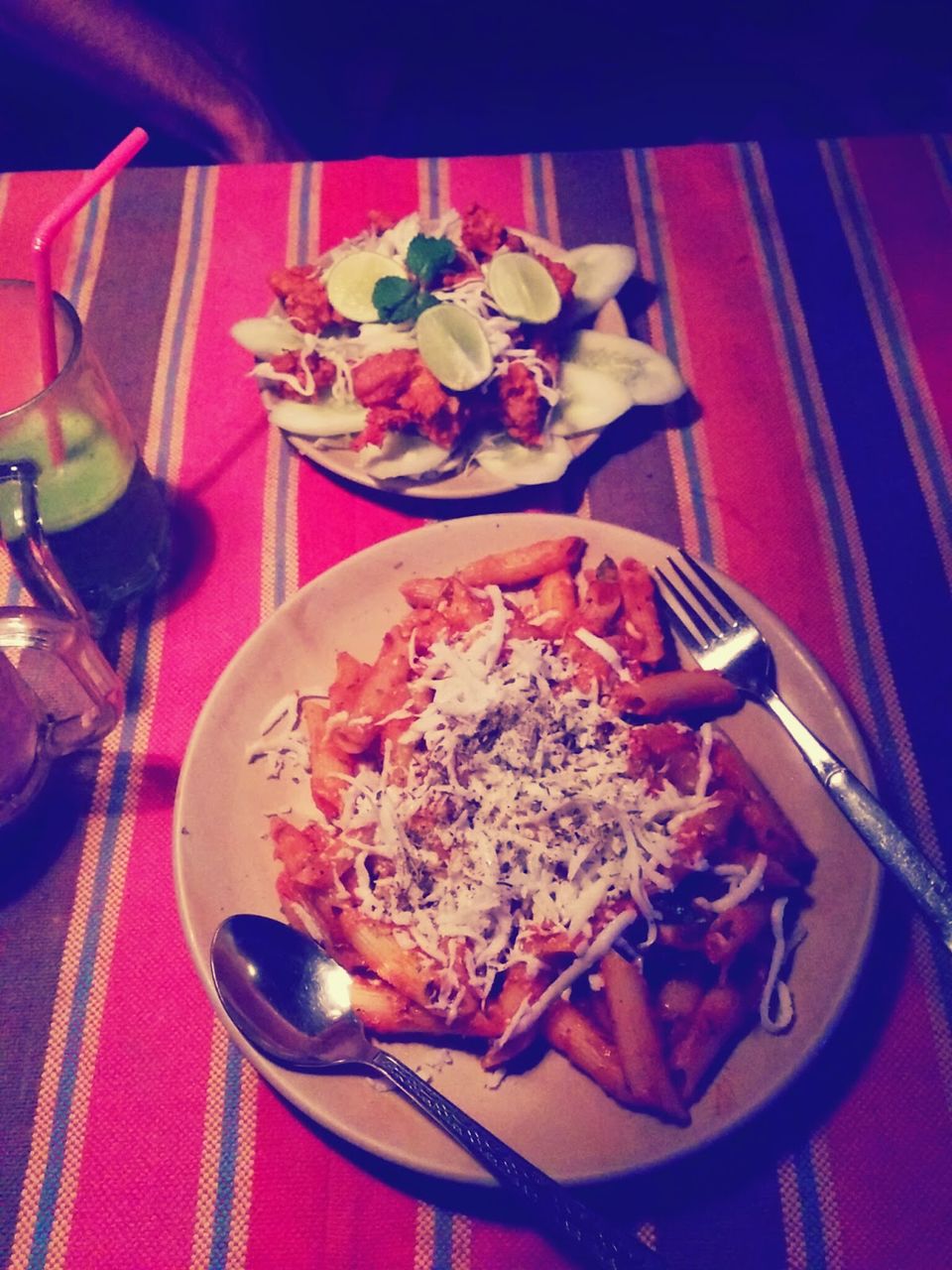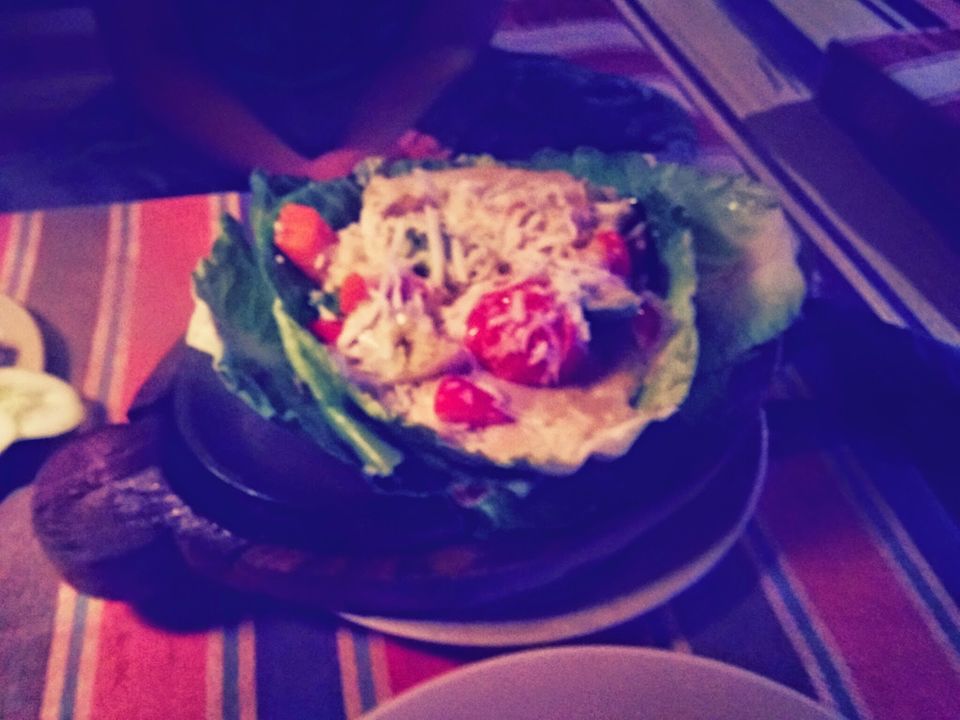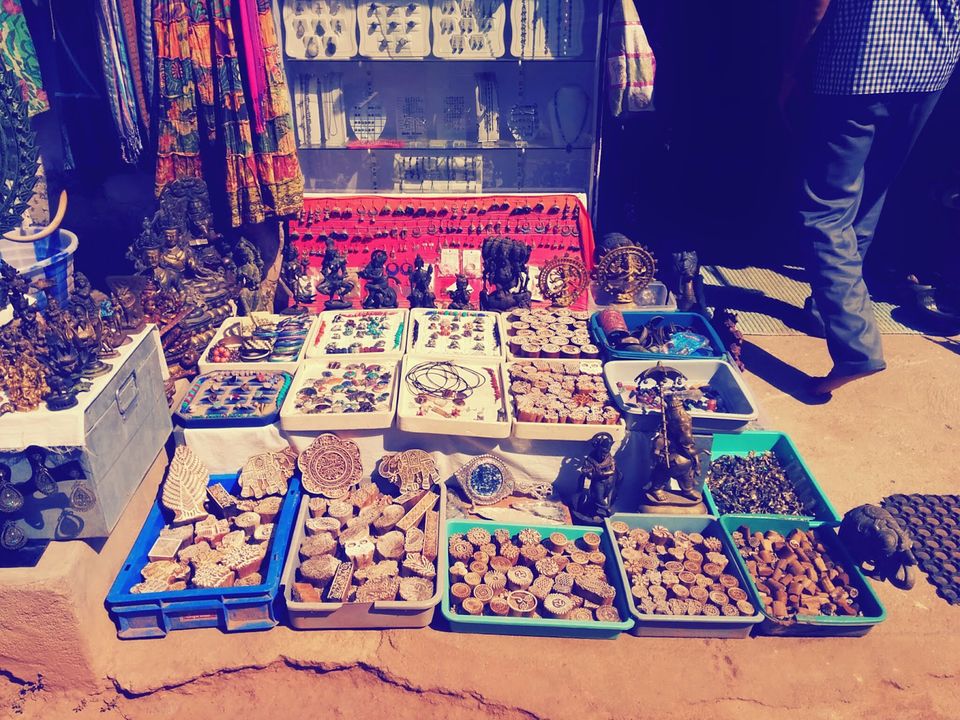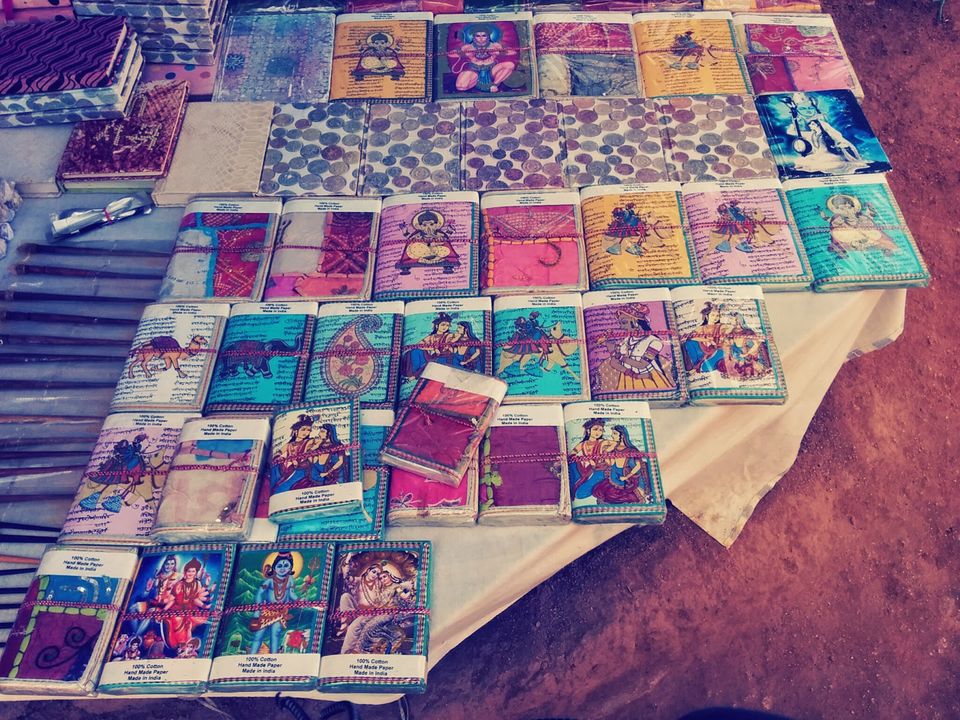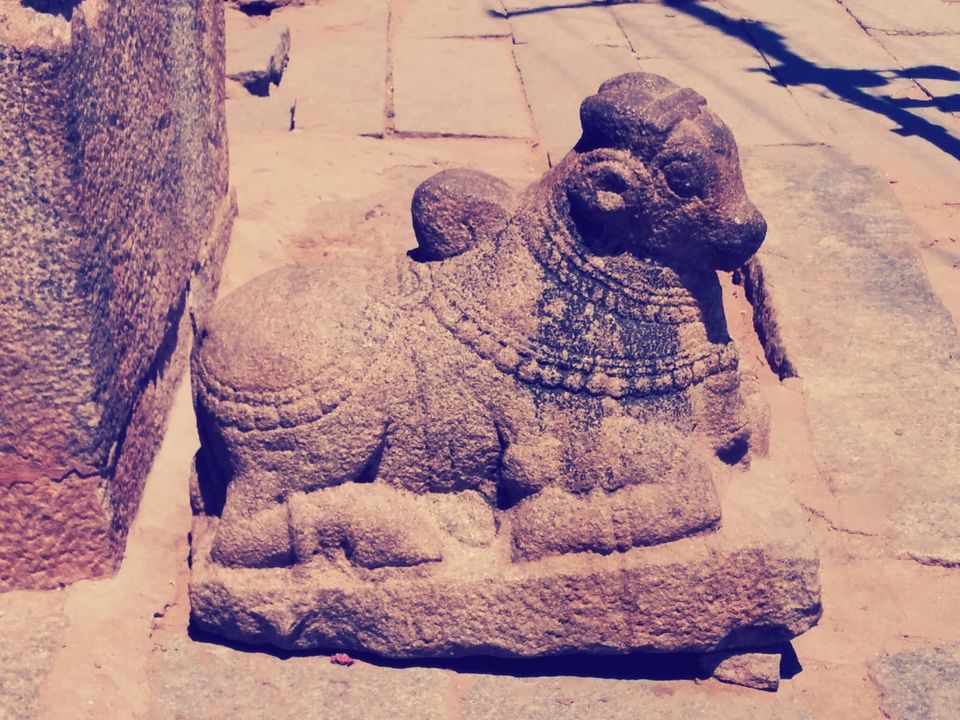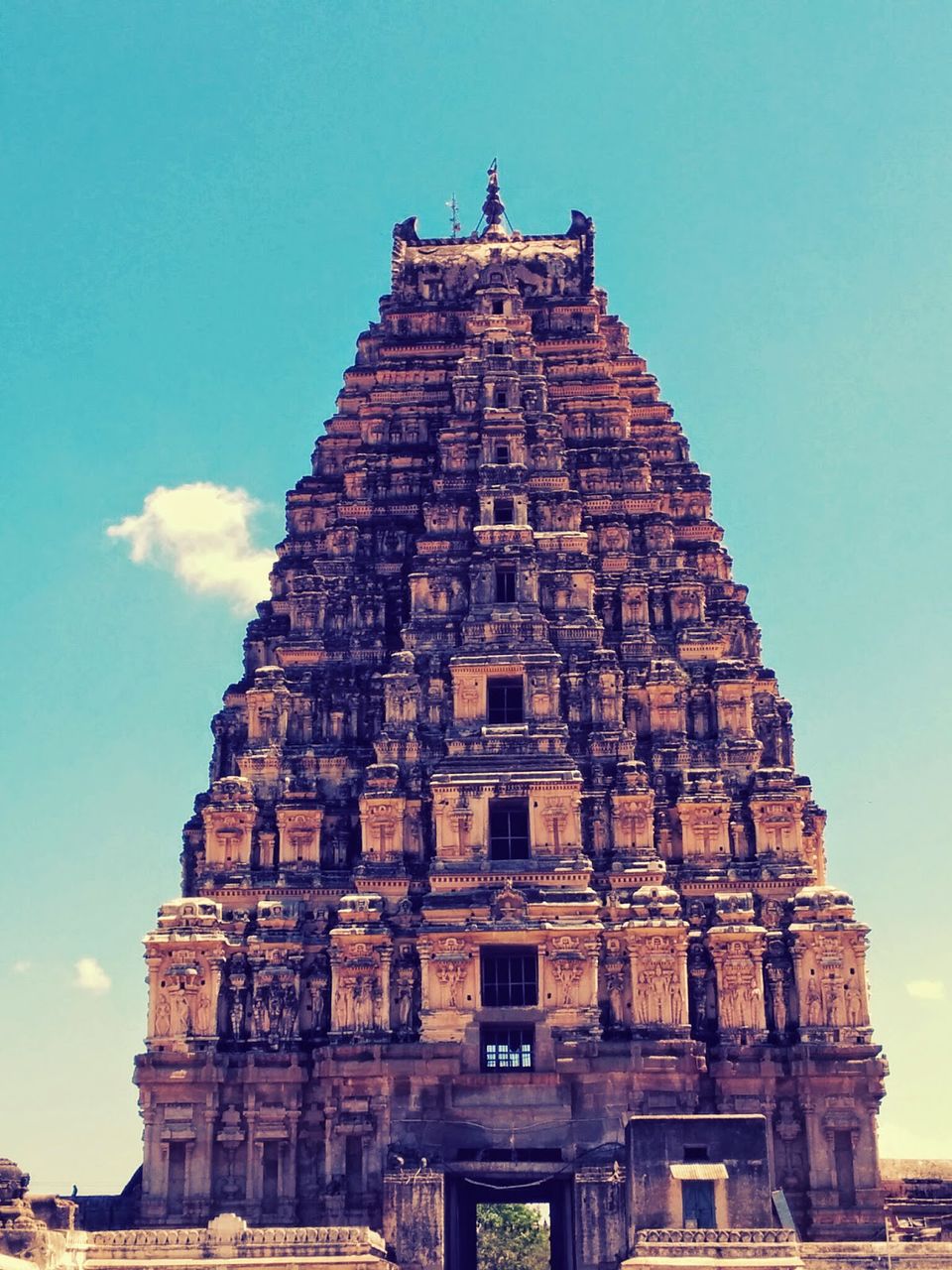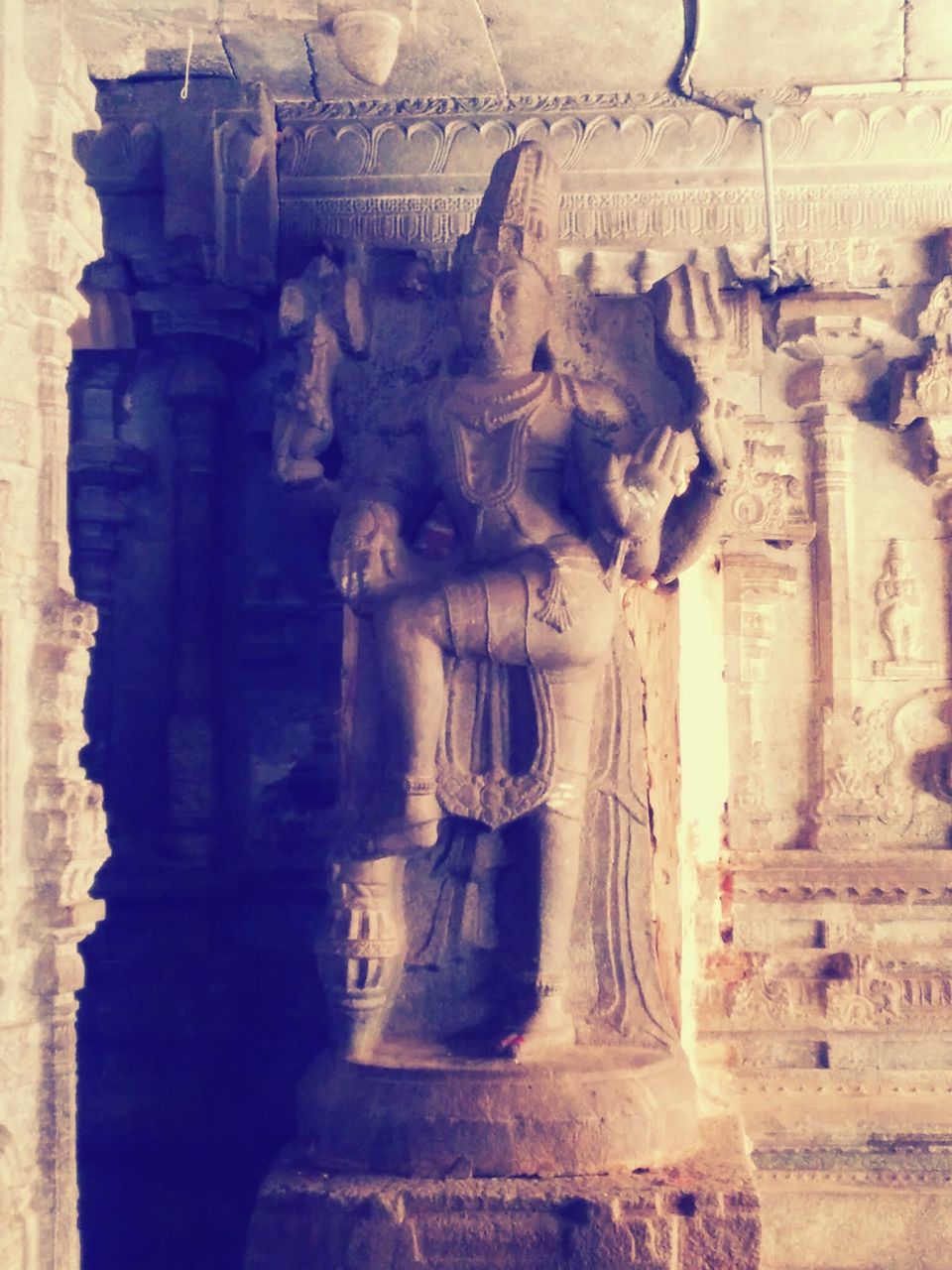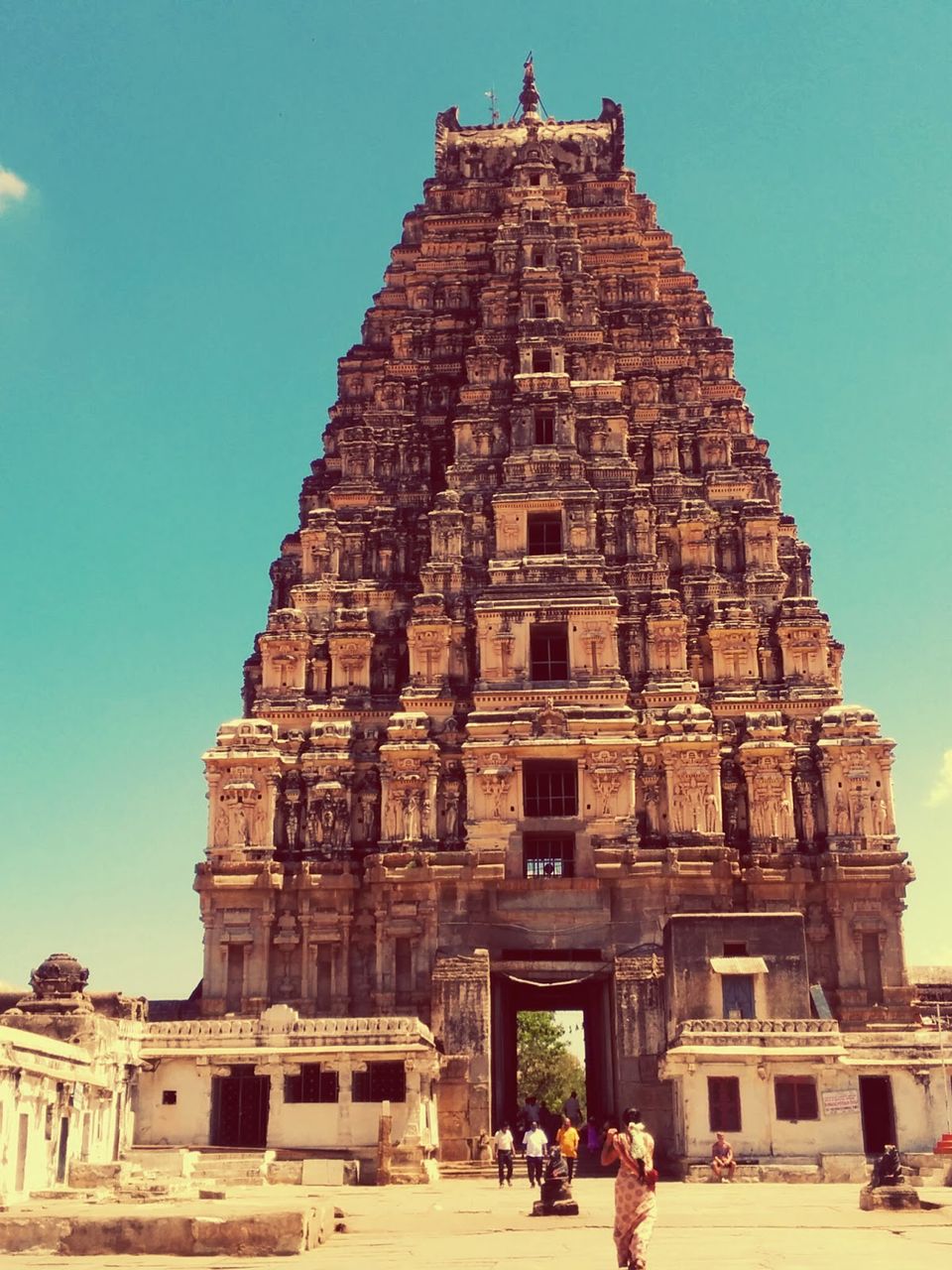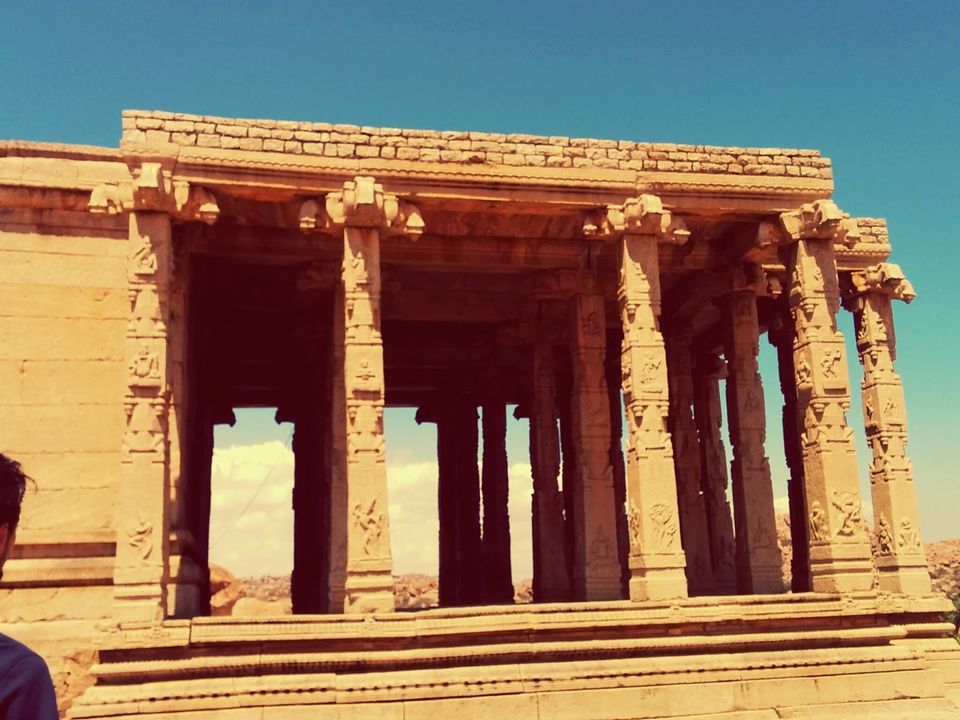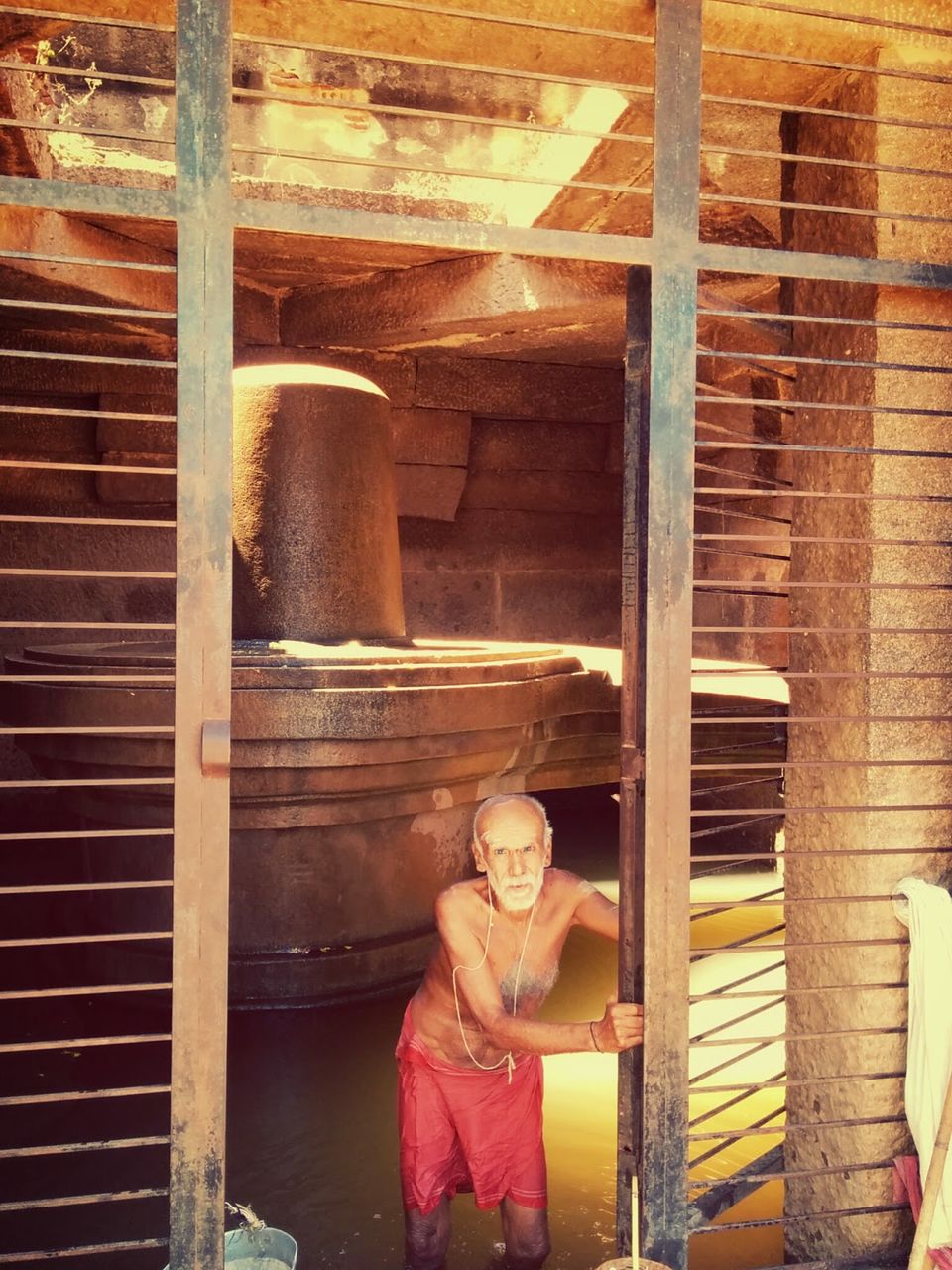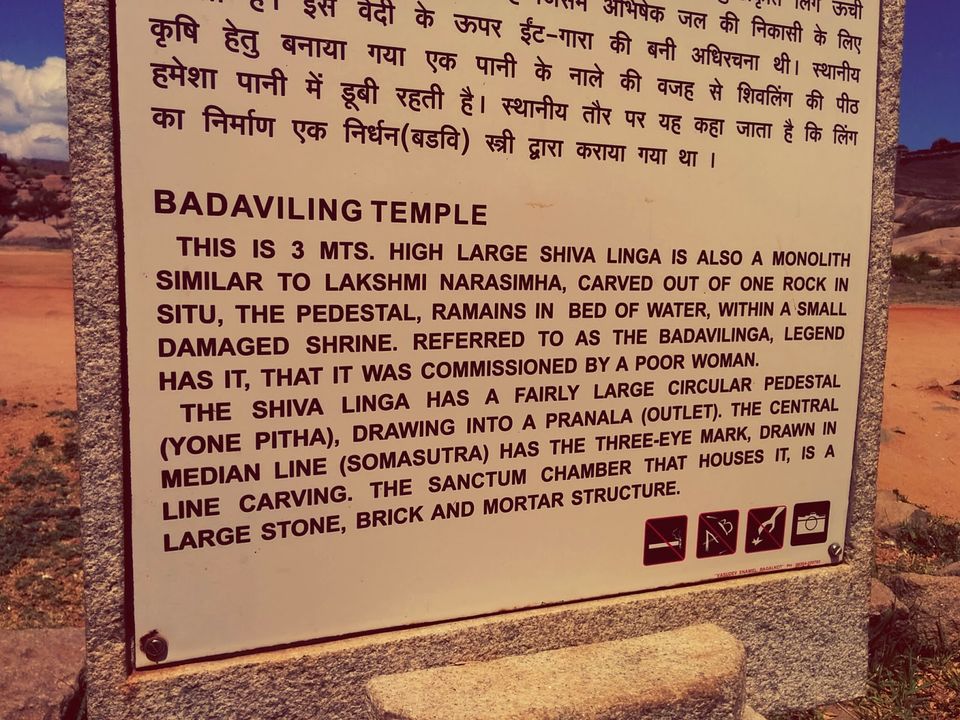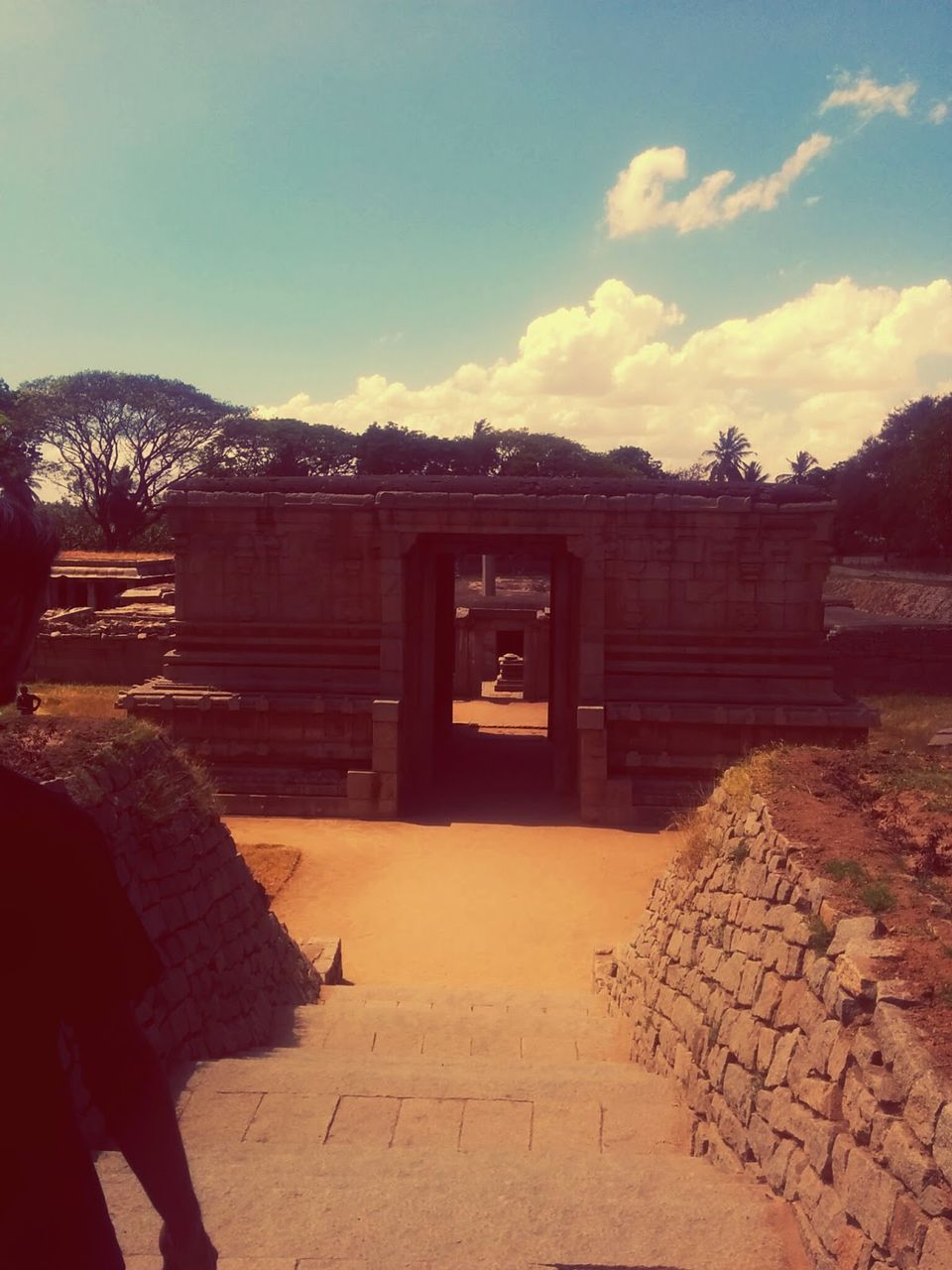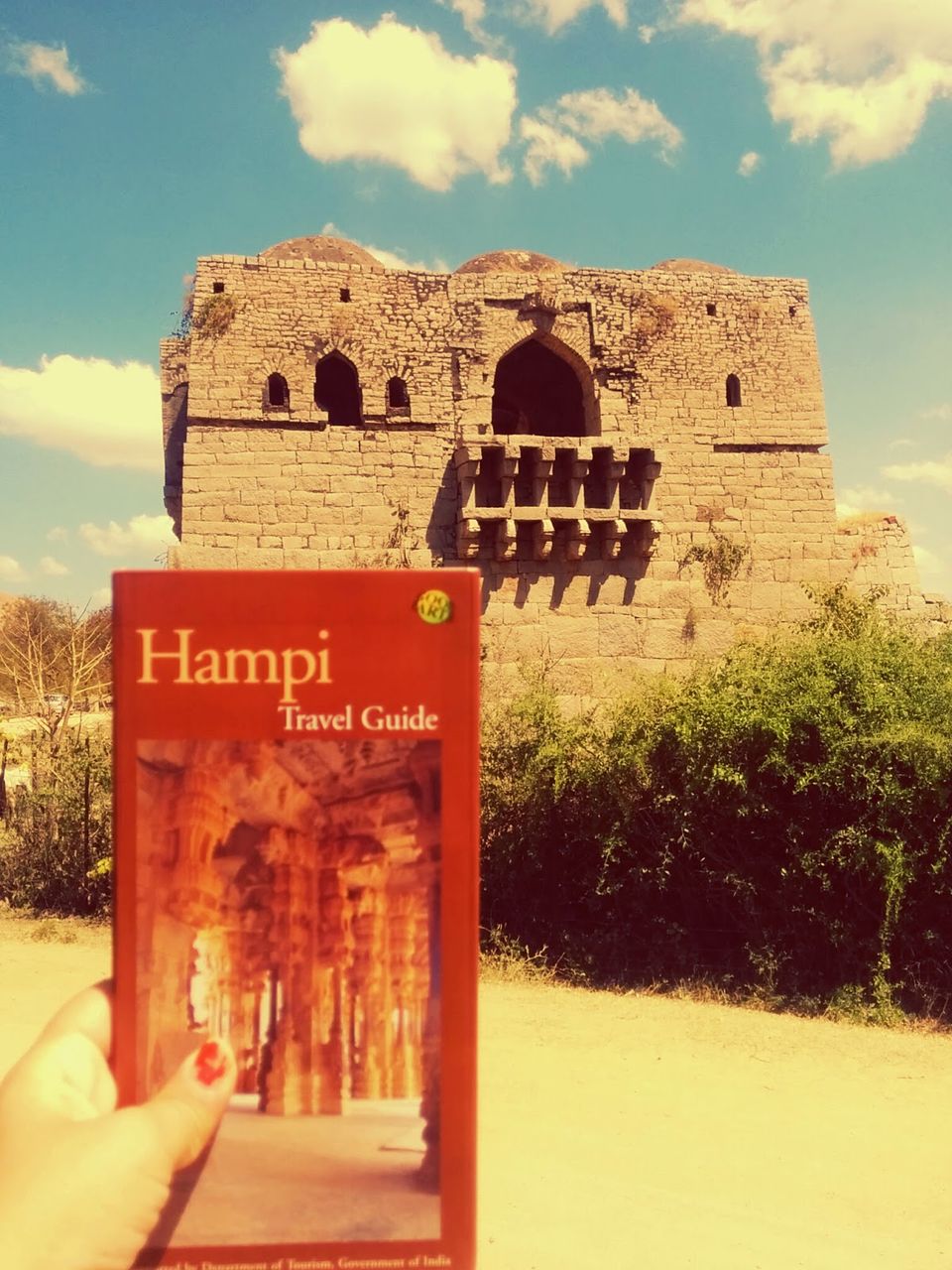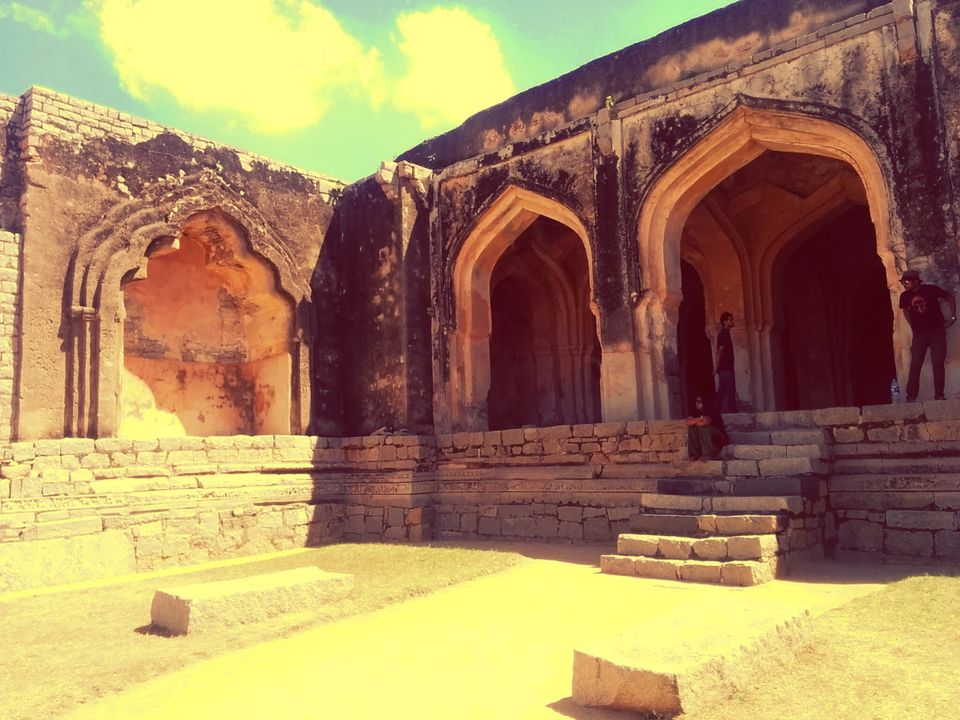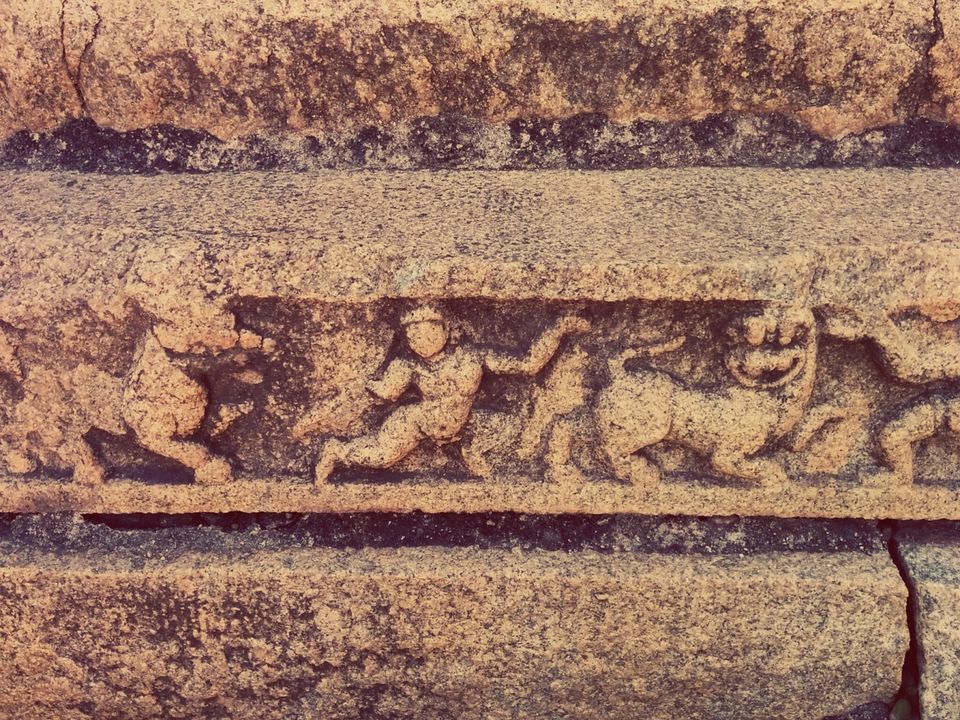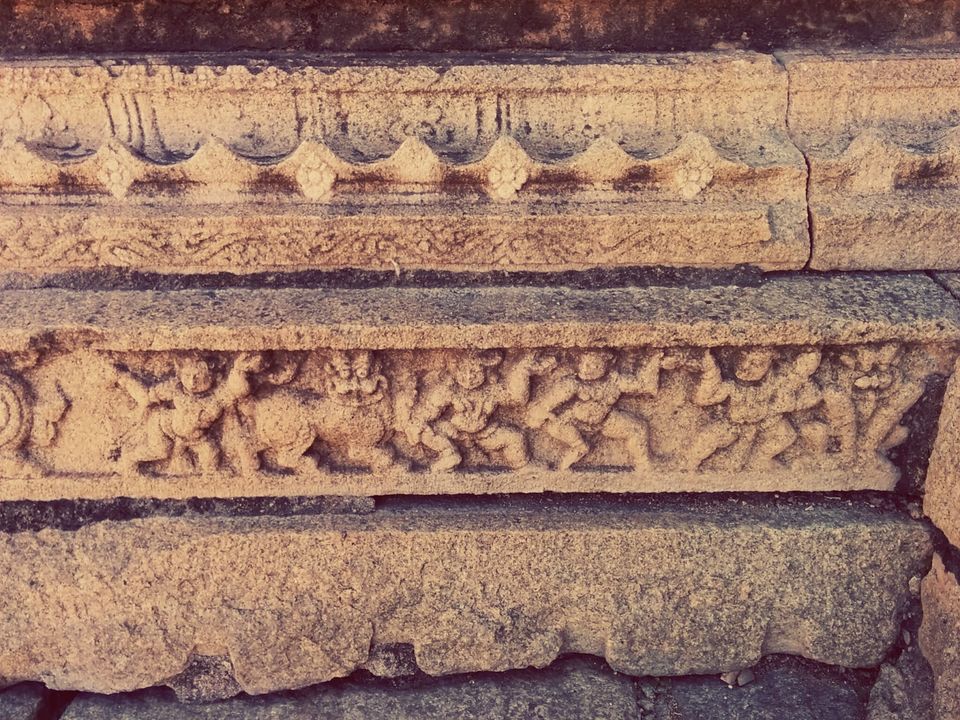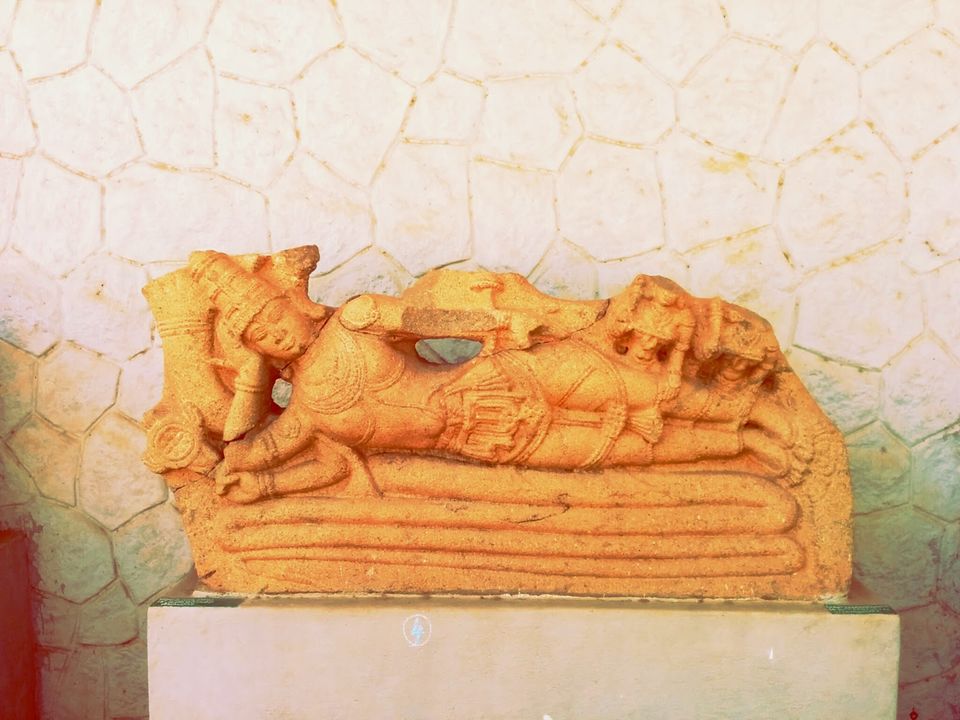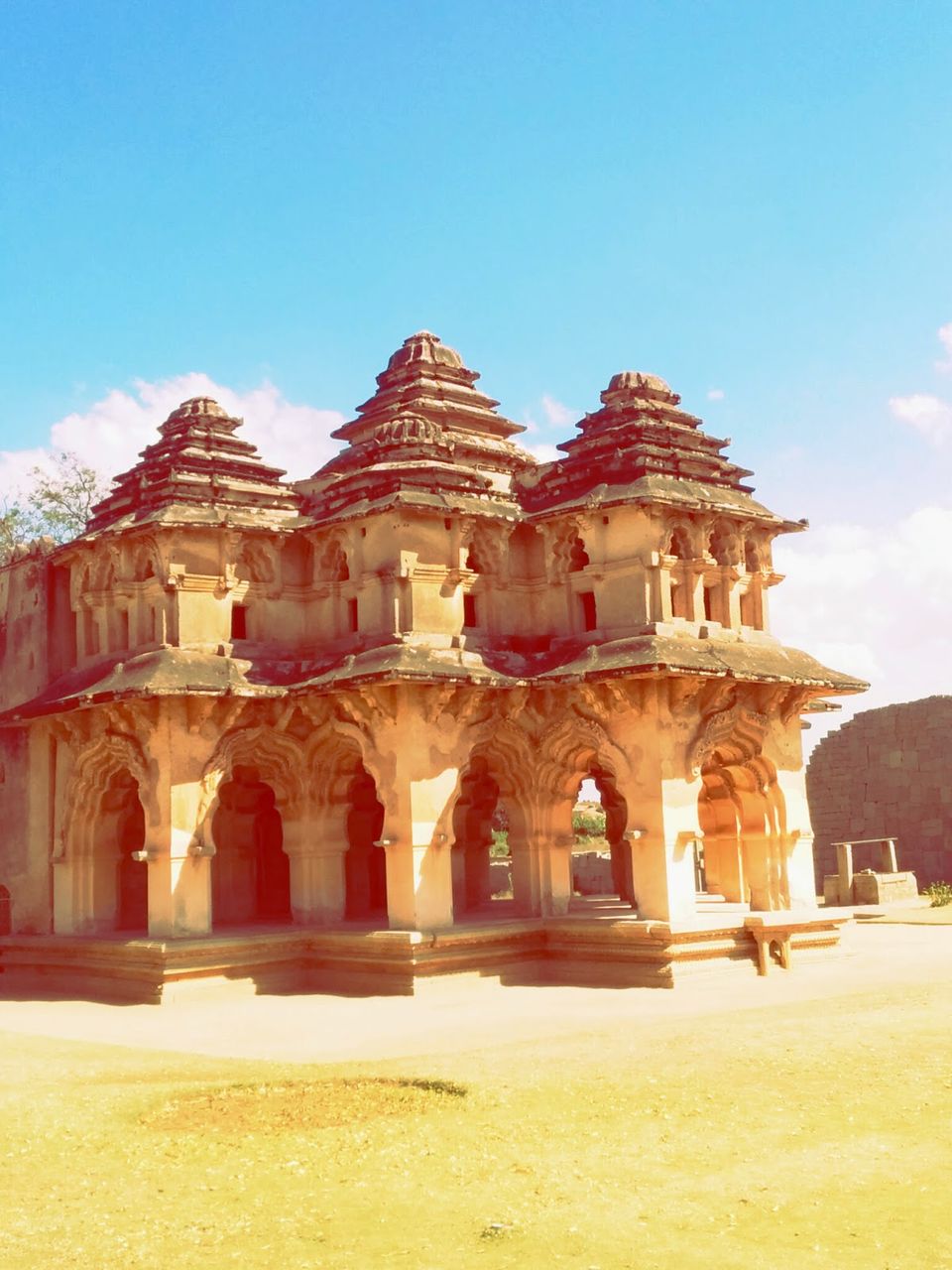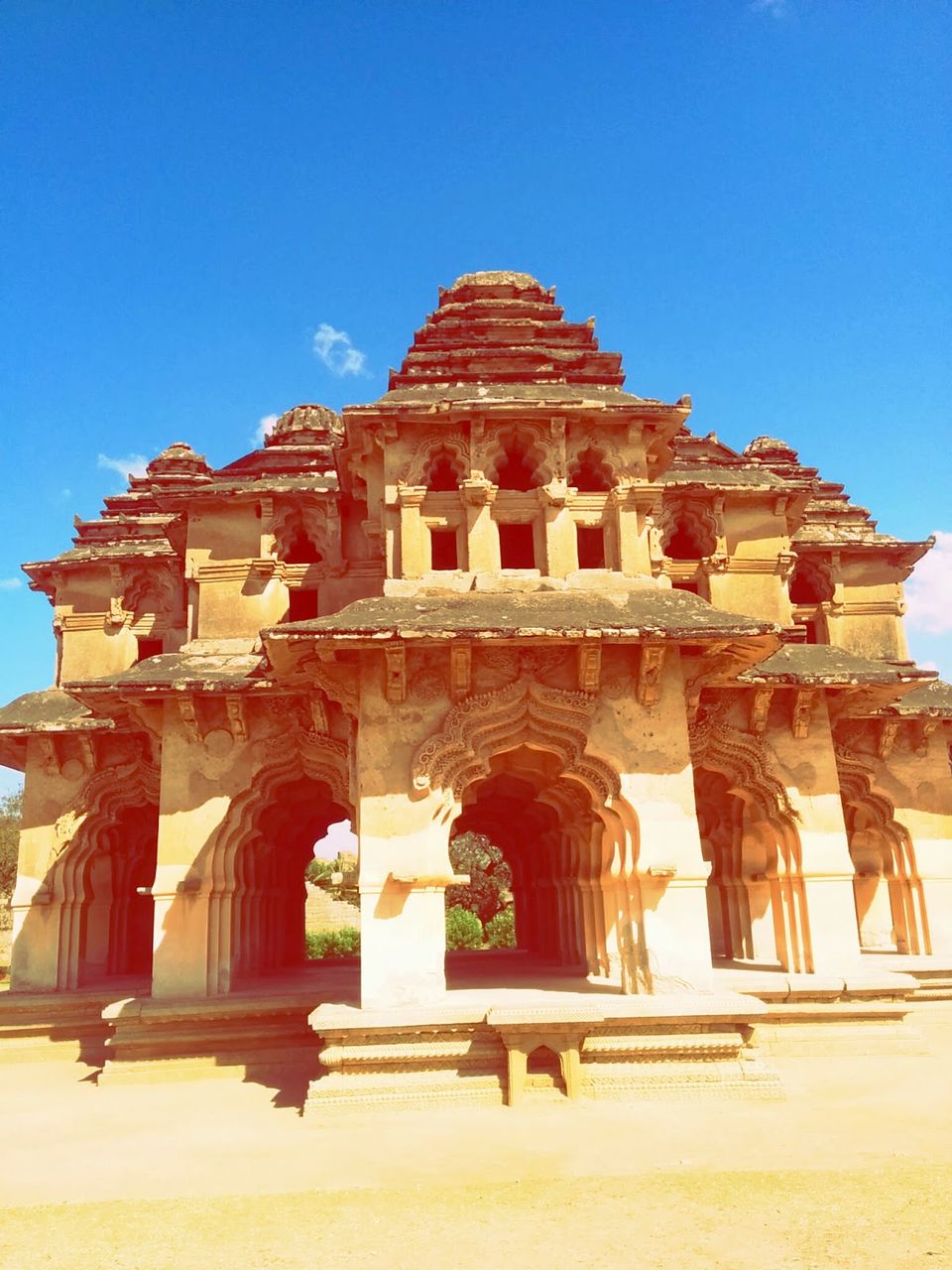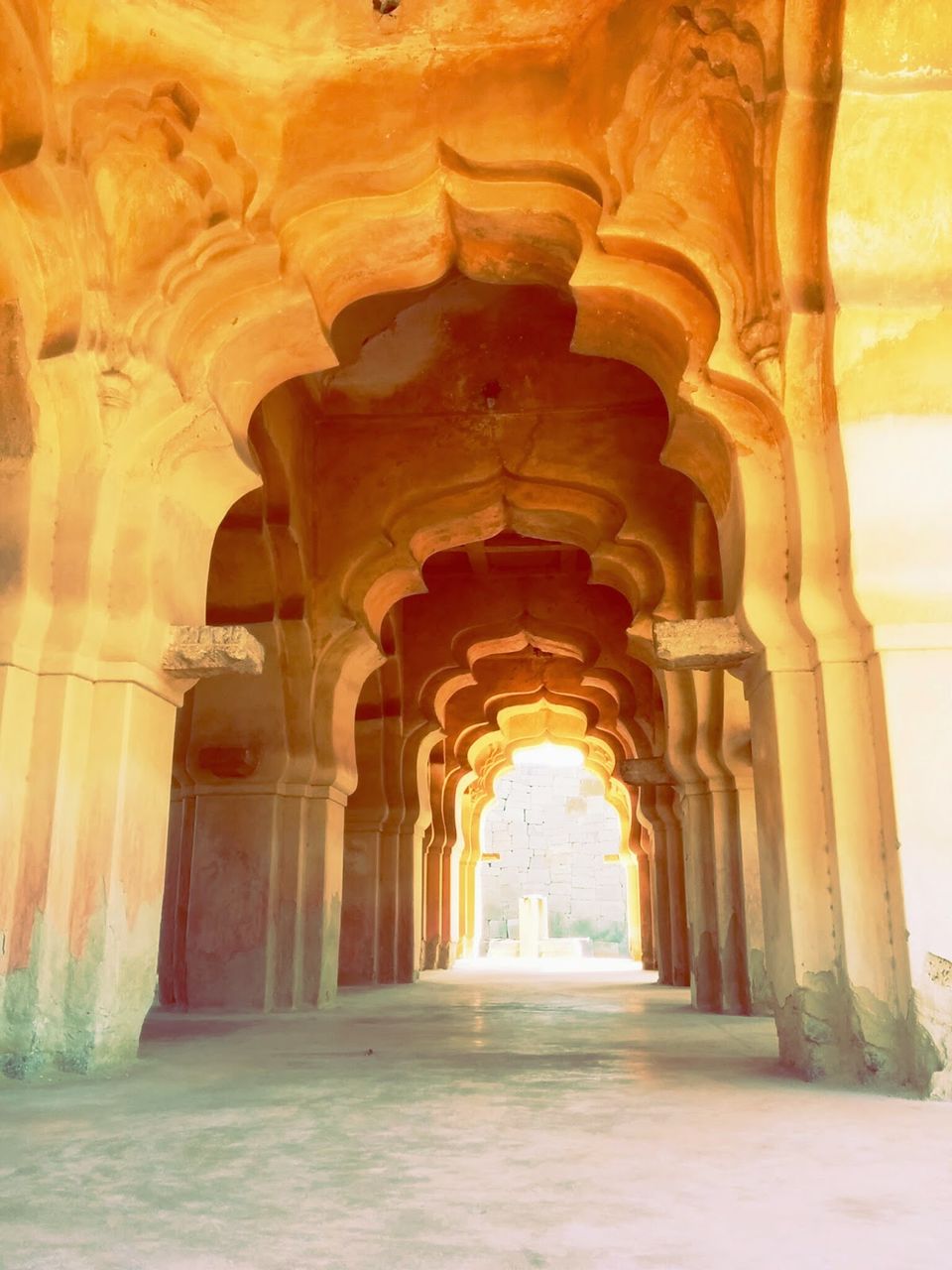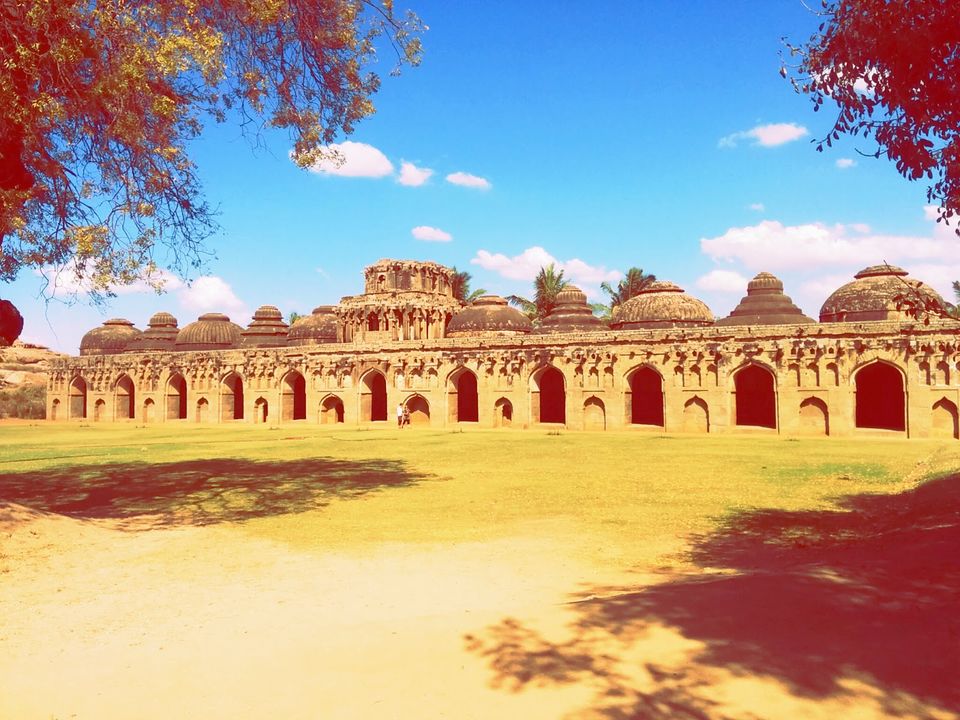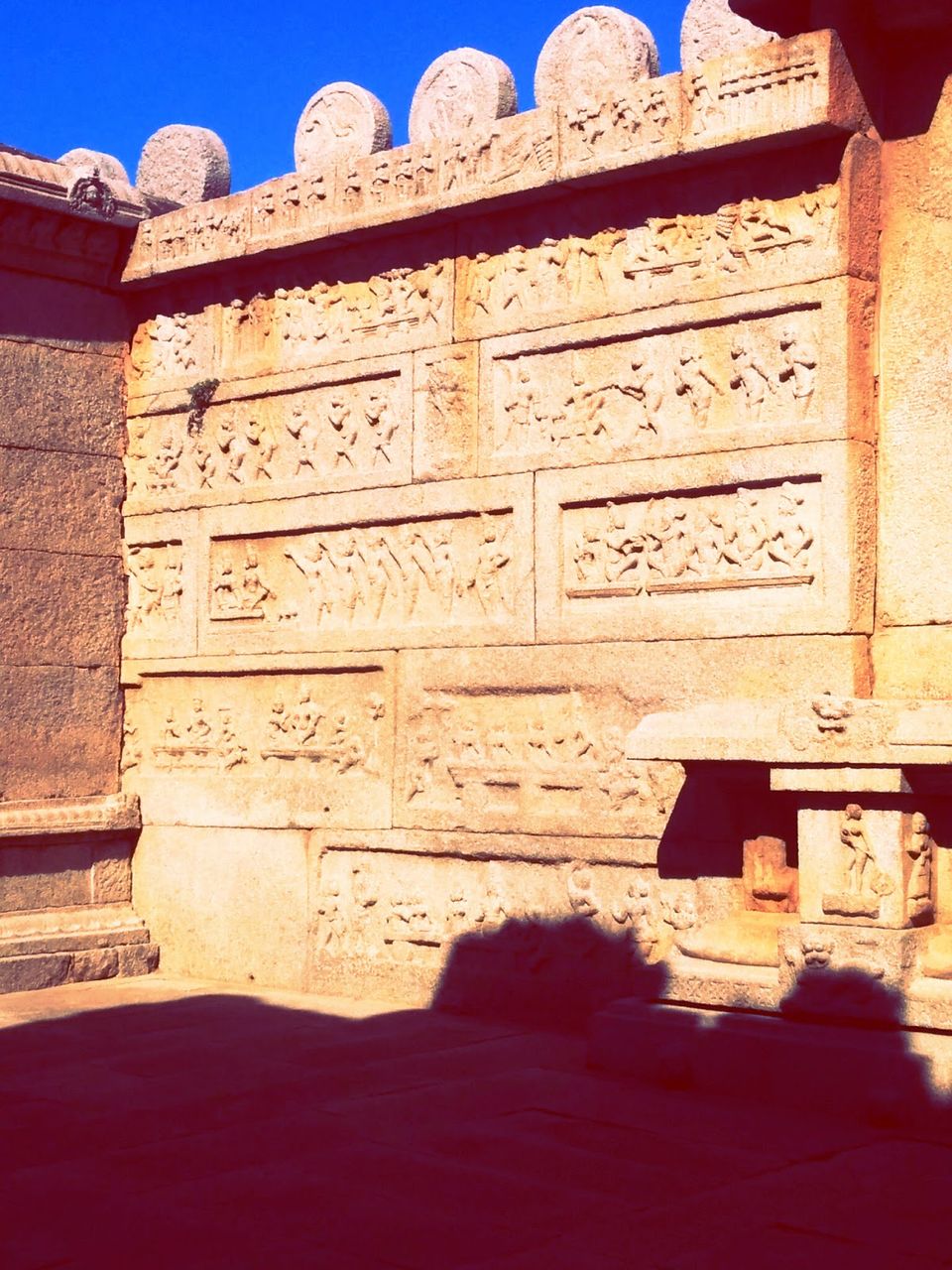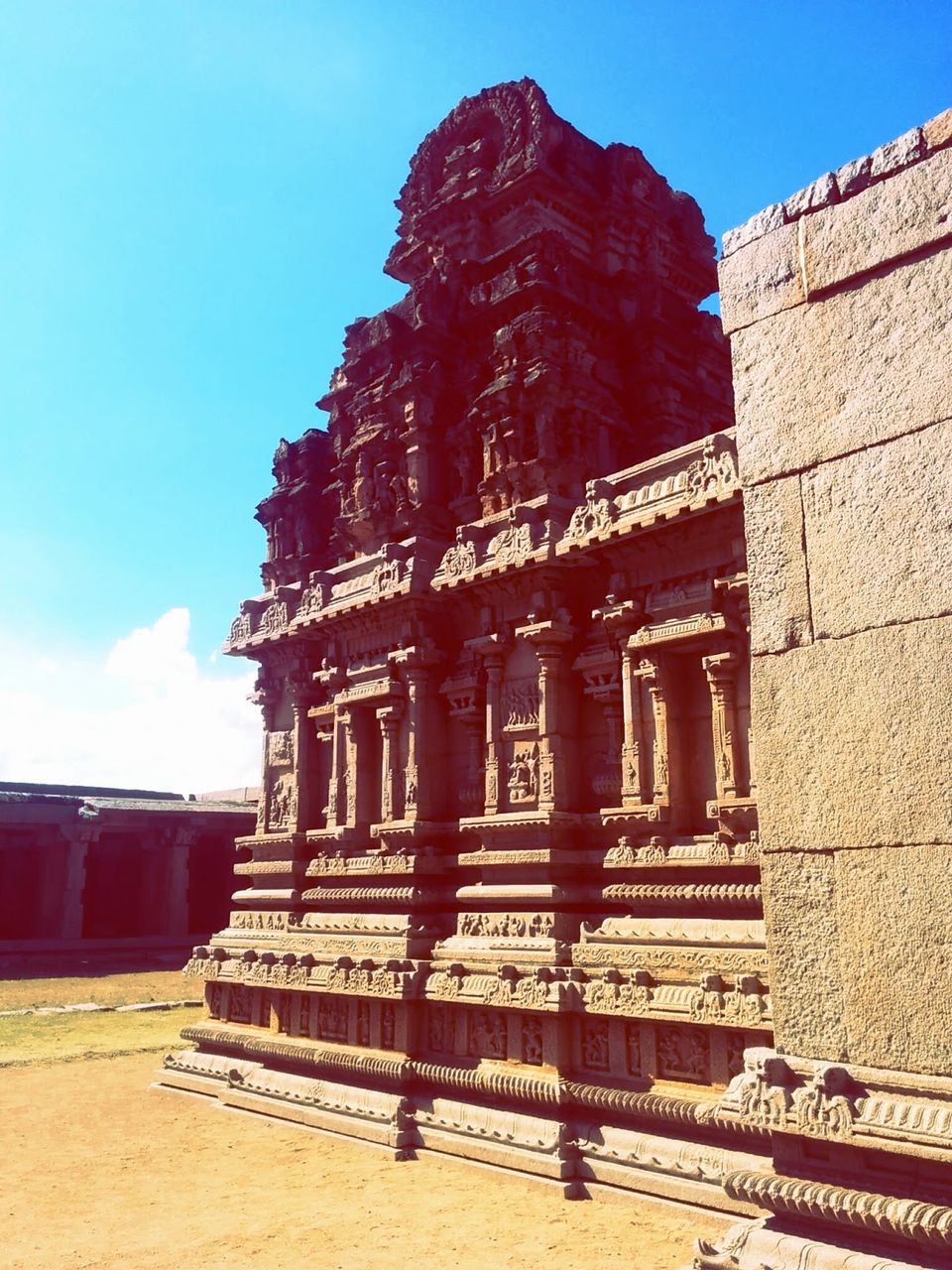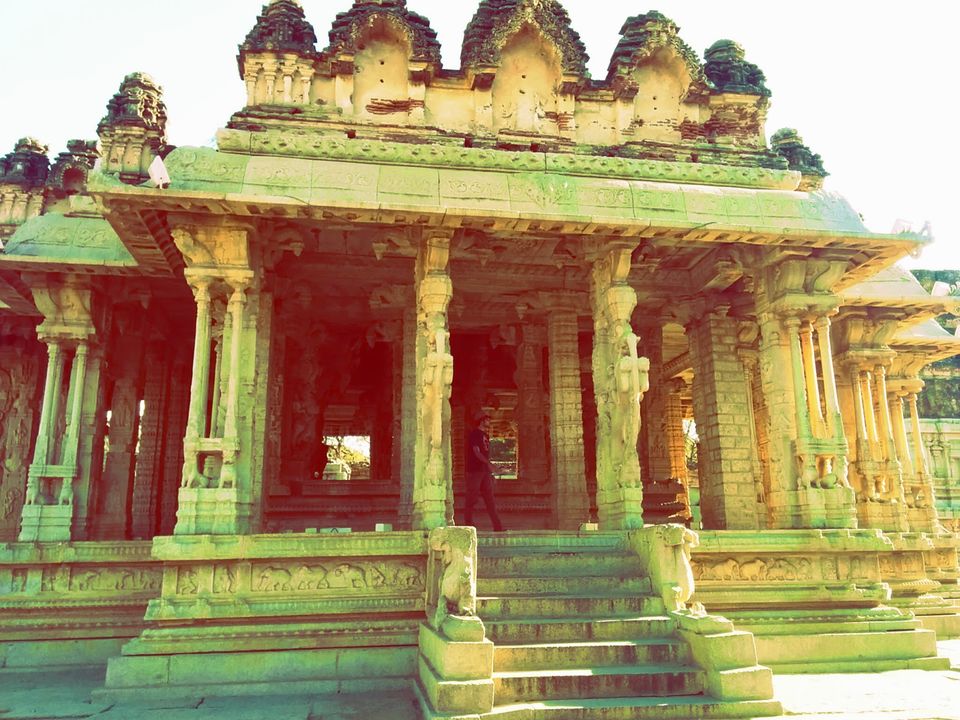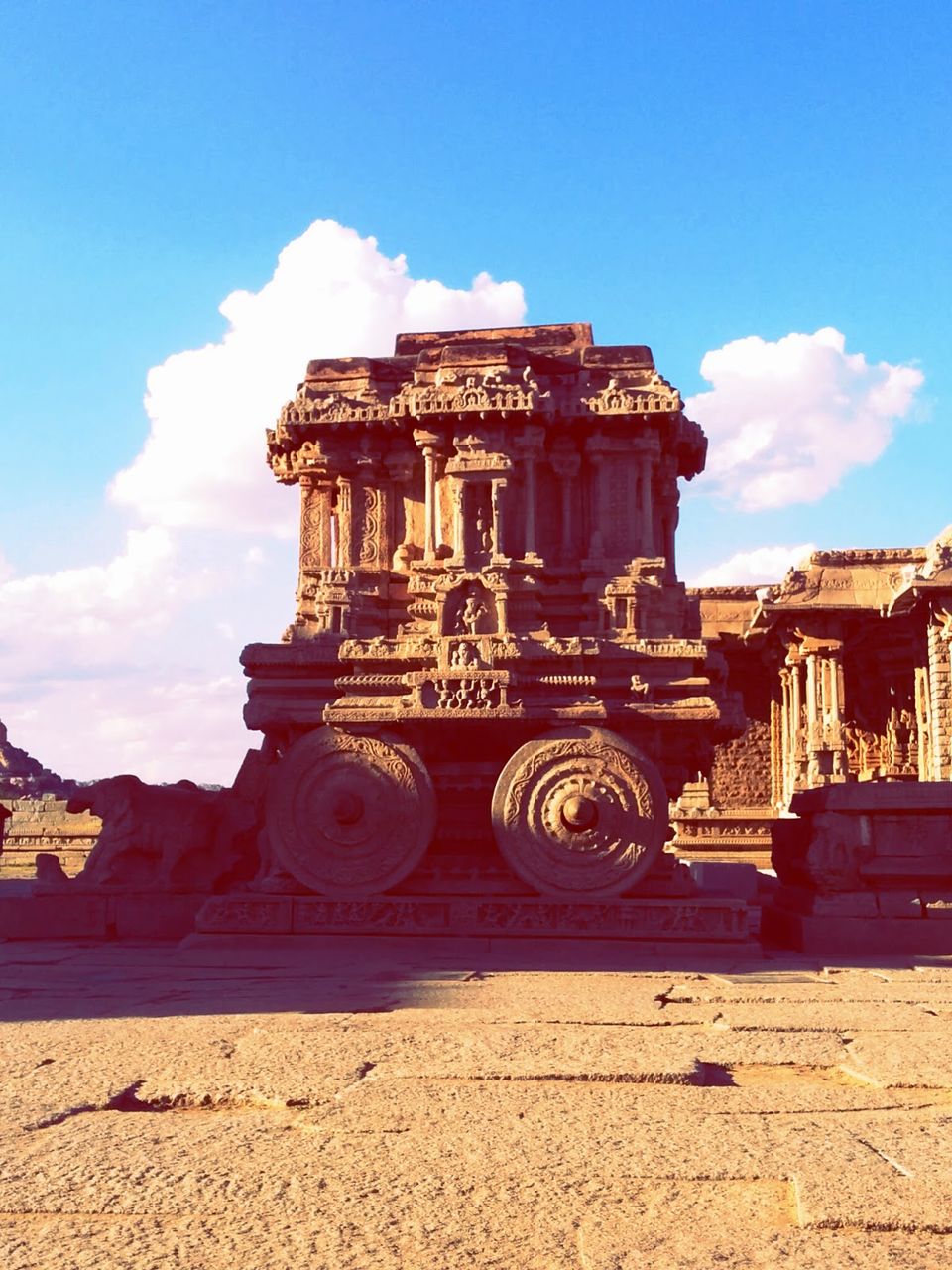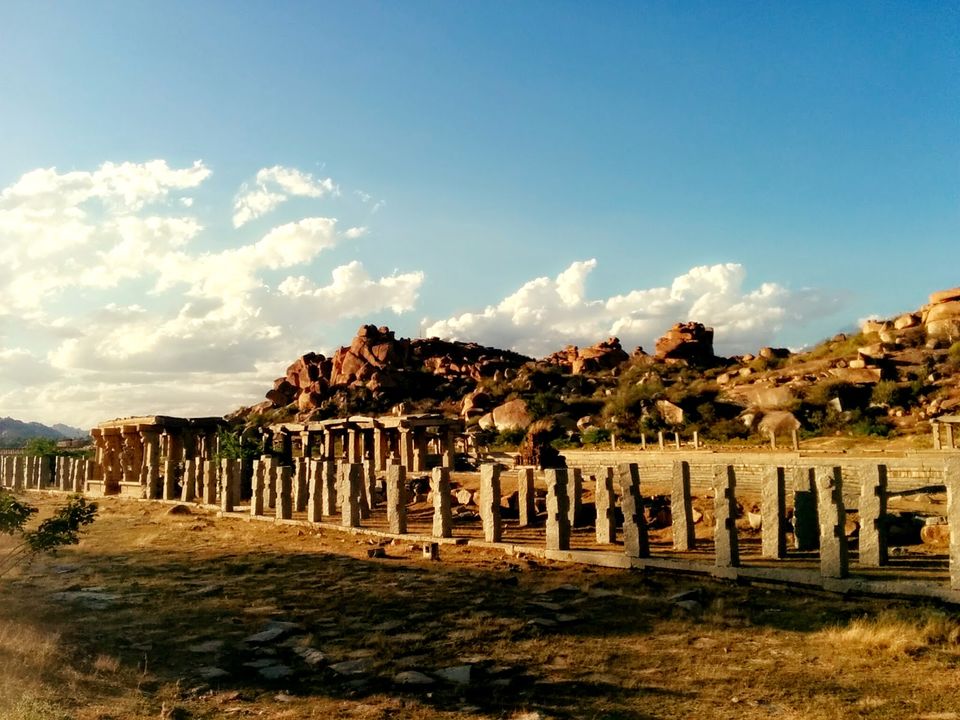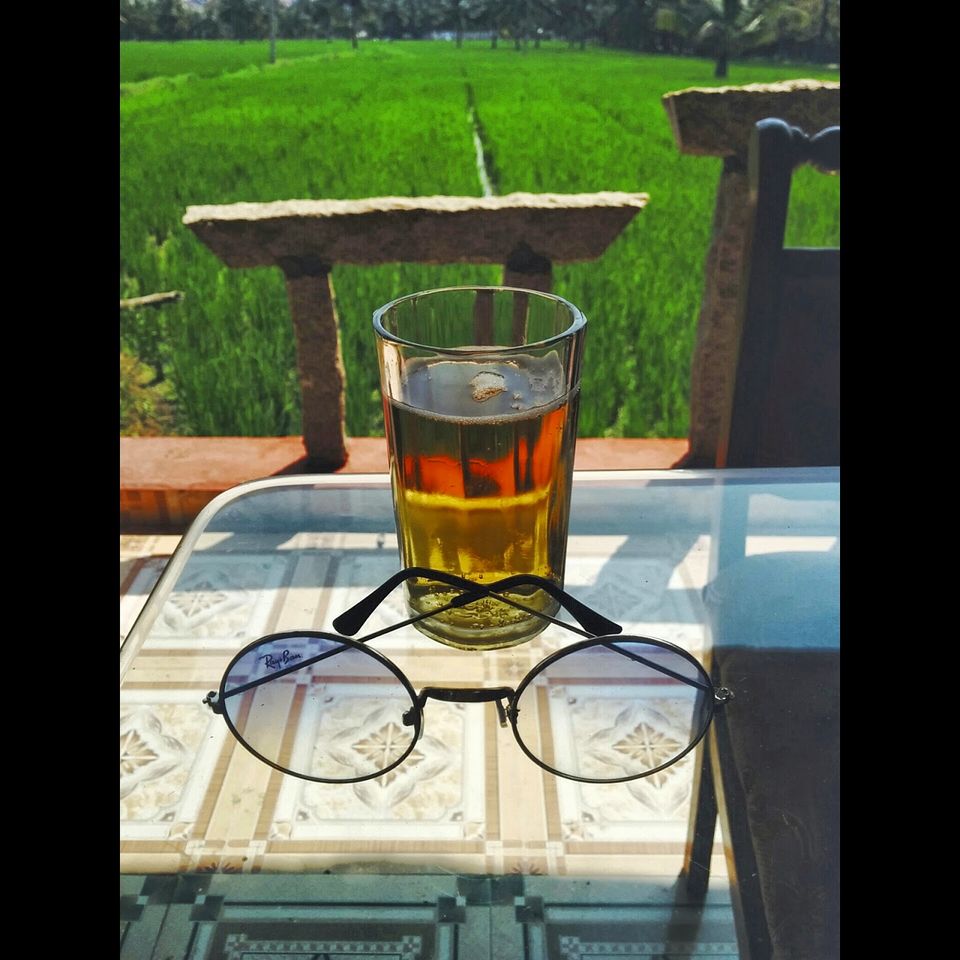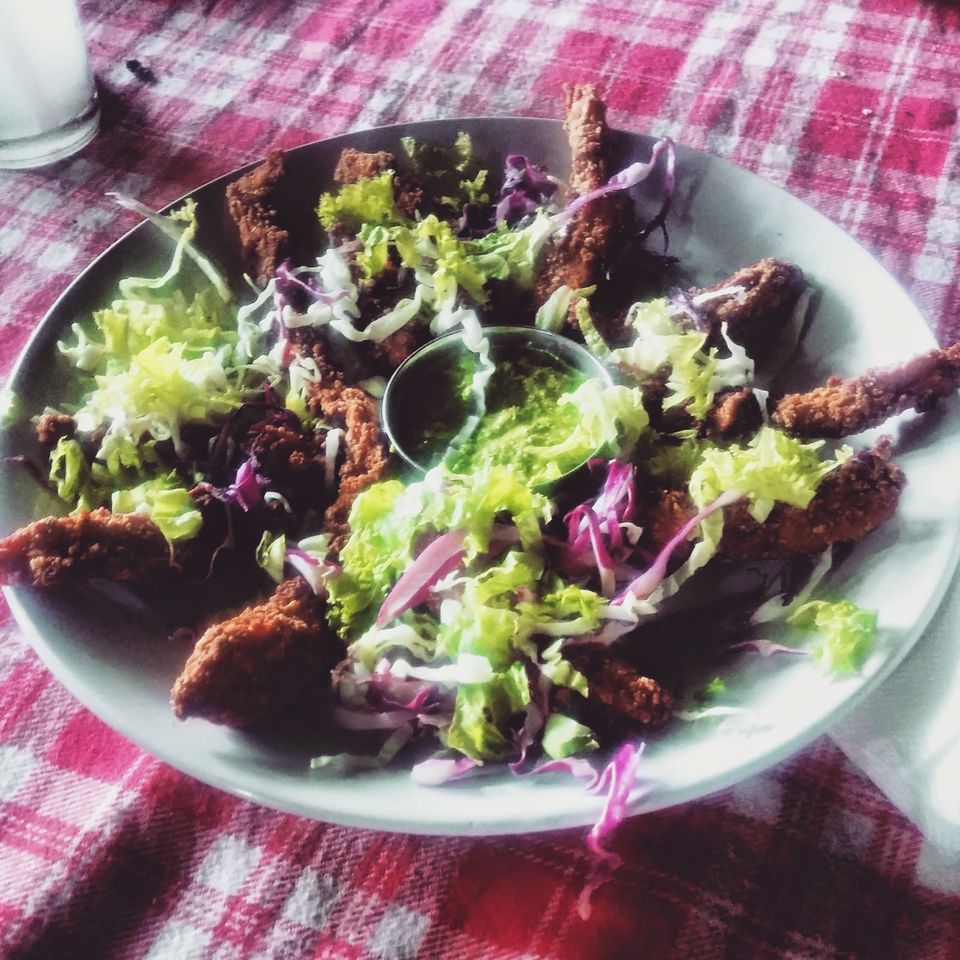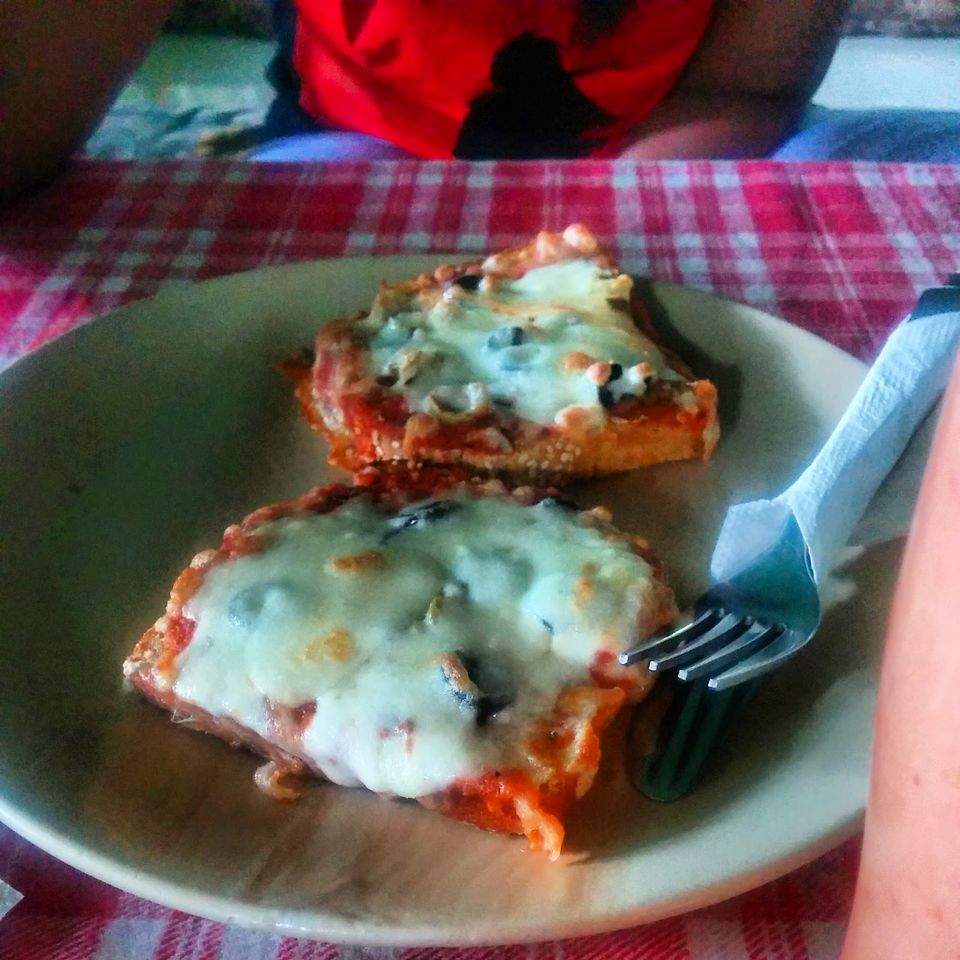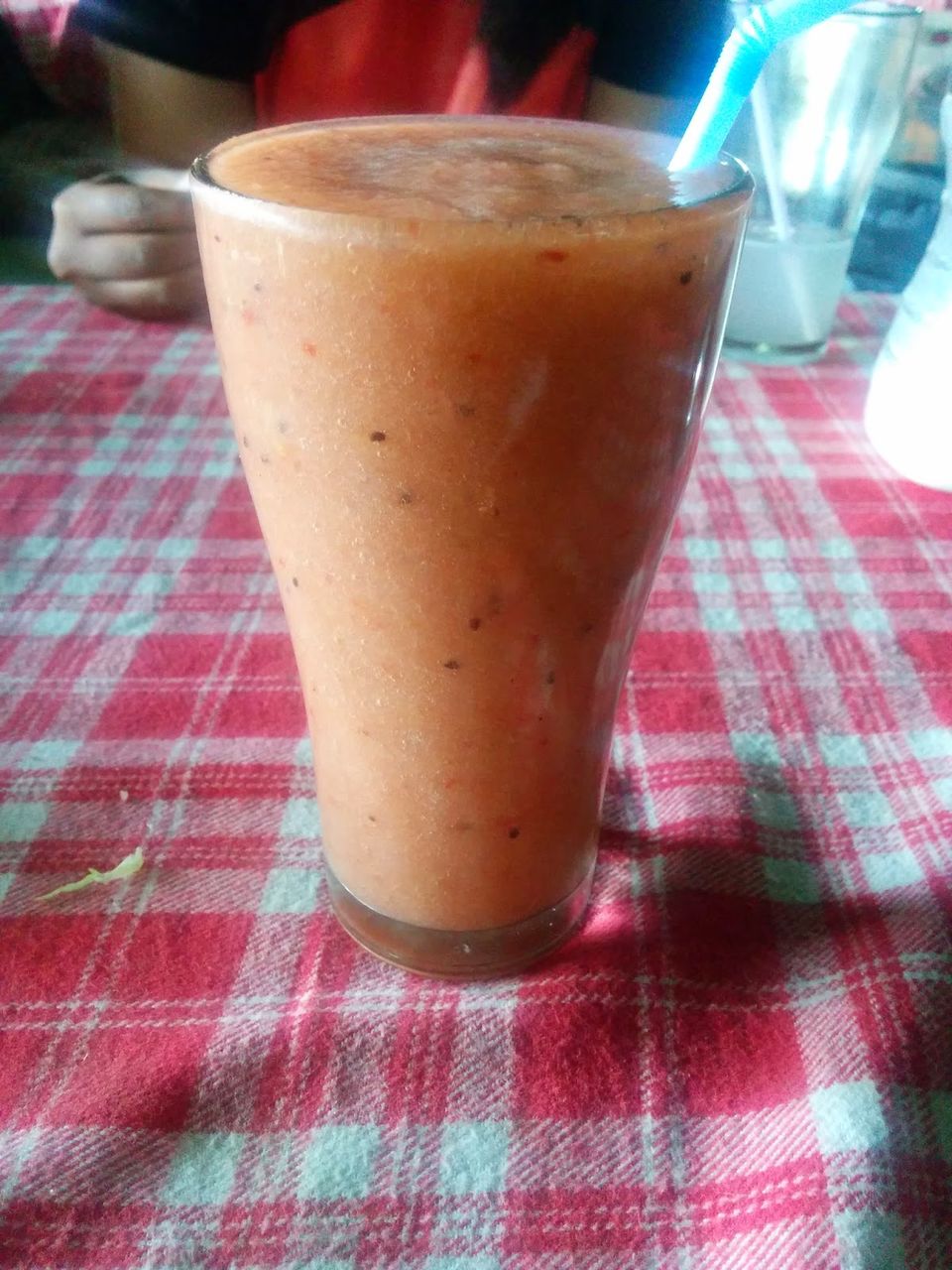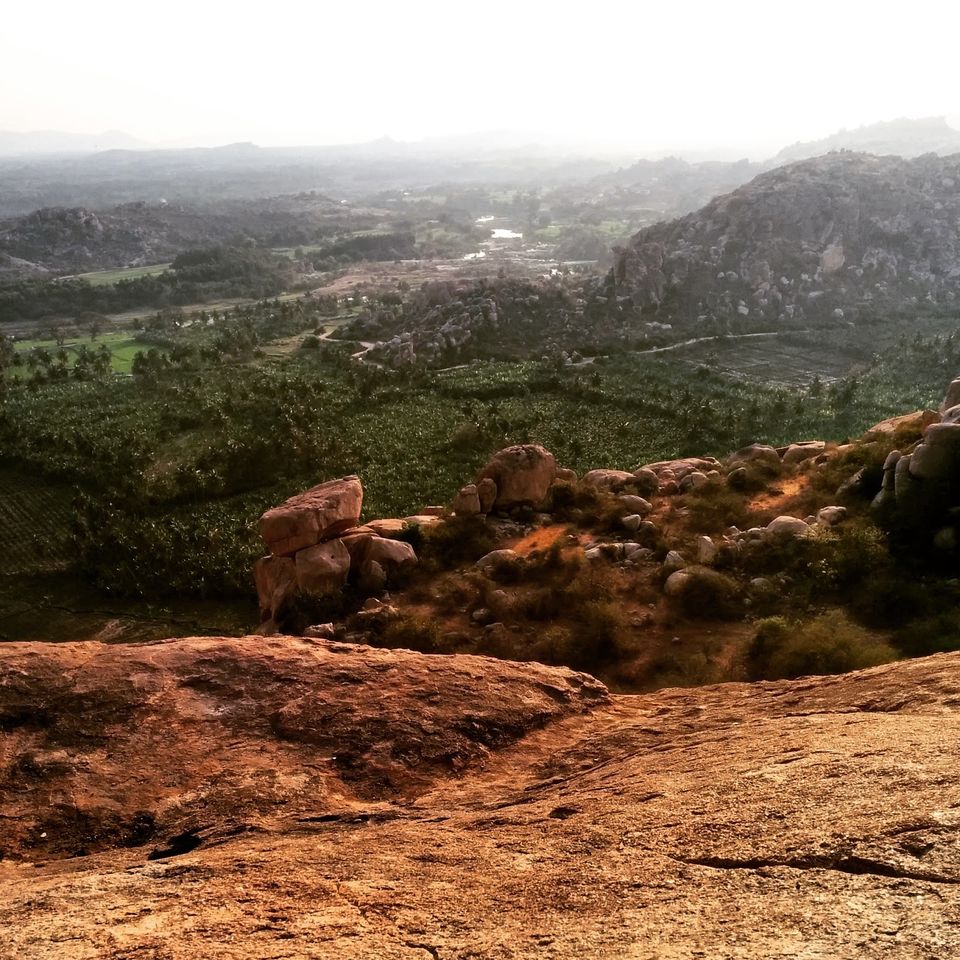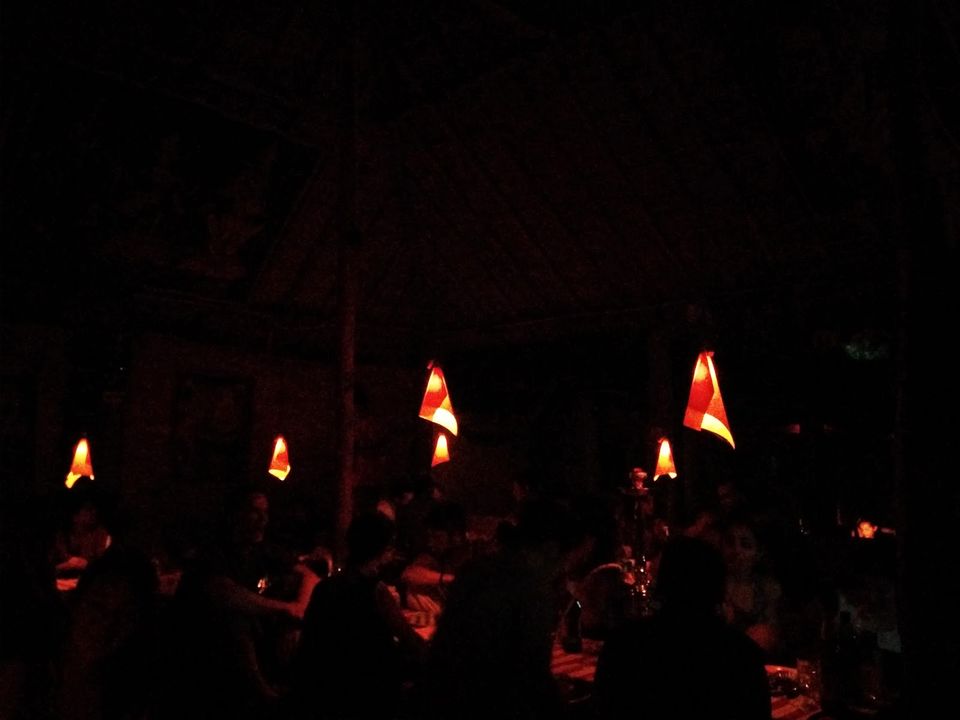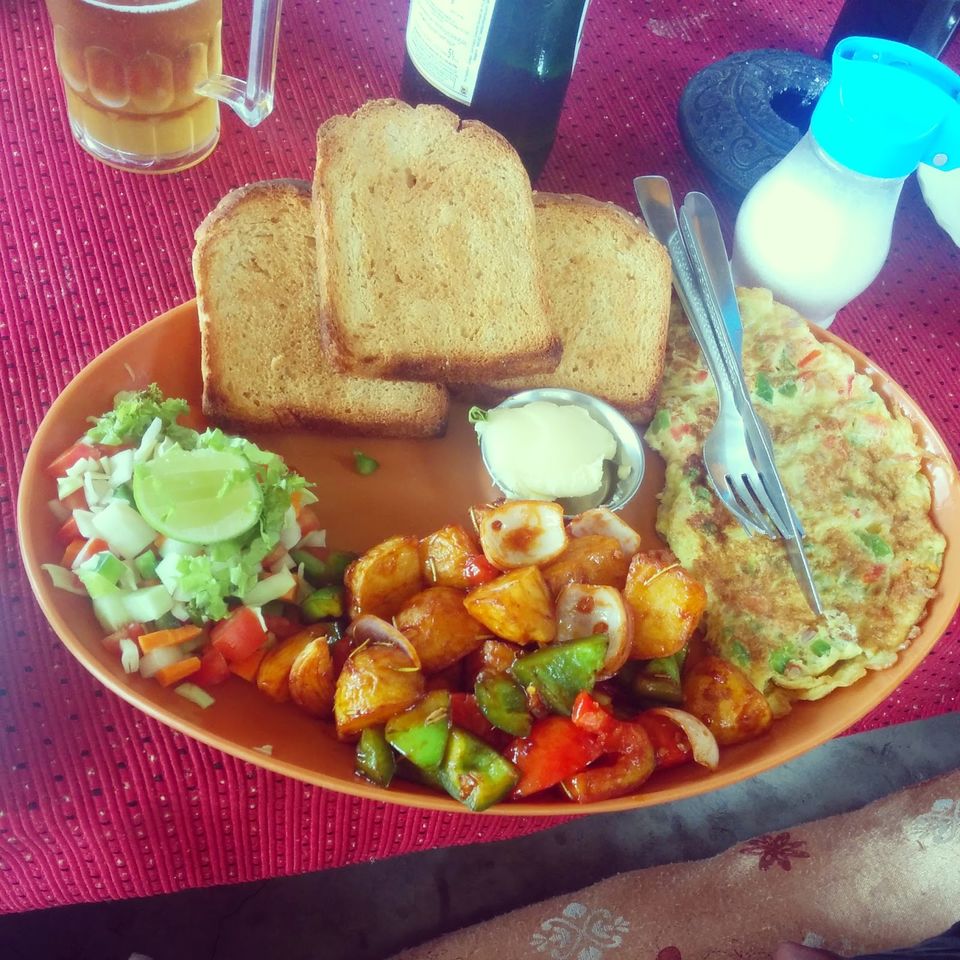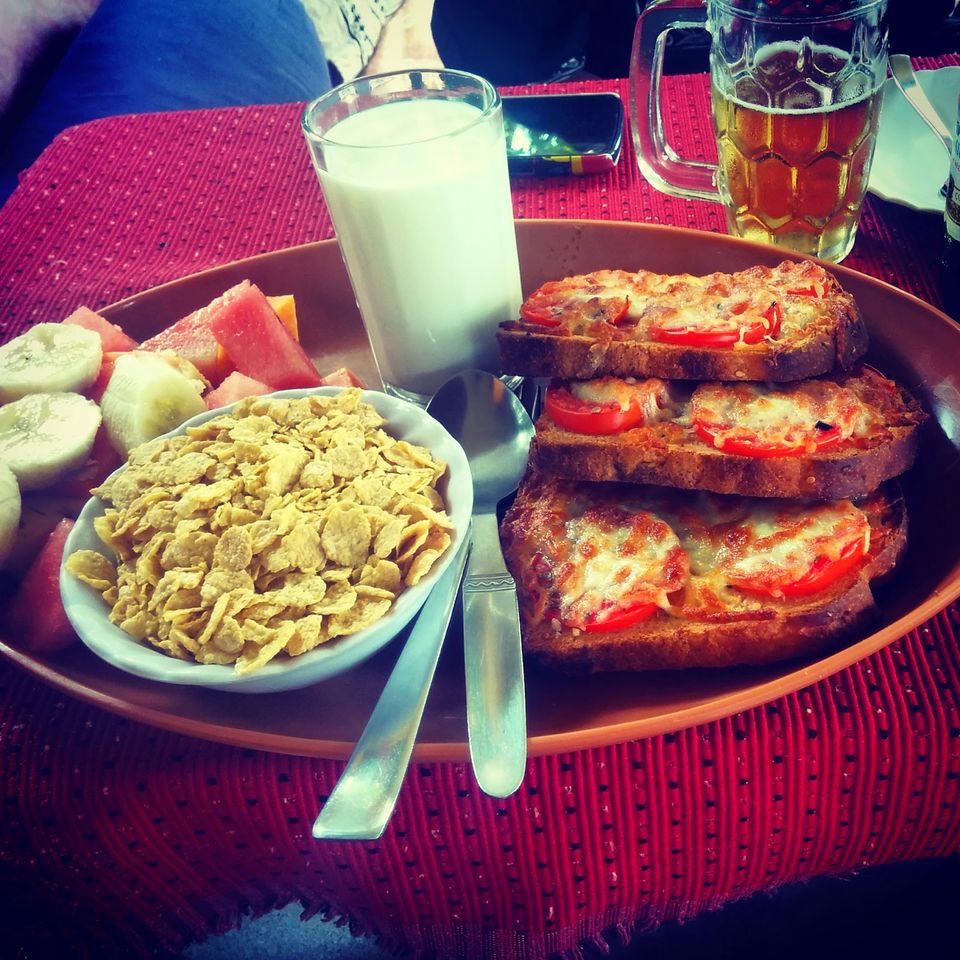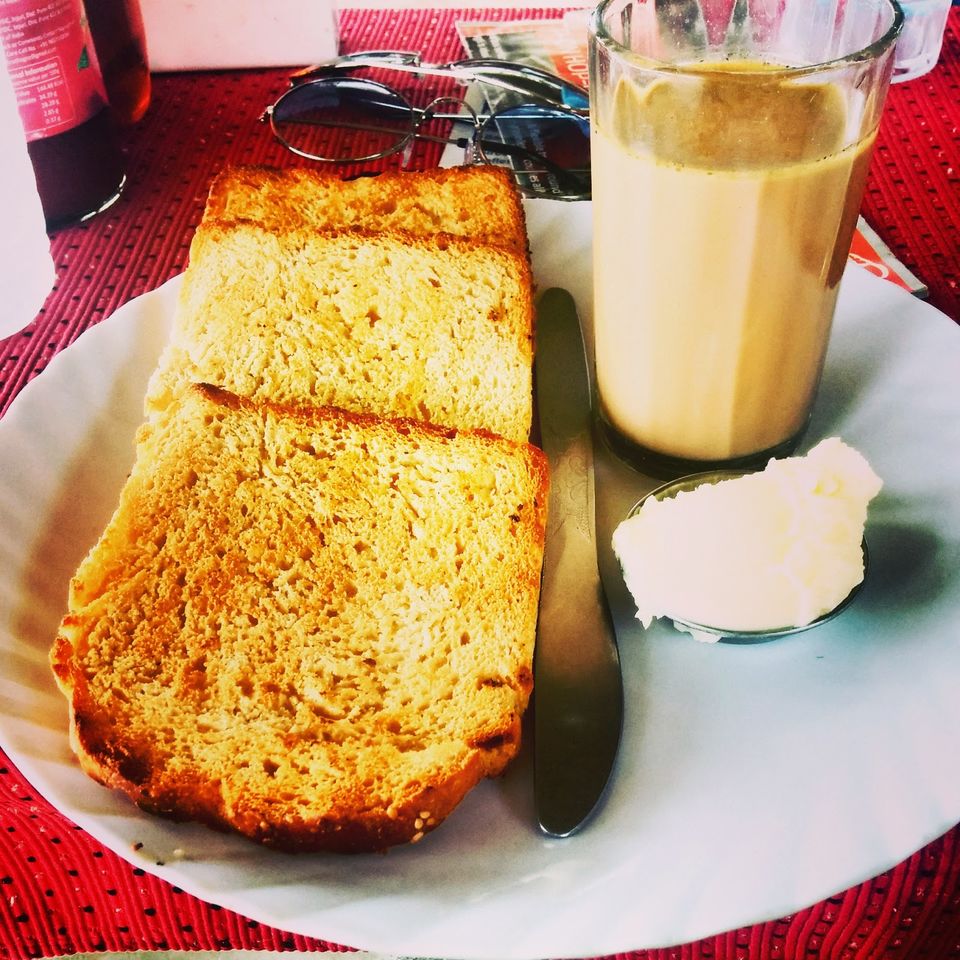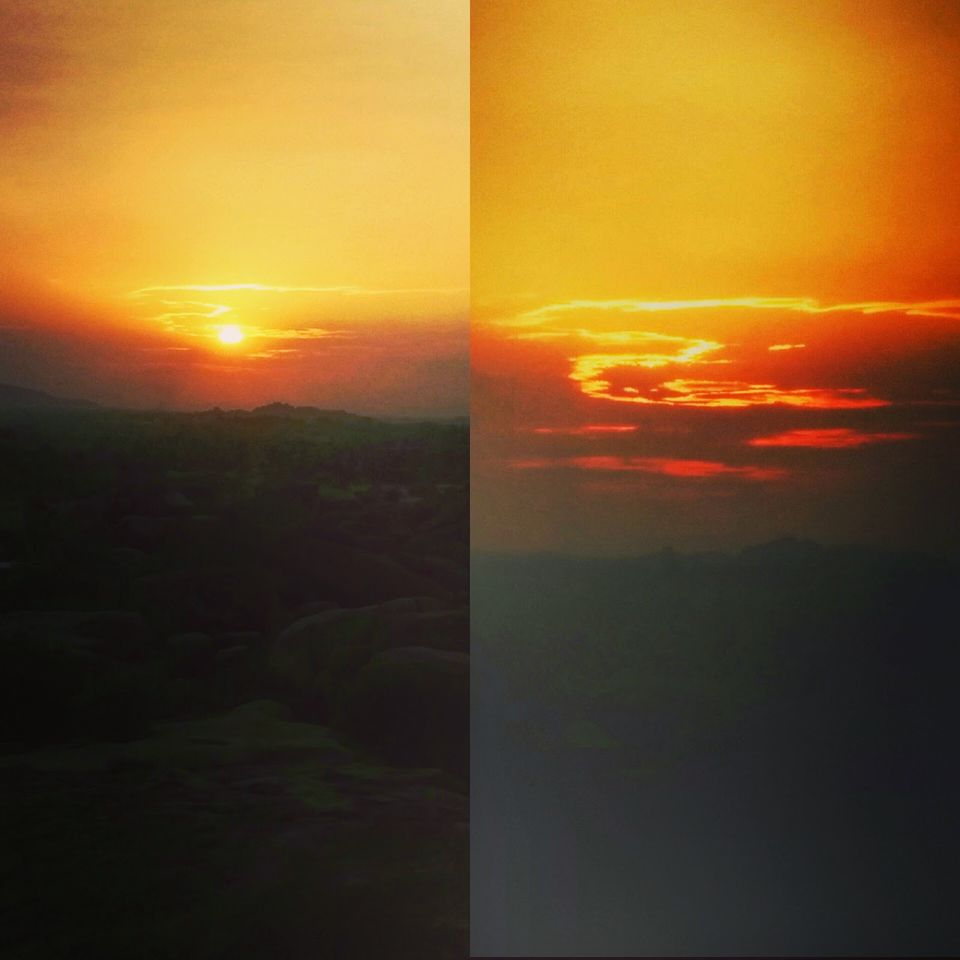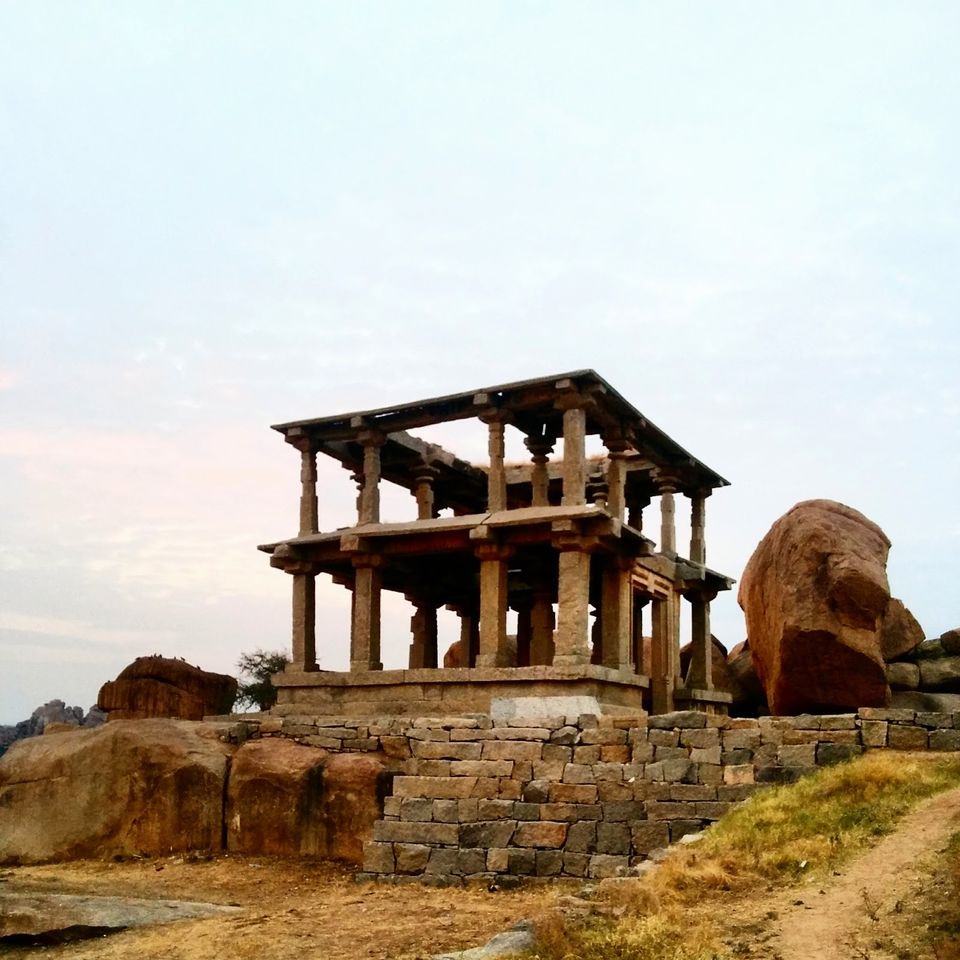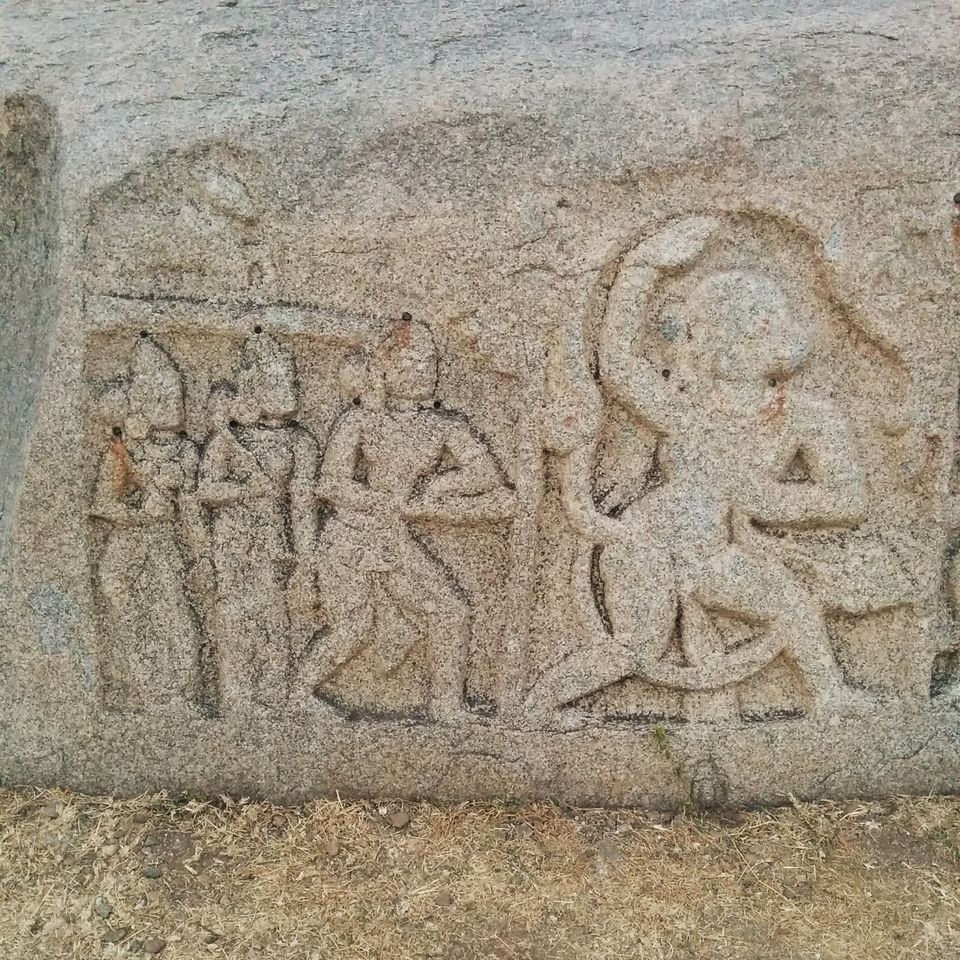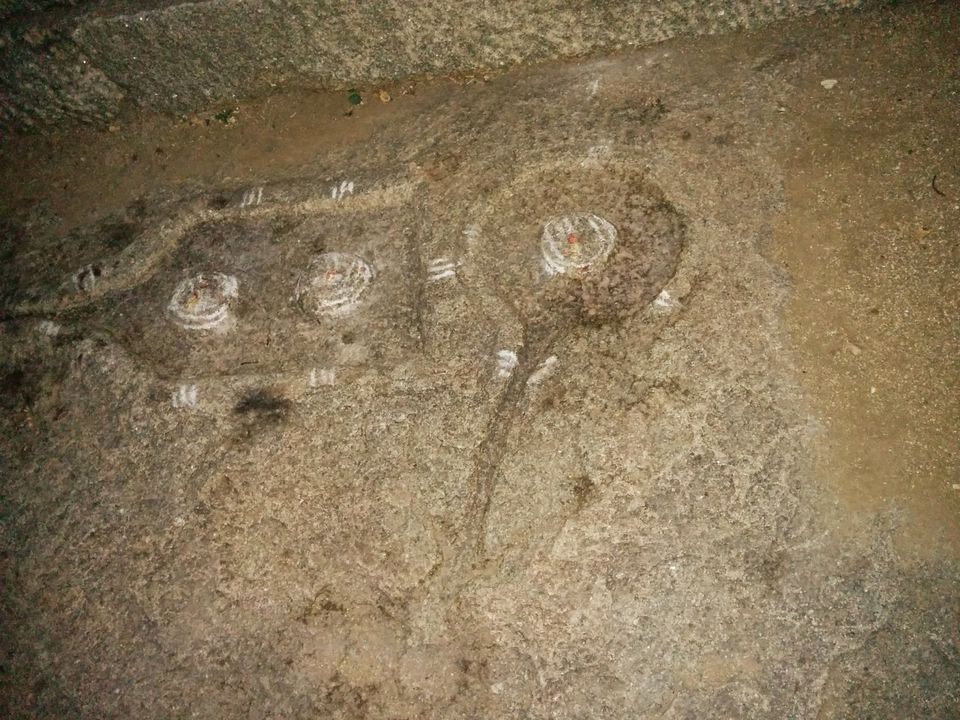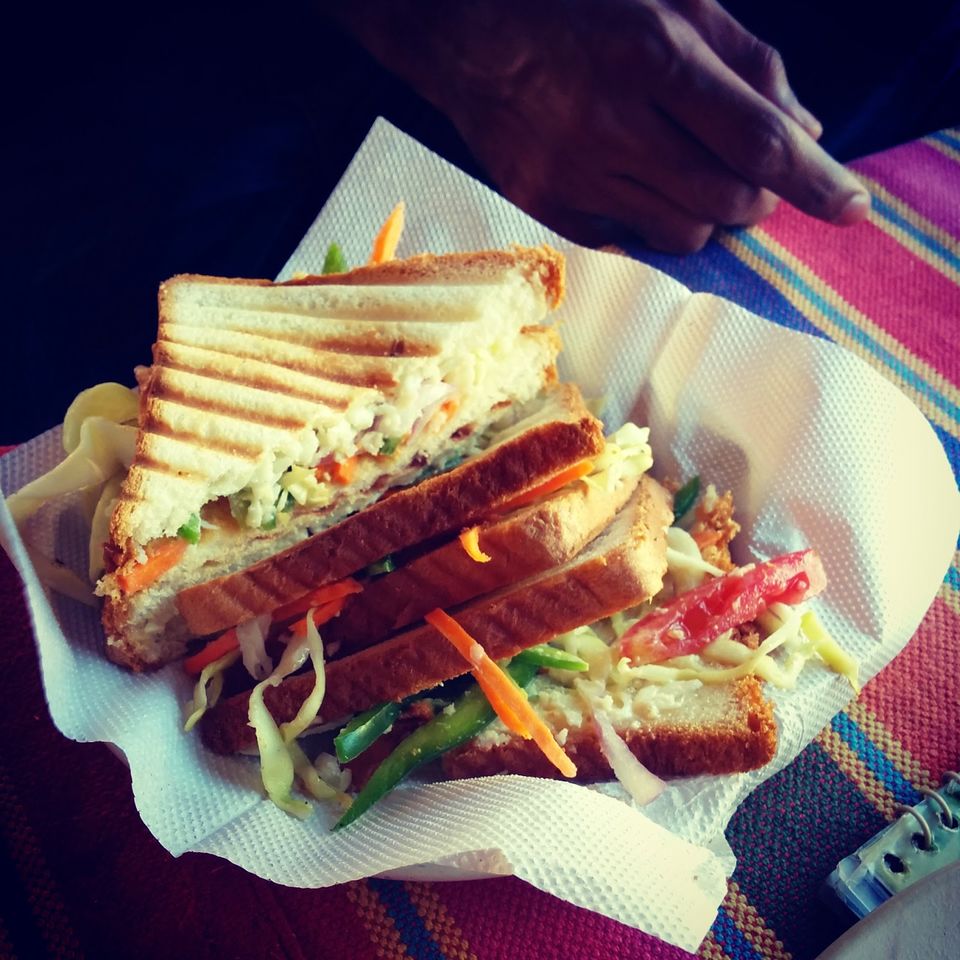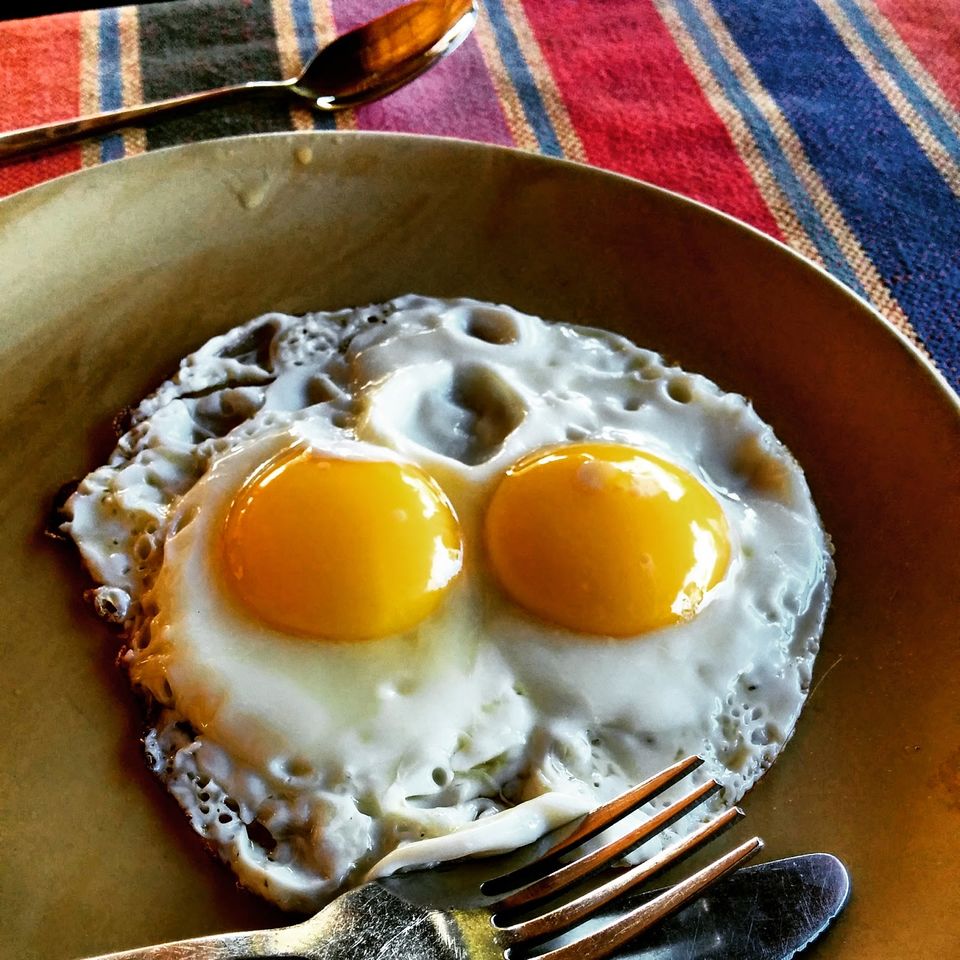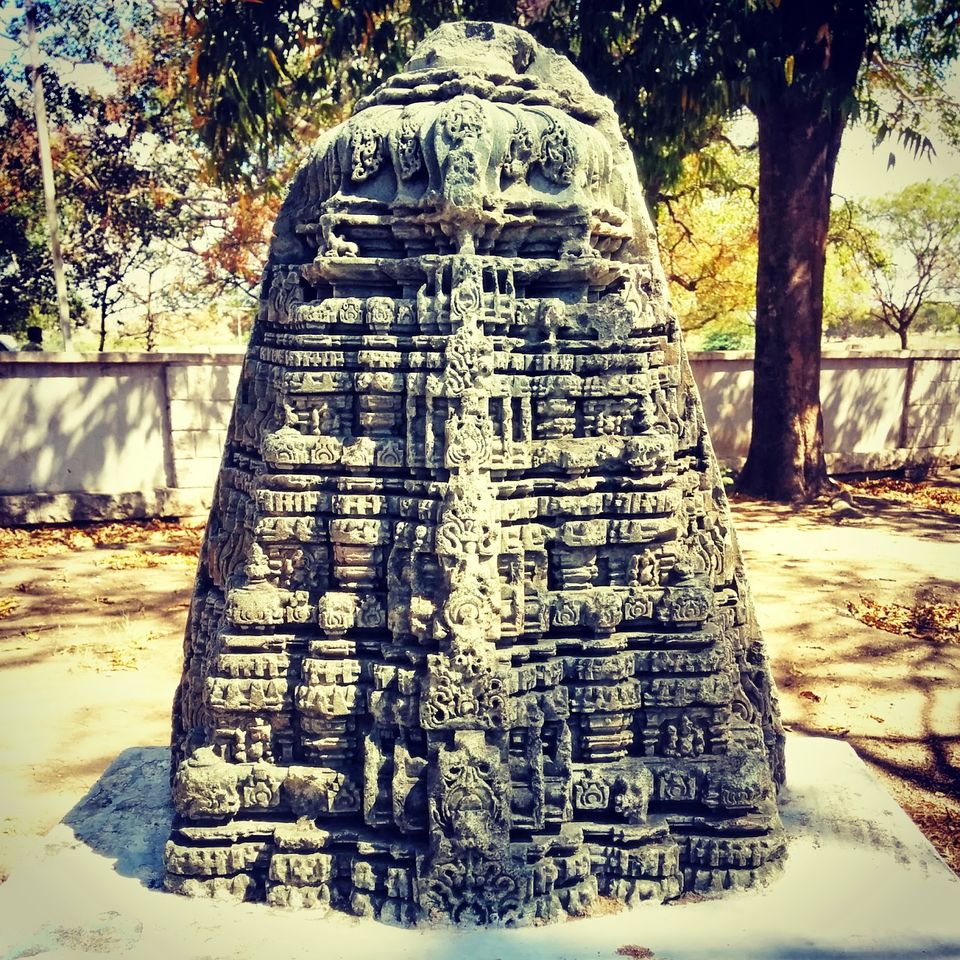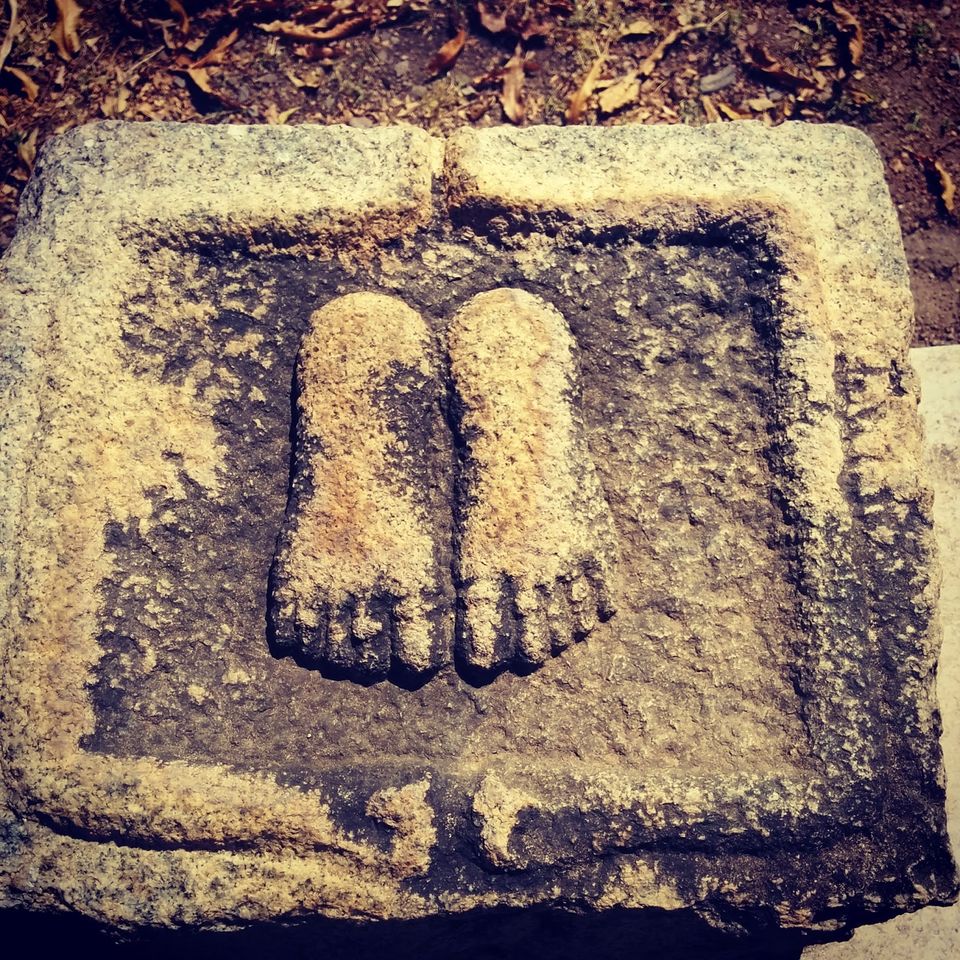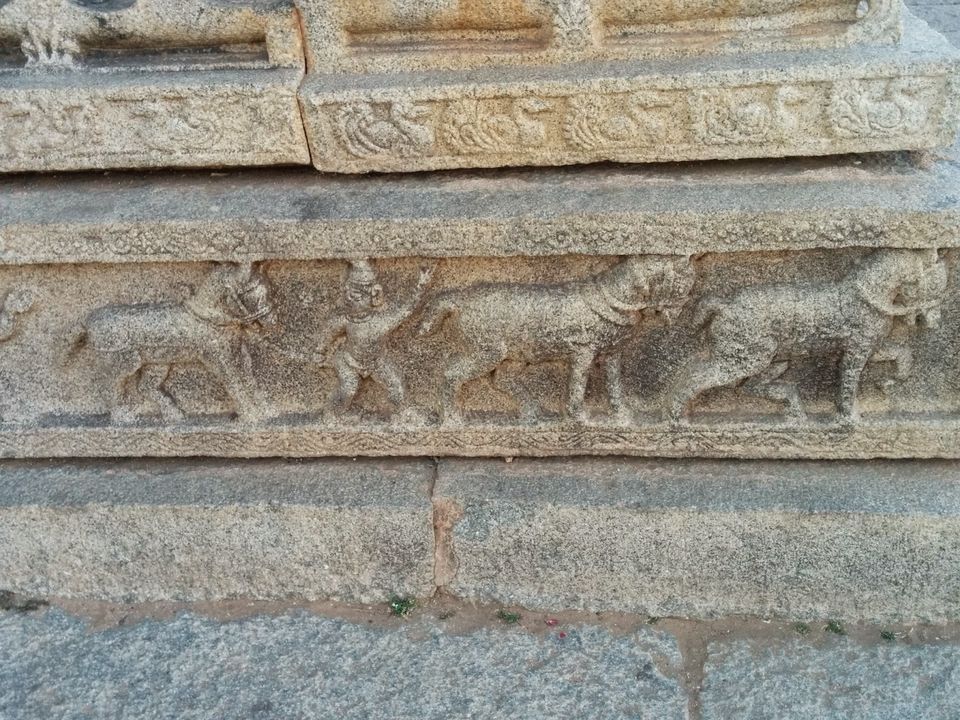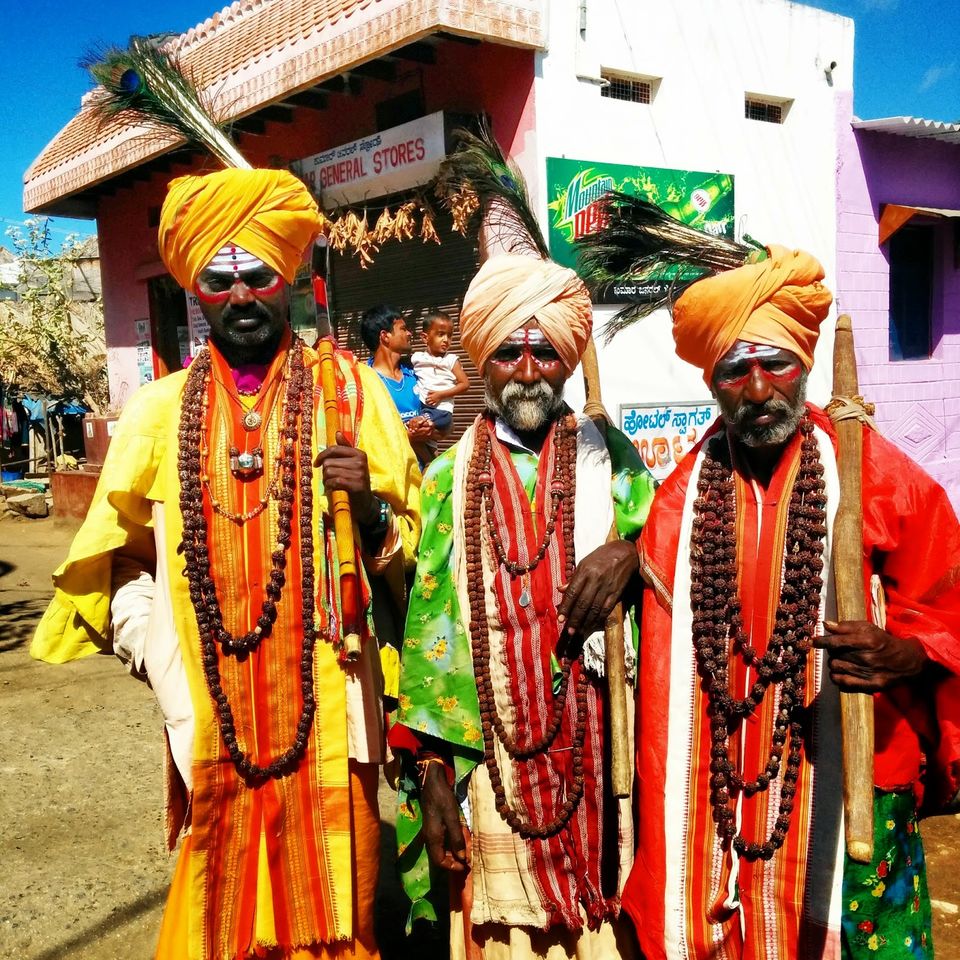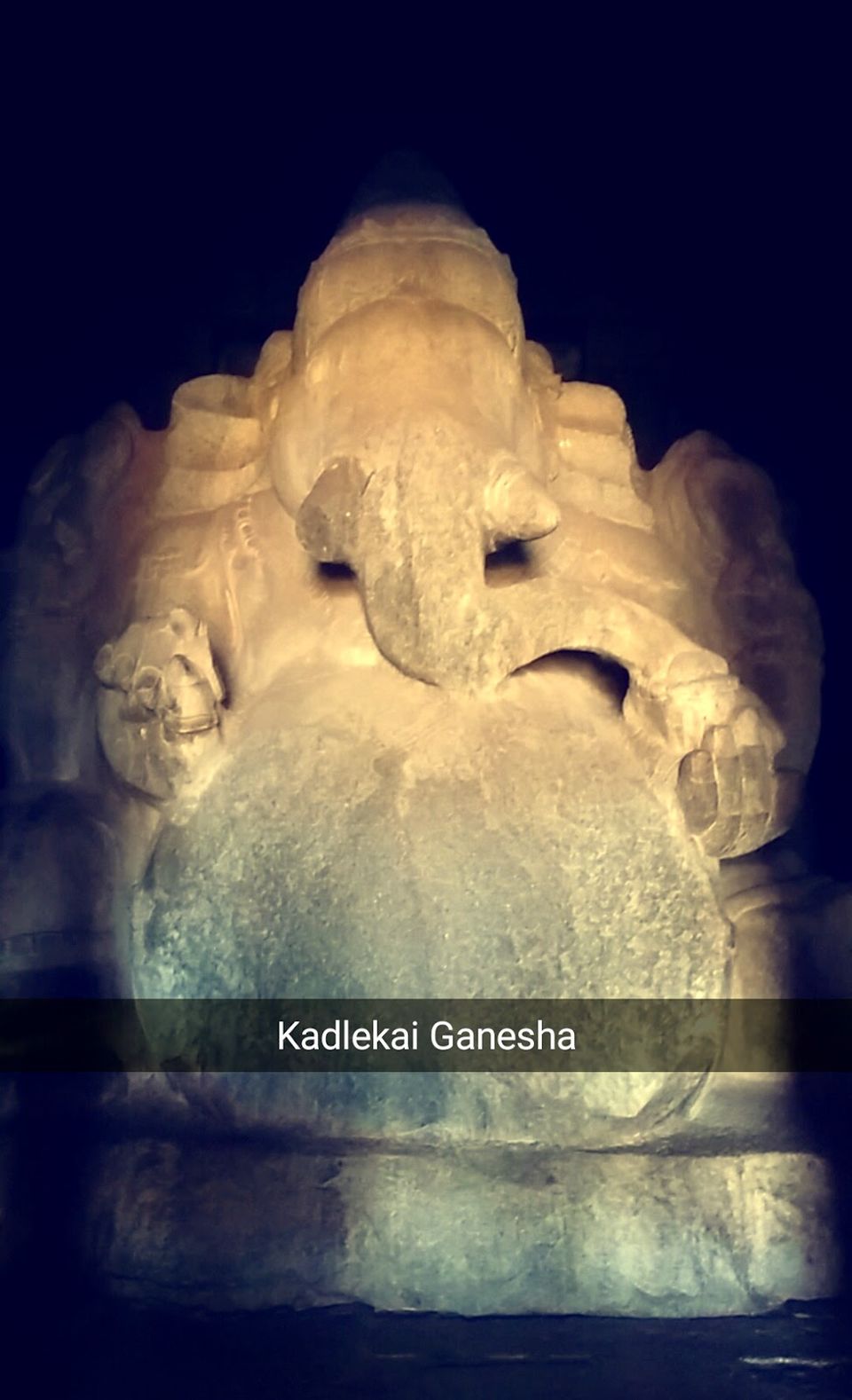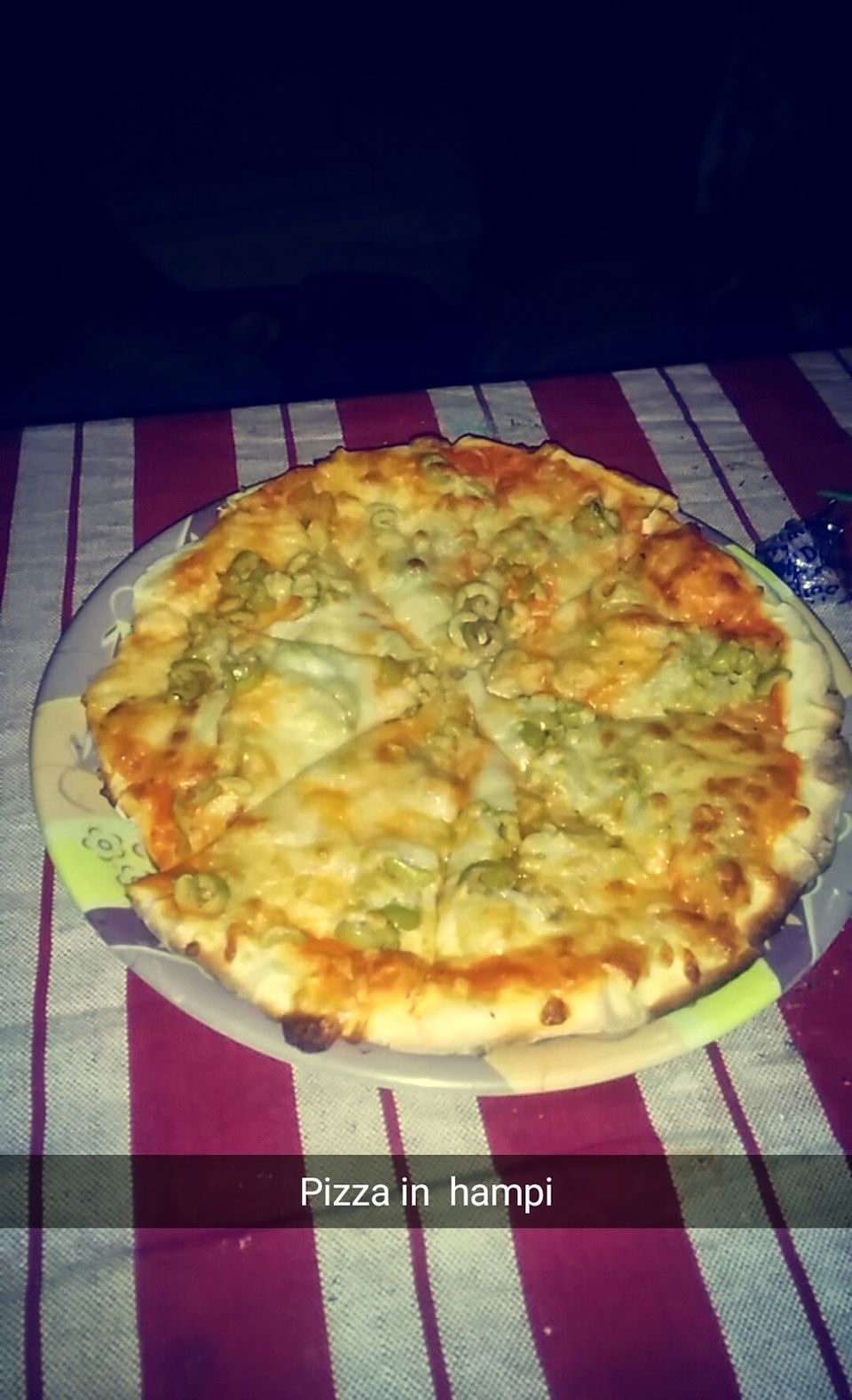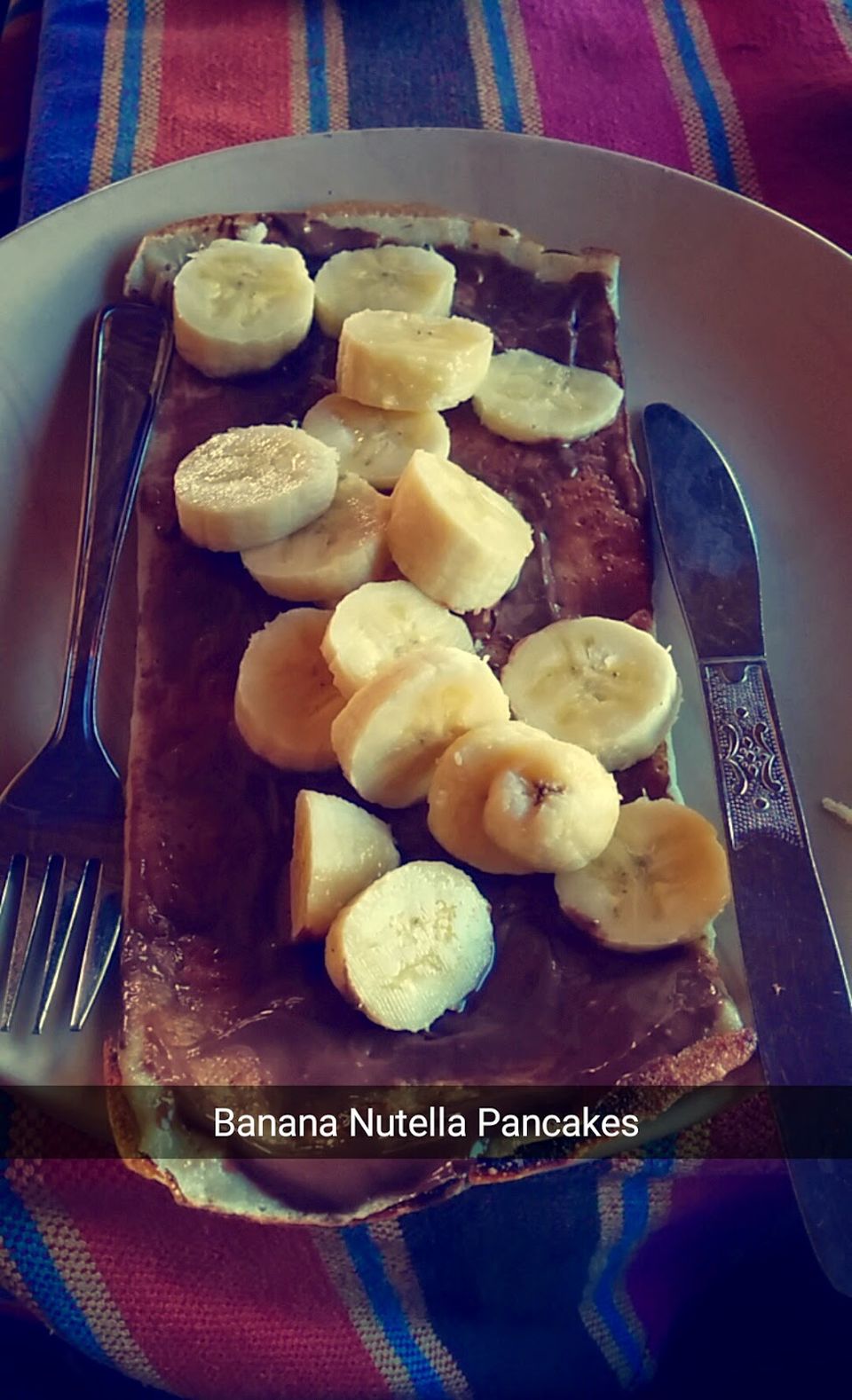 I am not a very ornate writer/blogger. Instead, I choose to put across my points in an eloquent fashion. (at least I hope so)

I hope this post is helpful to fellow travelers who wish to conquer the ruins of Hampi.
This particular post will be rather loooongggg. Please bear with me.
Hampi is the seat of the powerful Vijayanagara Empire from the mid-fourteenth century to 1565. It is one of the most magnificent historical sites in India. It is located on the southern banks of the Tungabhadra river in Karnataka. Hampi is the "City of Ruins".
We decided to head to Hampi in the last week of February since we wanted to avoid the intense summer that would start off in the month of March.

TRAVEL:
We booked our tickets from Bangalore to Hospet and our return tickets via theABHIBUS and REDBUS  apps on which we minted huge discounts.
The travel time to Hampi is about 8 hours. We reached Hampi at around 8am and headed straight for breakfast. We indulged in good old South Indian breakfast at Udupi Bhavan in Hospet. 

Thereafter, we boarded an auto that took us to Hampi at Rs 20 per head which was a good deal.
We alighted at Hampi and immediately made our way via Virupaksha Temple to the magnificent Tungabhadra River. From thereon is when our journey actually began.

All pictures were taken on my phone, so please don't expect too much clarity.
Also , a piece of advice : DO NOT USE "LONELY PLANET" as your Bible. There are lot of places that aren't rated very well on LP but if you are ready to be Columbus you can do a lot of discovering yourself.
THINGS I DID IN HAMPI (or) THINGS TO DO IN HAMPI
DAY 1

1) Board the coracle or the motor boat @ Rs. 10 per head and it will take you to the other side of the river which is just mere 3 minutes away.
2) Alight at Veerapapura Gadde/ The other side/ The Hippie Hangout. This place is absolute heaven for people who want to cut off from the outside world and just chill. We went around looking for guest houses/shacks. Most of them are reasonably priced at Rs.500 per day for 2 people. The quality of the habitats are decent too.

STAY :

We stayed at Shree Lakshmi Golden Beach Resort. Please don't go by the name because there was nothing golden about it, there was no beach (duh!) plus it wasn't much of a resort. It was the only place that had a guest house big enough for 4 people so we opted to stay here. There were giant bumble bees in the vicinity that kept tormenting us every time we came out. The best part was the place did not have a restaurant so we weren't obliged to dine there , also they had wifi . All the guest houses at Veerapapura Gadde had wifi to suit the needs of their foreign travellers.
3) We decided to have yummy continental lunch at Gowthami Guest House that day.
4) Next stop : We visited the Hanuman Temple. The highlight about this place is, it is a steep trek of 572 steps. Anjaneya hill is believed to be the birthplace of Hanuman is located in the center of Anegondi area.  At the top of the hill is the temple dedicated for Hanuman, the monkey god. The view from atop the hill is absolutely marvelous. It will definitely make you forget all your troubles. When we went there , there were a bunch of foreigners who were playing good music, so that was a plus.
5) For dinner we went to Nargila. The place was jam packed because they had a bon-fire and live jam session. The guys and girls who took part in the jam were beyond awesome. There was Bollywood music as well as bongo and guitar, it blew our minds away.
We then headed for a scrumptious breakfast at Mowgli Guest House. Little did we know that we would be so full that it would difficult for us to budge from our seats.
The weather on day 2 was amazing as there were drizzles and breezes, a fresh change from the scorching sun.
Once we decided we HAD to make the move, we boarded a boat to the Hampi side of the river.
From what we saw, Hampi town was all of 4 lanes. Which ever lane we took we invariably came back to the same place.
We stayed at a random guest house amidst a row of guest houses and it was priced reasonably as well.

Since we were super full and it was blazing outside we decided to take a walk in the evening (Post 4pm)
On our way to Hemakuta Hill we were enticed by the aroma of hot bajji's that were being fried at a roadside stall.
Initially we were apprehensive about eating there but then we spotted an array of people eating at the joint. Locals and foreign tourists both were licking their fingers. We ended up eating more than we would take. The snacks were an assortment of Mangalore bajjis, potato bonda, masala vada and chilli bajji.

We trekked up the Hemakuta hill to catch the sunset. As soon as we reached the top, there was a sense of victory. We got an amazing view of the town from up there. We were also able to check out the Virupaksha Temple. There were clusters of monuments along the way. Vijayanagara art was evident in the form of pillars, temples and impressions of Lord Hanuman, Lord Ram , Sita etc. 
The fact that centuries ago, our ancestors were such genuises is a marvel. We were on the hill till sundown and even after the guard blew his whistle forcing us to go back.
Two days into the trip and we had exhausted our money. So we took an auto toKamalapura because that is where the nearest ATM is situated.

On our way back we got into this shop called Lavanya Cloth Stores. They had a wide variety of tshirts for the hippie soul. The tshirts were of brilliant quality and the prices brought a smile to our faces(inclusive of bargain). If you ever go to Hampi look around for this shop. 
We then headed out to a cafe called the CHILLOUT CAFE. The place was dim light and perfect for our liking. Because of the awesome weather at Hampi that day, there was a continuous supply of breeze at the cafe. The food was mind-blasting.Literally. Our taste buds exploded once again. It is astonishing how people in a small town like Hampi have adapted so well to the needs of their foreign customers. It is a talent really. To adapt and to reproduce so perfectly. Also, most places do not serve chicken but it does have a secret name there, Pollo (chicken in Spanish).
After breakfast, we hired an auto and headed out for sight seeing. He charged us Rs.500 for half day which was about 5 hours.
NOTE : Hampi town doesn't allow two-wheelers/bikes for sight seeing anymore due to an auto-union strike against the same.You need to either hire an auto or use a bicycle to trot around.
We went around the ruins in our auto. The auto driver acted as a guide as well. I also had a Hampi Guide Book by GoodEarth Publications. The book was of great help. It has pictures and descriptions of all the monuments at Hampi.
Day 3 will be more of a photo blog because I know while I am typing I am definitely going to fall short of words and then I will not be able to do complete justice to the beauty and grandeur of the ruins.
We were truly enthralled by the beauty of this structures. Though inanimate these ruins made us travel back in time. It taught us so much about our history that merely reading our text books couldn't.
On the whole we spent the three best days of our lives exploring this historical town and it was totally worth it.