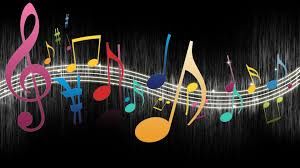 Music has always been an integral part of my life. Music inspires us to do a lot of things. It can inspire us to travel too.
Many of the below-listed songs come from great houses like Mohit Chauhan, Silk Route, Pritam Chakraborty, AR Rahman and Arijit SIngh. It is no surprise that 5 of these 14 tracks are Mohit Chauhan songs because he is a native of Himachal Pradesh and applies his Pahadi sense of music to a lot of his songs. So, listening to his songs make you want to spend time in the hills!
For me, it is the feeling that I get by listening to a song that matters a lot. And each of these songs, I believe, are potentially great inspiration for wanderers when you interpret these through the feeling you get by listening to them. By clicking on the title of the song, you will be redirected to the video of the song on YouTube. Hope you all enjoy listening to these songs!
Artists: Arijit Singh, Mohit Chauhan, Pritam Chakraborty
Album: Yeh Jawaani Hai Deewani
Ilahi propagates living in the moment. That's what we do when we're out travelling right? It also details the temperament of a wanderer.
Aritsts: Mohit Chauhan
Album: Fitoor
This song just makes you want to pack your bags and set out to a Himachal Pradesh tour! The lyrics of the song contain the mention of the HP hill stations of Shimla, Kasauli and Chamba. What's more, it is sung in Pahadi!
Artists: Mohit Chauhan, AR Rahman
Album: Tamasha
In the film, Matargashti is played at the time when the characters of Ranbir and Deepika start spending time with each other on the vacation that they take to Corsica. So, for me, it implies enjoying your travel with those close to you. Matargashti also advocates being shackle-free and that's what we truly should be during travel!
Artists: Lucky Ali, AR Rahman
Album: Tamasha
There is a sense of wanderlust you feel whenever you listen to Ali's voice. The title of the song justifies why it's a "travel song". Need I say more? Just tune into Safarnama whenever you're out traveling and you'll feel great!
Artists: Arijit Singh, Anurag Saikia
Album: Karwaan
Chota Sa Fasana is a typical travel song. Though as a result of sorrowful circumstances, three adults travel across South India on road and the song has captured the essence of road trips well!
Artists: Mohit Chauhan, AR Rahman
Album: Rockstar
Travel constantly makes you change, helps you evolve. It helps you develop a new perspective towards life. It enables you to make resolves. The entire presentation of this song advocates just that!
Artists: Mohit Chauhan
Album: Fitoor
The speaker of this song expresses the awe that he experiences by looking at nature. Uff Yeh Nazara is, in a way, a beautiful appreciation of nature!
Artists: Amit Trivedi, Amitabh Bhattacharya
Album: Kedarnath
Namo Namo is an inspiration for all those people who are fond of going on pilgrimages. The song takes us through the entire trek to Kedarnath temple!
Artists: Arijit Singh, Amit Trivedi
Album: Kedarnath
Another Kedarnath song! Qaafirana is all about enjoying traveling with your beloved.
Aritsts: Silk Route
Album: Pehchan
This song gives apt description of a true wanderer. Not knowing where to go, not knowing why he is traveling, the wanderer goes on!
Aritsts: Yo Yo Honey Singh
Album: Fugly
"Banjarey" literally translates to "nomads", someone who keep roaming around. This song again denotes the essence of true wandering!
Aritsts: Shaan, Ustad Sultan Khan, Pritam Chakraborty
Album: Jab We Met
Aao Milo Chalo is another typical travel song. It urges you to move and to explore!
Artists: Silk Route
Album: Pehchan
Morni is another Pahadi song which gives you the feeling that you get when you are in the hills. Also, it gives a beautiful description of nature; it talks about peacocks, stars and the moon.
Aritsts: Sukhwinder Singh, AR Rahman
Album: Dil Se
The train song! A piece of writing on travel music is incomplete if you do not mention this song! Chaiyya Chaiyya has taught us to completely unleash yourself when you're traveling and that's what matters the most.
It's good to see that the Indian music scene is focused so much on travel. If anyone has more travel songs in mind, kindly mention them in the comments below!
Happy traveling everyone!