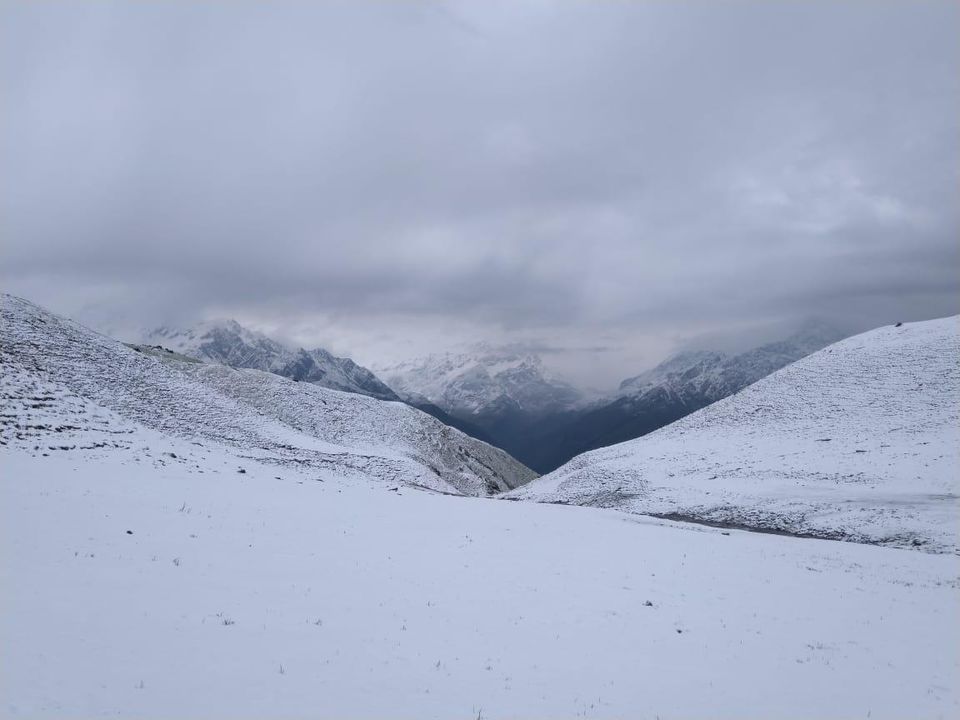 SarPass, a beginner's grade trek can be trekked without any organisation. But having prior trekking experience with all the group members is a must. Food is one of the major challenges while trekking this way. Hence, appropriate planning has to be done on what to cook and how much to carry. Nowadays, ready to cook packed food is easily available.
The Essentials
Tent
Sleeping bag
Food

Medical kit
LPG portable stove with LPG cans/ kerosene stove and kerosene
Kerosene stove is bulky but cheap and there are kerosene selling shops at Kasol market.
LPG stove is easy to carry but LPG stove as well as cans are costly and is available only at major cities.
Appropriate attire
The guide
There are 2-3 trekking agency shops at Kasol market. They help in finding trek guides for SarPass. For us, our hotel owner helped us connect with a man who was an ex-YHAI trek guide. He was our trek guide.
If you do not find any trek guide at Kasol, you can trek upto Grahan village on your own which is a very easy trek and many people trek till Grahan on their own as there are many guest houses over there. The chances of finding a trek guide at Grahan is very high. This was suggested by many local people to us.
You can also negotiate with your trek guide to carry your load but they will not carry much. We only shared our kerosene stove with him. Everything else was carried by us.
The Porter
If you want a porter, there are people (mostly nepalis) who stand at Kasol market. You can hire them.
Caution! Do not try to use them as your trek guide as the trek requires proper knowledge and they are just porters who will carry your weight and follow you. Some may say that they have trekked SarPass but ask them everything properly.
The Travel
The trek starts at Kasol. Try to rent your hotel at Kasol only.
The trek ends at Barshaini. There are frequent buses from Barshaini to Kasol.
The Extras
It is quite possible that you may encounter snowfall and strong winds at Nagaru. You may not be able to cook in such situations. Hence, have adequate ready to eat food with you.
Do not forget to carry trekking poles. If you don't have a trekking pole, wooden sticks shaped properly are sold at Grahan village. Do take it, as the trails from Nagaru to Biskeri consists of snow and is slippery at some places.
For information about each camp locations and management, visit https://lifeistour.wordpress.com/2019/06/26/sarpass/