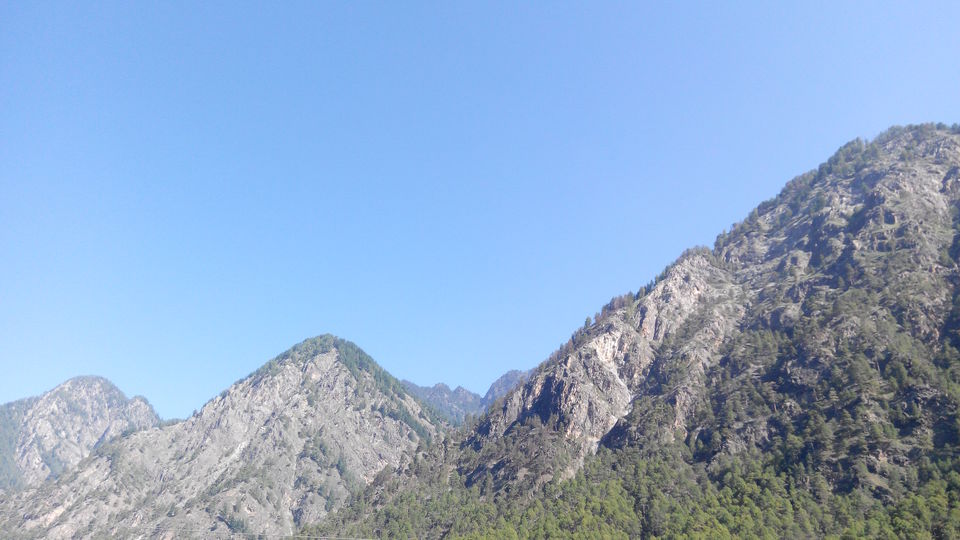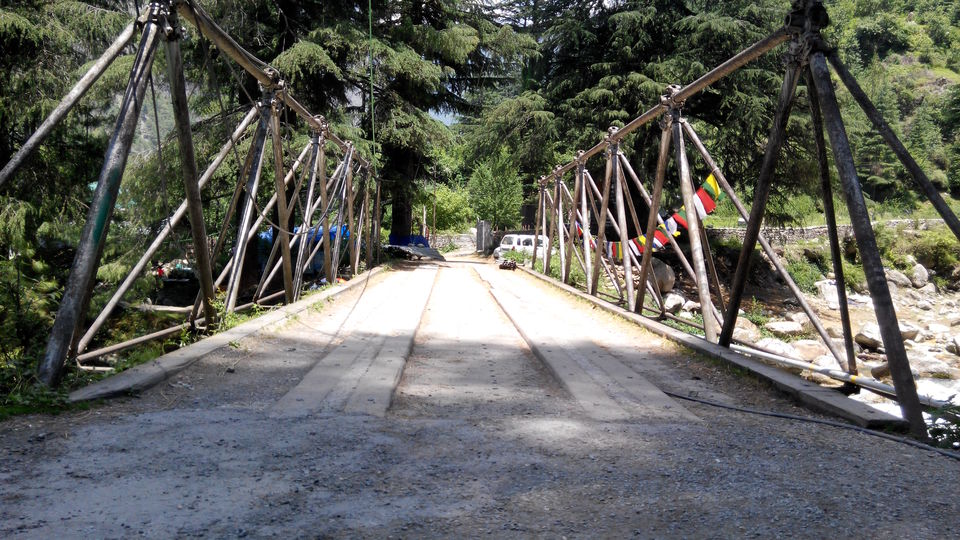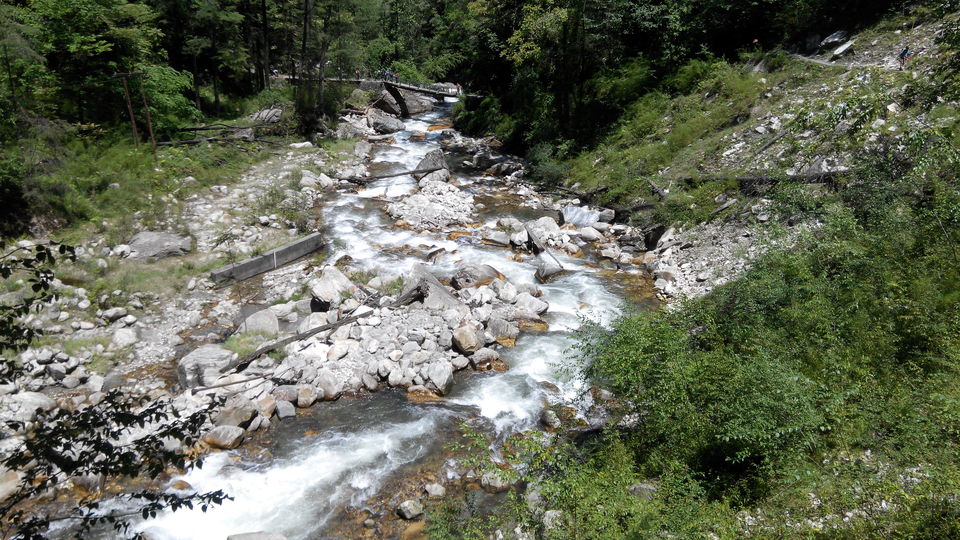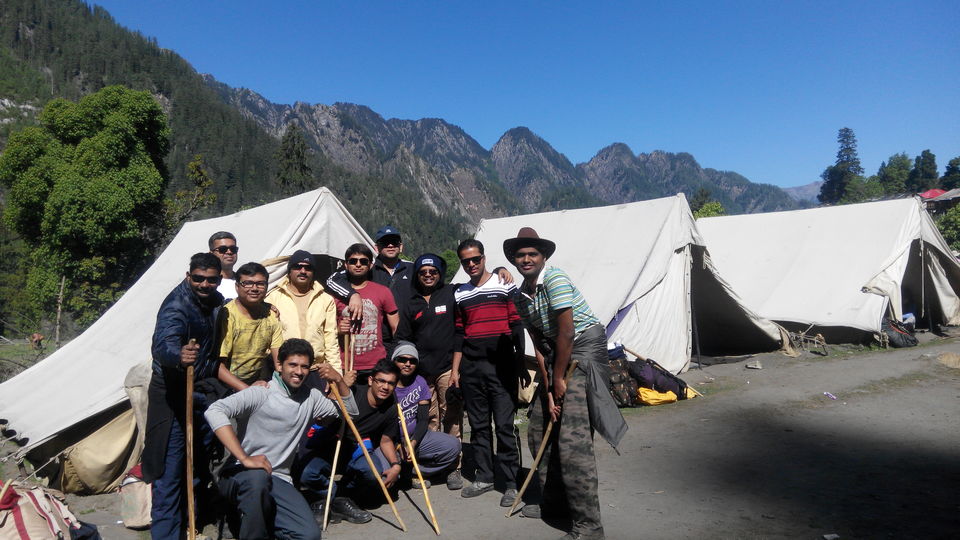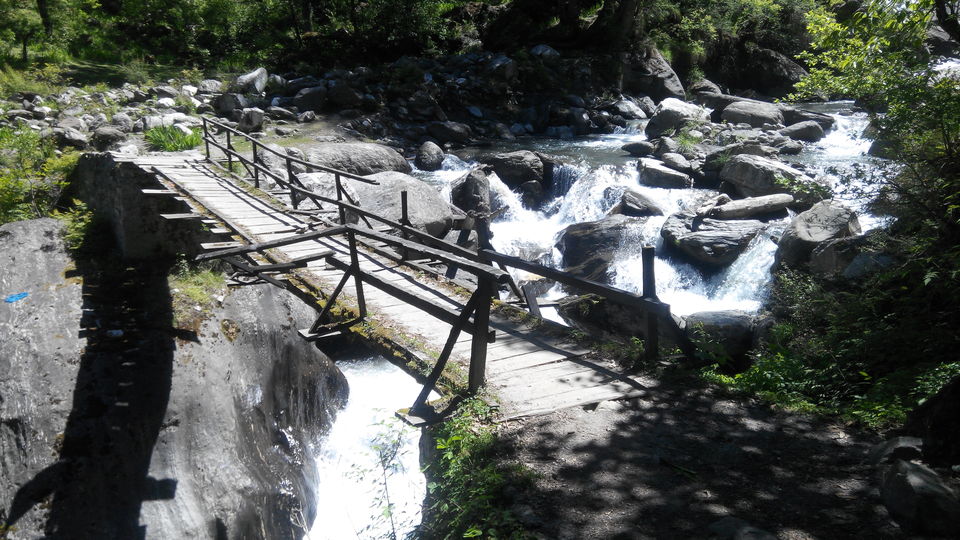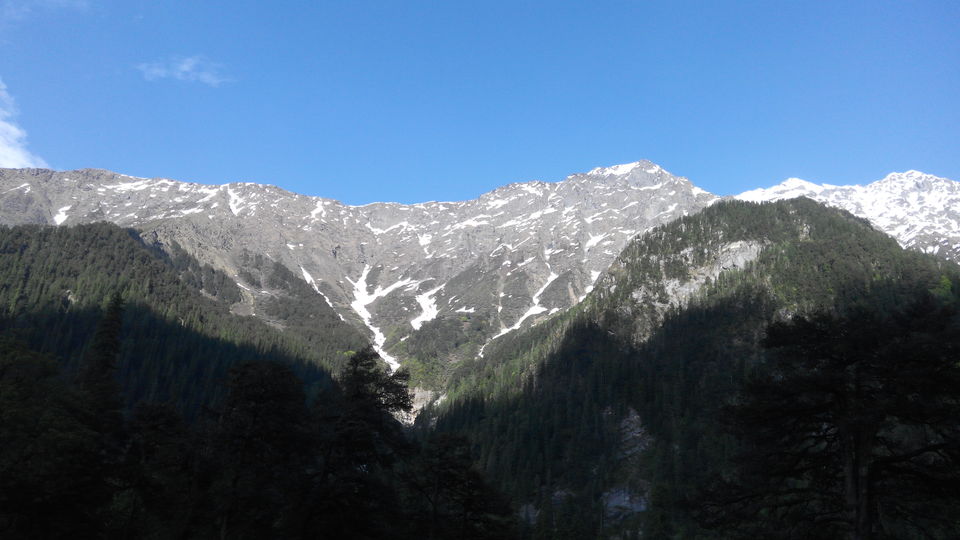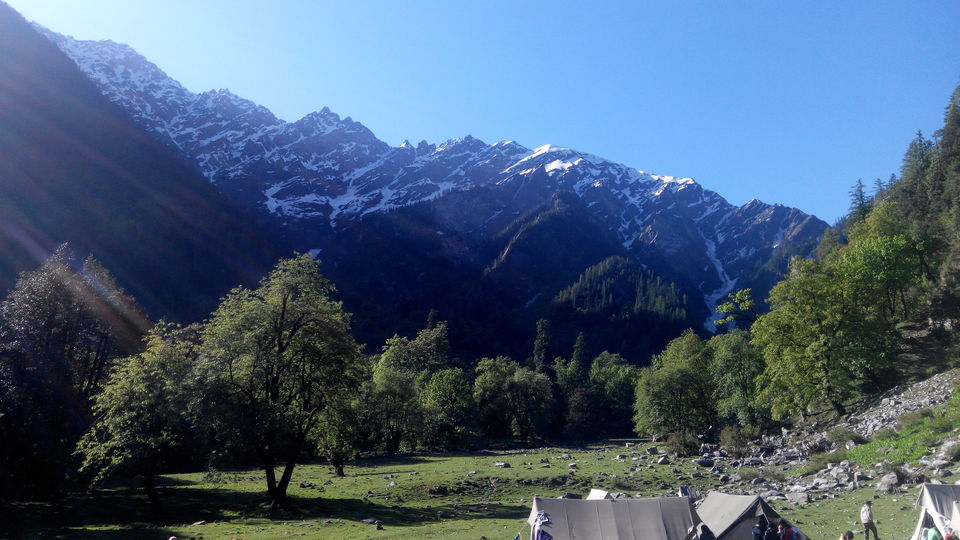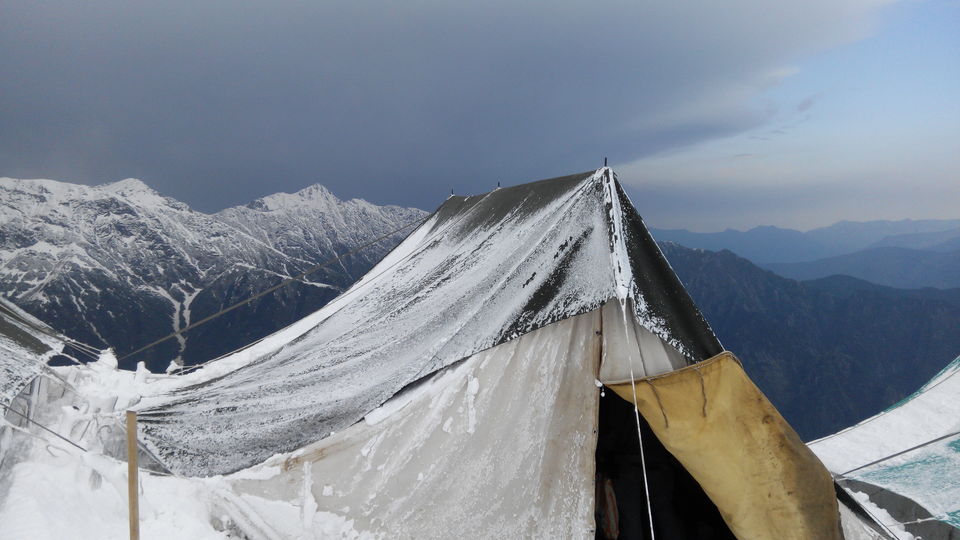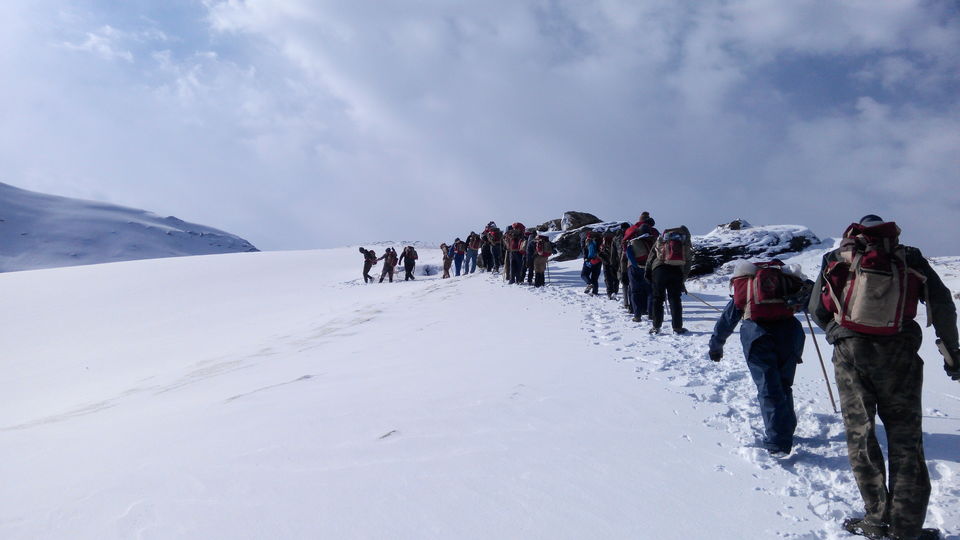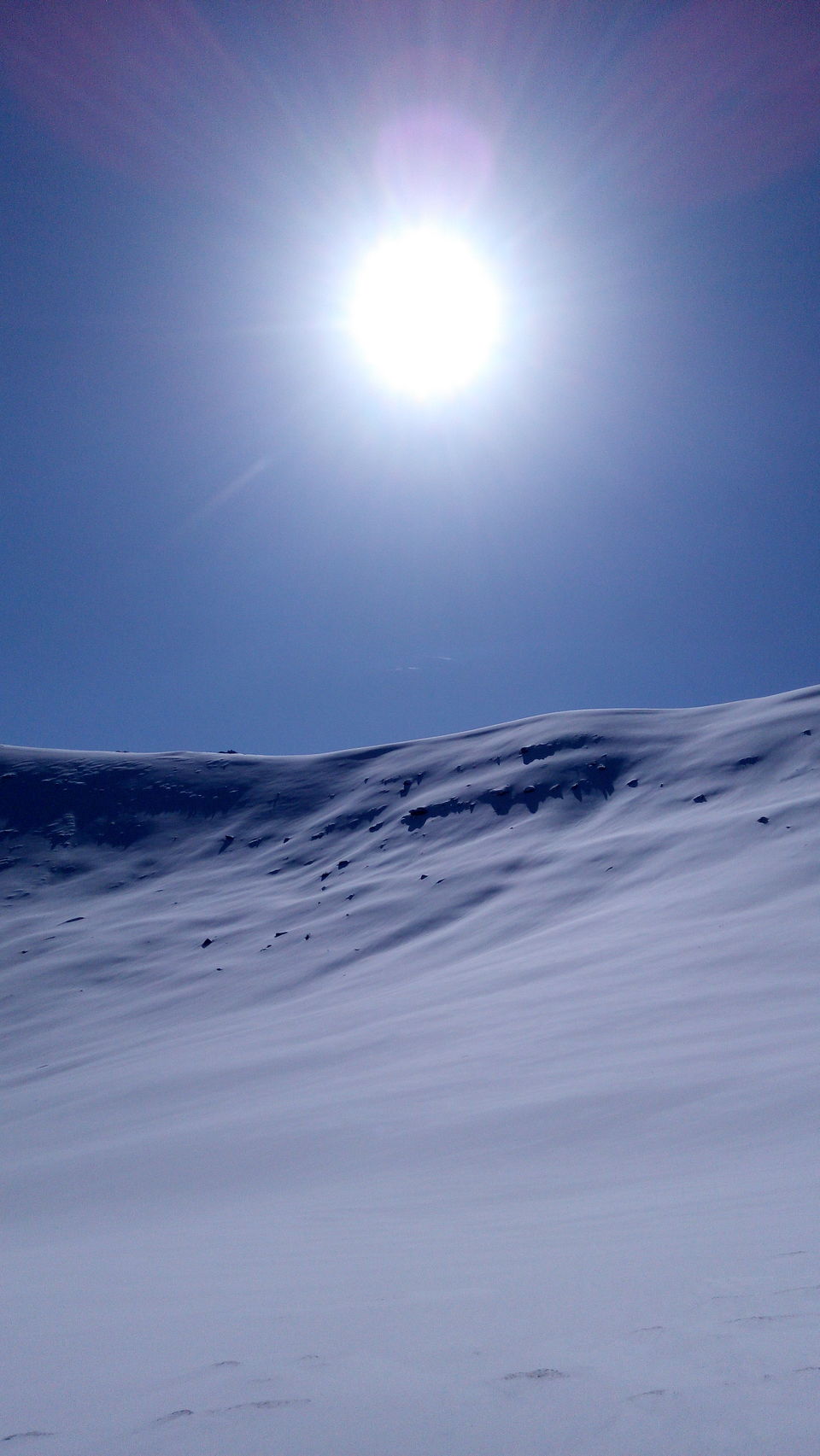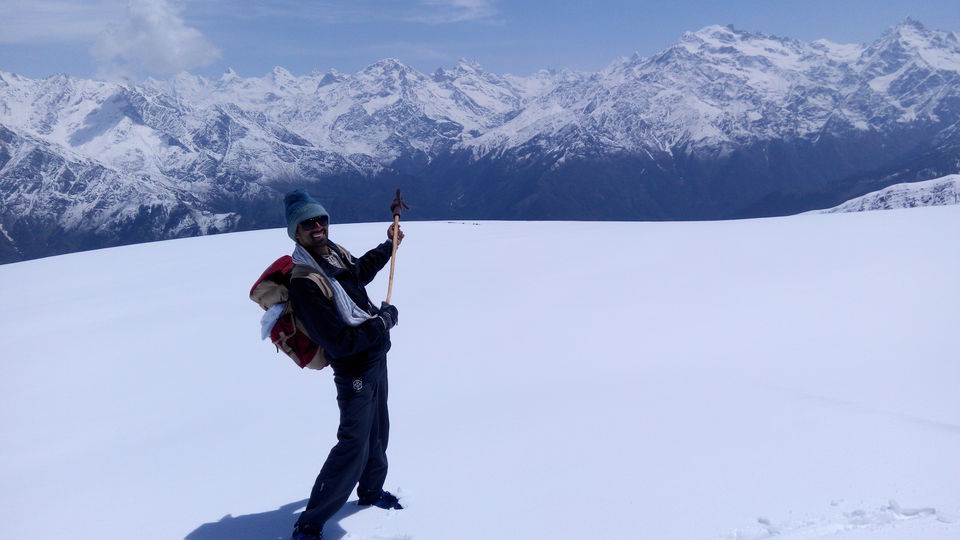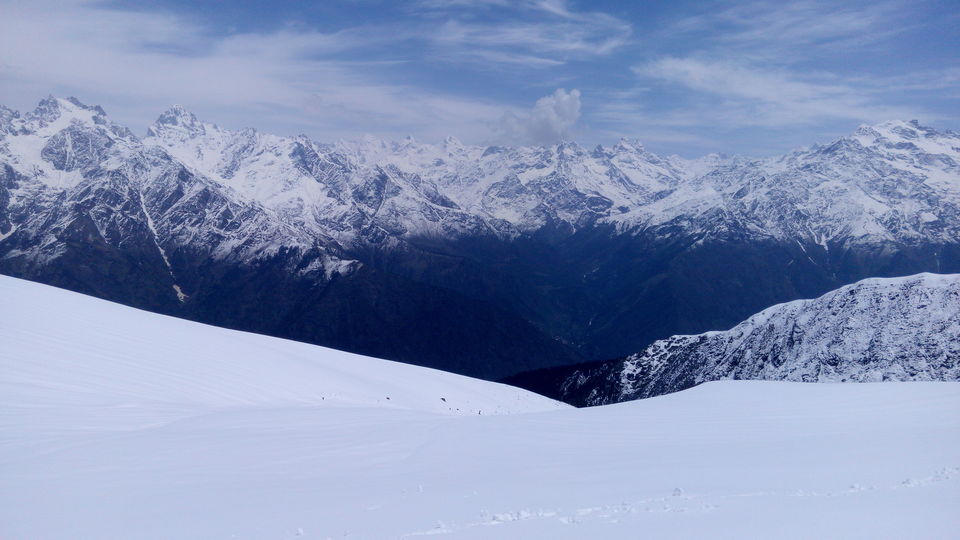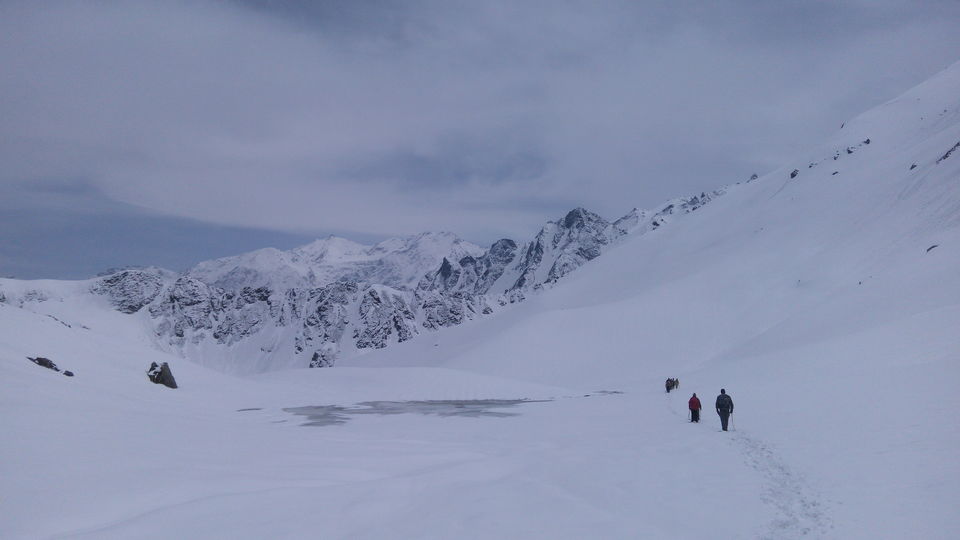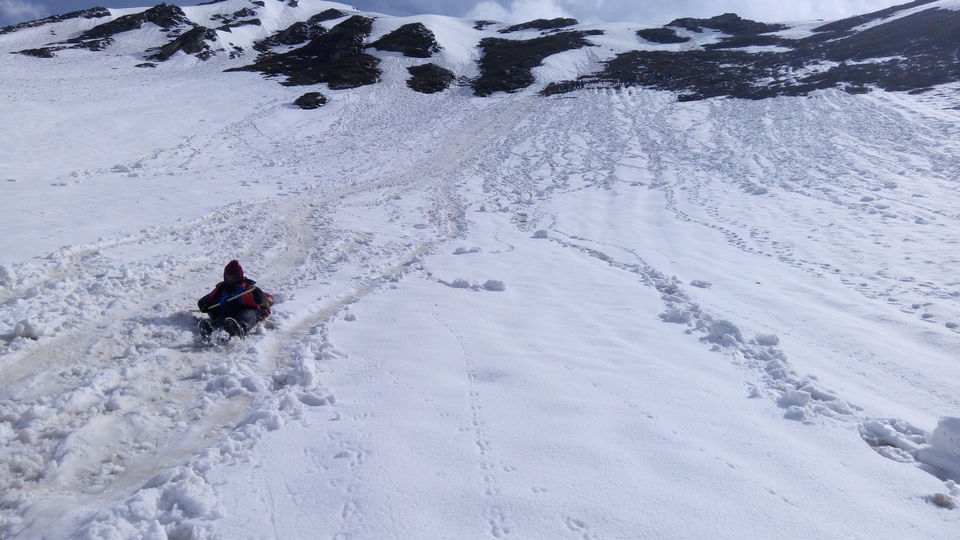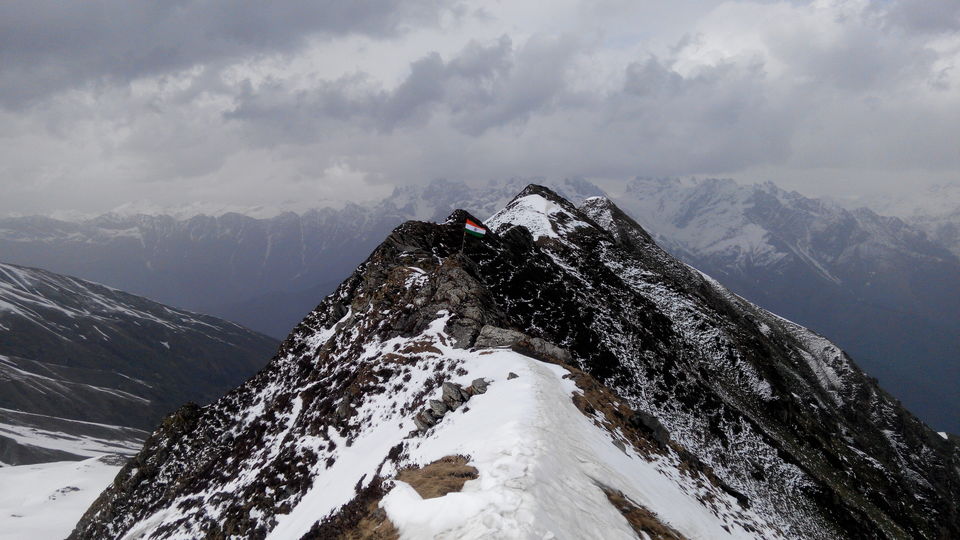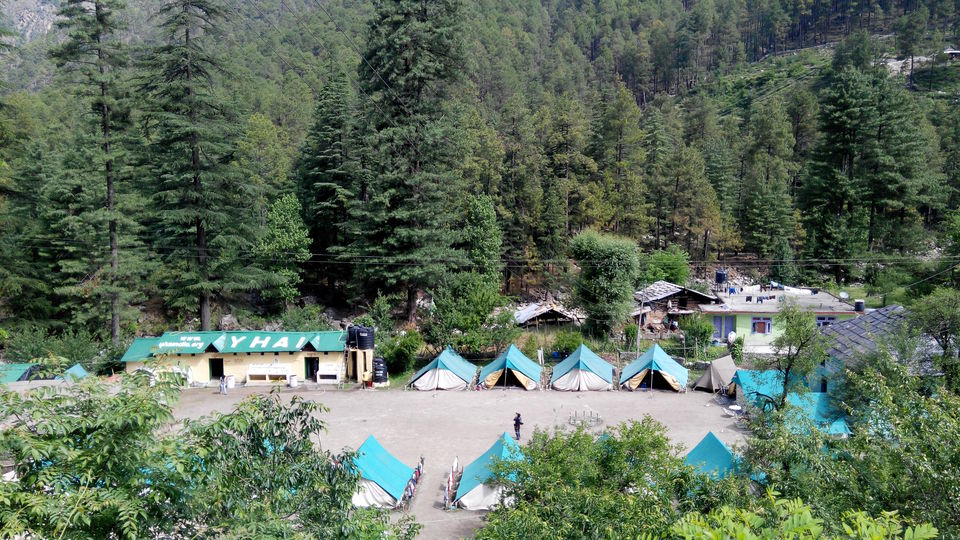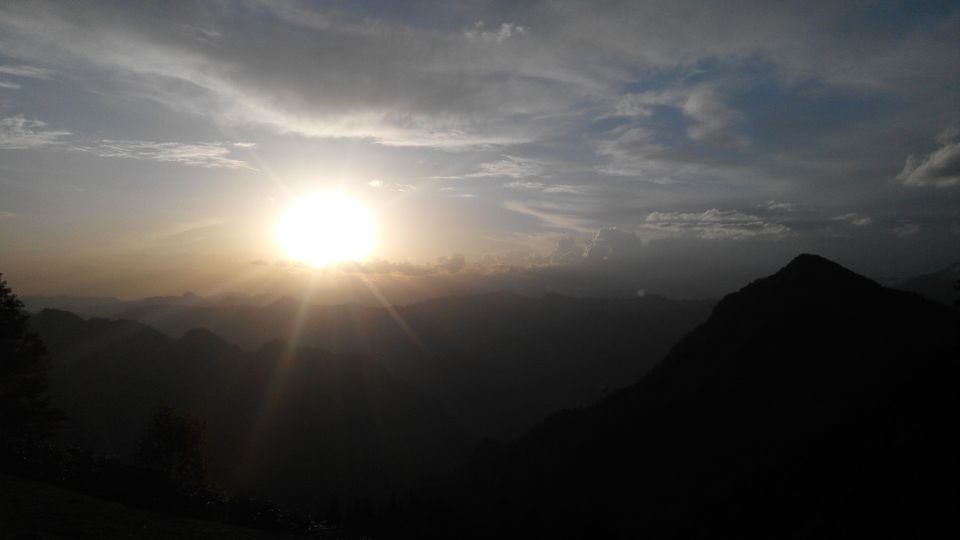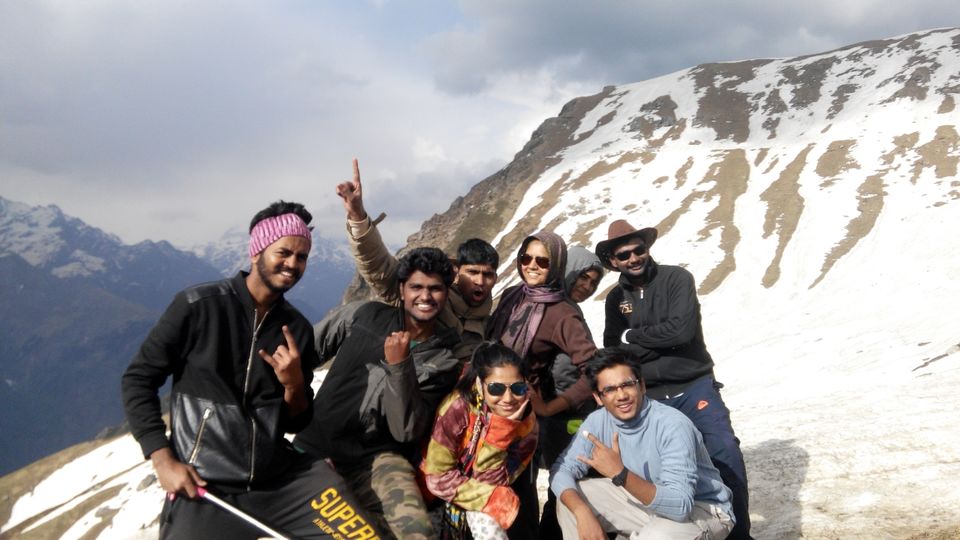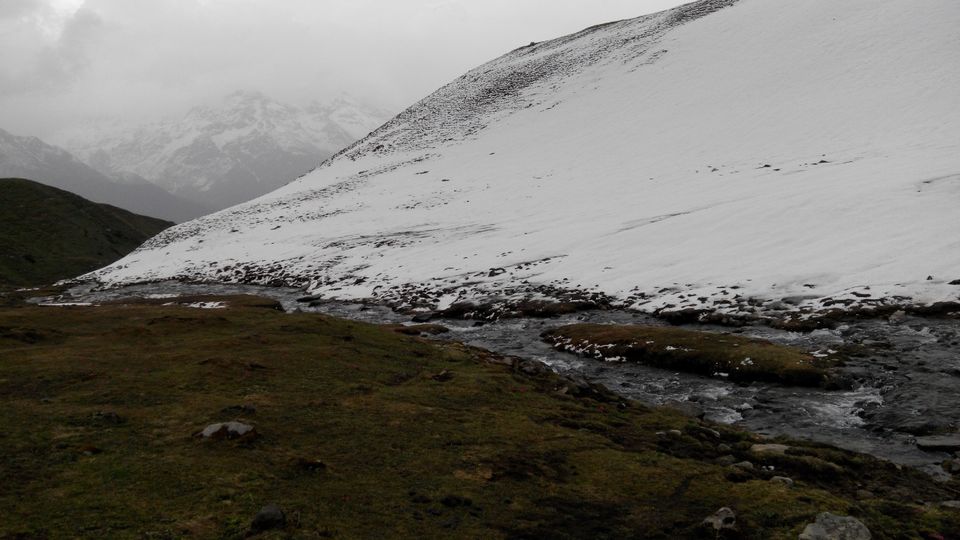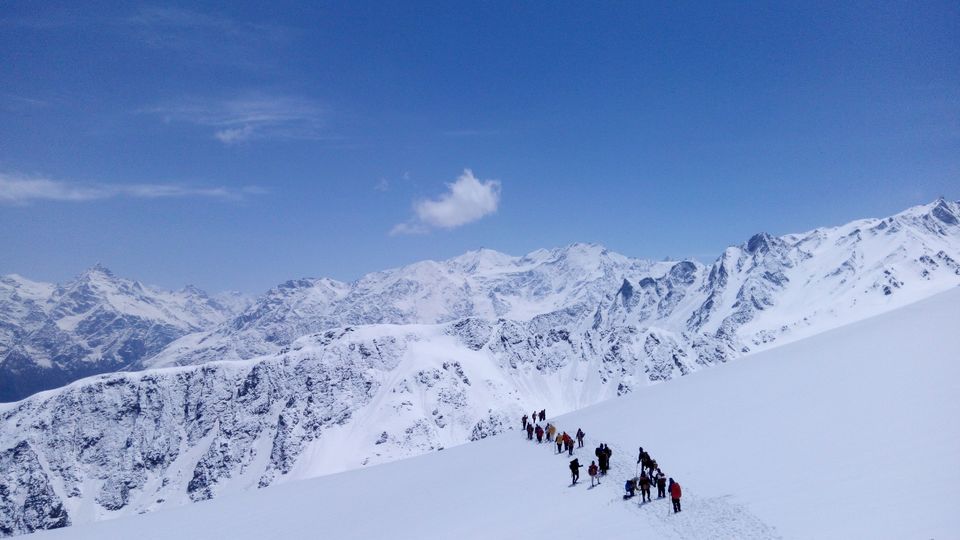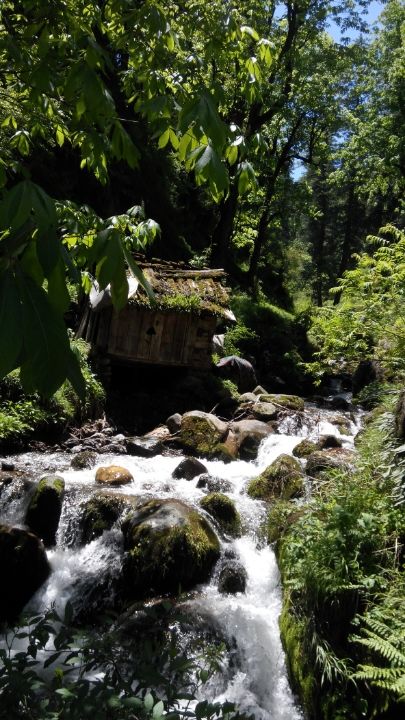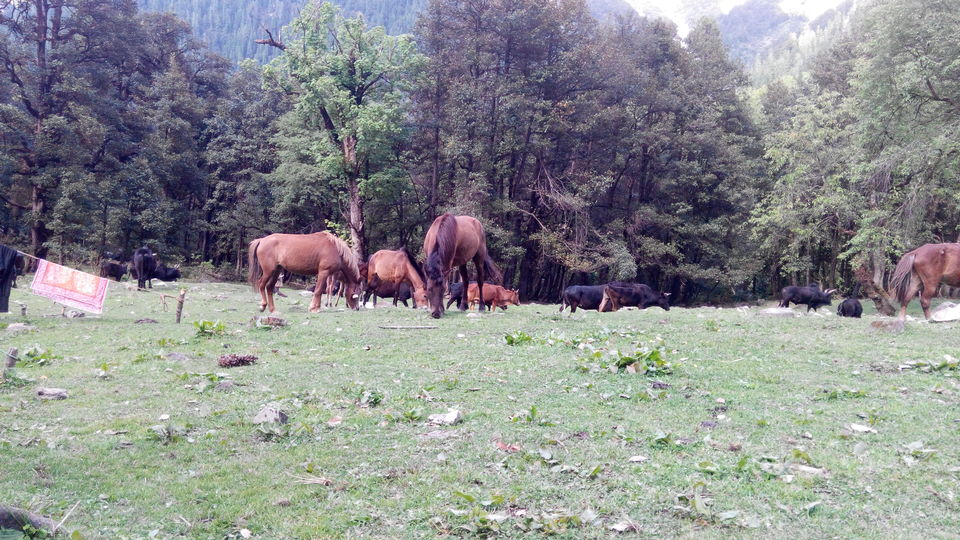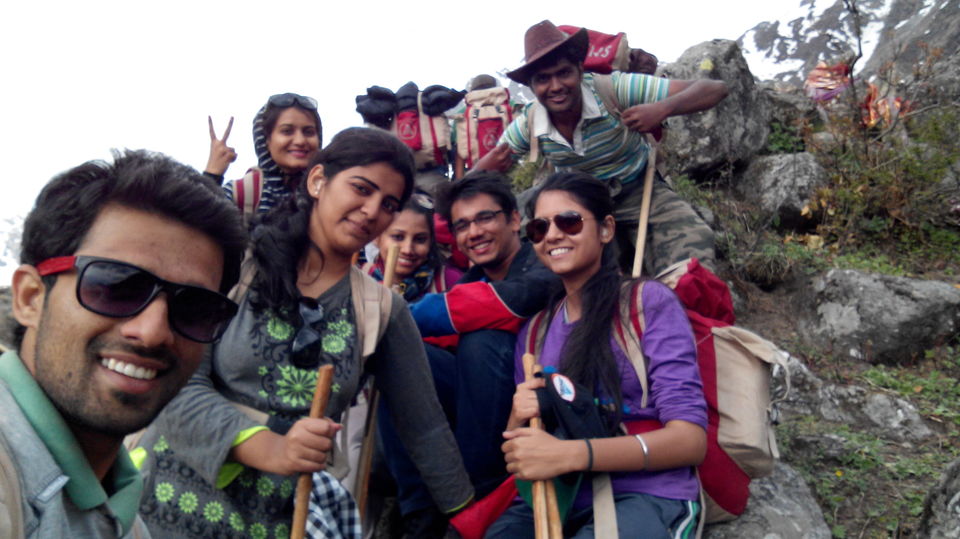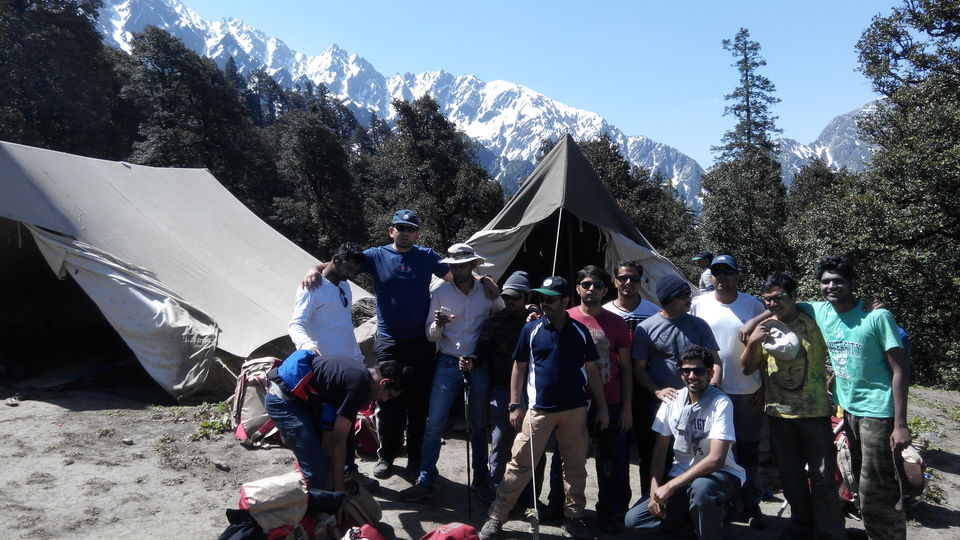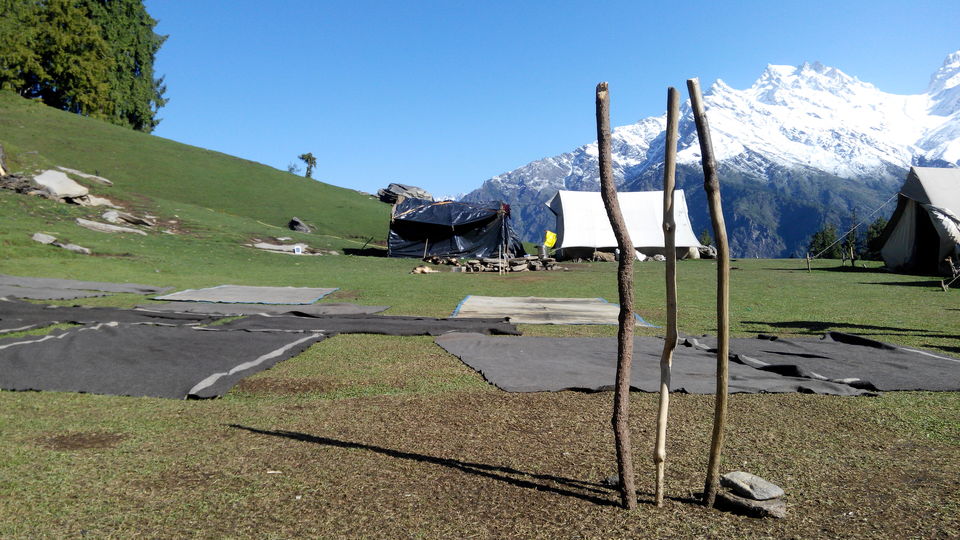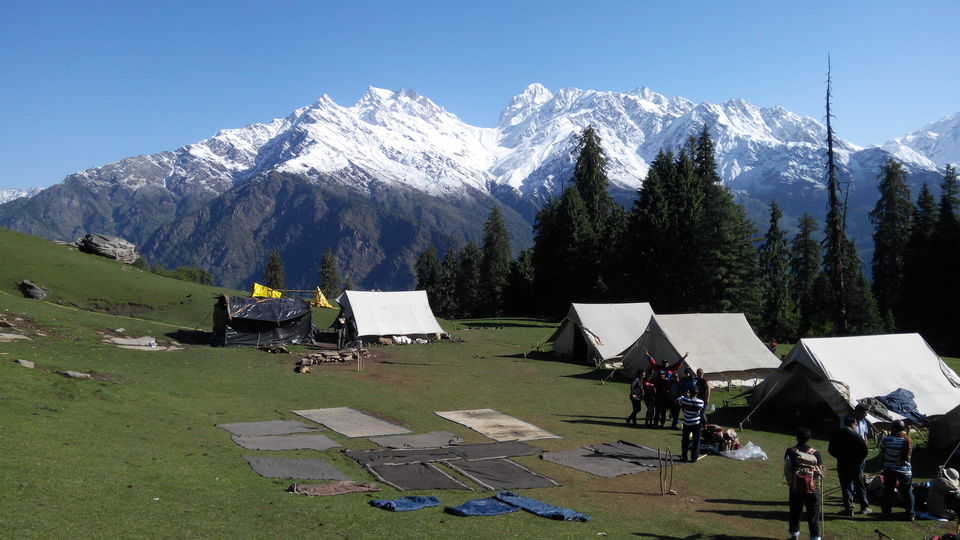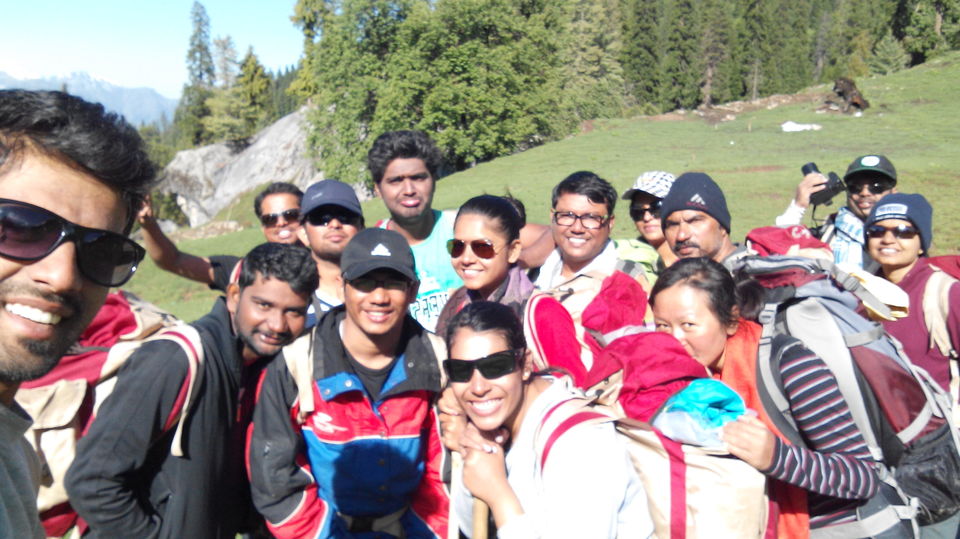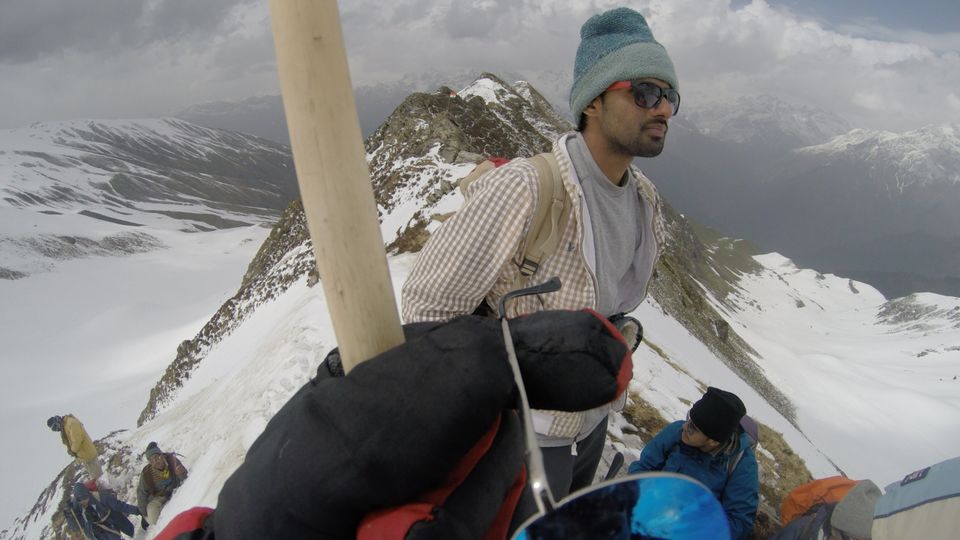 Trekking in a vast country like India can be magical. One can walk through icy deserts & tropical rain forests, climb through Himalayan peaks or run down expansive rolling meadows, all without ever crossing a national border.
So, you say you thinking of Himalayan trek with a dream to enjoy the blissful sound of streams forming a river? Great Himalayan Fluara and Fauna and Snowfall? Rock climbing & rappelling? And the 360° view to fulfill your eye's vision with gorgeous Himalayan ranges? One-line answer is SarPass Trek from Kasol (can be registered from YHAI or done by individual backpacking type)
The moment you stop at Kasol, the first and last thought comes to your mind is "GoSummit".
Trek has got heavenly elements like crystal clear streams of Parvathi river flowing across the valleys to form background music to energize you to keep going up.
As you go up the staggering heights you get the goosebumps of real adventure. The YHAI camps are put up at the romantic places.
I enrolled this trek through YHAI. Base camp YHAI is in Kasol Himachal Pradesh it can be reached from Bhunter. Buses are available from Delhi, Chandigarh and Kullu to reach Bhunter. For side attractions: Manikaran is around 5kms from Kasol. This place is famous for its natural Hot springs. Parvathi valley mountain side Rock climbing and rappelling, Beautiful restaurants are the other things to spend time in Kasol world.

SarPass(passing the frozen lake at summit) is at an altitude of 13,800ft. With breathtaking view of Himalayas trails. The trek starts after two days in base camp which includes orientation, exercises, and acclimatization. YHAI has its own good quality camps at higher altitudes.

The locations are so picturesque and camps are put up at heavenly places like:

1. Grahan: (7700 ft : 9 kms)- This camp has villag feel on one hand and beautiful sunset on the other side. One can witness the sheer culture of villages along.
2. Padri: (9300 ft : 9 kms)- From here the first icy Mountain View can be seen. We can play with horses next to camp. Waterfall to enjoy the freezing cold water.

3. Mingtatch: (11300 ft : 12 kms)- Panorama shots can be captured well here. Air being thin as Oxygen level becomes less from here. And drastic change in temperature too.

4. Nagaru : (12500 ft : 6 kms)- We witnessed the heavy Thunderstorm and snowfall for continuous 6 hours at Nagaru camp. As a result we had slippery hike next morning. The path becomes so steep as you have to use both hands to climb up.

5. 13800 ft to camp at Beskari (11000 ft : 14 kms)- The most slippery path, rain, coldest weather. After nagaru we have slide down the ice mountain to cover 2kms. It was a one helluva sliding experience of my life.

6. Bhandak Thatch : (8000 ft : 12 kms)- well known as mini Switzerland of India. There is a mind-blowing cricket ground near campsite.
Difficulty level of the entire trek can be rated to 4/5.

Special things: We get a chance to meet other alike minded adventurists from different parts of India. Food provided from YHAI is exceptionally brilliant.
Backpacking stuffs: Poncho, Gloves, Monkey cap, Good hiking shoes, Jacket, 3 pair of socks, tissues, Cap, 2pairs of T-shirt pant, Sunscreen, Swiss knife, medicines, min 60L backpack, sun glasses, and Torch.
Finally , the tremendous beauty of this trekking is not just with panoramic view of mountains. It also presents steepest hikes, hours of walk across the frozen lake, feeling proud in front of Indian flag on the summit and lifetime sliding of 2kms on the ice.
Meanwhile, it is not the toughest deal to cover 90 kms in 8days. However one shouldn't under estimate the Trek, as beautiful as it is. Undoubtedly the whole journey teaches how to be strong and to keep going forward to reach summit by enjoying the extremities with change in climate.