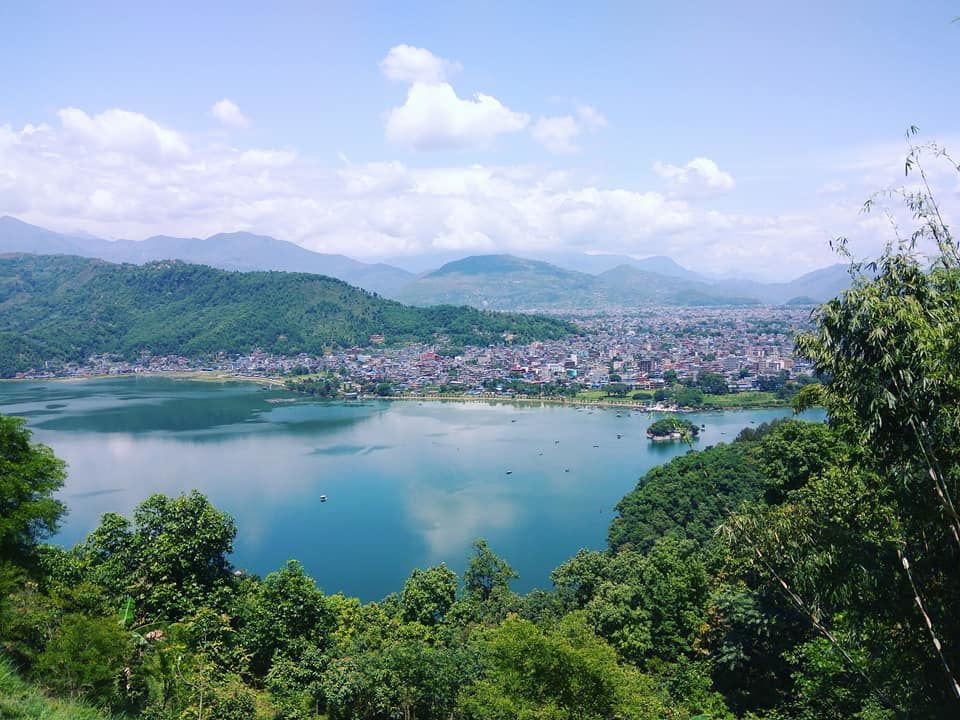 Nepal is an amazing country and perfect for backpackers. I chose to travel to Nepal because it is a neighboring country of India (My home country) and it offers everything for nature lovers. Nepal is a landlocked country which shares boarders with Bhutan to the east, Tibet to the north east, India to the south and China. Nepal is famous for it's trekking adventures, of course, how can we forget the giant Mount Everest!! The country offers some mesmerizing views. A perfect destination for all nature lovers. You will be stunned when you see the great Himalayas.
How to reach Nepal:
It's easy to reach Nepal form India by crossing the border. From Delhi, you will get many cheap flights directly to Kathmandu. Most of the countries citizens are eligible for VOA (Visa On Arrival). All you need is your passport (with 6 months validity)and some US dollars, 25 $ gets you 15 days tourist visa. If you are holder of an Indian passport, you don't need visa. All you need is a valid government id proof and you are good to go. Moreover, you don't have to pay any fee for visa as it is absolutely free.
Kathmandu: Kathmandu is the capital city of Nepal. It is also known as the 'City of temples'. Thamel is a perfect place for all backpackers. You will find plenty of options for accommodation and it's unbelievably economical. There are so many shops where you can buy lot of souvenirs. You will find many restaurants for delicious food in your budget
Things to do in Kathmandu:
Swayambhunath: It is also known as 'Monkey Temple'. Swayambhunath is one of the sacred Buddhist stupas in Nepal. You have to climb 365 steps to reach to the temple and it is worth to climb, you will see the great view of the northwest of Kathmandu Valley. You will find some prayer flags, prayer wheels and some souvenir shops. There will be lot of holy monkeys as well and they are not harmful at all. This Buddhist temple is Unesco World Heritage site which is a must visit in Kathmandu.

Pashupatinath Temple: Pashupatinath is a popular and holy Hindu temple. It is one of the oldest temple in Kathmandu. The temple is dedicated to Lord Shiva. This beautiful sacred temple is located on the banks of the river Bagmati. You will experience the peace and divine joy in your heart once you will enter into the temple. The temple is one of the best example of Hindu architecture. This is a temple where only Hindus are allowed and photography is strictly prohibited inside the temple. Pashupatinath temple is also Unesco world heritage site. The entire area of this temple is very big and you will see beautiful ancient architecture.
Patan Durbar Square: There are three durbar squares in the Kathmandu valley. Basantpur durbar square, Patan durbar squares and Bhaktapur durbar square. All of these Durbar squares are Unesco world heritage site. Many of the buildings around the square are older than the square itself. It is a beautiful ancient site to visit. You can easily spend your whole day by exploring these ancient temples, strolling in the streets and enjoy the yummy Nepalise cuisine.
Hanuman Dhoka: Hanuman Dhoka is spread over more than five acres of land and it is huge. It was Kathmandu's 'Royal Palace' founded in 4th and 8th century A.D and then expanded by the king Malla in the 17th century. Dhoka means Gate in traditionally Nepali language. The place was massively affected due to the earthquake but still many tourists visit this ancient place in Kathmandu. The hanuman dhoka is perfect example of Newari architecture. If you are an architecture lover, you must visit this place.
Boudhanath Stupa: Boudhanath stupa is one of the most liked place in Kathmandu. It is surrounded by other Stupas and monastery which looks so pretty. The stupa is 36 meters high and it is one of the largest stupa in South Asia. There are many roof top restaurants where you can have drinks , food and you can enjoy the beautiful view of this ancient stupa. It looks very beautiful at night and day surrounded by lovely shops and cafés. This is one of the holiest place for the Buddhist religion. It must be visited and appreciated for its religious significance.
The garden of dreams: The garden of dreams was built by Sumsher Rana and designed and constructed by Kishore Narsingh in 1920's. It was built as private garden and known as the Garden of six seasons. The garden of dreams is nice and relatively quite place next to Thamel. There are European style buildings surrounding the garden. It's really pleasant to spend some time in the afternoon at kesar mahal cafe inside the garden.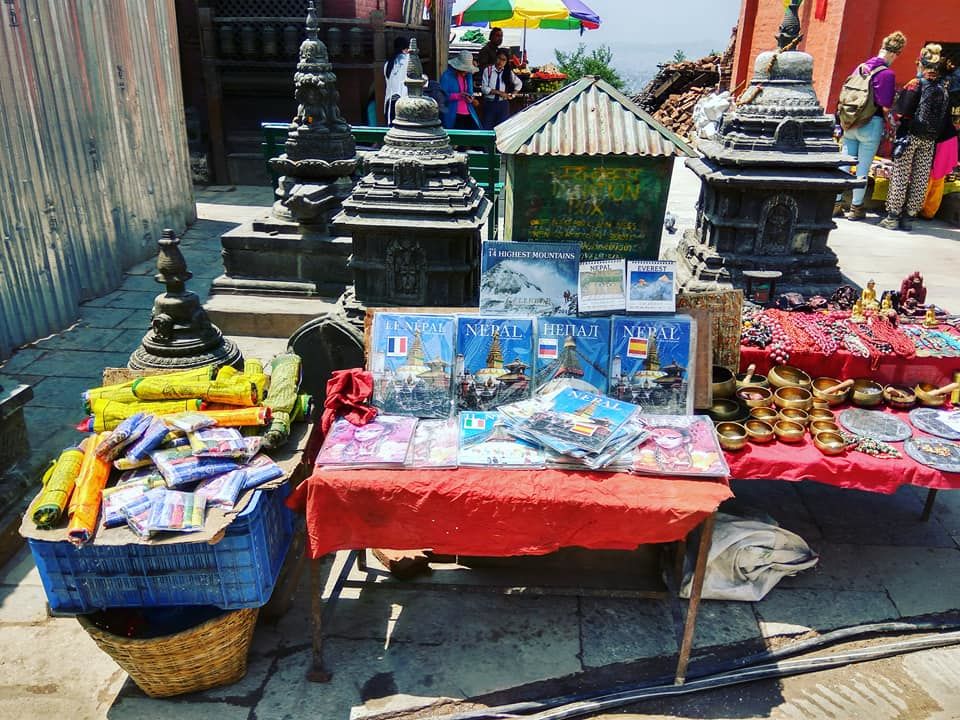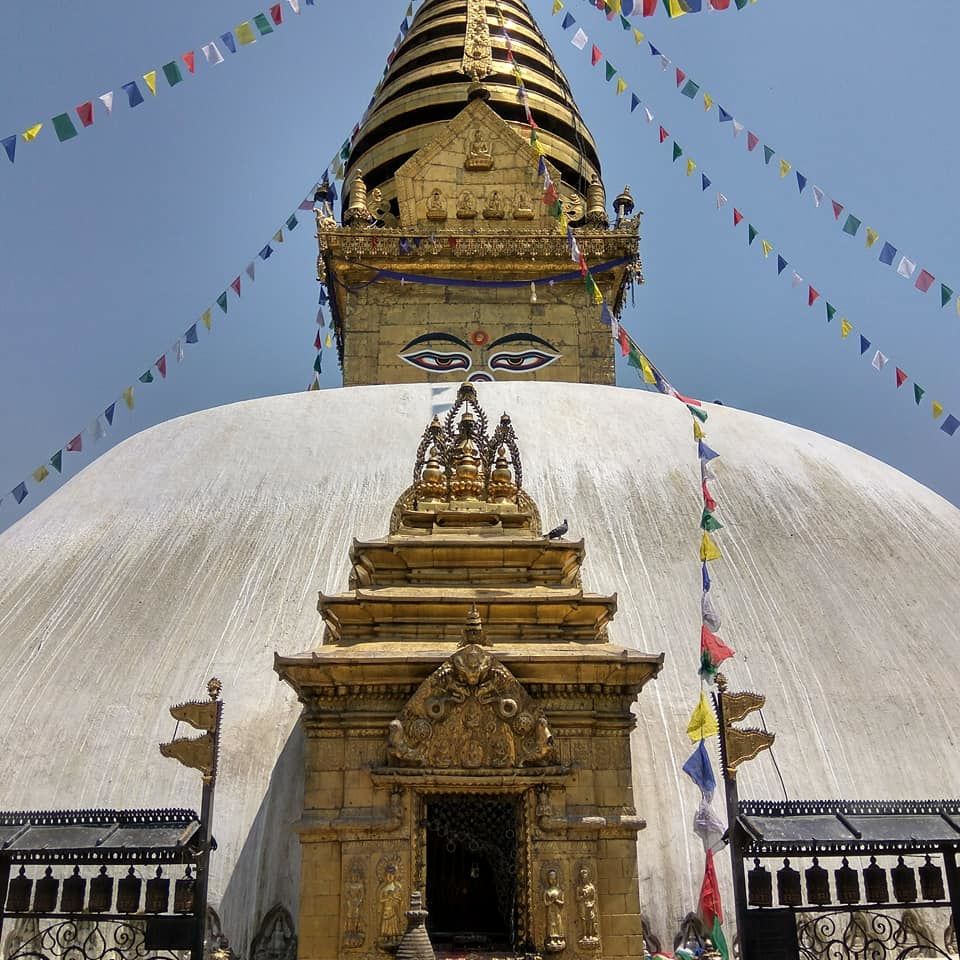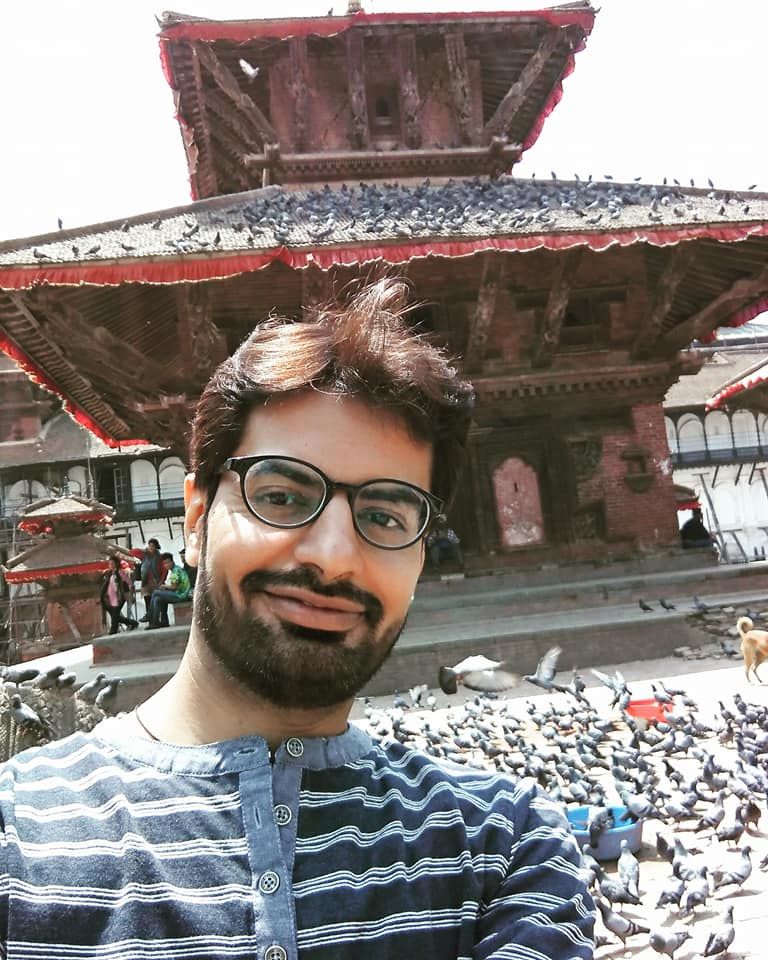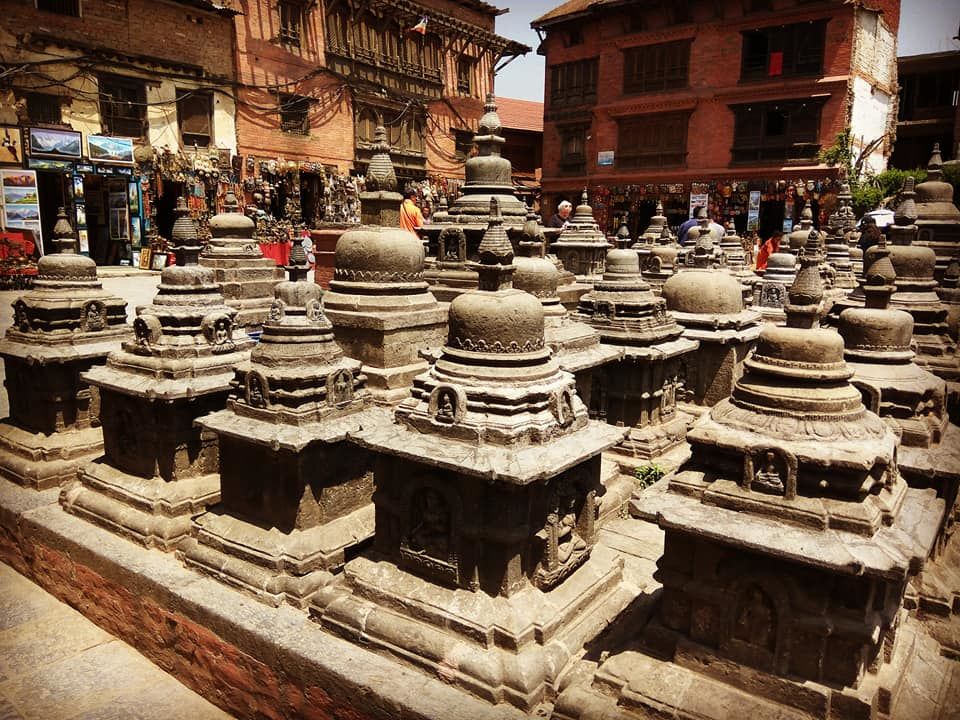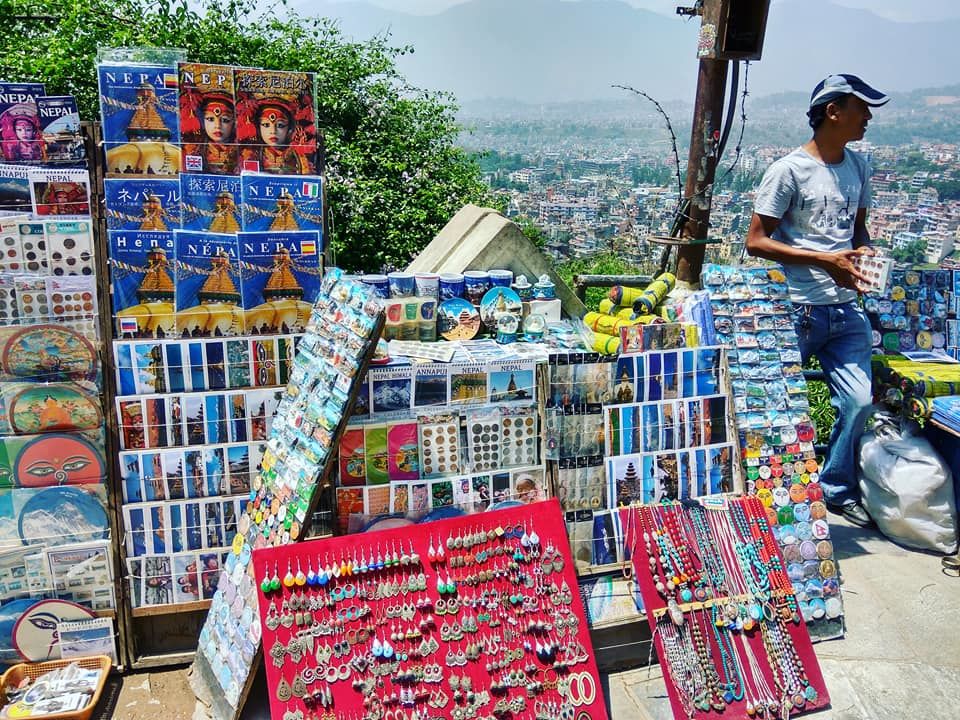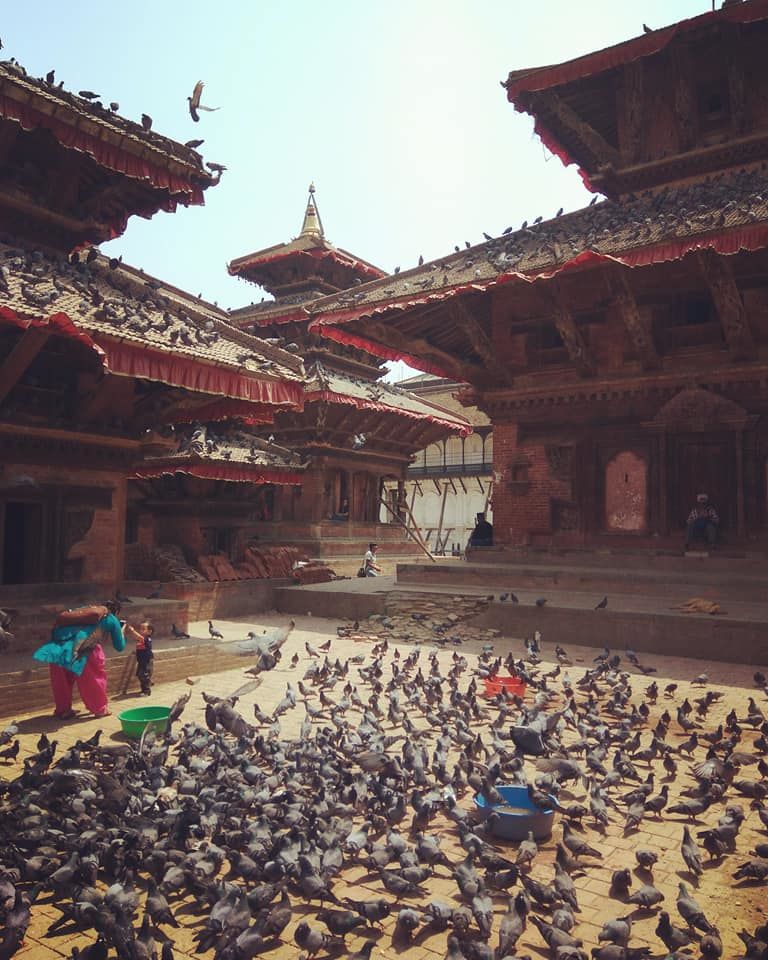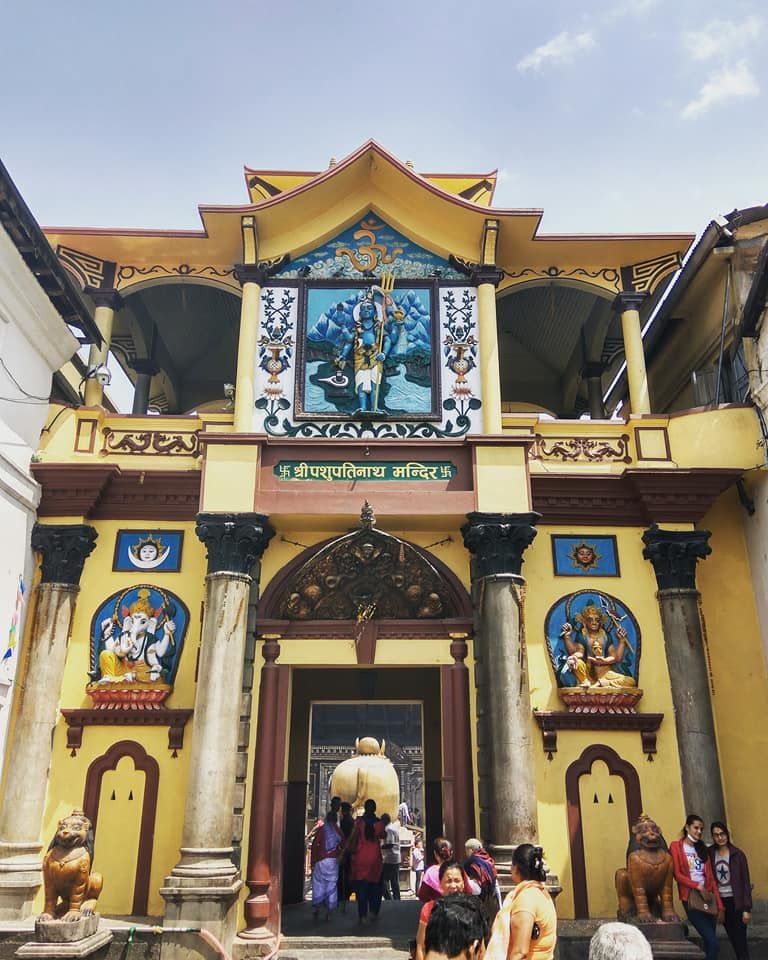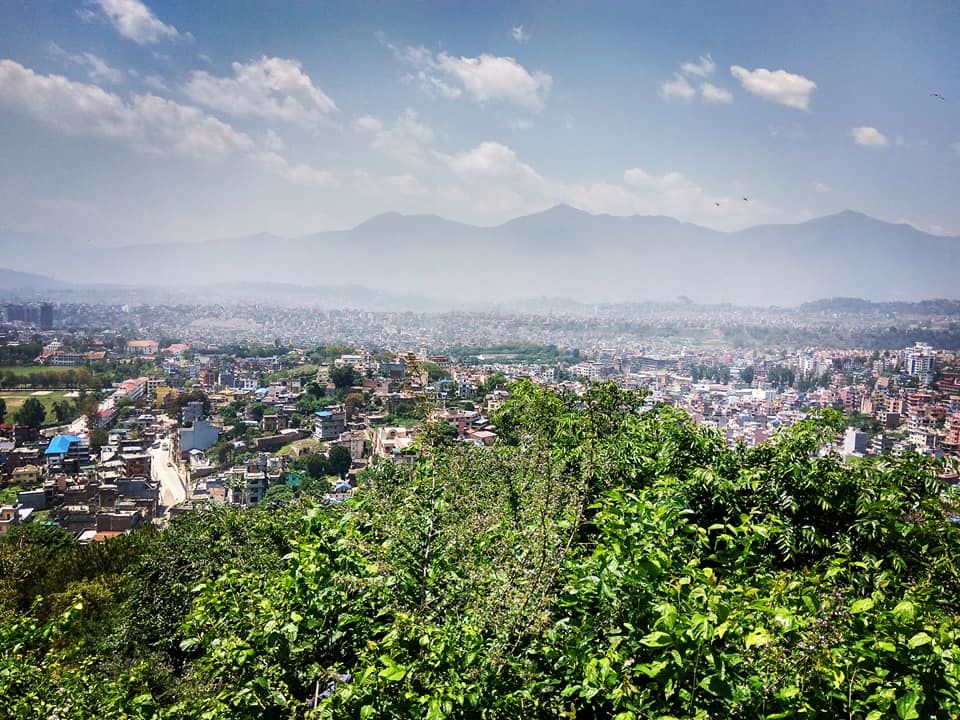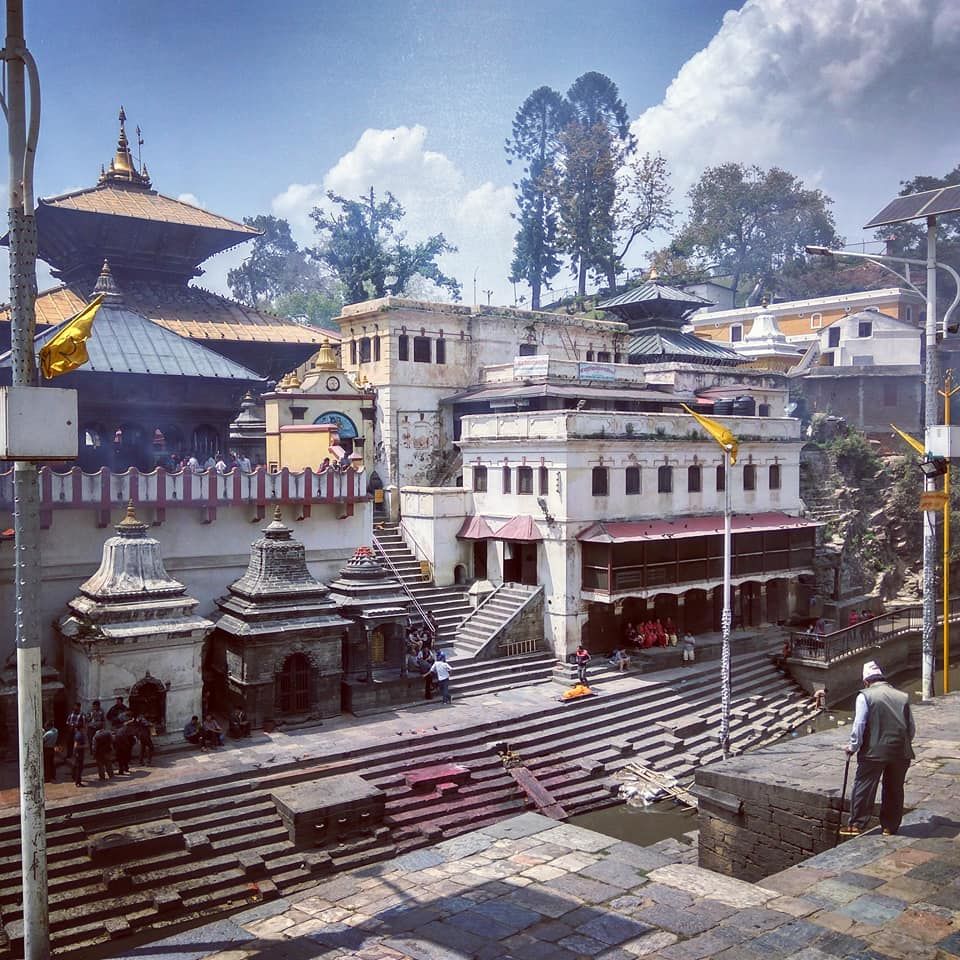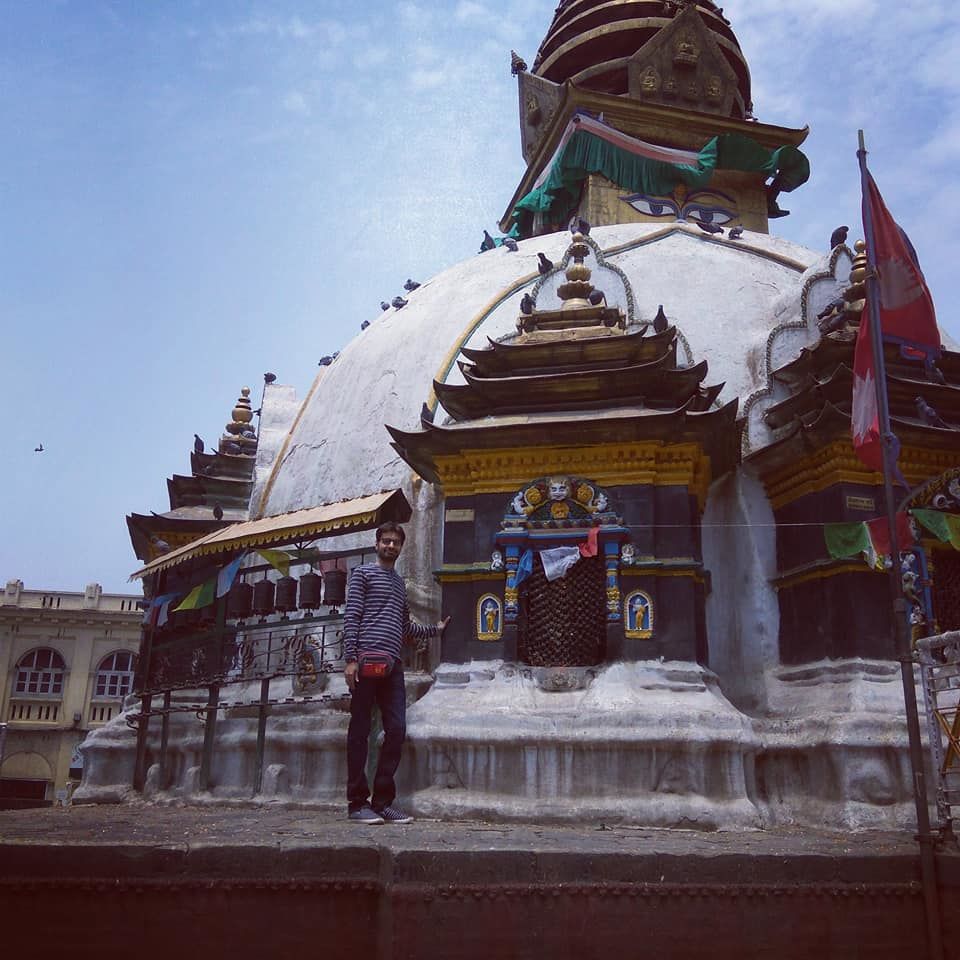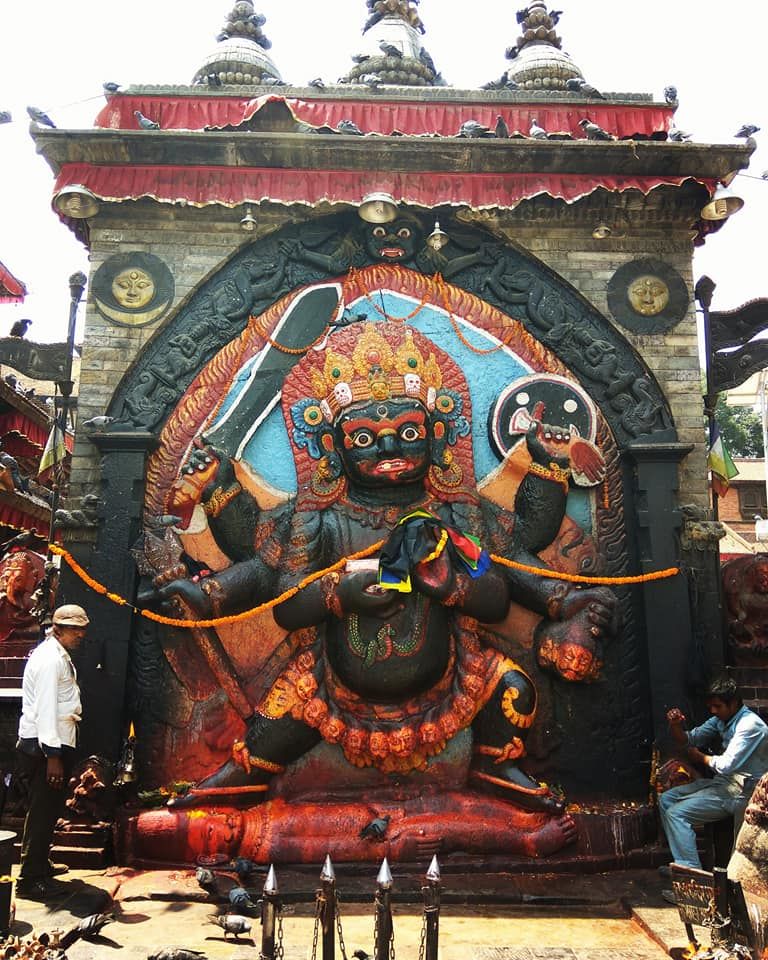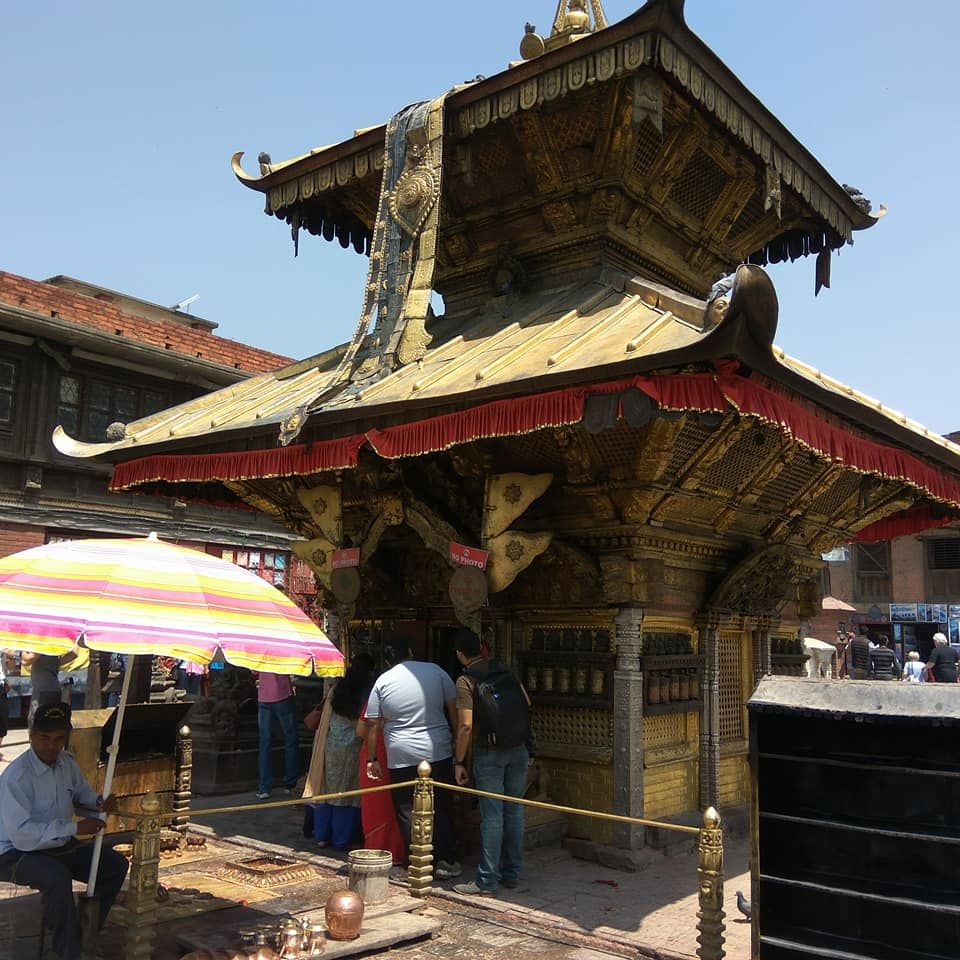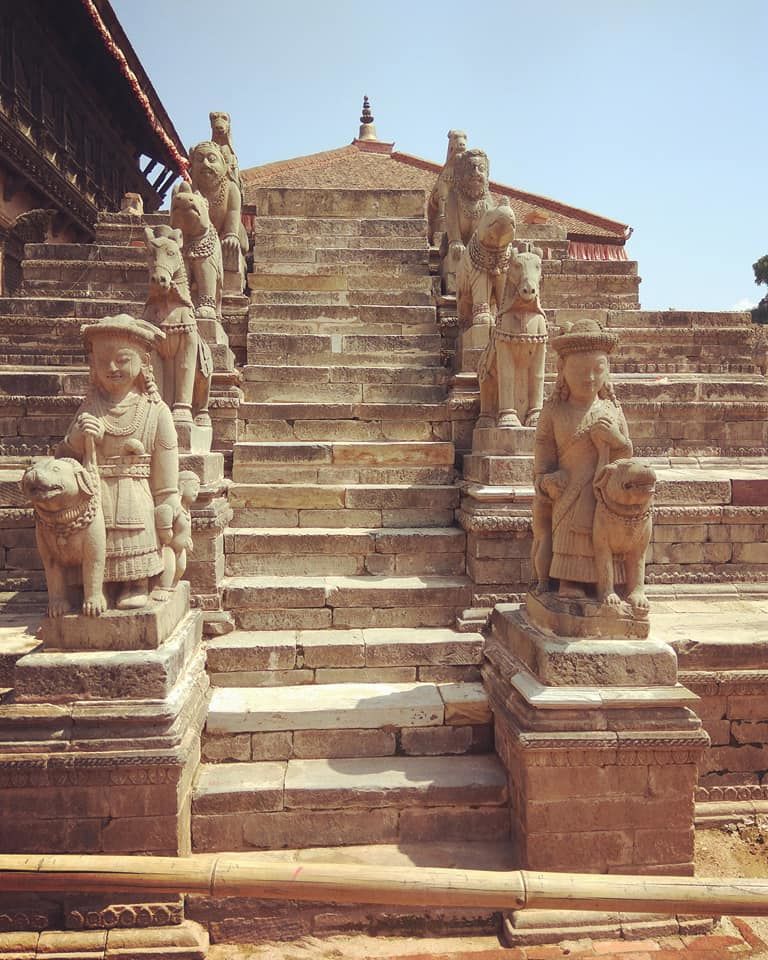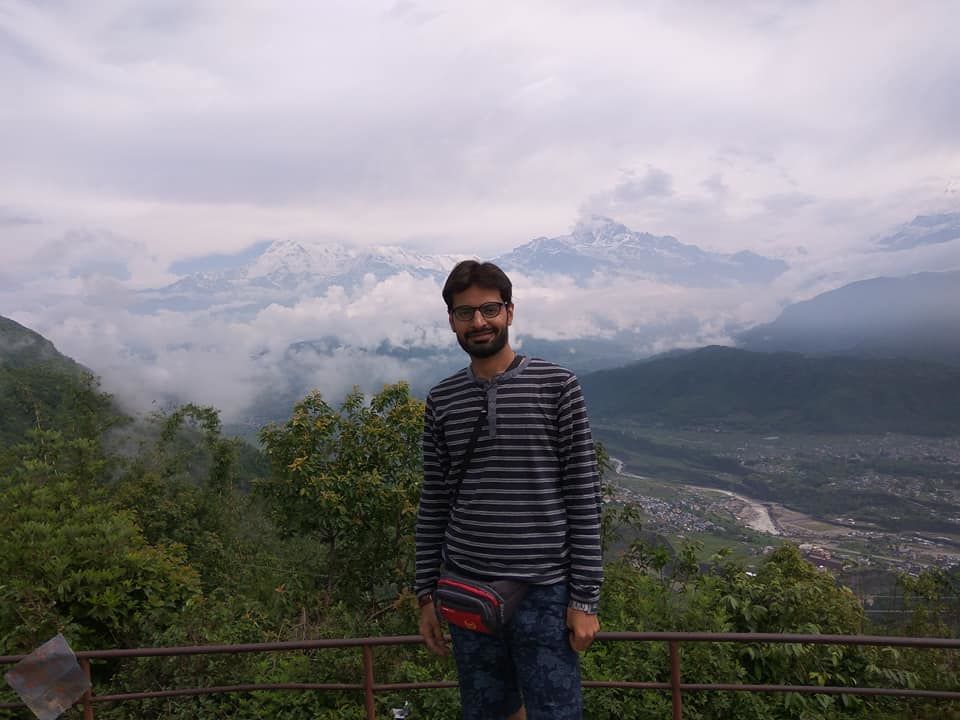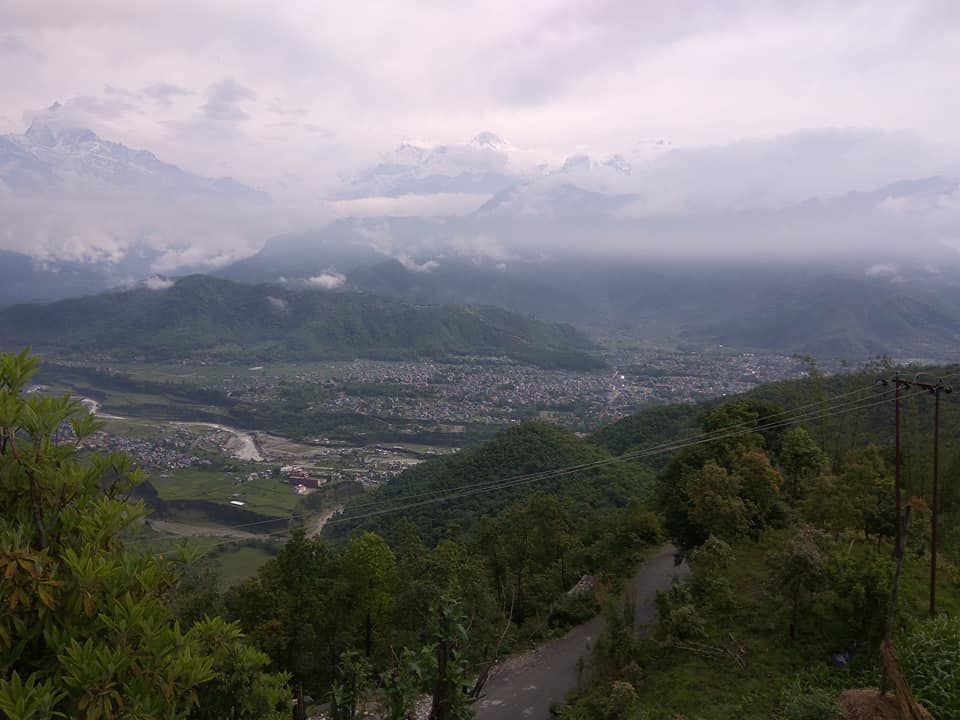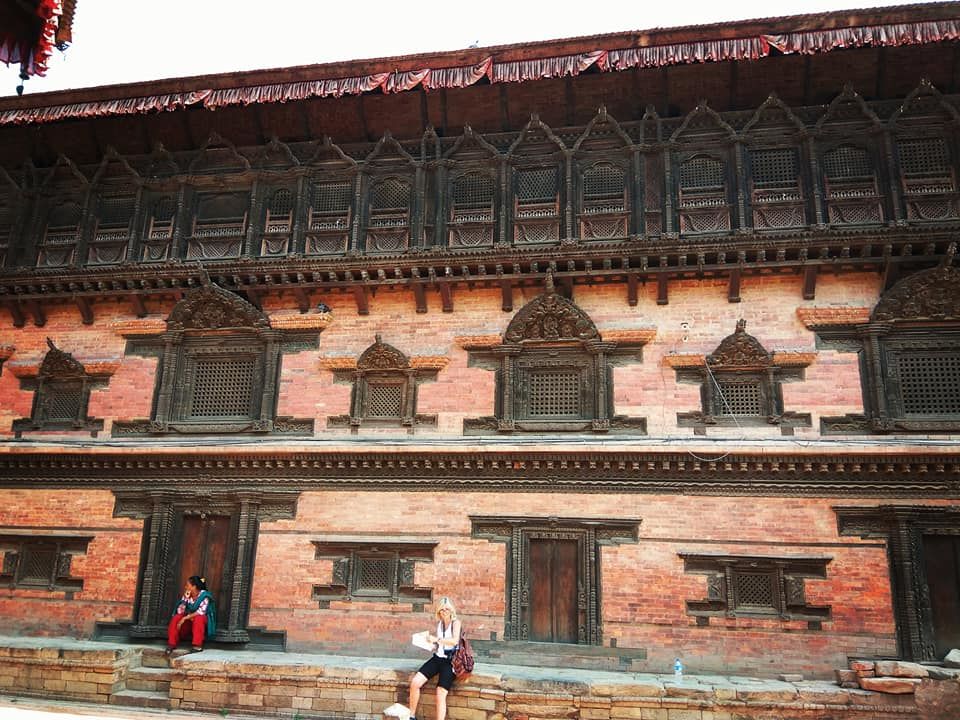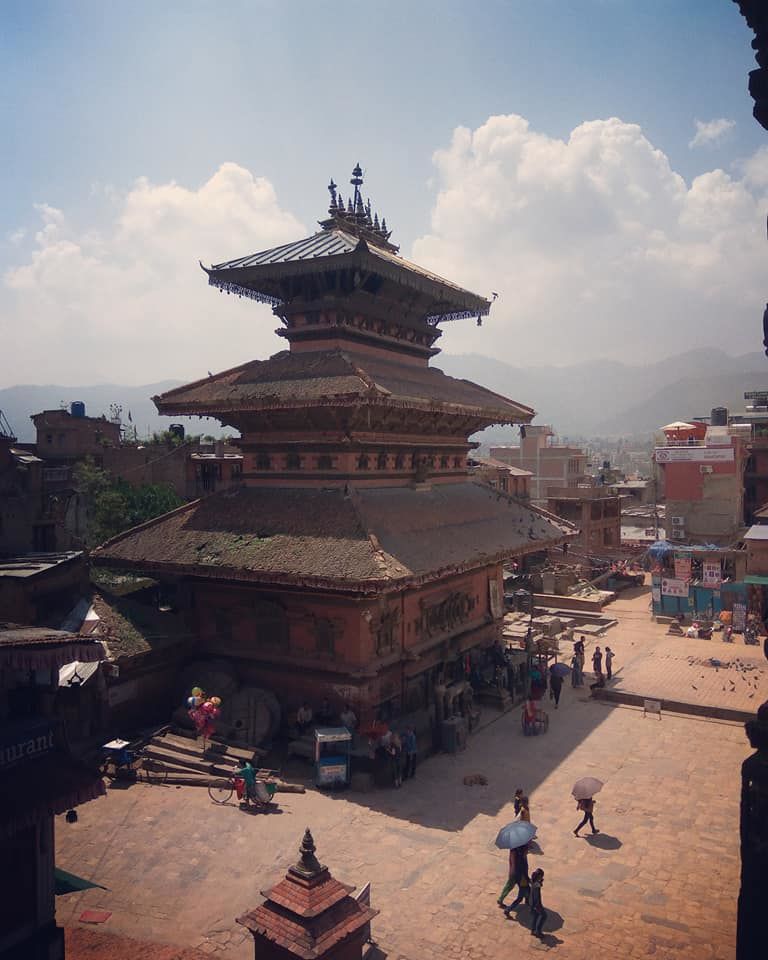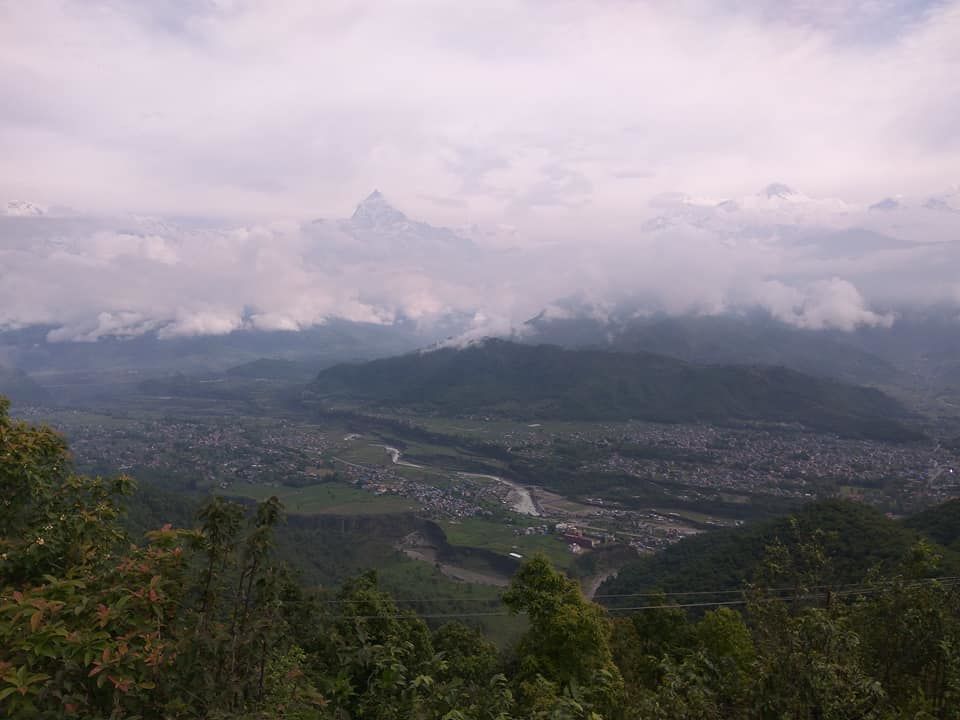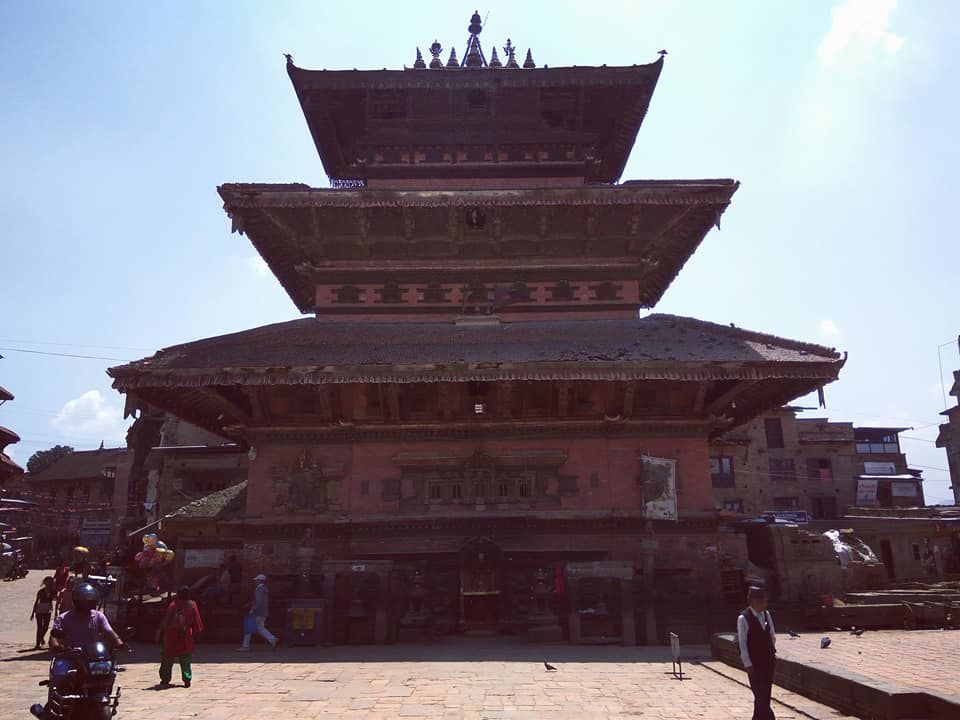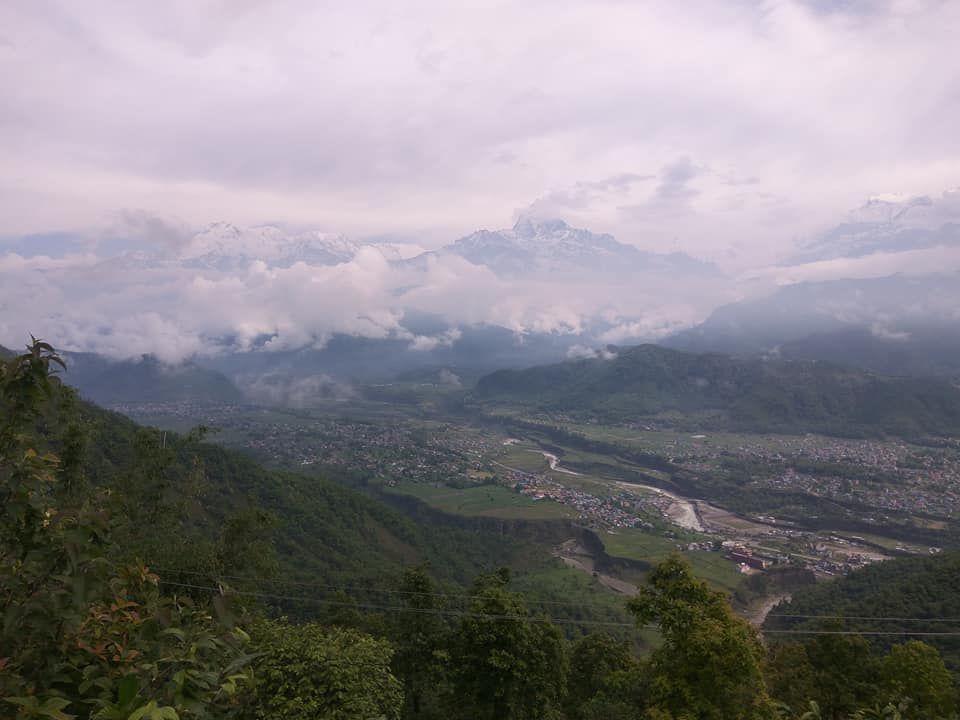 Pokhara: Pokhara is every travellers hot favorite destination, Visit to Nepal is incomplete without visiting Pokhara and it's my personal favorite destination too. Pokhra is a small town surrounded by lush green scenery, breath taking mountains, fresh air, wide open views of lake Fewa and beautiful decorated cafés, bars and plenty of restaurants. It's pleasure to take a walk in the streets of Pokhra and have some chilled beer near Fewa Lake and enjoy the sunset. Pokhara also acts as a gateway to the Annapurna mountain range.
Pokhara is also famous for river rafting, paragliding and plenty of options for trekking. You can spend your morning or evening near Phewa lake and do some meditation and yoga.
How to reach Pokhara: Pokhara is 205 kms away from Kathmandu. You can get many buses from Kathmandu. The buses are very comfortable with Air Con. I paid 800 NPR from Kathmandu to Pokhara and the bus was really comfortable. The distance is short but due to hilly terrain, the journey takes 6 to 7 hours. Apart from that, driver will stop the bus for halts, you can have some snacks and drinks. If possible, take bus in the morning and enjoy the scenery from your bus window as I heard some bad reviews about night journey from other travelers. Be safe!
Must things to do in Pokhara:
Hiking to The World Peace Pegoda
The world peace pagoda is also known as Shanti stupa. It is a Buddhist monument, from the top, it gives mesmerizing view of the city and lake. There are several ways of getting there. An easy way is to take a boat from any of Lakeside docks and then short 20 minutes hike up the hill. Bring some water bottles with you and some food so that you won't be dehydrated, specially if you are traveling in summer. Another way to get there is, you can walk towards the dam side and you will find a trail, just pass it. It is bit long and you will reach there through the forest. Personally I took a boat and I did hiking. On my way, I met one family from South Korea so I got their company and we did hiking together. Once you will reach to the top you will see the splendid view of the city and lake. You will find few cafes there so you can relax and enjoy the view.
Paragliding: Paragliding will be an unforgettable part of your journey. It gives amazing view of Sarangkot, fewa Lake, hills, lush green meadows, sheeps etc.
It will approximately be for 25 minutes and the cost would be 97$ per person. (As of 2018)
Stroll at lake side:
There are so many cafes, bars , restaurants and souvenir shops in Pokhra. If you want, you can buy some souvenirs for your friends and family. You can take a cycle on rent and enjoy the evening. Do boating or take some beautiful photos. Taste traditional Nepalese Thali at Thakali Kitchen. I would recommend you to take a walk rather than taking a cycle because walking is the best way to explore new places.
Visit Varahi Temple:
The Varahi temple is also known as 'The lake temple'. It is situated on a small island in lake Phewa. It is a temple of goddess Durga worshipped by Hindus. It is a beautiful place to spend your both evening or early morning. You can read your favorite book too, there are few places where you can lie down and read, but yeah do not forget to bring you own mat. You can easily reach to this temple by a small boat from Phewa Lake.
Sarangkot: Sarangkot is the most popular tourist destination from where the tourists can enjoy the great view of the Pokhara Valley and the magnificent view of mountains. Sarangkot is only 5 kms away from (Lake Side) Pokhara and the highest view point at 1592m high for Sunrise and Sunset view over the snowy peaks.
It was my last night in Pokhra and it was raining a lot. Next day I wanted to go to Sarangkot and I was desperately wanted the rain to stop as i really wanted to see this beautiful place. Locals told me that i can enjoy the sunrise if the weather is fresh and sunny, and I was lucky, rain had stopped at midnight and in the morning I was all set to go with my cab. (I booked a cab to reach to Sarangkot)The driver was very humble and he was telling me some interesting stories about the place. After 30 minutes drive I reached to Sarangkot and when I saw the view, it was really a view to die for. I was spellbound. Lush green meadows, giant and mysterious mountains, fresh and sunny morning. The sunlight on mountains was amazing, the mountains looked golden in colour. You can take plenty of pretty photos and enjoy the view. After spending half and hour I went back to my hostel because 'Bandipur' was waiting for me.
Gupteshwar cave (Mahadev Temple) : Gupteshwar Cave is located close to Devi's Falls on the other side of the World Peace Pagoda . The Gupteshwar Cave is Nepal's most famous cave and dedicated to Lord Shiva. Somewhere you will find big space to walk and somewhere just some small passages where one has to crawl on all four limbs. The entrance cave is nicely decorated by statues and you will not feel as if you have come to visit some cave by seeing the entrance. But as you proceed and enter the cave, you will be pleased to see a natural cave inside the mountain. Inside the caves there are lights but at times it's too dark so I would recommend you to bring your own torch and mind your steps as well because the rocks are wet and slippery. The cave is quite long and at the end of the cave you can see the Devi's fall from the slide between the rocks. It's real wonder.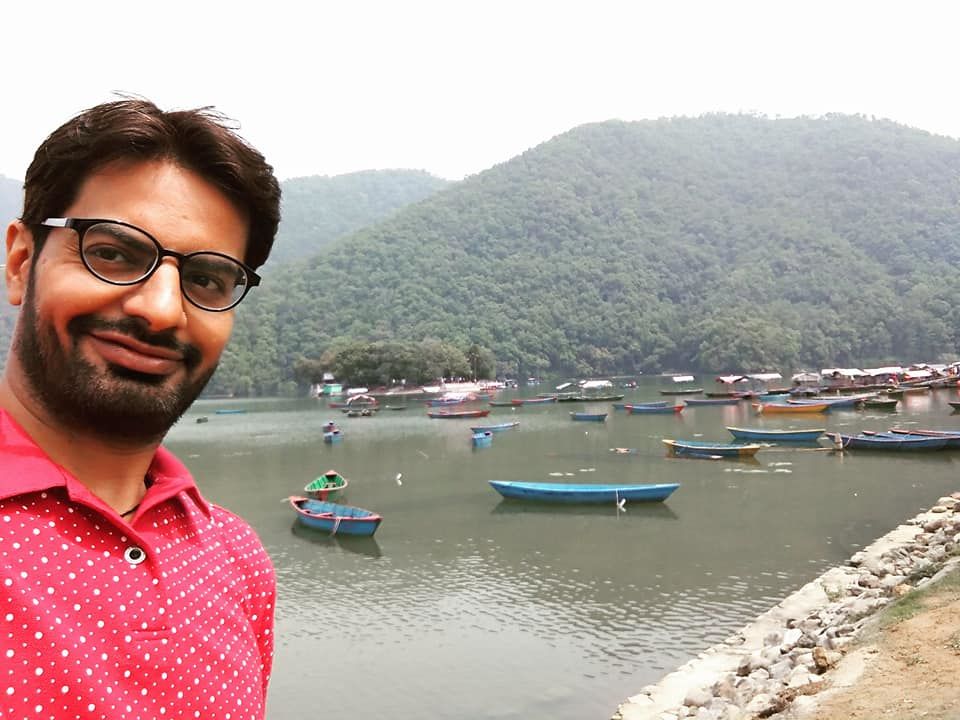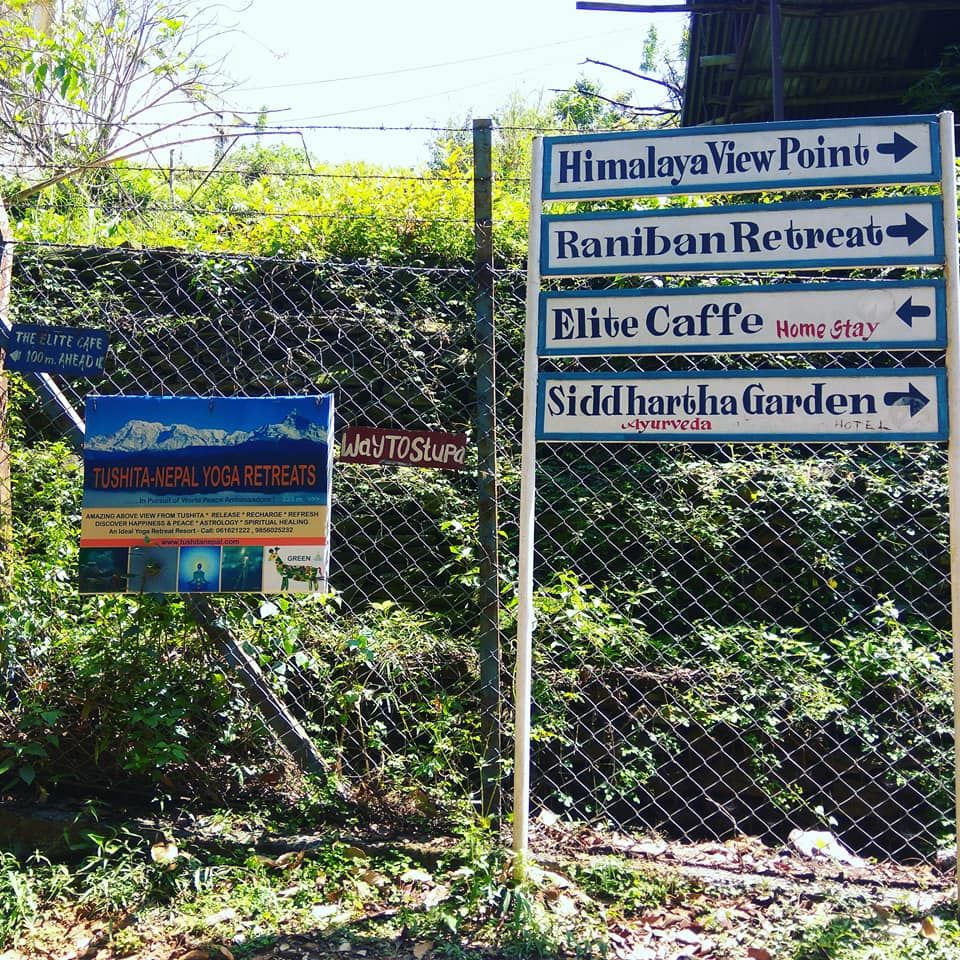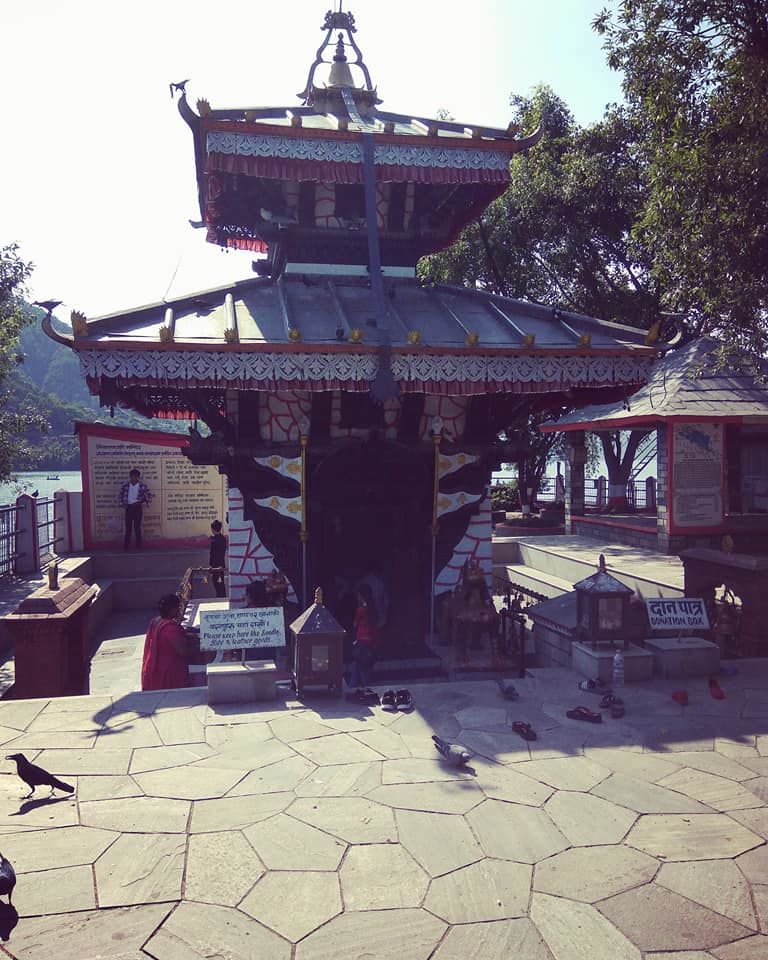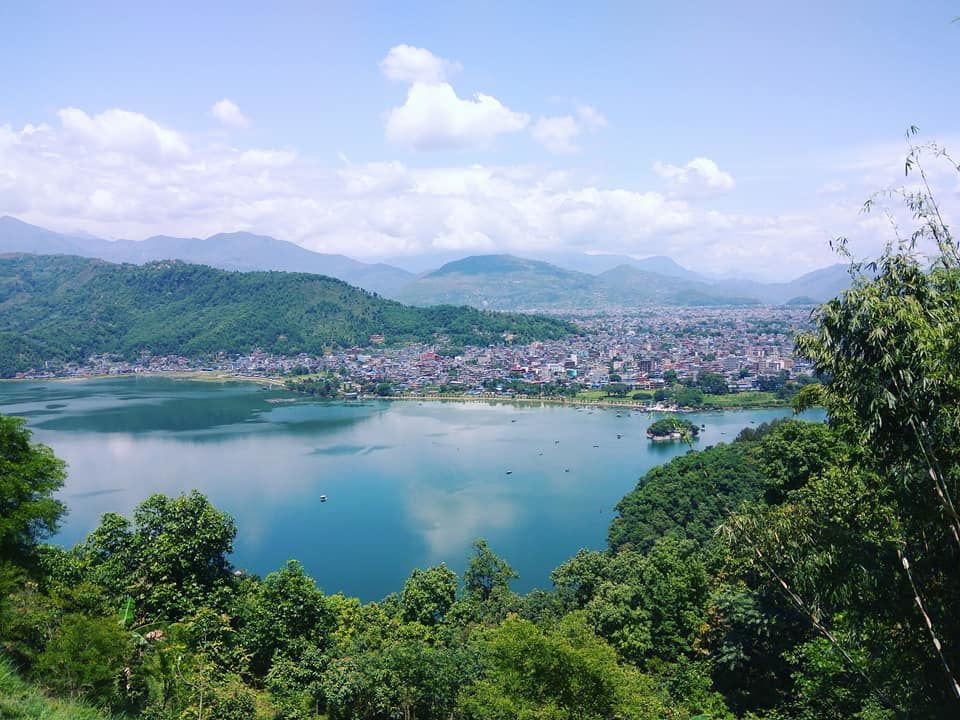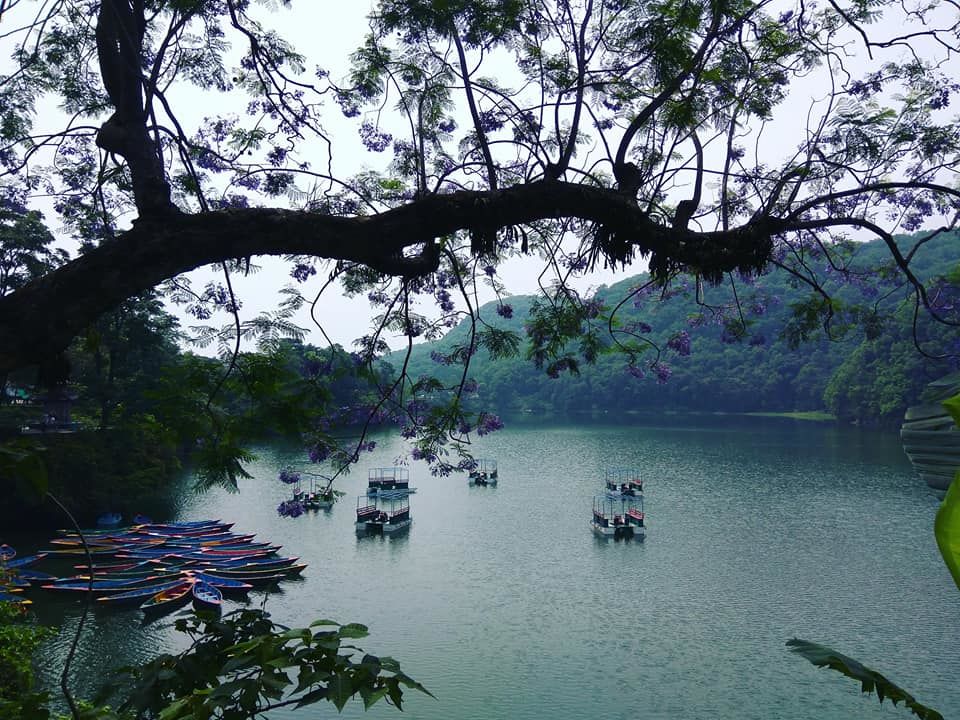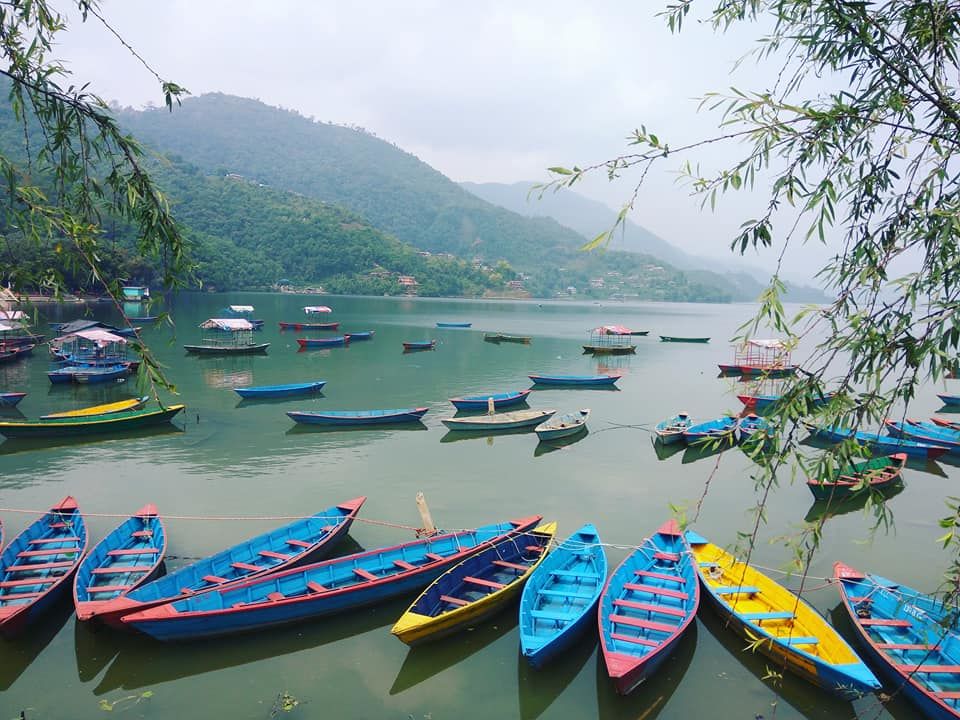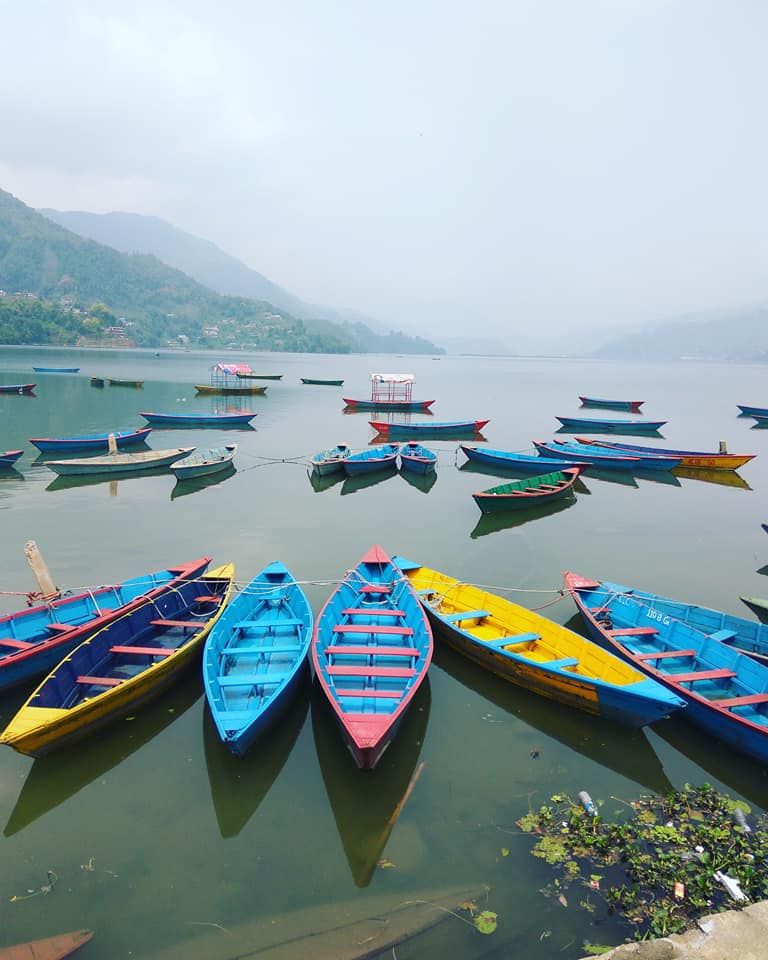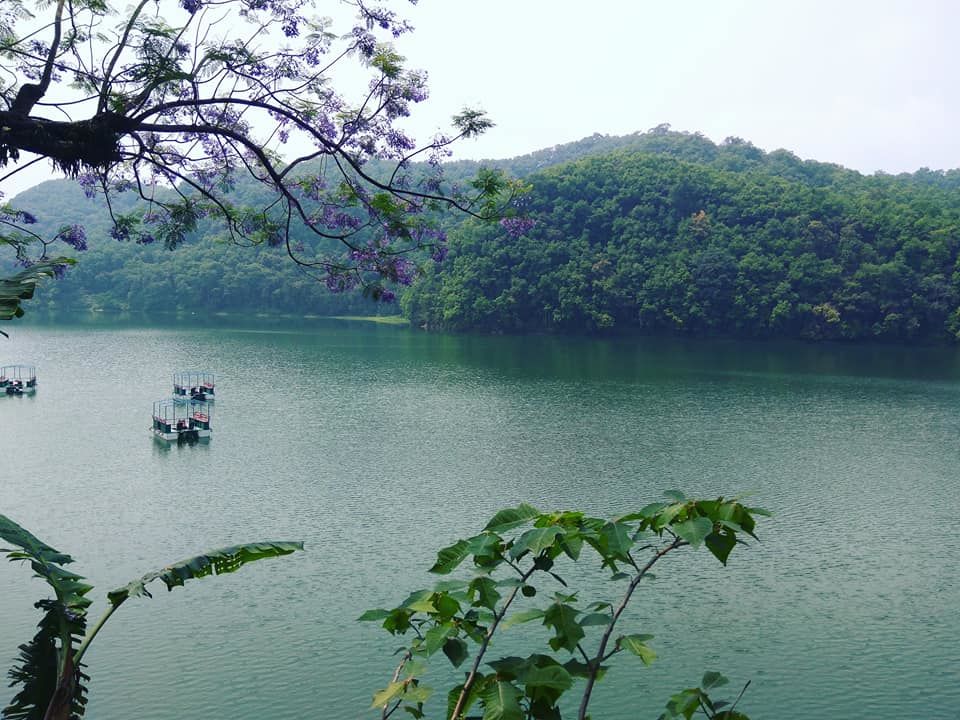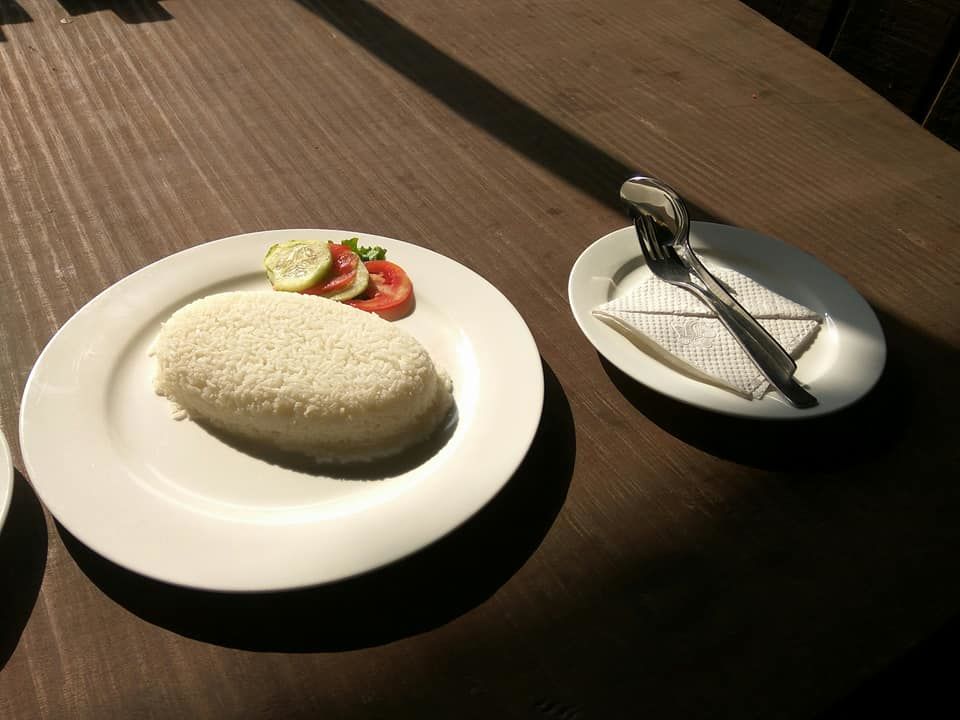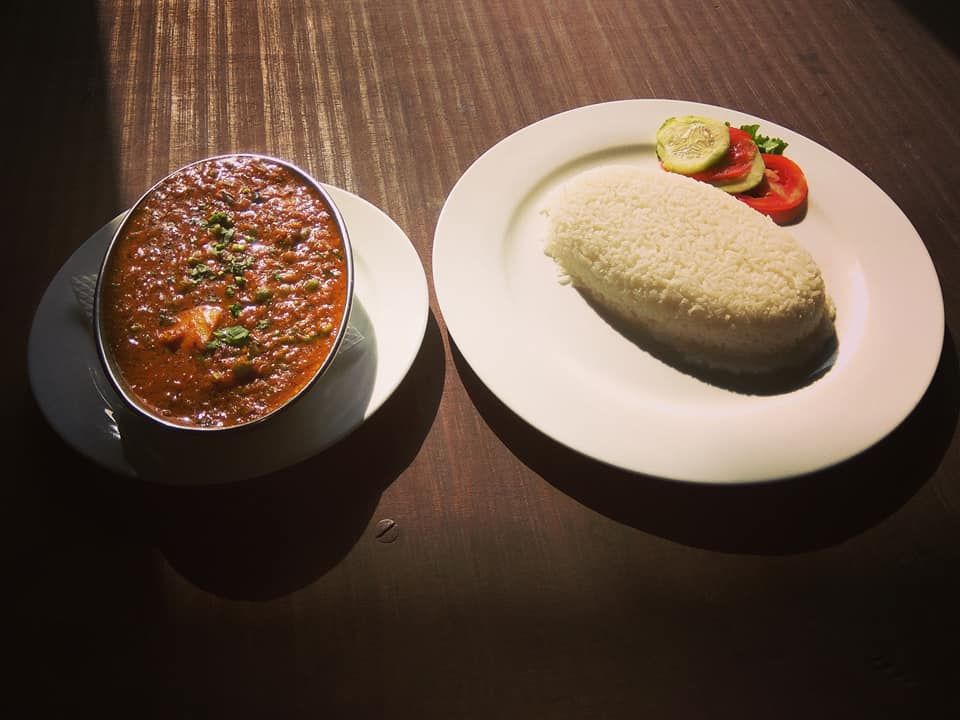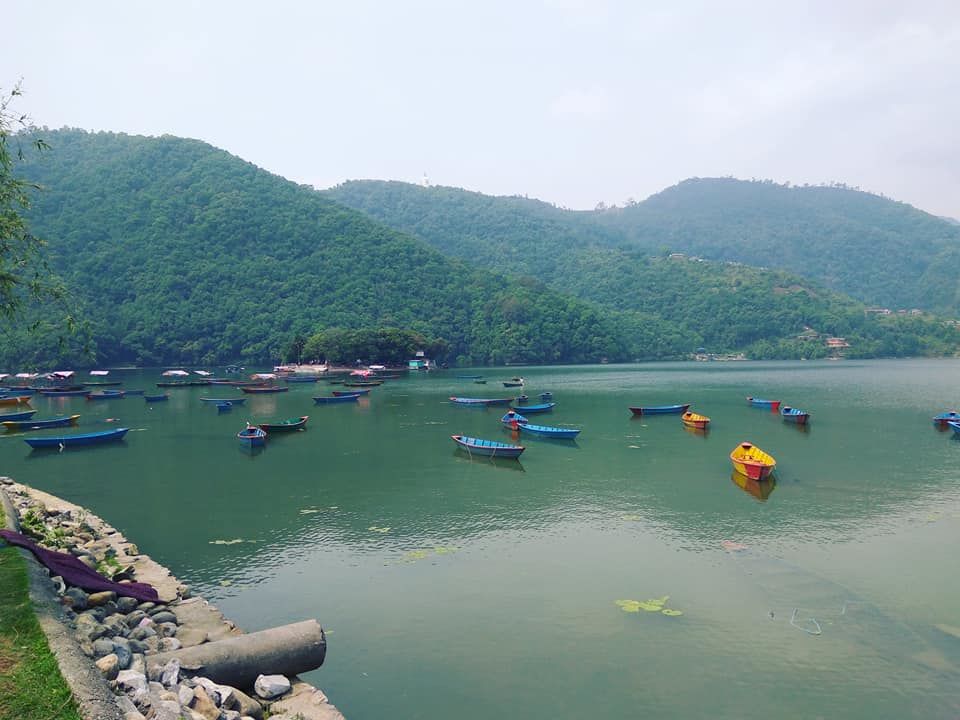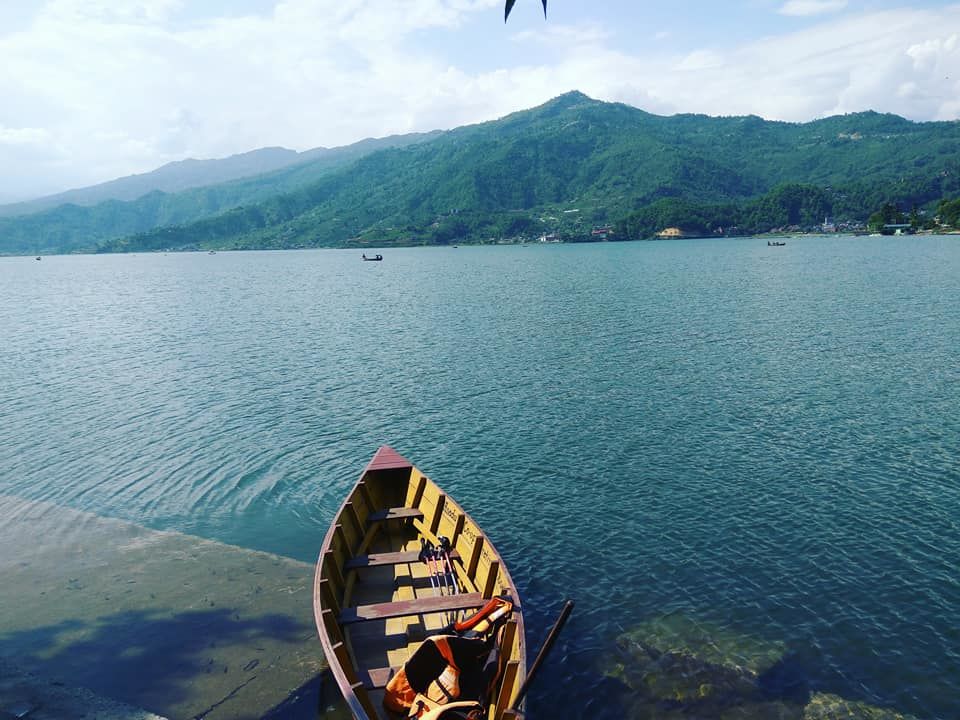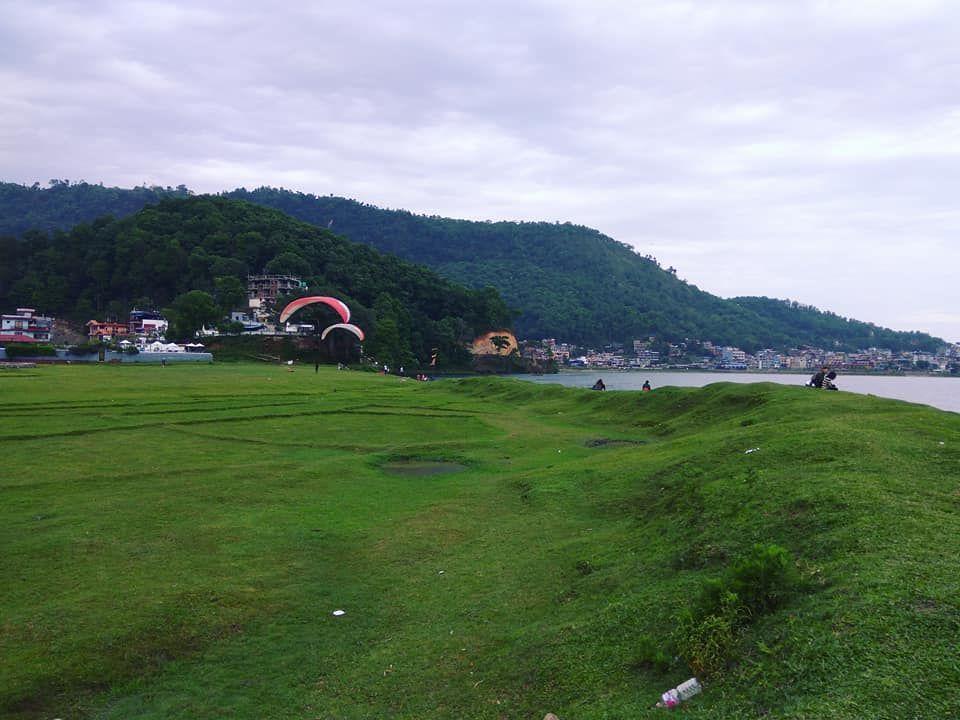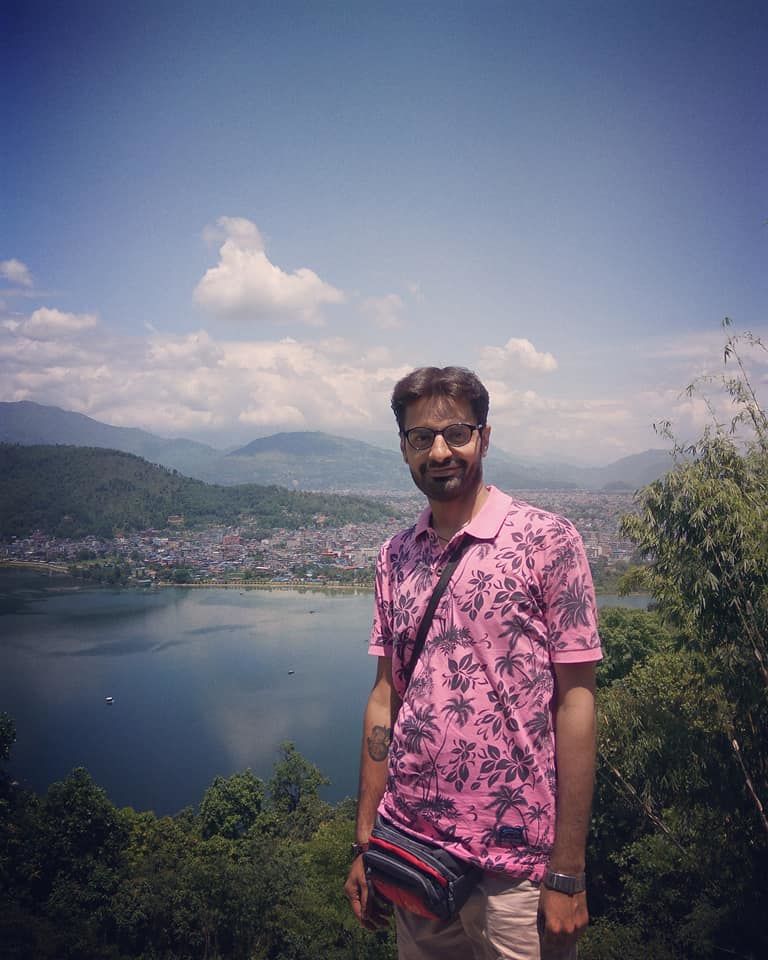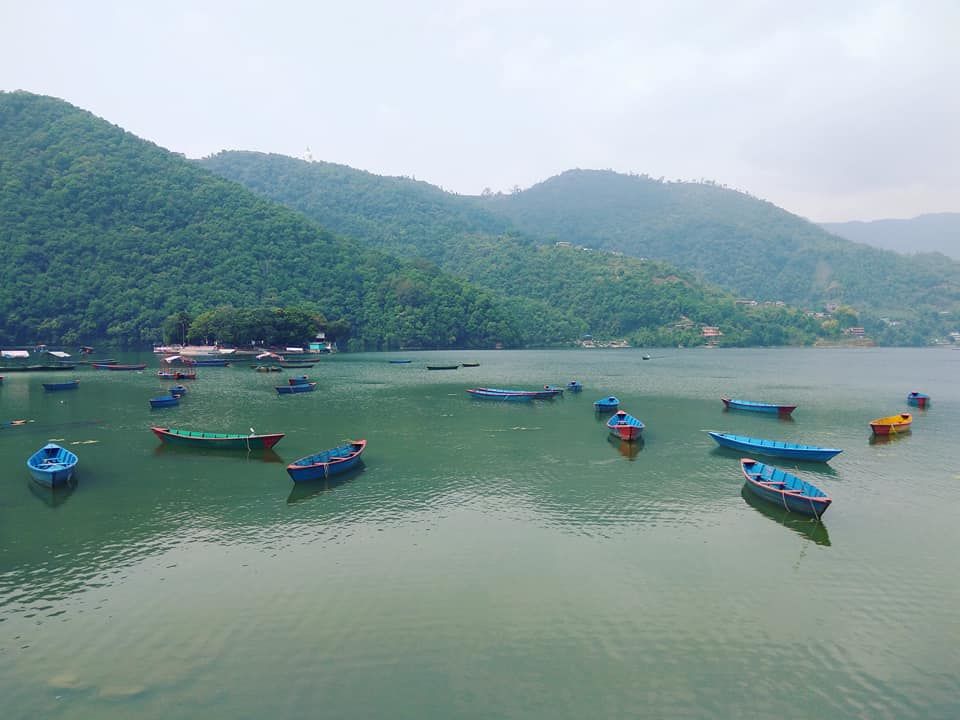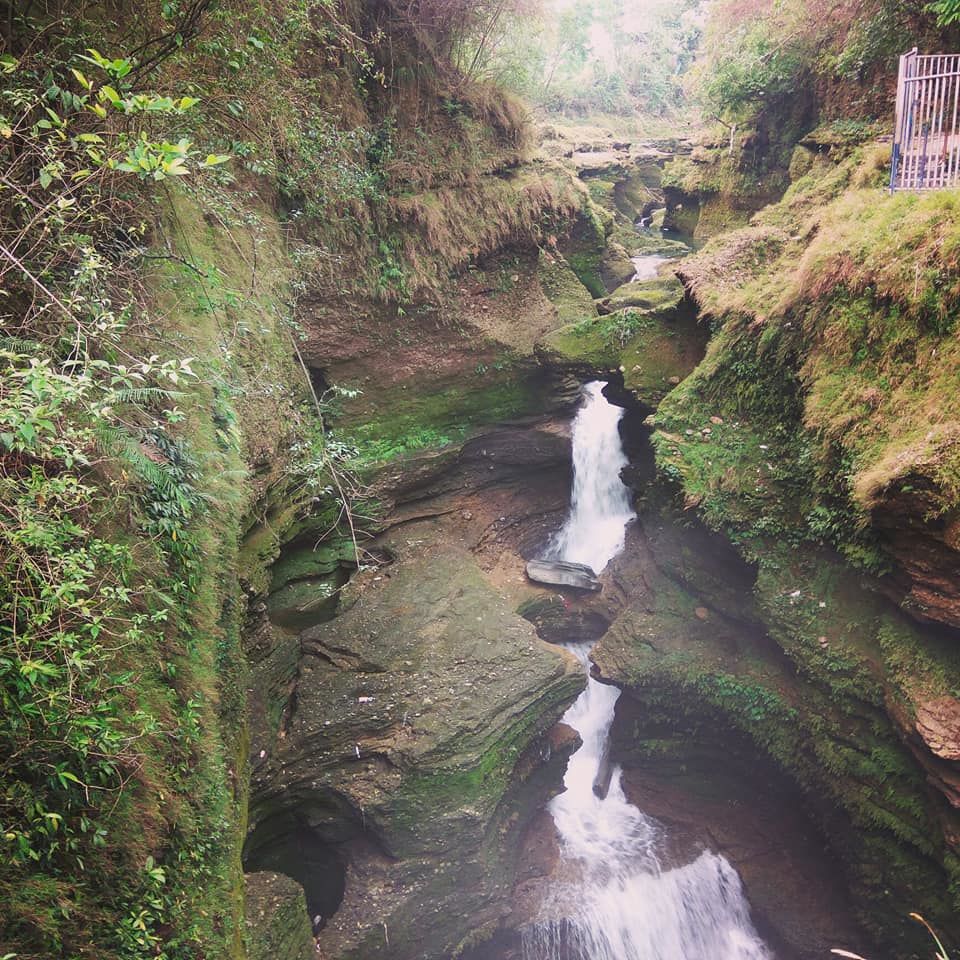 Bandipur: Bandipur is known as 'The queen of hills' too. You can't get direct bus for Bandipur from Pokhara or Kathmandu. I preferred to travel to Bandipur from Pokhara. First you have to take a bus from Pokhara to Dumre which takes one hour and thirty minutes. From Dumre you will get many buses and private taxis after every 15 minutes. Once you reach to Dumre, Bandipur is just 30 minutes away. On the road, you will see spectacular views of mountains and lush green scenery.
Bandipur offers a breath taking view of the Himalayan range. Apart from the lovely views, the town has some amazing 18th century architecture, beautiful temples, souvenir shops and cafes. Bandipur is a wonderful example of traditional Newari culture as well. In this small town you will feel the serenity and joy, just few days away from the hustle bustle of the capital city of Nepal. I reached two days late in Bandipur (from Pokhara) due to election in Nepal, it was strike of all public transportations. I had to go back to my hostel again and I stayed two days more in Pokhara, I definitely enjoyed as I fell in love with Pokhara. If you are travelling during election time then be careful.
Things to do in Bandipur:
Bandipur Bazar: One of my favorite place in Bandipur, specially in the morning. It's a pleasure to walk slowly in Bandipur bazar. Have some delicious breakfast in café and observe the locals. Visit some souvenir shops. In Bandipur everything goes so slow, like time has stopped for a while. Bandipur Bazar is filled with beautifully decorated houses, you will be amazed to see the beautiful house carvings of ancient Newari architecture. Locals are very humble and cheerful.
Thani Mai Temple Viewpoint: Thani Mai Temple is situated on top of a hill and it's very easy to reach from Bandipur Bazar. From the top of the hill you will get a fantastic view of sunrise and sunset. You will find some beautiful structures and historical art work as well. If you are visiting during the month of December to March, you will see an incredible 360 degree view of the city from The Gurungche Hill.
Khadga Devi Temple: Khadga Devi temple is one of the oldest temple of Bandipur. It is dedicated to the sword of the 16th century King of Palpa Sen and believed that the sword is a gift from Lord Shiva. The temple is located at a high altitude so travelers can see a spectacular beauty of this small town. You will see magnificent view of Himalayas if the day is sunny with clear blue sky. Do not miss to visit this place, it's definitely worth to visit.
Siddha Cave: Siddha cave is the biggest natural cave in Nepal and though the entrance is small but the cave is gigantic form inside. The cave contains things like shivalinga, seashells, flowers, various hindu gods face structures etc. The cave is downhill and it takes one or two hours depending upon your pace. Inside the cave it is damn cold so it is necessary to wear full sleeve shirt or jacket (Specially if you are visiting in winter season)
Ramkot: After Sarangkot (Pokhara), Ramkot is the perfect place for paragliding lovers. Ramkot is just 30 to 50 minutes away from the east part of Bandipur Bazar. You will enjoy paragliding once you are hundreds of feet up in the lap of nature surrounded by the hills, fresh breeze, deep forest and mind blowing view of mountains with lush green scenery. There are some shops in Bandipur bazar where you can book your paragliding session easily.
Chitwan National Park: Due to hilly road, it takes five to six hours by bus from Kathmandu to Chitwan National Park. Chitwan National Park is known as a popular safari destination. This National Park is a world heritage site and situated in south central region of Nepal. If you are animal and wildlife lover, then this is perfect place for you in Nepal. Jungle safari and canoe boar riding are simply awesome. Chitwan is home to Tigers, Rhinos, Elephants, Jackals, Leopards and many beautiful birds. Spend at least two or three days exploring Chitwan National Park. Do trekking in lush green jungle (it's better to hire a guide) and find some rarest wildlife animals.
Conclusion of my first solo adventure: No doubt it was an amazing experience. I realized how to arrange all the things on my own. How to adjust myself when situation is not in my favour. I became more humble and extrovert. I explored some beautiful parts of Nepal and who made my trip memorable is, the people from different parts of the world, whom I met in different hostels, on the roads, in public transports etc. We went for dinner, for drink, for hiking, we shared our travel stories and some other things about life. As my Nepal trip was about to end and I asked myself 'where next'? And my mind said 'Singapore' and I booked my ticket for another adventure. Stay tuned for my next adventure! I read somewhere 'TAKE ONLY MEMORIES, LEAVE ONLY FOOTPRINTS' and I am taking lot of memories with me.
Have you ever travelled solo?