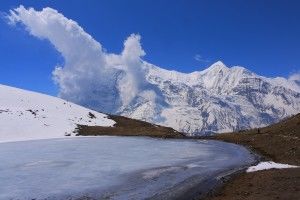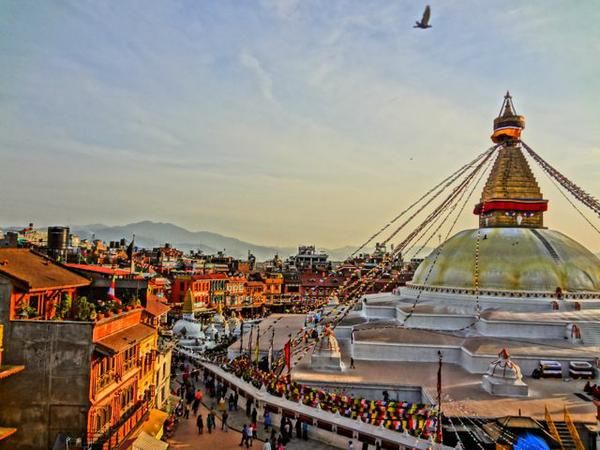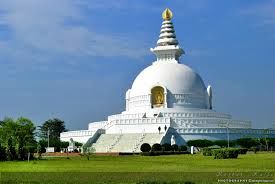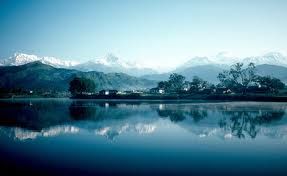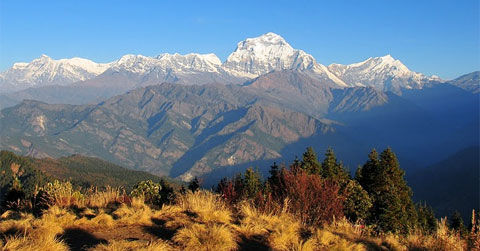 Our time in Nepal was made special by the wonderful people and incredible views. The country has eight of the ten tallest peaks in the world and some of the most challenging hikes and treks in the world. And we hiked quiet a lot of it.
Our hike up to Sarangkot from Pokhara started at 884 m at the lake and went to 1590 m at Sarangkot. It was about 4 hours uphill but the views at the top and the sunrise the next day were worth the laborious climb. My hiking abilities were a bit of a concern after I had some trouble on our third day hiking in Tansen but I did GREAT! Guess all of our walking in the last eight months and the practicing around Pokhara really helped. And not to mention the scenery on offer. It just keeps you going!
Our first month in Nepal was spent trekking to Poon Hill, walking among Tiger tracks, seeing Rhinos from a jeep safari in Chitwan National Park, and exploring small towns like Bandipur while picking up some Nepali words and making friends.
We hiked for three days in Tansen after recommendations from GETUP Palpa and the City View Home Stay. Tansen is not touristy and filled with friendly locals who taught us Nepalese. I learned to say, "Malai ek cucur Momo dinus" which made for many laughs as I was trying to ask for "one chicken momo please," however, 'cucur' means dog and 'cucura' means chicken. OOPS!
In Pokhara, we walked through the jungle escorted by army guards (safety measures) to the Peace Pagoda for a phenomenal view.
Pokhara is a hot-spot for paragliders and recently played host to a Russian Paragliding contest. With plans for constructing a new international airport in Pokhara within five years in place the future for Pokhara as a paragliding destination with beautiful views of the Annapurna seems bleak. So, you better move Nepal to the top of your list and paraglide in Pokhara while you can!
In Chitwan National Forest, we went for a morning jungle walk. We saw Tiger-tracks as well as Rhino and Elephants footprints, Rhino scat, and we even saw a Peacock fly! A rare sight, we were told. A Blue Kingfisher flew by us and we saw Barking Deer, Monkey and two Rhinos in the morning walk. So, if you love wildlife, Chitwan National Forest is well worth a visit.
It was hard to leave Nepal after our wonderful three weeks there. We enjoyed the many mountain treks, the beautiful lakes, the wildlife in Chitwan, the ancient cities around Kathmandu and speaking at the Nepal Tourism Board for a Reader's Club Event. Nepal has something for everyone–Mountains, Jungle, Trekking, Ancient Squares, UNESCO Sites, and more!
The Nepal Tourism Board slogan that once is not enough for Nepal is definitely true! We are already planning another trip to experience what we missed this time!