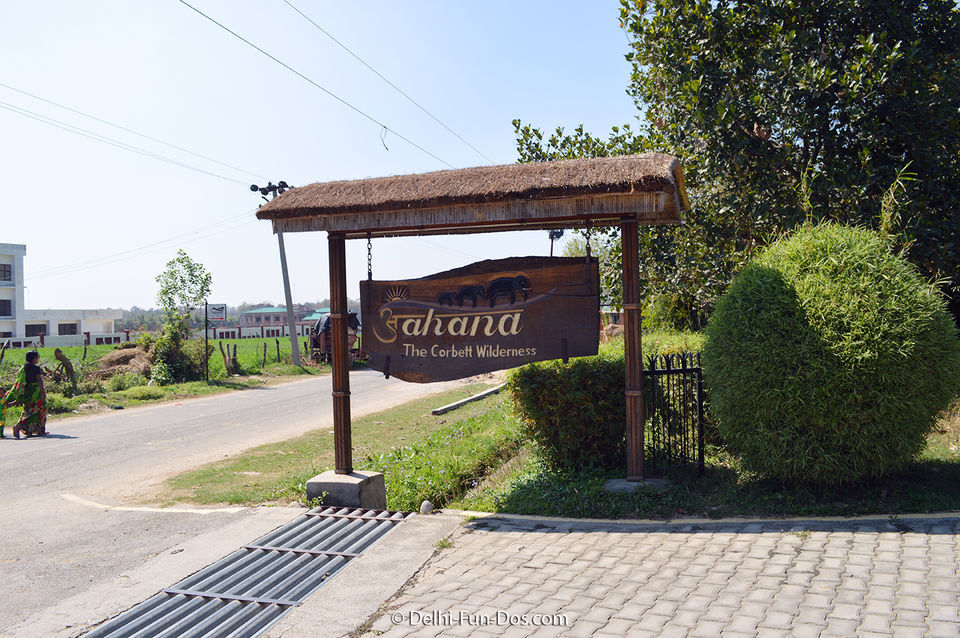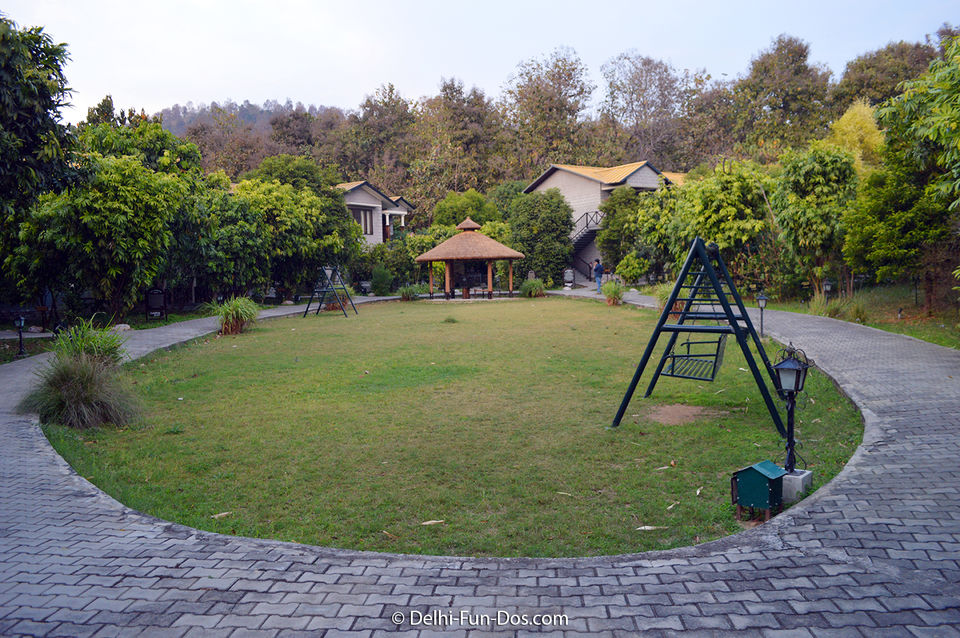 We were at Aahana The Corbett Wilderness, a Resort and Wellness Centre to handle our post Holi guilt. With the Jim Corbett Tiger Reserve as its backdrop, Aahana provides a wide range of experience that vacillate between luxury and responsibility.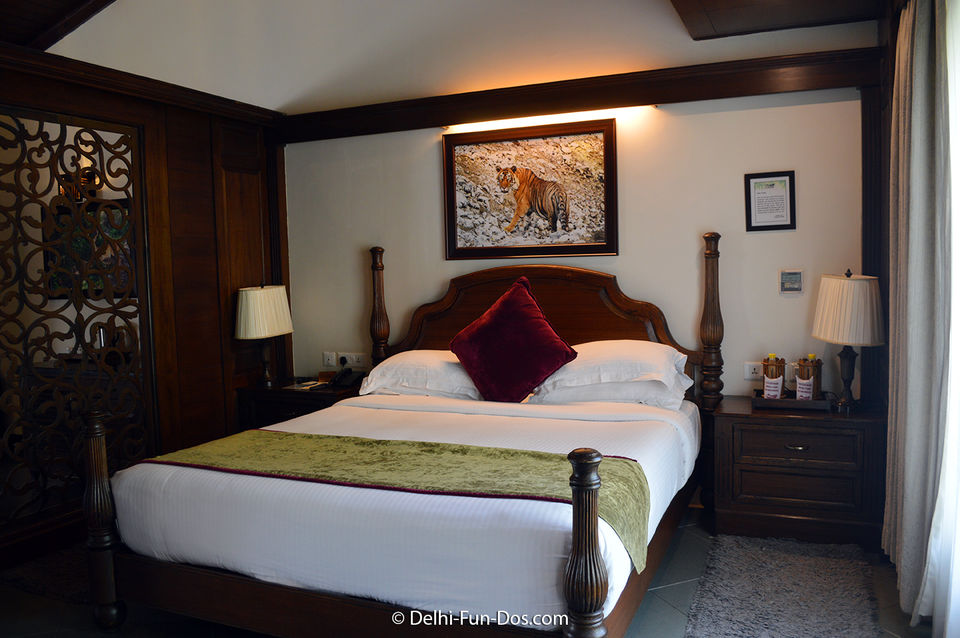 Aahana is a luxury resort. It is a lavish property sprawling over acres with villa style structures. The rooms are beautifully done up with Victorian wood work – we actually had a coat hanger stand in our room!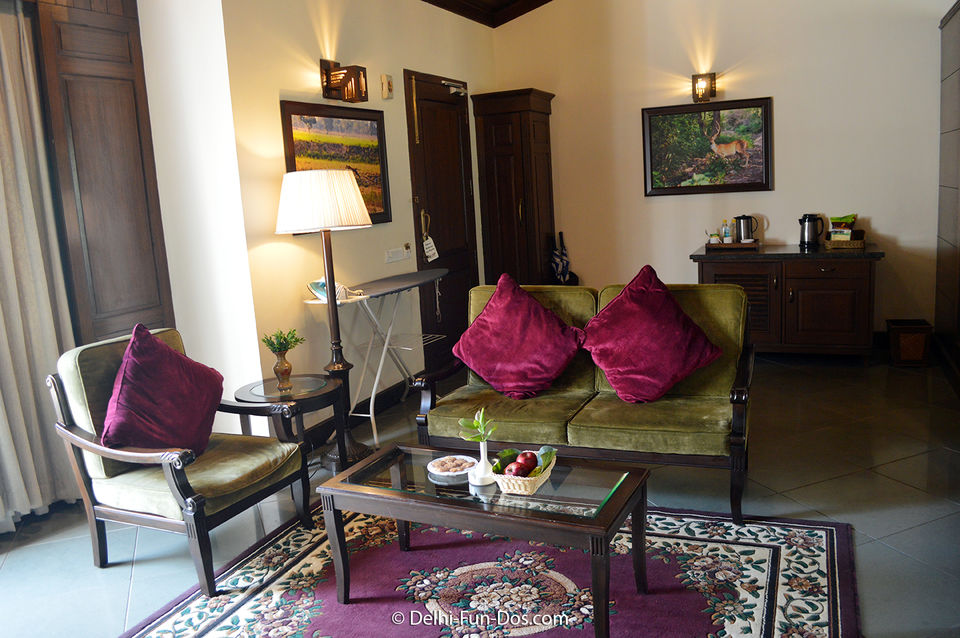 A separate sitting area, small pantry and mini bar and a fancy bath tub hand inlaid with stone chips was sheer decadence.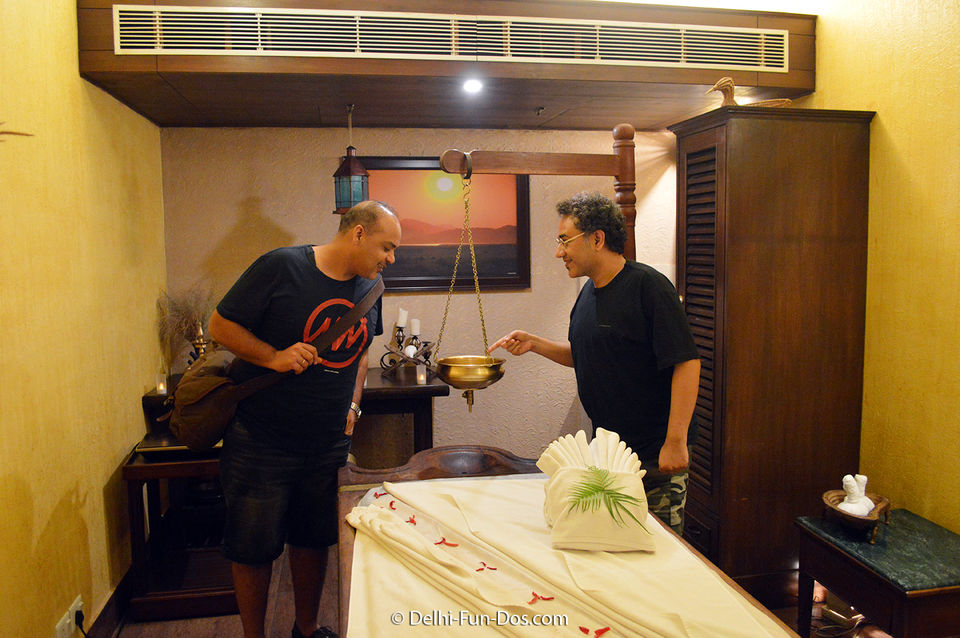 But there is more to Aahana than a fancy stay. This is a wellness centre which takes us back to basics. Ahaana has qualified naturopathy doctors who practise a combination of Ayurveda, Panchakarma cleansing processes, western spa and a multitude of therapies to treat problems.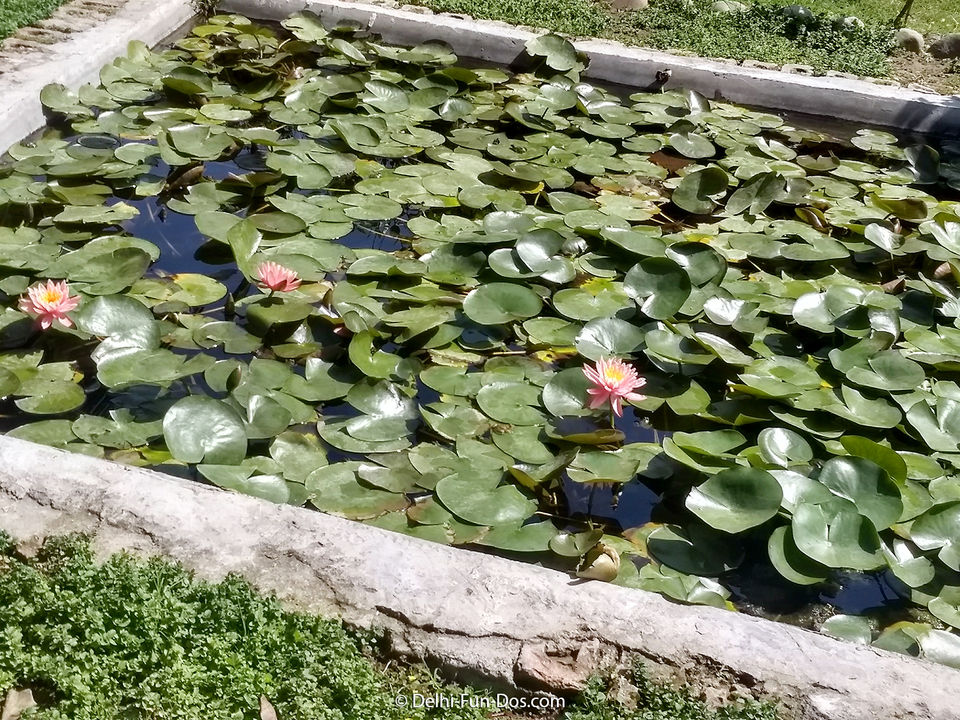 The therapy rooms, amidst lush greed surroundings, were beautifully done up with traditional furniture, sparkling Kerala style brass ware and fresh flowers and leaves. Their fragrance lingered in the air.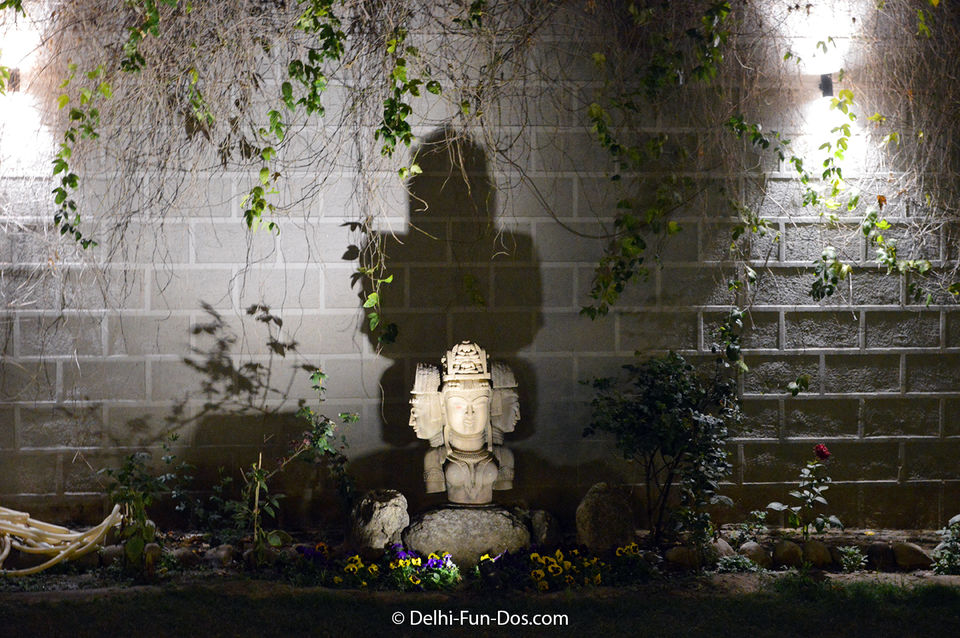 Given the hectic lives we lead in the NCR, we wanted some de-stressing sessions that started with Sarvanga Abhayanga. This was an Ayurvedic body massage to relax the body and strengthen the muscles. We were administered a deep tissue message thereafter. The intent was to release stress from the muscles and clear chronic muscle tensions. The sessions were followed by a relaxing steam bath.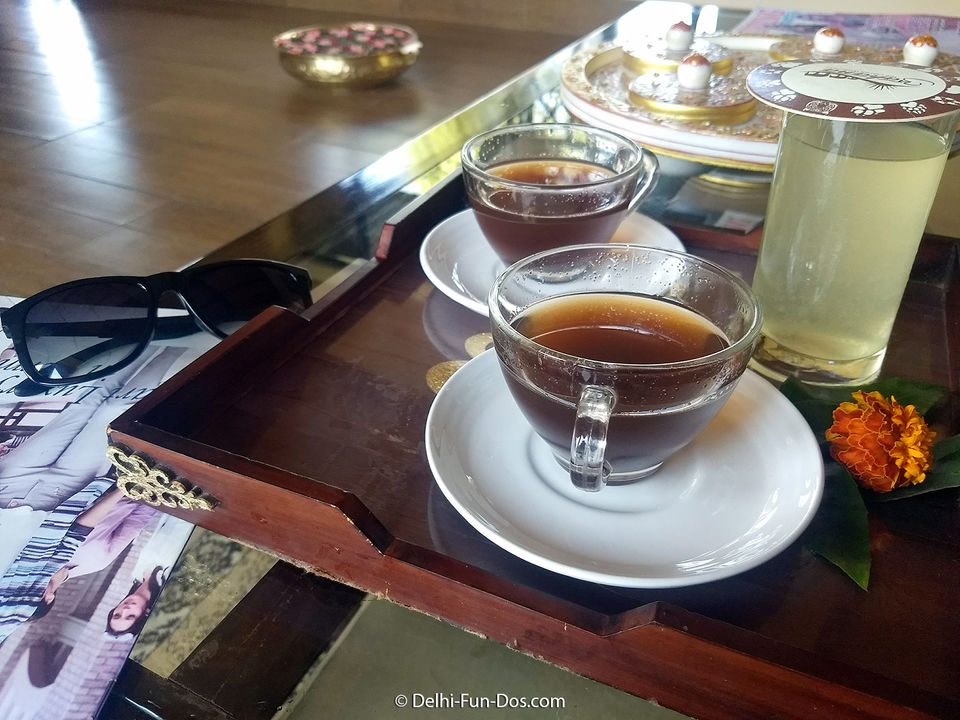 We were half asleep by then and the herbal tea and honey lemon juice brought us back to our senses. We felt clean, fresh and rejuvenated. This is just the tip of the ice berg and you should indulge in the therapies to experience what we mean.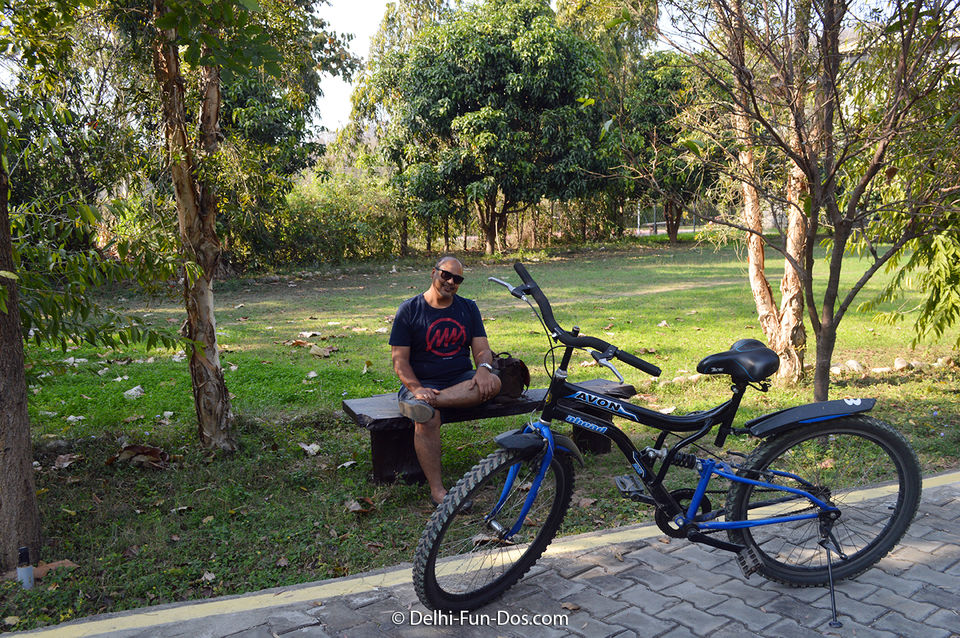 While we are very urban people, this break at Aahana amidst the lap of nature made us go berserk. We walked and walked and when we could not walk any more, Aahana provided us bicycles! We bicycled to the nearby villages and after eons had the time of our lives.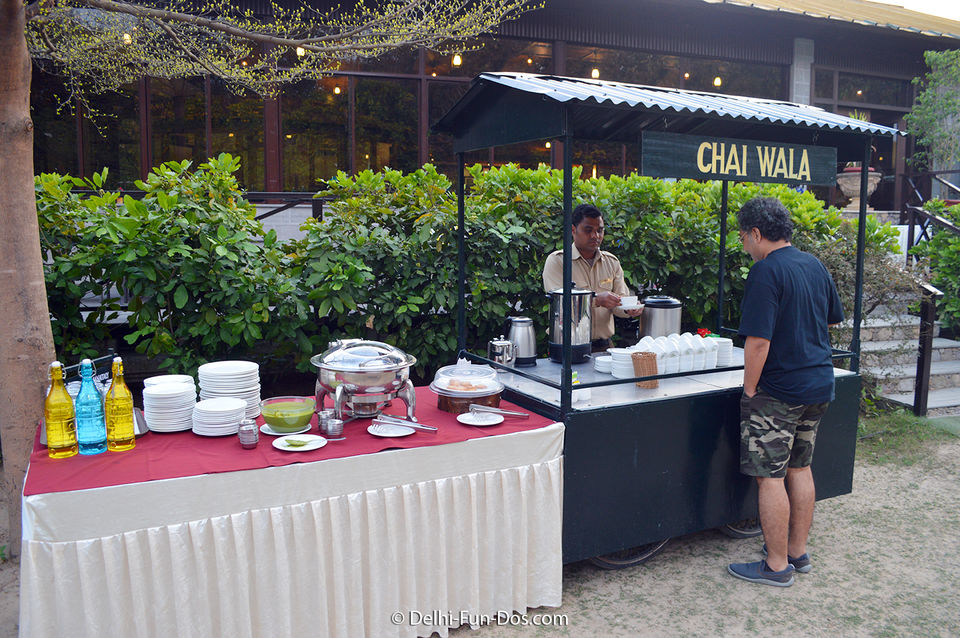 Our evenings were spent around this make-shift tea stall in one of the lawns on poolside gorging on cookies and snacks with tea and coffee.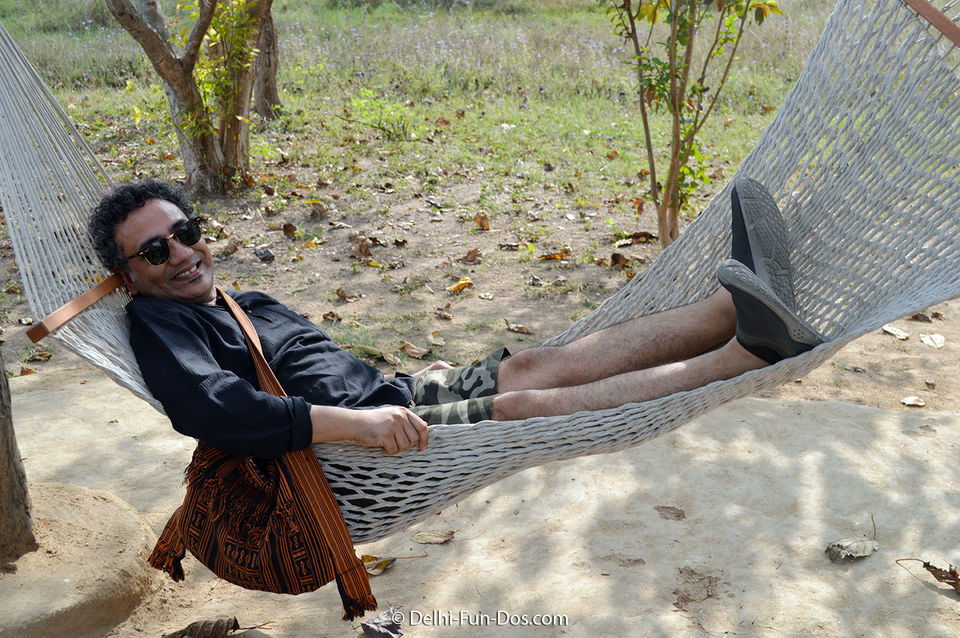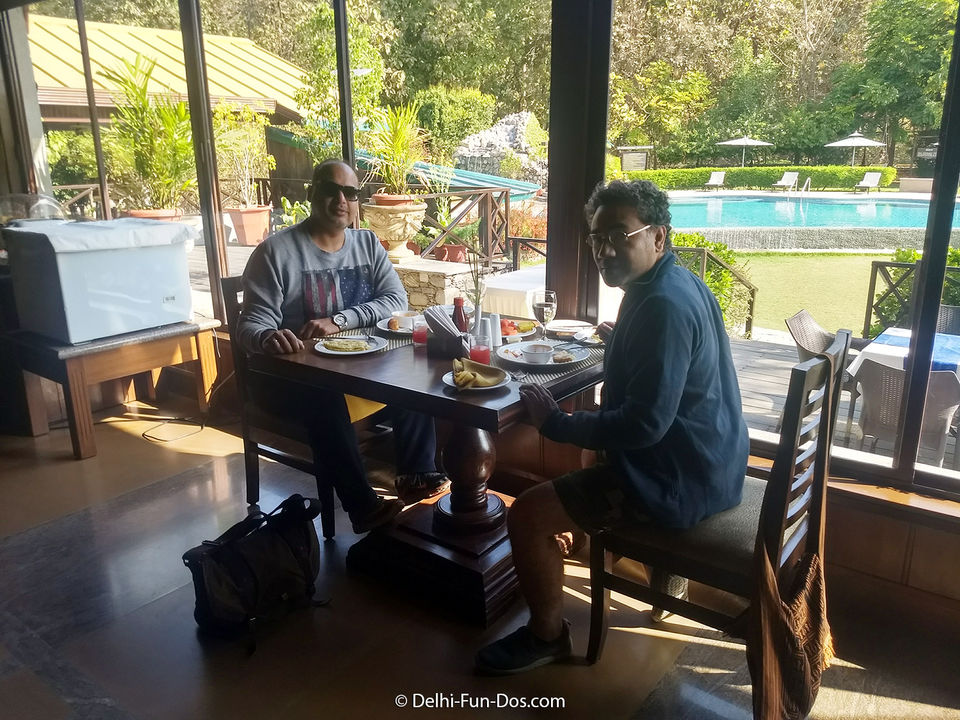 Their lavish buffet was the reason to wake up in the morning otherwise we were happy to have spent all the time sleeping in their super cozy and luxurious rooms.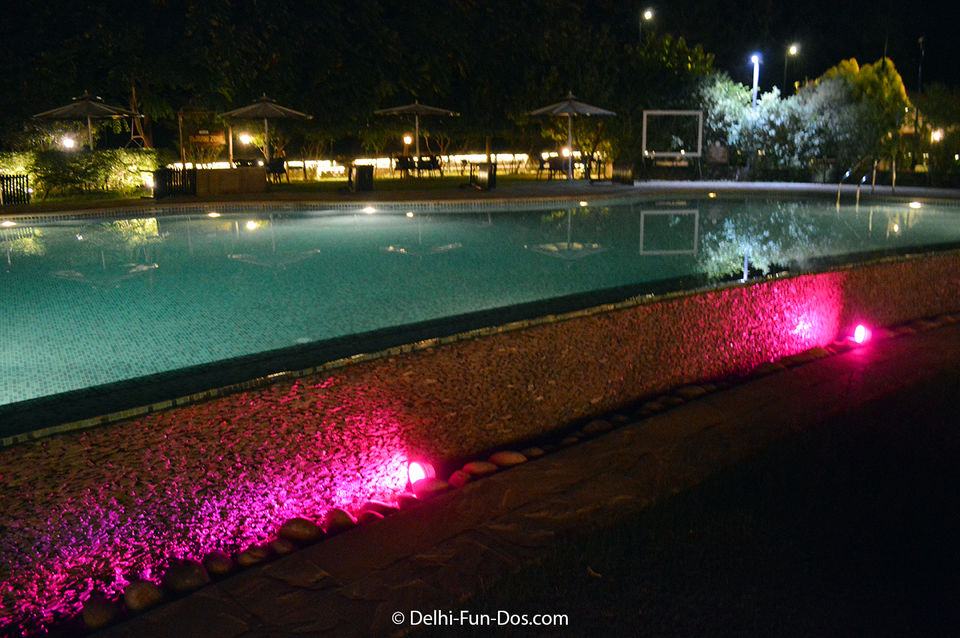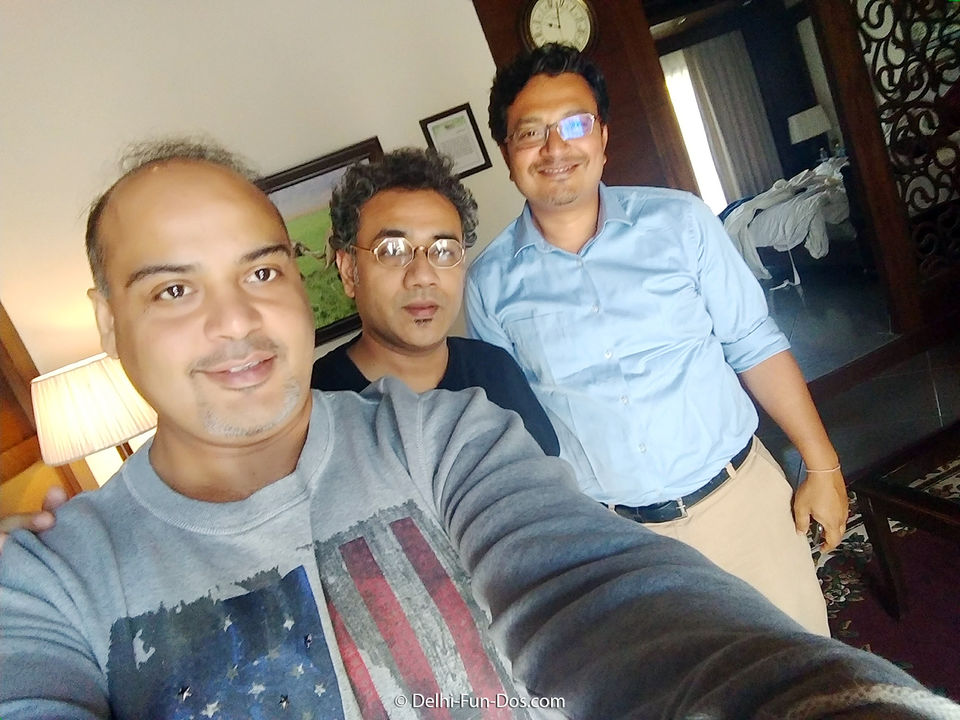 The sense of hospitality, the warmth of the staff and going that extra mile to indulge a guest, all that make us want to come back here.