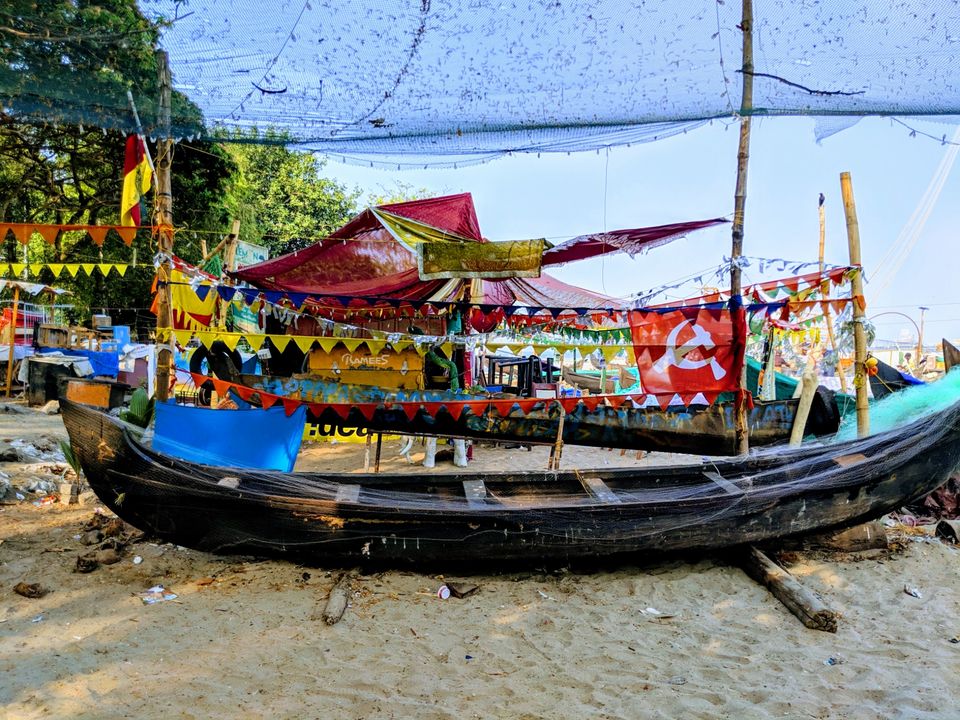 Travel for the sake of art is sometimes just the perfect thing to do. If you crave colours and experiencing the world through another's perspectives, art can be a great reason to plan a trip around.
One such instance is the Kochi-Muziris Biennale - a time when the lovely Kochi seems to burst with art of various genres.
The city literally turns into a canvas with murals being painted on walls throughout, making one stop and look every now and then.
The festival draws art aficionados, enthusiasts and wanderers alike to explore the host of art installations. Situated at multiple locations, one needs at least a few comfortable days to experience what it has to offer.
Starting at the beautiful property located at Fort Kochi, you can purchase tickets at Aspinwall House that start at INR 100, for a day or multiple entry tickets for over a few days.
The Kochi-Muziris Biennale seems to convert everything into art! Including a hearty tea-stall where visitors can drink a cuppa and drop their contributions into a glass bowl.
Fun fact, this was an art installation where in the artist wanted to bring people together over food and that included some delicious tea.
The art installations portray a myriad of emotions, media and colours, leaving you to gaze into them for many minutes.
There's something for everyone, as the lovely venue guides you gently into another dimension in every room.
Whether you're steeped in art or just on an artistic adventure, every piece definitely has something to say to you!
Some of the artworks not only display a lovely work, but it also interacts with you with the use of magnifying glasses and other props to help the visitor gain further insights.
It's also a very 'instagrammable' venue with plenty of opportunities to pose for a picture you'd love to flaunt.
Personally, I was too lost in all the art to pose for one. But my friend managed to get a few shots of me anyway,
If you've managed to extensively cover all the artworks on display at the venue, don't forget to add in a walk or two. There is so much the balmy destination has to offer for the keen eye.
Graffiti is a common occurrence, one that the city and its lovely dwellers lovingly embrace.
From murals to streets, the Kochi-Muziris Biennale leaves you feeling transformed for the better. It really does feel like 'my biennale'!
With Covid-19 preventing gatherings, the team behind the lovely art festival is working at keeping the art festival alive. The upcoming edition of the biennial is expected to open on December 12, 2020. Learn more and plan your trip for an unforgettable version of Kochi, India!
Follow me on Instagram for more travel updates!