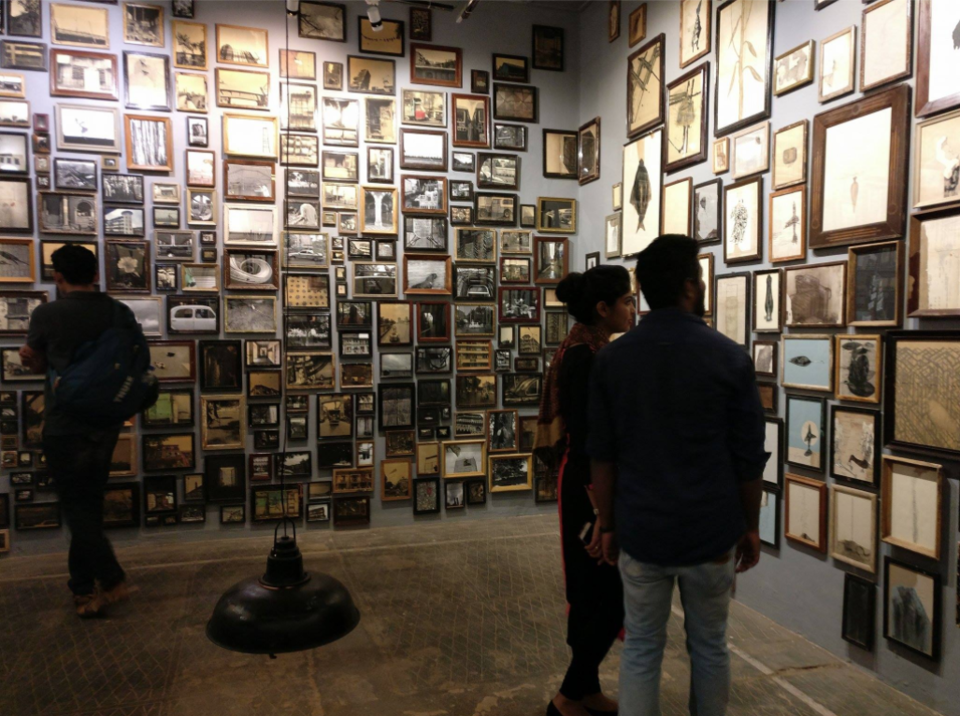 I'm keen on storytelling. In any form. Which is why I've been enthusiastically hopping from state to state in pursuit of an education and inspiration. Thanks to excellent organisers and curators, the art circuit has a new arena to showcase their work and directly engage with their viewers. You feel like how a book lover would feel in a massive library, only better because this is an interactive platform with lots of speakers from India and abroad.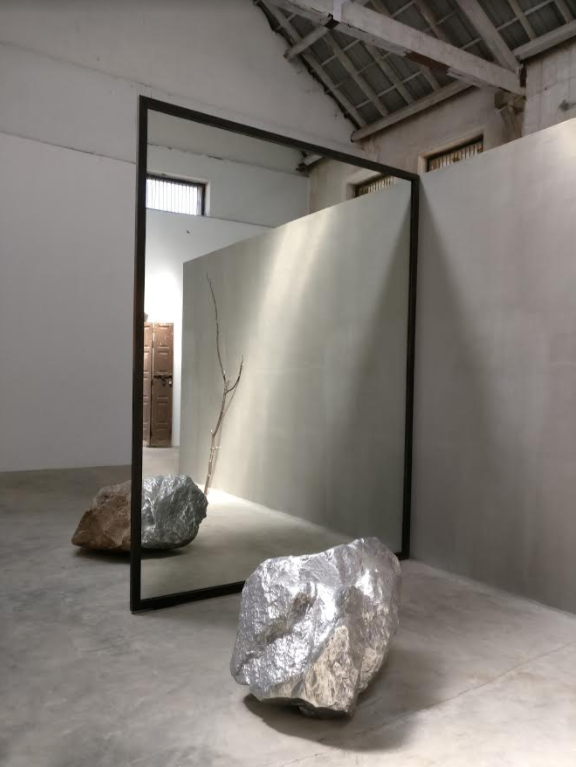 Fort Kochi beckons
The whole shebang kicks off in December with the Kochi Muziris Biennale, the port welcoming you to be charmed by it's heritage while showcasing rising and established talent from the country and abroad. The 3rd edition curated by Sudarshan Shetty, is spread out over 12 venues like Aspinwall House, David Hall, Pepper House, Anand Warehouse, Kashi art Cafe, Kottapuram Fort and Durbar Hall – most of them rustic warehouses now serving as large exhibition halls with the Arabian Sea as the backdrop. You keep walking and discovering fascinating artists like Sunil Padwal, Orijit Sen, Raul Zurita, PK Sadanandan, Yardena Kurulkar, TV Santhosh and Alicja Kwade. There's a lot of video art, installations and mixed media art to absorb and it's not an easy task to see it all.
Tickets: Rs. 100; From December 12 till March 29 (ongoing).
See https://kochimuzirisbiennale.org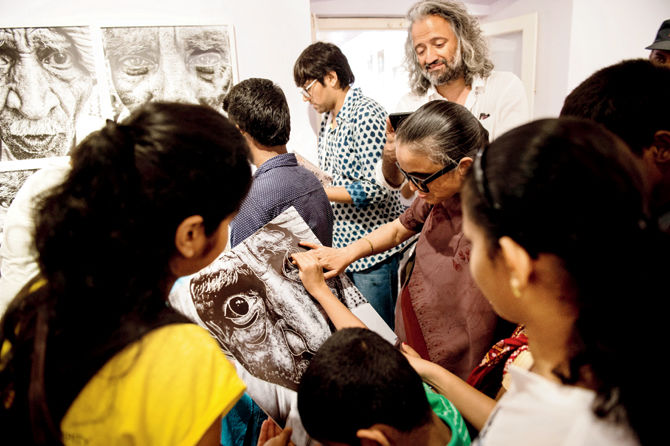 On the banks of River Mandovi
On it's heels follows Serendipity in Goa amidst a lot of partying all over the state. This is a interdisciplinary festival comprising music, theatre, craft, culinary and visual arts etc. It's spread across seven venues: The Adil Shah Palace, Jardim Garcia d'Orta, the Promenade, Old GMC Complex & Courtyard, Kala Academy, Bandodkar Ground and SAG Ground. The list of curators features some big names like Shubha Mudgal, Lilette Dubey, Manu Chandra, Jyotindra Jain and Riyas Komu to name a few. Last year saw their debut and you'll see them again in 2017.
http://www.serendipityartsfestival.com/
Also see http://designyatra.com/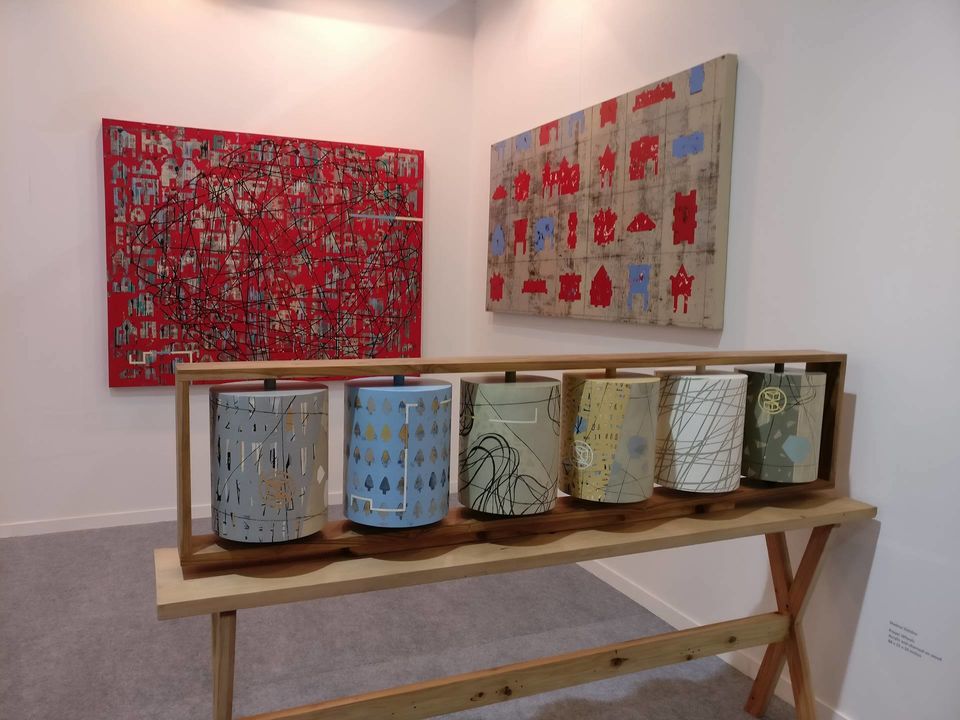 In the heart of Delhi
Come February, and you'll witness the elitest of patrons flock to the NSIC grounds in Okhla for the annual gala called the Art Fair. Founded in 2008, the event brings together the best of contemporary visual art and old masters under one roof. This year unveiled the brilliant Astha Butail, Sunoj D, Girjesh K Singh, Parvathy Nair, Dhruvi Acharya, Sumakshi Singh and Shalina Vichitra. Collateral events take place across various venues like Bikaner House, Lalit Kala Akademi, Khoj Association at Khirkee village and galleries in Delhi, Mumbai and Kolkata. One must pre-register to participate or buy tickets at the venue for Rs. 500.
Delhi also hosts various other festivals specific to Films, Design, Photography and Street Art.
See http://www.diaf.in/, http://unboxfestival.com/, http://indiadesignid.com/ and http://st-artdelhi.org/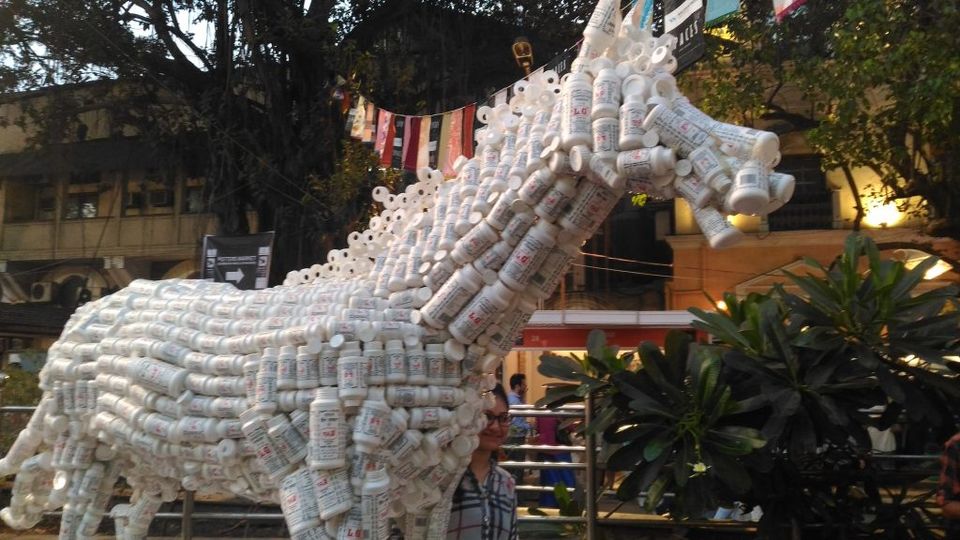 Trekking through Mumbai
Taking advantage of the still bearable weather in February, the art trail continues in aamchi Mumbai. The Kala Ghoda precinct has become the cultural hub of Mumbai owing to the various events organised throughout the year by various art bodies. One can witness movements in contemporary visual arts, theatre, dance and music, cinema, literature and architecture. Their vision is simply to spread awareness through platforms like festivals, especially amongst those who have little opportunity or access to culture. That's why it's open to all, free of charge. The event will recur from 4-12th Feb 2017.
http://www.kalaghodaassociation.com/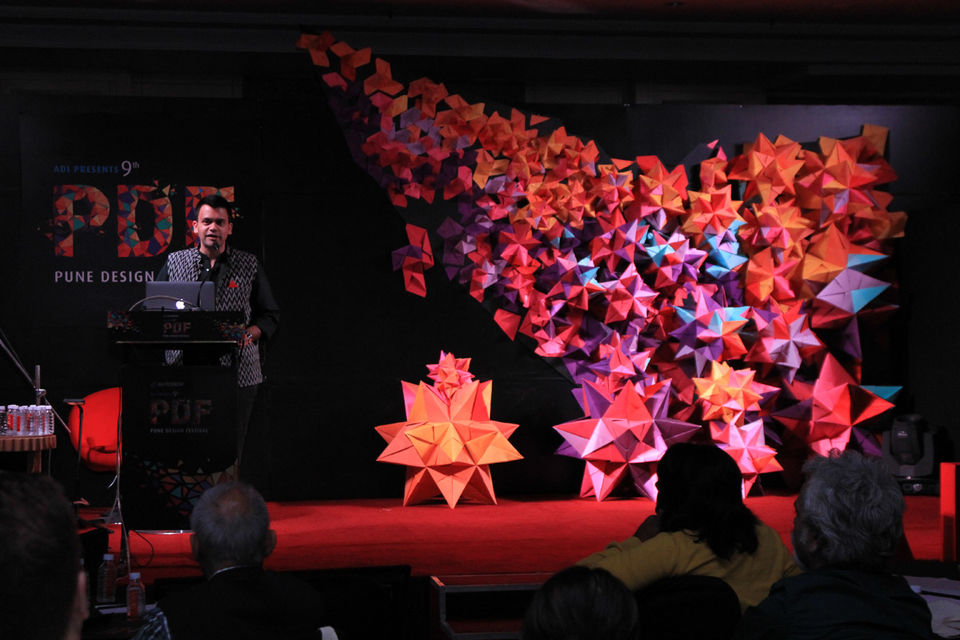 A weekend in Pune
Quite like the Kyoorius Design Yatra, this intensive 2-day programme of workshops and talks by veterans in the industry will transform the way you think about design. Expect anything from theatre based workshops film making to design thinking. The 12th edition of Pune design Festival 'Transform' by the Association of Designers of India will take place on 19-20th January 2018. One can pre-register online for Rs. 8000.
http://www.punedesignfestival.org/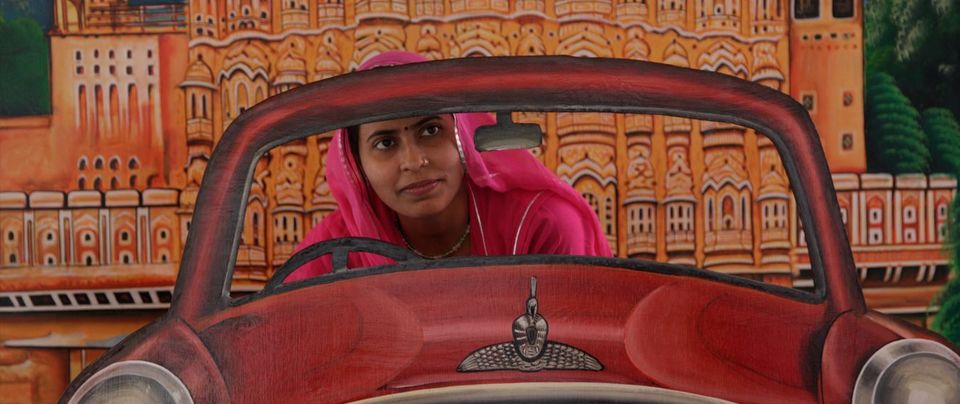 Rendezvous in the pink city
Jaipur's become quite the hotspot owing to the annual literature festival but it's also hosting the second edition of an international open-air travel photography festival from Feb 24- March 5. Partnered with Rajasthan tourism, the event invites people to discover its remarkable heritage by visiting the large-format exhibitions, which are often site-specific. Curators Lola Mac Dougall and Federica Chiocchetti and producer Nikhil Padgaonkar (of goaphoto.in fame) run this show.