1] Kala Ghoda Arts Festival, Mumbai
You will find- Dance performances, musical shows, street plays, workshops, literature festivals, theatre and visual art works of artists from all over the country.
Highlights- A nine day long event, Kala Ghoda Arts Festival is a communal arts celebration event held in South Mumbai and has recently completed 16 successful years.
-The entire area is full of art museums and galleries including the National Gallery of Modern Art and the Prince of Wales Museum.
Month- February
Venue- Several locations in Kala Ghoda District, Mumbai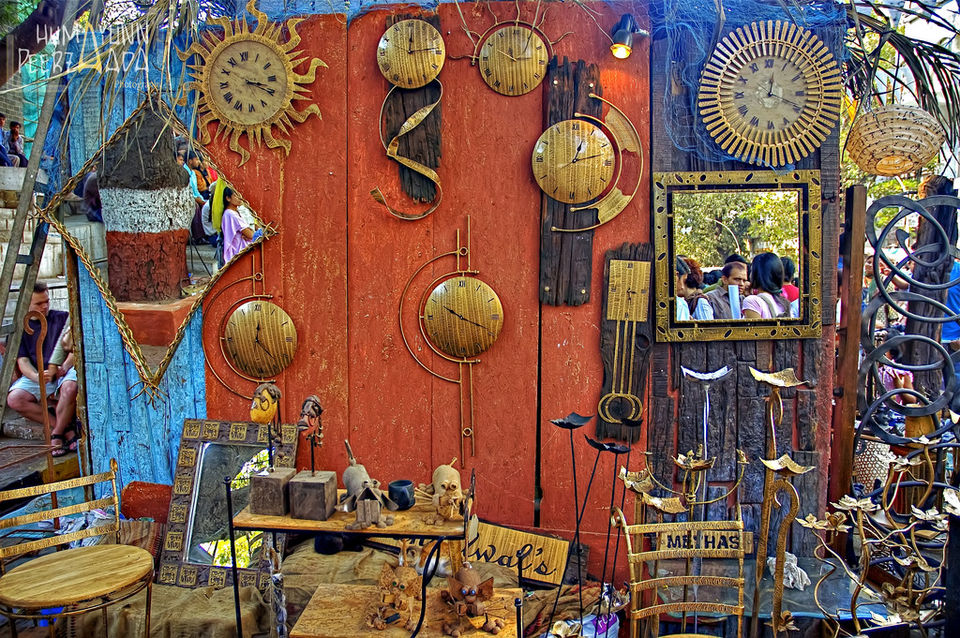 2] India Art Fair, New Delhi

You will find- Curators, art collectors, gallery owners, museum directors, and worldwide media, along with the regional artists of India
Highlights- One of the leading art fairs in South Asia that focuses on the contemporary as well as the modern art forms, making its presence on an international level!
-It has been eight years since India Art Fair first emerged as a festival of tourism in India (2008).
-It has been attended by over 400,000 art enthusiasts!
Month- January/ February
Venue- NSIC Exhibition Ground, New Delhi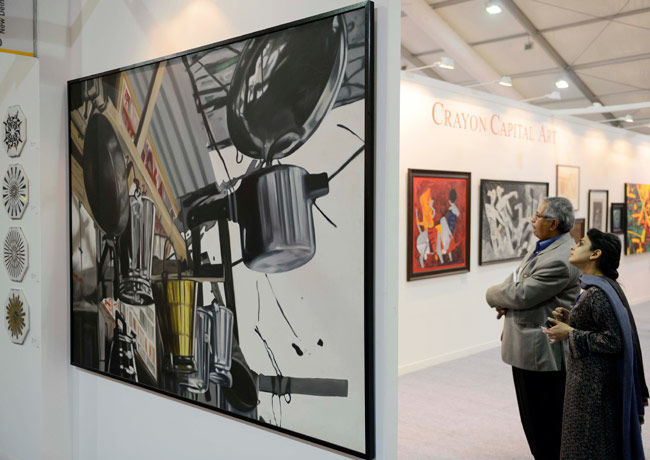 3] Surajkund Crafts Mela, Haryana
You will find- Energetic Folk Dancers from all over India, foot-tapping music, rural ambience, wide-ranging art and craft !
Highlights- Organised by the Tourism Department of India, along with the Department of Haryana Tourism, this Craft Mela is one of the oldest Art Fairs in the country which displays a fine collection of handloom items, paintings and art work made of stone, ivory, terracotta, cane and grass.
-There are several food stalls where you can relish multiple authentic and mouthwatering regional cuisines of India.
-Along with the colourful exhibition, you will also find stunning acrobat performances, theatre workshops and musical shows in the evening!
Month- February
Venue- Faridabad, Haryana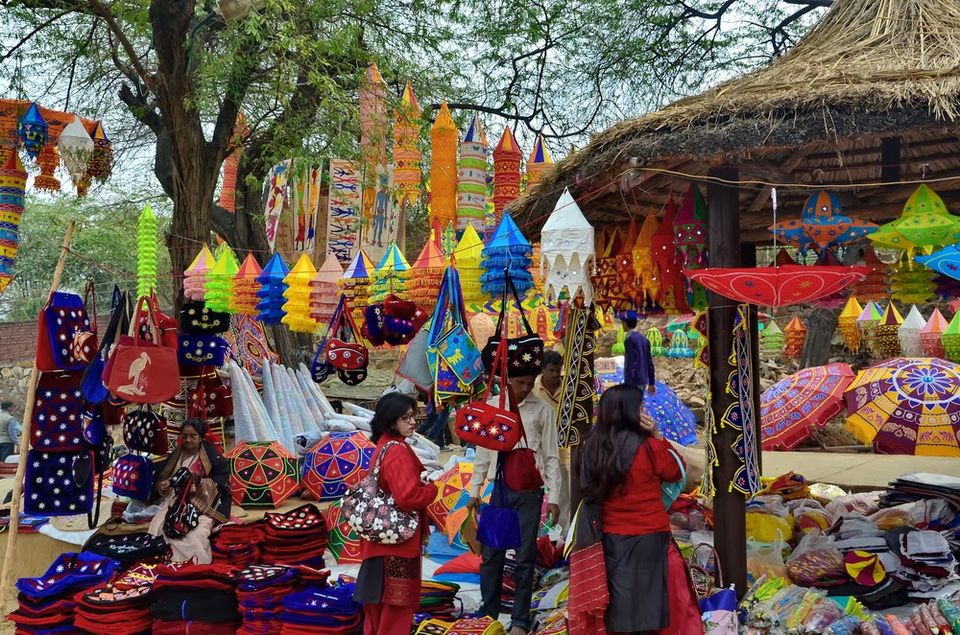 4] Taj Mahotsav, Agra
You will find- Bamboo and cane art work of the North-Eastern states, Pottery Art of Khurja, Stone and wood figurines from Tamil Nadu, Kantha stitch embroidery from West Bengal!
Highlights-One of the most vibrant and colourful art festivals in India where more than 300 artisans from across the country showcase their talents.
-This 10-day long annual festival is attended by a large number of Indian nationals and foreign tourists which gives them an opportunity to take a glimpse at the arts, crafts and the vibrant culture of our country.
-Along with exquisite art and craft collections, one can also enjoy a fun fair and varieties of regional dishes and folk dance performances from Uttar Pradesh at Taj Mahotsav.
Month- February
Venue- Shilpgram, Agra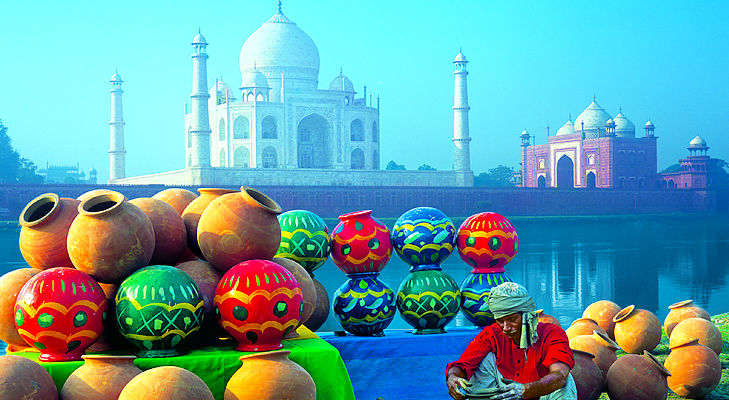 5] Delhi International Arts Festival, New Delhi
You will find- Sufi singers, Western classical music performances, Indian classical dance shows, Exhibitions, Literature events and Visual art!
Highlights- Since 2007 the Delhi International Arts Festival has emerged as a symbolic art and cultural festival of India.
-Lasting for 10-20 days, this annual event is based on the mutual collaborations of government and non-government agencies and corporate and civil societies.
-This festival attracts thousands of artists, writers, experts and art enthusiasts from all across the globe!
Month- February
Venue- Multiple places in Delhi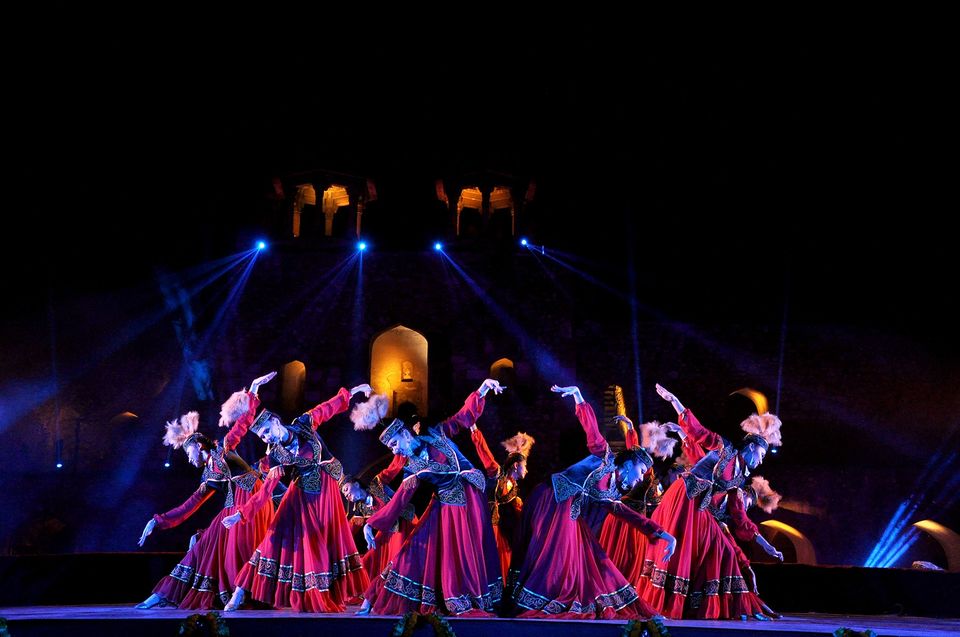 6] Bengaluru International Arts Festival, Bengaluru
You will find- Folk culture, Stand up comedy, inspiring theatrical Art, lively Dance from artists of various countries, blissful Music and much more!
Highlights- An excellent way to witness the art and talent of not only India but also of the world!
-One of the major events in the art scene of India, this event is an initiative of Artists' Introspective Movement (AIM) founded by Dr. Suma Sudhindra, renowned Veena exponent, and Veena Murthy Vijay, famous Bharatanatyam and Kuchipudi dancer.
-Visitors can also come and enjoy various contemporary dance and other art-based performances of foreign artists.
Month- Not yet declared
Venue- Bengaluru, Karnataka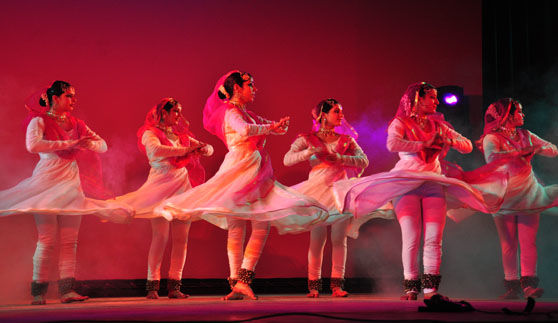 7] St. ART Delhi, Delhi
You will find- Installations , Murals, Performances and Workshops!
Highlights- St. ART is no less than a permanent walking Gallery, where some of the best Indian and international street artists take over the streets of Delhi during this art rendezvous.
-This is the first-ever street art exhibition in India which showcases different art styles, techniques and backgrounds.
-The aim of the innovative 'walks and talks' is to cultivate the art of graffiti in the Indian subcontinent.
-Posters, creative Stencils and site-specific works are some of the Highlights of this spectacular event!
Month- January/February
Venue- St. ART Delhi, Hauz Khas Village, Delhi, India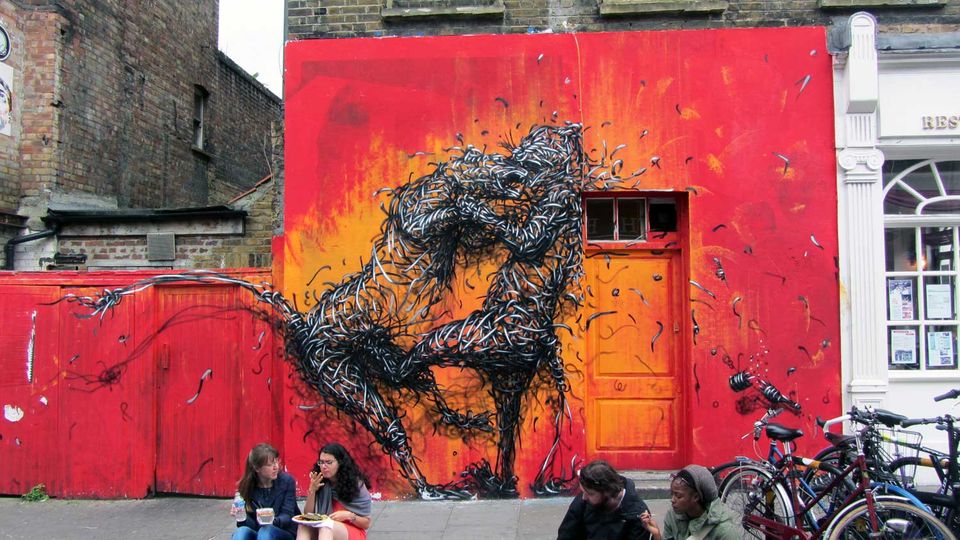 8] Kochi Muziris Biennale 2014,Kerala
You will find- Paintings, sculptures, installations, films, digital media and performing arts.
Highlights- The Kochi Biennale Foundation (KBF) was founded in 2010 by artists Bose Krishnamachari and Riyas Komu to strengthen contemporary art infrastructure and to broaden public access to art across India.
-It is a non-profit charitable trust engaged in promoting art, culture and educational activities in India.
-The trust is also engaged in upliftment of traditional forms of art and culture and the conservation of heritage properties and monuments.
-The enchanting Fort Kochi hosts hundreds of inspiring artists from different countries and the Biennale brings the best of contemporary art to Kerala's picturesque venues!
Month- March
Venue- Kochi Biennale Foundation, 1/1903 Kunnumpuram, Fort Kochi, Kerala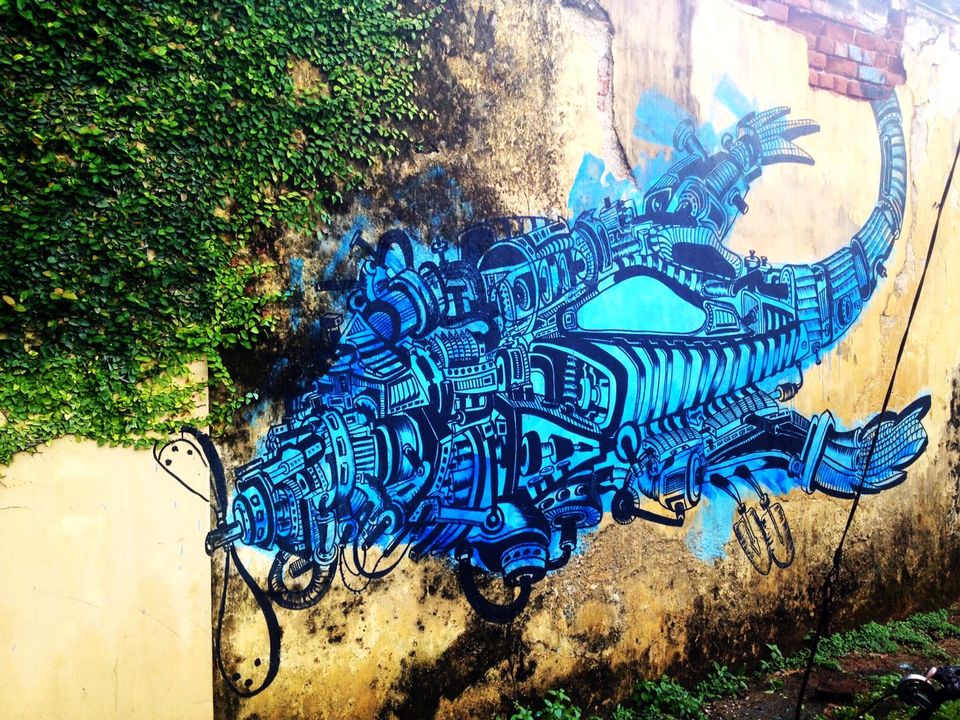 9] Lokrang, Bhopal
You will find- Soul stirring music, tribal arts and handicrafts, tribal folk dances and much more!
Highlights- Lokrang festival is celebrated in Bhopal for the last 19 years with the purpose of reviving ancient cultures and erase the geo-political demarcations to make India a unified whole.
-It showcases Culture and Heritage of Jammu, Himachal, Goa, Rajasthan, to name a few states. You will also witness some stunning performances by the artists from abroad!
-The Festival showcases the Heritage and Culture of various states and you will see the rich pageantry of life at Lokrang Samaroh in Bhopal.
Month- January
Venue- Ravindra Bhawan