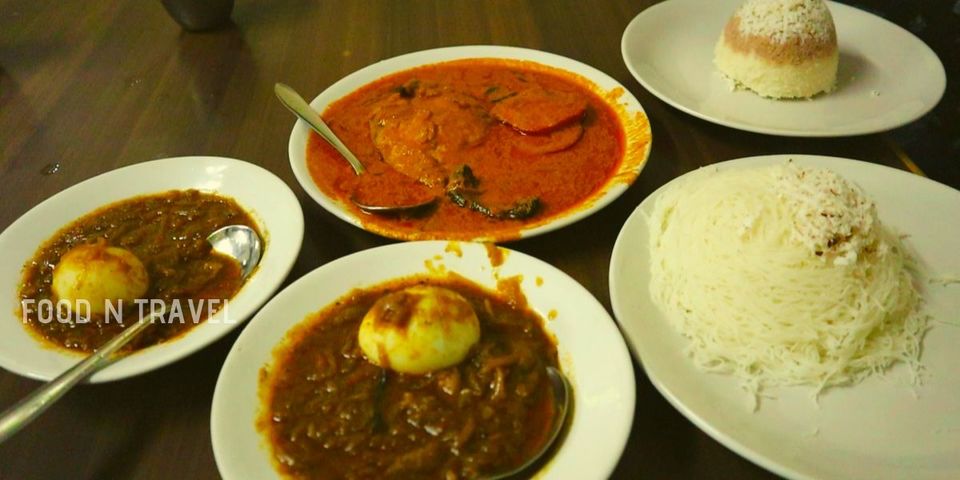 I was on a journey to the interiors of Tamil Nadu, to capture some food videos, and enjoy some fun moments with friends. My friends, Able, Vineeth, and Vijilesh were with me. A journey in search of delicious food in unexplored places was thrilling for all of us.
We didn't go by my car. Instead, we availed the 'Rent-A-Car' facility provided by Zoom Cars. They provide well-maintained vehicles, so our journey was assured to be hassle-free.
Early morning in Alappuzha beach
We started from Kochi before the crack of dawn. When we reached Alleppey beach, the day had just begun. Alappuzha beaches and backwaters have an enticing beauty to them. Alappuzha has everything to attract lovers of rustic charm, be it the unique houseboats of Alappuzha, the coir products, or the low lying paddy fields of Kuttanad. But this time, we had no time to spare for that beauty, as our hunt was for food. My grumbling tummy told me that it was time for breakfast.
Brothers Restaurant, where old meets new
My friend, Vineeth, asked one of his friends to suggest a good restaurant for a quick breakfast. We had to plans to have an elaborate lunch in Kollam and to capture it in videos. So breakfast was to be a short affair. Among the suggestions that we received, there was Brothers Restaurant, where duck curry was supposedly lip-smacking. Without wasting time, we sped off to the nearby Brothers Restaurant.
The name, 'Brothers,' is not a catchy one. The location of the restaurant is also quite inconspicuous. But once we parked our car and stepped inside, I started getting good vibes. It had the look of an old ancestral house. Unlike AdamindeChayakkada, where I had recently visited, there were no old knick-knacks displayed inside. The interiors were neat but modest. We asked the owner for permission to shoot videos in his kitchen to which he readily agreed. So we entered their kitchen and captured a few shots of yummy dosas and idiyappam steaming for hungry guests.
Brothers Lodge and lucky Room Number 19
After the kitchen visit, we became friendly with the owner. He was surprised that we had not heard of the restaurant. "So you haven't heard of Brothers Lodge too?" With a slight embarrassment, I replied that I hadn't. He proceeded to tell us the story of Room No.19 in Brothers Lodge. It was a room where many acclaimed moviemakers frequently stayed, in order to write scripts for their movies. It was a lucky room for them! I heard some well-known movie names such as 'Manichithrathazhu,' and 'Ramji Rao Speaking?'
Though not a movie buff, I was eager to step inside the lucky room. What if Lady Luck decides to shine on me too? It so happened that a senior scriptwriter, Mr. Madhu, was staying there for his new script. We went to the room, met him, and spent some time in the lucky room. In the lodge guest log, I saw the hand-written comments of many senior movie artists. Just running my hands over those words was thrilling!
Tasty Dishes
Now that the lucky room visit was over, it was time for tummy-filling. As it was early morning, non-vegetarian dishes were not yet ready. I ordered puttu and kingfish curry. Puttu was made with wheat and rice powders and looked pretty in two layers. Fish curry made in typical Alappuzha style suited my tongue well. Spicy, sour, with well-cooked fish, it was just what I wanted. My friends ordered idiyappam and egg roast. It was also delicious, they said. We ended our breakfast with hot tea.
As they say, all good things in life happen unexpectedly. This breakfast video was unplanned but turned out to be a wonderful experience. While capturing the cooking, the lucky room, and the food in my videos, I had an inexplicable happiness in mind. With this, we continued our journey to Kollam, and thereafter, to Tamil Nadu.
Location of Brothers Hotel
Salem - Cochin - Kanyakumari Highway, Near General Hospital, Old Medical College Junction, Alappuzha, Kerala 688001 Phone: 0477 223 8844
Location of Brothers Hotel: http://bit.ly/30WC18x
You may also check out ALAPPUZHA HOUSEBOAT OVERNIGHT STAY EXPERIENCE.