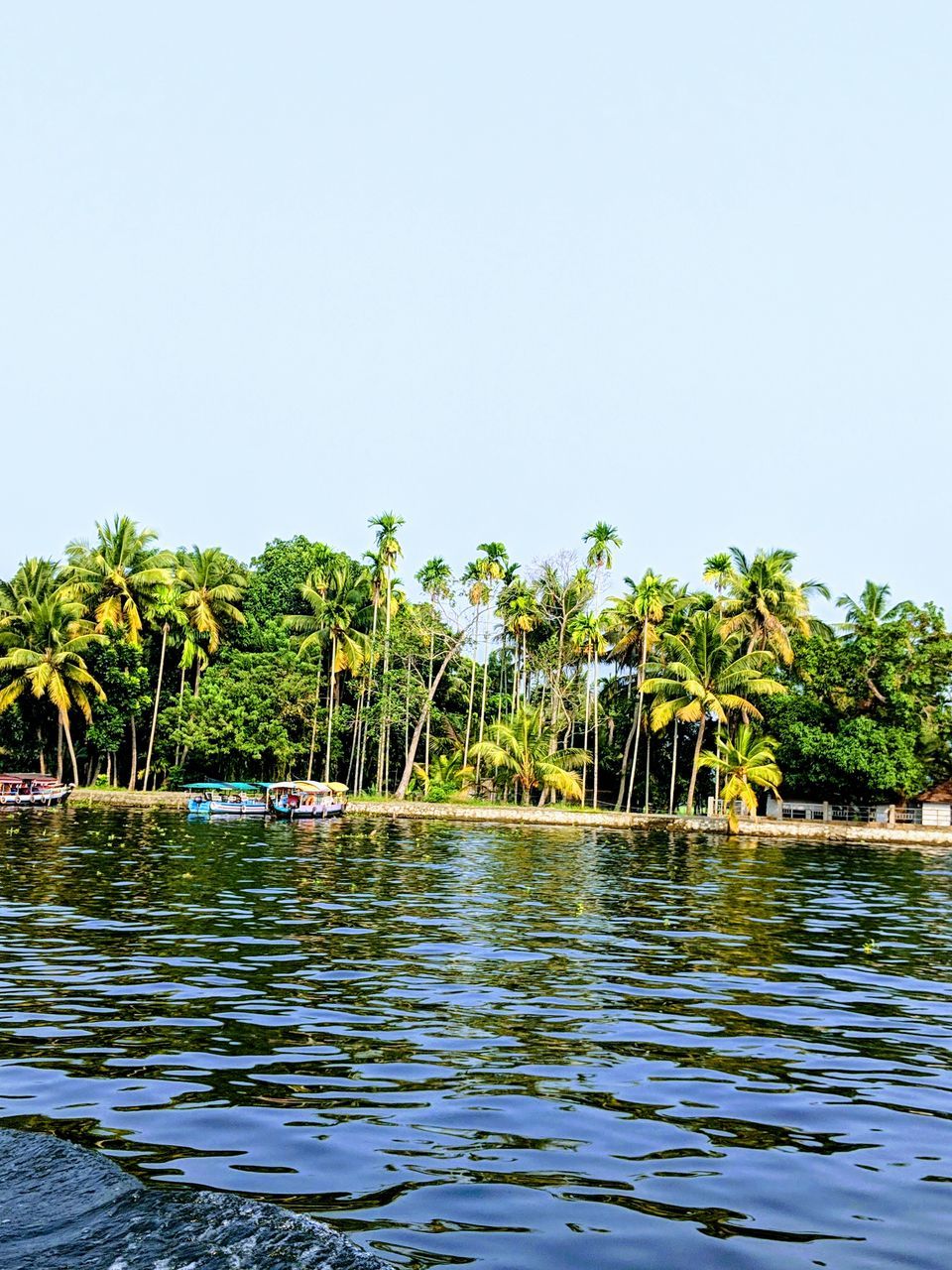 Alappuzha, also known as Alleppy is a dream destination to many. It is famous for its breathtaking backwater views and the touristy vibe it provides! It is located in the state of Kerala, which we call 'the gods own country'. By air, the best way to reach is to fly down to Cochin International Airport, from where it takes approximately 2 hours to reach Alleppy. Well connected by road and rail, it is an easy to reach holiday destination.
Here's the story of how I explored this beautiful place in 3 days with only meager amount of Rs.2500
The trip was planned between me and two of my college friends to meet up after a long gap of 4 years. So Alleppy was indeed the perfect choice we made. Our first choice of stay was a hostel called Carpe Diem. But since we were meeting after a long time, we couldn't resist ourselves from being the talkative kids that we were back in college. Since the hostel caretaker restricted us from being ourselves, we decided to move to another hostel/home-stay. The second choice we made turned out to be exactly the kind we wanted. It was named 'South canal Holidays' and it was the most welcoming environment we could get. We got a private room for Rs.3000 for 2 nights. The rooms were very good. They had a lovely garden and great view. Once we settled for the place, we left out to explore the much famous land praised as 'Venice of the East'.
Next day, we were all set to explore the Punnamada backwaters. Instead of paying a hefty amount to enjoy the backwaters in houseboats, we decided to do it the local way! We chose public boat transport from boat jetty. We went by auto to alleppy boat jetty and took a ticket which cost Rs.7 per person that will take us till the last stop in place called kainakary. Even though we took the public transport, the views were breathtaking. The lake was crowded with houseboats, being the holiday season. The lake was calm and the birds flew around over the boats. There were many houses near the backwaters and some people even owned their own small boats to commute. It was a scenic experience and we felt so overwhelmed to experience it.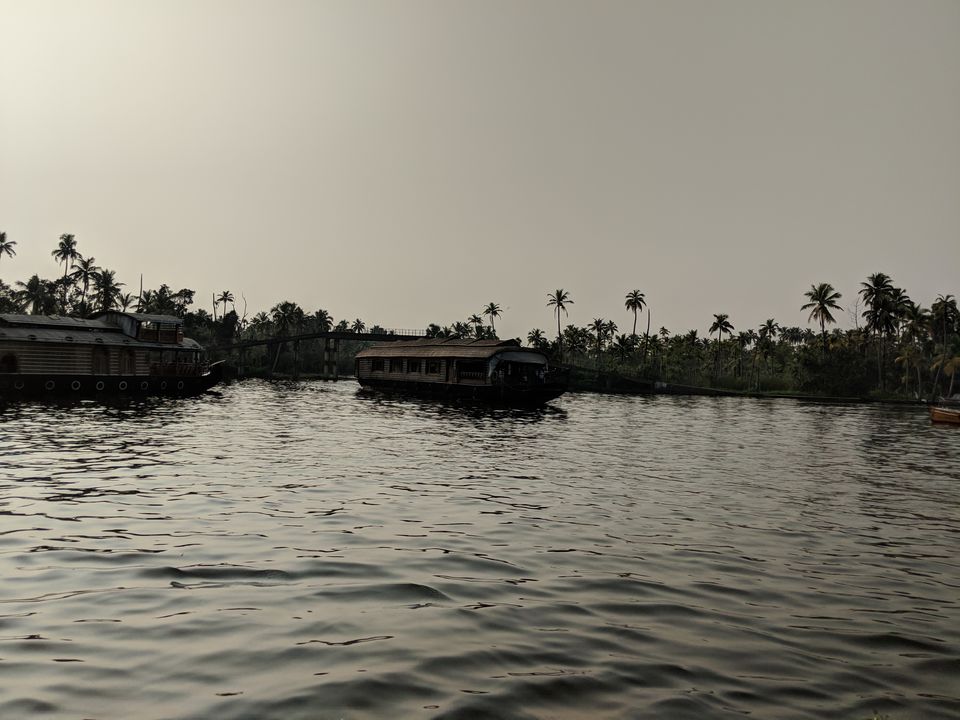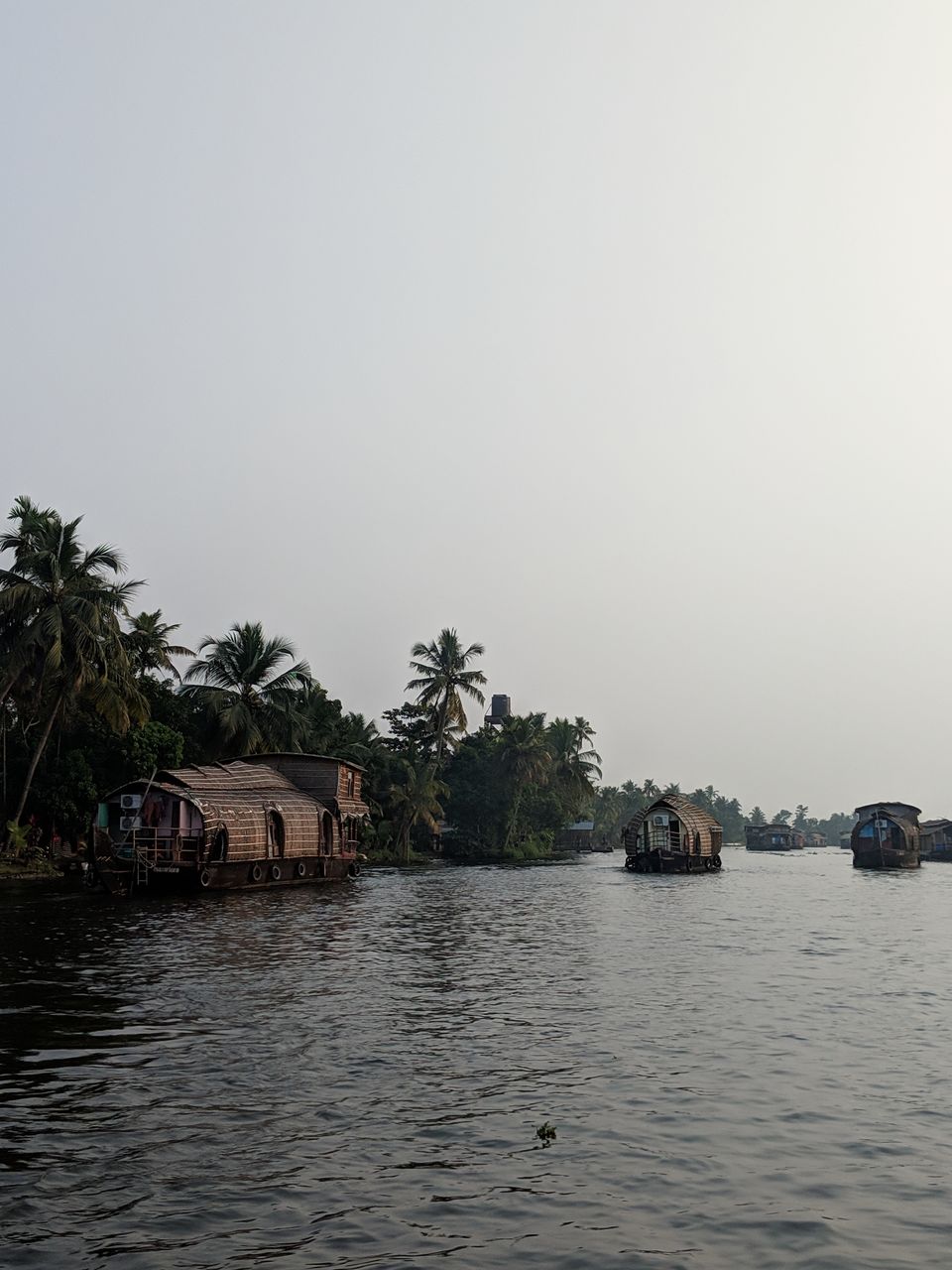 On Day 3 morning, we headed straight to Muhamma boat jetty. According to the sources we enquired from, that is where we would get boats to Pathiramanal Island. Once we reached Muhamma boat jetty, the official in the office told us that there are no public boat services to the island. But he told he can arrange a detour of a boat going to Kumarakom to drop us off to the island and pick us back up in 1.5 hrs. So we agreed for this deal for Rs 500 for 3 of us together and took the boat to the island. Even though most of the locals had warned us that there is nothing much to see in the island, we were determined to explore this less visited island.
Once we reached, we found out that there are very less people on the island and it turned out to be very calm and serene environment. We walked around a bit and clicked some photos.
It is a really great place for bird watching as well. Many different species of migratory birds were to be seen there.
After sometime, the boat came to pick us up and dropped us off to Kumarakom. Kumarakom turned out to be little disappointing for us. Since we had already enjoyed plenty of good backwater views, all we had to do was pay a visit to the Kumarakom bird sanctuary. After paying Rs.50 per head and walking for 2 Kms into the sanctuary, all we could see were many anteaters and a few other reptiles. The birds were nowhere to be seen in the sanctuary.
Heavy heartedly, we left Kumarakom and took a boat back to Muhamma boat jetty. From Muhamma, an auto driver drove us to Marari beach for 250 Rs. Even though it was short distance and we could also have got a bus for cheaper rate, we wanted to reach before the sunset and so, we decided to take the auto. The beach turned out to be pretty amazing. It was a clean and beautiful beach. It also had paid seating facility near the beach for people who wouldn't want to sit on the beach sand. We decided to indulge into the mood and lied down on the beach and watched the last sunset of the year from Marari Beach.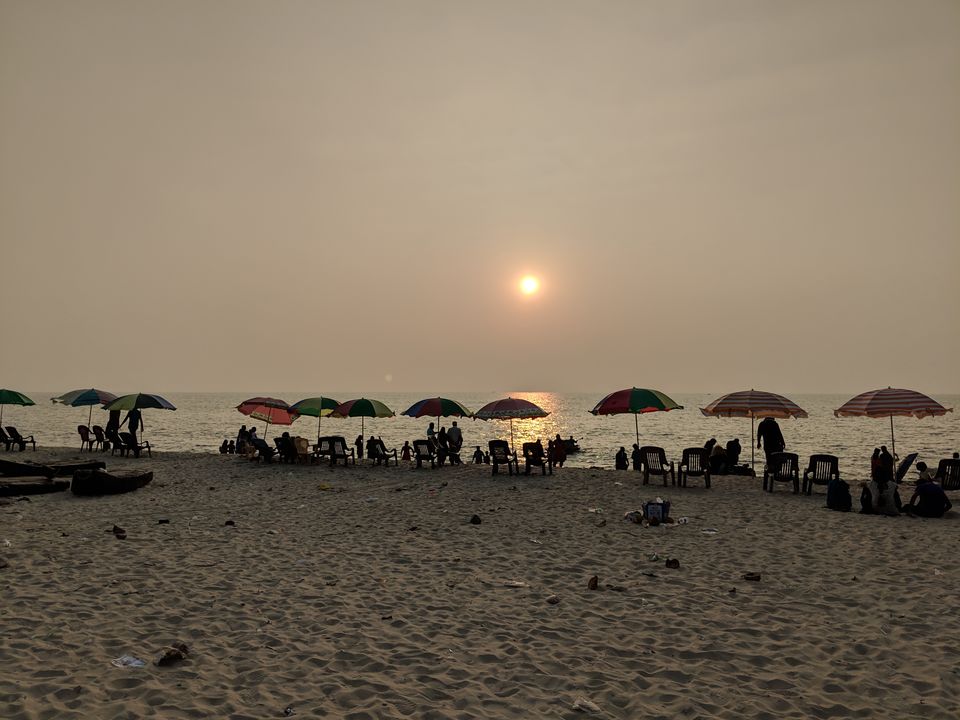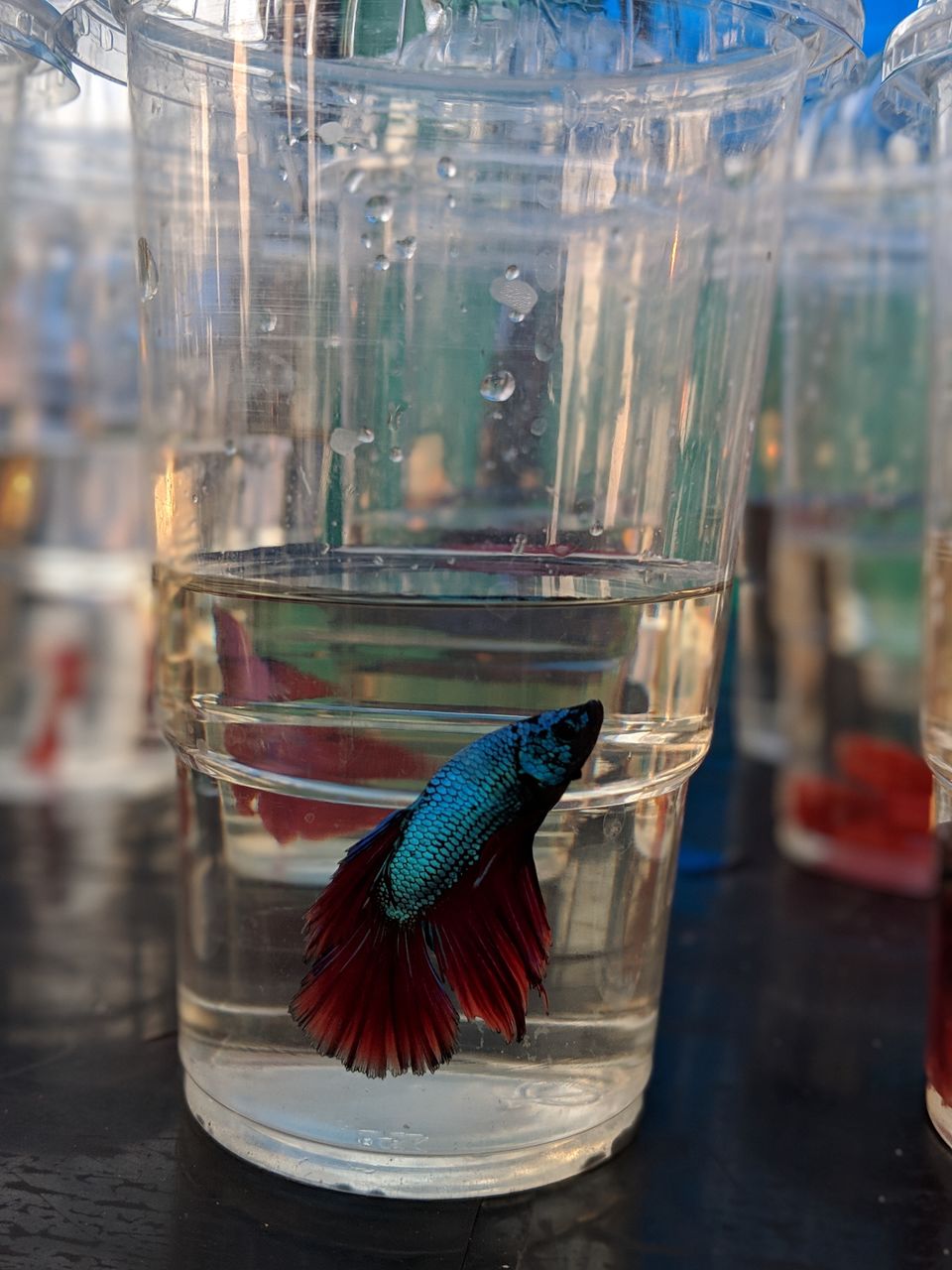 By around 7 p.m, we walked back to main road to take the bus back to Alleppey. I am not sure if its because it was new year's eve or if very less buses ply in that route. Thankfully, we got a bus after a wait of around 20 mins, which the locals claim to be the last bus in the route. At hostel, the celebration to welcome new year had already begun by then. We joined the celebration for some time, had a lovely dinner and enjoyed the fireworks. This was the end to our lovely vacation in Alleppey and also an amazing beginning to new year!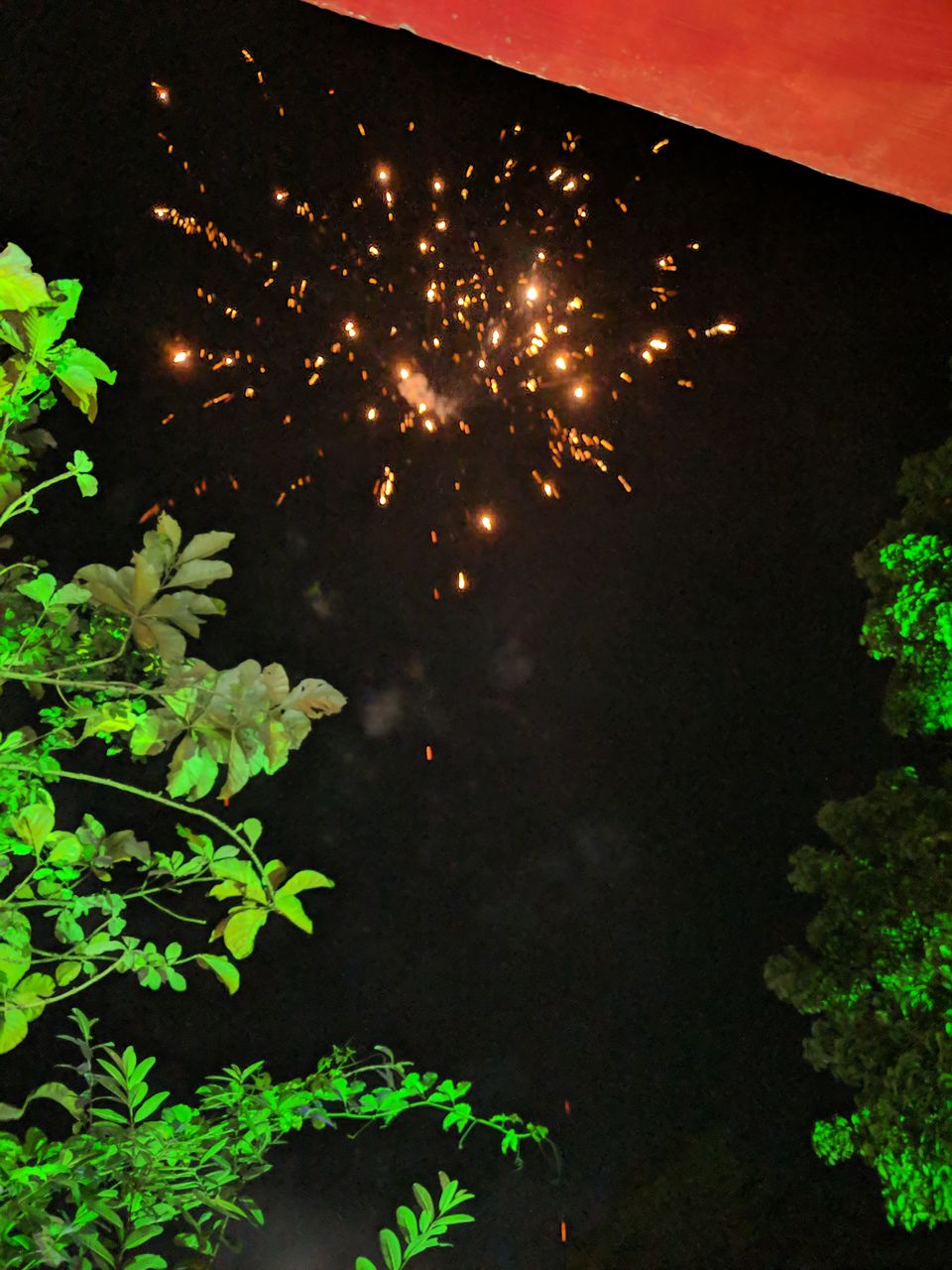 Here's me wishing a very happy new year to one and all! :)
Cheers to friendship, Cheers to love!!
First day, we decided to just relax and enjoy the places nearby. We spent the evening in Alleppy beach and also visited the stalls set up as part of the Beach Fest that was going on. We took autos and buses to move around. We didn't know the place at all and the people of Alleppey were so kind to help us with directions. Even though we did enjoy the perks of being malayalees, I feel it would be easy for non-malayalees as well to explore the place without much difficulties.