Kerala brings to mind thoughts of sultry weather, lazy boat rides, coconut groves and lip-smacking food. A state that is popularly known as 'God's Own Country' thanks to great marketing is actually Eden of sorts. It's lush greenery and chaos free environment make it an ideal getaway from a busy city life.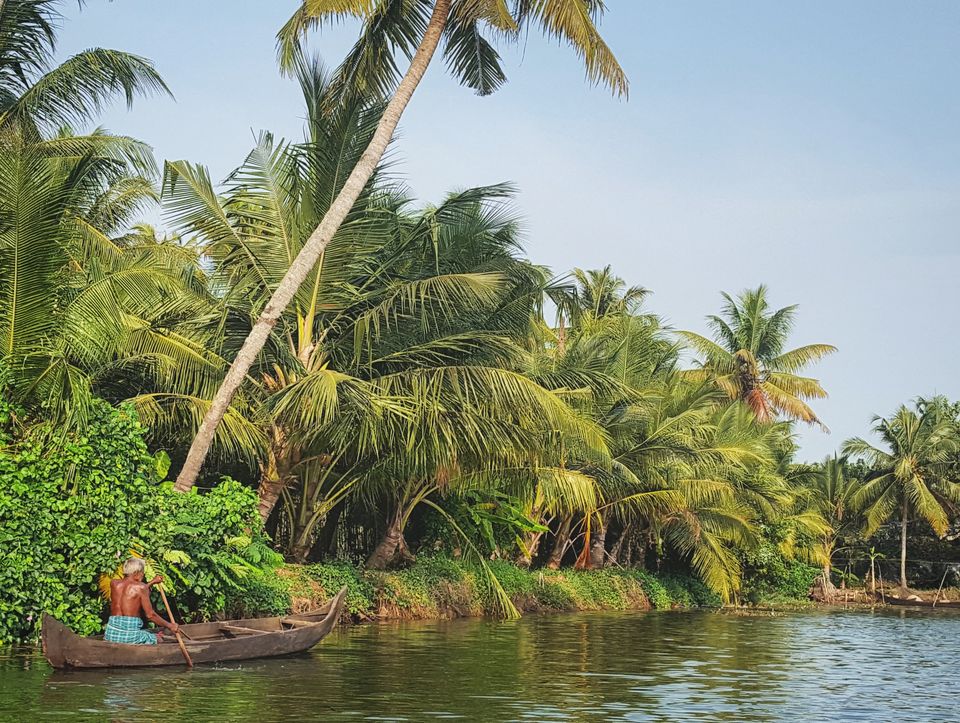 Since I had only 3 days in hand I decided to zero in on one part of the state which I could explore properly. I picked the town of Alleppey as it is known for it's sublime backwaters and the beautiful Vembanad lake. Another advantage Alleppey offers is it's proximity to Kumarakom and Mararikulam. A short 2 hour flight from Bombay to Cochin followed by a 2.5 hour drive and a decent meal of beef chilly fry, roast chicken and Neer dosas at a restaurant on the highway we arrived at out resort in Alleppey. I had picked Deshadan Backwater Resort for the stay – comfortable, small and with a pool that faced the backwaters it seemed like a nice place for the long weekend. Unfortunately we had major issues with the air conditioning in the room and had to change rooms in the middle of the night. Other than that the stay was comfortable, but for just INR 1500 more a night you could very well book some of the nicer resorts in Kumarakom itself.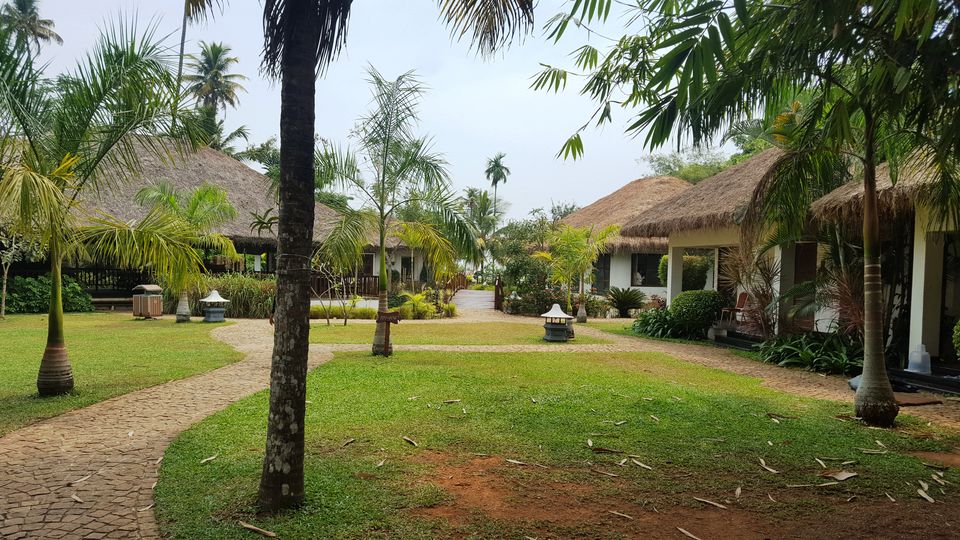 The ride was soothing and we crossed the calm waters to arrive at Pathiramanal where a 20 minute walk is good enough to cover the island. We didn't see too many birds, probably because it wasn't the migration season and the few that may have been there would be resting in the denser parts of the islands which had no pathways carved out.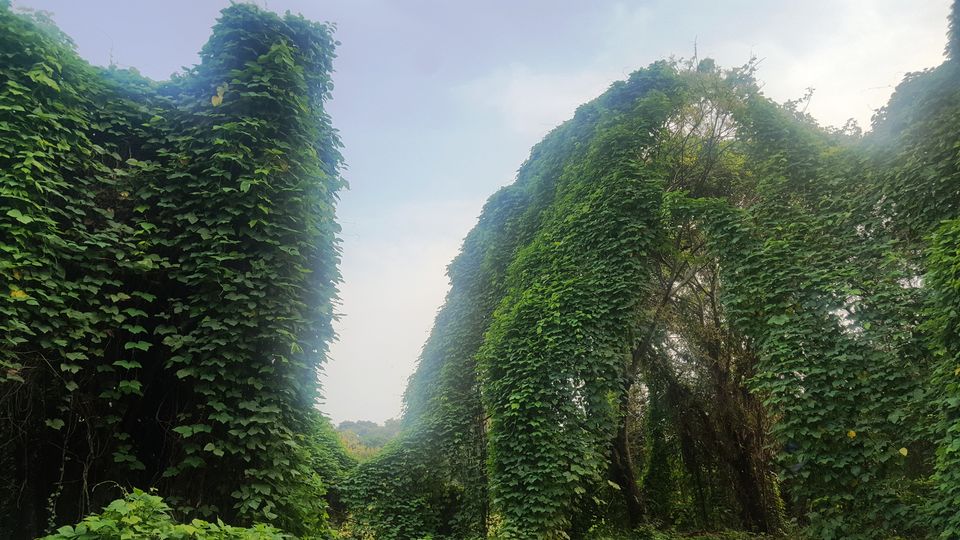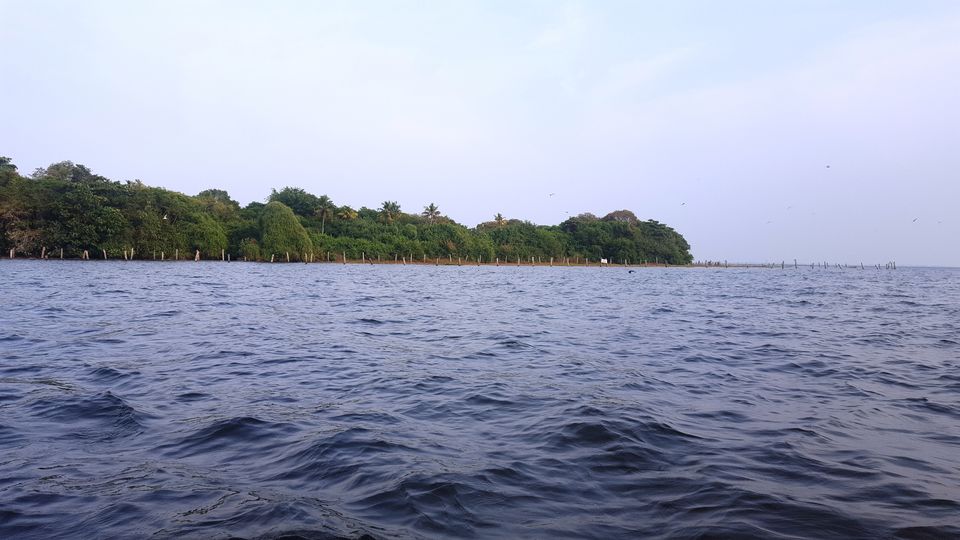 Once we got back to the resort we drove down till Kumarakom which is barely half an hour away. Since alcohol is not readily available in Kerala and only the big resorts have a license, we made our way to the Kumarakom Lake Resort for a sunset beer and some grilled prawns.
The next day we started our day with a drive to Marari beach which happens to be one of the cleanest beaches you will ever visit in the country. Spotless white sand and minimum commercialization has ensured that it is an ideal spot to take a refreshing dip on a summer morning. There were about 3 to 4 shacks on the beach that served light refreshments, juices and coconut water. We had some coconut water, strolled for a bit and decided to head back as it was getting too hot and we wanted some lunch.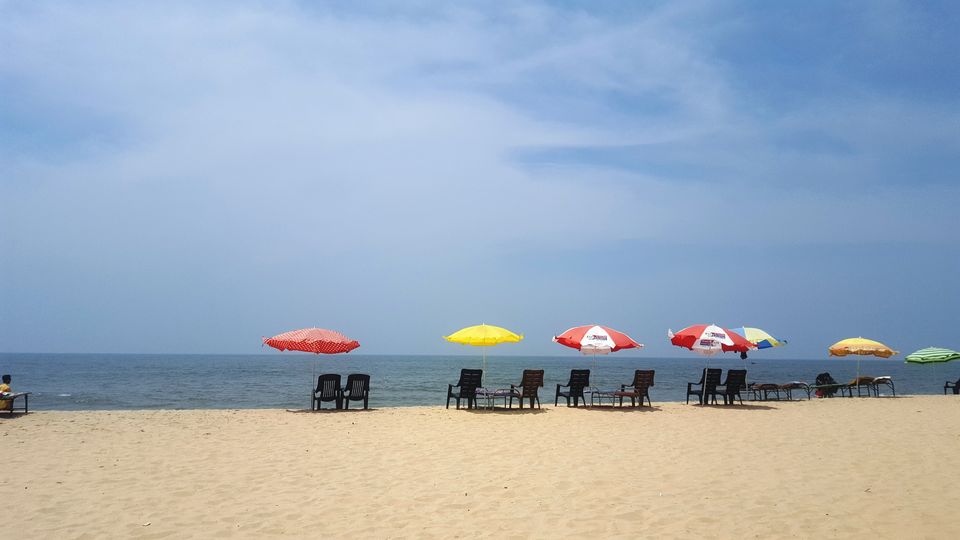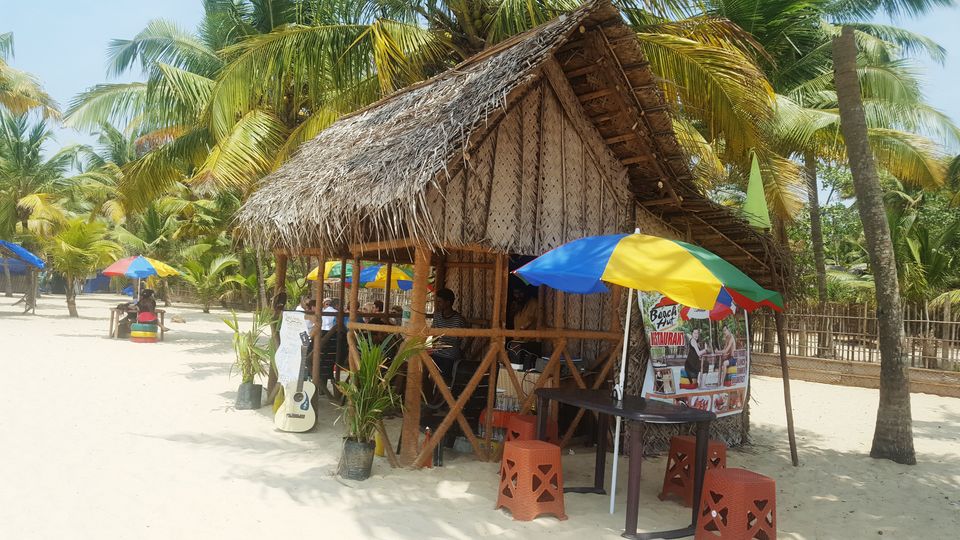 We drove back to Kumarakom once again as it clearly had better options than Alleppey and had our lunch at Cocobay Resort. Getting to Cocobay itself is an experience! Once you park your car the the parking lot, you will be taken to a tiny canal where you board a Shikara which will take you till the resort.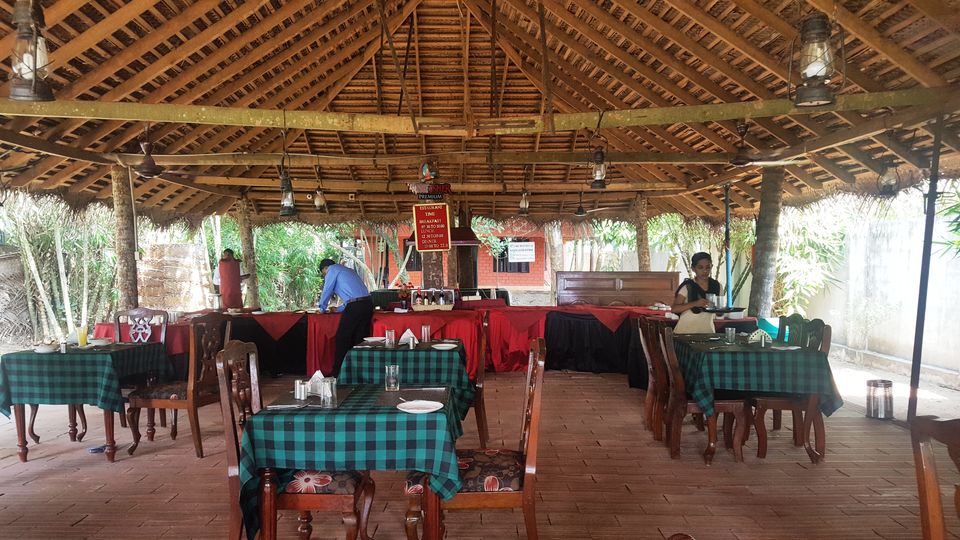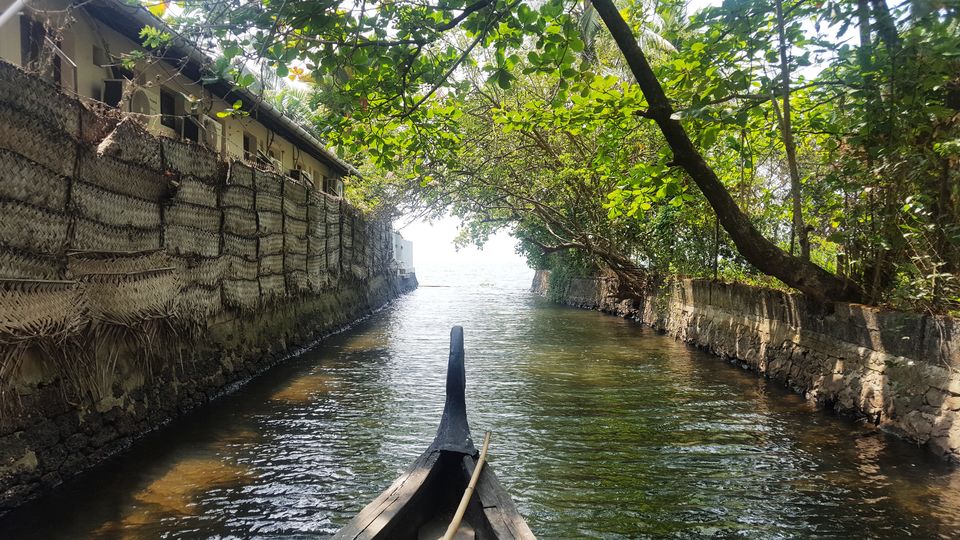 On arriving we were told at the reception that we could go on a Shikara ride in the evening on the backwaters which would take us to Pathiramanal Island; a small land mass on the backwaters that is home to migratory birds. A quick nap later we climbed into our Shikara for a pleasant ride on the backwaters. The starting point is from the hotel itself, so it's pretty convenient. At 800 bucks for an hour it wasn't too expensive, however if you take it from elsewhere it will cost you 600 bucks for an hour.
Dinner was had at a tiny little restaurant called Damman, which you will probably not find on a Google search. We happened to chance upon the place and honestly didn't expect much but what a delightful dinner we had; Crab Masala, Karimeen Stew with Appams and Parothas! The portions were huge and the taste was out of this world and all of this for a measly Rs.700! Absolutely loved the meal here and I would recommend this place to whoever is visiting Alleppey.
A short 10 minute ride later we found ourselves in a beautiful resort that overlooked the vast Vembanad lake and an open-air restaurant that served up some lip-smacking food. Lunch consisted of Roast Beef, Tawa Prawns Kerala Style, Prawns Curry with Appam accompanied by fresh Orange juice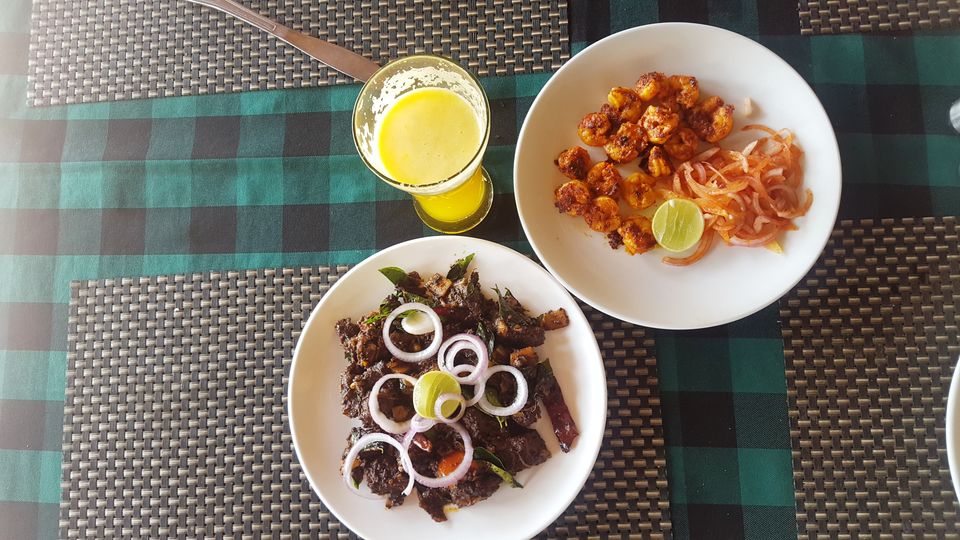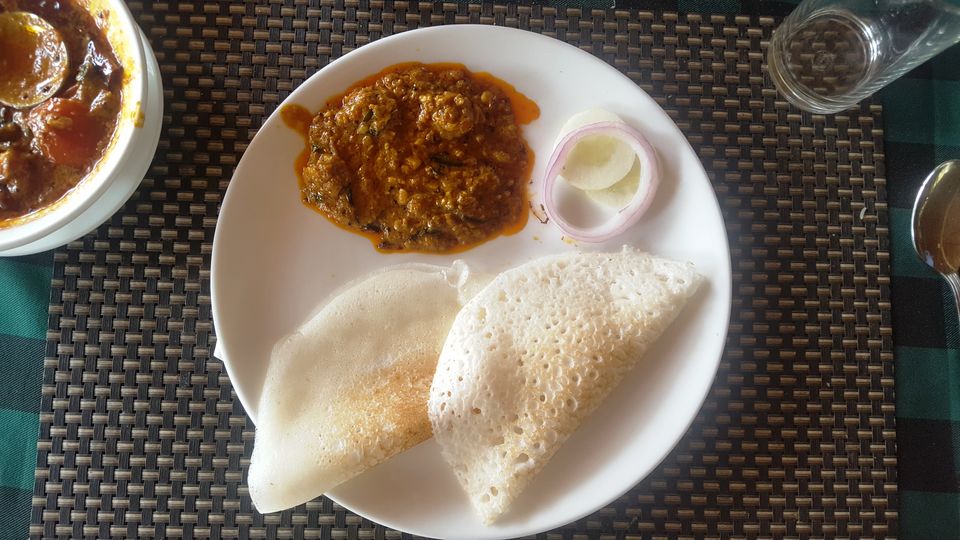 A lazy two hour lunch later we decided to explore the backwaters further and booked us a shikara ride for 2.5 hours that promised us spectacular views of birds, a ride through canals, a tiny village and sunset at Lake Vembanad all for Rs.1500. The ride was just fantastic! We saw so many types of birds, I regret not having taken a better camera. We passed through two canals, stopped at a tiny village where we had fresh coconut water and chatted with some locals, we got a chance to see the simple yet self-sufficient lives they led and ended the ride with a beautiful sunset.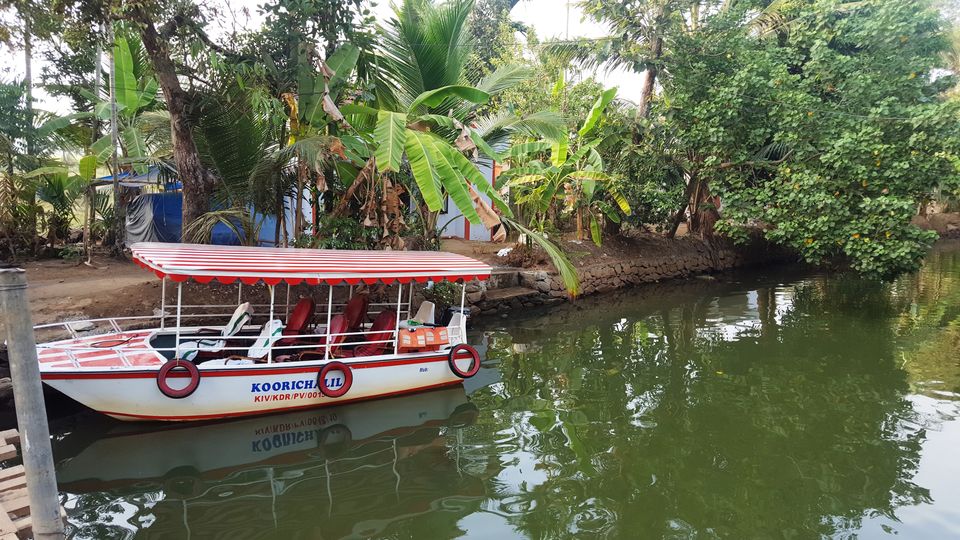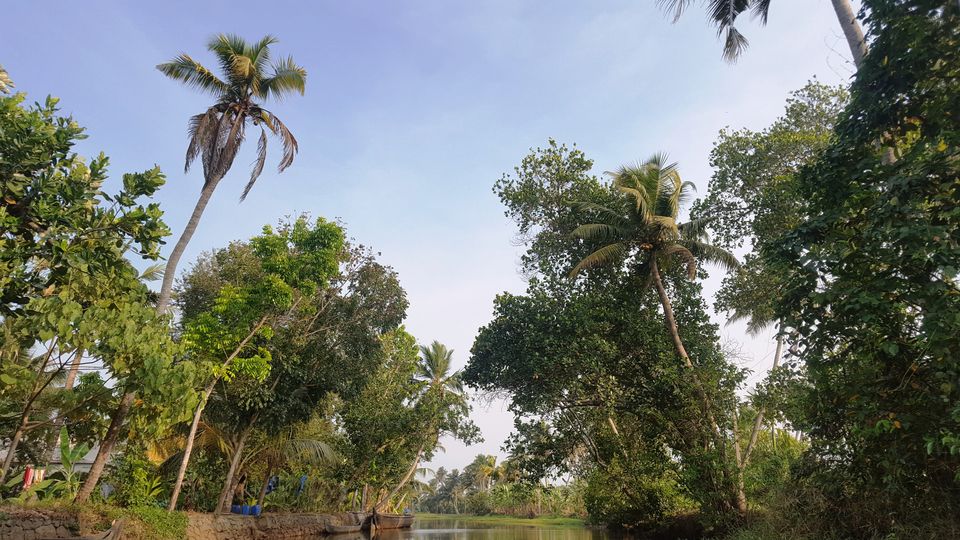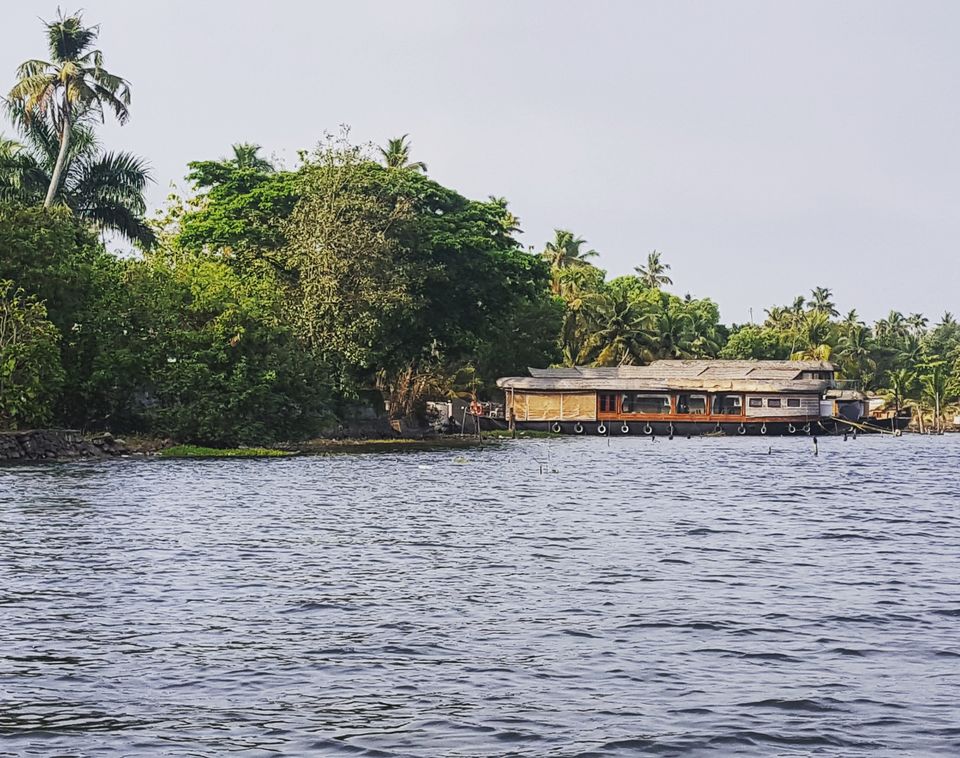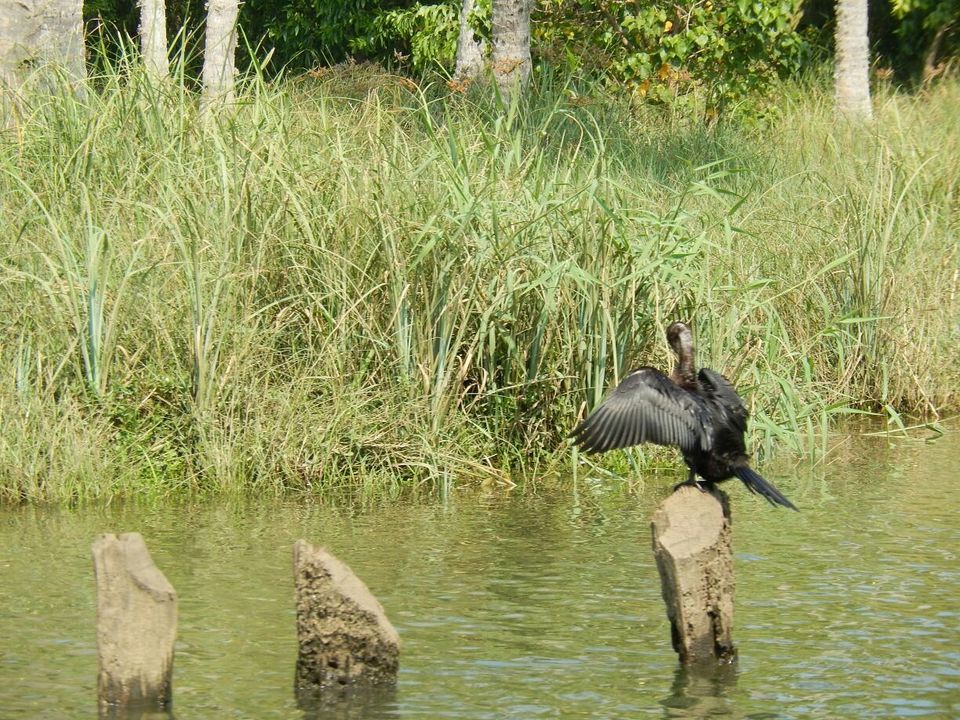 We drove around Alleppey for a bit and retired to bed after an exhausting yet enthralling day. The next morning was spent entirely swimming in the pool and gazing at the backwaters. As the flight back to Bombay was at around 5 pm, we checked out of the hotel at 12 noon and drove back to Cochin where it was funnily tough to find a restaurant serving up authentic Malayalee food. Maybe if we had gone further inside the city we'd have found something, but we did find a bakery and helped ourselves to some mutton and fish cutlets before we made our way tot he airport.
All in all, it was a pretty spectacular weekend, short though. Only things I would have done differently – stayed at a resort in Kumarakom and added another day to the trip, as I definitely wanted to go back to Marari beach during the evening. Kerala definitely has left me wanting more and I will be visiting again soon as there are so many more places I'd love to see.
The overall expenditure for the trip including air tickets must have been somewhere between INR 20,000- 25,000.
Frequent searches leading to this page:-
Kerala Tourism Packages Honeymoon, Kerala Tourism Packages For Family, Top Kerala Tour Packages With Price, Best Kerala Tour Packages For Couple With Price, Kerala Tour Packages 3 Nights 4 Days Price, Best Kerala Tour Packages With Price From Delhi, Kerala Tourism Best Places To Visit