Kerala, a state on India's tropical Malabar Coast, is mostly known for its palm-lined beaches and backwaters, a network of canals. The endless lush green trails of Kerala is a paradise for nature lovers and for those who want to take a break from their day-to-day life. Alleppey or Alappuzha as it is also known, is a major city to experience all of these. It is also known as the 'Venice of the East' as it is home to a vast matrix of interconnected canals, rivers, lakes and inlets of backwaters!
In this travel blog post, I am sharing what you can do when you are in Alleppey. And I insist you shouldn't miss any one of it.
1) Cruise the Backwaters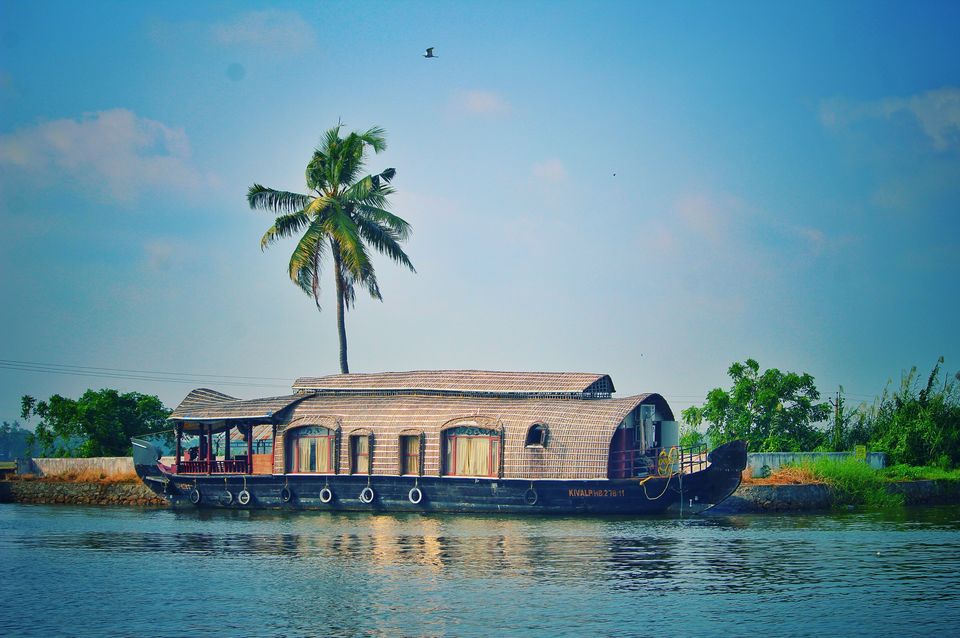 A picture of a houseboat comes in to the mind when ever we think of Kerala. So a houseboat ride is a must when you visit Alleppey. Among all the places which have backwaters, Alleppey and Kumarakom are the most preferred choice for backwaters experience. Both these places are very developed and have some great resorts as well as houseboats offering the experience. There are so many different packages available for a Houseboat cruise online as well as off line.
Houseboat Cruise Prices:
Alleppey houseboat day cruise rates starts from ₹7500. One houseboat can accommodate up to 15 persons for a day cruise. If you are looking for bigger houseboats for day cruise the price will be different.
Alleppey houseboat rates for one day cruise for premium houseboat starts from ₹9500 onwards.
Luxury houseboat one day cruise starts from ₹15000 onwards and it goes up to ₹25000.
2) Shikara Boat Ride
Shikara boats are small in size and are elegantly furnished with Kerala's culture and heritage. These boats are mainly used for sight seeing in backwaters. It is more economical than Houseboat or Motor boat and have seating capacity of four to fifteen people.
These are available on hourly basis. It is used for travelling from one place to another by enjoying the beauty of backwaters in Kumarakom & Alleppey. Most preferable time for shikara boat ride is sunrise or sunset.
Shikara Boat Ride Prices :
Up to 5 Person: ₹2500 (3 hours), ₹4000 (5 hours)
Up to 15 Persons: ₹3500 (3 hours), ₹6000 (5 hours)
3) Vembanad Lake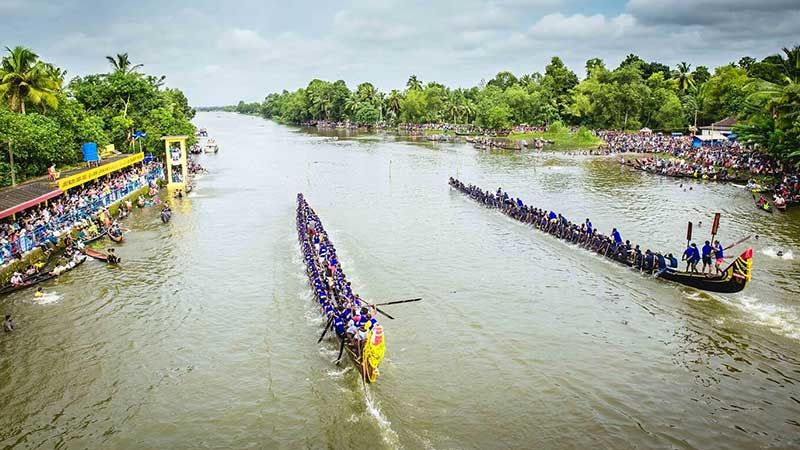 The sight of emerald green coconut fringes flanked by the sapphire led backwaters is a treat for eyes. With 96 km length and 14 km width, Vembanad Lake is recognized as the longest lake in India and largest water reservoir in Kerala. Moreover, it is the heart of Kerala backwater. The very famous 'Snake Boat Race' takes place in same lake on the second Saturday of August, every year. People from around the world come here for a boat ride and to spoil themselves in the scenic beauty of the backwaters.
4) Bird Island Visit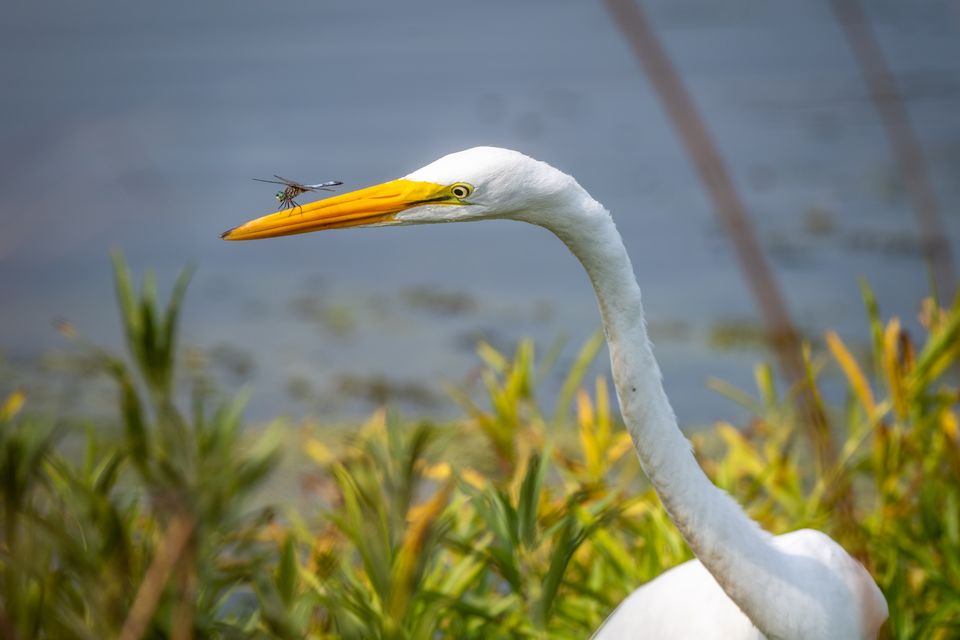 Pathiramanal, a small island on the backwaters of Alleppey, is a haven for hundreds of rare birds migrating from different parts of the world. It is a bird watcher's paradise and is flowing in the backwaters of Vembanad, 1.5 km from Muhamma boat jetty and about 13 km from Alleppey. Make sure you pack your binoculars and cameras. Trust me you are going to need it a lot. There are plenty to click in this little piece of heaven.
Cost: Entry to this island is free and visiting time is 6 AM – 6 PM. You can visit it throughout the year.
Pathiramanal being a secluded Islet can be accessed only by a boat.
5) Secret Beaches
While the backwaters are the main attraction of this district, the beaches of Alleppey are still extremely beautiful, with a wide variety ranging from the virgin, barely visited Marari beach to the crowd pulling Alappuzha beach with its 150 year old pier.
Here's a list of all 5 beaches of Alleppey:
Punnapra Beach (7.5 kms)
Marari Beach (11 kms)
Punnapra Beach (7.5 km)
Thumpoly Beach (6 kms)
Andhakaranazhi Beach (33kms)
6) Ayurveda Massage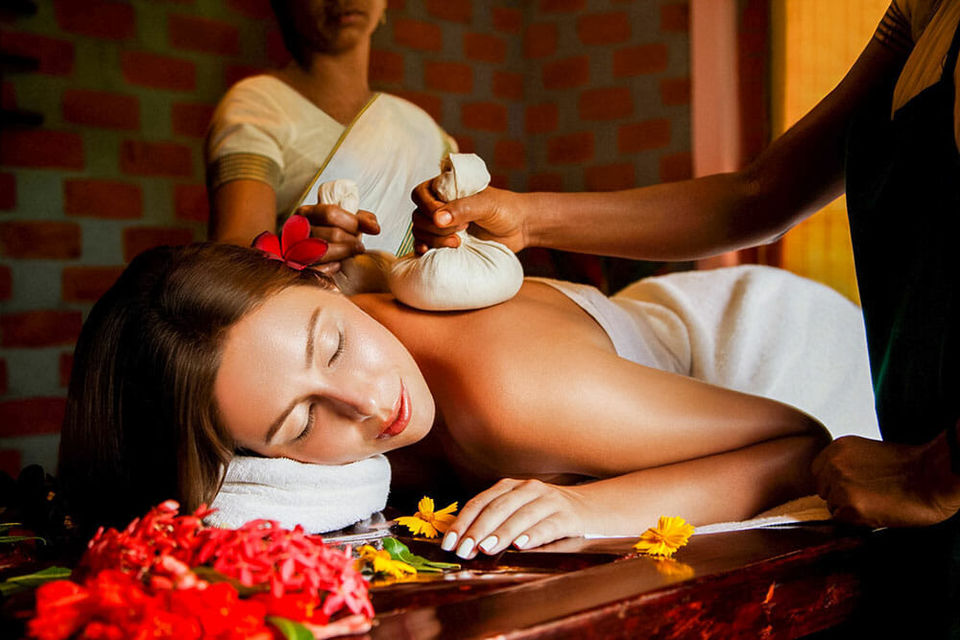 Kerala offers rich quality Ayurvedic medicines which attracts many tourists as well as people suffering from various calamities and the massage here cures many diseases. Also the low cost medicines here help many people who cannot afford to pay high rates to the medicines can attend here.
Alleppey is famous for its Ayurvedic massage treatments and our bodies need the pampering and relaxation while travelling. Alleppey has so many massage centers where you can book an appointment online or offline or can visit directly.
Ayurvedic Massage Prices: It costs around ₹1500 - ₹2000 for a full one hour body massage. Includes coconut oils and Ayurveda medicinal oils, Shower, Shampoo, Soap and hot water for bathing!
7) Kathakali Dance Show
Kathakali is a major form of classical Indian dance of Kerala. It is a "story play" genre of art, but one distinguished by the elaborately colorful make-up, costumes and face masks that the traditionally male actor-dancers wear.
It takes 6-7 years to learn Kathakali and we got to appreciate the skill of these artists. Hence you shouldn't miss opportunity to watch a Kathakali Show and enjoy traditional drama.
Address and Prices:
Kerala Kathakali Centre, near Santa Cruz Basilica K.B. Jacob Road, Fort Kochi, Kochi (Cochin), 682001.
Kalaripayttu (Martial Arts) Show: ₹300 (04:00 pm – 5:00 pm)
Kathakali Demonstration and Show: ₹500 ( 06:00 pm – 07:30 pm)
Indian Classical Music Show (by special guest artists): ₹500 (08:00 pm – 09:00 pm)
Indulge in experiencing the beauty of the nature!
Residing amidst tamed wilderness and scenic abundance that made the land 'God's Own Country', Kerala is a picture painted by the divine hands themselves. A single picture of Kerala is capable of luring you into her cradle and Alleppey is a gem in her crown!
Click here to follow me on Instagram, where I share snippets of my travel-tales.
Think we missed out on something? Tell us about it in the comments below. Or write about it here on Tripoto.
Cheers!