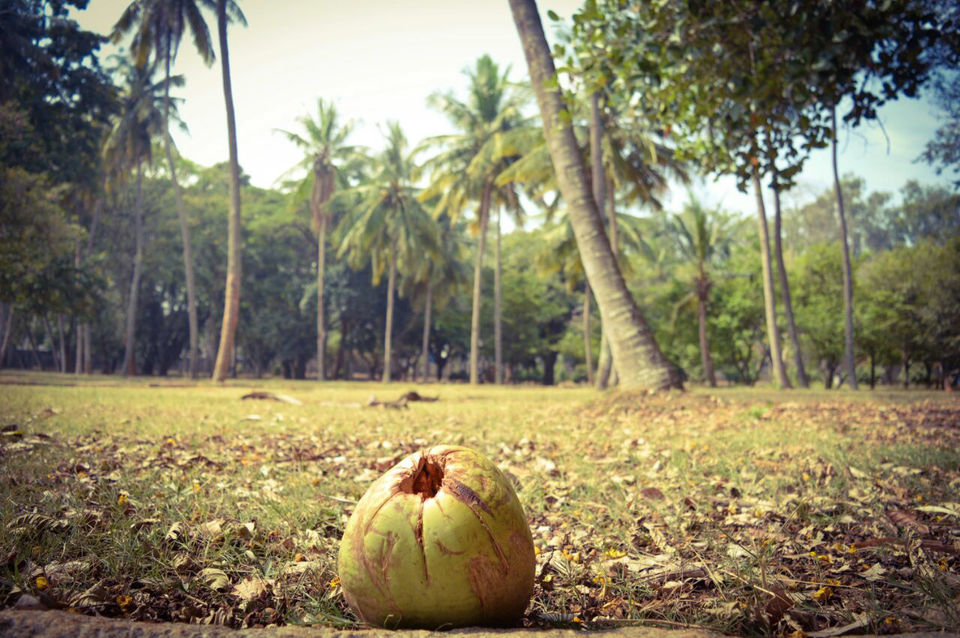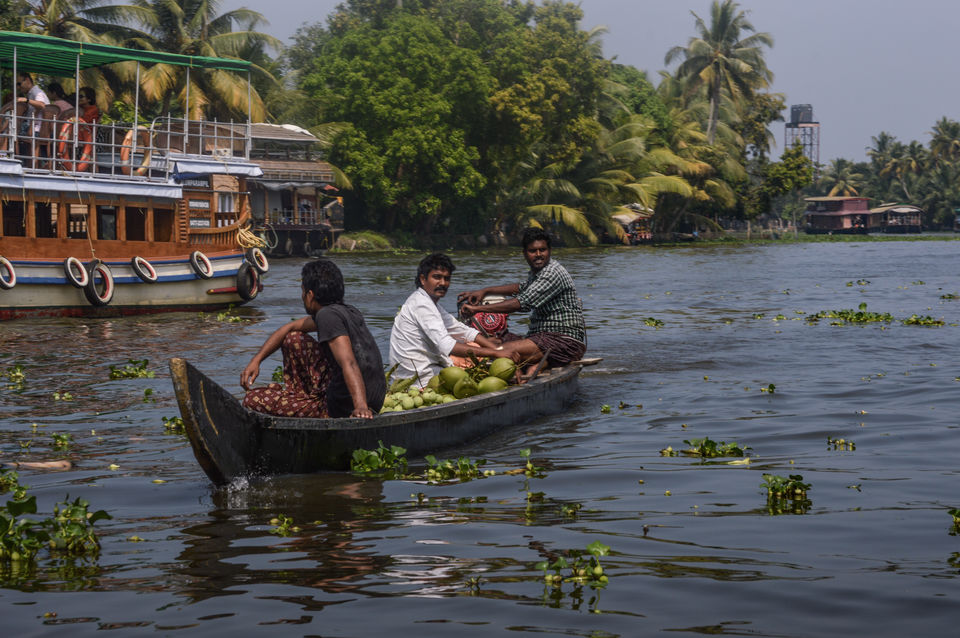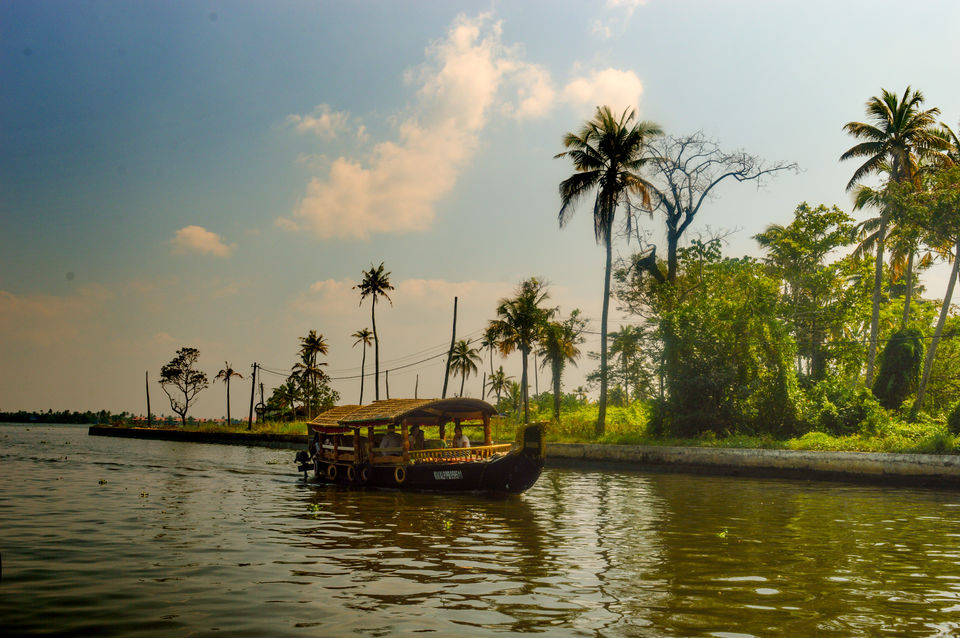 After the efforts that I had put into planning my budget travel in the UK and Europe, I left this one vacation to God himself. After all, it was his country and so, it was up to him to show me around! Frankly, I don't think he really felt any pressure and that's because he probably did his bit when he created his mesmerizing land, long long ago.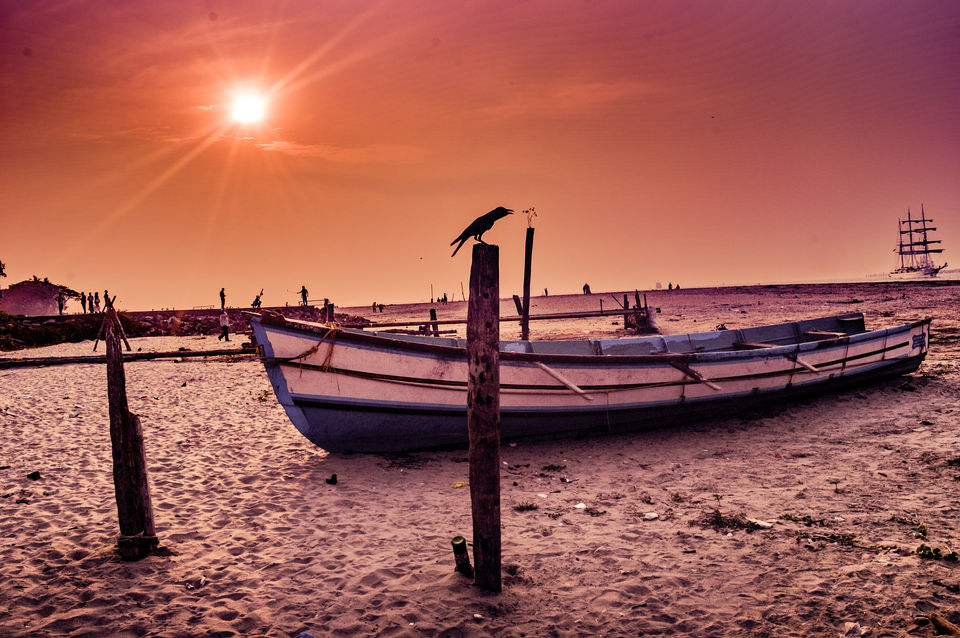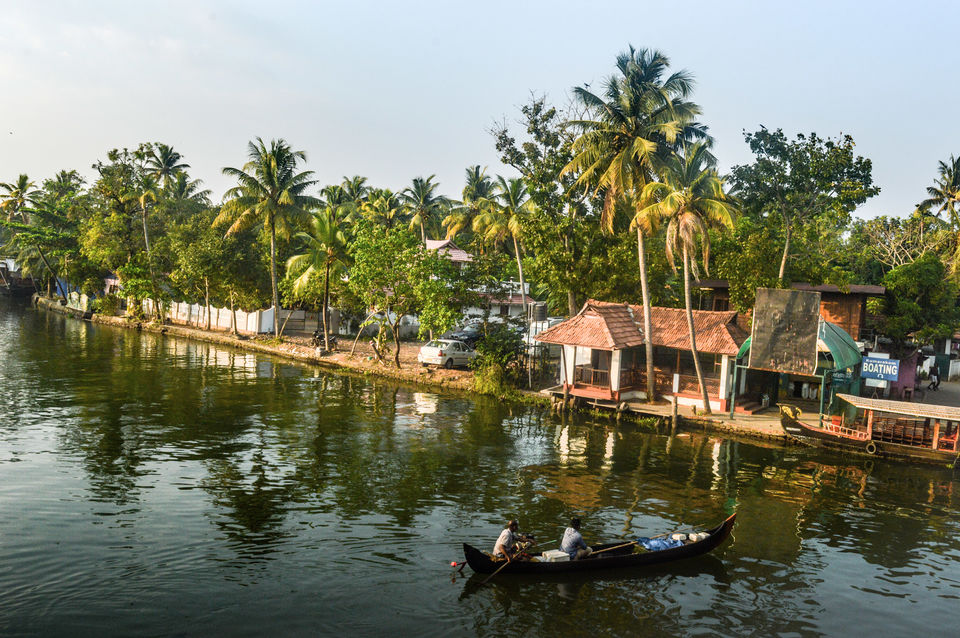 Now he only awaited my arrival. In the many temples, villages, hills and back waters, all of which belonged to him. What made me believe in his presence? Well, why not? Mother nature's miracles have been left untouched. Natives still reside in thatched houses with one or even a few coconut trees in vicinity. Some, even within their compound. There are only so many high-rise buildings, that one can easily count them on fingertips. Here, fishing and selling coconuts can earn you a living even if you belong to the capital city and yet, it is the most educated state in our country! Educated in the true sense, for people here have taken good care of their land. So much that, the Almighty decided to call it his own. As I journeyed through his land, he didn't need a plan to show me to the best of Kerala. Every path I crossed left me awestruck and another bend in the road meant escaping into the next canvas in an art gallery. Here are a few tips on what to expect in the places I visited!
DAY 1. Palakkad & Guruvayur - Temples, villages & hills.
Mind you, it isn't just about the grandeur of the temples here or the serenity in the villages & hills. Each temple mostly owns a pristine kolam (pond) and an Aana (elephant). It is believed that only the most fortunate of the elephants serve temples & have the privilege of hosting the deity on special occasions. Even though they are chained down at other times, they are fed well and regularly cared for. Mahouts can be seen herding them through the narrow streets. They develop the kind of bond that a man and his pet dog do.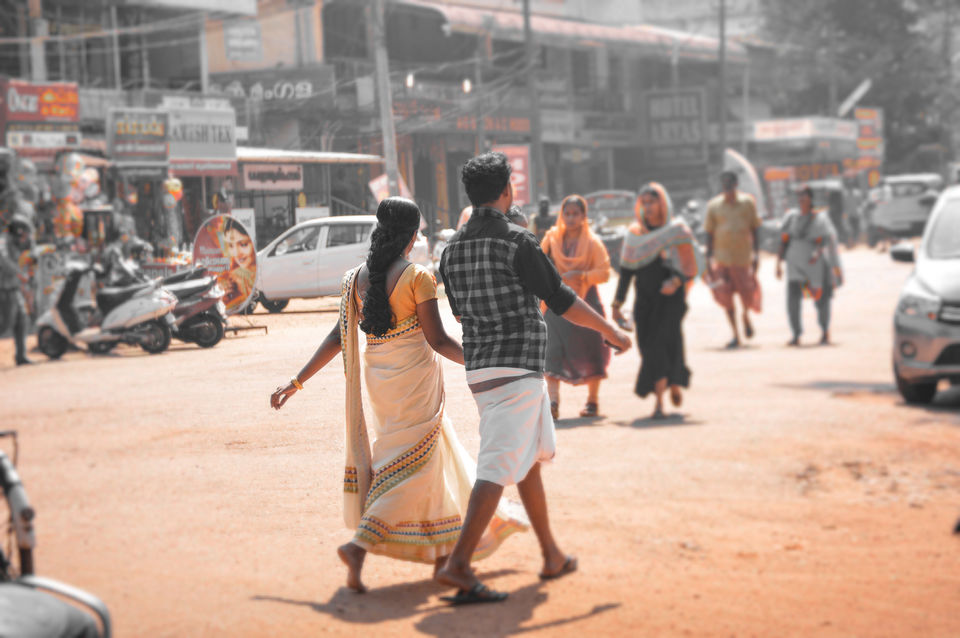 Women clad in the elegant white sarees with a golden border and men in colourful lungis walked the narrow streets of Palakkad. Kids played under the shade offered by Banyan trees, excited by the prospect of being clicked by Chechi's (sister-me, of course) camera. None of them sat around with i-pads ;)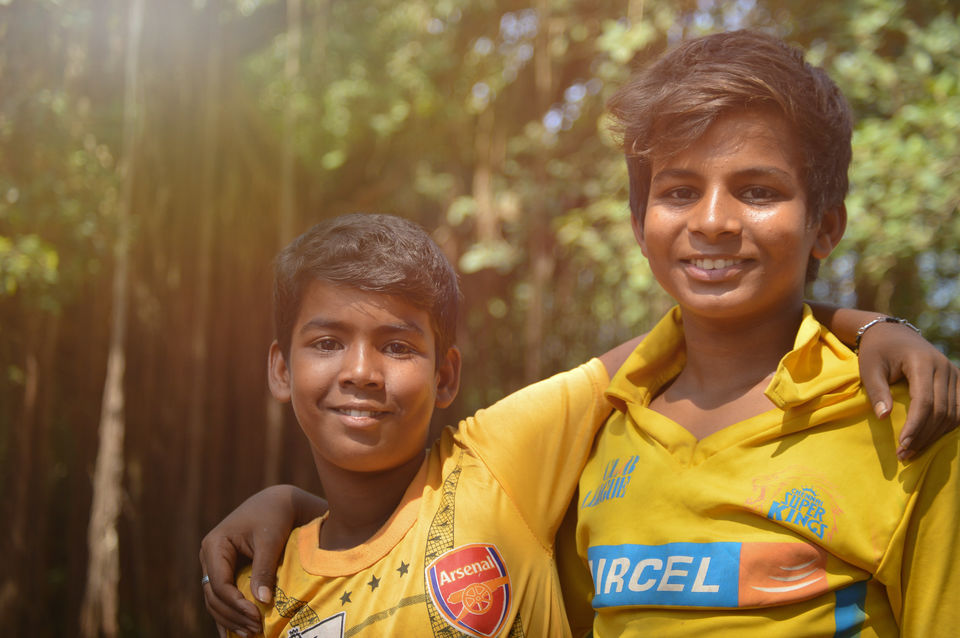 The little village was also an entry point to the Malappuram hills. Of the few landmark/touristy destinations here, the fort and Malappuram dam are famous. It is on the way to the dam from Palakkad, that the exotic hilly charm of Kerala unfolds. Listening to the friendly auto driver narrating tales about how Hyder Ali's fort was a challenge for Britishers to invade while driving into the hills, is certainly something I will not forget. Whether it was the tale that was more captivating or the hills or the paddy fields and wide spread coconut grooves, I cannot say :)
DAY 2. Cochin-The capital city
Quaint narrow streets with beautiful white churches and houses will signal your entry into Fort Kochi. If you ever wondered how it was when Goa was full of the Portuguese and Pondicherry was inhabited by the French, then here's a chance for you to see foreigners on our land ;) Dutch families live here even today. It is people from other parts of the state and country that are tourists here. Not the Dutch! They simply go for strolls along the coast which is a stone's throw away.
There are many more diverse things to witness at Fort Kochi. Be it the fishermen bracing themselves for a good catch or just the sun set against their Chinese fishing nets; none of the nuances cease to amaze you. All it takes to learn more about the place is to wander off along the shore. Also, all over the place, people sold a lot of antiques and other beautiful pieces of art. After spending an afternoon at this wonderful place, chilling at the beach on an abandoned boat with an elaneer (coconut water) and marveling at the events of the day was most refreshing. A feeling which came and went, just like the waves that wet my sun burnt feet. Something that you will appreciate only when you visit Fort Kochi.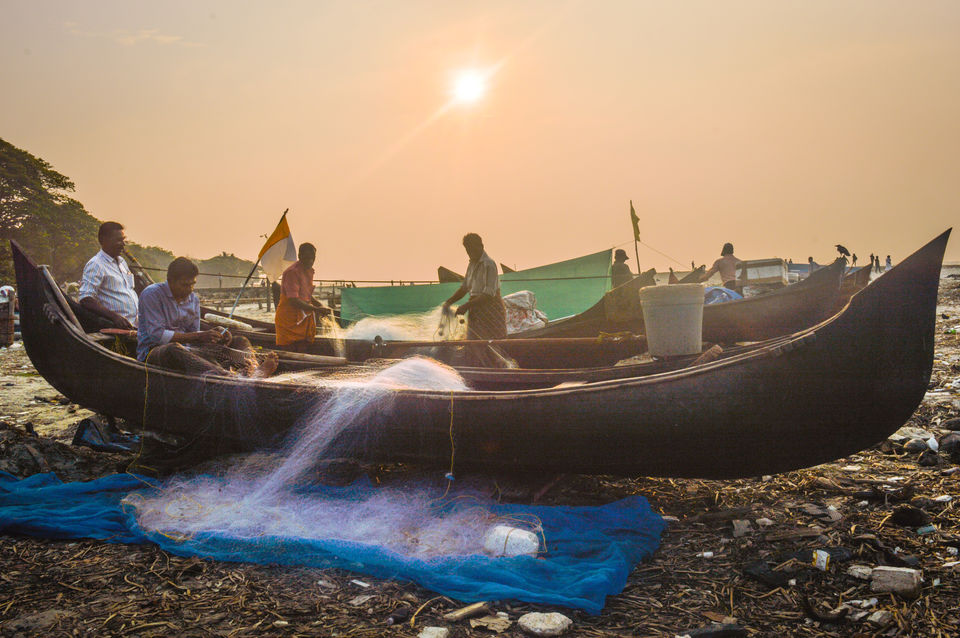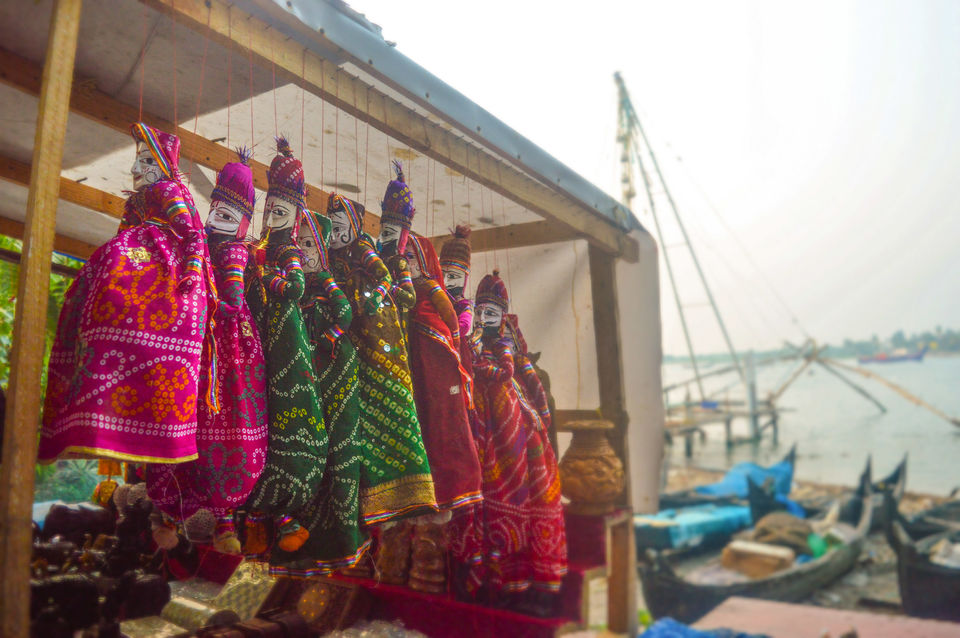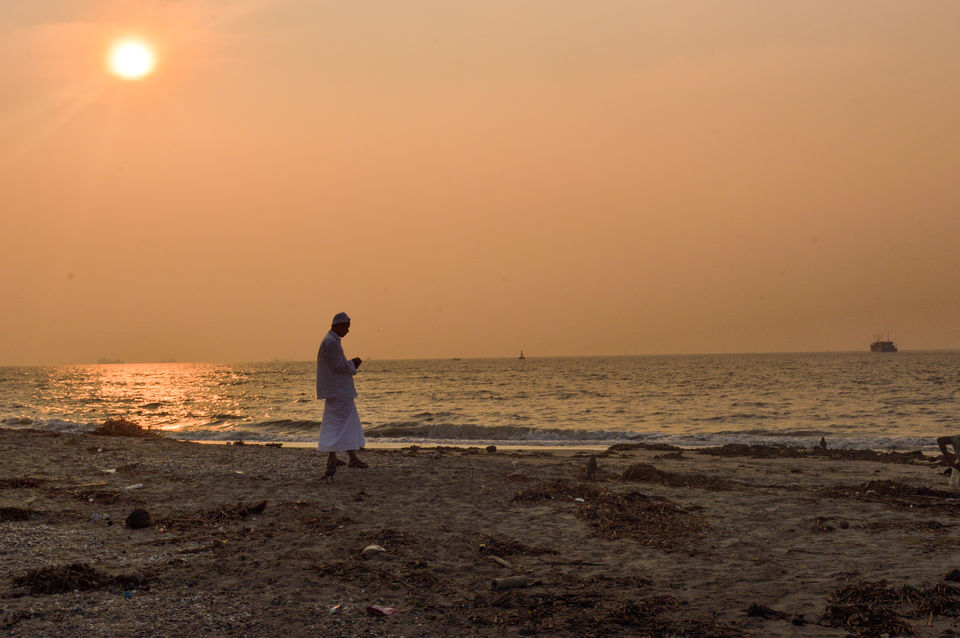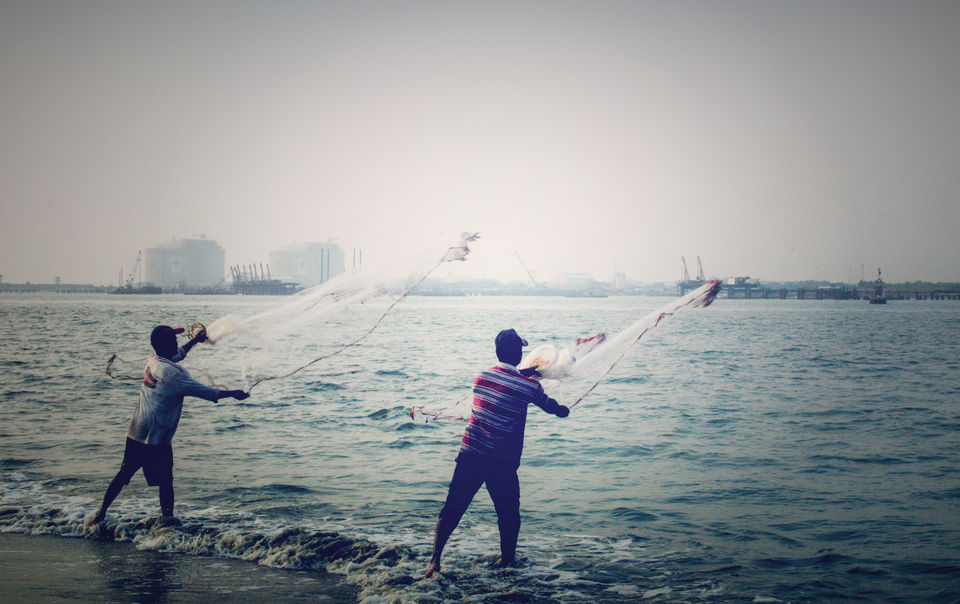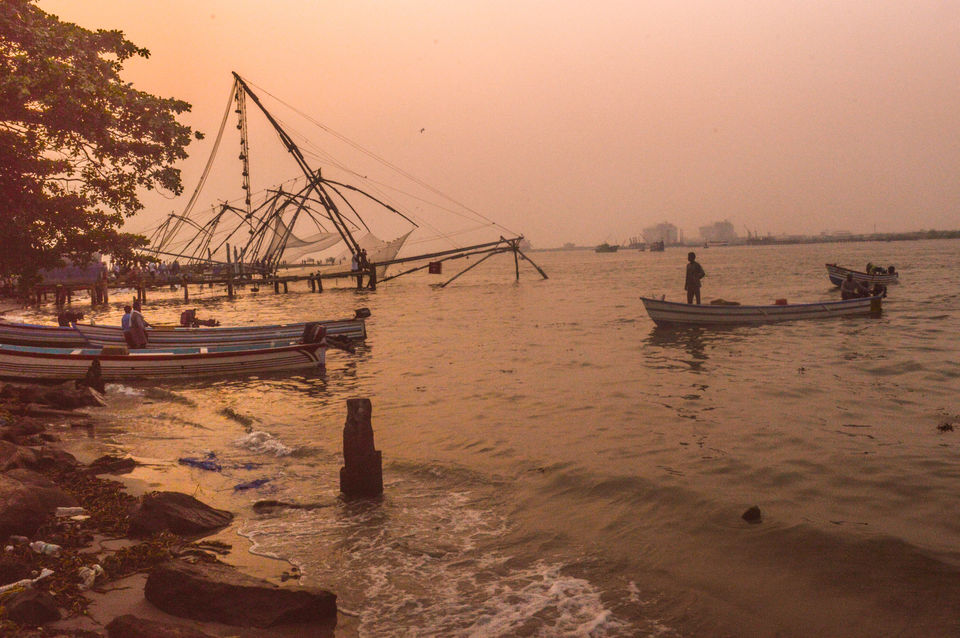 DAY 3. Vypeen Island- Beach Hopping, marine life and much more
So God was making it more and more exciting with each passing day. Each one of his retreats was unique in a way I had never imagined possible. My best friend Neha and my parents accompanied me on this road trip to Vypeen. If you ever went to an island, ended up on a beach and wished you had instead seen land amid water, visit Vypeen.
It is not just a beautiful stretch of beaches. Flanked by tiny patches of land submerged partially in water, the narrow streets literally wind through the island. Here and there, sea gulls sat spreading their wings, basking in the sun.
The little patches of land are mostly inhabited by fishermen. What it would be like during heavy rains, I couldn't guess. Instead I quietly believed that God looked after his country and people in times of need. Had it been washed away by floods, it wouldn't be this beautiful.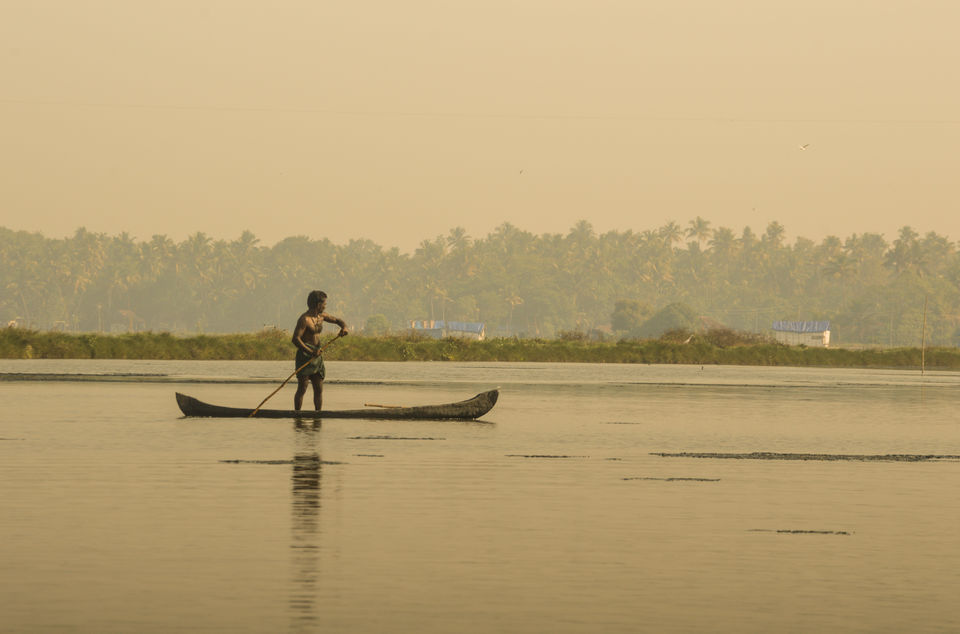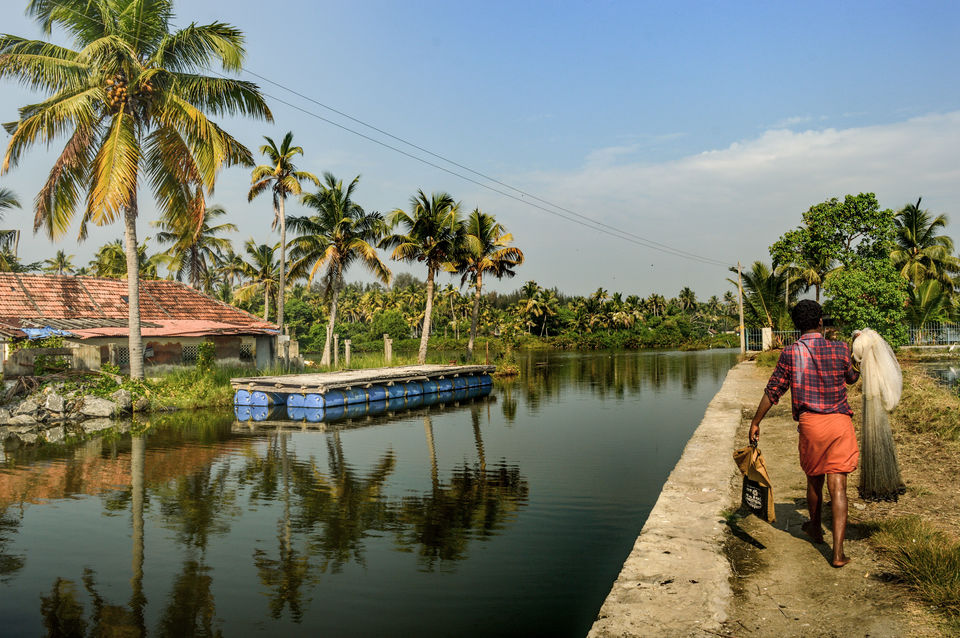 Also, it was a great place for beach hopping. My favourite among the beaches I visited, was the Pallathamkullangara beach. Everything about the place was perfect and enchantingly beautiful. The tides rolling in from the distant blue waters weren't too high. The sandy shoreline lined with pine trees offered the much required shade. Now and then, we even spotted ships. Being with my childhood best friend called for collecting shells. Also, this place being slightly isolated in comparison to Fort Kochi, we had the time of our lives.
The next in line were the Munambham and Cherai beach. Each minute spent at the Munambham beach revealed secrets about the place. From discovering crabs on the rocks of the harbor to finding men setting up their fishing nets using sliced bamboo with 100s of sea gulls in the vicinity, everything intrigued me. Its a sense of wonder that leaves you in a state which you must chase down at least once in a life-time. I always loved doing my bit of research before visiting a place. But this feeling of learning things about a place on arriving there seemed to carry the actual essence of travel. I was loving it to bits!
DAY 4. ALLEPEY & KUMARAKOM - House boats, nature and birds
Tourists from all over the world flock to Kerala to spend their vacation lazing around in a houseboat, sailing through its backwaters. I must say I liked the idea of spending a night or two in the traditional Kettuvelloms (house boats). But can you guess the price? It is as high as 40,000 for 2 nights. Besides I certainly don't think I would have had the time to explore all those places, had I spent 2 nights in Allepey & Kumarakom alone. However, taking a boat ride through the back waters isn't something one should miss. After all, they most literally define Kerala. So my parents and I chose to ride in a Shikhara for an hour and it costed us INR 1500 for 3 people. Now I would say, the ride was actually priceless :)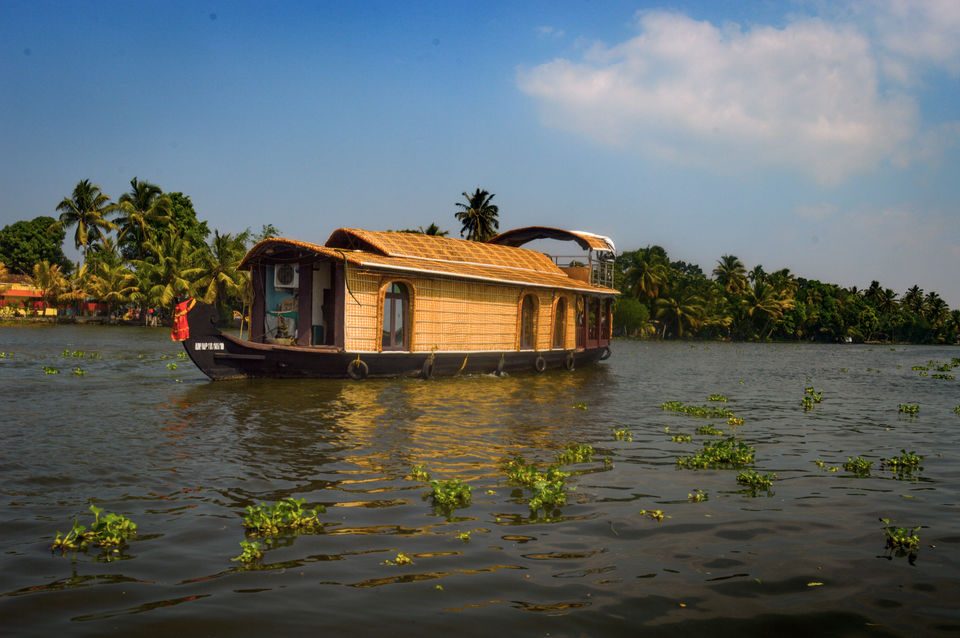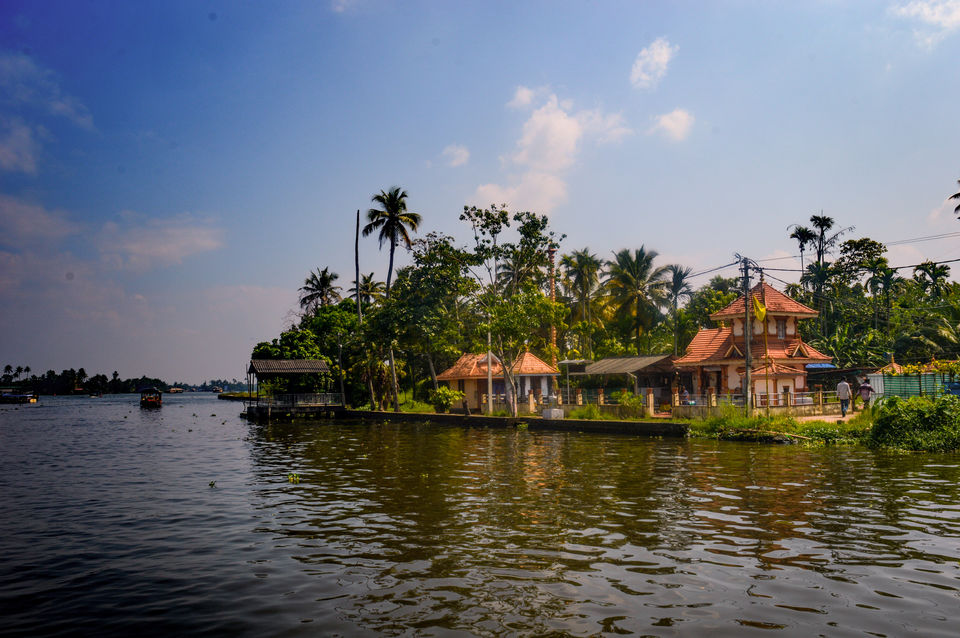 At first, trees formed a thick canopy overhead. Eventually our Shikhara emerged on the backwaters of Allepey, little villages dotting the banks. Quite obviously, water hyacinths were the secret to the clear waters. We even sailed past the Kerala Ayurvedic massage centre. A variety of birds flew past us, now and then and there was no breaking the spell that nature had cast on us. Occasionally even a Kettuvellom would sail by. These boats made of coir & wood, which were used for trade and transportation in the olden days, were now being used to develop tourism. But let's not underestimate a shikhara ride.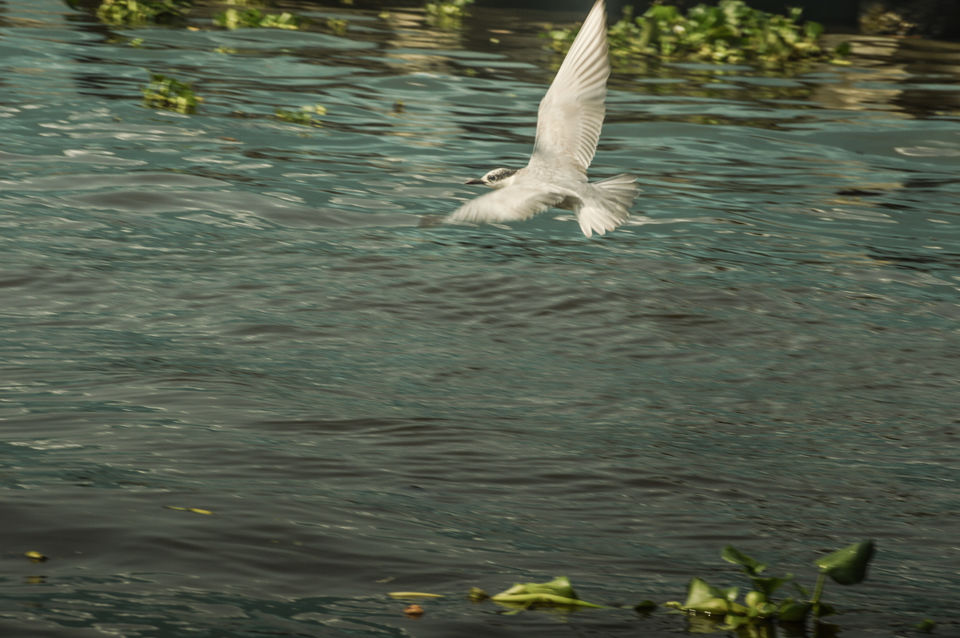 Diwans were arranged within the boat for seating. The shikharas were pretty in their own way and were very comfortable. Even though most are motor driven, you will still see boats that are maneuvered with oars. These are mostly owned by peasants who transport coconut produce from their farms to where they live.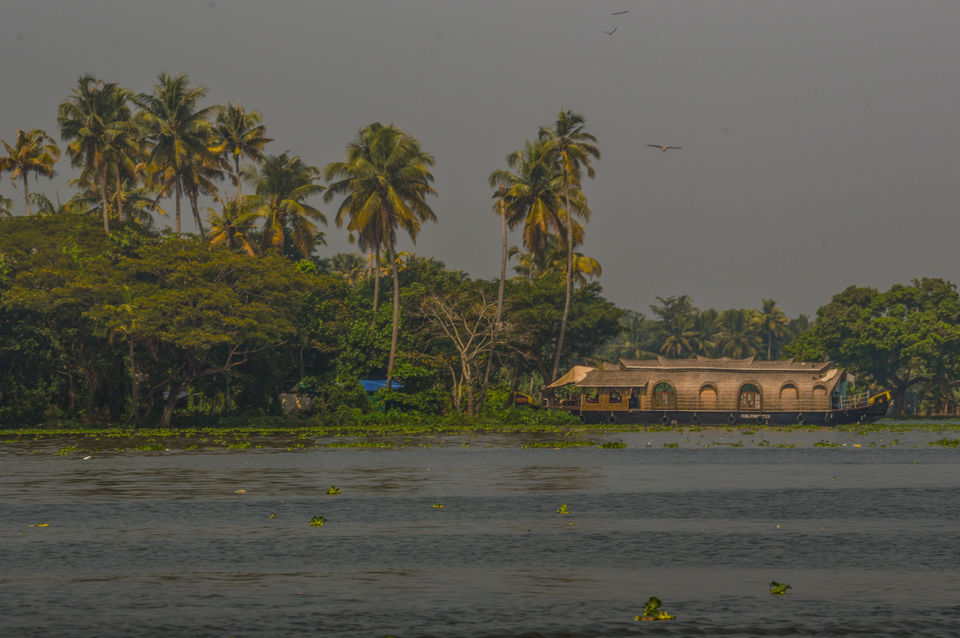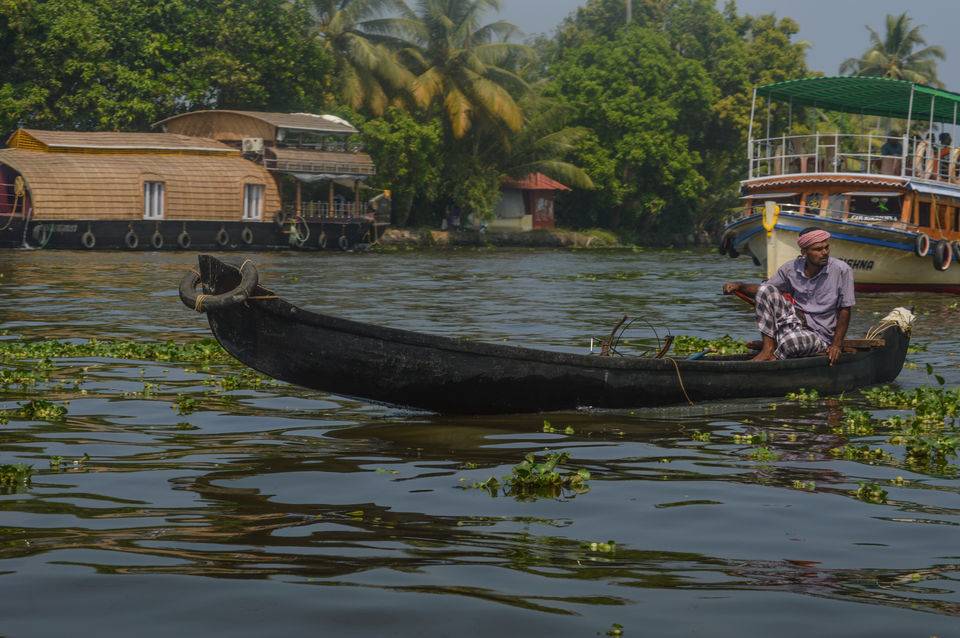 Its not just the shikharas & kettuvelloms that sail through Kerala backwaters. Government boats sail too. The public use them as a means of transport to reach their residence/place of work. It was all simply wonderful to take in. As the ride came to an end, I was left recalling my experience in Venice. I wondered how two different parts of the world can be so similar and yet so unique in their own way! For the memories of the picturesque ride to linger forever, I got a few shots. Here they are. I hope these inspire you to visit God's land and be his guest for a few days : )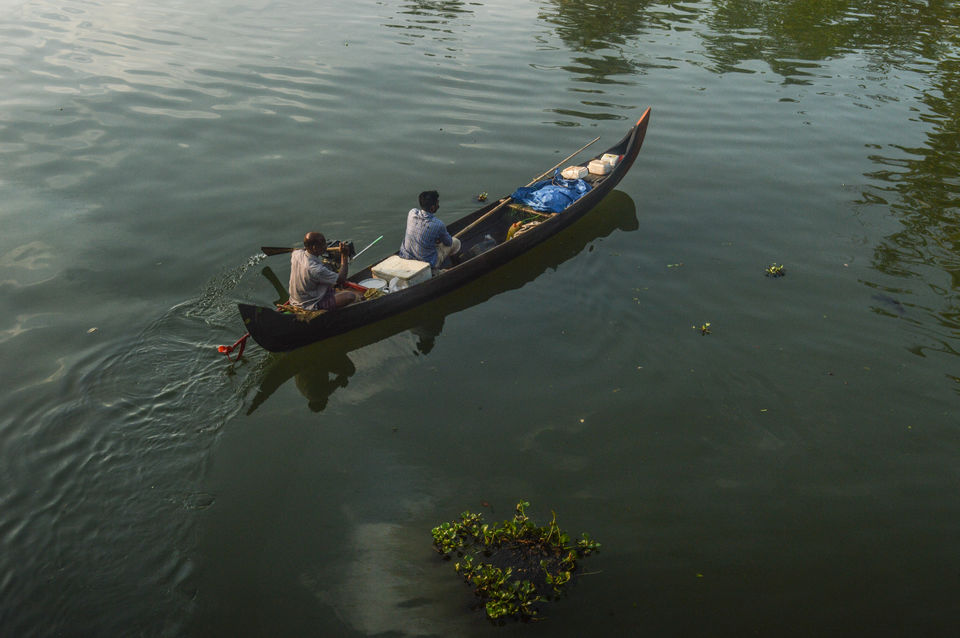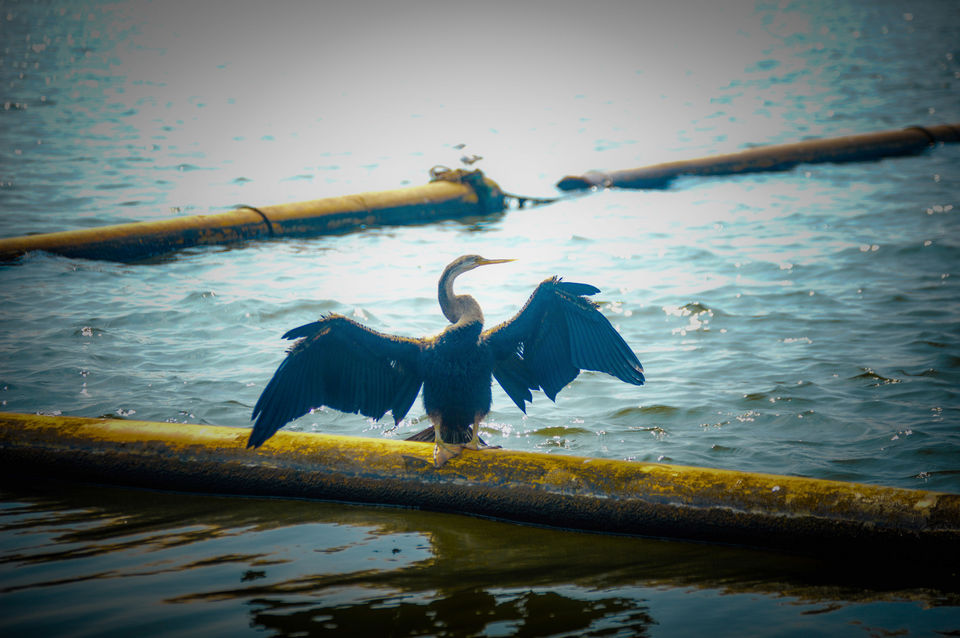 Frequent searches leading to this page:-
top Kerala holiday family packages with price, top Kerala holiday couple packages with price, Kerala honeymoon trip plan, Kerala honeymoon packages 4 nights, Kerala holiday vacation packages price, Kerala budget travel packages