There are some sounds and sights that possess the virtue of inducing a sense of well being in you, which are potent enough to calm down the chaos of your mind; they simply imbue you with a sheer feeling of hope and clarity. There are some harmonies you must like to rejoice in before you pack your bags for Kerala - chirping of birds, rustling of leaves, songs of nature's bounty. But above all you must like the sound of your own thoughts, because that would be the most prominent of all.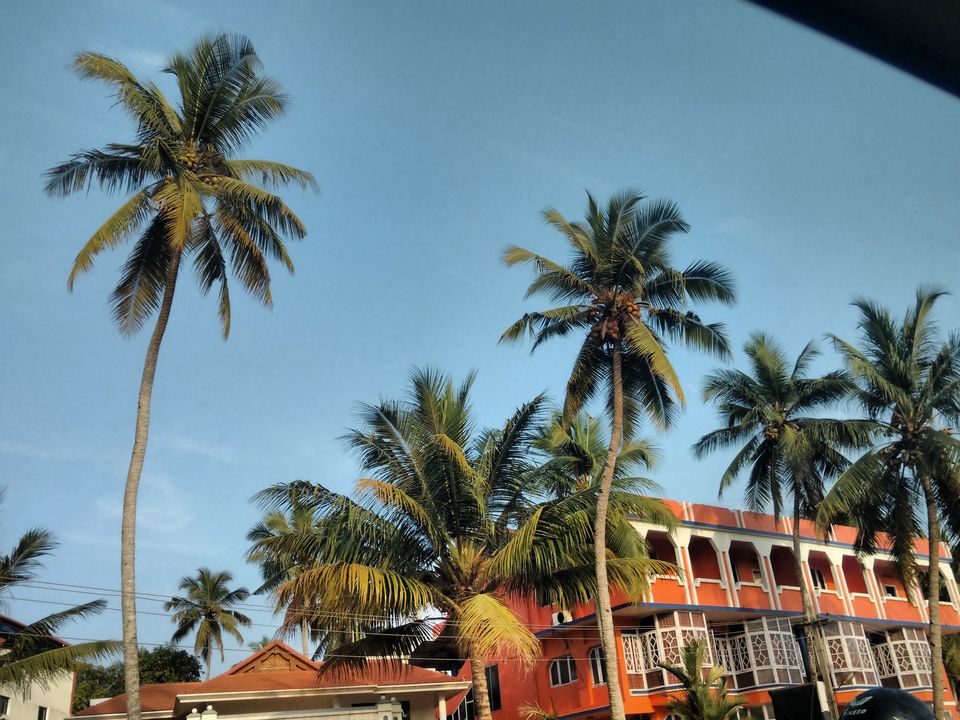 Embraced by the Arabian Sea on one side and adorned by the Western Ghats on the other, Kerala, perched on the Malabar Coast, is truly 'God's own land'. I paid homage to this beautiful land in the month of December. I was ready with my itinerary, but what I wasn't prepared for was the splash of greenery all around me! Right from my arrival at Kochi late noon, to my ascent up the lush green plantations of Munnar, the crisp, refreshing air and the breathtaking scenery outside the car made me simply stare in amazement all through. The journey featured the city streets of Kochi (Cochin), the exceptionally clean village roads and some picturesque hilly landscapes, all in a matter of four hours. As we made our way to this quaint little hill station, wrapped up in a thick, luscious green carpet placed effortlessly in the lap of the Anaimudi peak, we stopped midway for a steaming cup of "kaapi". The best coffee you can ever get in the whole of India, and I continued towards the hotel, staring out in awe.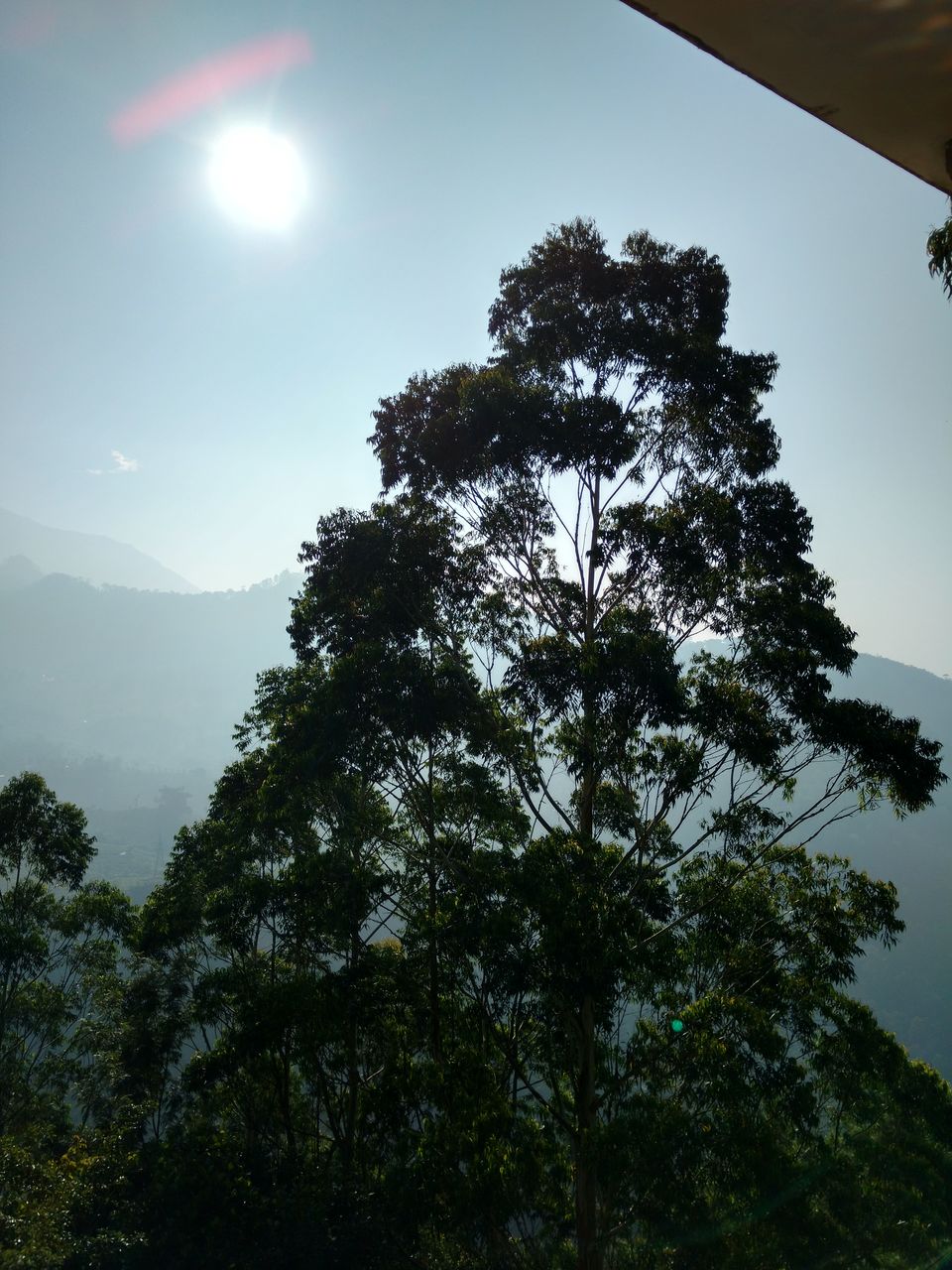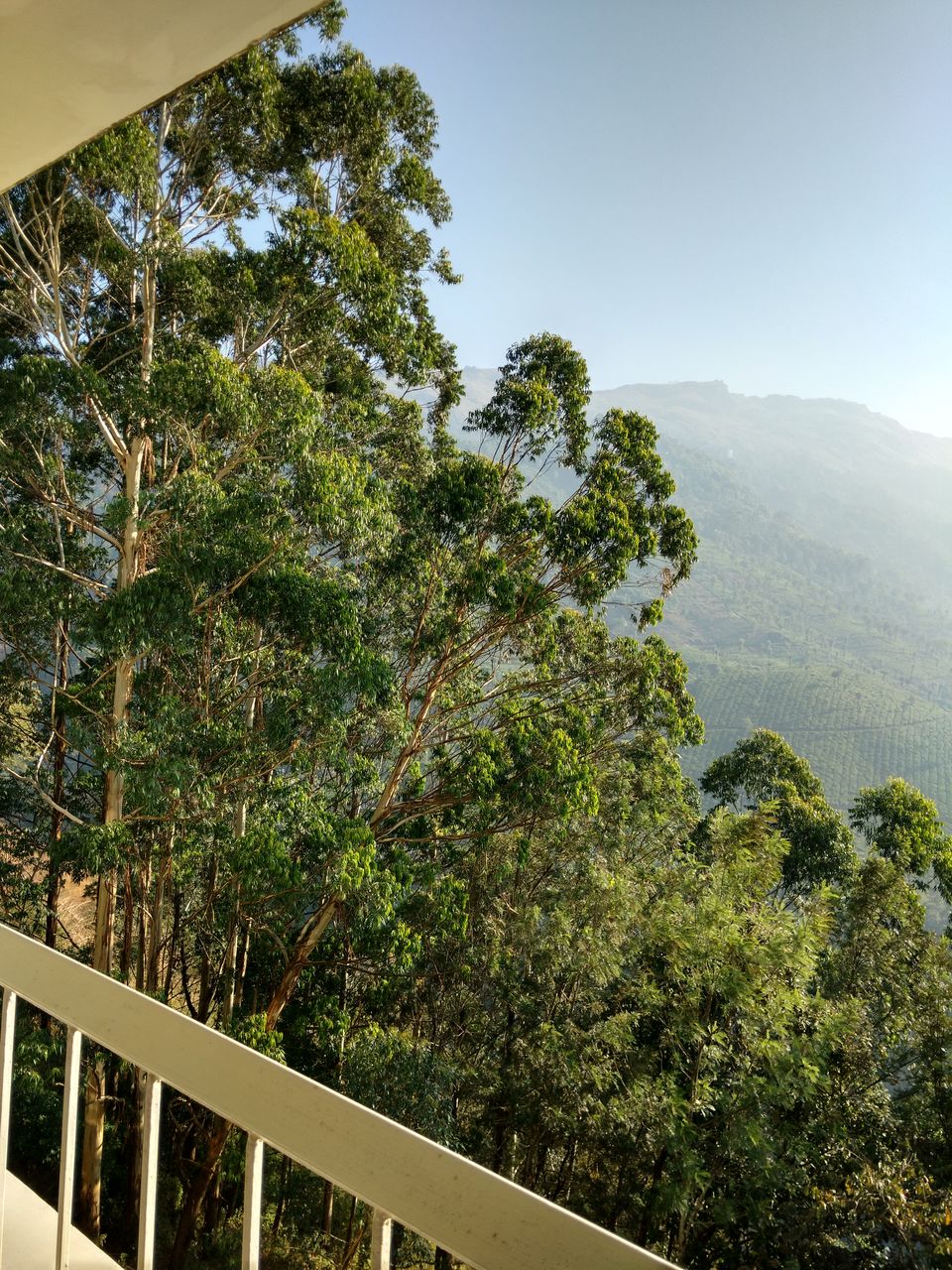 There was never a day throughout my stay when I did not feel like heading out! The very next morning I found myself at the Eravikulam National Park which is known as the natural habitat of endangered Nilgiri Tahr (a goat antelope) followed by the guided tour at the famous Tea Museum of Munnar. A documentary and steaming cup of masala chai later I headed out for some offbeat trails. The winding roads brought me 22 kms away to the unspoiled banks of the Devikulam Lake considered sacred by the locals. It is one of the easiest hiking routes - best suited for beginners. Some minutes and morsels of food later I found myself at Marayoor - the abode of prehistoric burial chambers. The dilapidated stone structures, quite close to ruins, are believed to be inhabited by our ancestors as early as the Iron Age. The evening brought me close to the end of this heady mix of rich culture and folklore and also to that of my stay at Munnar. I found my little place in the world here, in the middle of a valley swathed with a million shades of green which humbly boasts of swinging bridges, tea plantations, glorious views and amenable locals.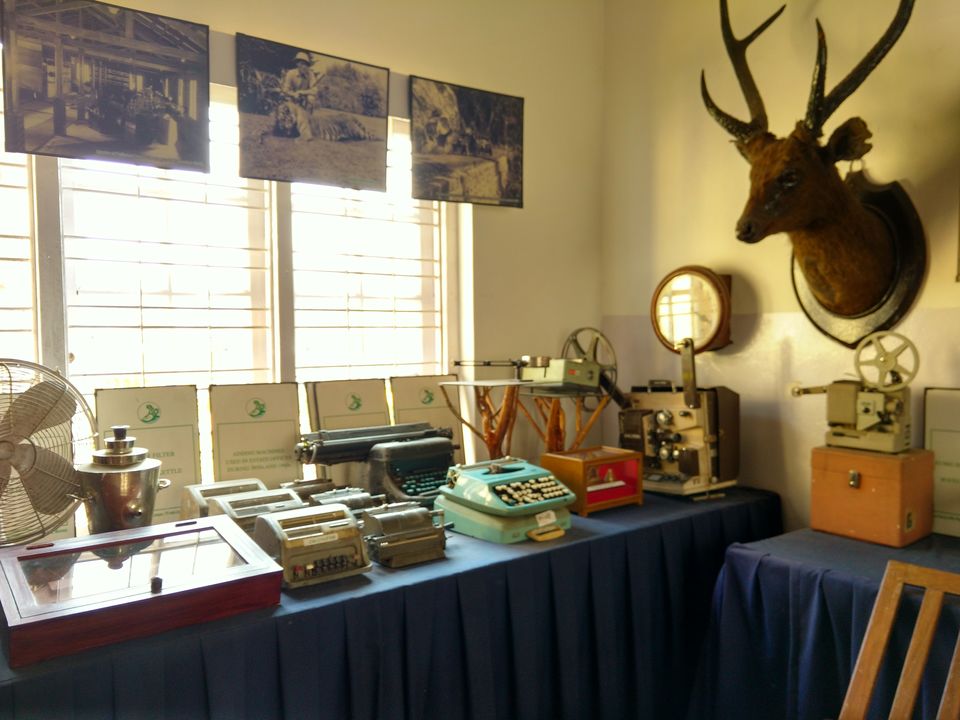 I then journeyed from the chills of the mountains to the spice and banana plantations of Thekkady (Periyar) post my early morning visit to the Mattupety Dam. Here I witnessed the surprising blend of culture and progress. Made me realize that modernity does not dwell in letting go of your roots and traditions, rather it is in carrying it forward with you. Preserving old art forms - Kathakali and Kalariyapattu, by sustainably practicing them, taking ahead knowledge which is centuries old, taught me this important lesson. A visit to Periyar also provides you with the opportunity to see wildlife at close ranges, besides the varied vegetation and a wide variety of birds. Lying at an altitude of 700-1900 meters above sea level, Periyar has a cool and comfortable climate. Out here, you could head out for treks and mountain walks, visit spice plantations or enjoy boat rides at Lake Periyar. Needless to say, I did it all! An elephant ride (Rani was her name) brought me closer to the magnificence of nature and also to my voyage to Kovalam.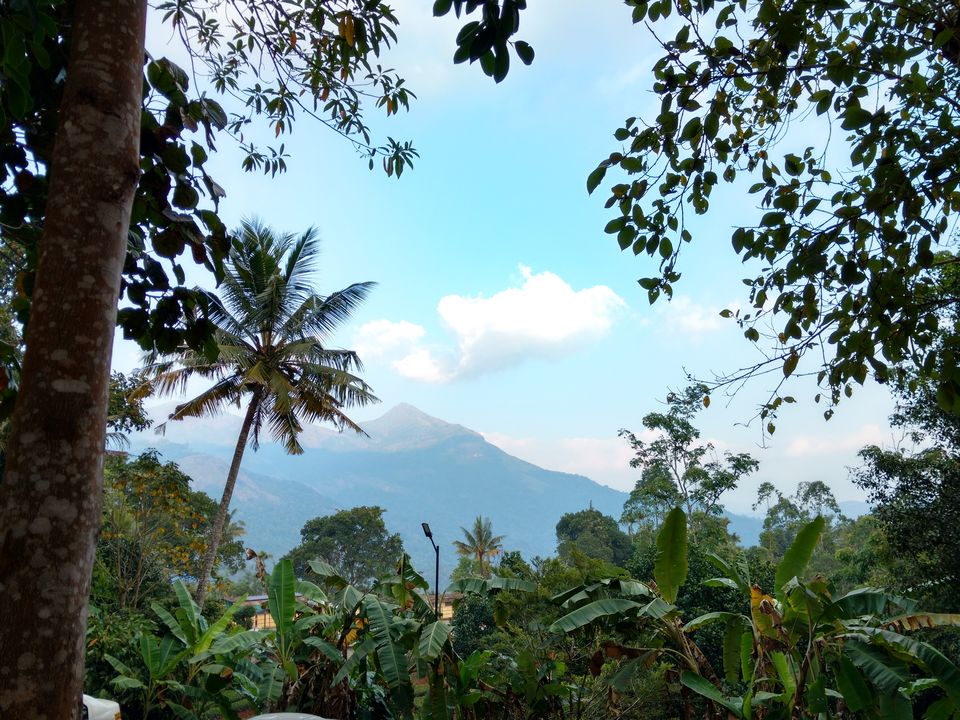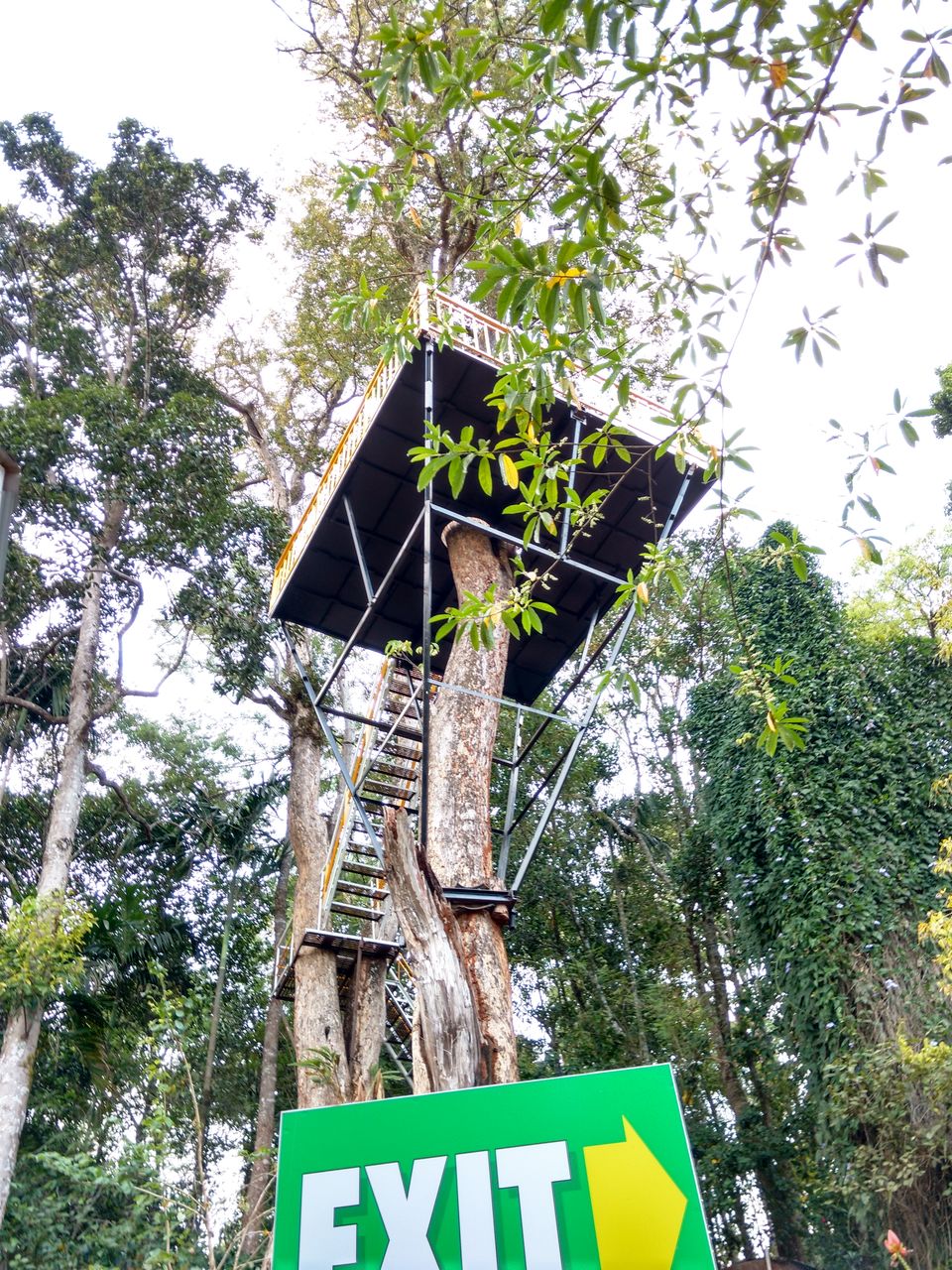 It was as easy as rolling down a hill into the vast open arms of the ocean! All along the way were bountiful plantations of orange, jack-fruit, eucalyptus and mango trees. The car had barely halted when I dashed for the shoreline of the Malabar in Kovalam. Beach rocks, lighthouse, clear blue waters - it was perfect! To top it all, Kovalam has all beach facing accommodations, some at very thrifty prices in fact. Having spent most of my evening on the beach, now was the time to grab some bites and turn in early for my approaching last daylight in Kerala. Early next morning, I planned to roam the local street shops and later head towards the Poovar Golden Beach. I witnessed the merging of a lake, river and sea here, and was left speechless on reaching this point of Kerala. This tranquil and serene beach can be reached by houseboats drifting away in the magical backwaters along the banks of which an enthusiastic birdwatcher can spot baffling numbers of bird species. A floating restaurant was my only stop on the way (definitely recommended) to place an order for a scrumptious meal and a large drink. I jumped off the boat onto the golden, glistening and scorching sands and rushed towards the last point of the beach. Red flags and threads hinted towards the reckless open waters which could lead one to - maybe Africa?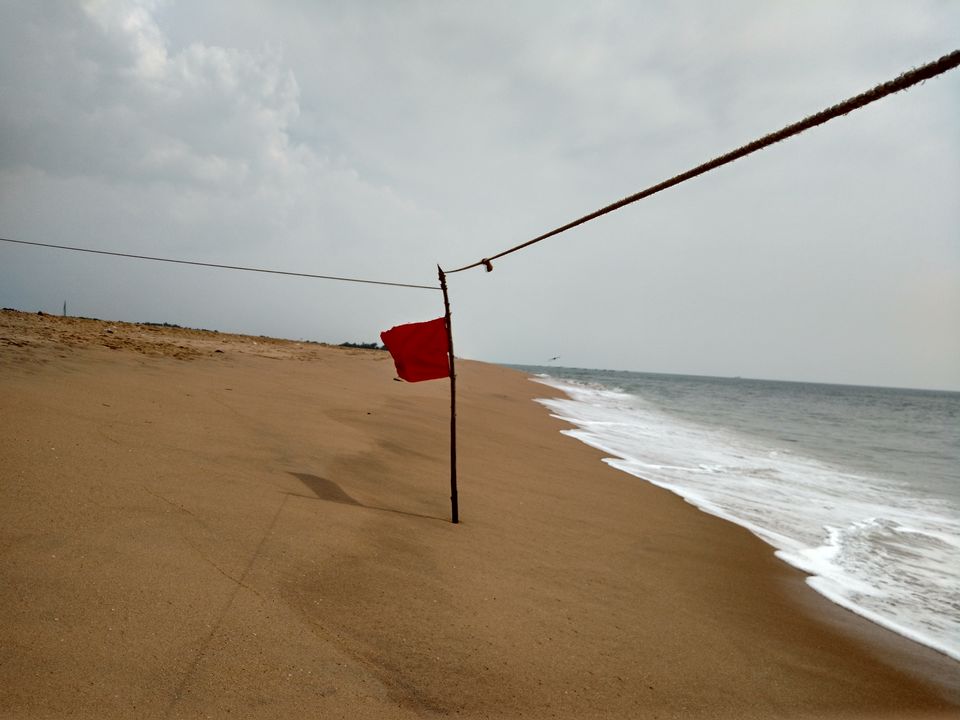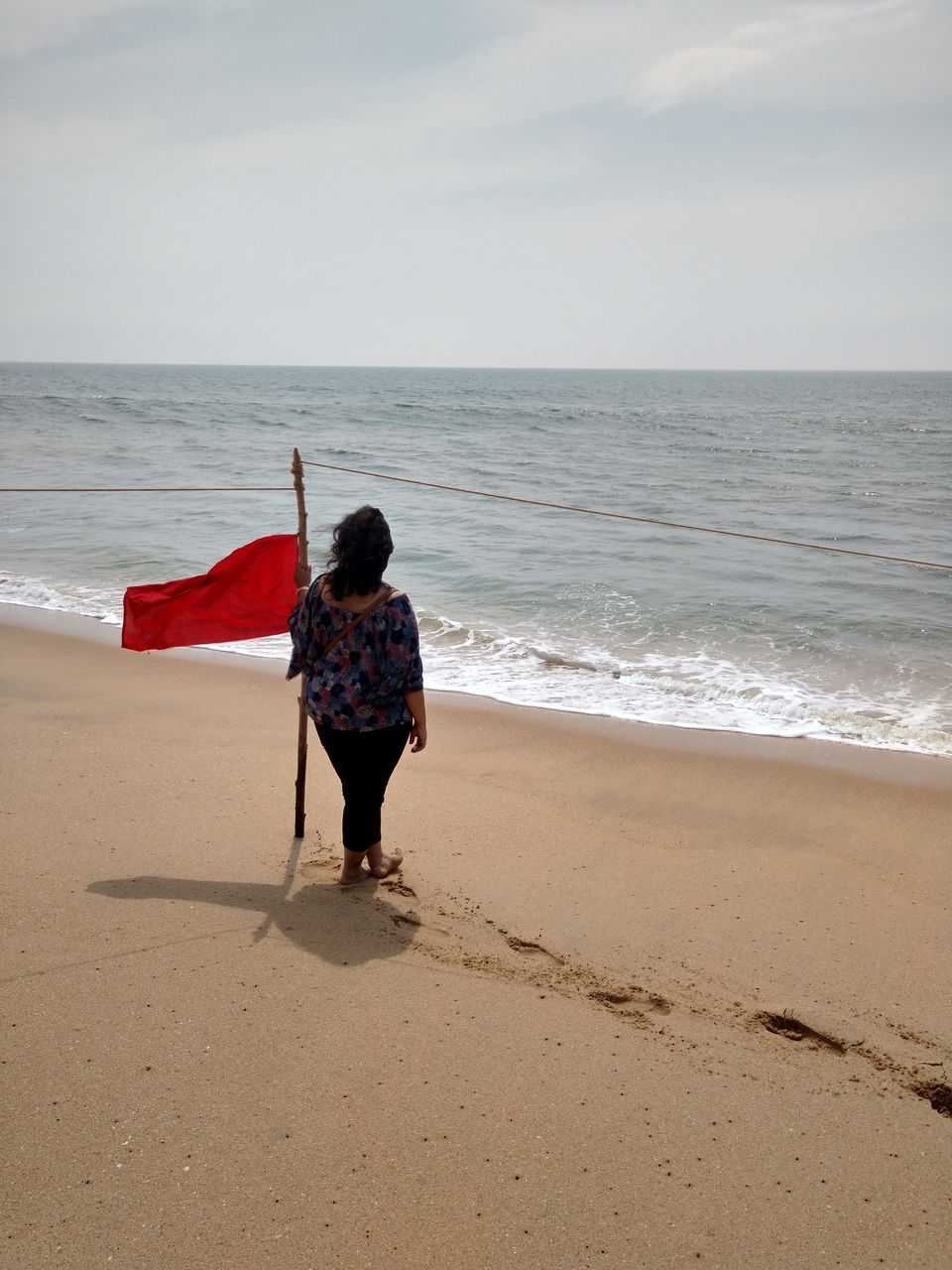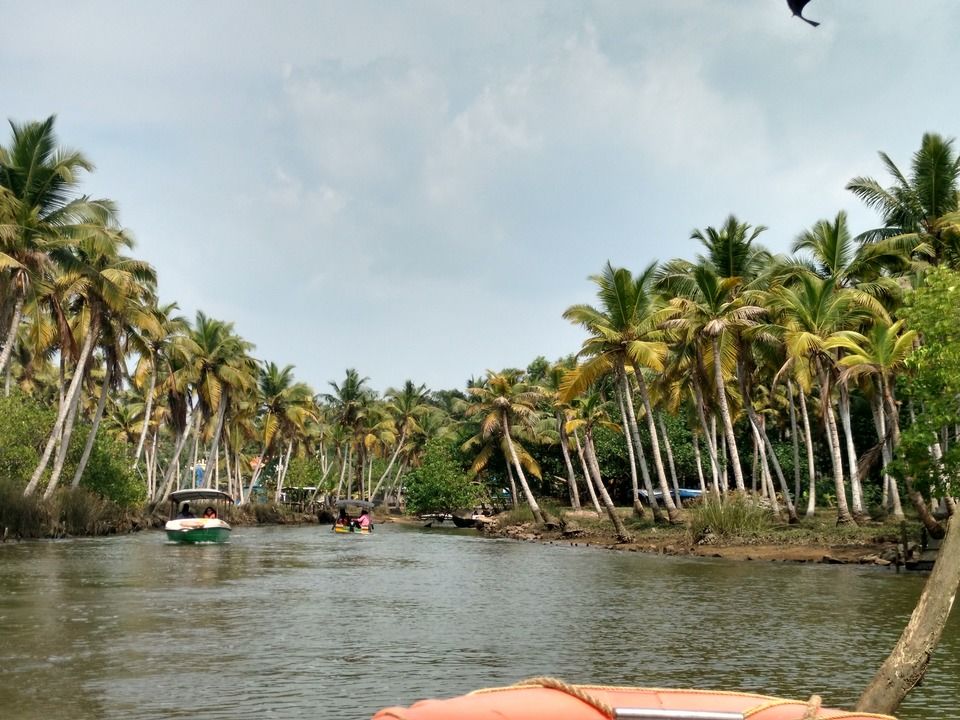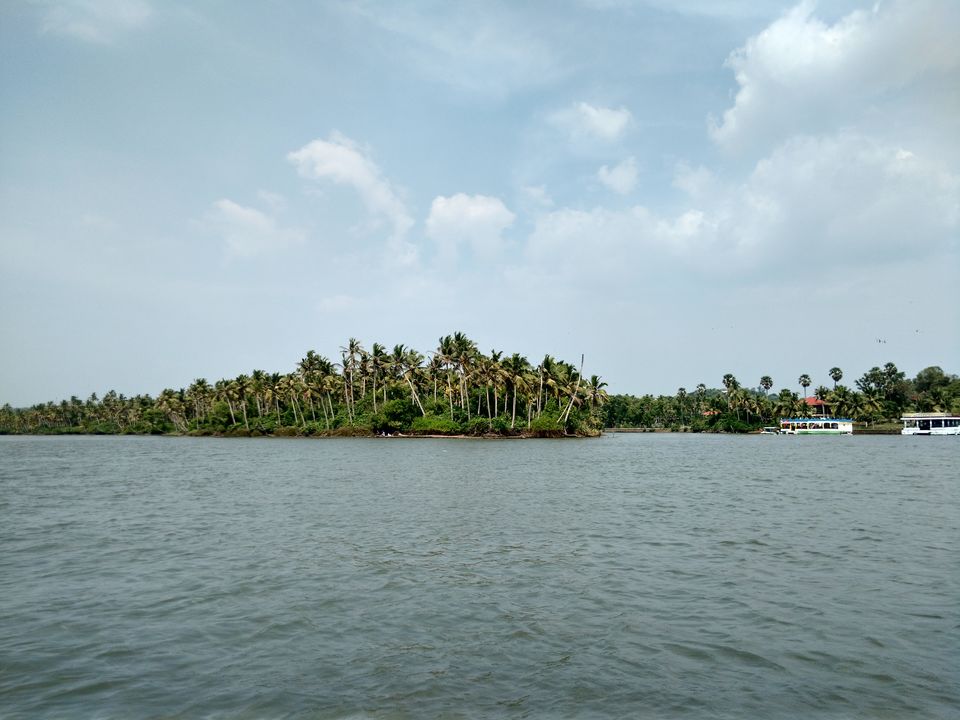 As I faced the wild, chaotic waters ahead a thought hit me, my turning point - no matter how many footsteps you leave on the sands of time, you will find yourself at a turning point, all by yourself, and it's up to you to dive in and swim ahead or be limited, halting behind the thread that warns you of the challenges ahead. And I chose to swim on (well, metaphorically at least). On the way, I stepped foot on this floating restaurant (not very confidently) only to find my meal ready and gobbled it away as the sun shone bright.
The alleys of Trivandrum were my last stop before my retreat to reality. I will never forget Kerala! Not after what it gave me - a perspective. Travel is often said to do that to you!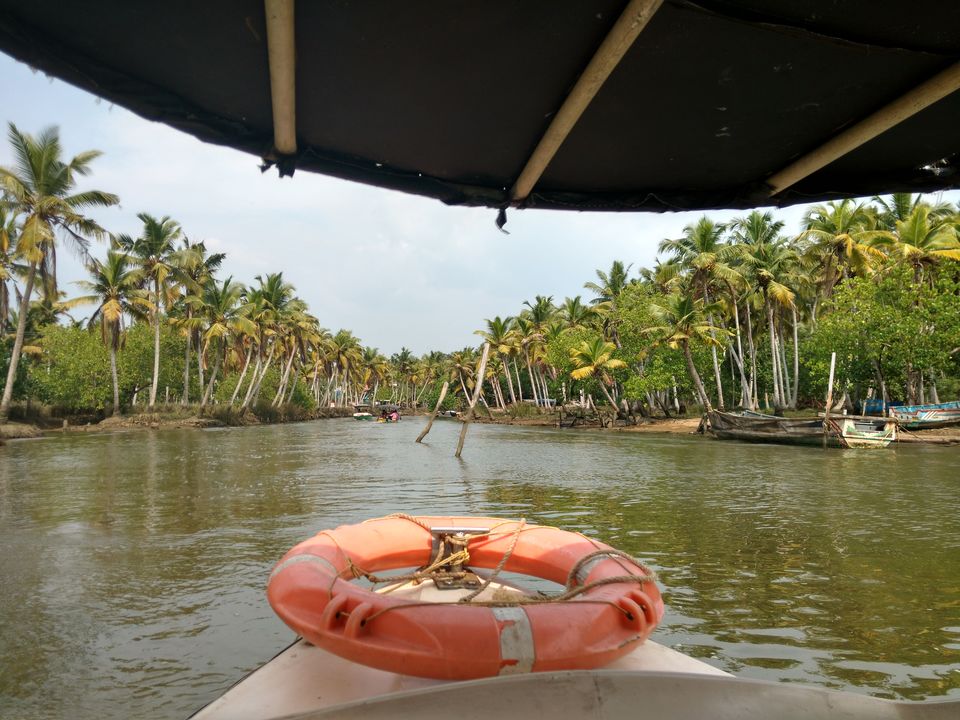 Until the next time, Sayonara!