We all are aware that Kerala is known as God's Own Country.Kerala is located on south west tip of india and it host tropical monsoon climate means equable climate ( temperature remains same throughtout the year). Kerala has been awarded as paradise and destination of lifetime because it host LUSH HILL STATIONS (Munnar, anamudi, vagamon), TARNQUIL BACKWATERS (Alleppey,Kumarakom), SERENE /ROMANTIC BEACHES (Varkala, Kovalam,Poovar ).A unique advantage of selecting Kerala in our itinerary is that most of destinations here are only 3-4 hours drive from the other .We started our journey on 25/02/2019 and ends on 05/03/2019 . Instead of describing Kerala using impressive English words.Lets directly come to the Itinerary.
Detailed Itinerary
Guruvayur, Thrissur District
Arrive at Kochi airport then head towards Guruvayur.
Distance - 2 hrs approx , 93 kms approx
Guruvayur is famous for its Hindu temples and there architecture.Guruvaurappan(a four armed affiliation of Hindu god Vishnu) is Hindu temple dedicated to lord Krishna. This temple is also called as Bhoolokvaikunta. The feeling of darshan here is inexpressible! The annual festival held during February - March every year is really mesmerising.
The devotees here believed that after darshan at Guruvayur temple it is must to visit mammiyur Shiva temple to complete their spiritual journey. Mammiyoor temple is located just 500 metres from Guruvayur temple.
Temple Timings -3 Am to 12.30 Pm
4.30 Pm to 9.15 Pm
Days - All days open
Dress code - Dhoti / Mandu for mens
Saree for women's
Guruvayur is purely a Spritiual and religious place.A traveller may skip Guruvayur and head towards munnar after arrive at Kochi.
Kochi -Munnar
Distance -4 hrs approx, 130 kms approx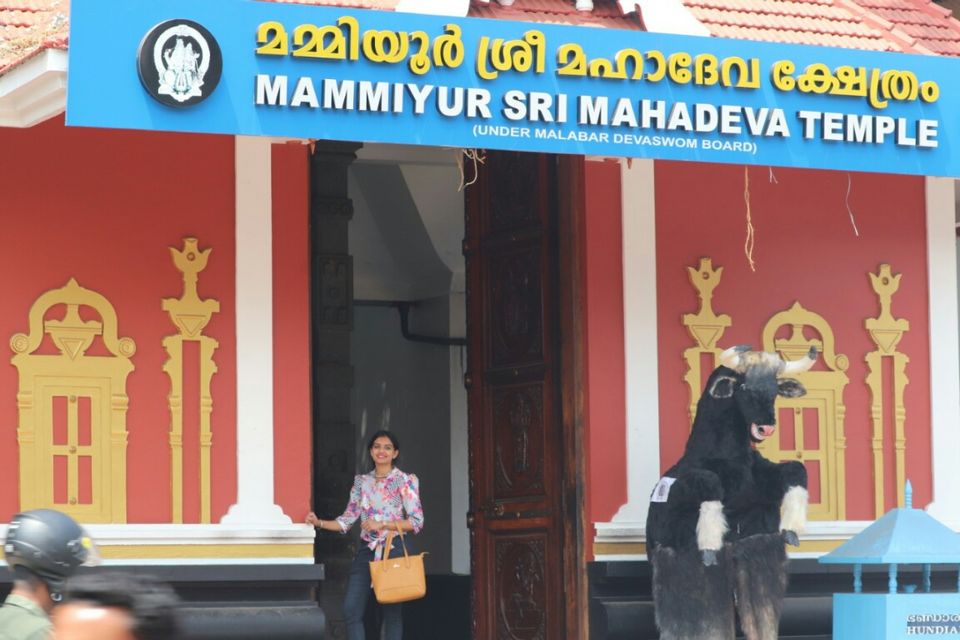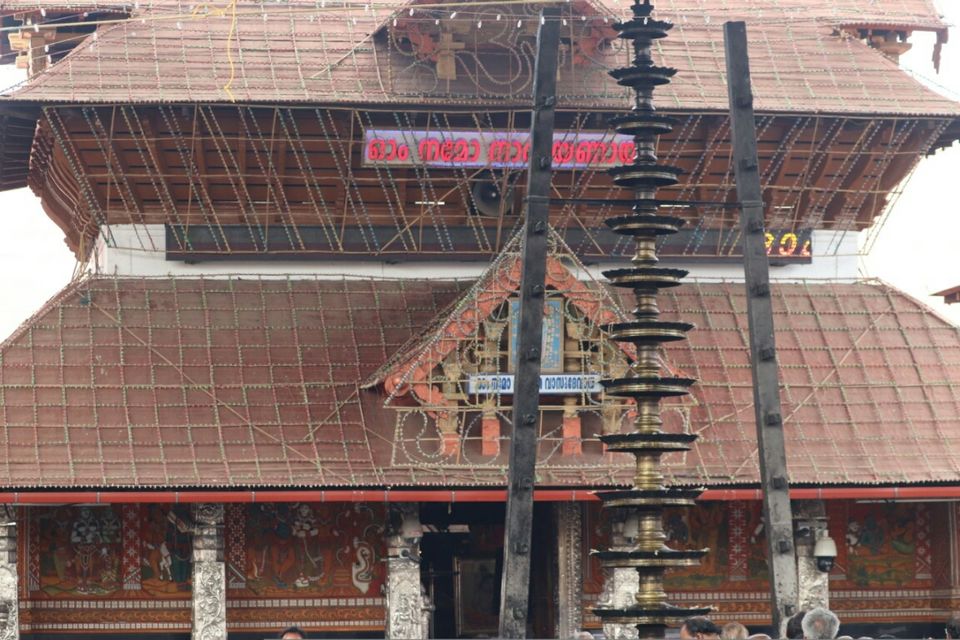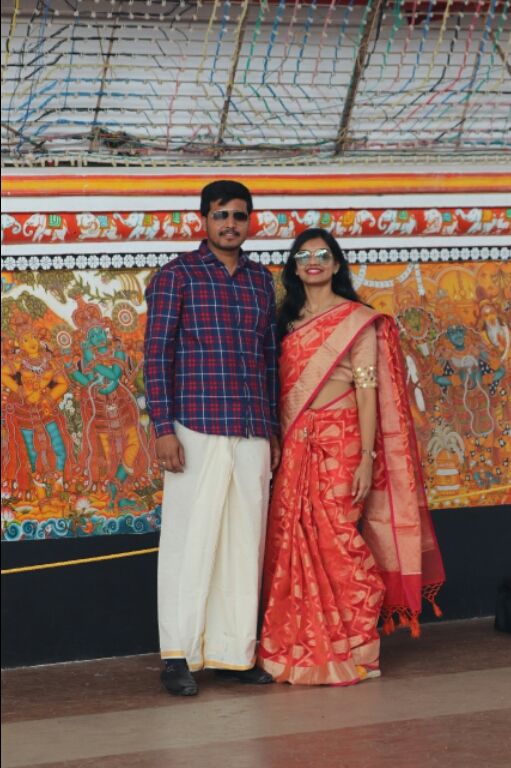 LUSH HILL STATION
Munnar, Idukki District ( 1700 metres above the sea level)
After having breakfast at the hotel leave for munnar
Guruvayur - Munnar
Distance - 6 hours approx, 179 kms approx
On the way towards munnar one will find some mesmerising waterfalls like attukal waterfall and captivating tea gardens. One can spend some time there and proceed for further journey .After reaching munnar explore the local markets .
Being one of the fascinating hill station of south India,two days are sufficient to stay at munnar.
After Having breakfast at the hotel visit the following local places in munnar to enjoy the drapped green mountains and scenic beauty.
As the name suggests, this place is well known for its enthralling illustration of the phenomenon of echoing.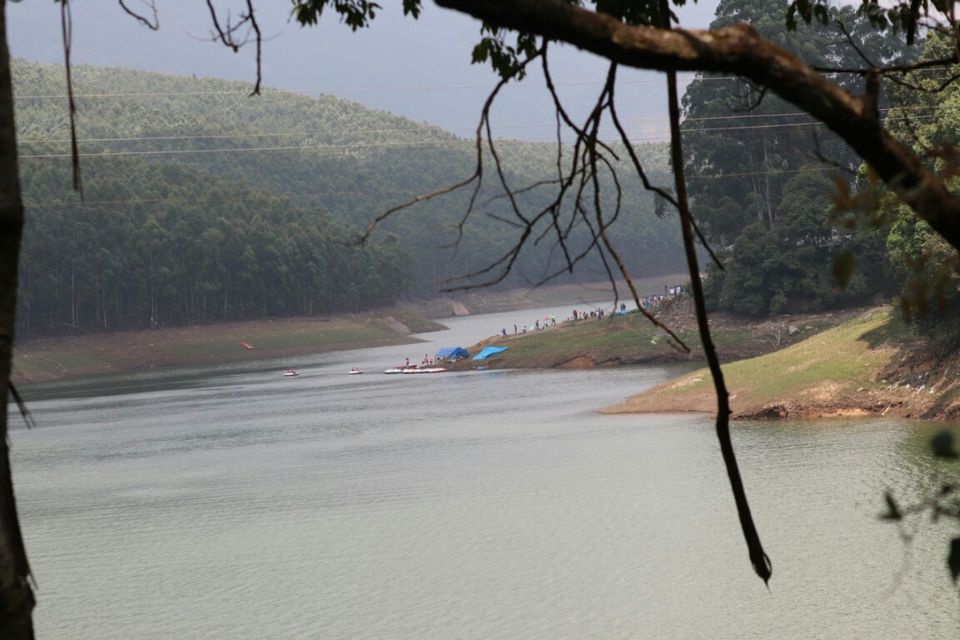 This point serves as an excellent photographic opportunity. The emerald tea gardens is a breathtaking sight.
Enjoy the boating or kayaking in kundala dam .A must visit place for photographers and adventure traveller.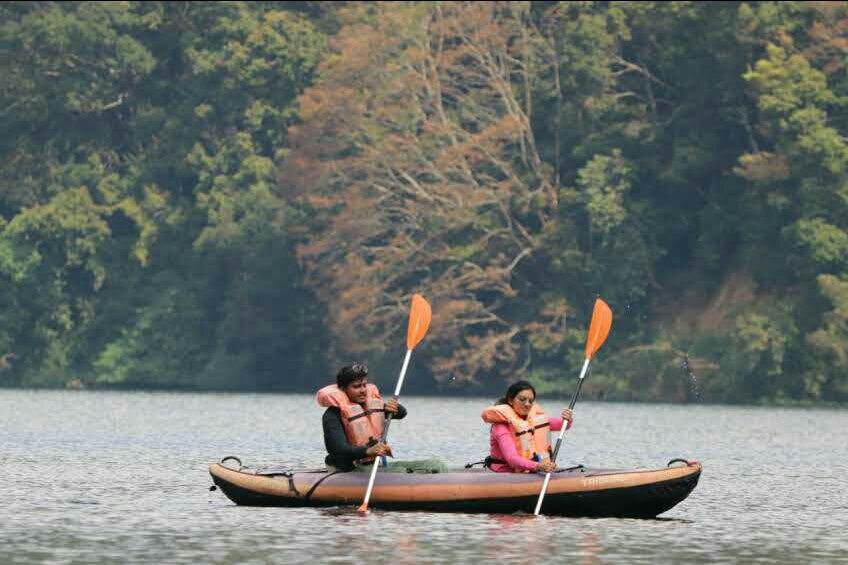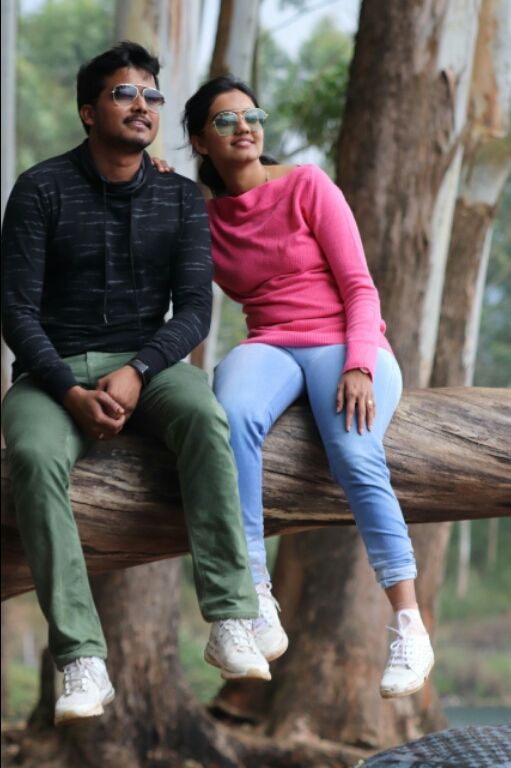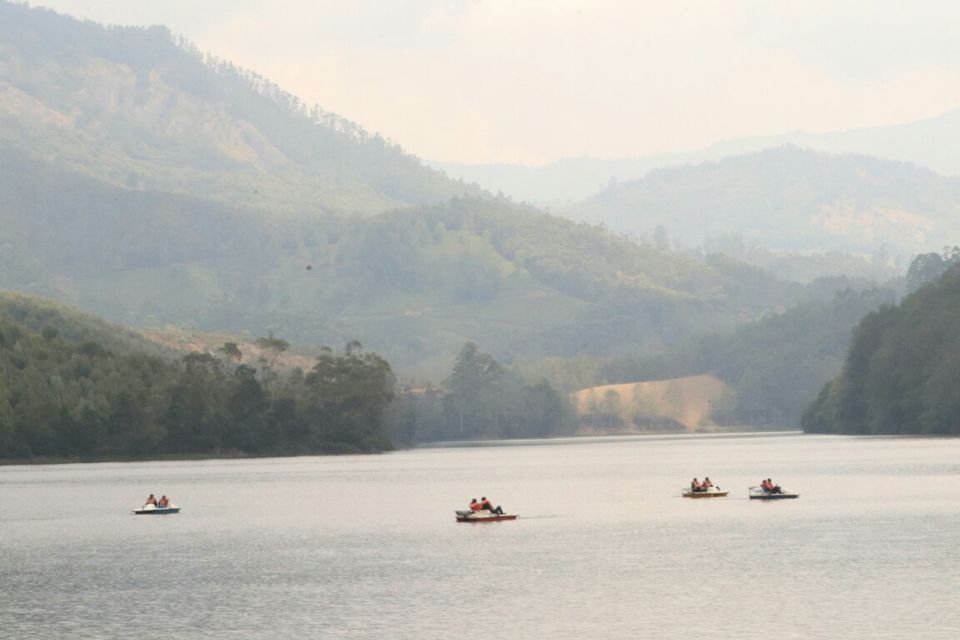 Top station is the highest point in munnar.A rare flower called neerakurinji blooms in that place once in every 12 years. A traveller can enjoy Panaromic view of munnar and it's surroundings.
All the above places are in same direction starting from local markets of munnar and ending at Top station.
Rose garden and pothamedu view point are not worth visit.
One must try White tea at Lockhart tea museum.
One more day is needed if a person wants to go to highest peak of western ghats known as Anamudi peak ( 2695 meters)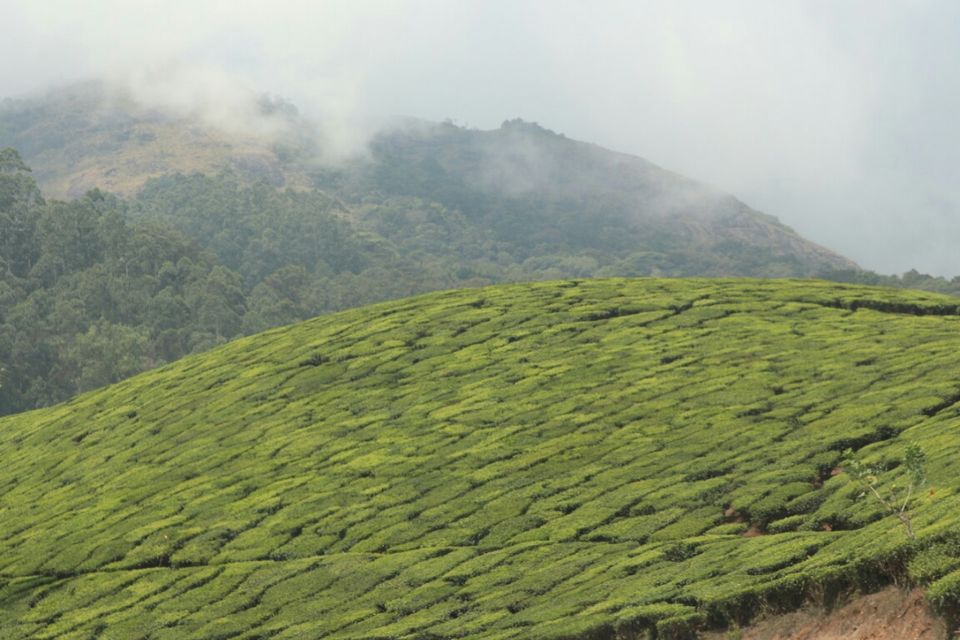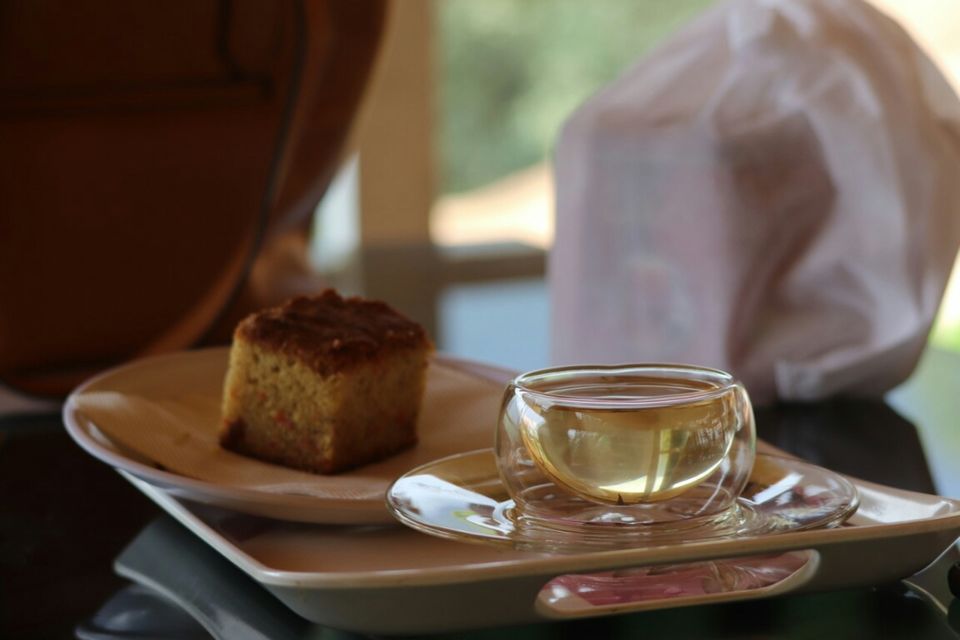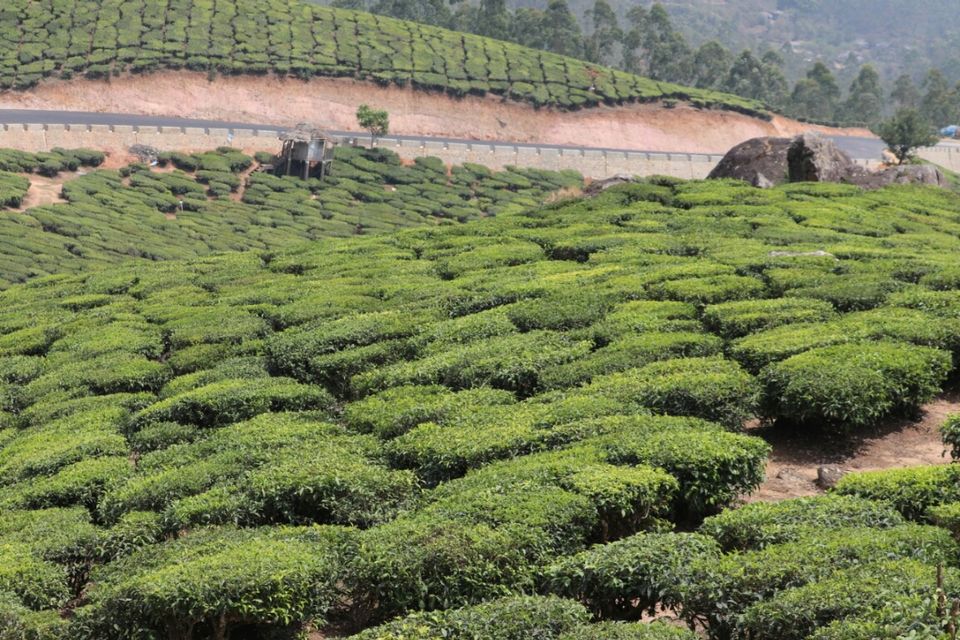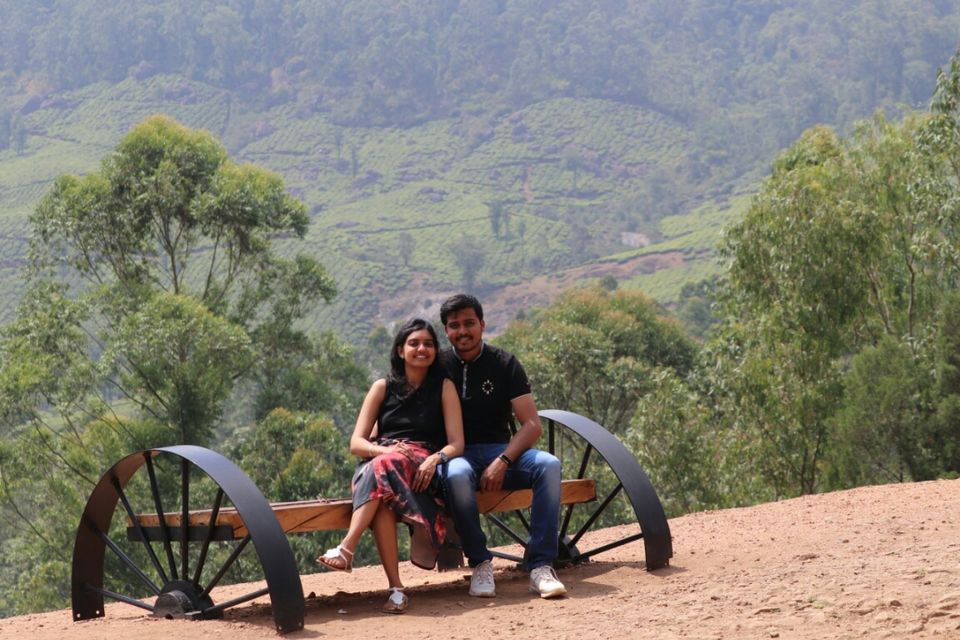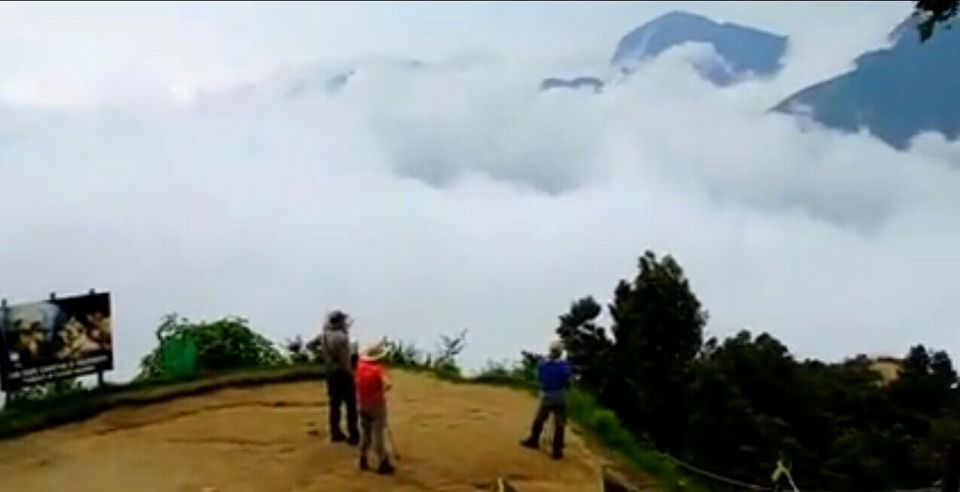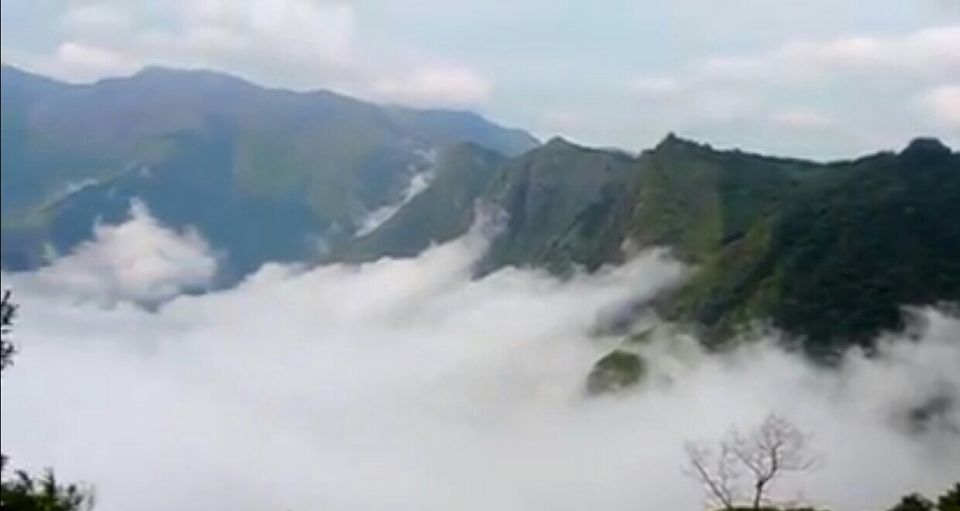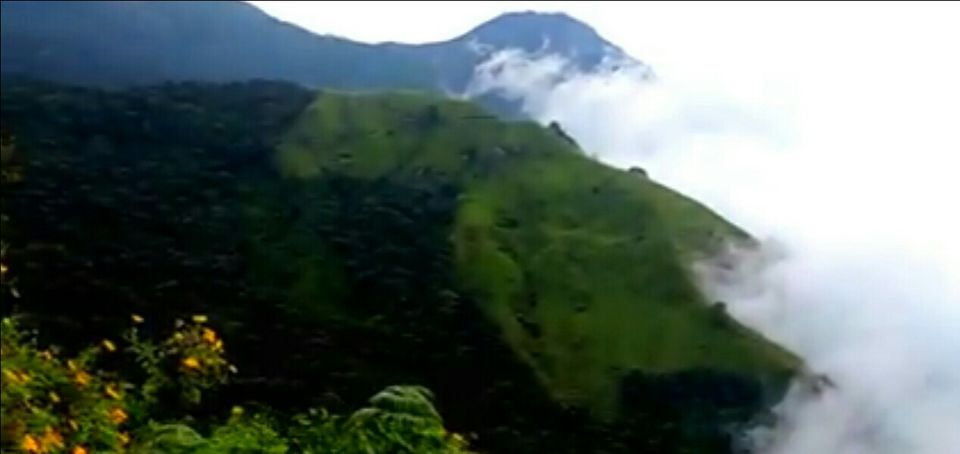 LUSH HILL STATION
Munnar to Thekkady via vagamon
Distance 5 hours approx, 140 kms approx
The journey from munnar to Thekkady via vagamon is though high terrains with mountain, tea plantations ,cardamon estates. Munnar to thekkady route is one of best scenic route of south India .
Now days vagamon has become attraction for travellers looking for Tandom paragliding and many more adventure activities.
Cost - 4000/- person with video
Timings - 11 Am to 4 pm
Skip vagamon one can go to ramakkalmedu known for its high altitude,numerous windmills and some ancient stones structures. It's a offbeat destination.Government has not commercialize this place till now.
On reaching the thekkady, Enjoy in the evening the cultural events that specifically involve the traditional dance form, Kathakali and India's oldest form of martial arts, Kalaripayyattu.
Entry fees 200/- person
Timings - 5 Pm to 7 Pm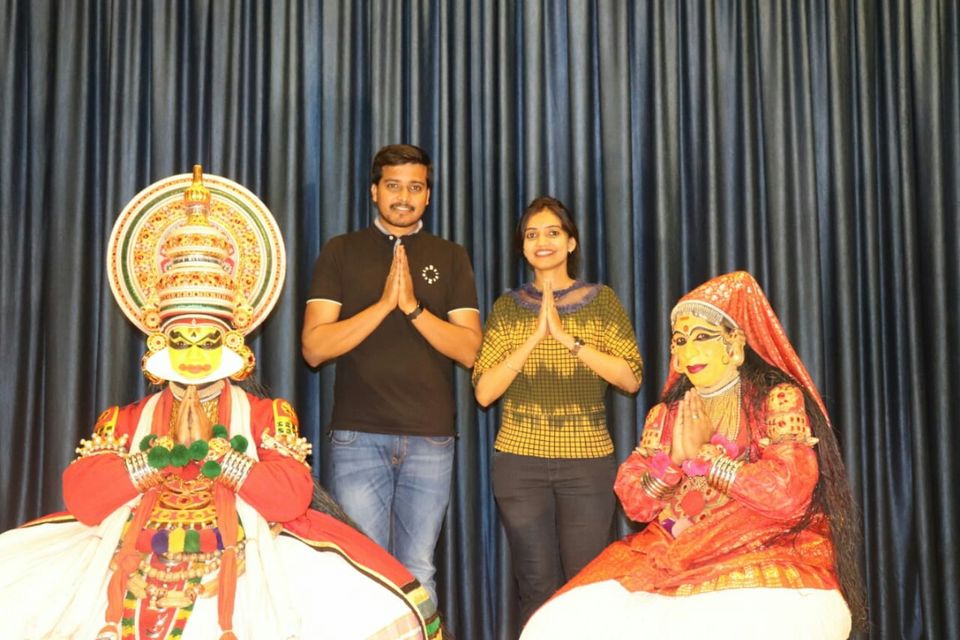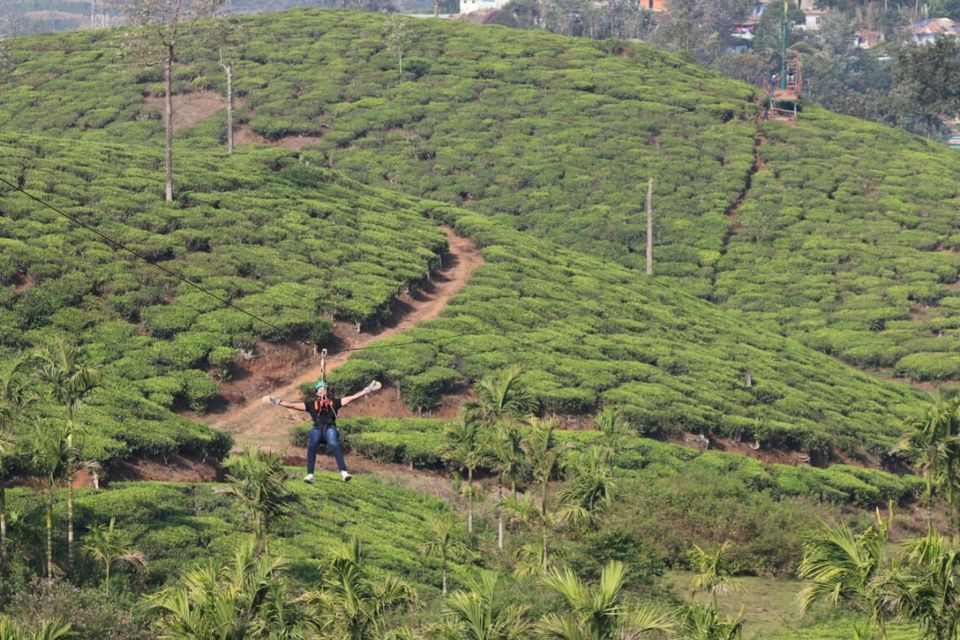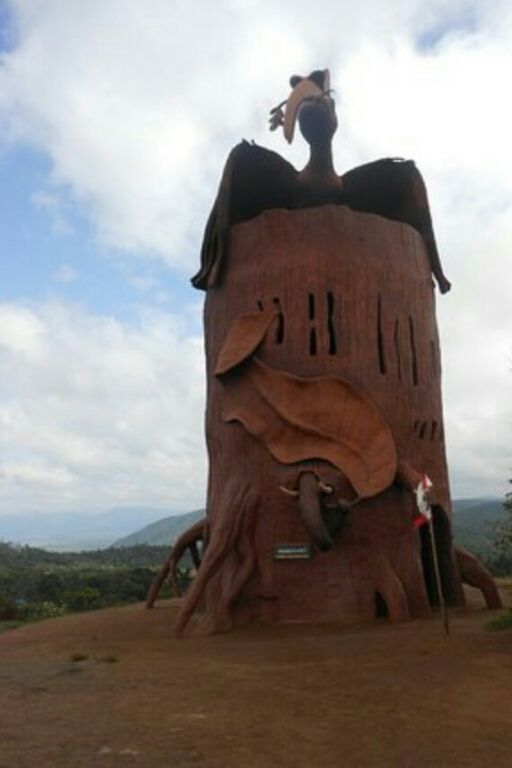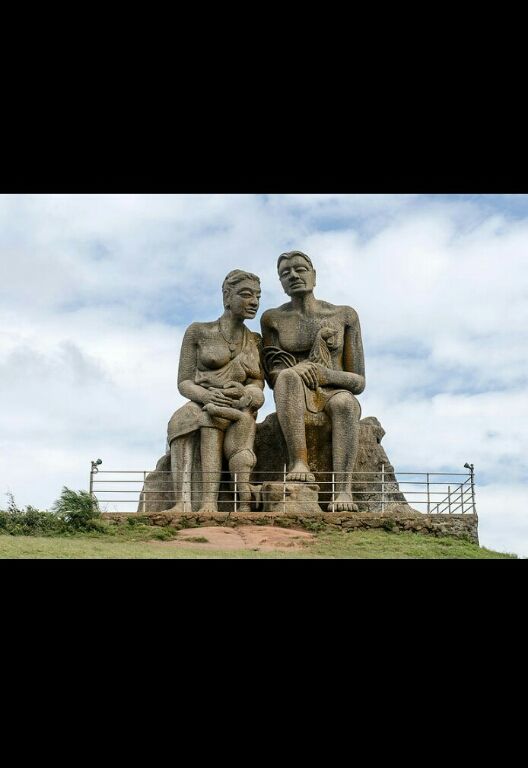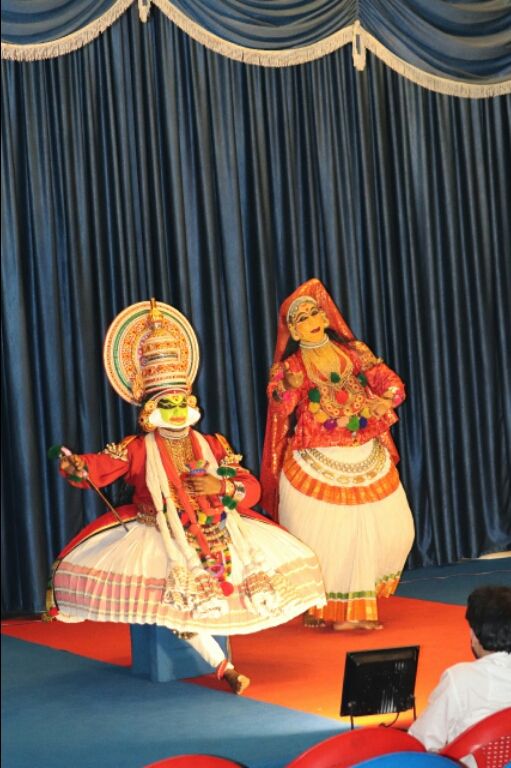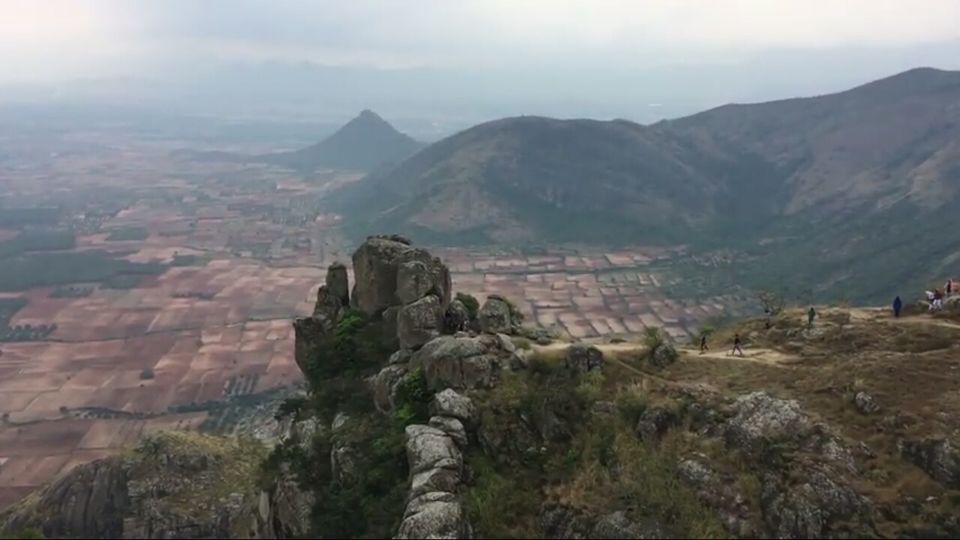 Thekkady ,District Idukki ( 700 metres above the sea level)
Early morning go for jeep safari at periyar wildlife sanctuary / periyar national park. Enjoy the bamboo Rafting in the catchment area of forest department. Travellers can also go for border hiking. Night safari is also available.
Timings - 6 am to 7 pm
Night safari -After 8 pm
Charges -Depending upon mode of transport Jeep/elephant/others.
One can go for elephant bath or shower / elephant ride in thekaddy. It's Our Enjoyable first time experience .
Charges- 1000/- approx person for one hour
In my opinion Periyar wildlife sanctuary is not worth visit.In Thekkady only the dance forms and elephant shower are worth watching .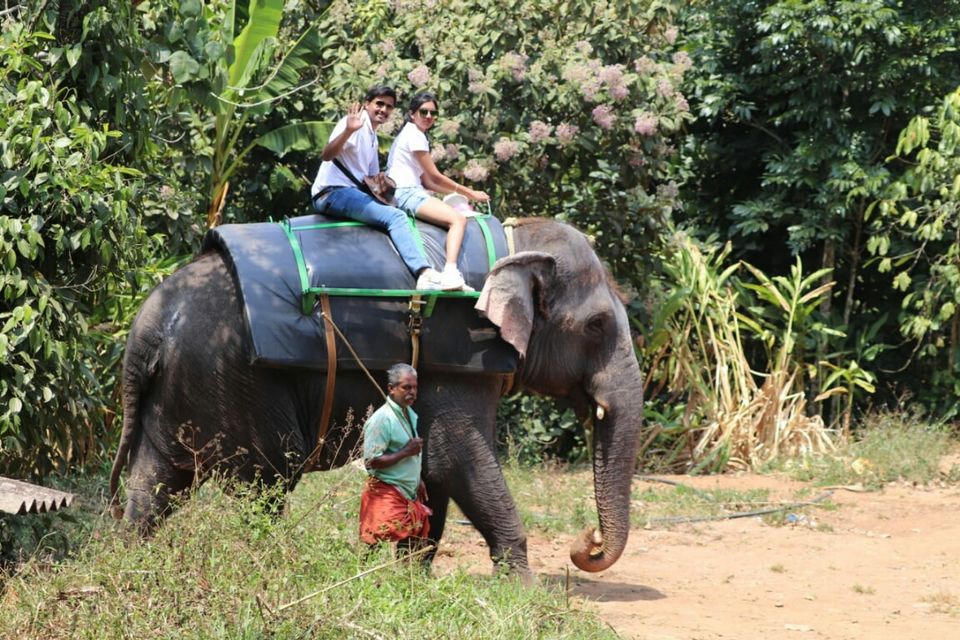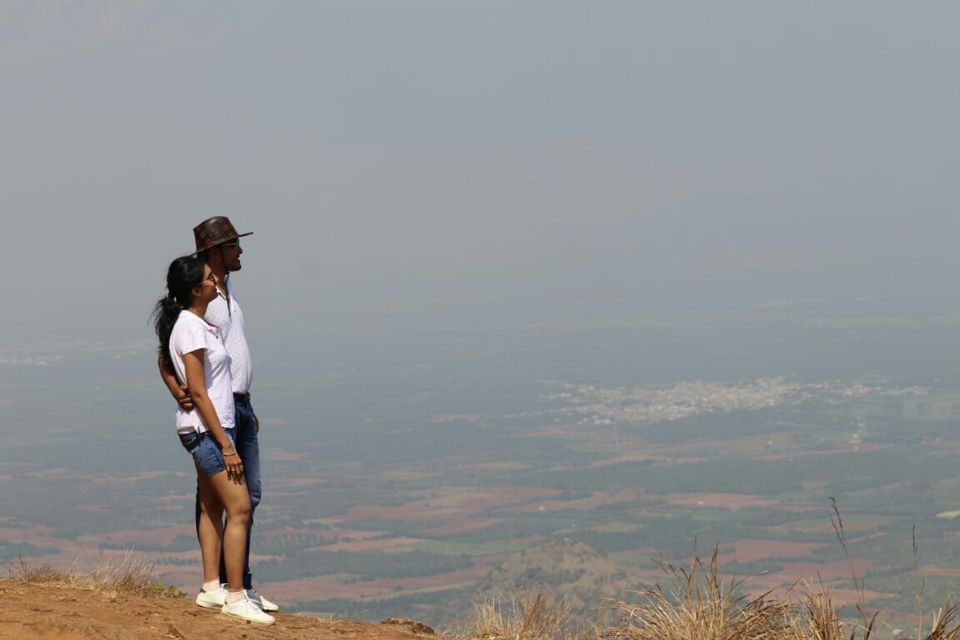 TRANQUIL BACKWATERS
Alleppey, District Alappuzha
Thekkady to alleppey
Distance - 4 hrs approx, 138 kms approx
The backwaters of alleppey is one of the most popular tourist attraction in Kerala. Allepey is famous for its Houseboat cruises that pass through the serene backwaters, where you can catch glimpses of green paddy fields, choir making activities and witness the life of locals in Kerala.
It is better to book house boat in Advance through online portal .After making booking of house boat in advance inform them about the type of food a traveller wants to eat during overnight journey on houseboat. Please be ensure that you reach the place on time from where the house boat departs.
Charges -Depending on the type of House boat booked
We have paid 7500/- day for deluxe house boat
Check in hrs - 12 pm
Check out hrs -9 am
Our experience of overnight stay at house boat was marvellous. Cruise journey of 4 hours through back waters of Kerala villages was extremely beautiful.After 5 pm they stop the house boat near shore.Quality of food and other services provided was excellent. Food was also delicious. It was totally a different experience. In my opinion one should experience overnight stay in house boat.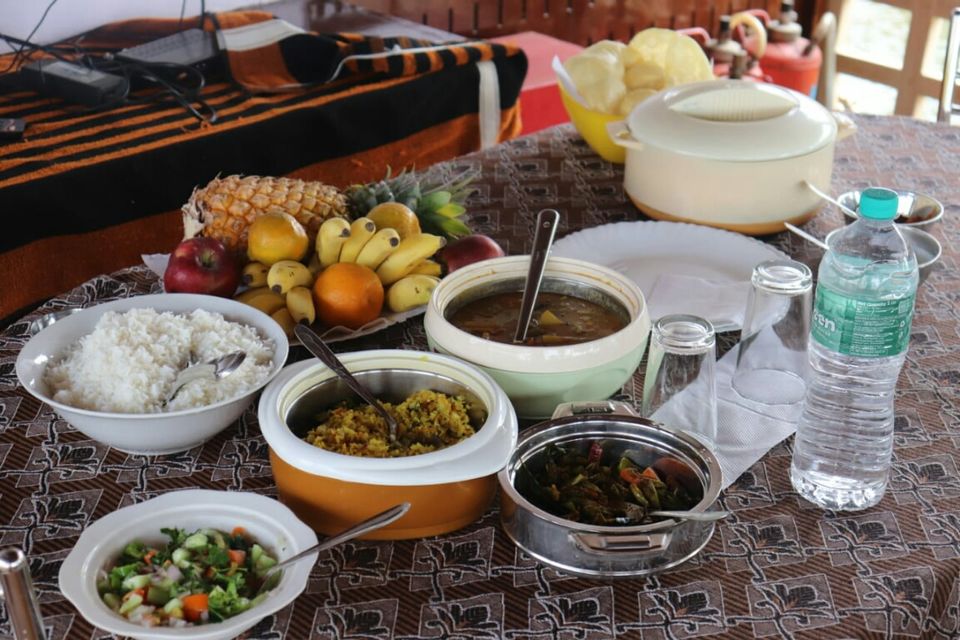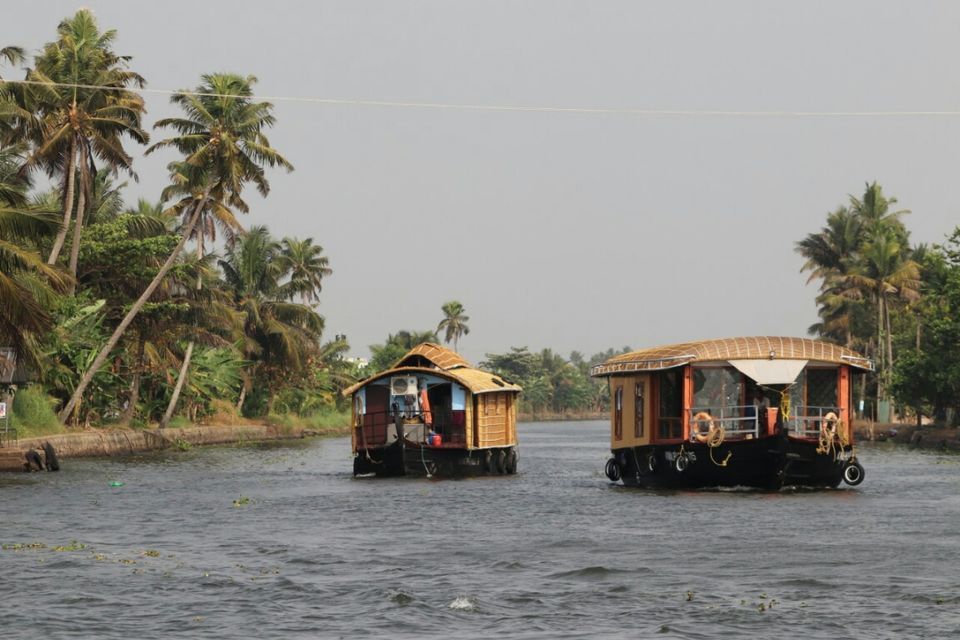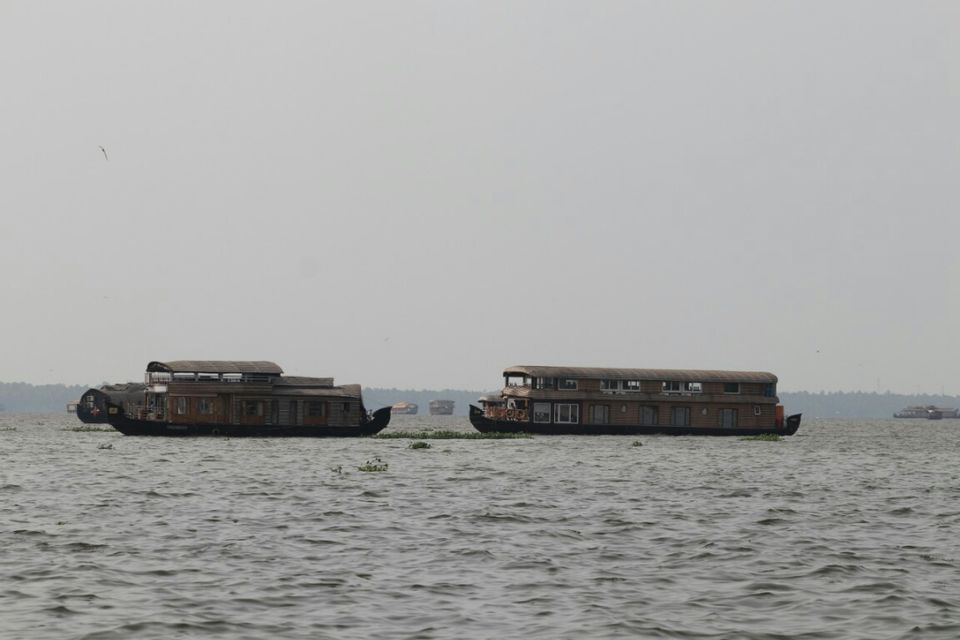 Varkala ,District Trivandrum
Alleppey to Poovar Island via Trivandrum
Distance -4hrs approx, 180 kms approx
After alleppey the next destination is poovar On the way towards poovar there are two places which are worth visit .Varkala beach
and Jayatu earth center.
Varkala beach is perfect destination for peaceful relaxation.Its come under top ten Seasonal beaches of the world by discovery channel.
After relaxation at varkala beach one can directly go to poovar and relax at the hotel or one can also explore the Jatayu earth center which is hardly 30 kms from varkala beach .
Jatayu is the mythical bird from the epic ramayana, making it largest functional bird sculpture of the world.
Timings - 10 am to 9 pm
Time required - Half day
Ticket price-Depending on the activities to be done there.
Two days are required to spend time on varkala beach and to perform various adventure activities at jatayu earth center.
Poovar island is located at 79 kms from Jatayu earth center. Approx 2.30 hrs.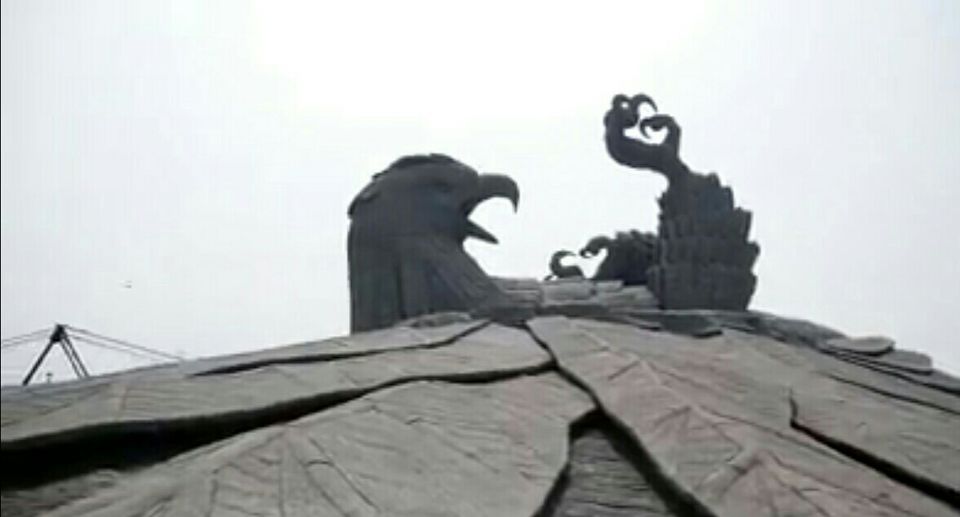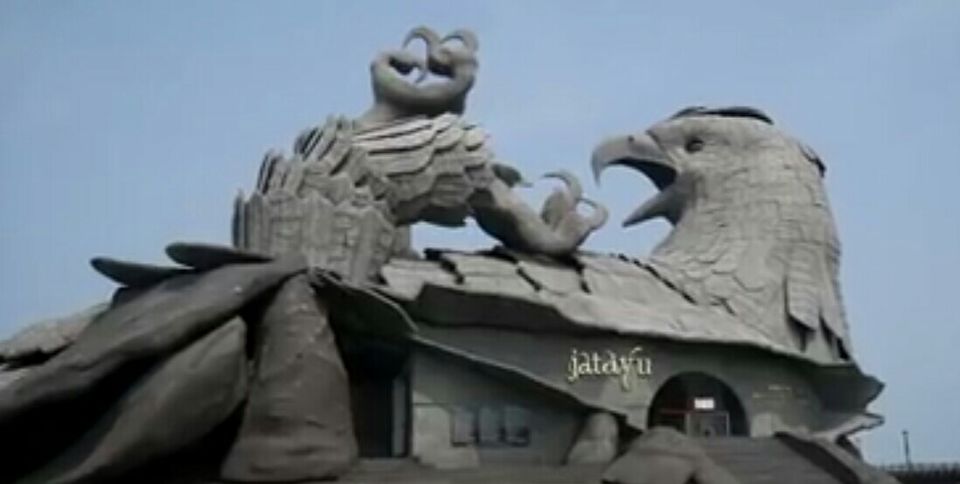 Poovar, District Trivandrum
Poovar Island - Truly a window into paradise -peaceful place
Estuary island resort and Poovar island resort
Both the resorts are five star properties,from the Resorts one can enjoy the view of estuary.
One must experience stay at Floating cottages in poovar island resort .One can also avail complimentary transfers from resorts to parking through backwaters .
Saravana Bhavan is famous south Indian eating joint in Kerala. One can have scrumptious breakfast ,lunch or dinner at Saravana Bhavan. One eating joint of Saravana Bhavan is located in Infront of resorts known as floating restaurant on the backwaters of Kerala.
In the evening visit the famous Hindu temple known as Sree Padmanabhaswamy Temple dedicated to lord Vishnu. It is one of the 108 sacred vishnu temples or diyva deshams ( holy abodes of lord vishnu) that are mentioned in the work of Tamil saints. Temple is located in trivandrum ,hardly 1 hour from the resort.
Temple timings - morning - 6.30 am to 9.30 am. evening 5 pm to 7.20 pm
Time required - 2 -3 hrs
Dress code - Dhoti/Mandu for mens
Saree for womens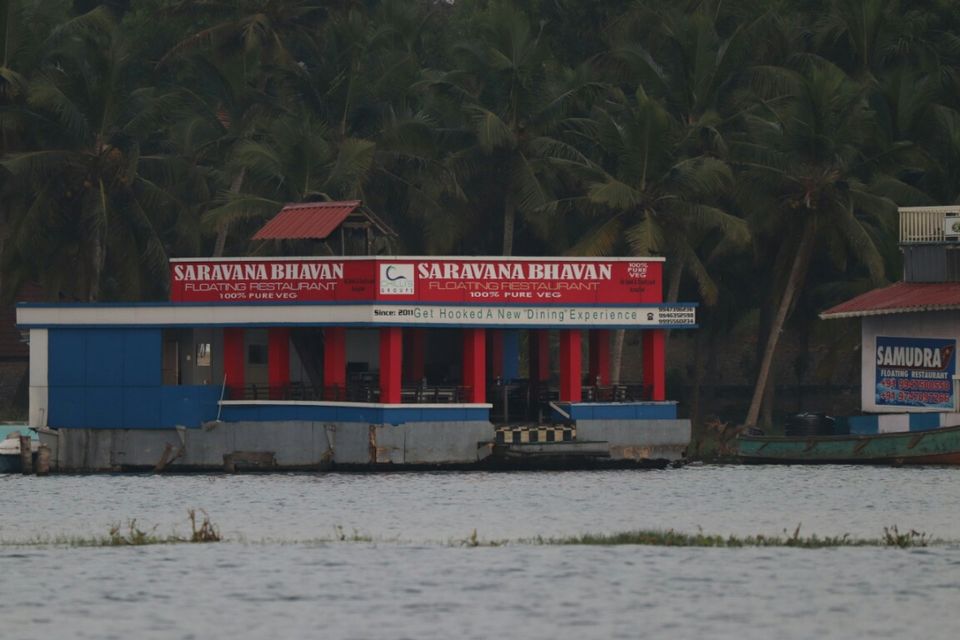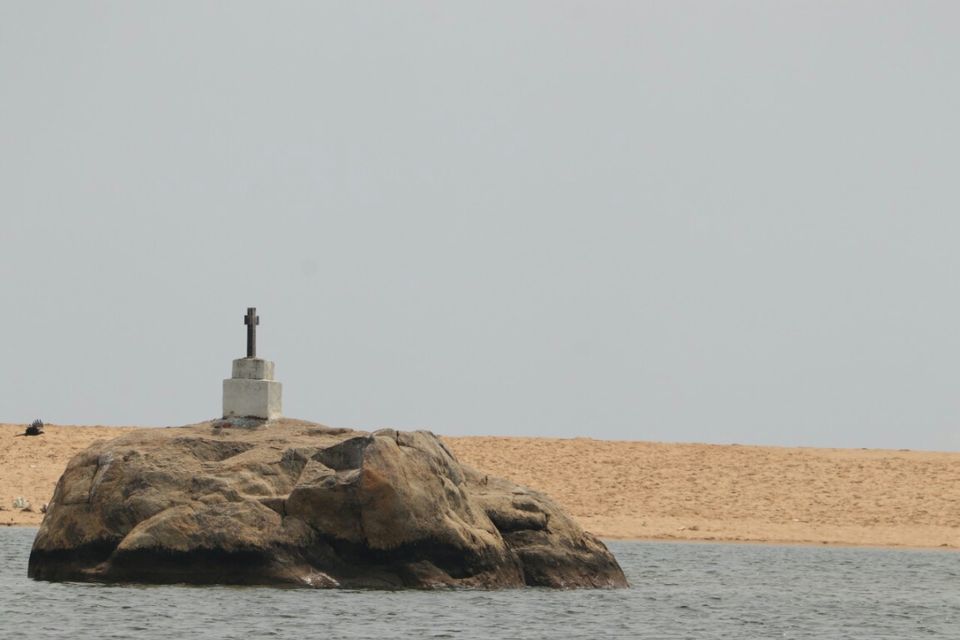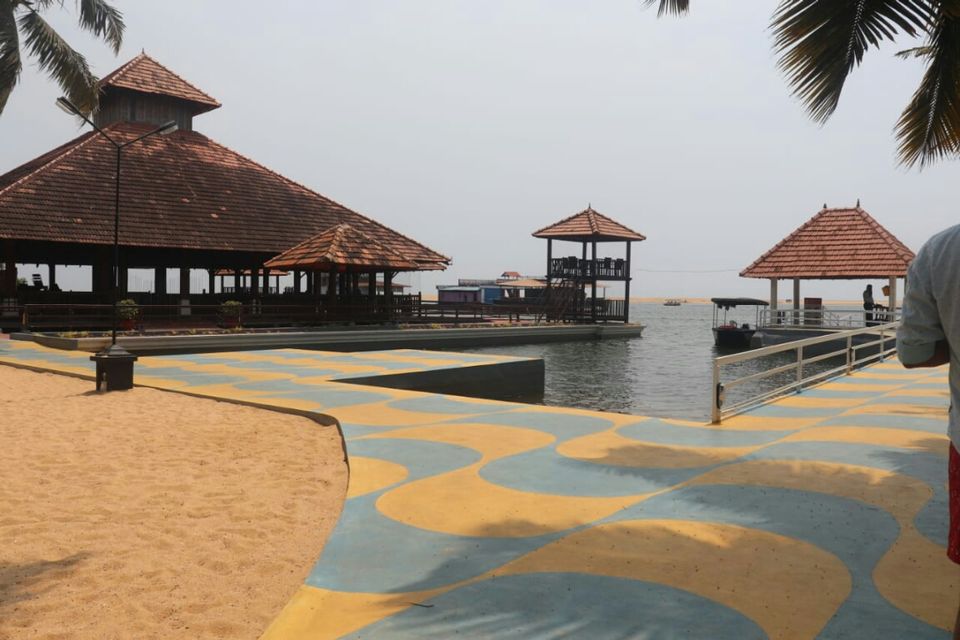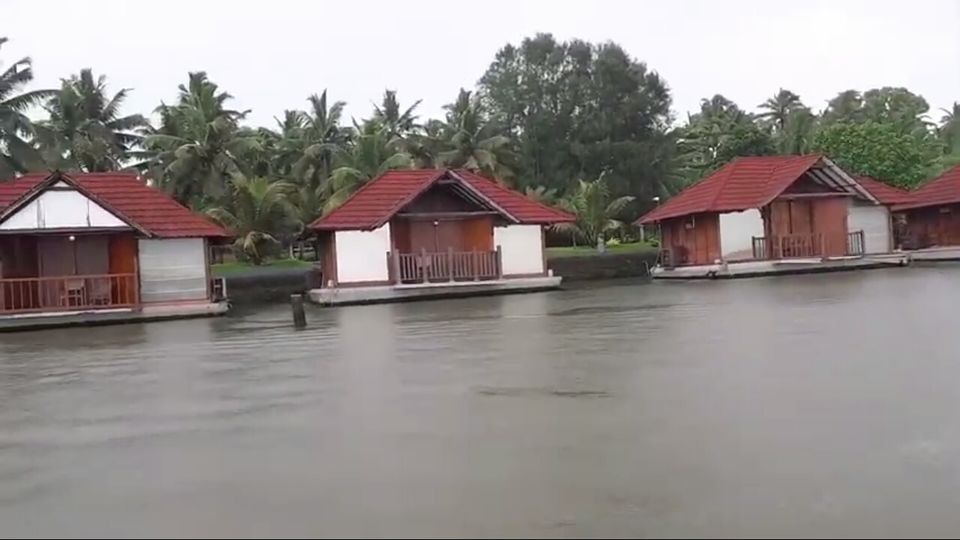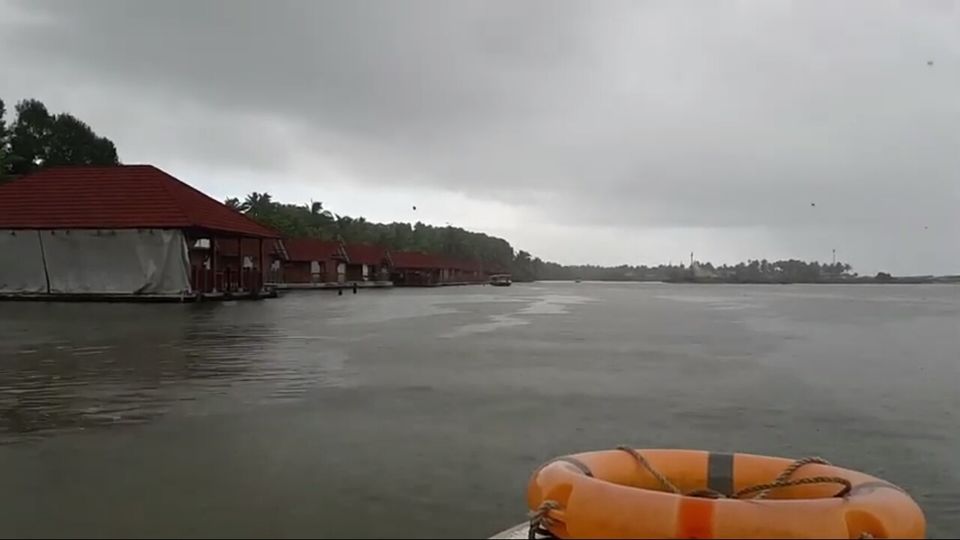 Trivandrum, District Trivandrum
Instead of staying at poovar one can stay at Kovalam /Trivandrum, where budgeted properties are available. Trivandrum is the capital of Kerala. Breathe the fresh air at Kovalam beach and explore Trivandrum .
Few places are worth visit in trivandrum like Kovalam beach, Sree Padmanabhaswamy Temple,Napier museum,Poovar island.
Two days are sufficient to stay at Trivandrum.
An adventure traveller may go for scuba diving at Kovalam beach.
Instructor -Bond safari scuba diving
Time required - 6 hours
Activity cost - 4500/-
One should confirm the booking 3 days in advance.
Our trip ends on 9 th day.
Where to stay -Hotels/Resort
Guruvayur -One day
Sopanam Heritage( 2 star )
Shreepathi Indraprasth (2 star)

We stayed at Sopanam Heritage.Property is situated at 300 metres from the Temple.
Munnar - Two days
Deshadan mountain resort (3 star)
Mist inn resort (3 star)
We stayed at Deshadan Mountain Resort. Highest resort in Kerala @ 5300 feet .The view of munnar from deshadan mountain resort is extremely breathtaking.
Thekkaddy-(Two days)
Hotel Cinnamon ( 3 star)
Alleppey-Deluxe House boat ( One day)
Poovar - 3 days
Estuary Island Resort (5 star)
Poovar Island Resort ( 5 star)
We stayed at Estuary Island resort. The resort is fully equipped with all facilities, amenities.The view of backwaters ,estuary and island from the resort is extremely breathtaking. It's a complete weekend getaway and complete escape from the main city.
Kovalam /Trivandrum (optional)
Hotel Samudra -KTDC (3 star)
Samudratheeram beach resort (3 star)
Various delicious South Indian Cuisines one Must try.
1) Mushroom Masala vegetable with Kerala paratha

2) Mutter peas vegetable with Kerala Paratha
Place to eat - All south Indian restaurants serves it.
3) Puttu with Kadala Curry
Place to eat -Saravana bhavan
Sree Muruga cafe, kochi
4) Ghee roast dosa with Kerala style sambhar
Place to eat - All south Indian restaurants serves it.
5) Banana fry, Kolukki Sharbat
Place to eat -Stalls, or various beaches
6) Ela Sadya (a complete meal)
Place to eat - BTH Sarovaram( Kochi)
Mothers veg plaza ( Trivandrum)
Ela sadya is available only during lunch hours.
7) Idiyappam with Kadala Curry
Place to eat - Saravana bhavan
8) Idli, Vada sambhar
Place to eat - Saravana bhavan
9) Tapioca with chutney
Place to eat - All south Indian restaurants serves it.
Best time to visit Kerala
During winters
November to February
During Rains
June and July
Route Map