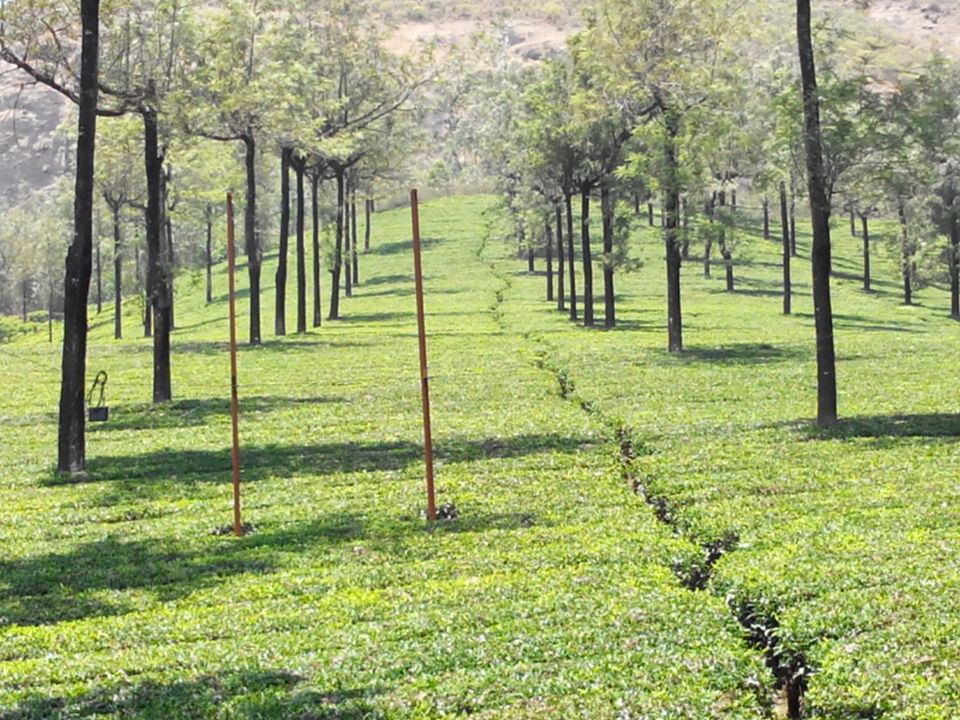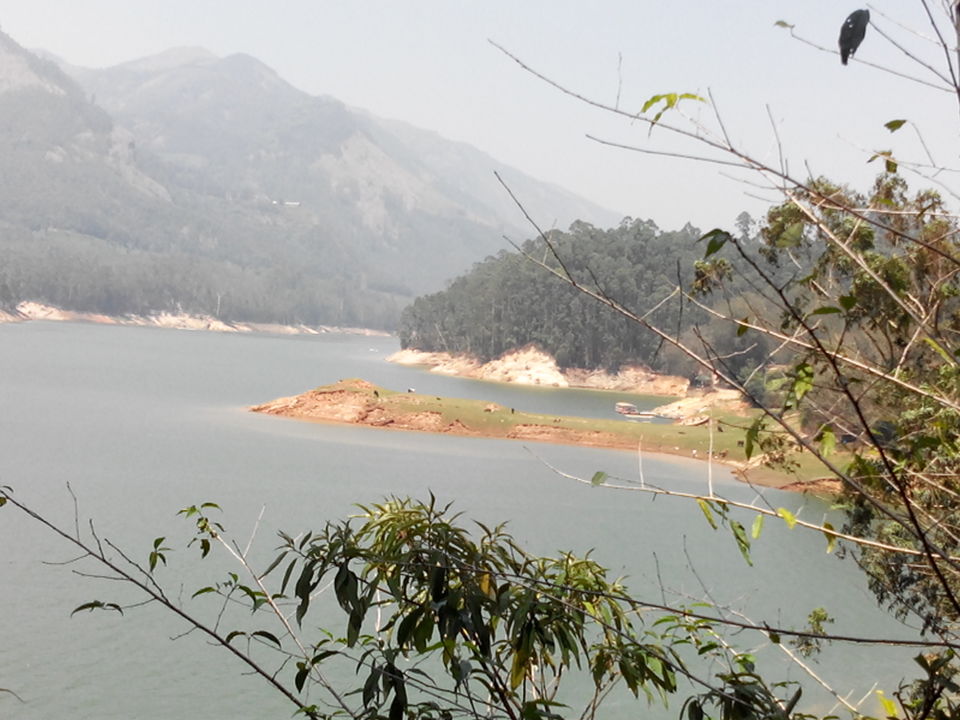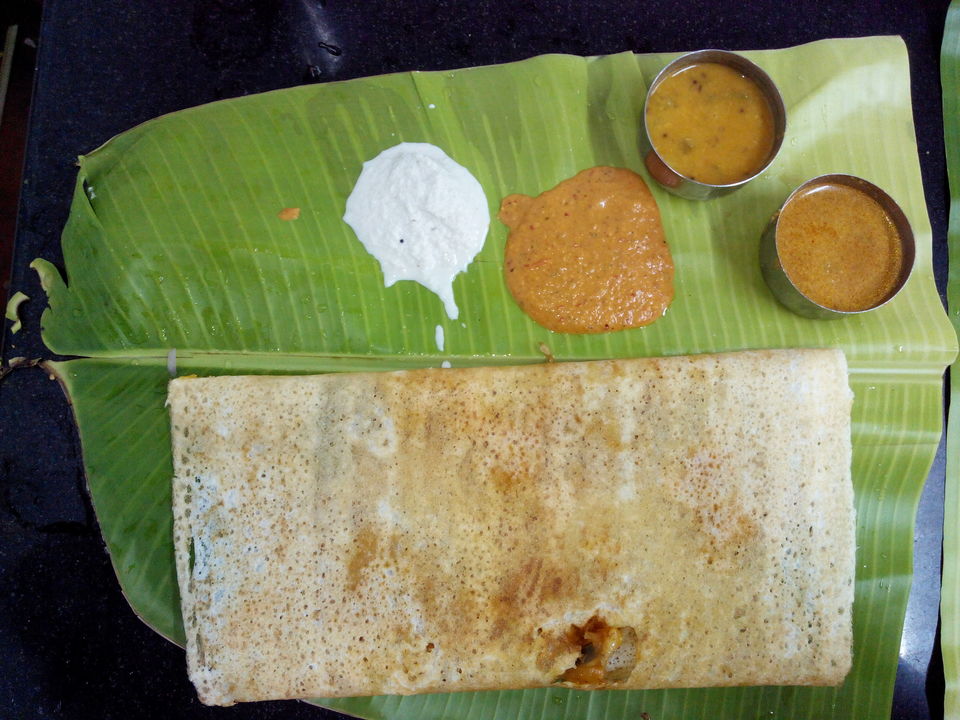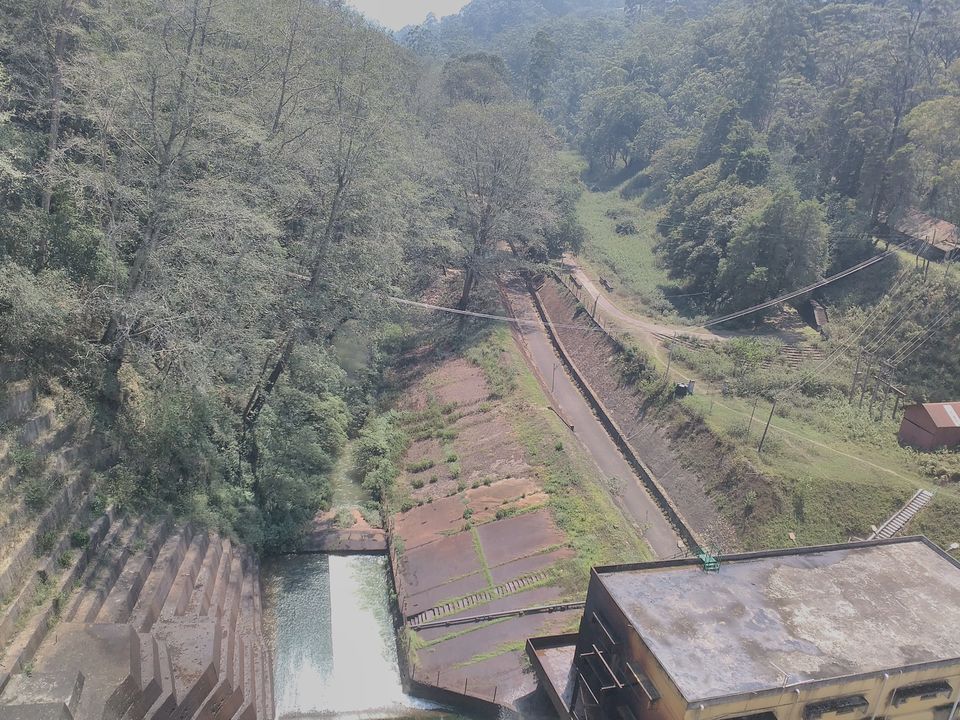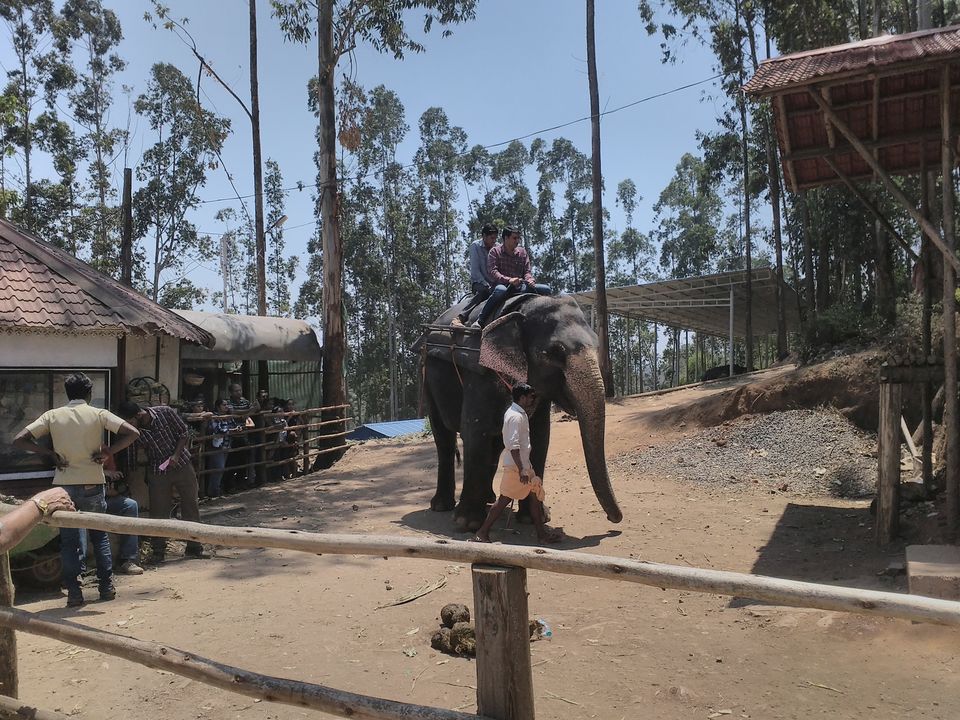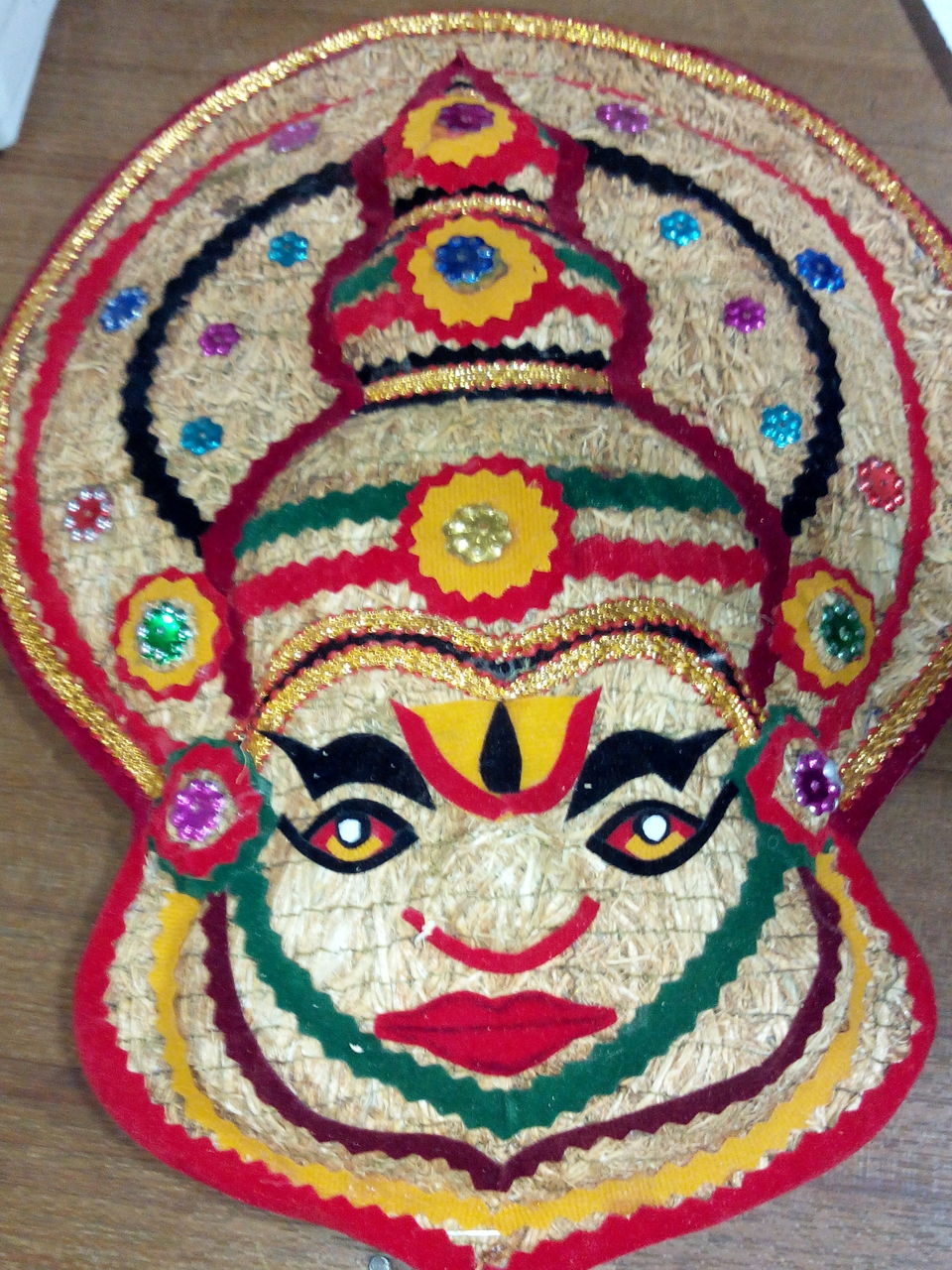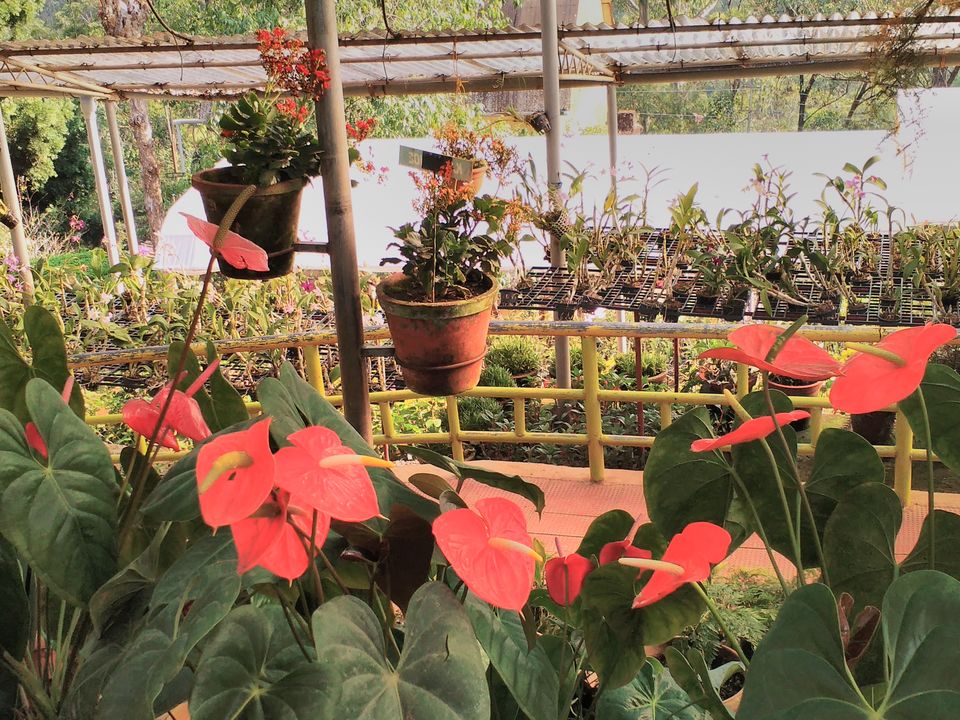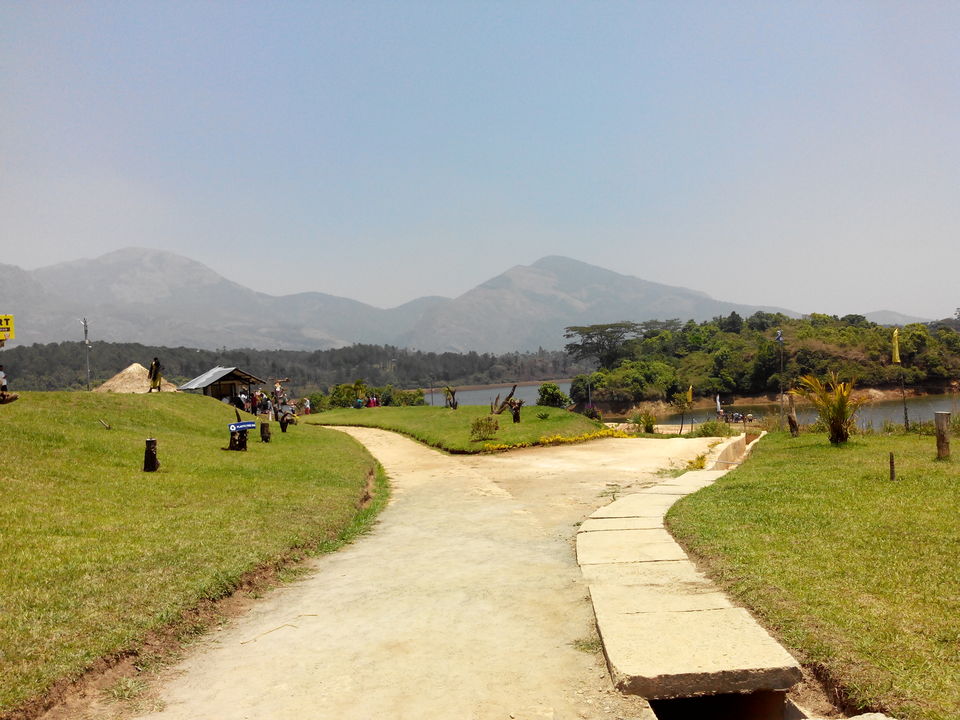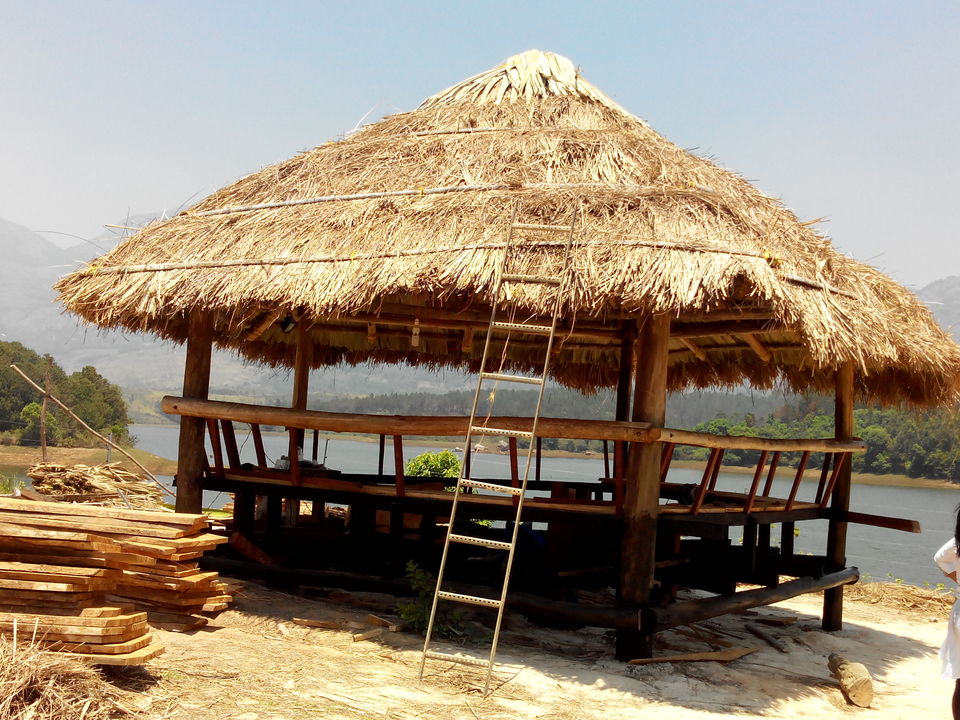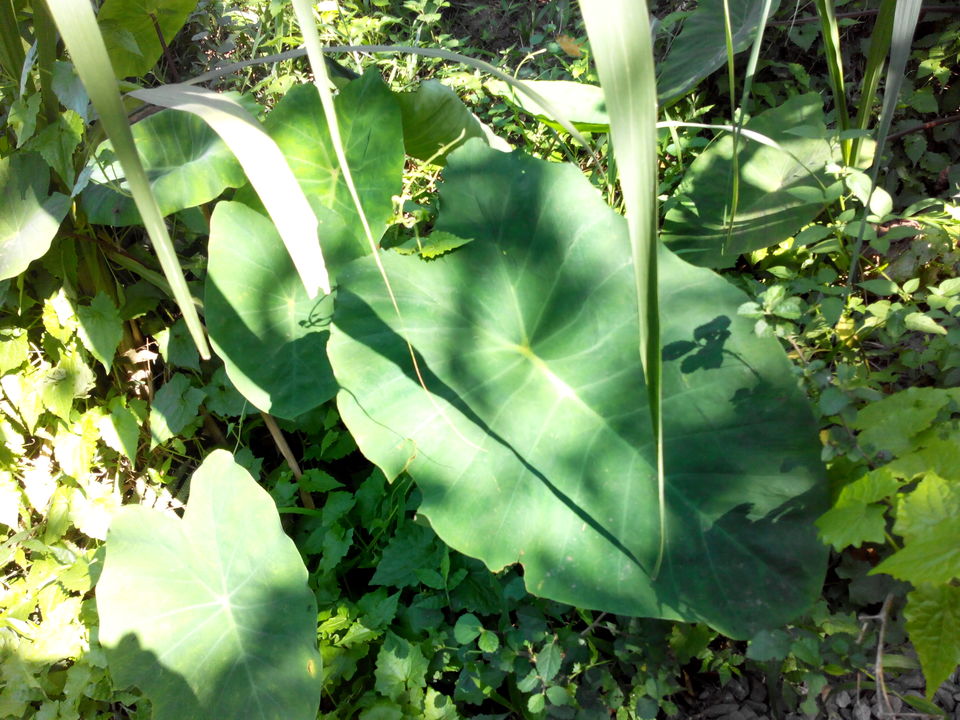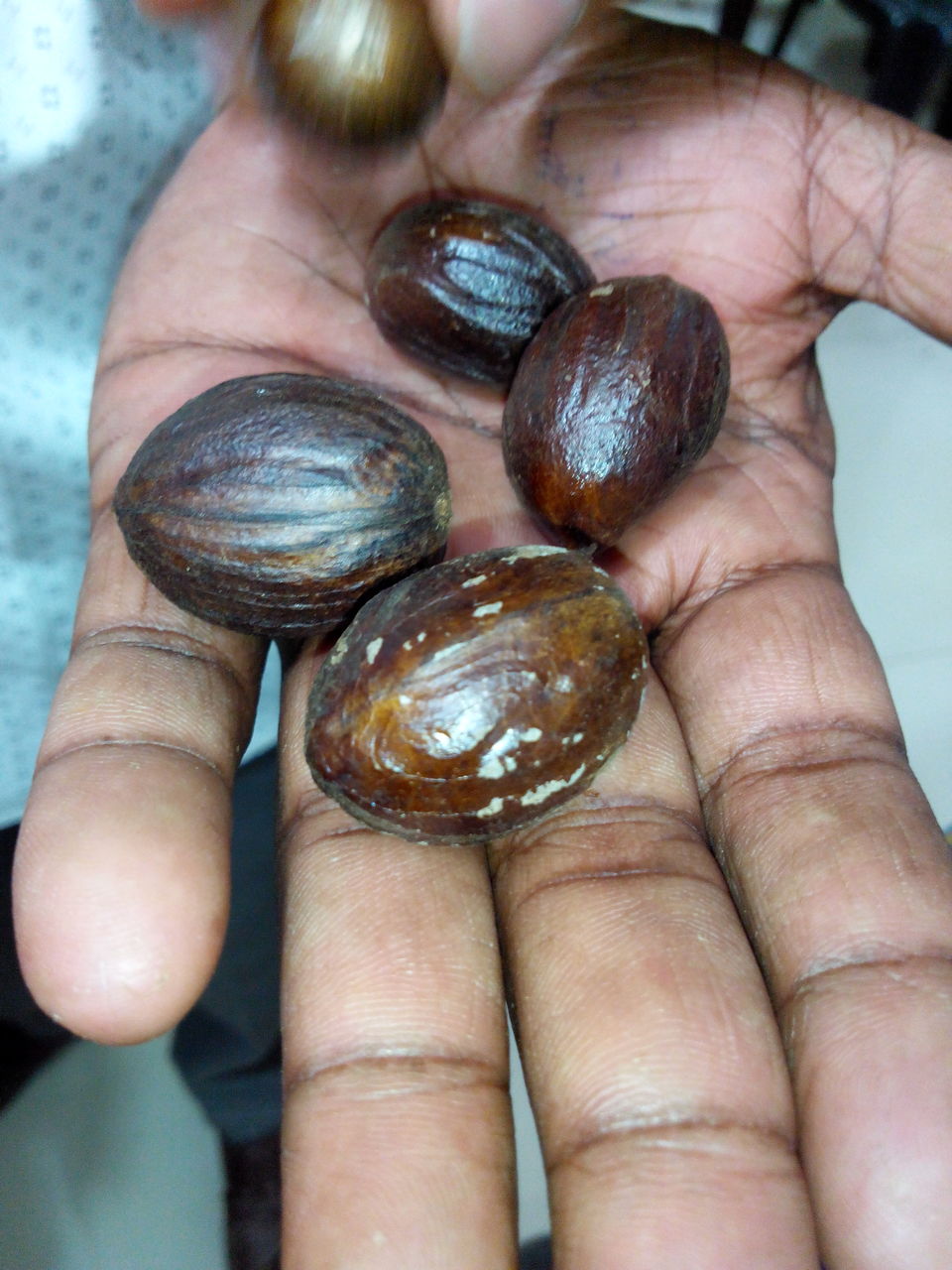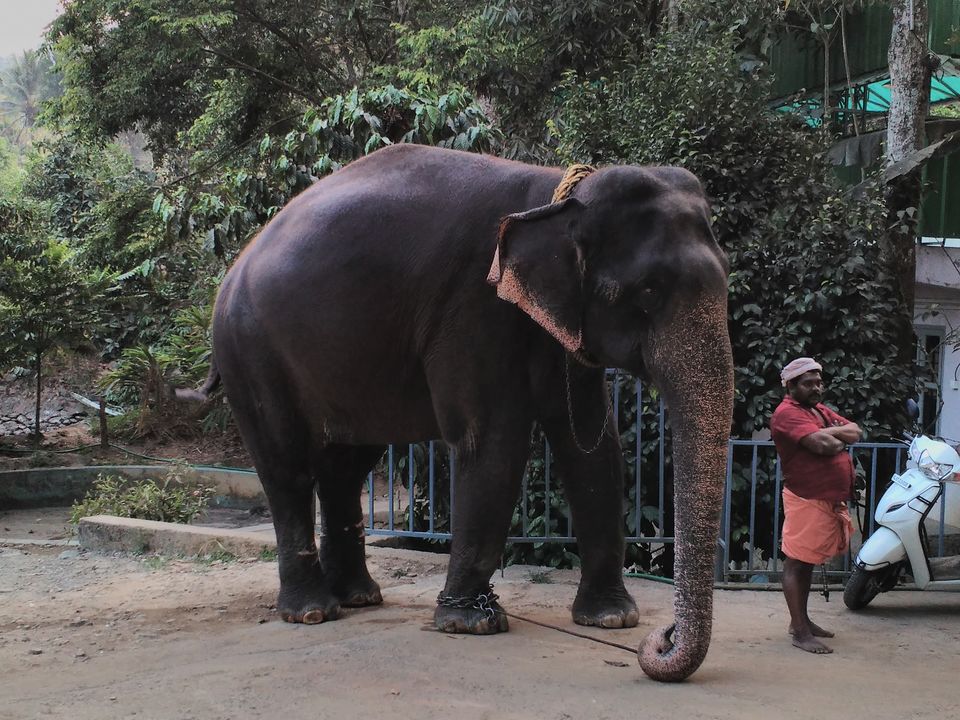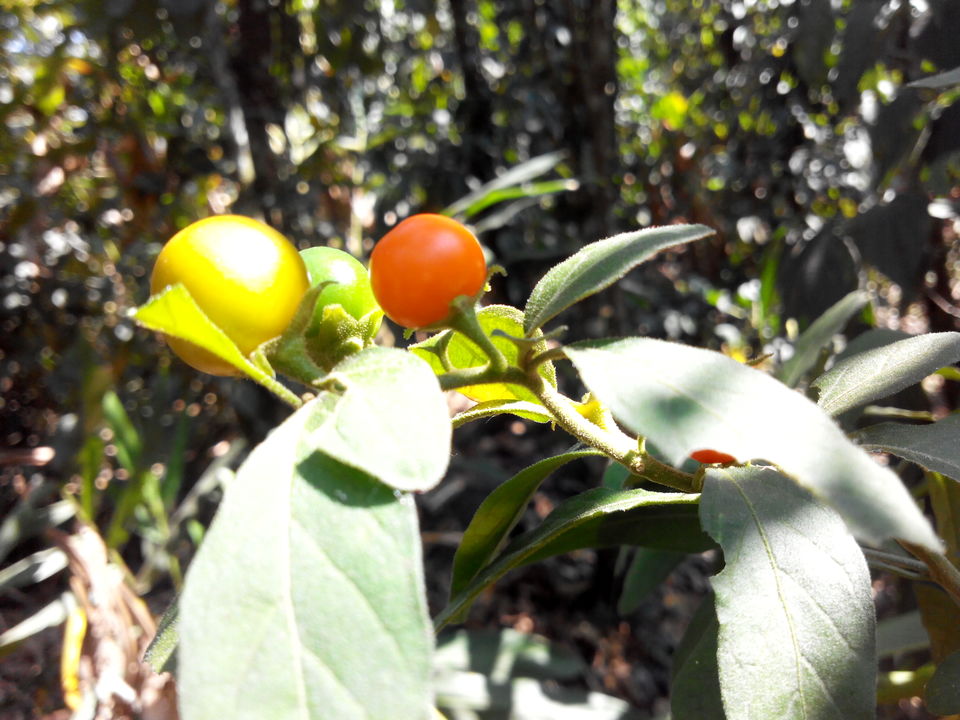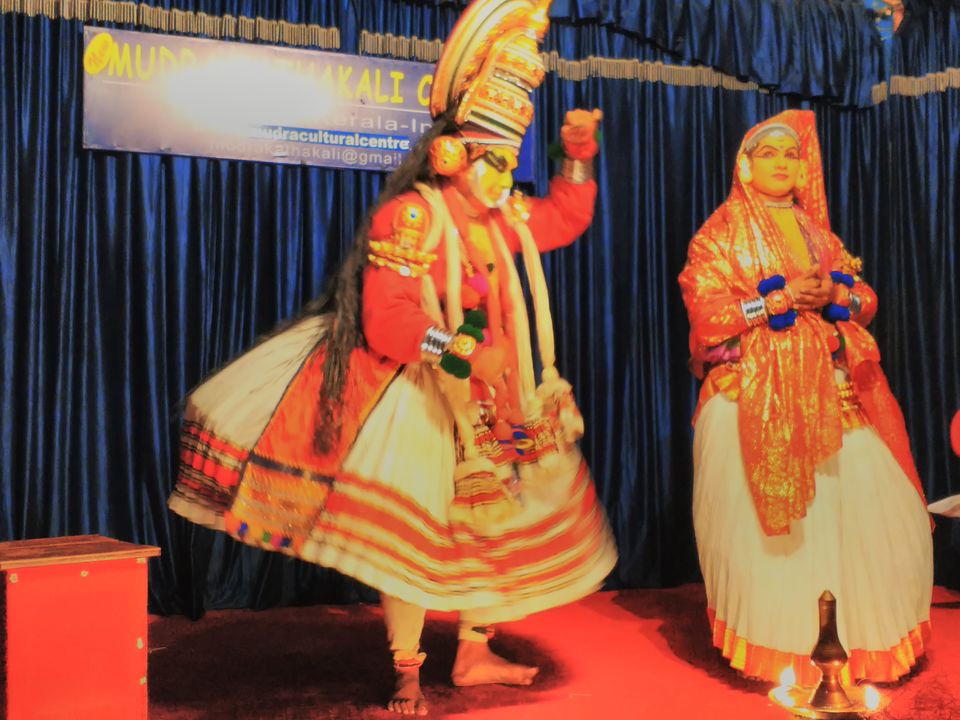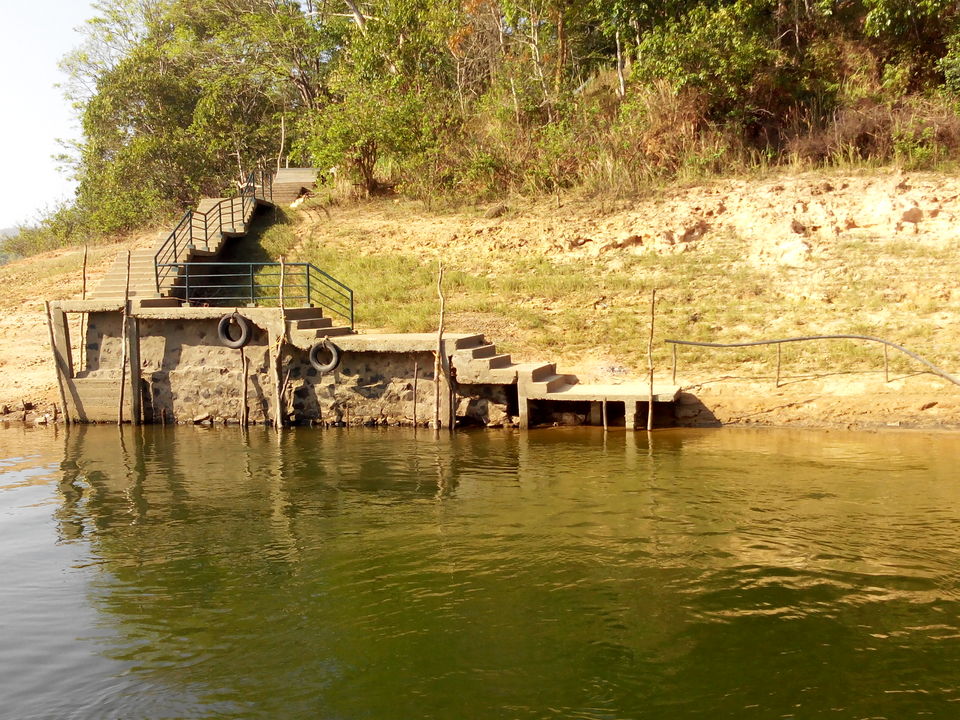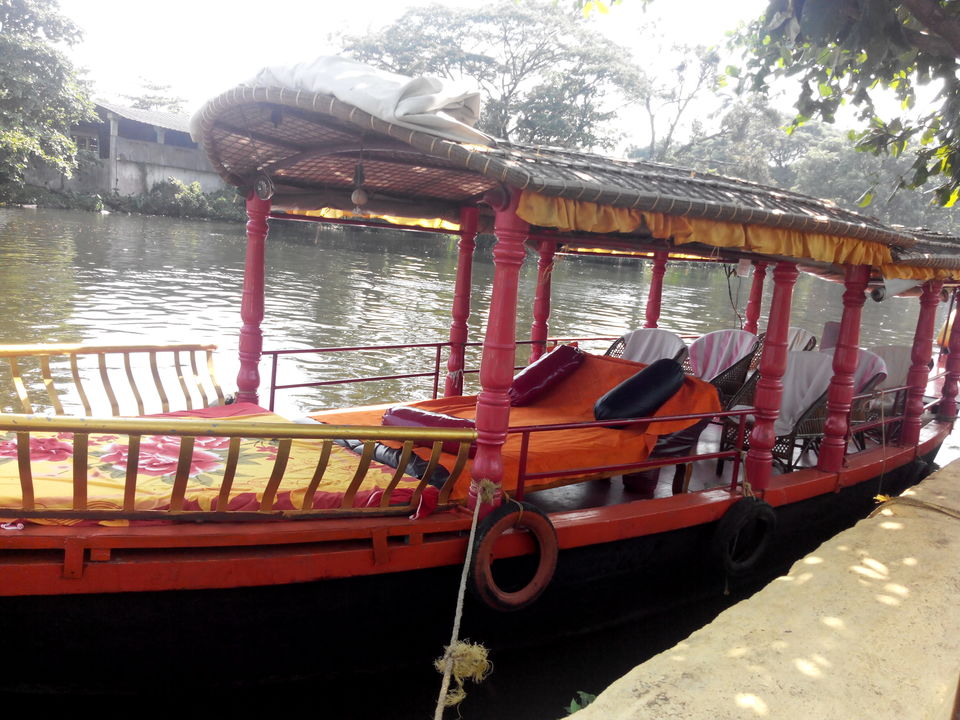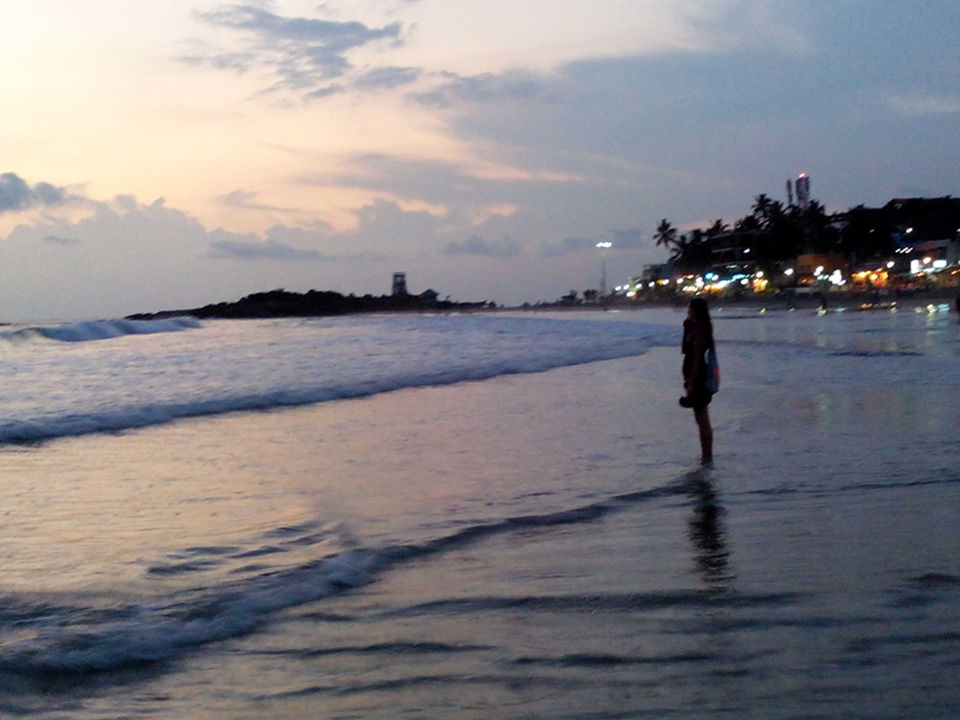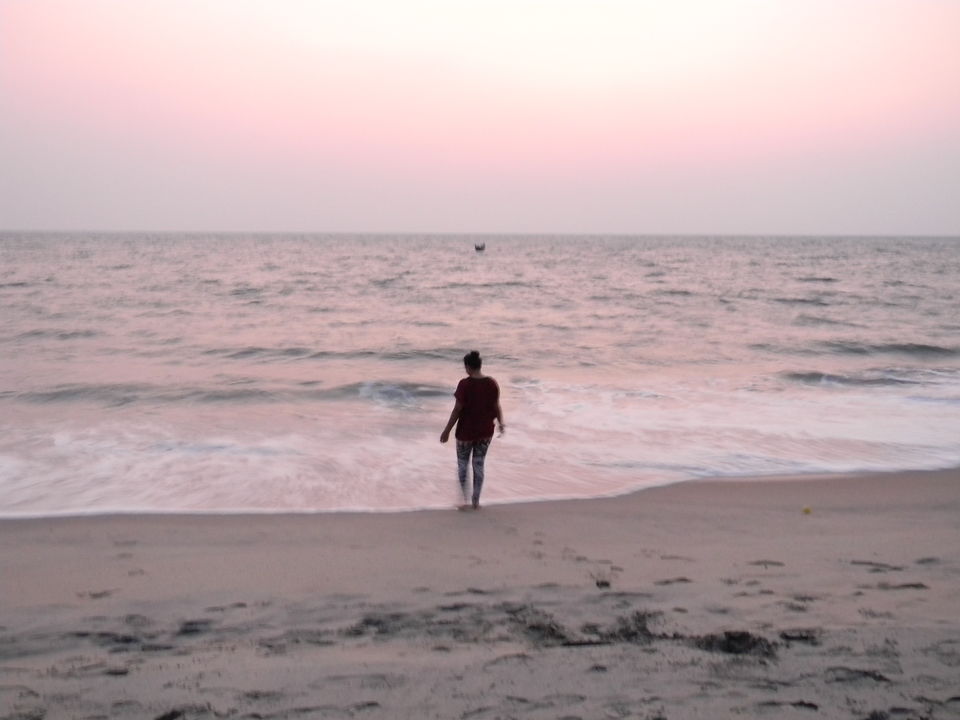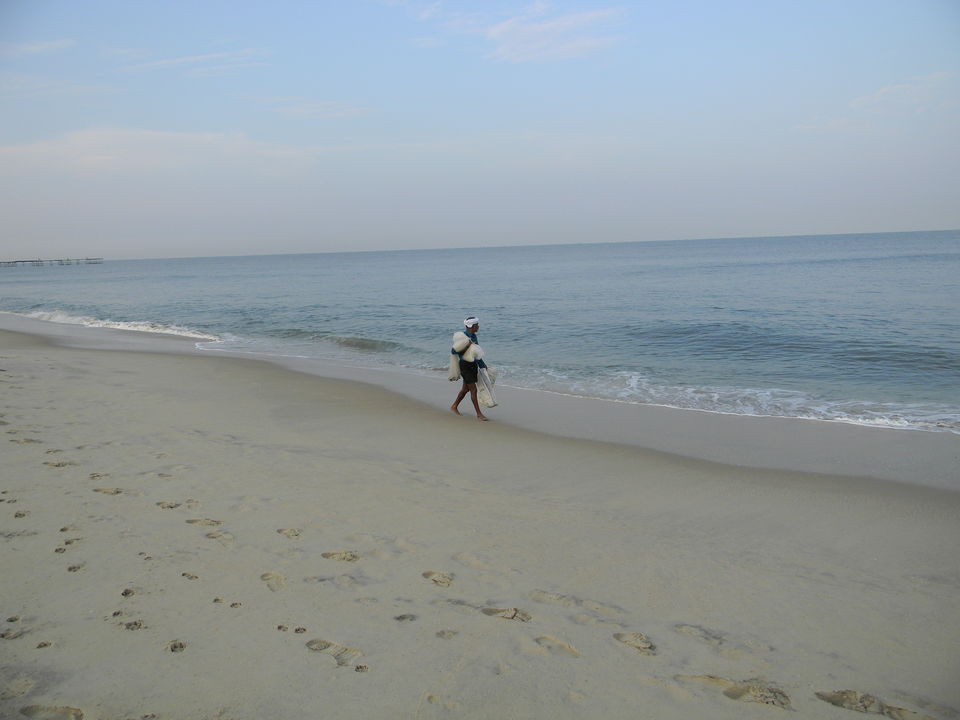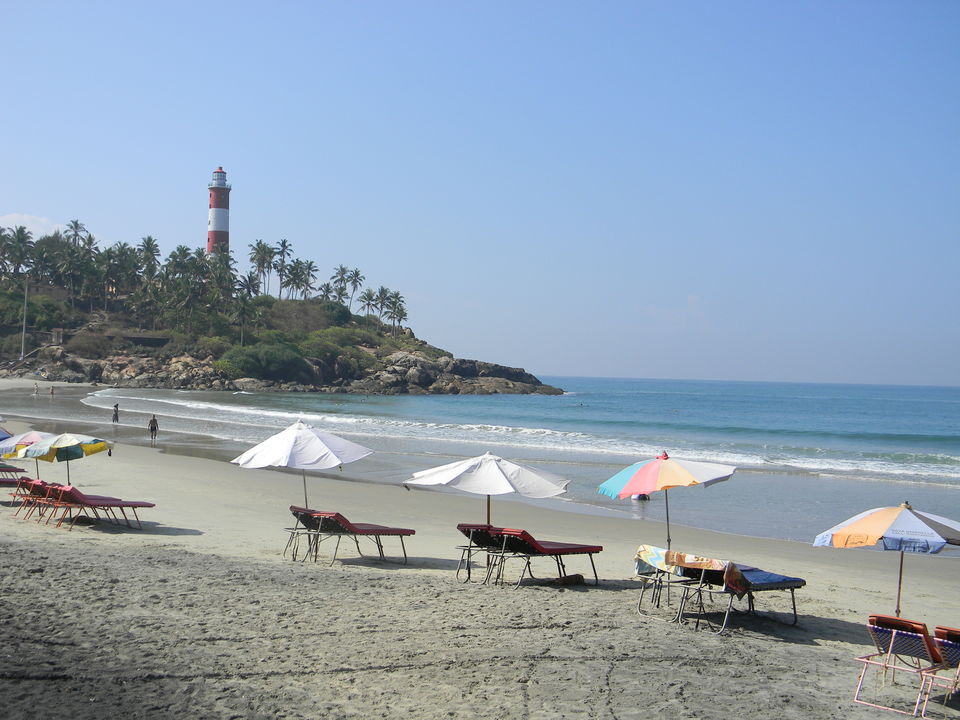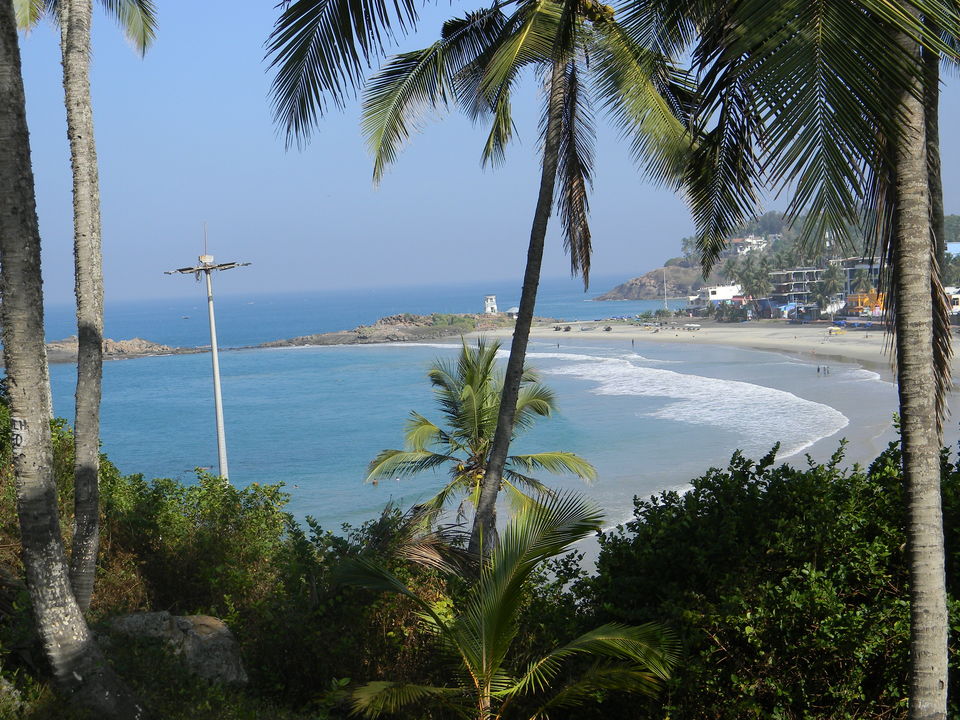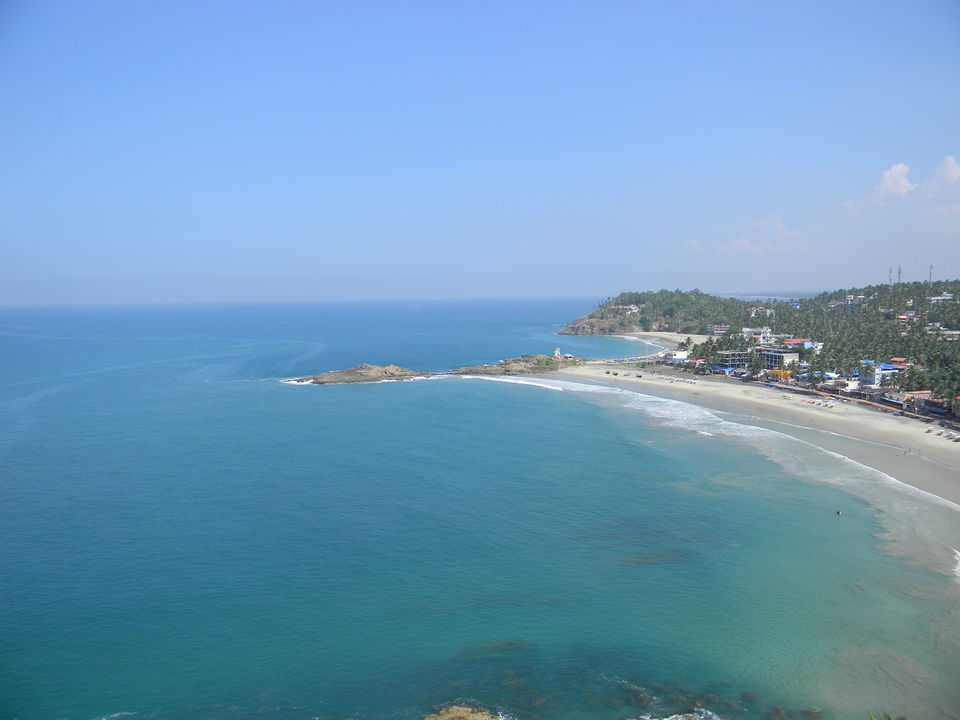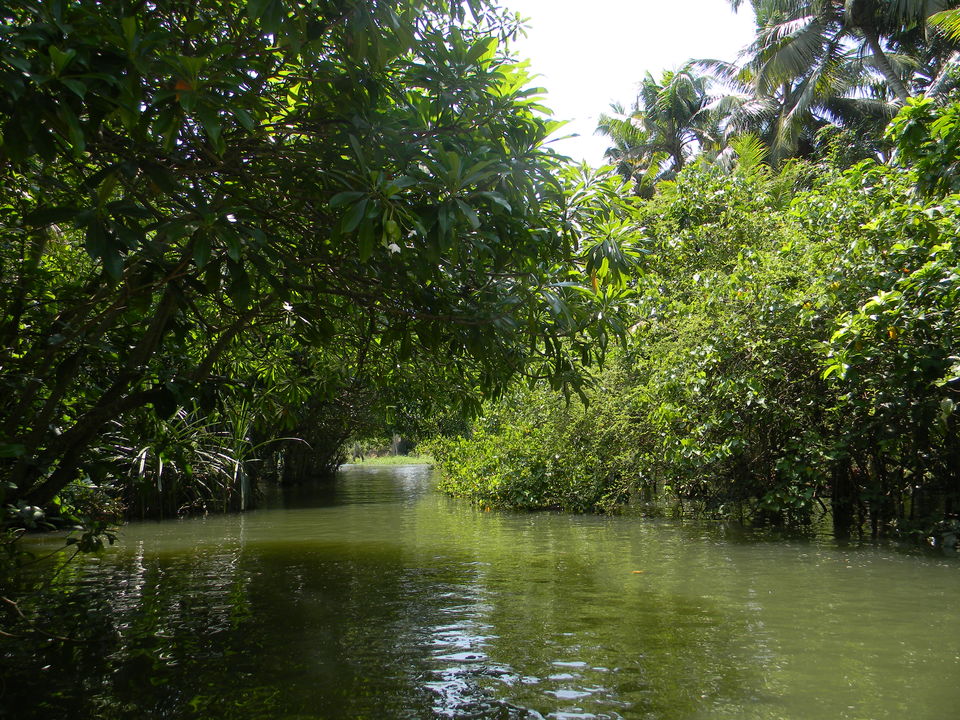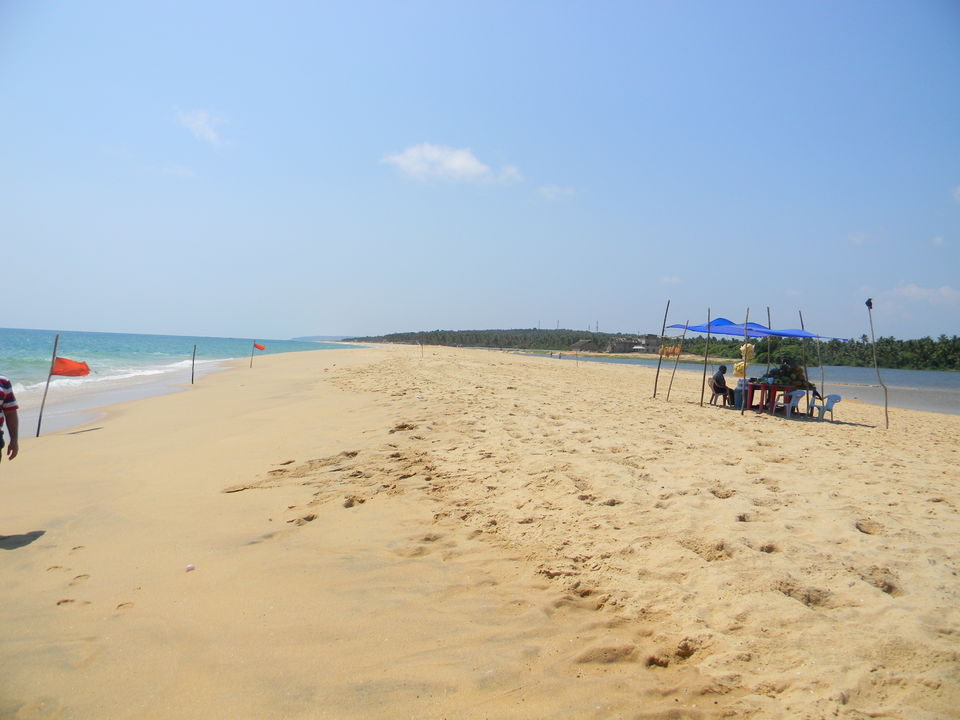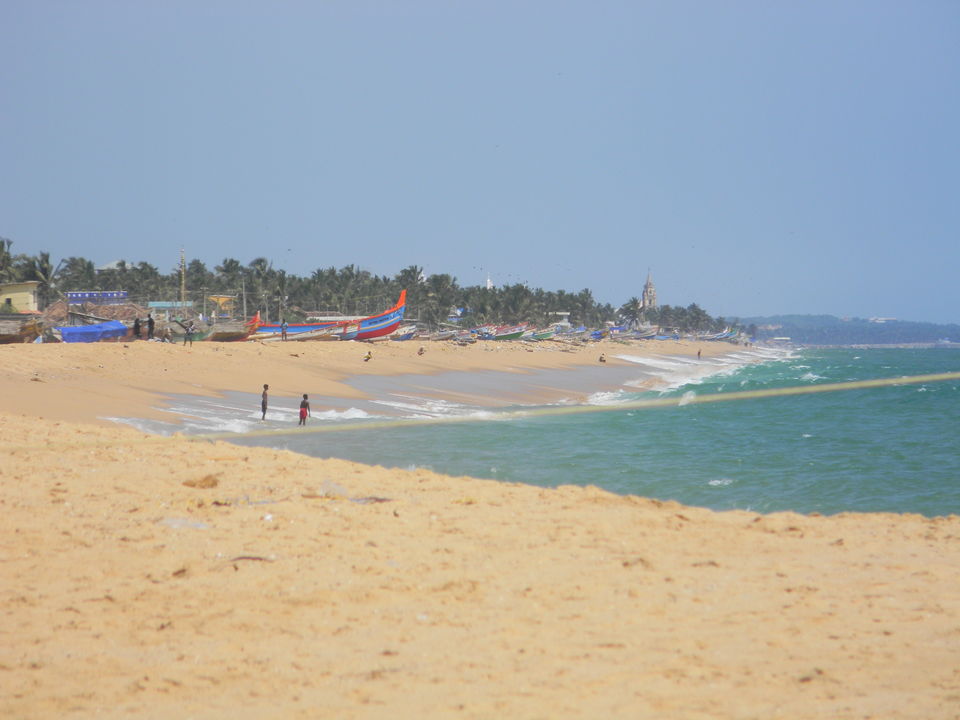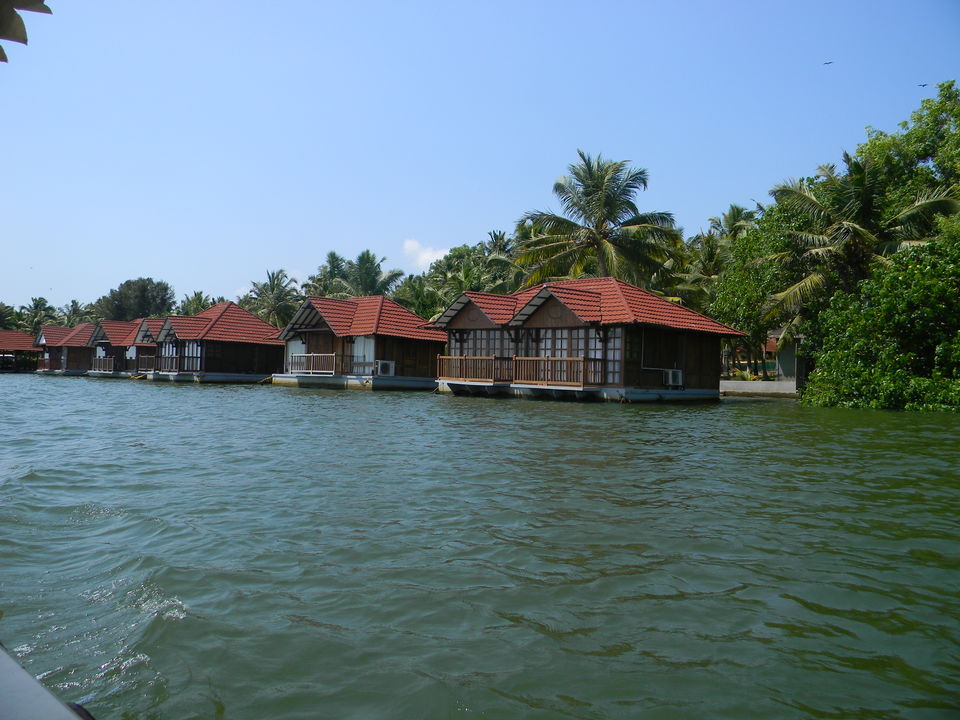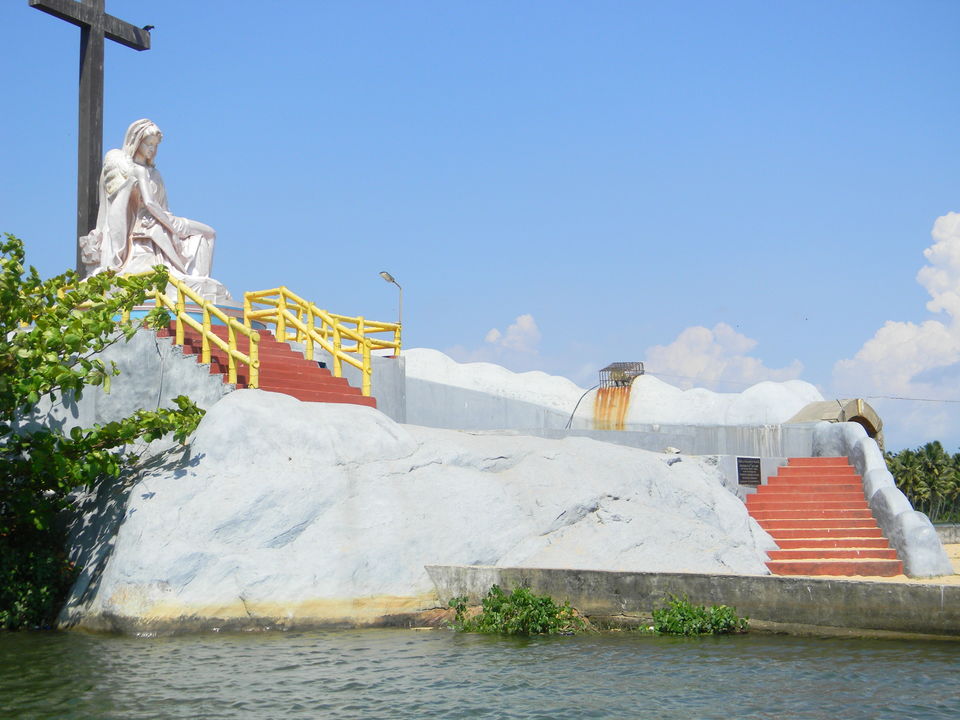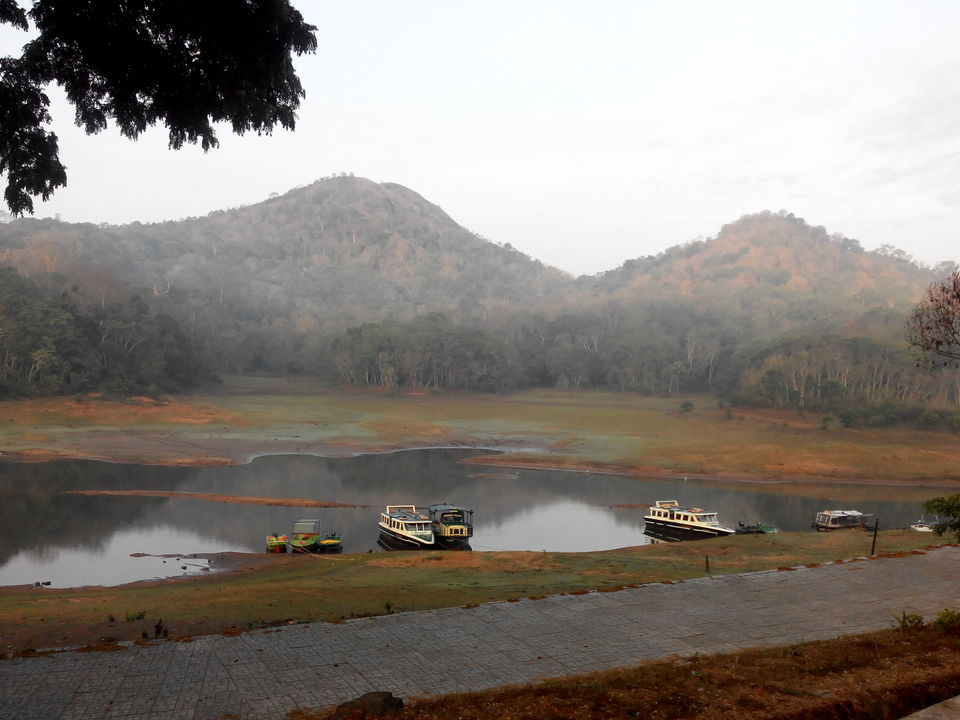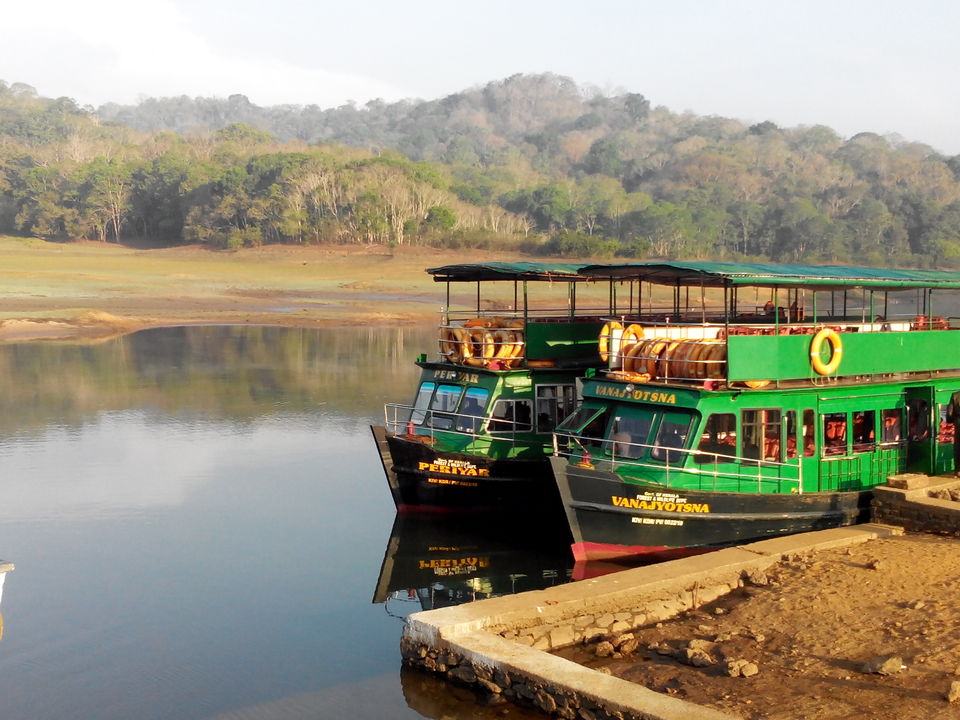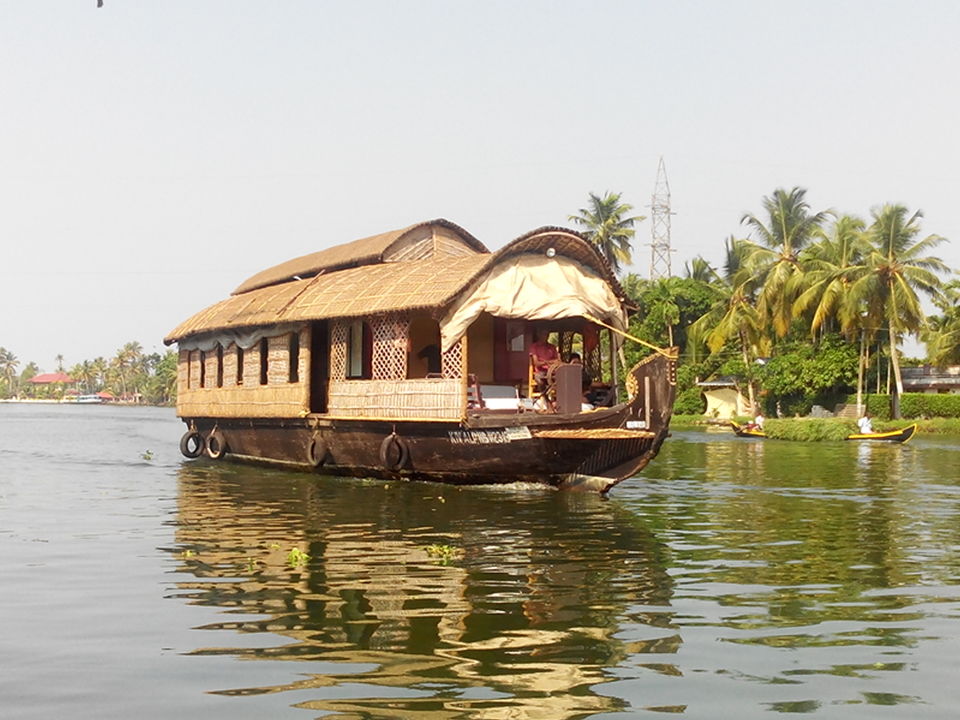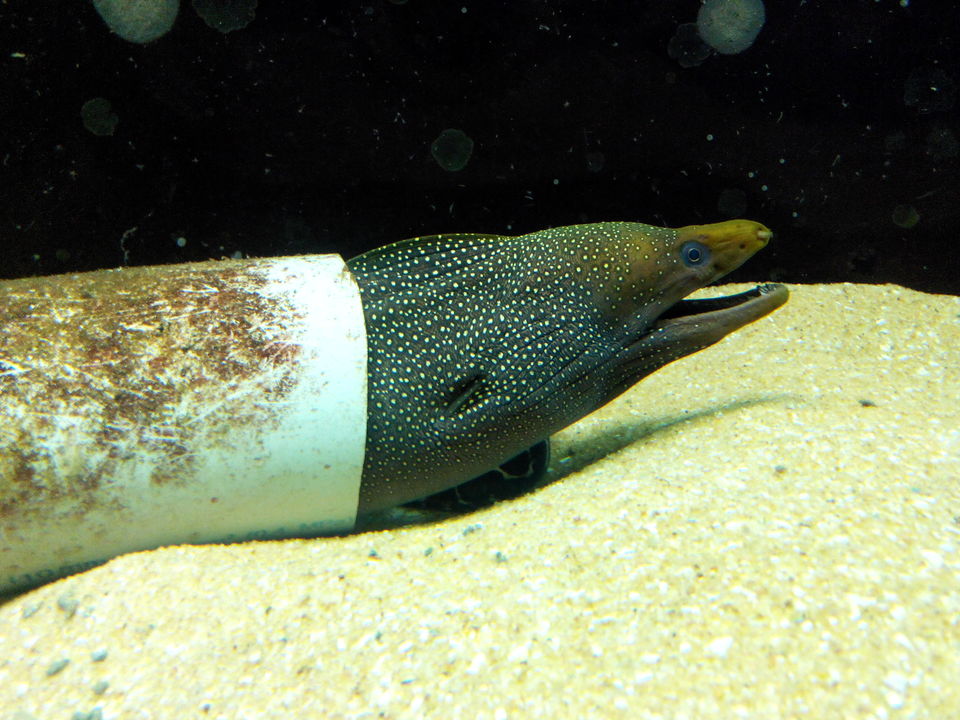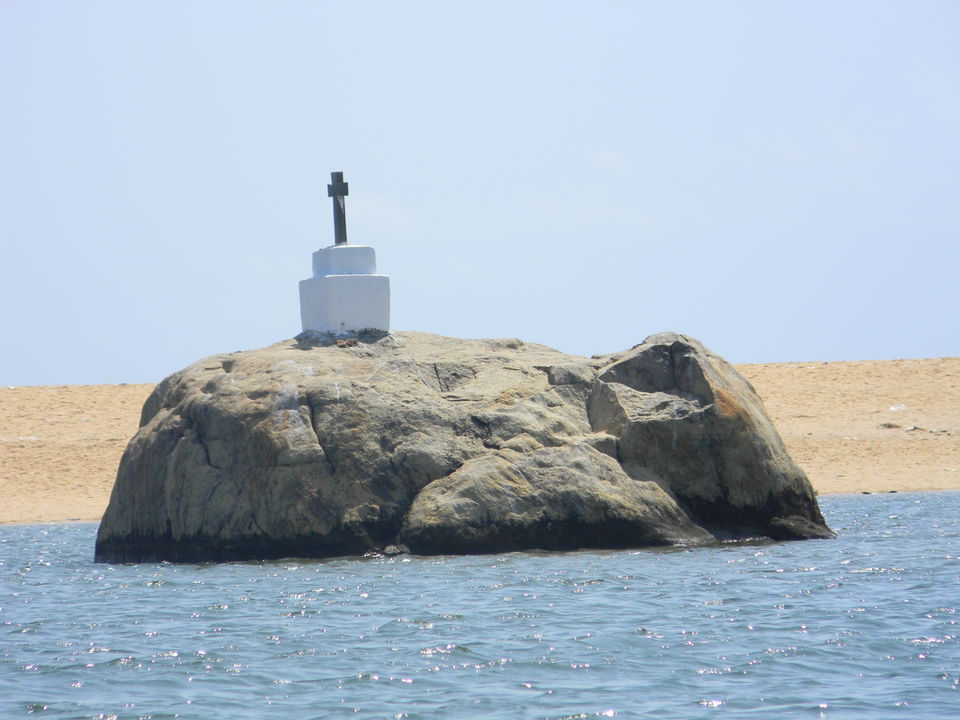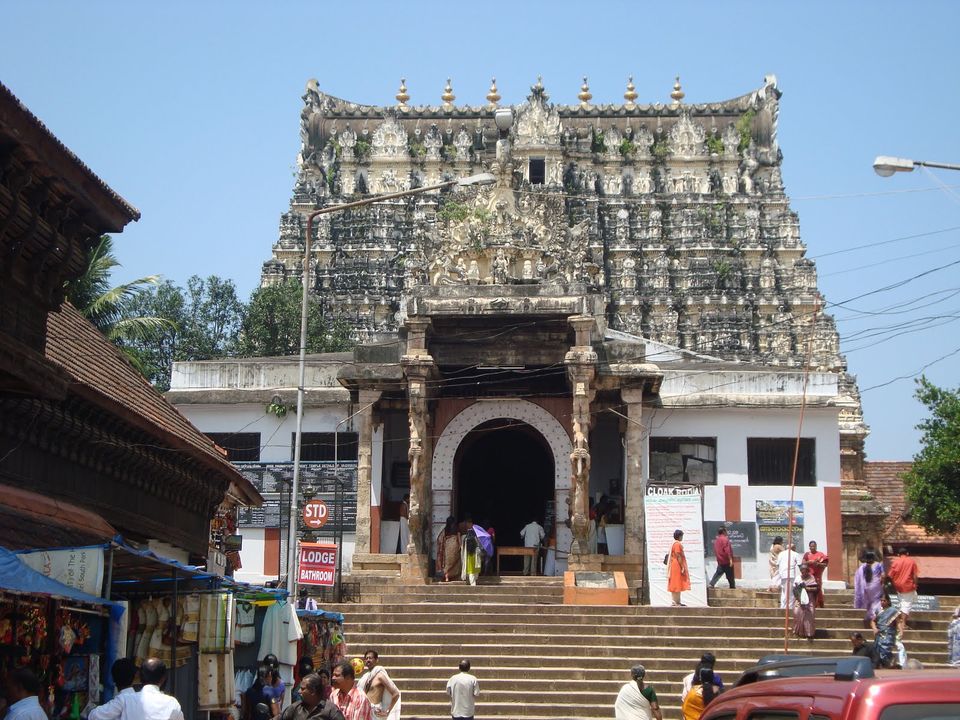 When I saw images of backwaters, houseboat, vast tea gardens, greenery etc., it made me feel to visit Kerala once in my lifetime and I don't know how it became my dream. I was planning to visit Kerala since last 2-3 years but because of hectic job schedule, it was not possible to me to take 7-8 days leave. Finally I got a chance. I got 4 official leaves and I applied for 3 more to make this dream work out.
I knew that February is the best time to visit Kerala, but I went at the end of March. Best time doesn't matter for me, travel is important. My travel time was 25th March to 31st March 2016. It was not so cold or hot at that time.
Day1:
Munnar is known as breathtakingly beautiful, a haven of peace and the idyllic tourist destination in God's own country because of unending expanse of tea plantations, valleys and mountains, aroma of spice scented cool air. It's the place you would love to visit, it's the place you would wish never to leave.
25th March: My flight was from Delhi to Kochi. From Kochi airport we hired a prepaid taxi which cost 2800 INR. We planned to visit Kochi on 25th but our flight got delay, So we directly moved to Munnar. On the way we had our dinner that was totally amazing. Then We took rest at hotel (Apple Resort) room.
On 26th March, after breakfast, we checked out from the hotel and planned to shift an another hotel near the city so our hotel manager called a driver. We checked into an another hotel (Raahat Inn) in munnar city, placed our luggage in hotel room and moved for local sightseeing. We had a long list to cover in Munnar on that day. So we started early. Our first stop was Tea Museum, where we learnt about the tea process from picking leaves to packaging. Then we headed to Mattupetty dam and lake, so big and beautiful, We crossed the dam for our next destination Echo Point. Echo Point is near to Matupetty lake. Echo Point is a lovely place.... the water in the lake so tranquil and reflections on the water so clear. But people have made this place so dirty.

We also visited Top station, honey tree, photo point, cardamom gardens. Then we moved back to munnar city and bought some spices and chocolates. We enjoyed the typical south indian flavoured Idli sambhar and Dosa in South indian style at Saravana Bhavan. And went back to our room to make plan for the next destination.
Day 2:
Munnar to Thekkady

So our trip of heaven's garden, Munnar, was over. So, after having breakfast, we moved out for Thekkady. We headed for Thekkady through Devikulam. Devikulam is an ever green landscape of undulating tea gardens. And the rest of the road to thekkady was equally picturesque.

On the way we visited spice plantation and got a chance to know about the importance of spices and herbs in our food. We booked a homestay in Thekkady named: Kerala house, which was so good, fitted to our budget, clean and big. Most out of it, the host family was so kind and helpful, the owner (Mr. Sibboo) helped us about how we can best utilize our time. He booked Kathakali show for us and ayurvedic spa on that day. After having evening tea and some snacks, we went for elephant ride.

Then we moved hurriedly to Kathakali show. The show began at its fix time i.e 7 P.M. After the show we clicked some pictures with the performers and talked about their makeup, their art, and all. Then we took Spa at Arya Spa which was in front of our room.
Day 3:
Thekkady to Alleppy

Next day at 28th March our plan was to visit Periyar Wildlife reserve. We were told by our homestay owner that to catch the tickets you have to go as early as possible in the morning.
So we hit the bed early that day because according to the tiger reserve ticket seller, the queue for entry starts at around 5 AM in the morning. At around 5:05 AM we reached the gate of the tiger reserve. Well, not exactly the gate; but behind a queue of 20 cars from the gate. At that early hour, there were so many people lined up for tickets. You don't get the boat tickets at the gate though. It's only the entry and parking ticket. You need to collect the boat ticket from the boat jetty counter which is like 2 KM inside the gate. And you can get only two tickets per person.
Once the gate was open, every single car was rushing for the boat jetty. Not many overtaking, but definitely speed driving. And it got even better at the parking lot. Everyone started to run for the ticket counter which was still about 1 KM away. If you don't know the context, it would appear as if the last boat from earth is leaving and the meteor would hit within seconds.
 Anyway, we joined the mad rush too. We made it to the counter in time and there were only around 10 people ahead of us. One important point is that you need to carry your gate entry pass to the boat counter. They stamp it or you don't get to get on the boat. Back to the story. We have to fill a form for tickets.

After a brief waiting of 30 minutes, we got to get on the boat and soon all the boats got filled.
It had been said that the first ride in the morning or the last ride of the day gives the maximum chance to spot wildlife, we took the first but we didn't spot many animals except some Bisons, boars and birds. We came back to our room at 9:30 then had breakfast, packed our luggage to moved on for alleppy.

We booked a room near to the alleppy beach named Manda House Beach Resort. We first placed our luggage to the hotel room and moved to take our dream ride that is backwaters.

A visit to Kerala can never be complete without visiting its backwaters.  A 22 hour package on a houseboat can vary from 4000 INR to 65000 INR depending on the amenities, food, number of rooms etc. Since we did not have much time, we opted for a two hour Shikara ride.

The shikara is a small  boat with its roof covered. However all the sides are open and there are luxurious reclining seats, couch bags inside. The Shikara takes you leisurely through the backwaters to the Vembanad lake and again back to the boarding point.   Since the temperature was high, we were not sure whether it would be enjoyable in the Shikara for too long. Once we got into the Shikara boat, what we got, was a surprise. Since the boat goes through the waterways, the air is cool and and the breeze too relaxing.

Once the shikara starts, it slowly moves through the backwater canals. The surrounding is lush green with numerous coconut trees. There are some patches in the backwater where the trees form an arch and the boat moves through the narrow stretch of water under the arch. We got to see the village life from the shikara..... women washing clothes, men fishing with fishing rods made from a thin bamboo shoot with a long thread hanging from the stick's tip.
Our Shikara driver Ajeet was a jovial person and a very good guide. We saw many house boats and he updated us with interesting bits of information like how much a 1 BHK/2 BHK house boat costs to the owner, charges for a day package on the various house boats and all. He also enthusiastically shot so many of our photos .The calm breeze flowing through the Shikara  was so nice... it felt that the last 2 years fatigue has been wiped off.
We also saw a snake boat parked near the bank. The boats are more than 100 feet long and our guide told that this one was oared by 100 people during the famous Kerala boat race held every year.

Soon we realised that our Shikara was heading back to the boarding point from where we started the ride. Our 2 hour Shikara journey came to an end. Then we roamed around the local market and took an auto to our hotel. The room was not that much luxurious, it was very simple. Our hotel manager Mr. Harrise told us that Mandala house is mostly preferred by solo foreign travelers and we were so amazed to know that we were the only Indian in that hotel. This made us a little scared but he made us realize that it's very safe to stay there.
We spent our evening leisurely sitting next to the sea shore. Then we joined a group of 3 foreign couples, had dinner with them.
Day 4 and 5:
Alleppy to Kovalam

It was time to say goodbye to alleppy to reach our next and last destination Kovalam. There is no direct bus/train to reach Kovalam, you have to go Trivandrum, then from there you can take taxi or an auto for Kovalam. So we took a roadways bus for Trivandrum. It took around 4-5 hours.Then we grabbed some quick lunch and headed for Kovalam. From Trivandrum City (M G Road),Kovalam is around 15 kilometres.It is a straight road and the road condition is also very good.
We booked Vedanta Wake Up hotel in Kovalam, which is the best hotel in all our journey and would highly recommend to everyone that if you are planning to visit South India, just check this hotel, as they have their chains in many south indian cities. We took some rest at hotel room, 10 minutes raining made the Kovalam weather so pleasant.

Kovalam is a beautiful compact crescent shaped beach. Three parts of the beach are Lighthouse beach, Eve's beach and Samudra beach. The beach is mostly popular within foreigners. It is crowded mostly by foreigners in the morning and at the evening. By sunset the beach is predominated by Indians who come to see the beautiful sunset. One can never be bored in Kovalam. You can walk along the seashore admiring the beautiful beach with its blue waters and the far lighthouse in its back drop. The scene is beautiful....... you may also dig in the tasty fresh seafood in the seashore restaurants.

Day 6:
Our plan to stay at kovalam on that day. First we climbed to the lighthouse. On the top of the lighthouse you can have nice view of Kovalam beach.

Then we asked our hotel manager (Ram)for local sight seeing. He suggested us to visit puvaar Island which is around 17 KMs from kovalam, and you can easily go there by Auto or Taxi according to your budget. We took an auto to Puvaar who charge us 500 INR for round trip. When we reached the destination, we hired a boat, similar to shikara, for sightseeing.
The guide with great expertise explained the places through which the speed boat will take us and what all we get to see during the 60 minutes journey. I thought the trip would be similar to one we had experienced in Allepey backwaters. I was wrong in my anticipation. It was an entirely different. Cruising through Neyyar River, we first crossed the Mangroves forest with wild trees, shrubs, mangroves and coconut groves on either side. It was a different experience cruising through narrow canals surrounding mangroves, listening to song of birds and rustling tree leaves.
We could see few of the rarely seen birds. There were white eagle soaring high in the sky, kingfishers diving down and then flying up with a fish in its beak, and few more I couldn't identify.
Sailing along, we reached Poovar, an astonishing island, we could see the Golden Sand beach on one side and the resort chains with floating cottages and floating restaurants on the other.

It took an hour in boat then we came back to the place from where we started. Then our auto driver took us to visit fish aquarium where you can see a wide range of sea creatures.
In evening we enjoyed our dinner, sitting at a sea view restaurant.
Day 7:
Trivandrum to Delhi

It was time to pack up. So we packed our luggage and moved to Trivandrum to catch our flight. On the way we visited famous temple in Trivandrum i.e. Padmanabhaswamy Temple. To enter in this temple females should wear saree and males should wear Lungi, which are easily available for visitors on rent. Cameras are prohibited inside the temple.
It was a very nice trip to Kerala and today after a month, memories are still fresh and feeling like I am there only, near Kovalam beach, watching the sunset. Now I can say that this trip proved me that Kerala is God's own country. Follow me on Instagram: https://www.instagram.com/diptigoyal123/