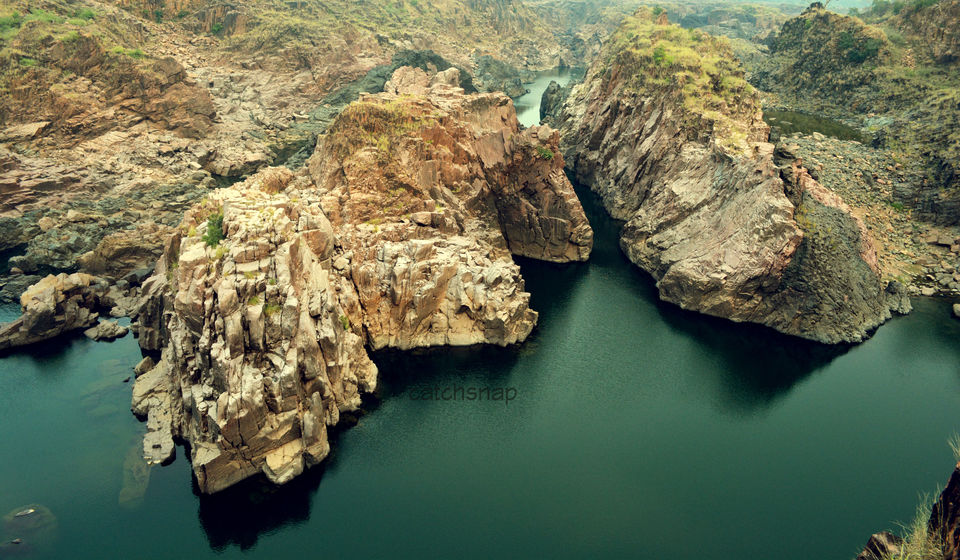 After Khajuraho Temple town visit we had time for evening light and sound show so, we asked locals for the nearby places to visit. They recommended us Raneh Falls. Frankly I never heard of this place before so, we were like lets go and slash the wait.
Raneh falls which is at a distance of 22km from Khajuraho and located in the Chhatarpur district of the central Indian state of Madhya Pradesh. Raneh Falls have been named after King Rane Pratap.They are a natural cascade created by the River Ken also called as Karnavathi.
How to reach?
We reached Raneh falls in just half n hour by our own car. Whereas you can also hire a vehicle or even take two-wheelers on rent from Khajuraho. Raneh Falls is in reserve forest and entry here is chargeable.
The forest department has put up barricades after series of mishaps in that area. Now, each tourist group is provided with a guide who makes sure that people do not venture out of the designated path. So ,the guide accompanied us and took us to the falls. The first impression of the fall was 'The Grand Canyon of India'. We visited in the month of November ,the actual beauty of this place is in winters, when water subsides a bit and the canyon below is visible. River still has water and the flowing water from one gorge to another creates a fascinating array of waterfalls. Locals also call it a mini Niagara.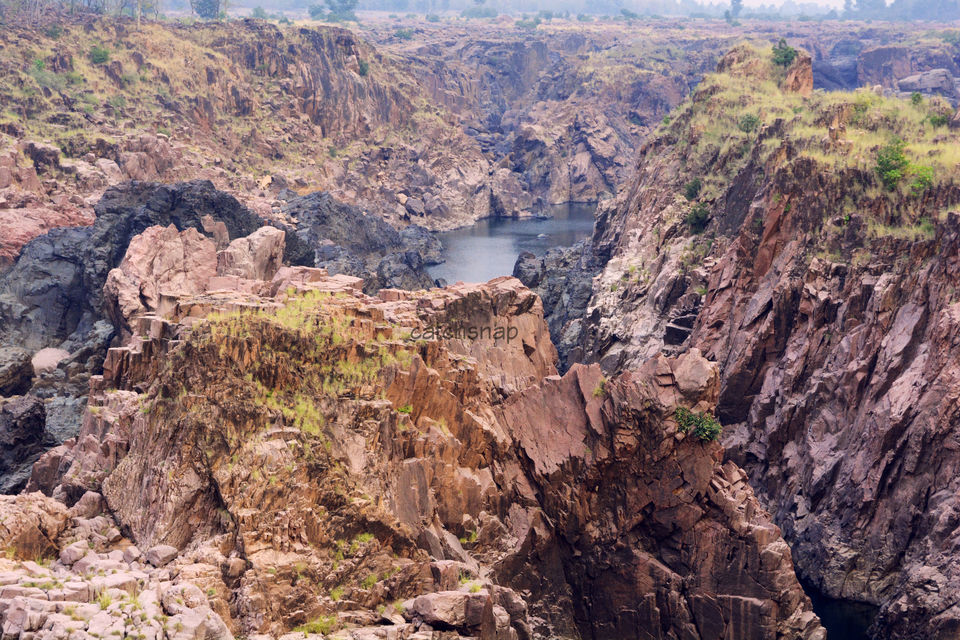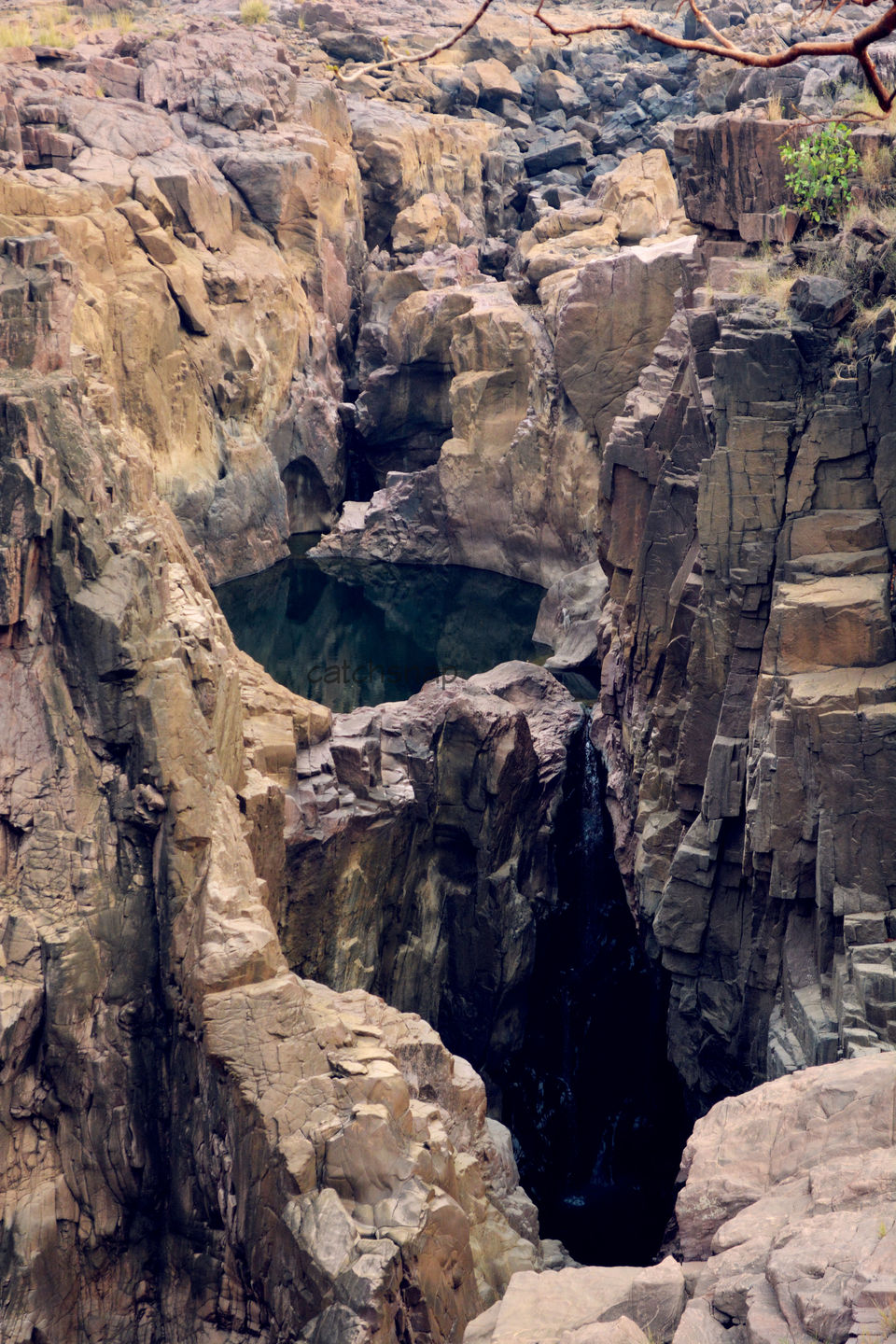 This canyon is formed of igneous rocks rich in Granite and Dolomite. But actually there are five types of igneous rocks here and it is said that no where else in whole Asia 5 rocks together at one place. See for different colours in photos. Green ones are dolomite, there is red coloured Jasper, brown quartz, pink granite and black basalt.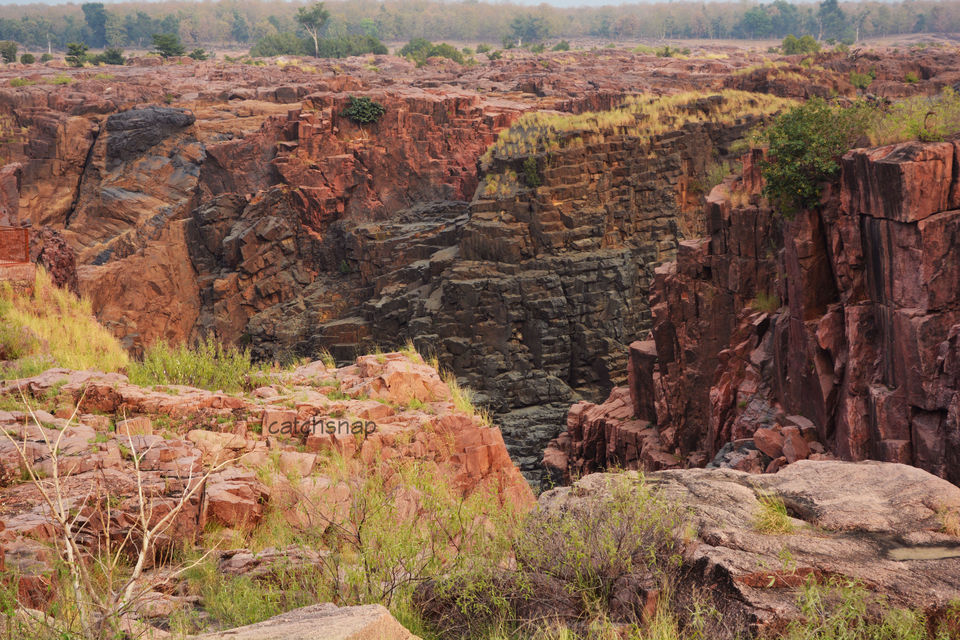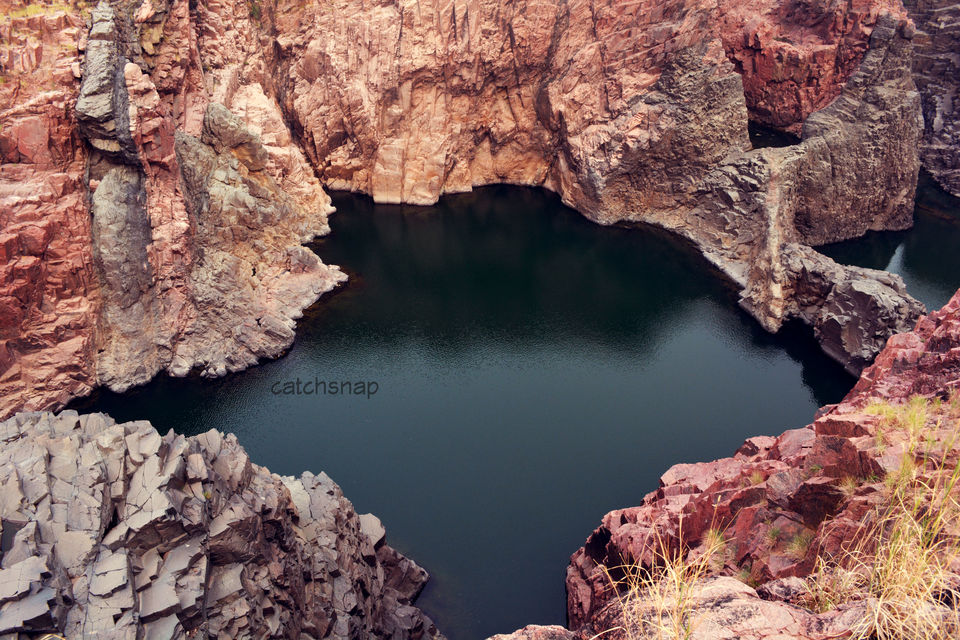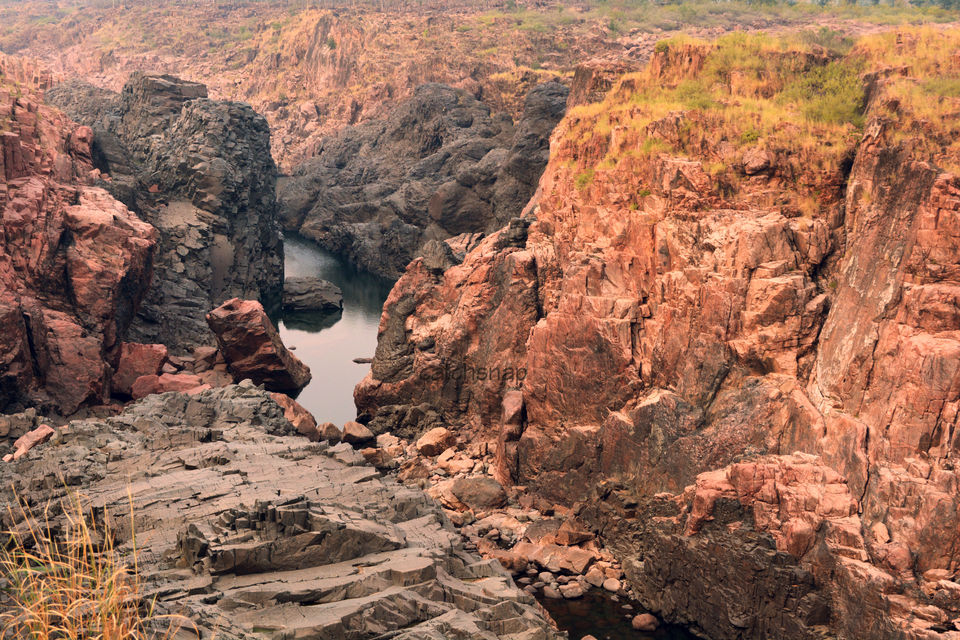 We were getting late for the light and sound show and left for khajuraho by visiting the national park. Spotted Nilgai, deer and some wild birds.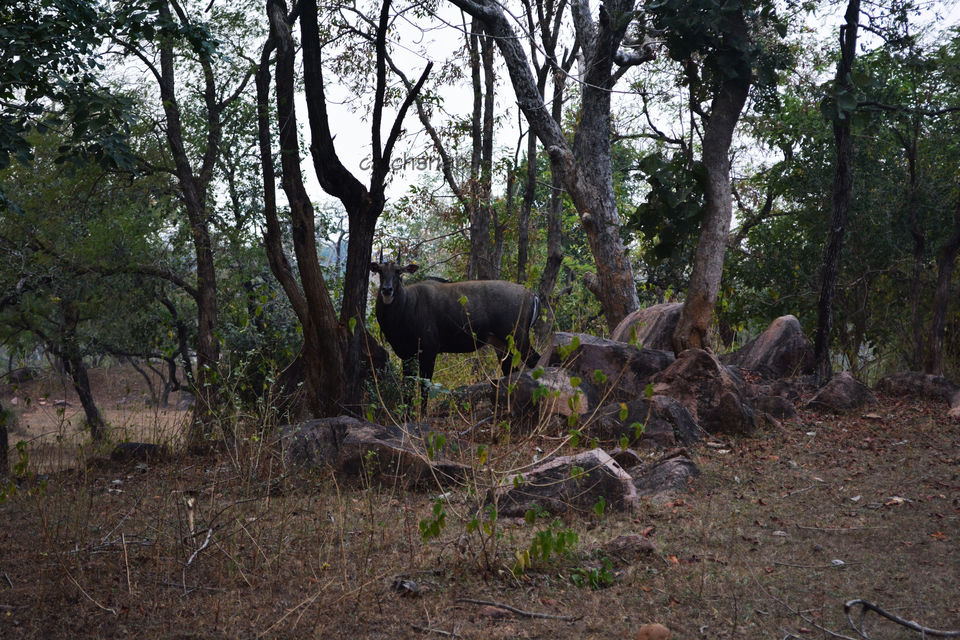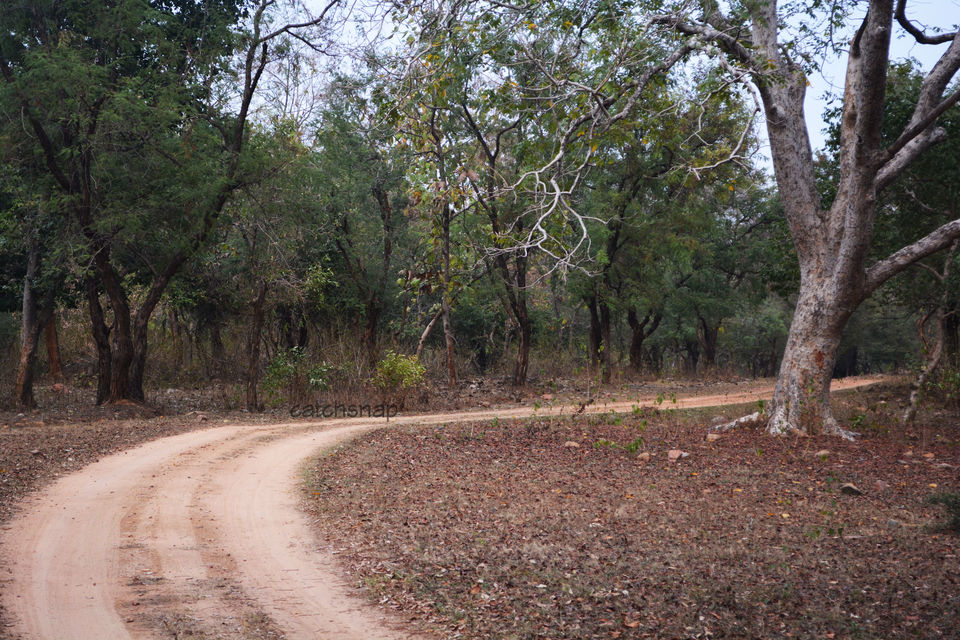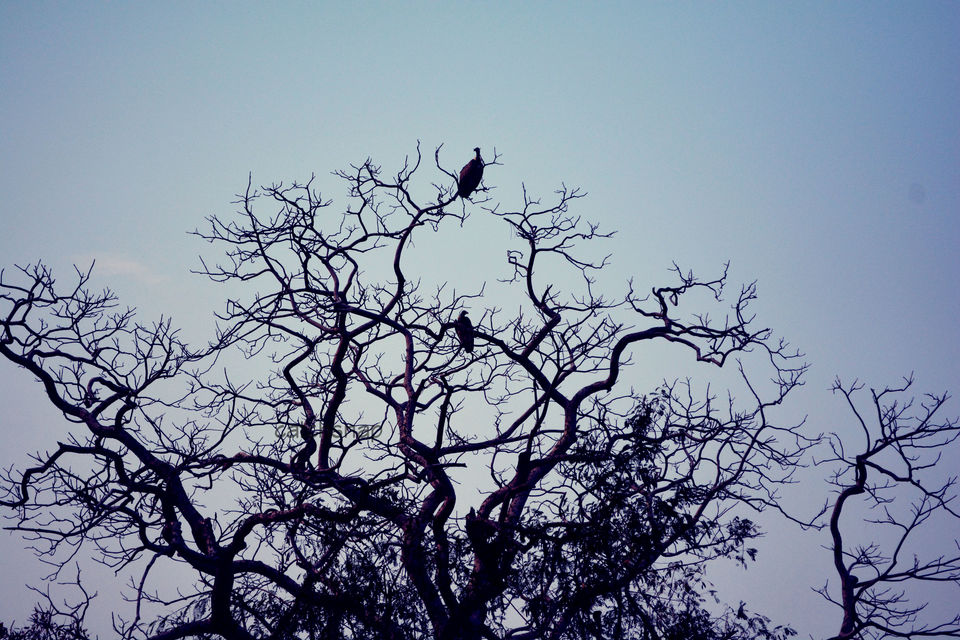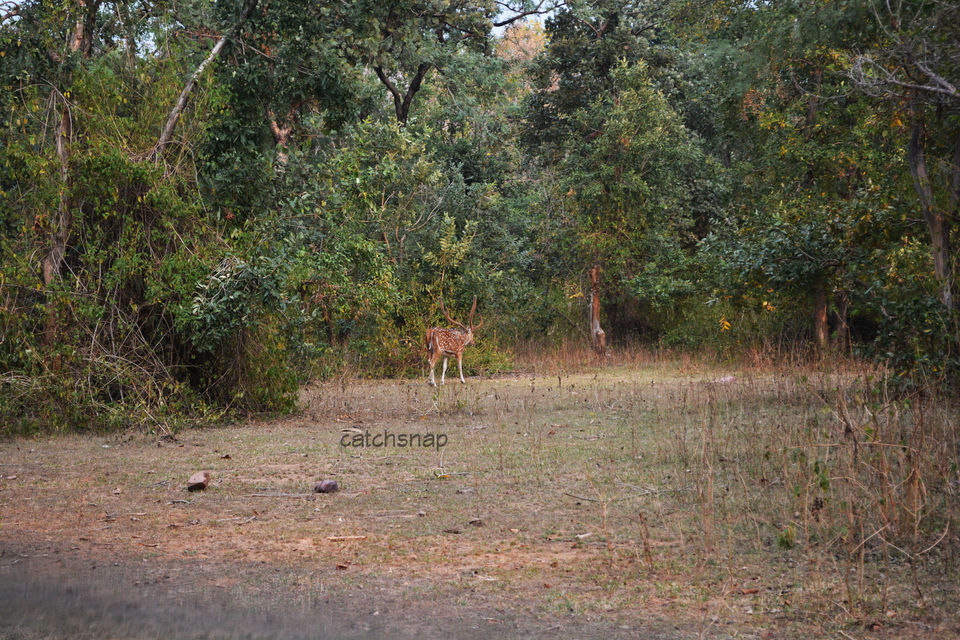 This might be one of the most underrated tourist destinations in India. But it is as much rare and fascinating. Not even ten percent of the tourists coming to Khajuraho go to Raneh falls. We were lucky that we visited this rare and beautiful place .Well, obviously, it doesn't have that glamour. But that can't undermine its beauty.
Best time to Visit?
The best time to visit this waterfall is in the months of September to November, the post monsoon season.
One should make a stopover at the Raneh Falls while organizing a trip to Khajuraho. There is also a hiking trail near the waterfall for the adventure seekers.
Photo Courtesy: Catchsnap