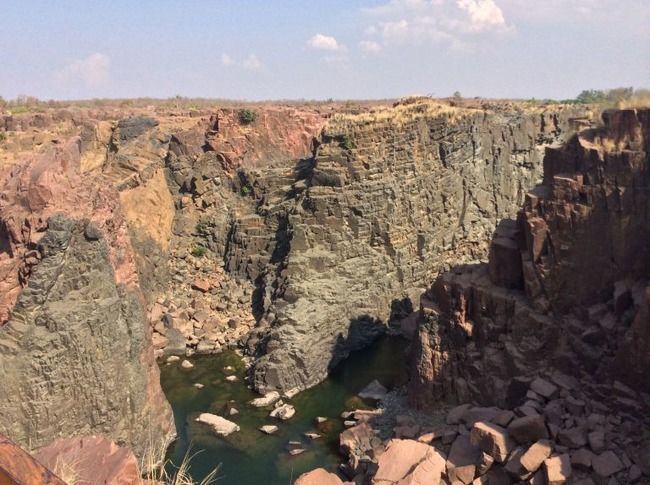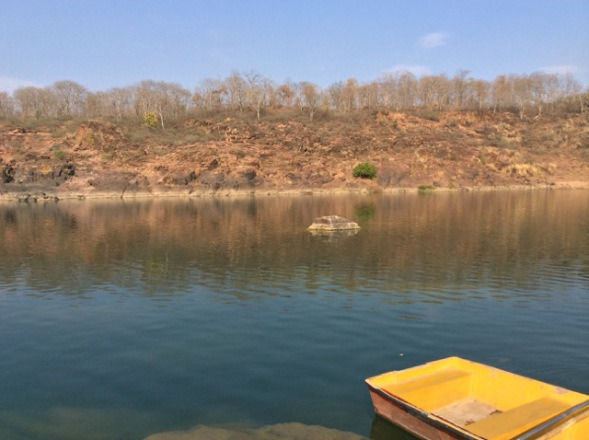 Google search Khajuraho and you will find a plethora of erotic images and it being called the Kama Sutra capital of the world. Truth be told, of the many thousands of sculptures adorning the walls of Khajuraho, only 10 % of the statues are erotic. But as far as marketing gimmicks go, it can be called the Kama Sutra capital of the world. Khajuraho is derived from . Hence (Dates in Sanskrit) and Vahak (Bearer in Sanskrit). It is a remotely accessible town in Madhya Pradesh, central India that is usually swarming with tourists and we had a lot of fun here.

Best season to visit:
Summers are as hot as hot goes, and the temperatures soar up to unbearable levels. The rainy season starts from June and goes on till August. Any time between Mid-June to February is a good time to visit. The Khajuraho Dance Festival is usually held sometime in February, which is a good time to visit.
Food:
Khajuraho receives some tourists including foreigners and can cater to a variety of cuisines – Indian, Italian, Lebanese and Mexican. There is a lot of street food as well, but we would strongly advise that you stay away from most street outlets unless you are used to eating street food or have a good immune system. Choose a room with complimentary breakfast so you do not waste time searching for food.
Tip: Stay away from this Agarwal Bhojanalay, a restaurant in a narrow lane that serves the worst food ever, period.
Sights and places to see:
There are three main groups of temples – Western group, Eastern group and Jain group of temples. The Western group of temples is the more densely temple region. To the east lie, the Eastern group of temples (DUH!!!) and to their south lie the Jain temples. Also, Khajuraho is a base for many wanting to travel to Panna National Park.
For an offbeat place, try the Raneh falls and Ken Gharial Sanctuary, we went there late afternoon, and we were amazed looking at the colourful rocks and deep canyons. The entry fee to these two places depends on your mode of transport and number of people. The rate for a Tuktuk is 400 INR for 2 Indians.
15 kilometres to the north of Khajuraho are the Raneh falls on the river Ken; the dam upstream means the falls remain dry throughout the summer and most spring and a visit during this time will ensure that you see really colourful rocks.
Our guide gave us a crash course in Geology, about Igneous, Metamorphic, Basalt, Sedimentary and Granite rocks. He claimed that this was the longest canyon after the Grand Canyon. The sheer depth of the river gives one an idea of the mightiness of the river Ken and its inordinate taming by this canyon.
The waters down below are filled with many crocodiles and a few Gharials, a critically endangered species of crocodile native to northern India. Gharials are supposedly harmless and do not attack humans.
The Ken Gharial Sanctuary lets you test the harmlessness of Gharials by allowing you to take a boat ride in its waters. 3 kilometres in the jungle, riding through a jungle path, for 50 INR, you can enjoy a short boat ride in its populated reptile waters; continue reading..