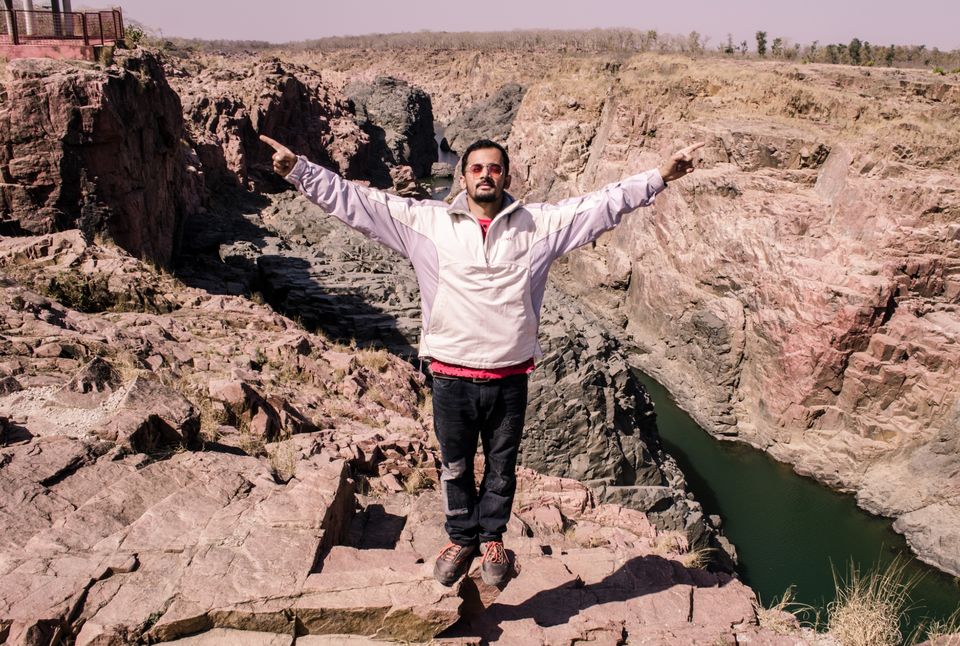 I have always heard about the magnificent waterfall in Jabalpur and Rewa in Madhya Pradesh but ended up exploring a waterfall of whom I never heard before and that too near Khajuraho.
In 2018 when I started my Youtube channel I got a chance to visit the mighty Raneh Falls which is a hidden gem near Khajuraho. Not much heard about the place we still went to explore the new roads.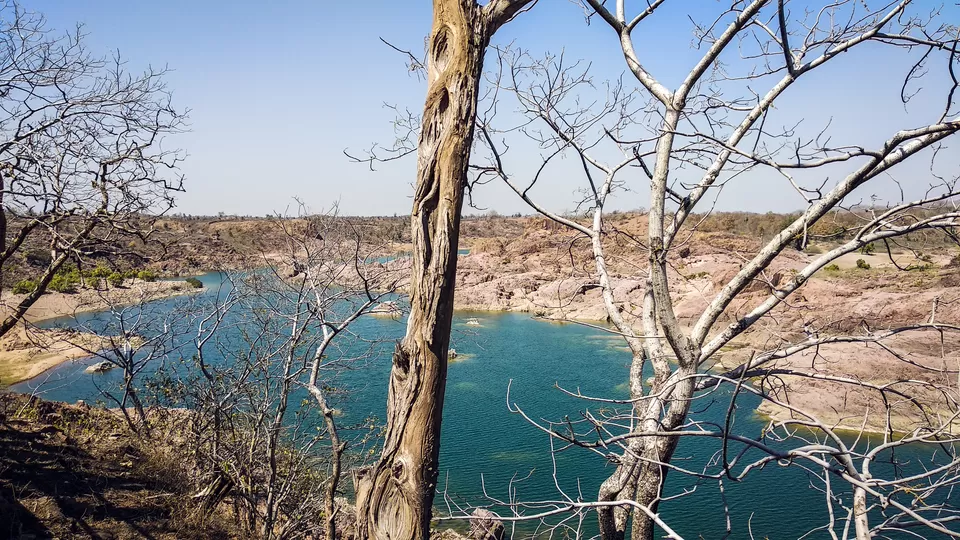 HOW TO REACH?
The fall is inside Ken National park which is exactly 22kms away from the Khajuraho city and which is also Ghariyal Sanctuary and luckily we were able to spot a few Ghariyal's. There is also a meeting point of Ken River and Khudar River and the waterfall is on Ken River.
The road which connects is single lane well maintained Asphalt road. You can hire a taxi or rickshaw or rent a bike to reach there and entry is chargeable inside Ken National park which is around 275/- for a couple. You'll be accompanied by a forest guide.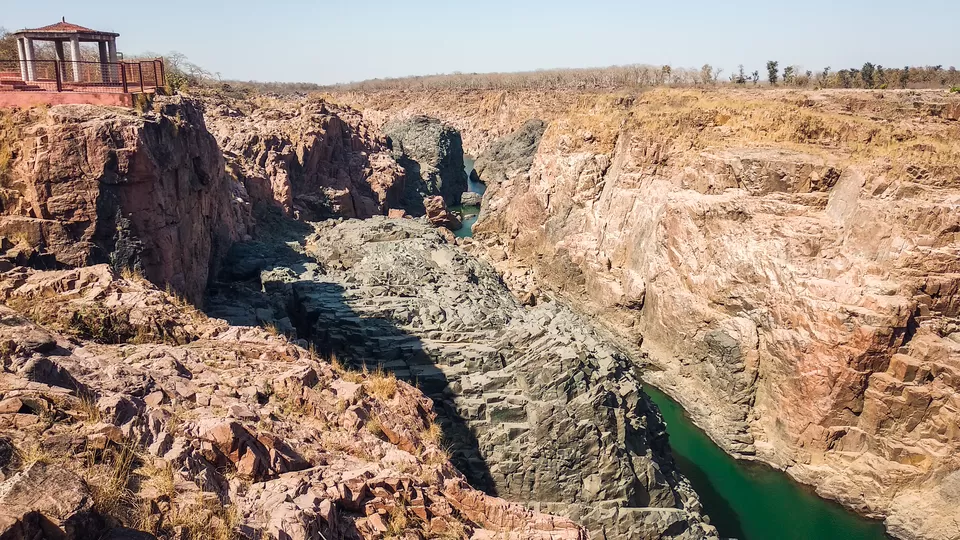 After Seeing the Raneh waterfall I have one thing to say, 'why isn't this location viral'? The view was marvelous and rocky.
I was there in winters which is ofcourse not the best time to visit as the river was dry which means no Waterfall. So if you ever plan then plan for post monsoon season to experience the greatness of this fabulous waterfall.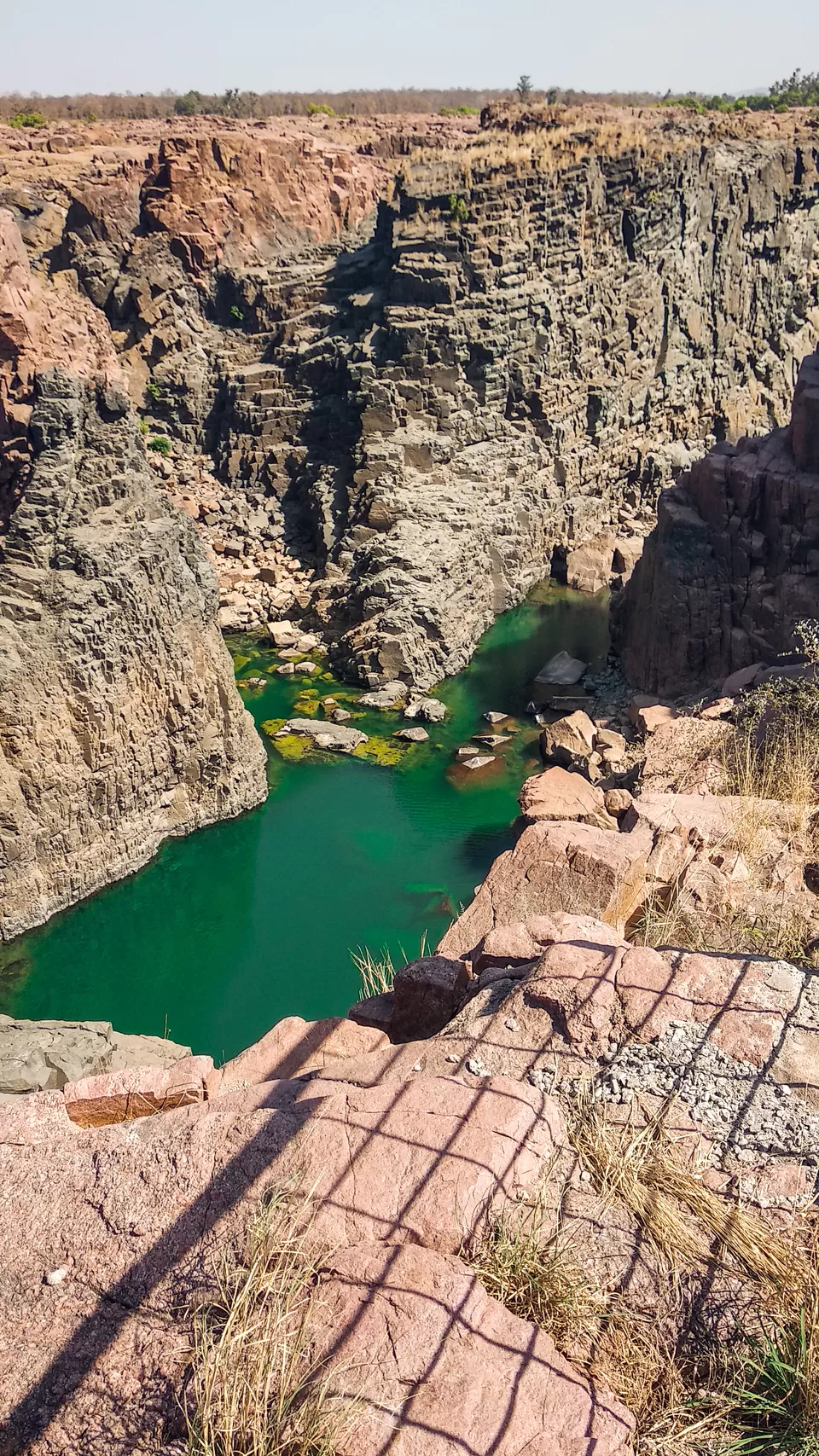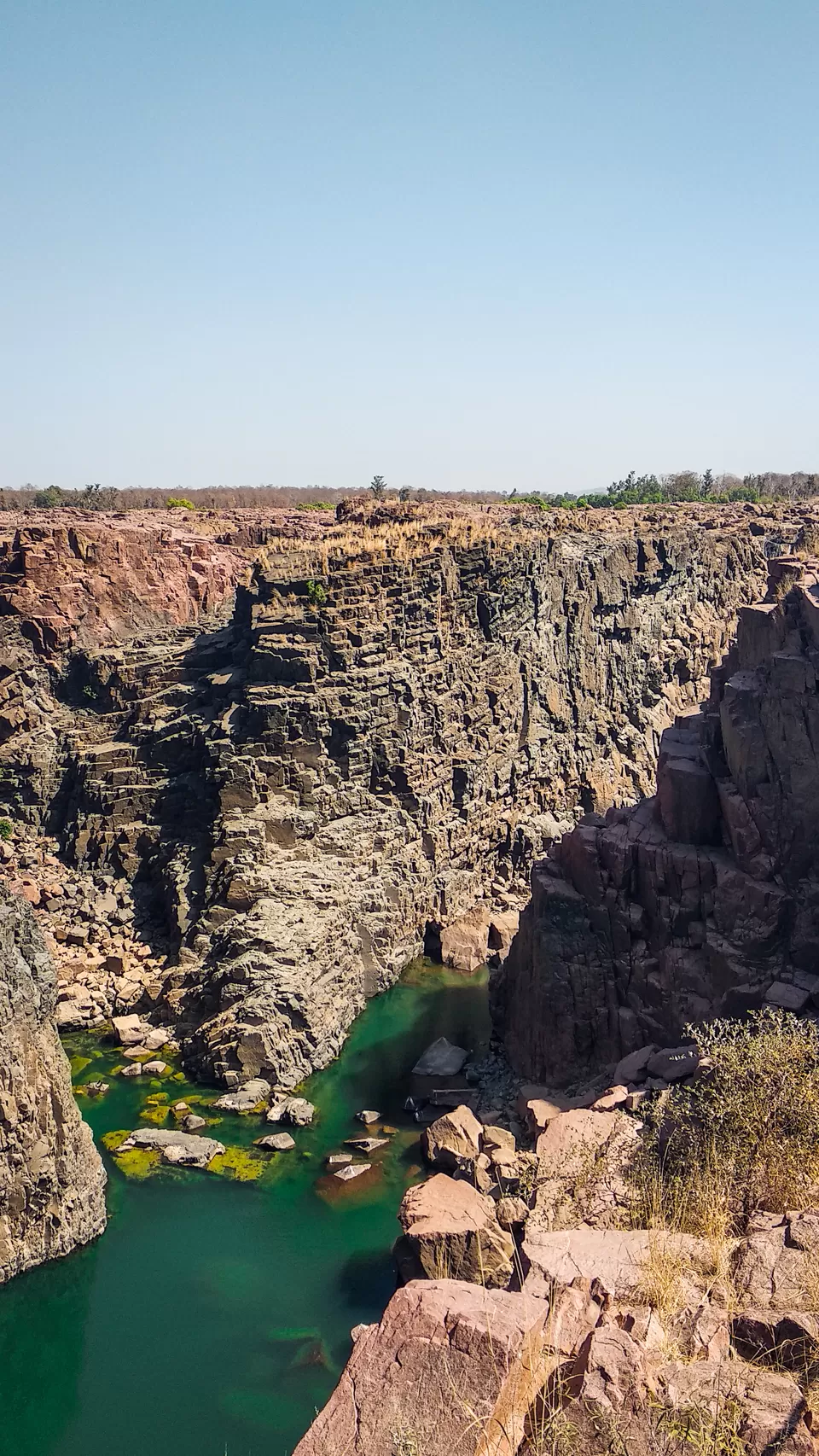 Raneh waterfall is also called as 'The Grand Canyon' of India because of the rock formations and also 'The Mini Niagara falls' because in Monsoon the waterfall becomes huge. Both seasons have there own advantage to experience different view. The thing which make Raneh Waterfall special is that there are 5 different types of Igneous Rocks which are
1 - Granite
2 - Dolomite
3 - Jasper
4 - Quartz
5 - Basalt
The Raneh Waterfall is the most underrated place in Madhya Pradesh and even less than 10% tourists coming to Khajuraho visit this waterfall. I would really recommend this waterfall to everyone going to Khajuraho as it's the only place in Asia with 5 different Igneous Rocks.