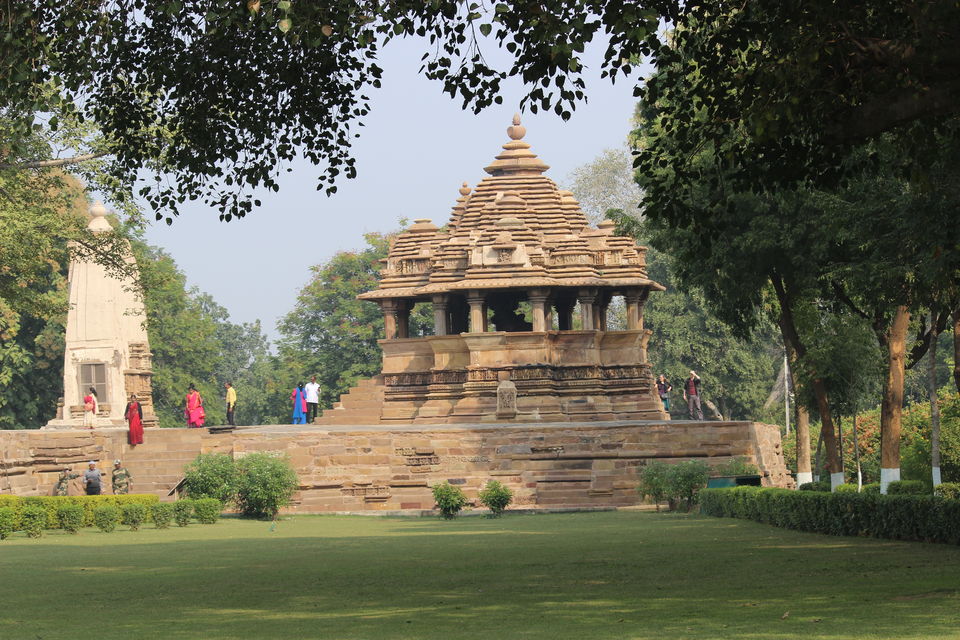 We planned to visit Khajuraho, on our second marriage anniversary to celebrate it by traveling. I love to celebrate all my special occasion by traveling to a new place and making memories. So we booked the train from Delhi to Khajuraho. The train start from Sarai Rohila Station. Only Two Train run between Delhi To Khajuraho. As usual we were late and we thought we will miss the train. We were able to catch the train only 5 mins before departure.
We reached in morning around 6 a.m. The Railway station was small but beautiful and indeed clean and tidy. Pic below-
The place is less populated, peaceful and away from city rush. We took auto from station to hotel. I was happy as it's on walk-able distance from our hotel. We went and rest for few hour there. Than we had breakfast and went to visit temples. They are beautiful build and amazing view.
It's called Khajuraho group of Monuments and it covers big area. We visited Western group of temples. it's a nice place to relax and enjoy. The temple has a beautiful architecture. Watching and discovering such an amazing art and architecture, i spend ample amount of time there. My day one end by visit temples around the area.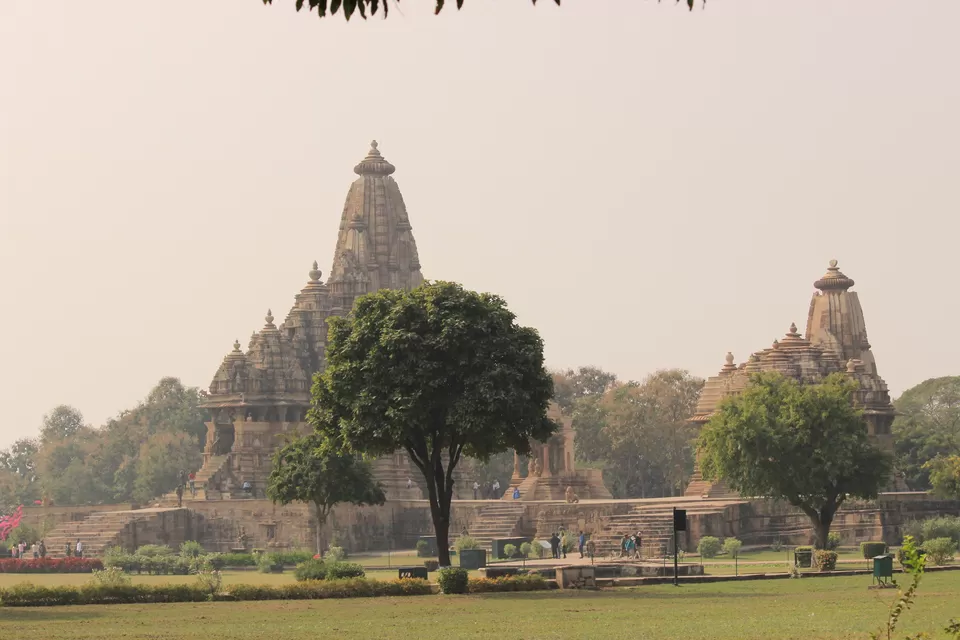 The Day two we planed to visit the other part of the Khajuraho. First we went to have breakfast and than we planned to visit Pandav Fall and Raneh Fall. There is Panna National Park too but we didn't had much time to visit that place . We kept Pandav Fall and Raneh Fall under our list for the day. So Pandav falls is around 31 kms from Khajuraho. So we planned to visit that place first and kept Raneh Fall second. Pandav Falls comes under Panna National park its in middle of the forest. Beautiful and amazing view. We found birds, parrots and butterflies there, the view was scenic. As it was November month the water flow was less but in rainy season view must be beautiful. Our auto guy took us from middle of the village and there were beautiful huts build with colorful paints it was an amazing experience.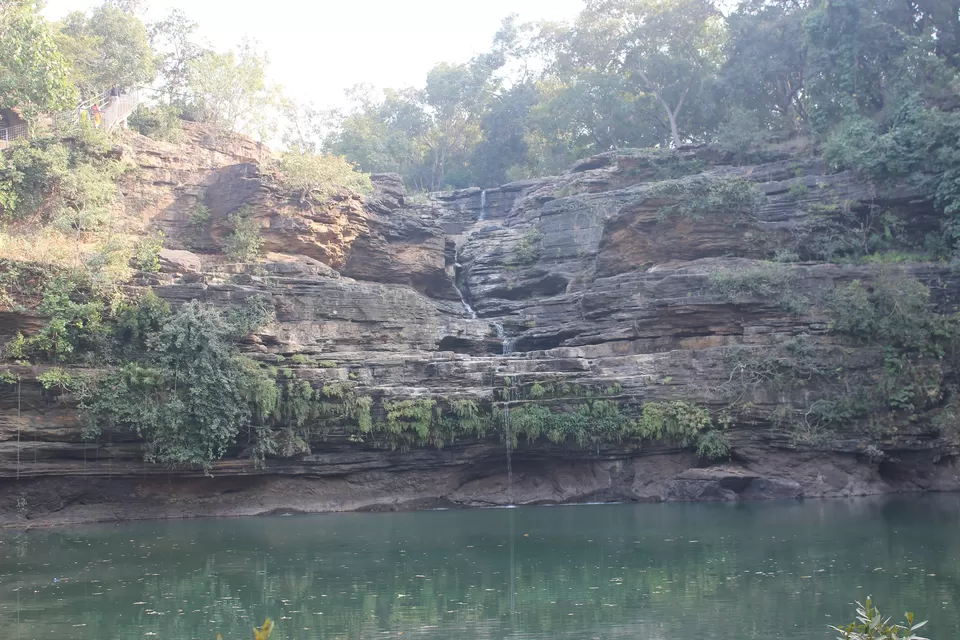 Everyone in Khajuraho was telling us there is nothing in Raneh Falls, I don't know why? I have never seen such place, it was breathtaking. The beauty in this place not only offers the sole waterfall but also its rock formation. So you can visit the place in any season however if you like to see full flow water you can visit the place in rainy season. I am also planning to visit this place once in rainy season to see how it looks. The granite landscape appears to look as if the rocks have been finely cut from the top making it appear like a series of crystal towers. So beautiful, your eyes won't blink seeing the landscape, emerald water and sandy granite rock walls. Nature lovers are certainly going to enjoy a day trip to Raneh Falls. We heard stories from our guide that it was created by volcanic eruption some million years ago. The entry charges here is 500 with Guide. You have to take guide as in past there were several instances not following the rules. It was almost dark so we went back to our hotel. Auto guy took Rs 1200 for day to visit these places. Had our dinner and just slept.
Located around 30 minutes from the temple town of Khajuraho.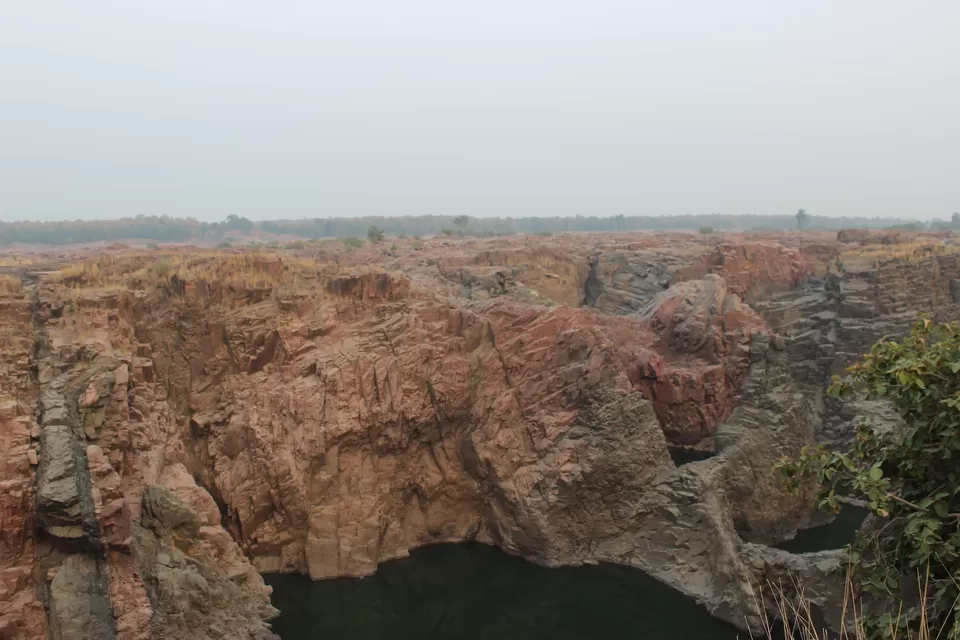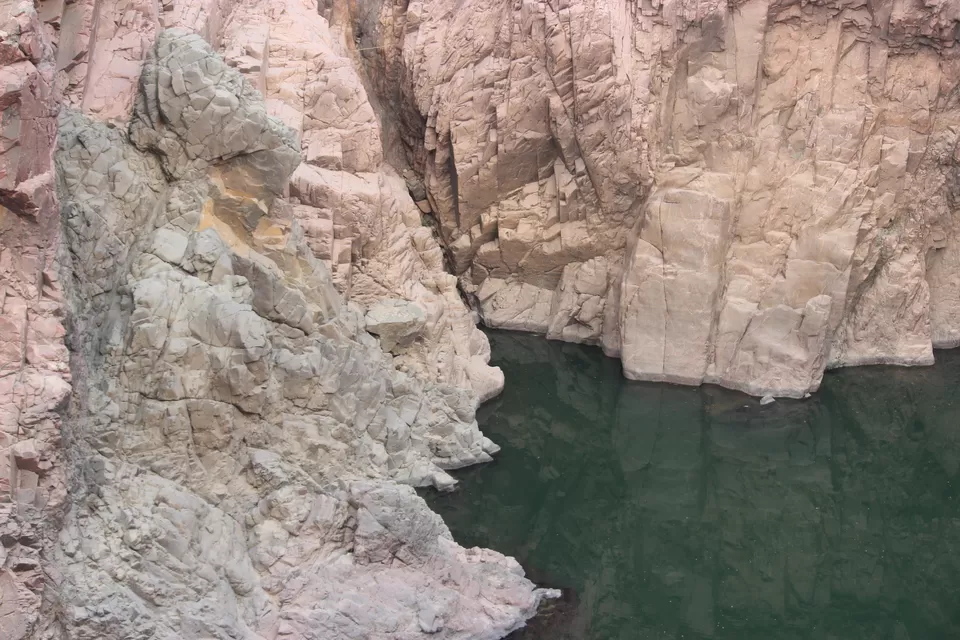 Third day we boarded the train from Khajuraho to Gwalior. Gwalior is a very populated city. We didn't book hotel there and it was our big mistake. The auto driver just wasted our time taking us to different hotels. At last we found an hotel and in the evening. We get to know that there is a place near by where we can find good food, as we visited it was basically a fast food place.
Pic below of Kulfi Faluda Icecream in Kullhad, it was yum. One thing milk products, desserts and sweets were way much better.
We have places to visit on our list today, as in the evening we have to catch our train back to Delhi. We went to Gwalior Fort first, as it's in the middle of the city and you can view the whole city from top of the fort, Fort is divide into two parts . One part is of Gwalior Fort and the other part consist of Scindhia International School, few temples and Gurudwara.
yet again amazed with the architecture and the beauty of the fort. We spend our day visiting the place and had our lunch there. Than on way back we saw Mahavir Jain carved in the hills. We went to Jai Vilas place. The ticket are 300 per person and camera charges extra. They don't let you carry anything inside, they have locker so you have to keep everything in it. Its all about royal life and old thing they have used back than. It was a good place to see.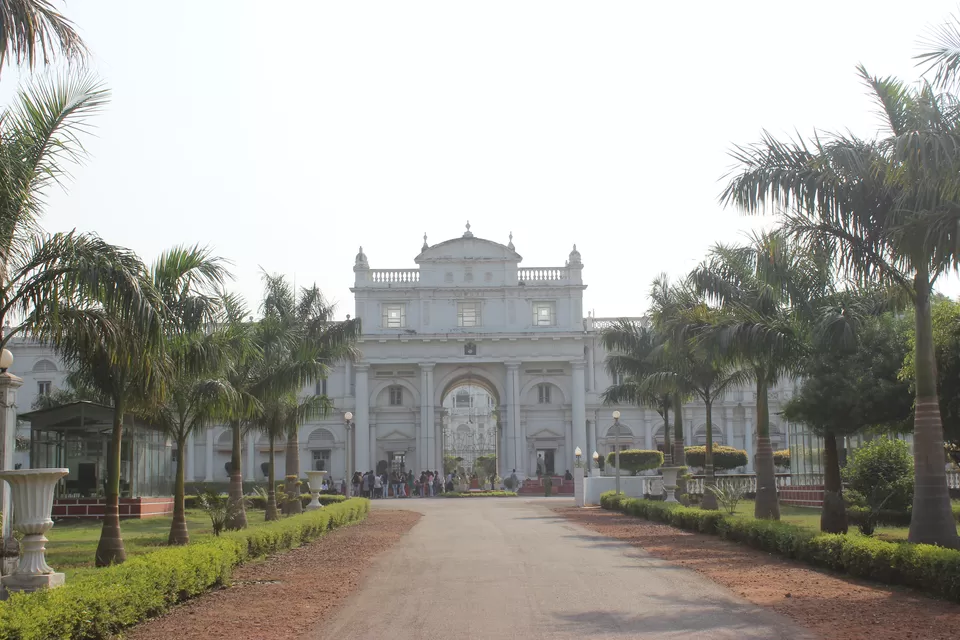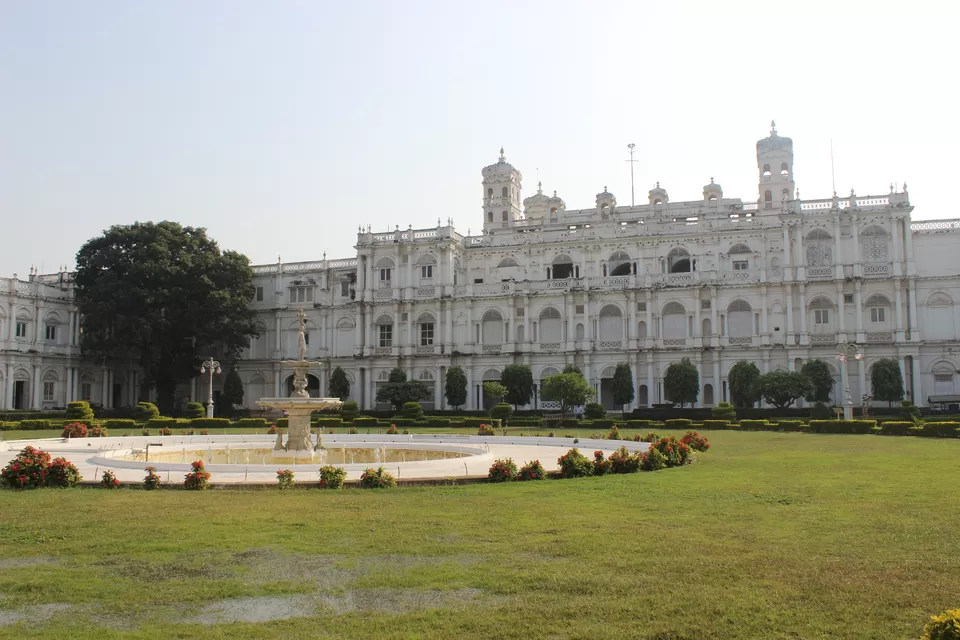 Than we went back to our hotel to pack our bags and rush to catch our train. We booked Shatabdi which took 4 hours to reach to Delhi and an amazing journey comes to end.
Thanks for reading.
Frequent Searches Leading To This Page:-
khajuraho madhya pradesh tourism, khajuraho temple of madhya pradesh, khajuraho unesco world heritage site, unesco world heritage site khajuraho india, world heritage site khajuraho