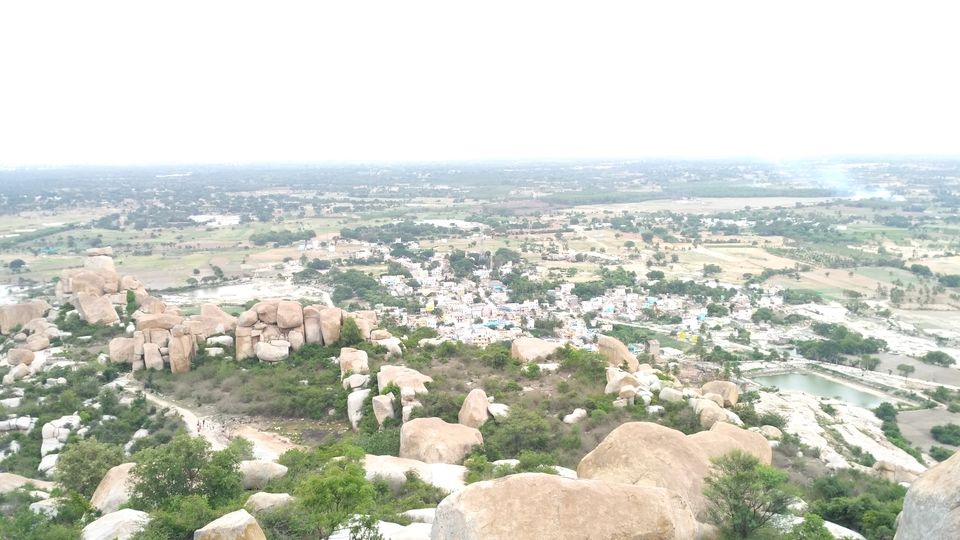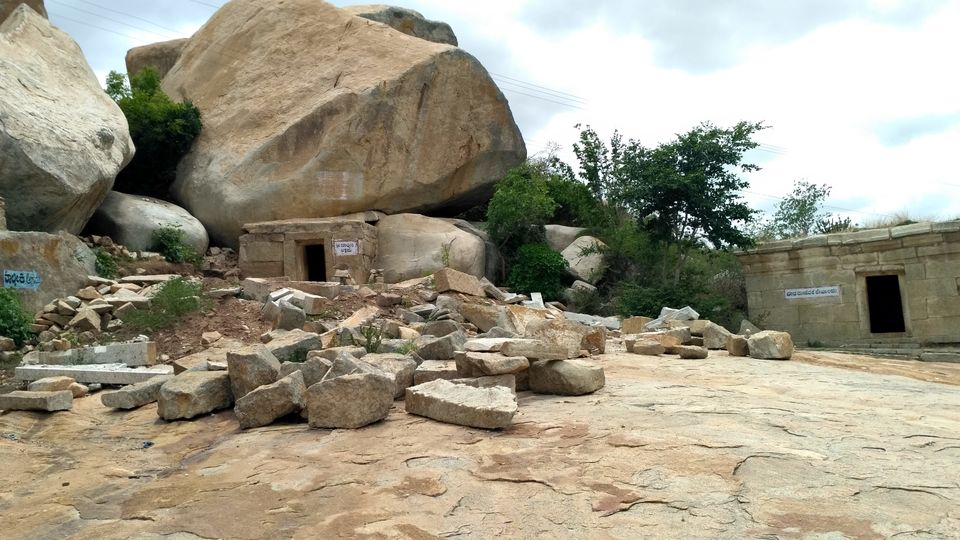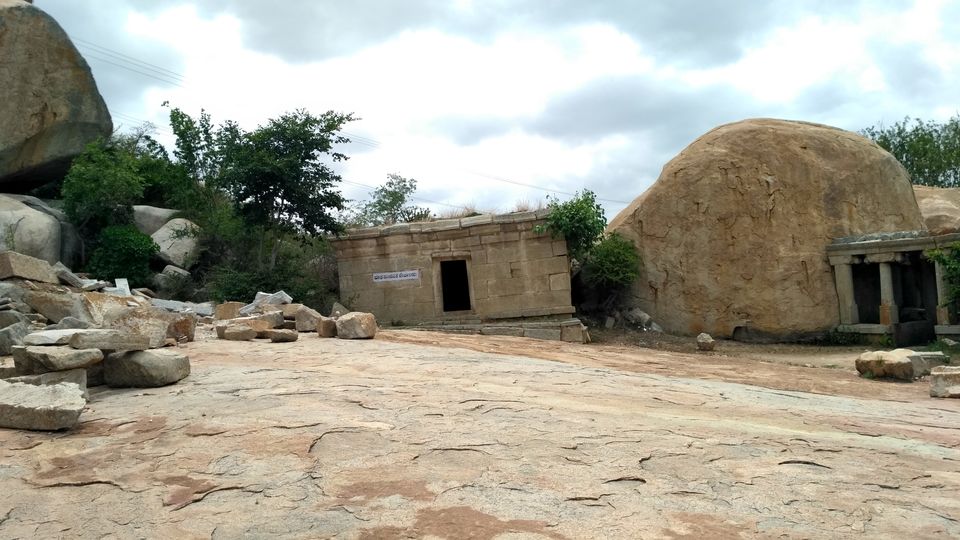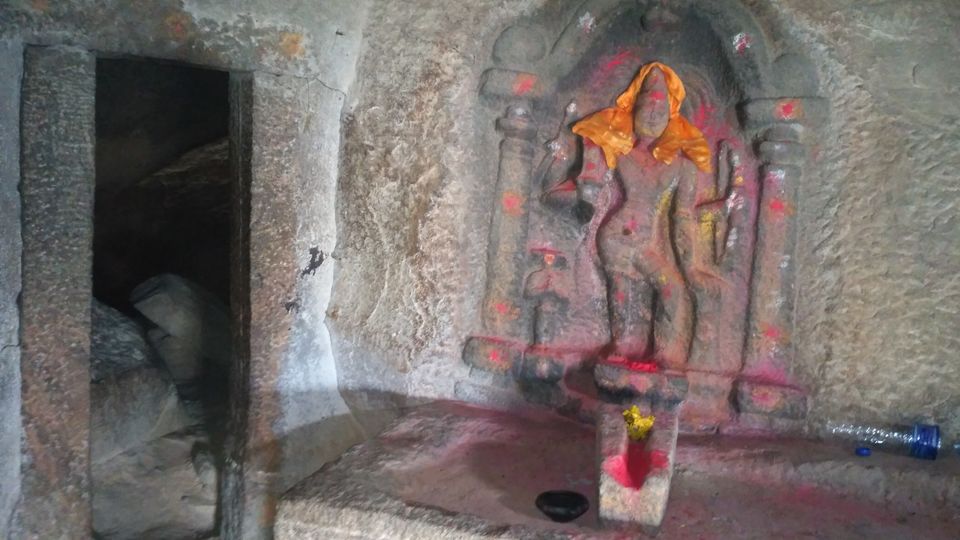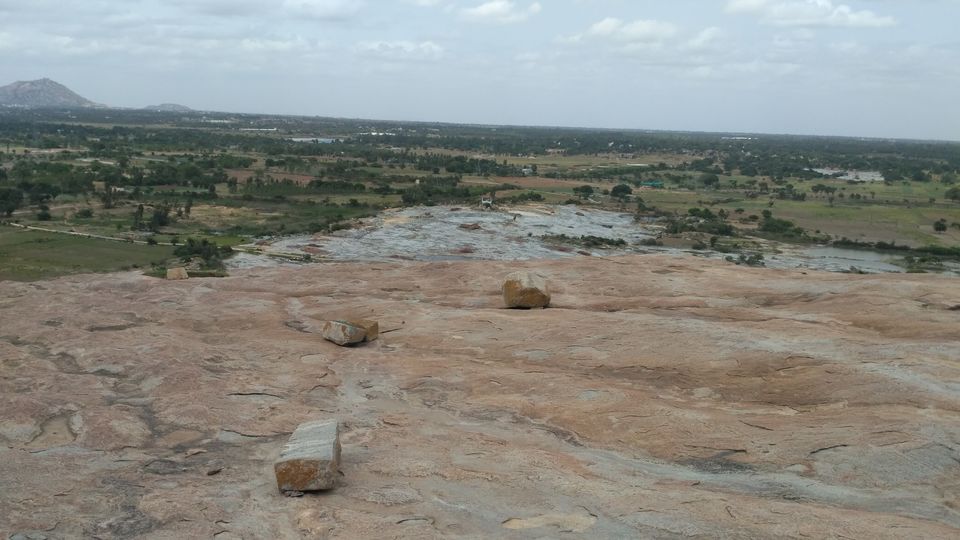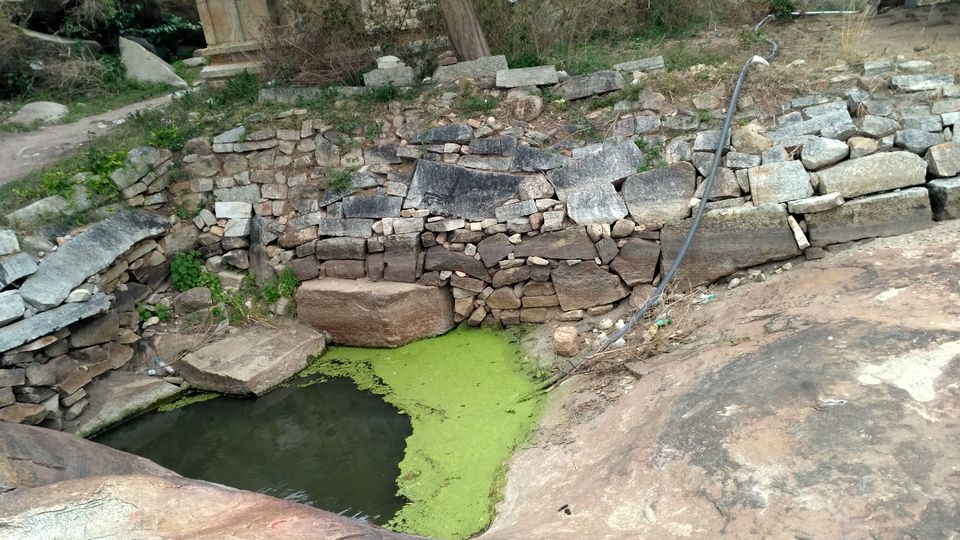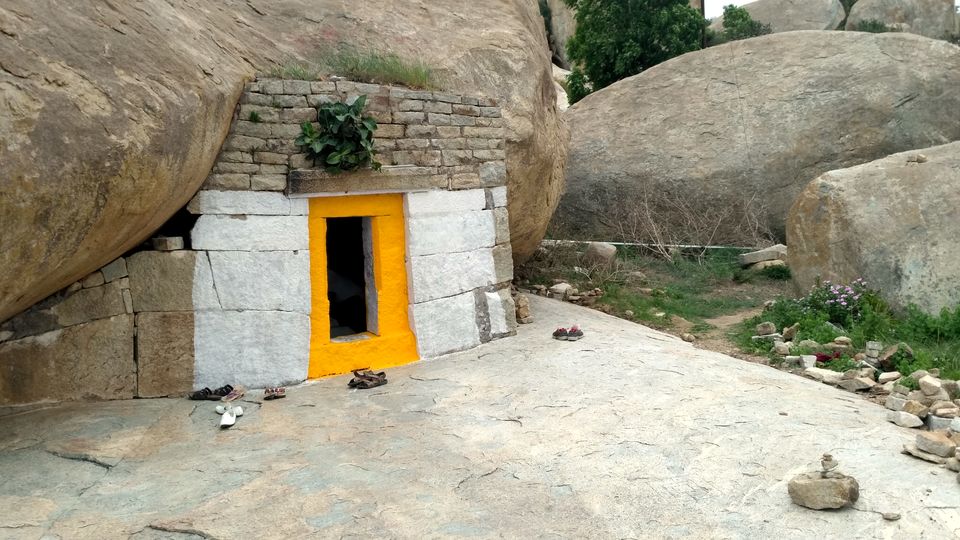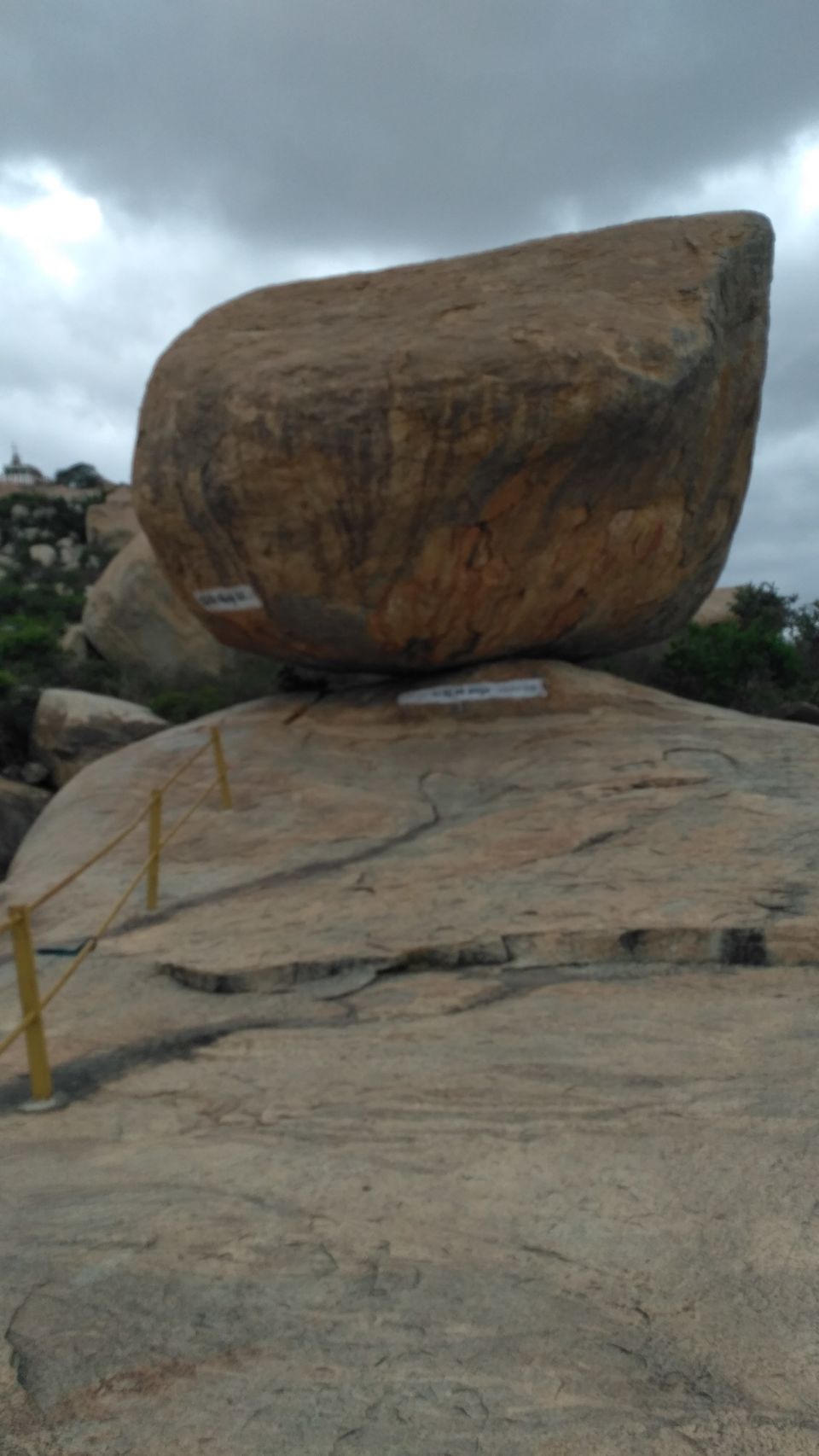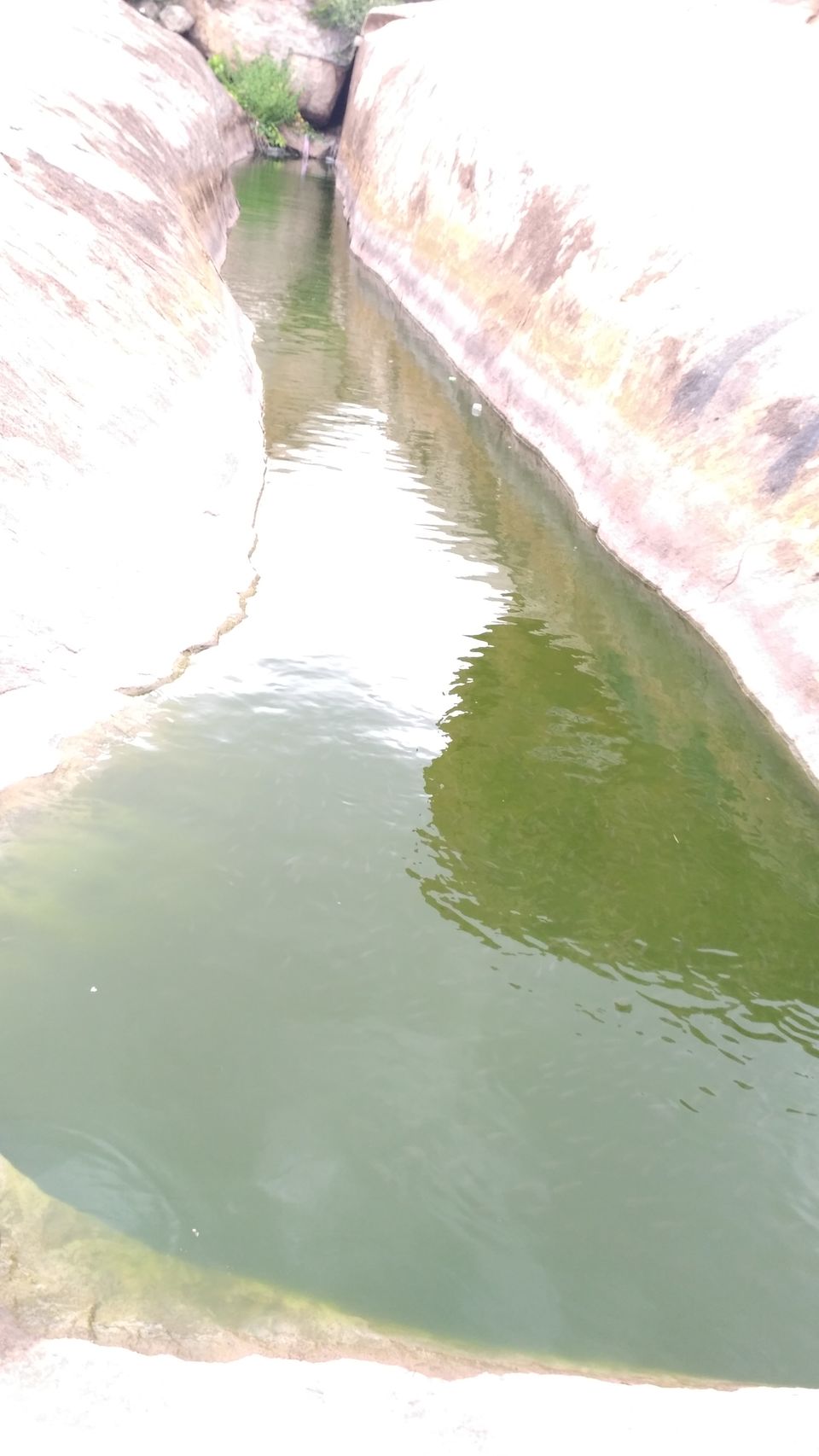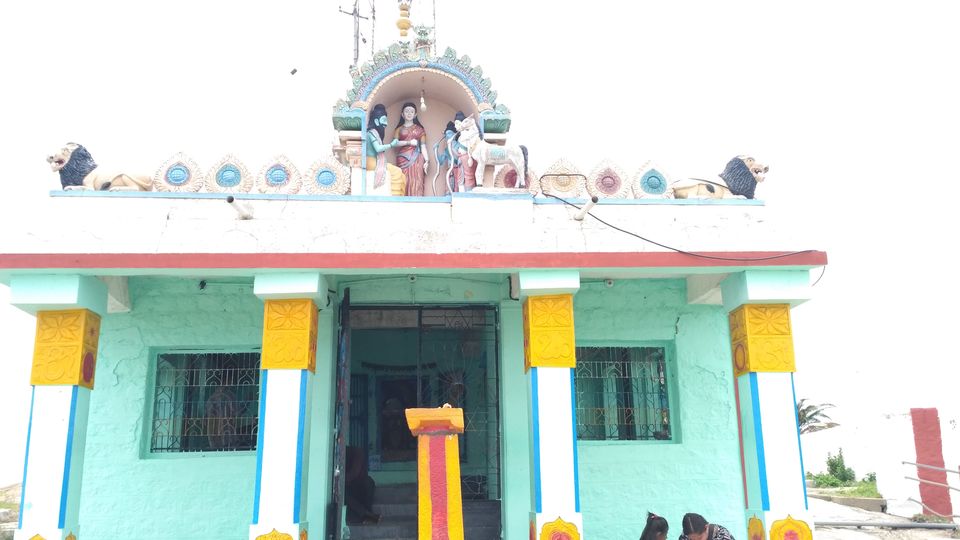 Avani hills is around 30 kms from Kolar. We started in morning and not much traffic in Kolar roads. Road condition is good. You can have breakfast around Kolar area and later not much options. You have to take 6Kms from Kolar road for Avani hill base. Prefer to reach by car or bike as public transport will not synchronize with your energy and excitement vs. travel time.
You can park bike and cars at hill base, no formal parking available here, local guides/people might offer you as a guide. But you can explore yourself and the path is quite straight forward and guide not necessary. No security guards available on the hills, but safe to climb lone female travelers. No monkey troubles on the way! During the fair at Avani, it will be crowded.
Wish the local government implement plastic carrying to hills and provide trash cans. Not advised to climb for elderly peoples. No issues to go with kids but not infants due to too hot in some locations with no shades available. Entire walkway is not shaded, wear a sun hat or carry an umbrella. Its hot most time of the year. Carry enough water and may be Fruit juices/Electrol on sunny days and food to have at hills, if you wish. No shops are available on the hills. No rest rooms on the way.
Avani mean mother earth. If you have idea of Ramayana of Uttarakaanda, maybe you can co-relate the story topics and what you see. Per Ramayana sub-stories links in the place of current location at Amritsir, so I leave the belief and divinity to the visitors. The entire hills links sub-stories of Ramayana.
Typically, very good to climb in morning times, many believe to climb by bare foot since the places are sacred. Steps are carved and arrow painted on the boulders will give you directions.
You will need maximum 2 hours to reach the hill top with visiting all places and taking rest. Or you directly reach the peak in max 40 mins and visit places while descending.
Many believe to build a stack of stones as a solution by married women who have difficulty to have child.
After the first climb you get cave/structure said to be lived by Valmiki.
A Shiva statue where Pandava were installed or Pancha Pandavara devalaya
A small natural pond, used to wash clothes by Sita and Lava and Kusha.
After a short walk you will reach Dhanushkoti
Laksmana teertha, where some people get tonsured and take a dip in water in a small pond.
Then, after a short walk on flat land you have to climb the last stretch of the hill to reach the temple of Parvathi-Sita. The priest will be available in the temple till 4PM typically.
Near to the temple on the back side you get Horalugundu, where Sits used to sleep under the stone gap to relieve her stomach pains. The location is pretty clam and less visitors and good place for relaxation.
Nearby walk you will find Agnitheertha, a small water collecting pond with water lilies.
A place of Kudure laaya, where Rama's horse was tied by Lava-Kush before the fight begins can be found here.
You will find Lichens on the rocks, Rock Agamas plenty here. This could be your returning point.
After the trek visit Sshiva temples, which would take a max 45 mins, It was never much crowded during any of our visits.
The trip can be clubbed with, Mulbagal temple, Koladevi temple, Virupakhsi temple and Markandeya temple.
Adigas is where we stopped for lunch, Better ignore Saravana bhavan which serves average food and drive a little further.