Early morning sunrise was planned at Nandi Hills but then we landed up going to Anthargange. A scenic and beautiful place located near Kolar at Karnataka. A hassle free drive through Bangalore-Tirupati Highway takes around 1 to 1 hrs 30 mins from Bangalore to reach Anthargange. Its around 60 km from the place I live in Bangalore. The morning was cold and the visibility was less due to dense fog, but the chilled air and the sight of the fresh green vegetables on the  lands added to the experience of the journey. We reached Anthargange by 7.30 am. The road was mostly high way but the last few kms was little interior road with patches on it, so here one has to be little careful with the vehicle. It is called Anthargange Main Road.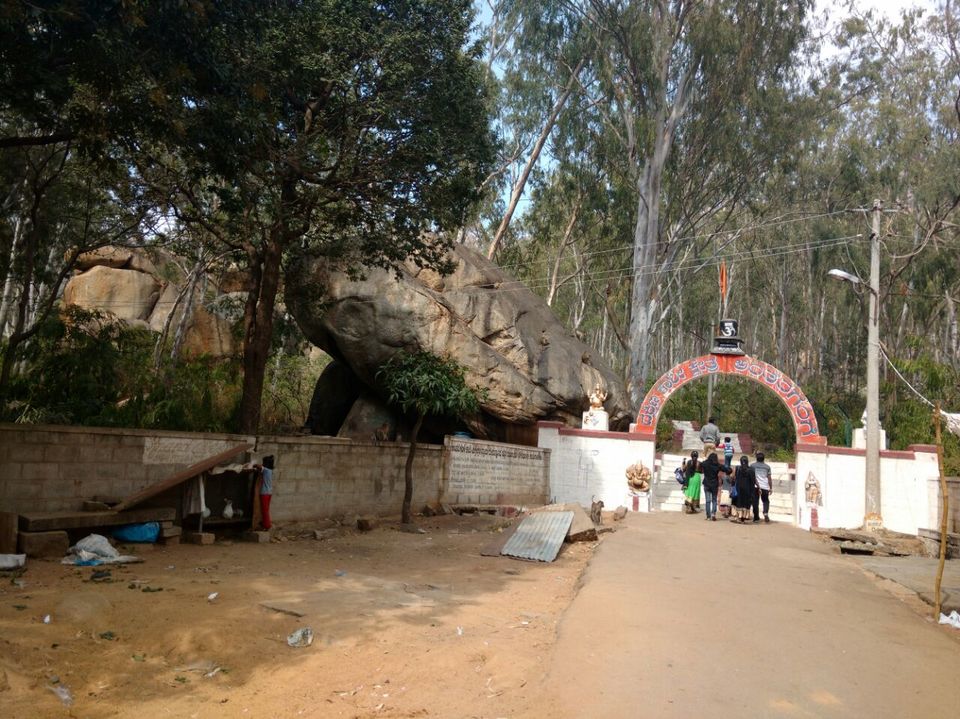 The temple wall architecture holds a special mention here as it has mostly figures of warriors, deities, figurines etc. Even though with ages the Temple stone has underwent erosion, but still the strong pillars stand avid amidst the city holding its legacy of the then glory of the Empire. The Temple also has a Kalyan Mantapa and a Parvati Temple. We were little late so could only do the Darshana in the Lord Shiva Temple. The doors were already closed for Parvati Temple.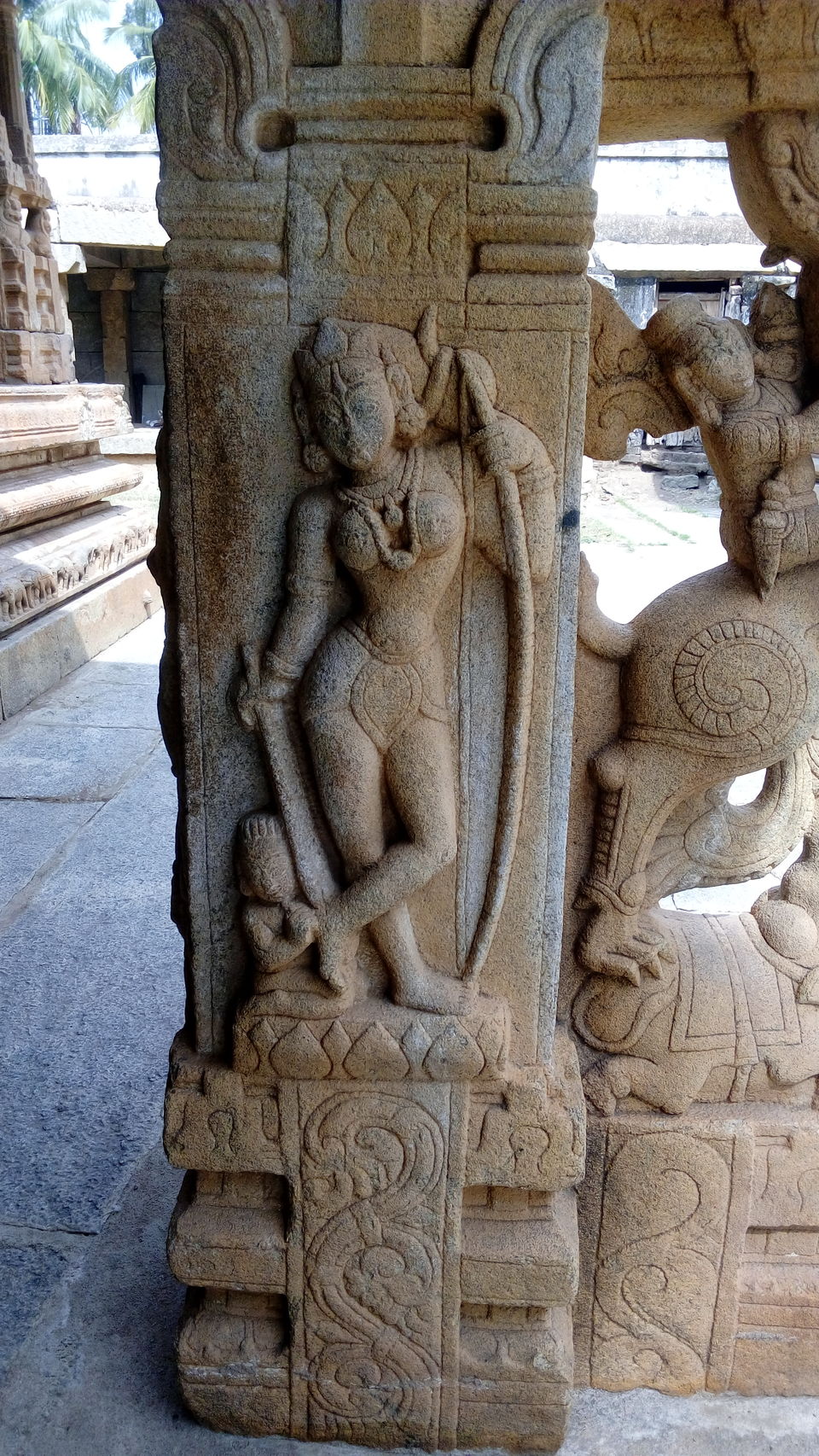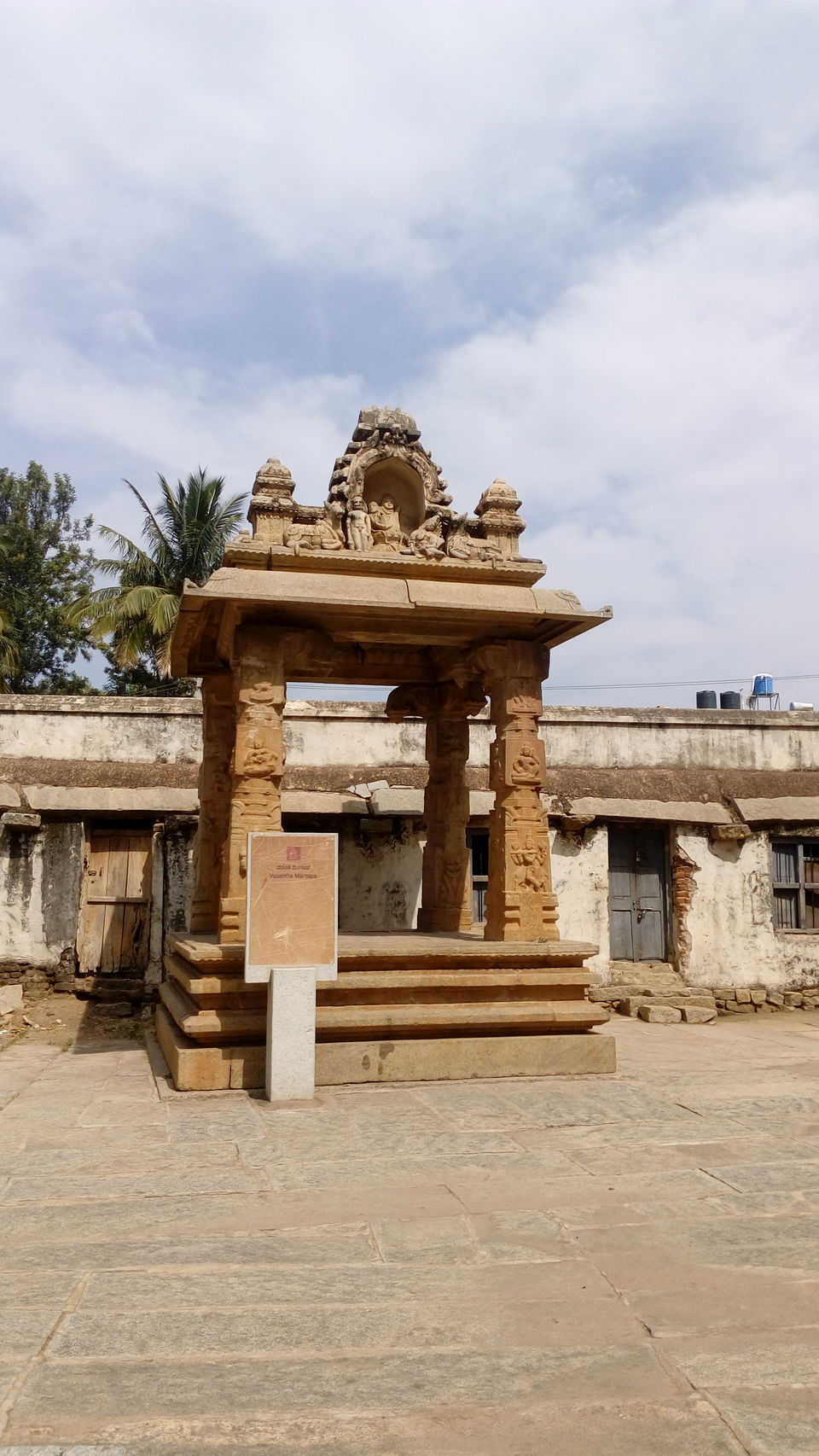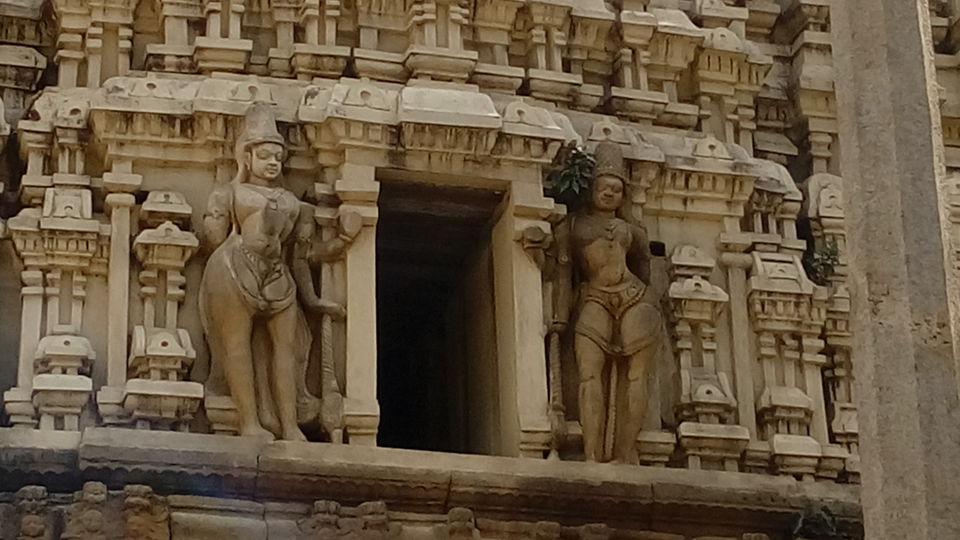 There is a Parking lot here where we parked our Vehicles for INR 10/Vehicle(2 wheeler). There are 2 little shops also where water, snacks, Puja ingredients are available. The trekking is not much difficult but we can find a lot of Monkeys hanging around. So its advisable not to eat while trekking and if possible avoid taking selfies as well( I was in much fear to take out my mobile). But they were much friendly and was not causing any harm. The road is little tidy with food packets, cold drink bottles thrown on the road. I wonder every time I visit such places while we human beings can't create nature why do we always have to destroy it. So a gentle advise for all even if you are carrying food and intend to eat while trekking please don't use the road as garbage instead keep the used packets inside your bag which you can always throw in a garbage later on.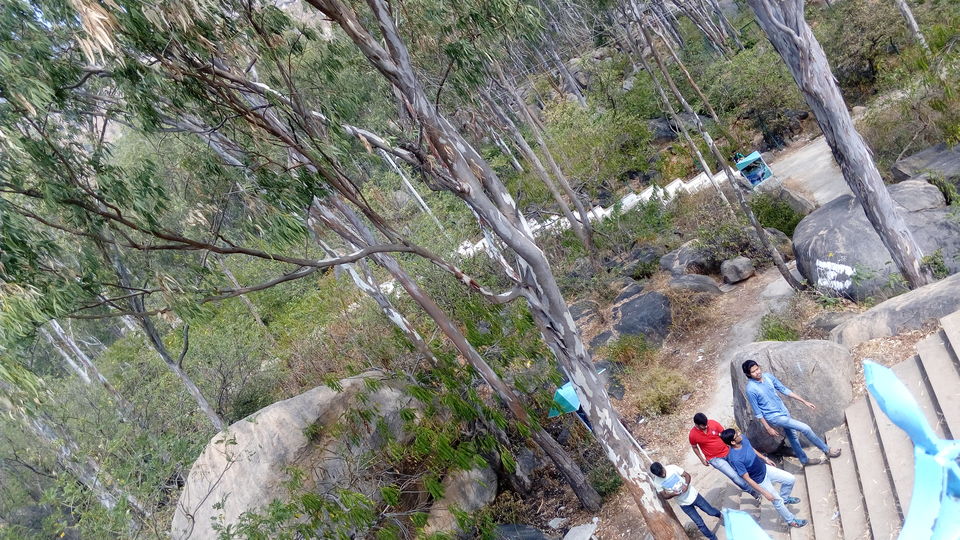 There is a Lord Shiva temple at the Peak and Dakshina Kashi Ksehtra. The Pool here is fed by Underground water which is believed to come directly from Varanasi, UP or Kashi. It was all crowded with people busy in taking holy dip in the water. The Source of the water was much narrow, and undoubtedly we also dint leave a chance to sprinkle some holy water on us.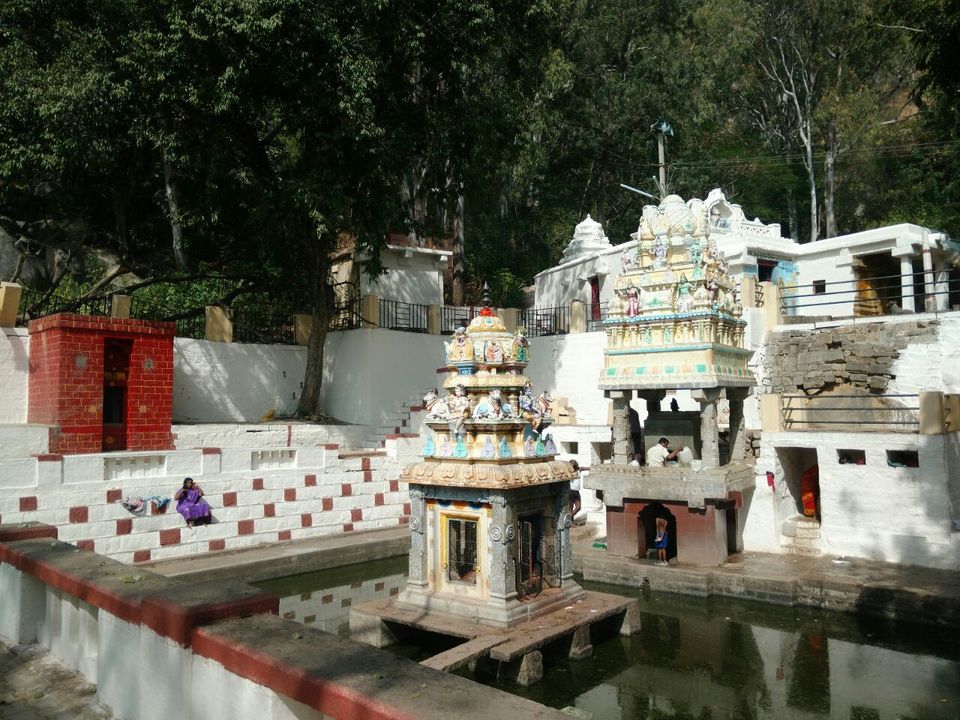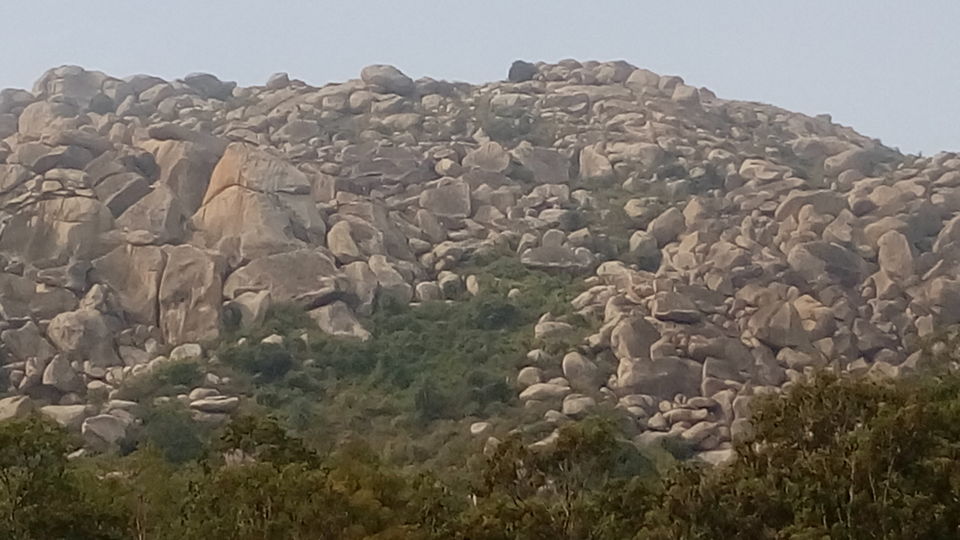 It took a total of 1 hr 30 mins for us to explore the place and trekking down to the Arc Point from where we started. The road gives a breathtaking experience of many unknown plant species. So Yes our Trek to Anthargange was over with many wonderful experiences but it was only 9 am and all of my friends including me was in a mood to explore more of near by places that Google showed us.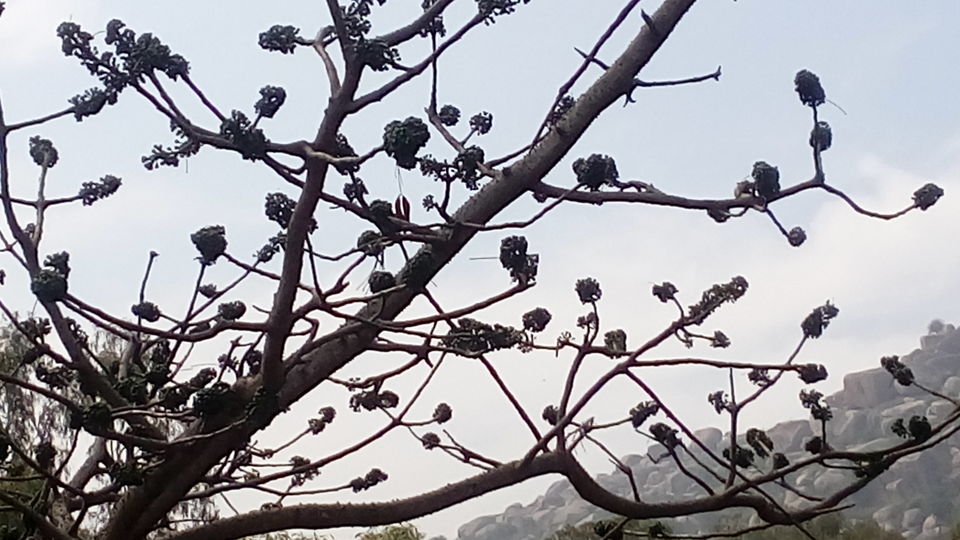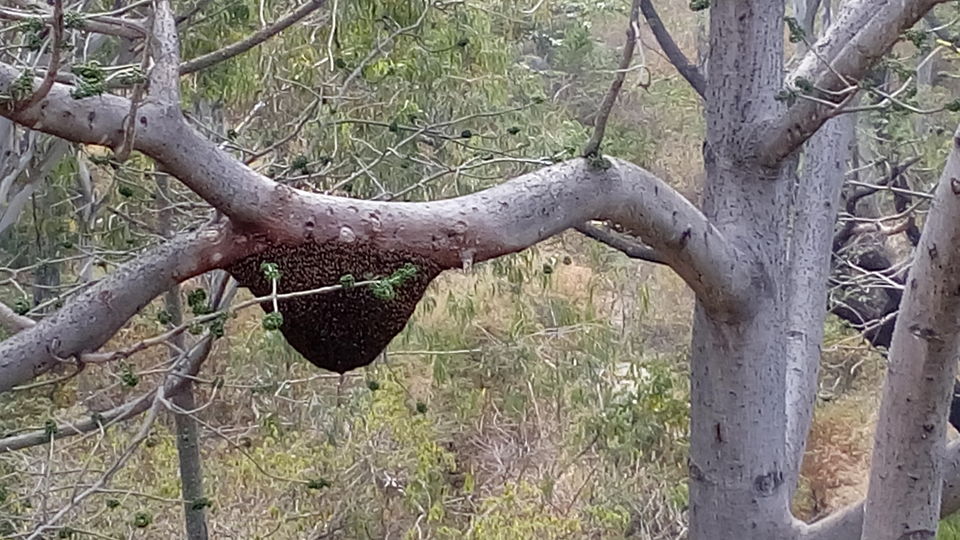 So our next destination was Someshwara Temple, a 14th Century Temple is also situated in Kolar, Karnataka. It has a Vijaynagara era Dravidian style of construction with Lord Shiva being the main deity. The temple is protected by Archaeological Survey Of India as a monument of National Importance.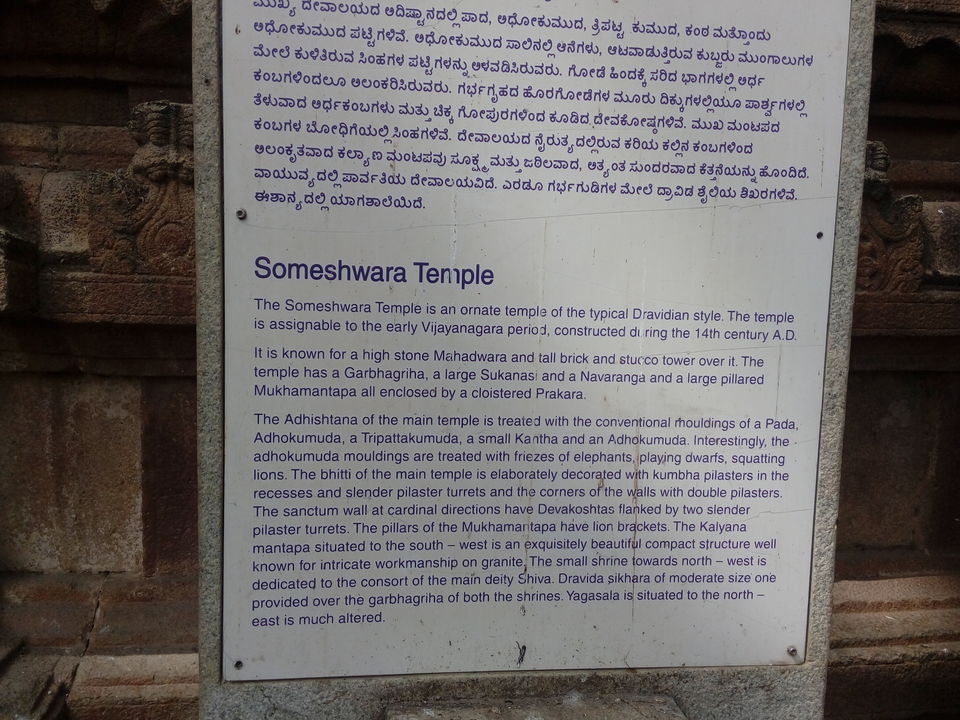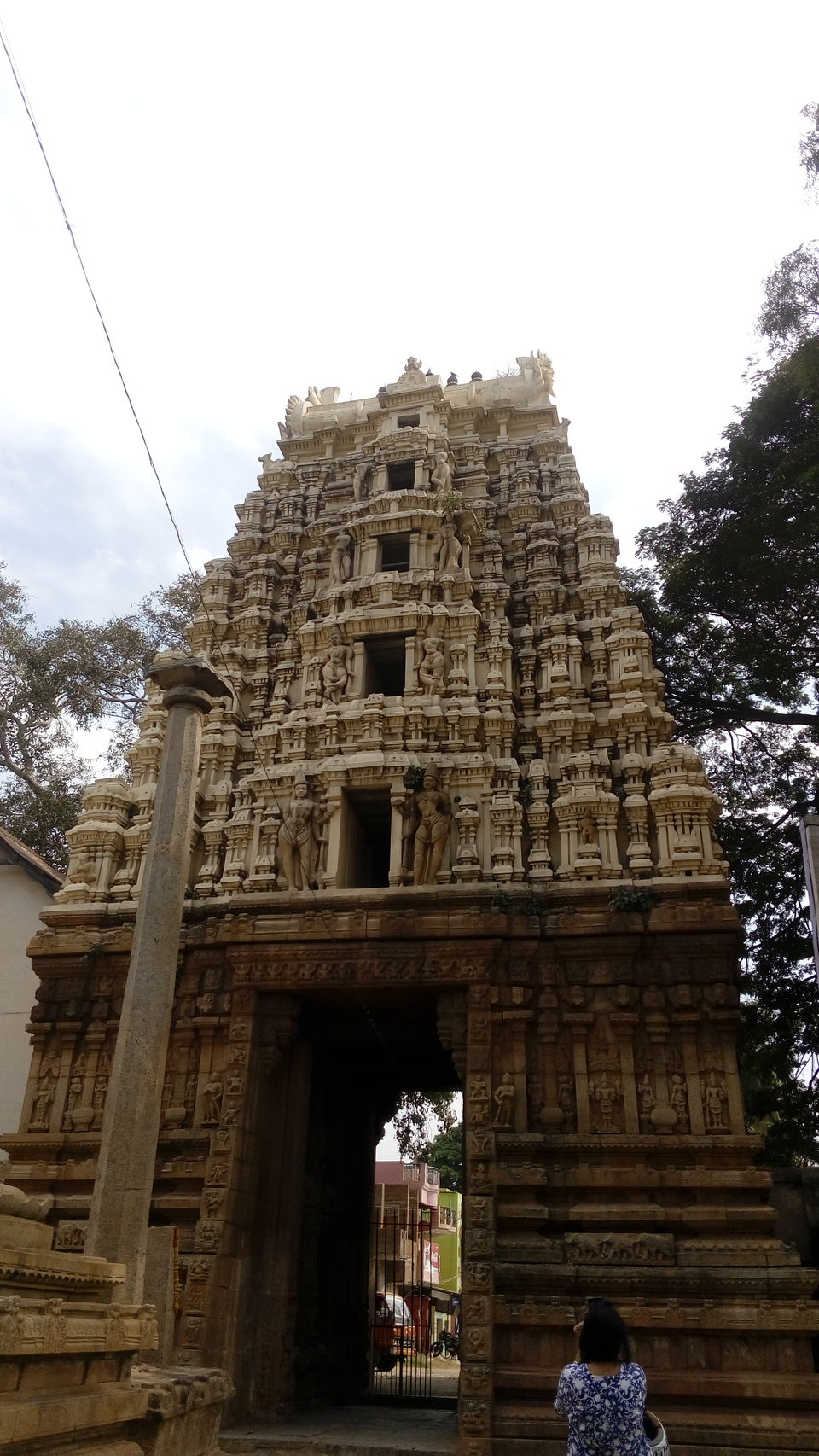 Even though located just in the mid of the City, the temple takes you through divine experiences for which its worth making a return visit every time and enjoy endless solace to its extreme.
With Clocks ticking in, We had to decide on our next destination. I some times wonder If we could hold the time all for once, but no its the time only which let us experience certain new things in life which other wise would have not been possible.
It was time to bid adieu to History and set our Journey forward to some more 30 kms to a place called Avani, Karnataka.
What happens there? Well stay tuned for my next blog!!